Sweet and Salty, Addictive Candied Pepitas
This post may contain affiliate links. Please read my disclosure policy.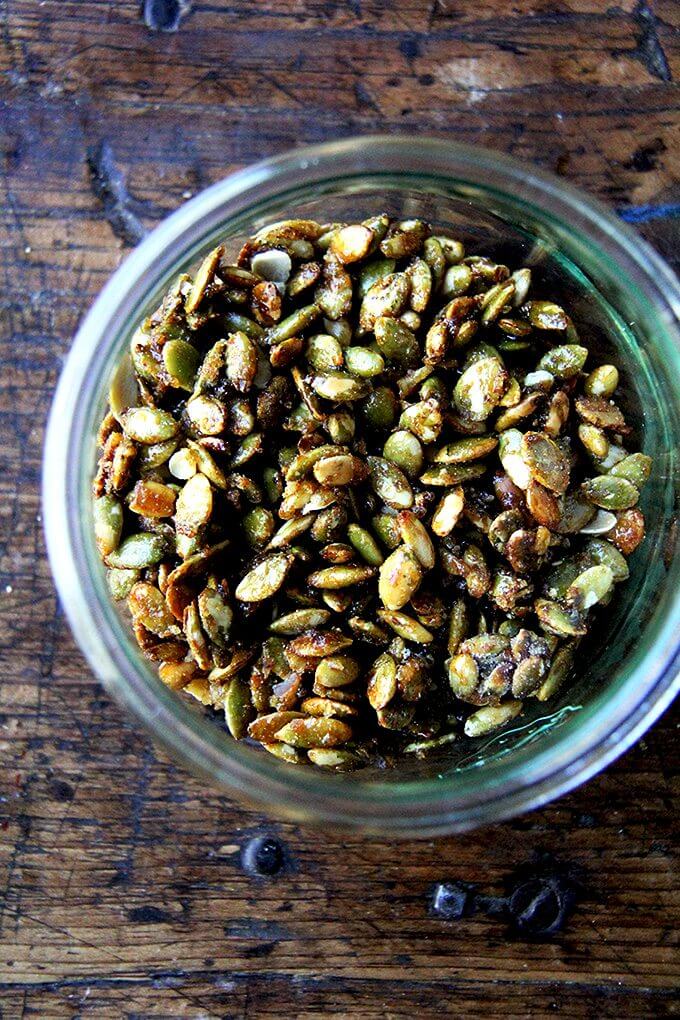 Last week I made a candied pepitas recipe from the November Food and Wine, omitting the spices (nutmeg, cinnamon, and cayenne) and, after a few attempts, slightly changing the method: instead of toasting the seeds with the sugar, I toasted the pepitas alone first, melted the sugar afterwards, then combined the two.
The method in the original recipe worked just fine, but I found it left the seeds coated in crystalized sugar. When the sugar melts separately until it becomes a light caramel, it glosses rather than crusts the seeds — make sense? Here, as soon as the seeds mix with the melted sugar, they clump into a mass, and after it cools, you can break it into clusters, which are not only pretty, but also user friendly: easy to pluck from a cheese board or snack bowl.
I've been throwing these candied pepitas into salads, which feels very early 2000's, but never mind: they're so good. I love them in this salad in particular with shaved cabbage, fennel, and Manchego. As alluded to above, they're also a great addition to a cheese board, salty-sweet clusters that complement mild and stinky cheeses alike. If you've ever wondered how to elevate your cheese board arrangement, here's your answer. Did I mention these require three ingredients and 10 minutes of work?
Friends, Thanksgiving is right around the corner — are you ready? I'm getting there. I've signed up to make punch and a few pies (this one and this one and I think a pecan pie made without corn syrup … more soon) and now these pepitas and this salad for Thanksgiving in CT with my family. I currently have a turkey dry brining — test run! — in my fridge. I'll keep you posted.
Question: Do you brine your turkey?
PS: ALL the Thanksgiving Recipes Right Here.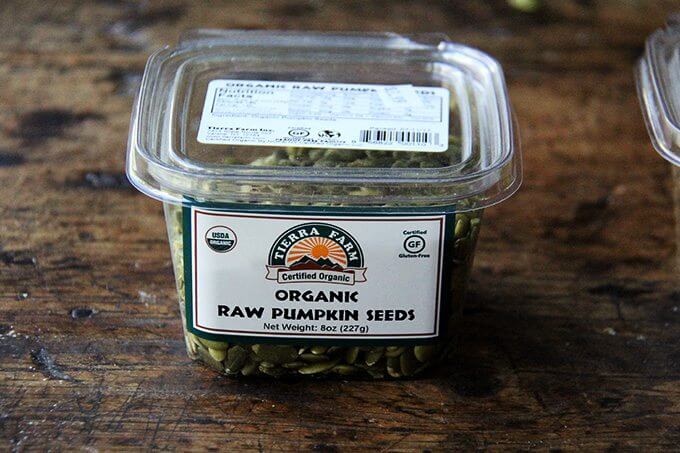 Raw pumpkin seeds: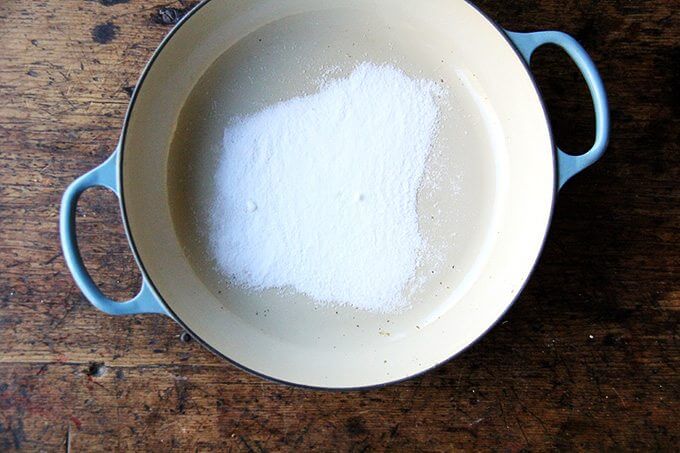 Melt sugar in a large skillet till…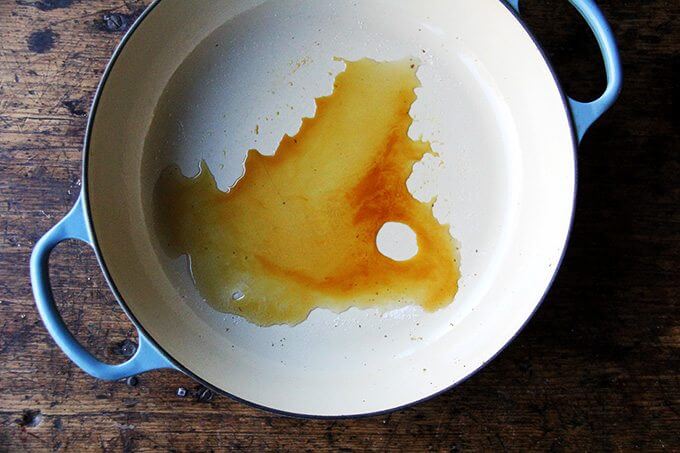 it turns light brown: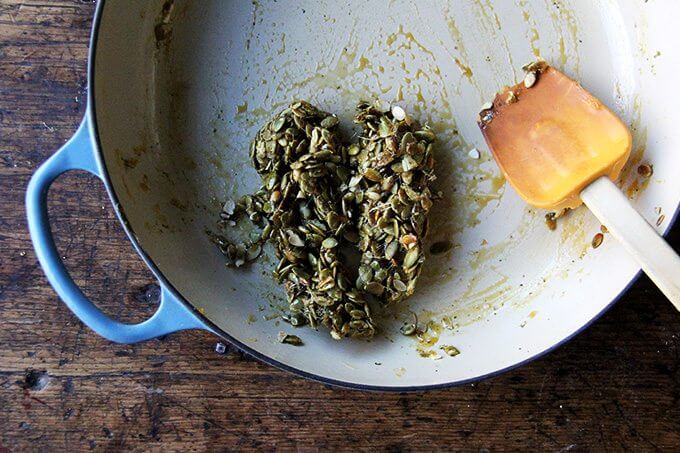 Add seeds and salt and stir: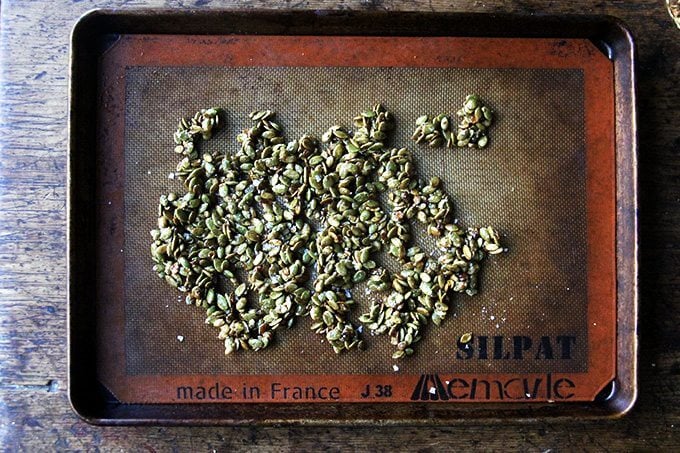 Transfer to a sheet pan: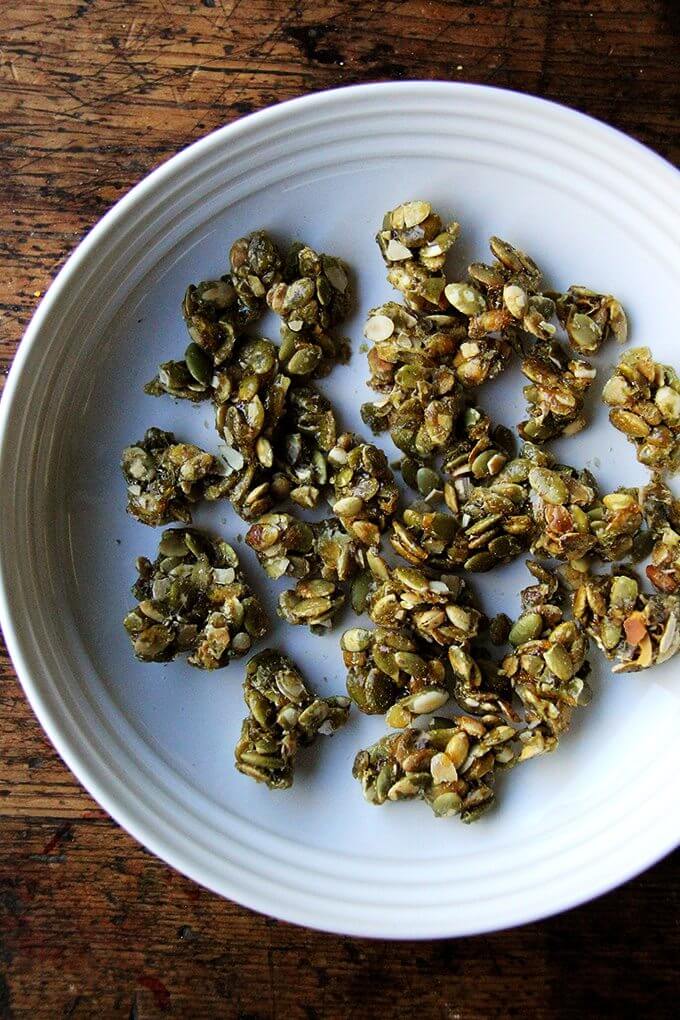 Break into clusters: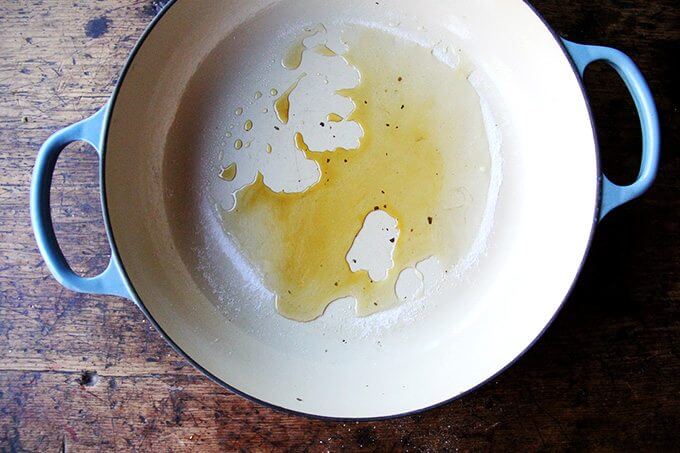 If you want looser clusters, cook the sugar for less time: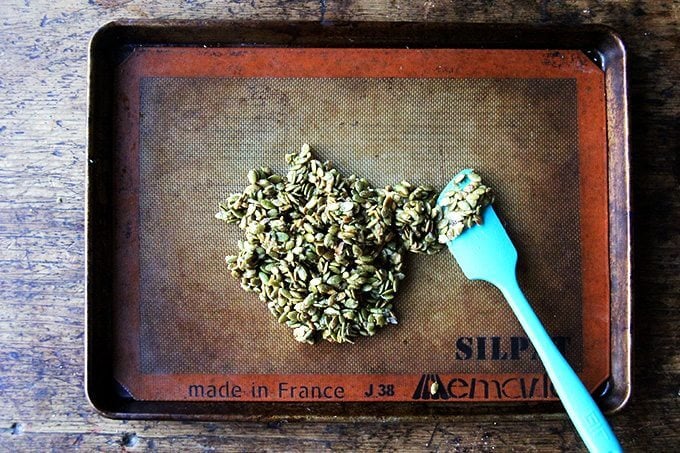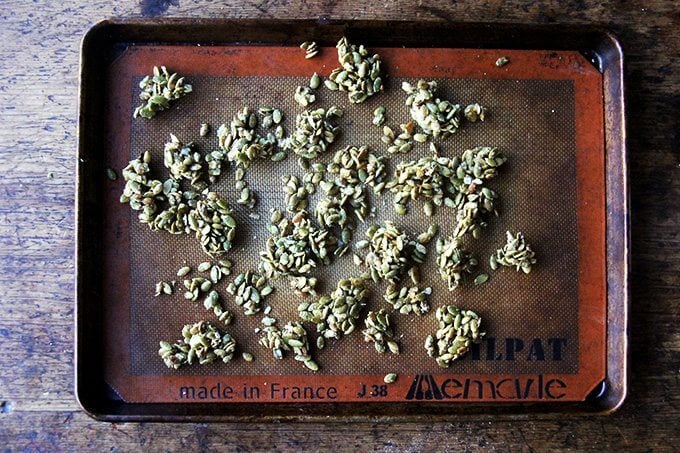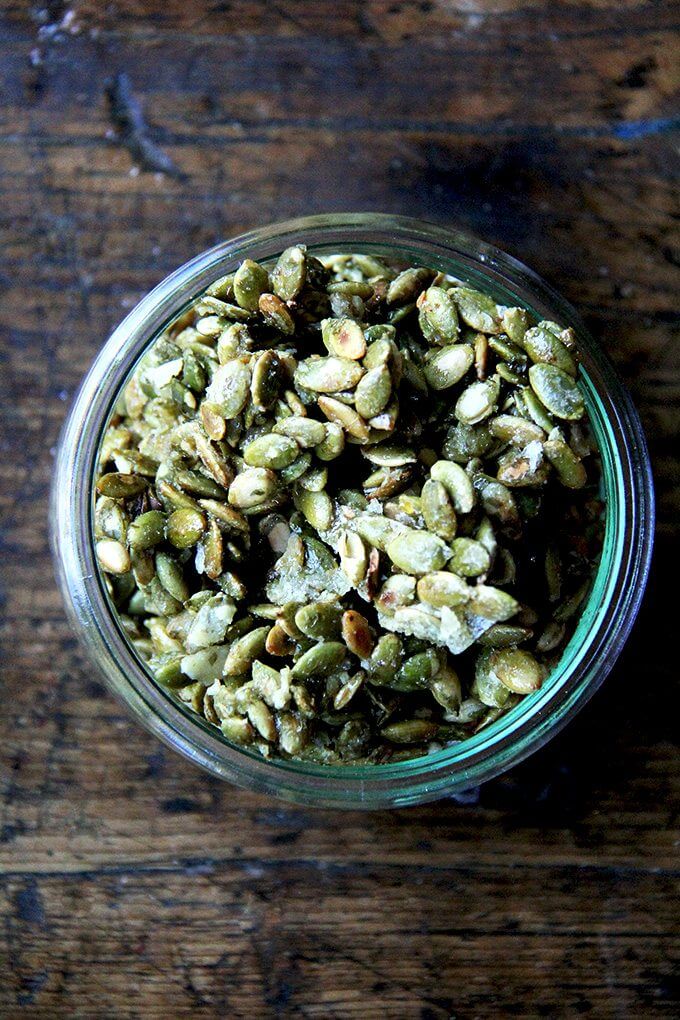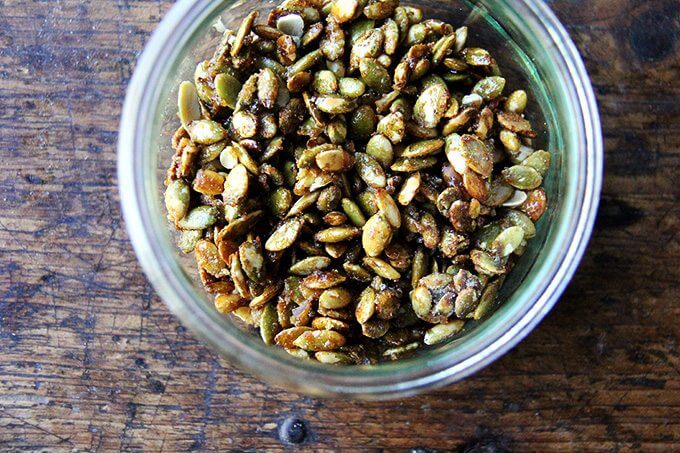 Print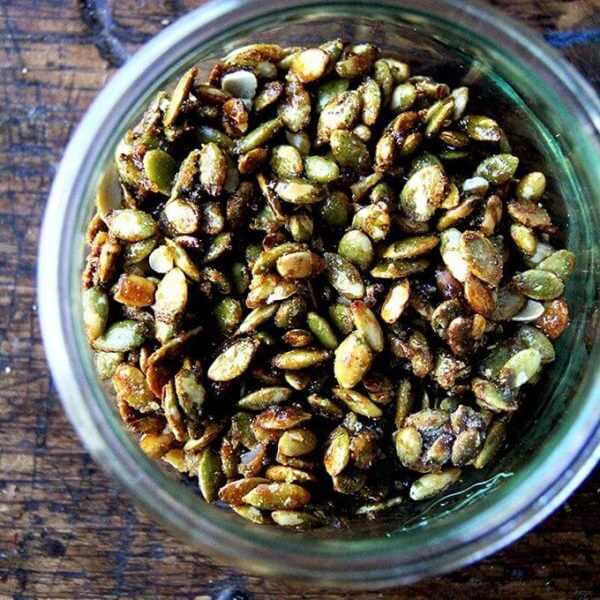 3-Ingredient Candied Pepitas (Salty-Sweet Pumpkin Seeds)
---
Description
Three ingredients, 10 minutes of work, a salty-sweet treat to snack on all winter — what's not to love? These are great on a cheese board and excellent in a salad, this one in particular.
Notes:
For really tightly bound clusters, cook your sugar longer; for looser clusters, cook your sugar less. This will take a bit of trial and error to get right.
Also, the seeds will remain mostly in clusters but will eventually break into small, individual pieces. There's no avoiding this. I like to save the clusters for cheese boards and use the small pieces for salads.
---
1 cup

raw pumpkin seeds (also called pepitas)

1/4 cup

sugar

1/2 teaspoon

flaky sea salt such as Maldon or

1/4 teaspoon

kosher salt
---
Instructions
In a large skillet over medium-high heat, toast the pepitas until they turn light brown, begin to pop, and smell fragrant. Stir frequently as the seeds toast. Transfer to a plate to cool.
In the same skillet melt the sugar without stirring — shake the pan if necessary to distribute the sugar in an even layer. When it turns evenly golden or amber, turn off the heat, add the toasted pepitas and sea salt, and stir to combine with a heatproof spatula. When the pepitas all clump together, transfer to a plate to cool.
Once cool enough to handle, break into pieces. Store at room temperature in an airtight container for weeks.
Prep Time:

5 minutes

Cook Time:

5 minutes

Category:

Appetizer

Method:

Stovetop

Cuisine:

American
Keywords: candied, pepitas, sweet, salty, pumpkin, seeds, fall
This post may contain affiliate links. Please read my disclosure policy.