Talking Cookbooks with A Way to Garden's Margaret Roach
This post may contain affiliate links. Please read my disclosure policy.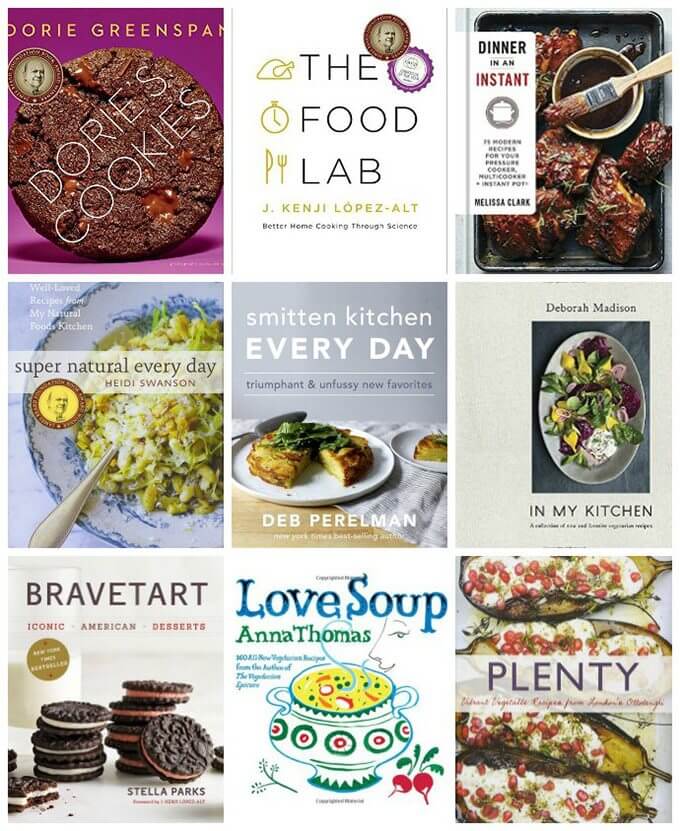 If you've spent any time on my blog ever, you know I love cookbooks. Nearly every recipe I write about comes from one, either newly released or decades old, borrowed from a friend or the library, stolen from my mother or aunt. I recently counted and discovered I have close to 500 books in my cookbook library, which is probably too many, but I don't have any plans to pare down. Why not? Because they bring me so much joy: I love nothing more, this time of year especially, than sitting by the fire with a stack of cookbooks by my side, each one beaming me off to some far away land or space: the streets of Jerusalem, San Francisco's Mission District, a nonna's kitchen, a cookie aficionado's brain.
I recently chatted about cookbooks with my friend Margaret Roach of A Way to Garden, who similarly loves them but loves gifting them even more. We talked about the first books we ever owned, the ones with the most besmirched pages, and the ones we're excited to dig into this fall. You can read or listen to the whole conversation over on Margaret's blog. I've included below a cover-by-cover guide of our conversation as well as a list of a few more of my most treasured books.
Plus! We're each hosting a giveaway. Leave a comment below to win your choice of the cookbooks mentioned, then head over to Margaret's website where there is a second chance to enter the giveaway. We'll each give away a cookbook. More details below.
Small Victories | Salt Fat Acid Heat

Giveaway Details:
UPDATE: GIVEAWAY IS CLOSED. WINNER IS MARTHA. So many cookbooks, so little time. Which one would you like most? I'll buy a copy of your choice from this story, and on her website, Margaret will do the same–doubling the chances to win. All you have to do to enter is leave a comment answering this question: Is there a cookbook you love a lot, or like to give as a gift? Be sure to then head over to Margaret's blog to do the same. We'll each draw a random winner after entries close at midnight Tuesday November 28. Good luck to all.
Chez Panisse Vegetables | Joy of Cooking

Chez Panisse Vegetables was one of the first books I owned, a gift from my mother, and it continues to be one of the books I turn to over and over again. Joy of Cooking was another first cookbook, and though it does not get much use these days, I still refer to it occasionally.
Mark Bittman's How to Cook Everything series — I have How to Cook Everything and How to Cook Everything Vegetarian  — is great for its many simple recipes but also, as Margaret pointed out, for quickly finding answers when we forget how to do simple things like boil an egg.

Both Margaret and I grew up with The New York Times Cook Books being used often. Here is the blue one, another gift from my mother, a staple in her library as well. Recipes I've posted from this book include: Angel Food Cake, which Craig Claiborne declared his absolute favorite dessert, describing it as "divine, celestial, manna from heaven."  Also honey soy chicken wings, which my mother made for every party she hosted for nearly two decades.

The New York Times Cookbook | Larousse Gastronomique (A great resource if you're curious about the history or origin of a recipe.)

A New Way to Cook | The New Vegetarian Cooking For Everyone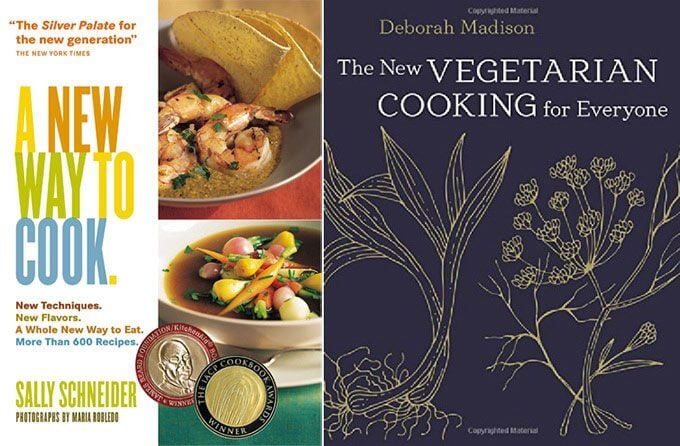 Deborah Madison's In My Kitchen | Canal House Cooks Every Day

Great Food Without Fuss | The Zuni Cafe Cookbook

For inspiring vegetable recipes: Yotam Ottolenghi's Plenty and Plenty More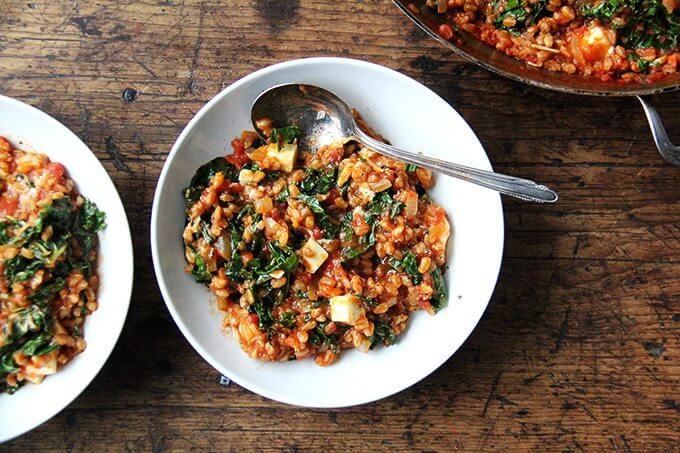 For Indian cooking, Madhur Jaffrey's Indian Cooking and Vegetarian India

For Italian cooking: Marcella Hazan's Essentials of Classic Italian Cooking and Mario Batali's Molto Italiano| From Marcella, see Marcella's Stewy White Beans, Marcella Hazan's Three-Ingredient Tomato Sauce, Simplified, A Second Marcella Hazan Tomato Sauce and from Mario, see: Pasta with Crispy Bread Crumbs, Anchovies and Garlic (YUM!)

For endless cookie and baking inspiration Dorie Greenspan's Dorie's Cookies and Baking From My Home to Yours | See Vanilla Bean Sablés (love!)

For simple, vegetarian cooking: Moosewood Restaurant Simple Suppers and The New Moosewood Cookbook | See baked tofu and sauce nicoise.

For non-vegetarian but still healthy and tasty simple recipes: Gina Homolka's Skinny Taste and Skinny Taste Fast and Slow See Ginger-Soy Salmon and Slow Cooker Butternut Squash and Apple Soup

Margaret has been a vegetarian for 40 years and these are two of her favorites: Anna Thomas's The Vegetarian Epicure and Heidi Swanson's Super Natural Every Day I love Heidi as well and am embarrassed that I don't own any of her cookbooks, but I blame her beautiful site, which has so many great recipes, for this. Adding Super Natural Every Day to my wishlist.

Anna Thomas's Love Soup (new addition to my library, thanks to a suggestion by Margaret —loving it) | Clean Soups (Margaret's suggested recipe: Magic Mineral Broth — can't wait to try it.)

For baking, David Lebovitz's Room for Dessert has been a longtime favorite (see: Apple Frangipane Galette) and Sarah Kieffer's The Vanilla Bean Baking Book is a new favorite: she is so precise — I love her attention to detail in her recipes. The fresh ginger cake in Room for Dessert is a favorite of my mother's as well.

For simple baking, Margaret loves Nick Malgieri's How to Bake and Bread Toast Crumbs (Thanks for the love, Margaret!)

Sciency books: I think everyone should have a good science-based book on hand for reference. J. Kenji Lopez-Alt's The Food Lab convinced me to buy a Thermapen, and I have no regrets. I turned to this book all summer for help grilling, and I turn to it often to reference how long and to what temperature to cook meat. Another great one is Cook's Illustrated's The Science of Good Cooking, which taught me to brine (as opposed to soak) my beans and how to make truly crispy sweet potato fries.

For preserving, Marisa McClellan's Naturally Sweet Food in Jars is a great resource — I made a modified version of her strawberry-cocoa jam this summer, and it was delicious. If you have a CSA or garden, any of her books would be a great addition to your library. A favorite of Margaret's is Sandor Katz's The Art of Fermentation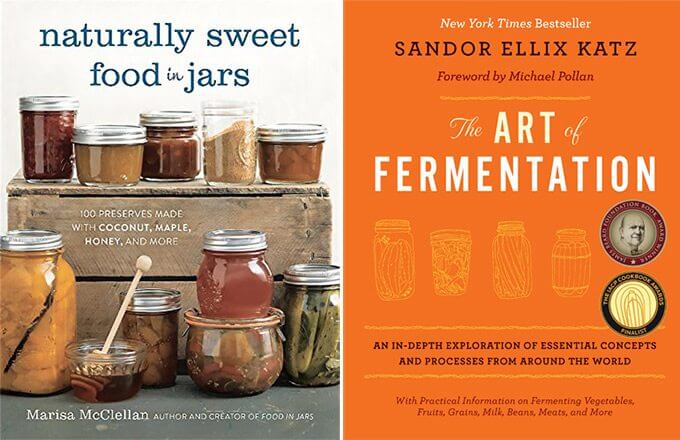 For a beginner (or experienced) cook: Cal Peternells's Twelve Recipes (see: Vegetable Chow Mein-ish | Two-Lentil Dal | Fried Greens Meatless Balls | Leblebi: North African Chickpea Stew) Here's his latest, too: A Recipe for Cooking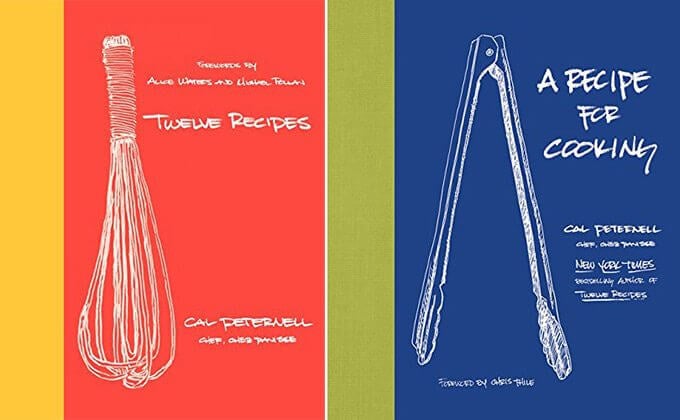 New books of the season! Deb Perelman's Smitten Kitchen Every Day (I have yet to make anything but have several recipes bookmarked: Pizza Beans, which she wrote about recently, Crispy Tofu and Broccoli with Sesame-Peanut Pesto, and Polenta Baked Eggs with Corn, Tomato, and Fontina) and Stella Park's Bravetart (Many recipes also bookmarked, but I've yet to experiment.)

Cherry Bombe The Cookbook (made the beet gnocchi and loved them; hoping to blog about them soon) | The Le Creuset Cookbook (see Duck Breasts with Banyuls Gastrique and stay tuned for Salad Lyonnaise.)

Melissa Clark's Dinner In an Instant (Hoping this will change my feelings about the Instant Pot, which I bought impulsively late one night and have yet to cook a pot of rice in it successfully…help!) and Dinner: Changing the Game (Have yet to make a thing, but love MC's recipes: Rosemary Shortbread (a favorite!) and Creamy (No Cream) Pasta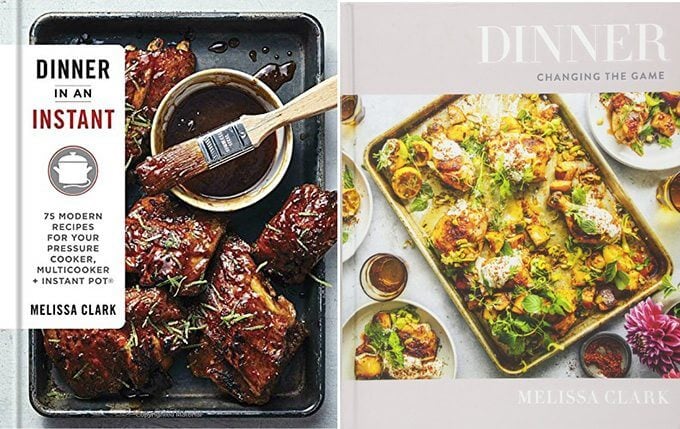 A few favorites that didn't make it into the conversation:
I've made so many recipes from Colu Henry's Back Pocket Pasta, which came out earlier this year. Highly recommend for pasta lovers, but also for anyone needing quick dinners that rely on pantry staples and seasonal ingredients. See: Spicy, Smoky Pasta alla Vodka, Baked Penne with Crème Fraîche, and Spring Pasta with Spinach, Walnuts and Lemon |The Half Baked Harvest Cookbook just came out and I haven't explored it enough, but I did make the Salami and Provolone Phyllo Rolls, which I highly recommend for any gathering this holiday season.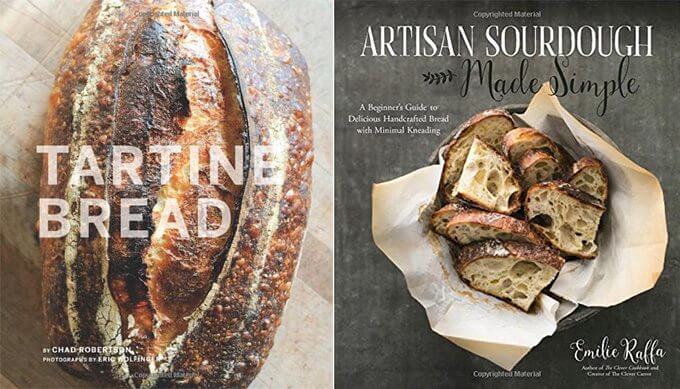 Tartine Bread introduced me to the wonder of naturally leavened breads; Emilie Raffa's Artisan Sourdough Made Simple showed my how simple it can be. See: Artisan Sourdough Made Simple.
Love the Food52 books: Food52's Genius Recipes, Food52 Vegan, and several others. See: Chicken with Preserved lemon | Ginger Fried Rice | Freekeh with Roasted Vegetables | Homemade Cashew Milk | Chia Seed Pudding
Molly Yeh's Molly on the Range is fun and whimsical, just like her blog. See: Mandel Bread with Marzipan and Sea Salt. Yossy Arefi's Sweeter Off The Vine is filled with so many beautiful fruit-inspired desserts.
This post may contain affiliate links. Please read my disclosure policy.