2017 California Olive Harvest with California Olive Ranch
This post may contain affiliate links. Please read my disclosure policy.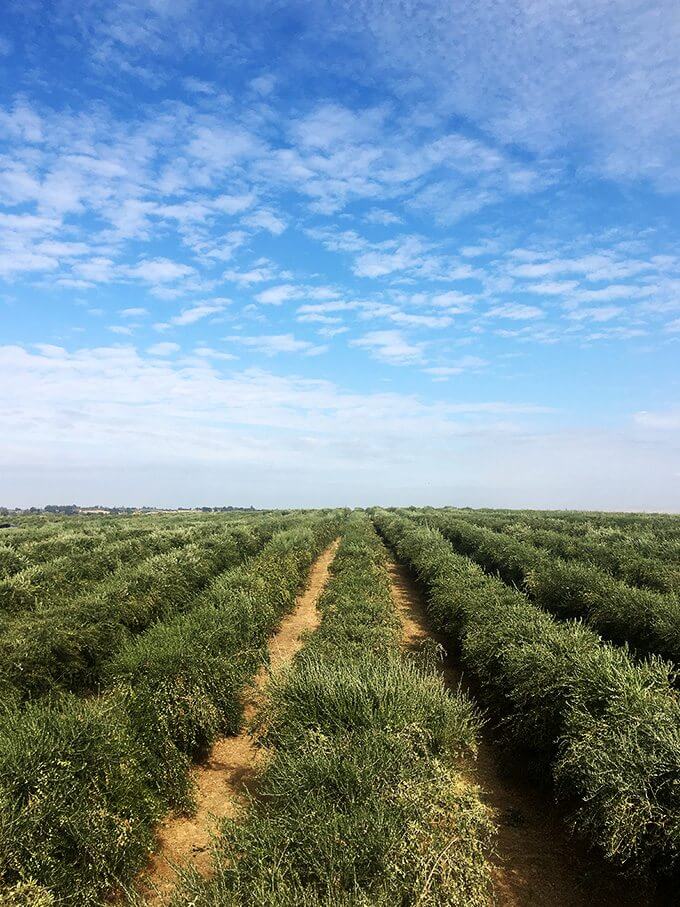 Friends, how are you? I hope all of your holiday preparations are going well. I'm scrambling per usual … alas, will it ever not be a scramble?
Down to business, last Wednesday in the 10 Gifts for the Food Lovers post, I mentioned I had visited California Olive Ranch in early November, right at the start of their six-week olive harvest. In addition to visiting an olive grove and riding on an olive harvester (videos below), I toured the mill, all of which—from seeing the sea of olive trees to the farm of massive olive oil-filled tanks—was mind boggling.
I learned so much namely that making olive oil requires four main steps: 1. crushing the olives at the right time, 2. mashing them into a paste, 3. separating the solids from the liquid, and 4. further separating the water from the oil.
The process overall is very mechanized, but what I loved seeing was the essential human element: when the oil is being separated from the olives, it must be tasted to assess the flavor. We met one of COR's expert tasters — he was as jolly as Saint Nick but couldn't chat long because the olive harvest and the ensuing milling, a process that happens once a year, demanded his time.
This was something, during my visit, I had to keep reminding myself: olives, like tomatoes, are seasonal, and once a year, they reach their prime, and during this brief window the magic happens: the harvesters run all night, the mill never shuts down. For six weeks these workers are on-the-go, day in and day out, gathering, milling, assessing, and if this means, as it has in recent years, spending Thanksgiving in the mill to get the job done, then they eat their turkey dinner in shifts with their co-workers.
Friends, I have been using California Olive Ranch's incredibly delicious olive oil for years, so it was a real treat to learn firsthand more about the company and their philosophy and practices. I've shared this 2007 New Yorker article, Slippery Business, about the widespread fraud and lack of regulation in the global olive oil industry before, but it's worth rereading. All extra-virgin olive oil made in California must must meet rigid chemical standards and must not have any sensory flaws. Additionally, COR's extra virgin olive oils are certified extra virgin by the California Olive Oil Council.
Here are a few more nuggets:
California Olive Ranch …
… will produce roughly 60% of the extra-virgin olive oil in the USA next year.
… includes harvest dates on every bottle (unprecedented in US olive oil production).
… mills their olives within hours of harvesting them.
… olive trees are on 100% drip irrigation, which minimizes water usage and allows less water to evaporate.
… is committed to protecting the environment with their sustainable practices: they mulch their fields with tree trimmings, reuse all of the water that enters the mill to irrigate their trees, offer leftover olive pits to nearby farms, use recyclable packaging.
Here's a play-by-play of my two nights in California: Albany –> Sacramento.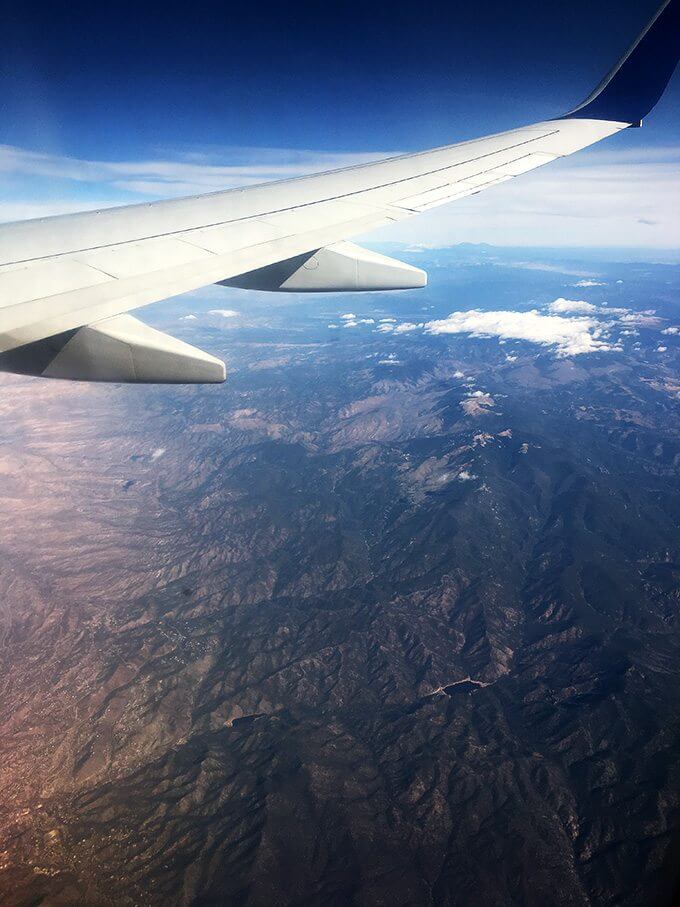 Olives en route to the bin: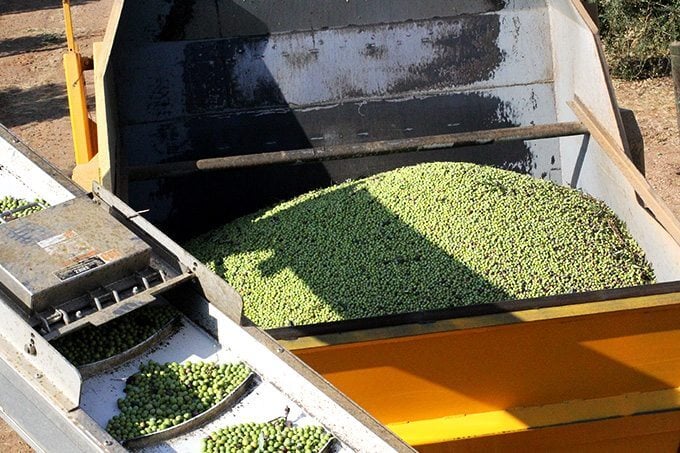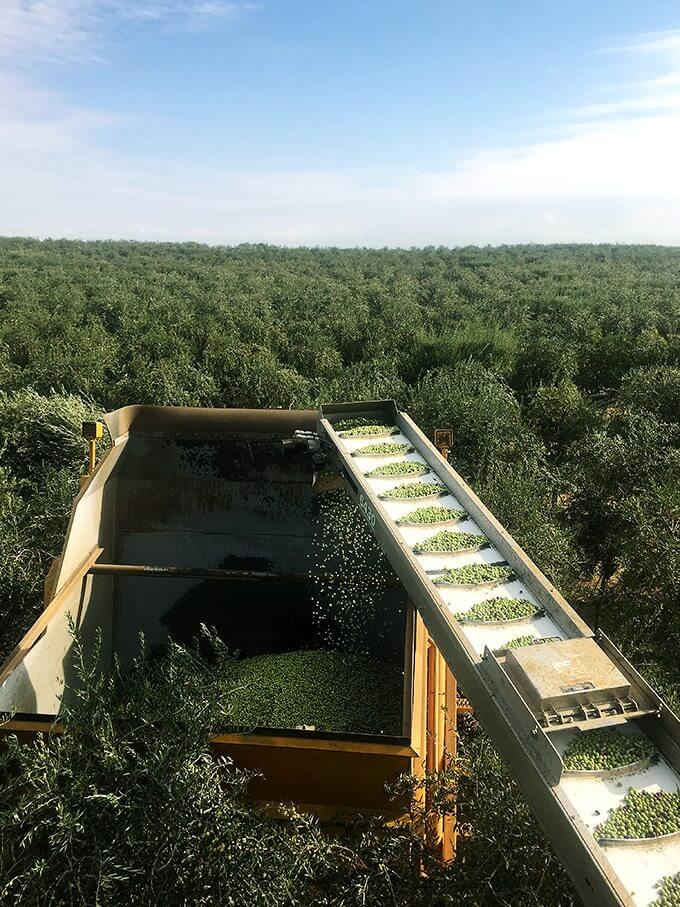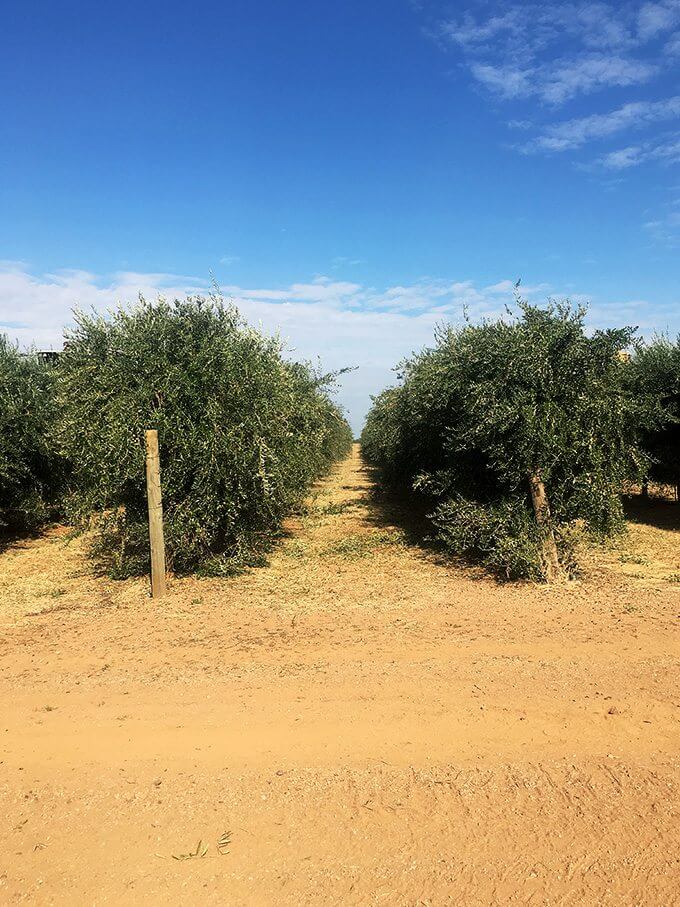 Olive harvester up close: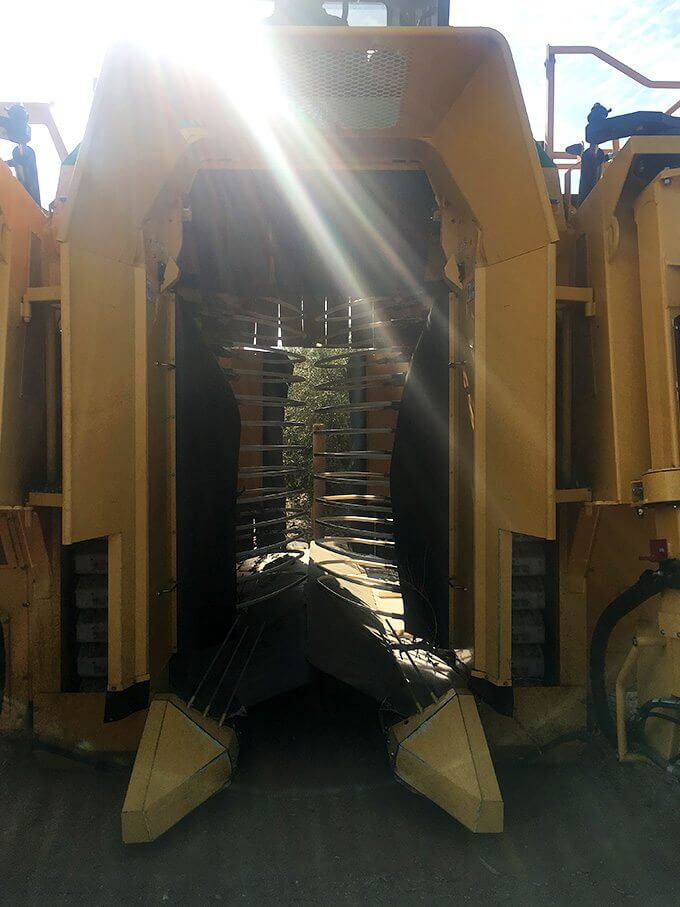 Baby olive tree. FYI: It takes olive trees about 3 years to start growing fruit and the trees are alternate bearing.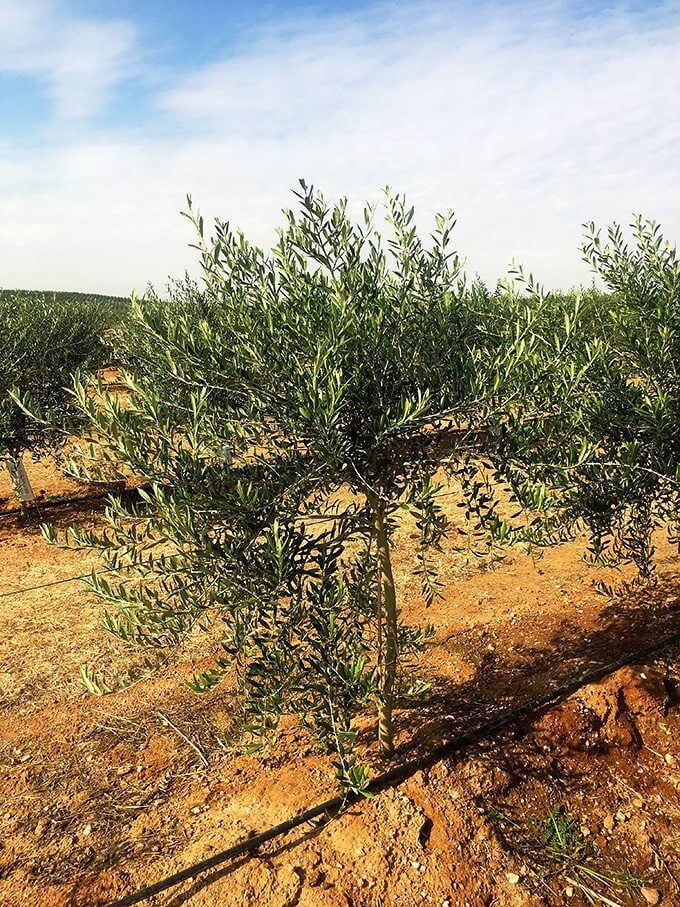 Tanks filled with olive oil. Mind-blowing.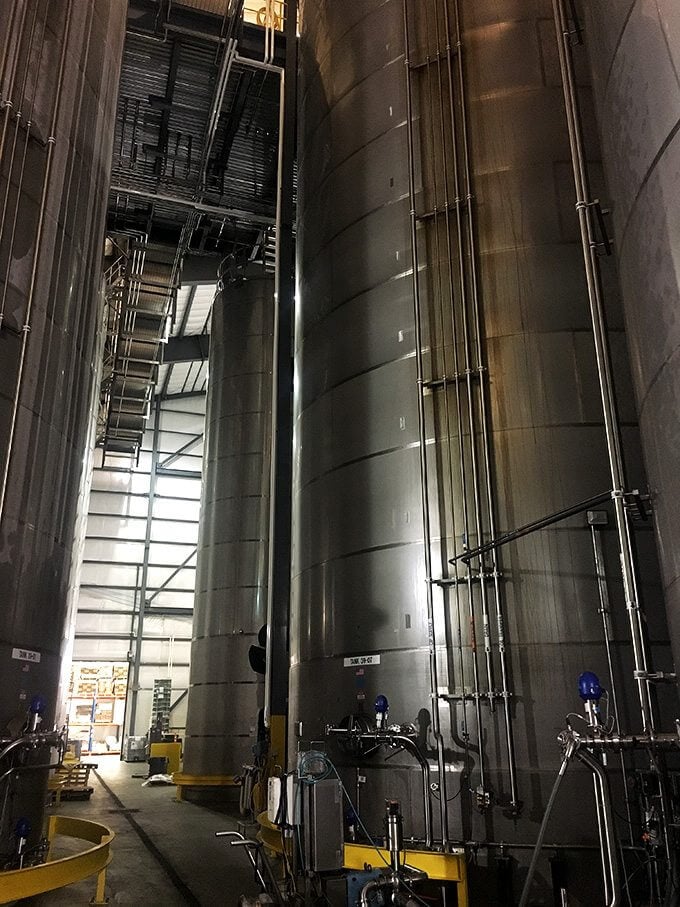 Barn dinner at the Reimann Ranch with Rancho Llano Seco:
Olive oil cocktails—it's a thing: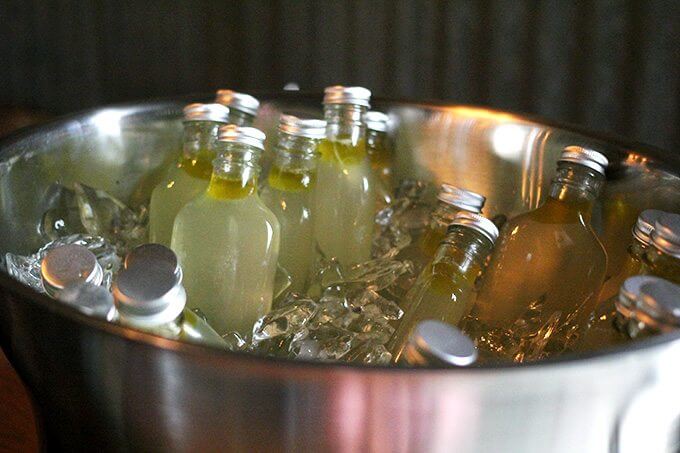 Oh, California …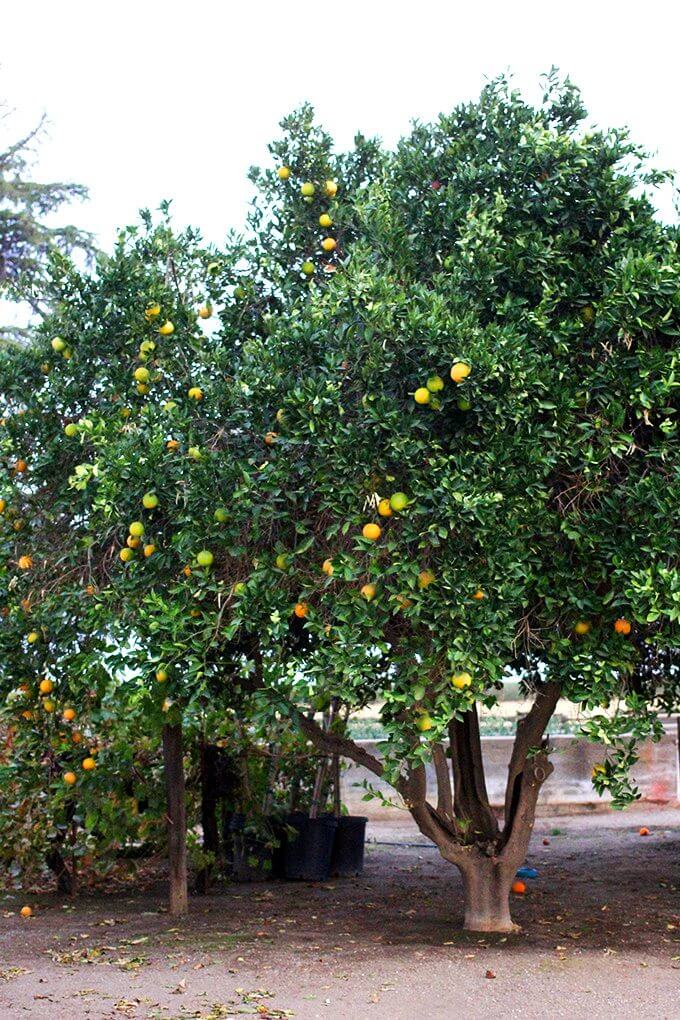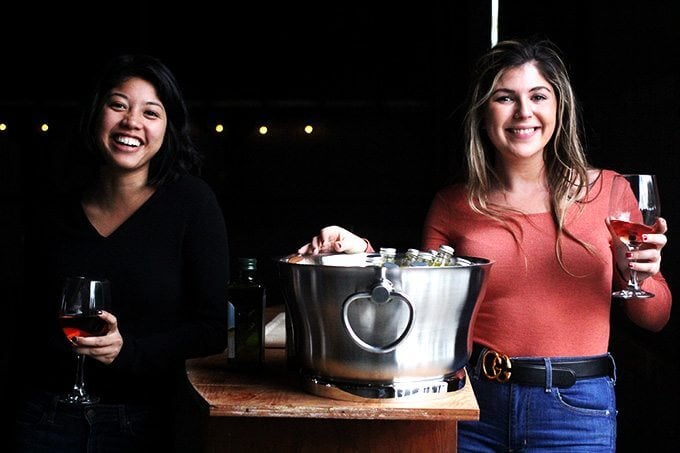 This post may contain affiliate links. Please read my disclosure policy.