15 Ways to Use Your Homemade Harissa
This post may contain affiliate links. Please read my disclosure policy.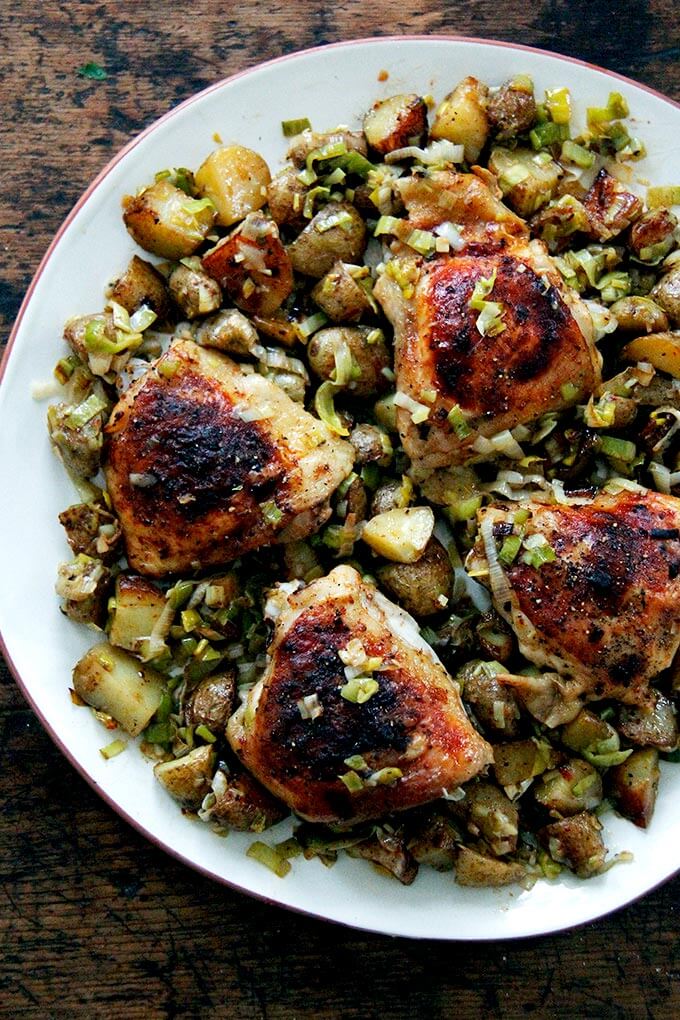 So you've made a batch of harissa. Now what? Over the years, I've swirled harissa into leblebi (a North African chickpea soup), stirred it into Moroccan chicken and rice, and spread it across pita along with tahini sauce before piling falafel over top.
If you have a favorite harissa-spiked recipe, please share it in the comments. Here are few more ideas, too:
1. Stir it into hummus.
2. Stir it into plain yogurt and top it with spice-rubbed carrots.
3. Make a harissa compound butter (for corn on the cob this summer?)
4. Stir it into scrambled eggs; eat it with roasted or boiled potatoes.
5. Whisk harissa with olive oil and rub it over salmon; then roast it slowly.
6. Rub harissa across pizza dough and top it with roasted eggplant; then drizzle with tahini sauce out of the oven.
7. Braise cooked chickpeas with a few spoonfuls of harissa, onions, garlic, cilantro, dates, and either water or vegetables stock.
8. Spoon it over roasted cauliflower along with the skhug.
9. Give cooked couscous, rice or other grains a little kick with a spoonful of harissa.
10. Make Moroccan Rice (in the Instant Pot or not).
11. Stir it into a dressing for a raw vegetable salad, like this one.
12. Make Melissa Clark's Sheet Pan Harissa Chicken with Leeks and Potatoes from Dinner: Changing the Game (pictured above)
Leblebi: Moroccan Chickpea Stew with harissa drizzle: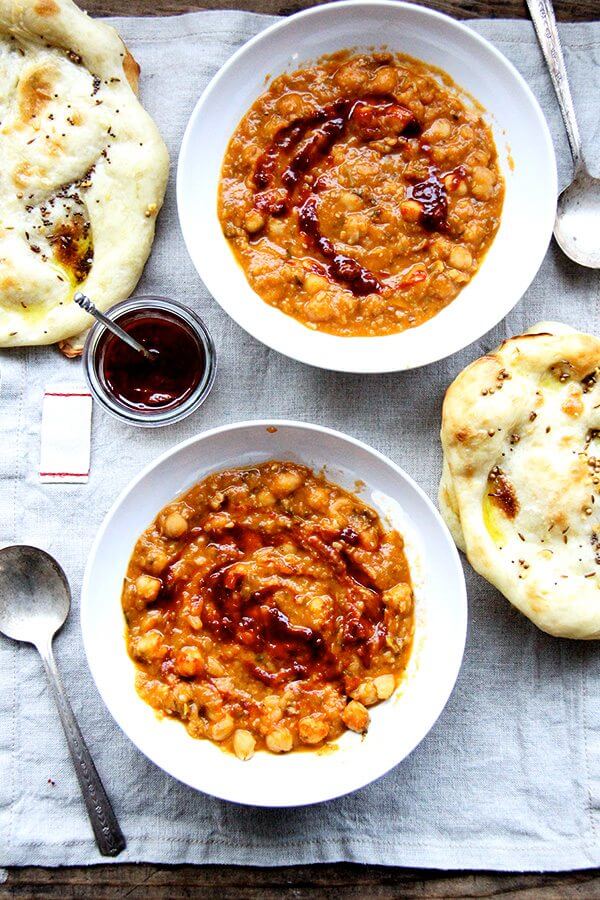 This post may contain affiliate links. Please read my disclosure policy.