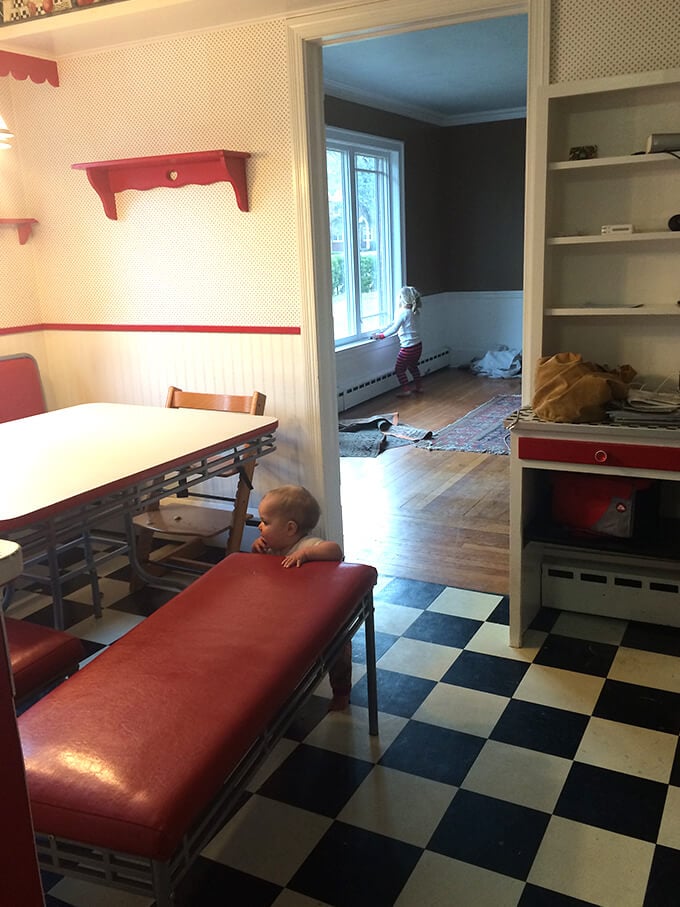 This post is mostly for me. As much as I disliked the appearance of our kitchen when we first moved into our house five years ago, I have fond memories of the red vinyl banquet and table, which the kids actually loved and which was surprisingly comfortable, but which was a total pain to clean—getting a broom in and around all of those narrow spaces was not easy. If you do not care about seeing "before" photos (+ many photos of my children) but landed here looking for kitchen renovation information, check out these posts: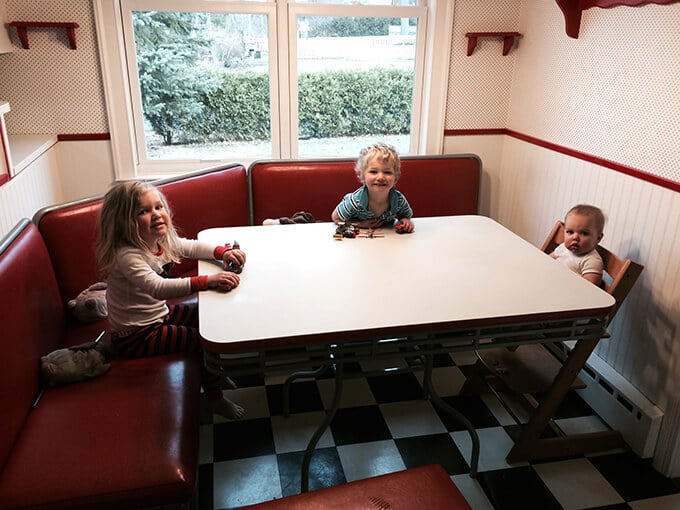 Here's a view of the kitchen from the dining/living room. As you will see in the final reveal, we essentially knocked down that wall, leaving a small partition to separate the two rooms.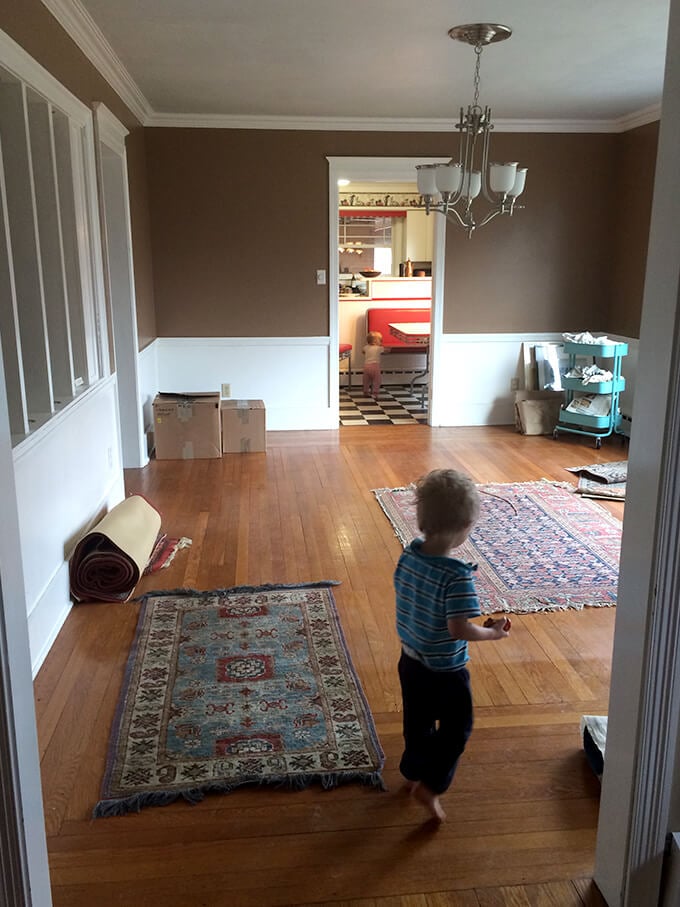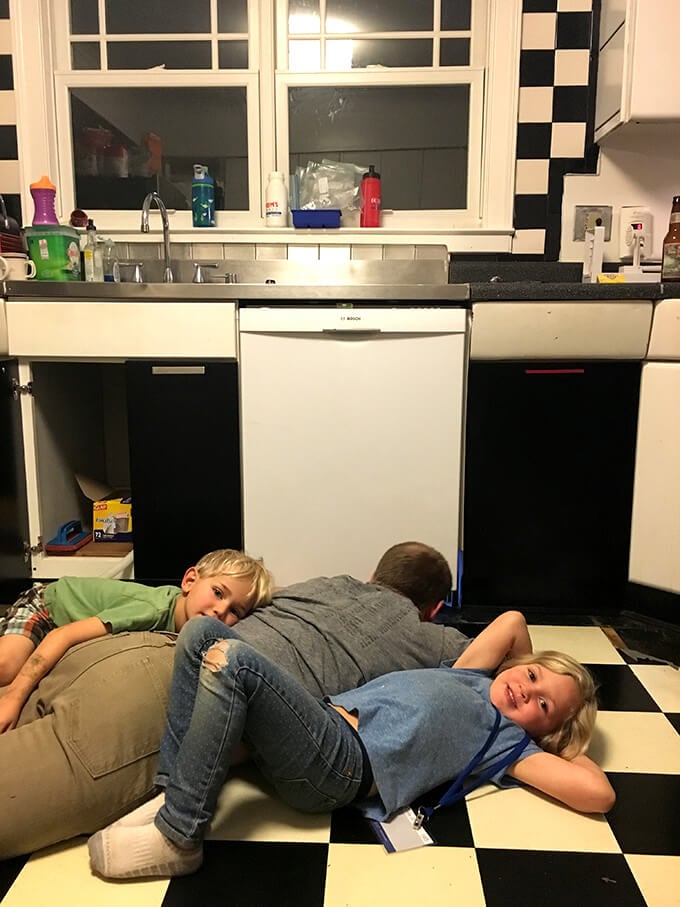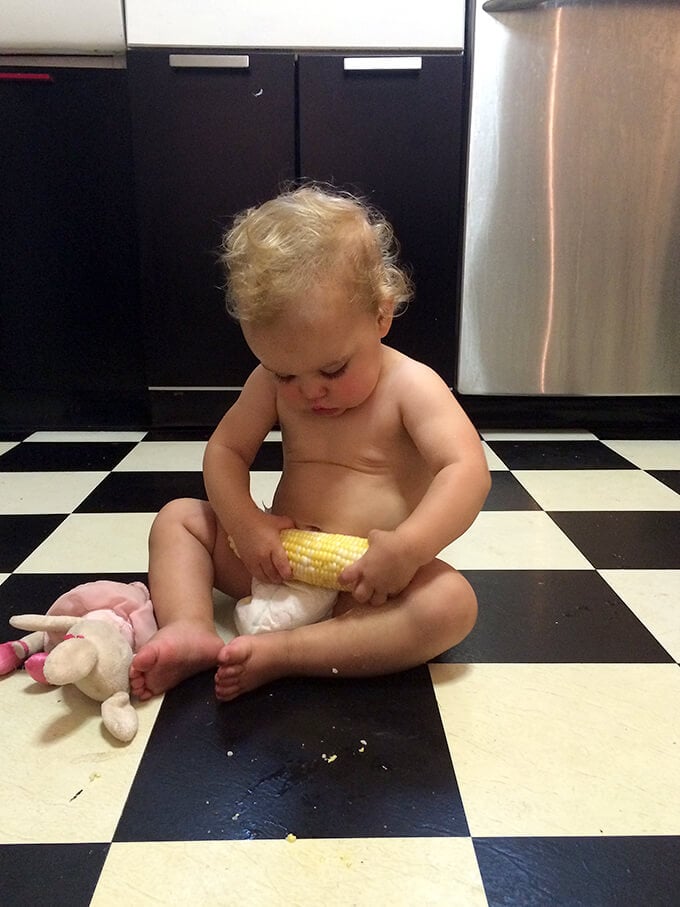 About two years ago, I covered every inch of counter space with butcher block contact paper. It wasn't the craziest idea in the end. It improved the look considerably, and it helped confirm how much I love the look of butcher block countertops.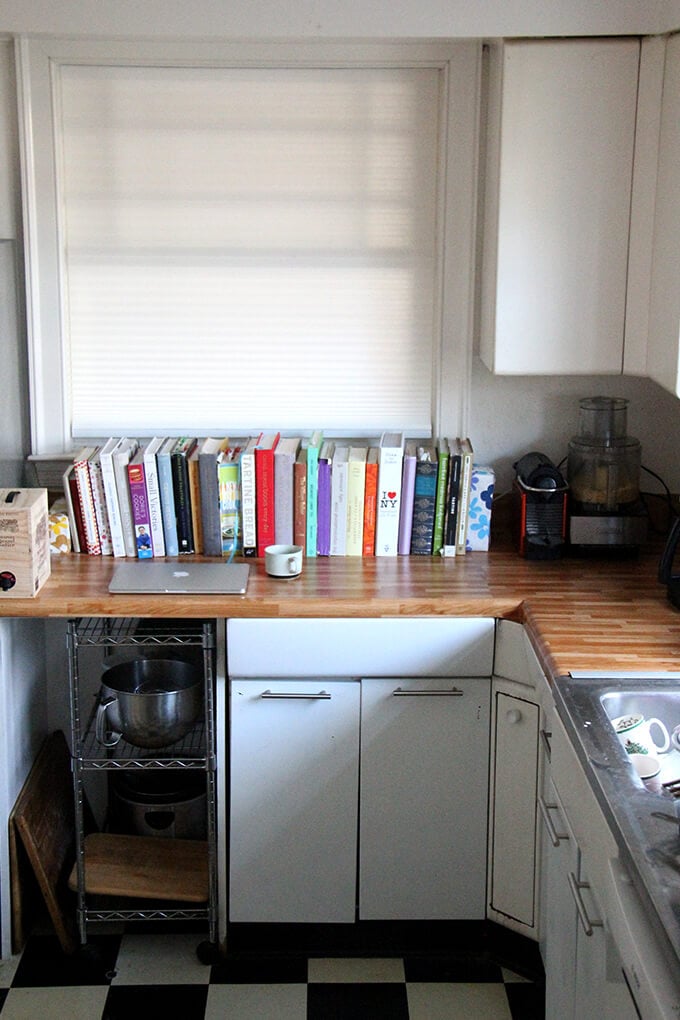 It's better, right?

So many weird, unusable spaces in this old kitchen …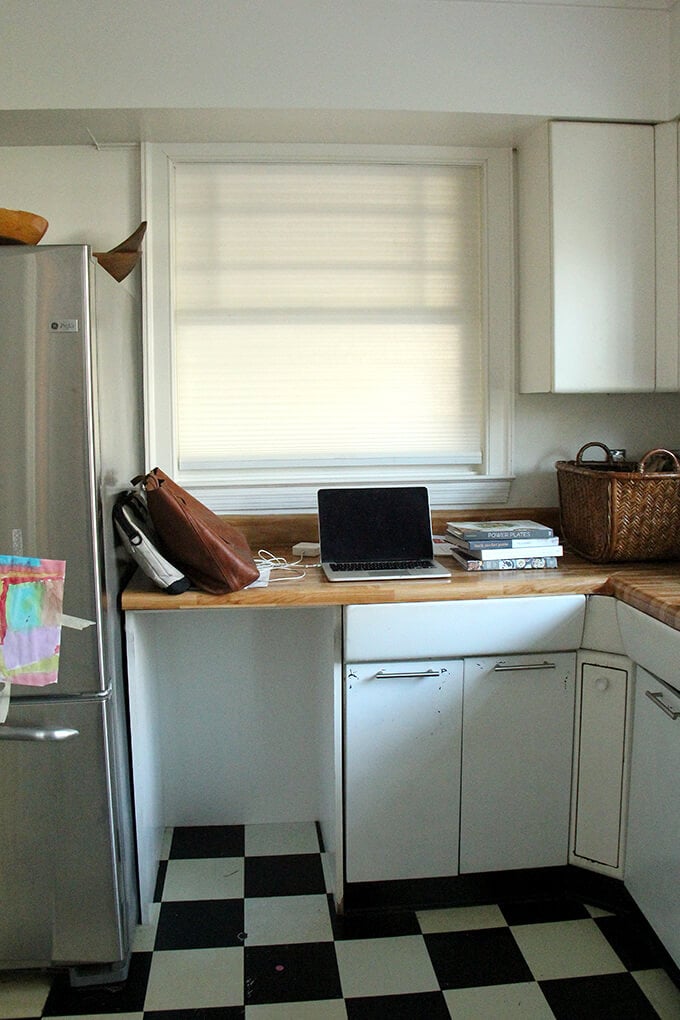 I think my favorite feature in the new kitchen is the pull-out trash and recycling bins…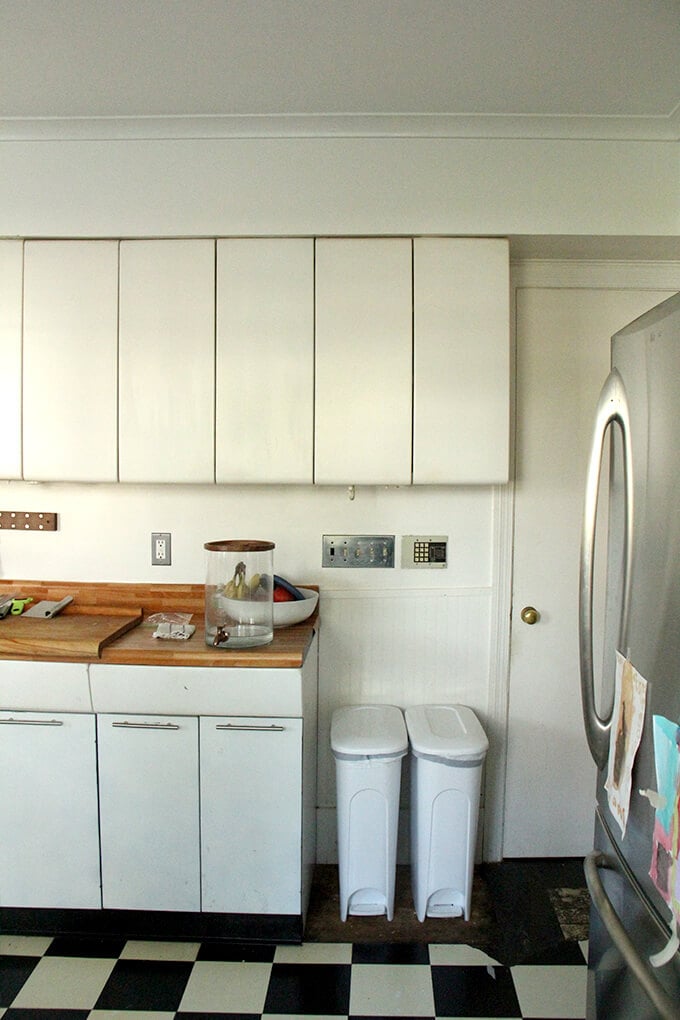 Somewhere in the mix, Tig came along …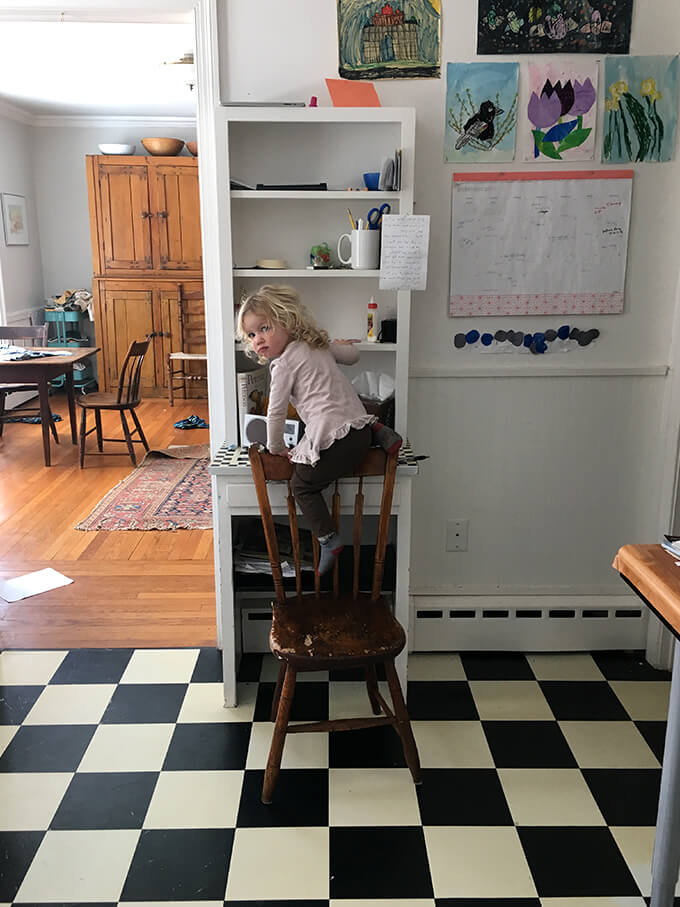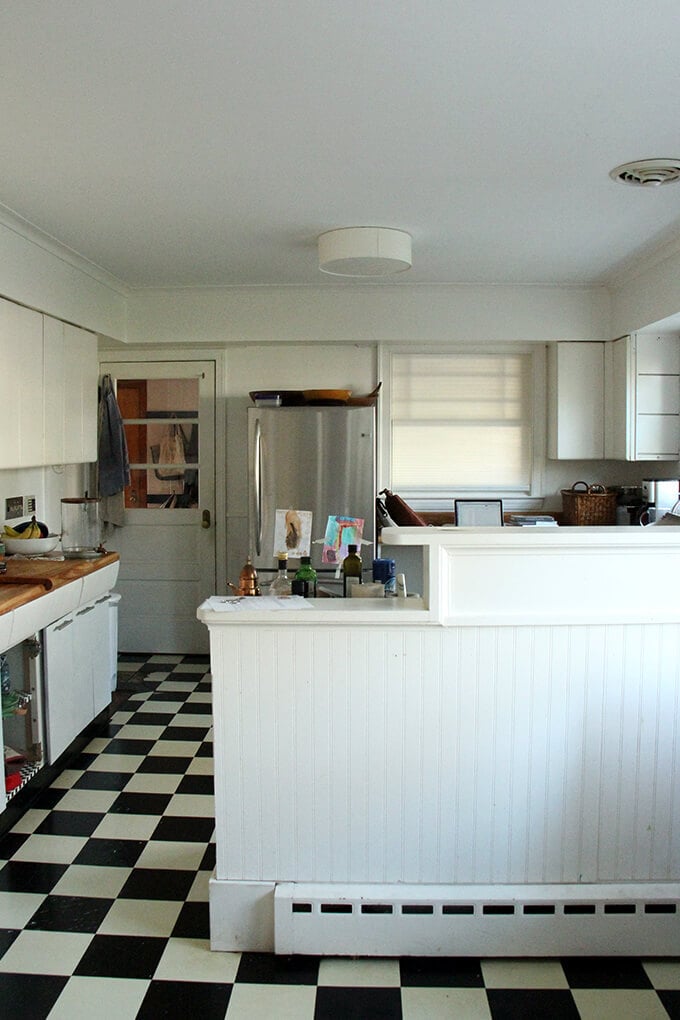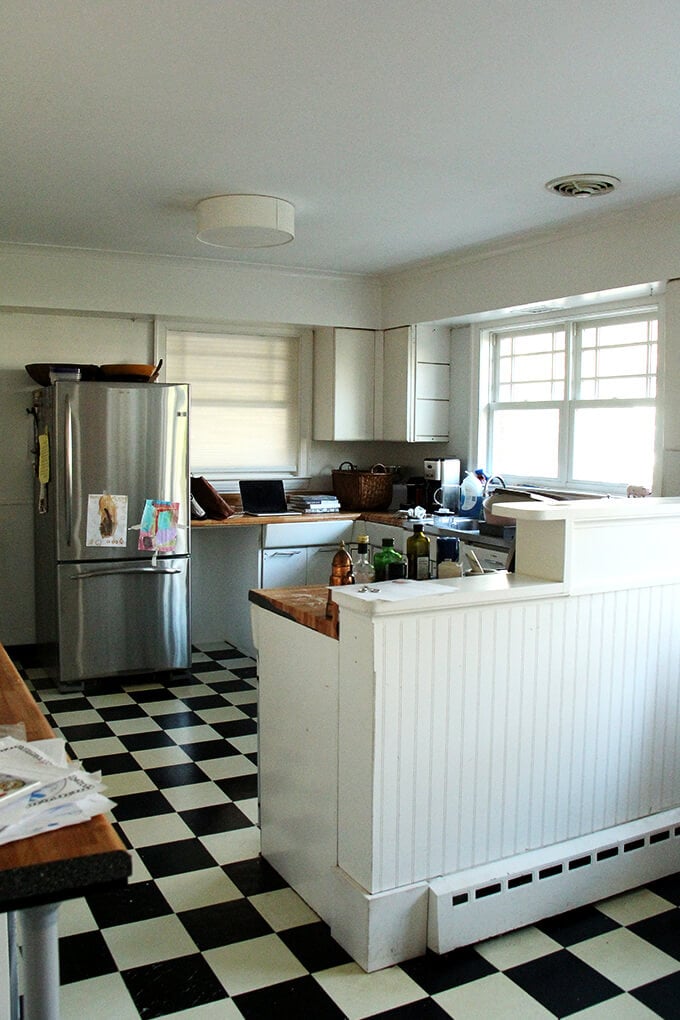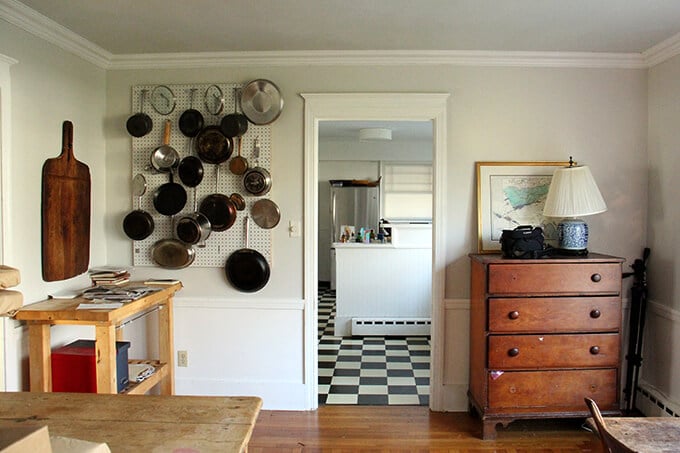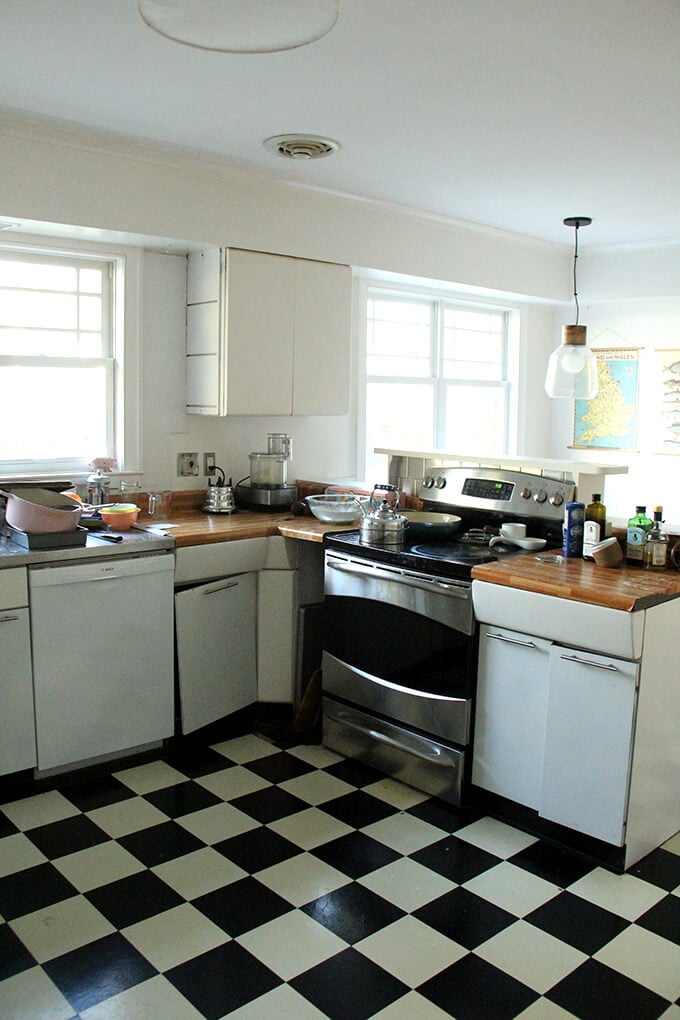 But we had so many good mornings in that kitchen … 🙂 🙂 🙂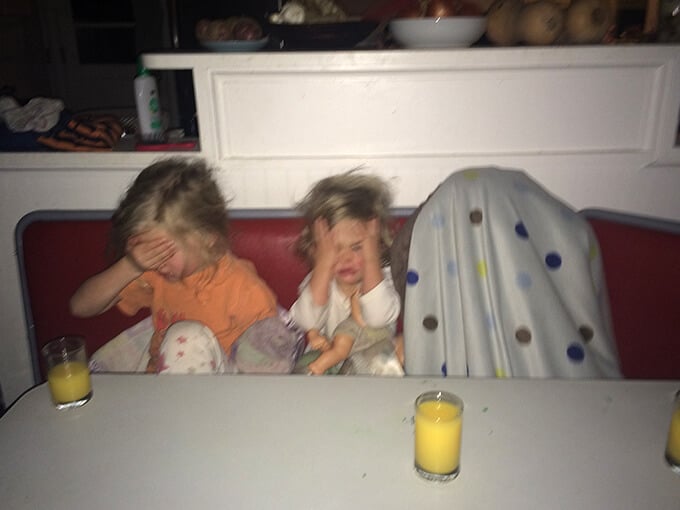 And my old GE oven never failed me once.