Paris Favorites
This post may contain affiliate links. Please read my disclosure policy.
Where to begin? It's hard to write anything about Paris without sounding like a total cliché. So, if you can, bear with me while I let it out: Paris is as magical and dreamy and chic as I imagined. I spent every second of every day in awe of my surroundings. I could not walk half a block without stopping in my tracks, stunned by a winding side street lined with apartment buildings adorned with elegant wrought iron balconies or an outdoor market with rotisserie chickens cooking over potatoes or a café with chairs all facing outward, as if to watch a spectator sport, confirmation, perhaps, that the everyday happenings in the streets are as entertaining for the newbies and locals alike.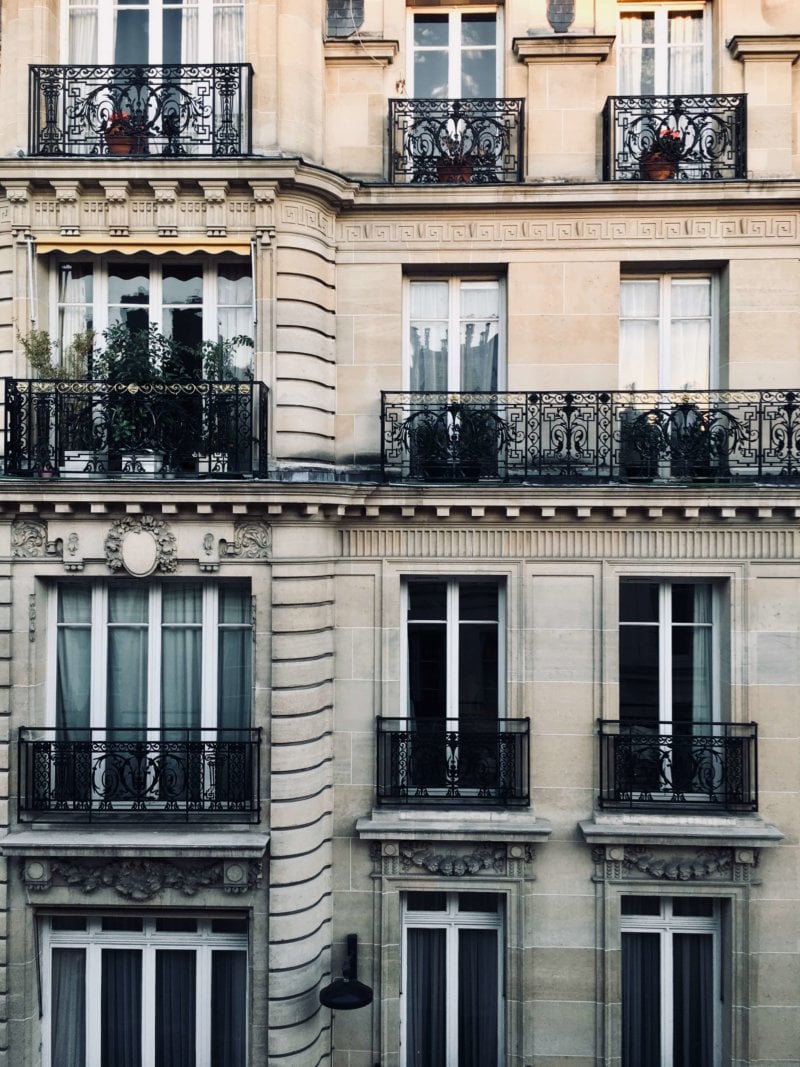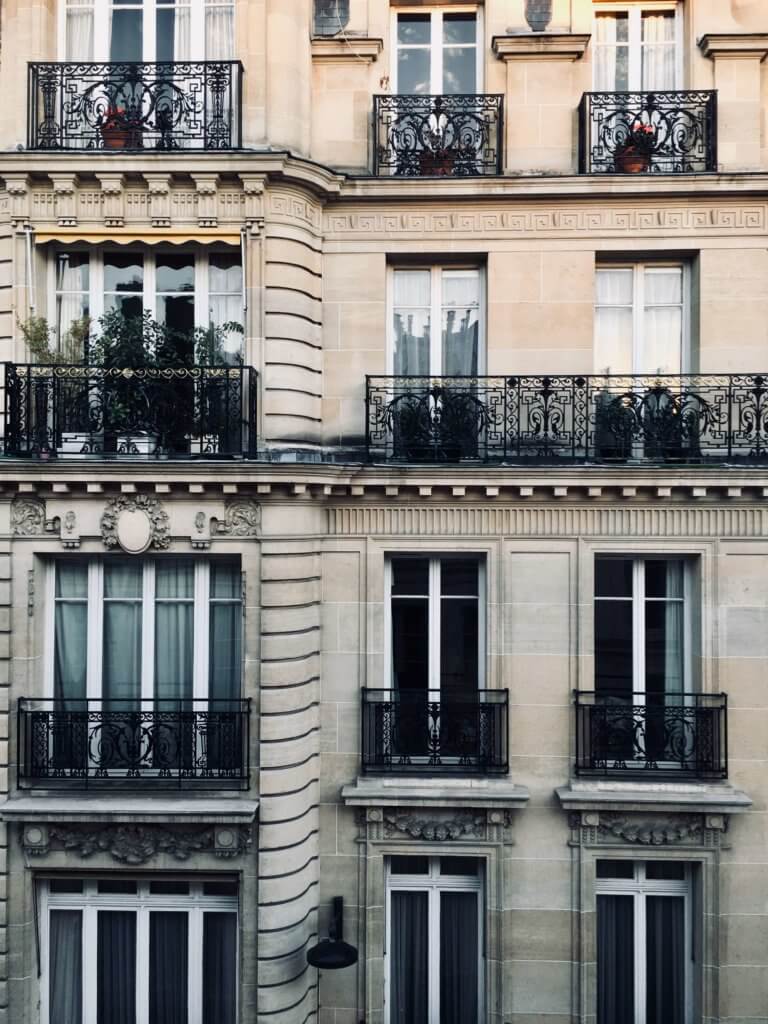 I kept waiting to turn a corner and find new construction. I never did.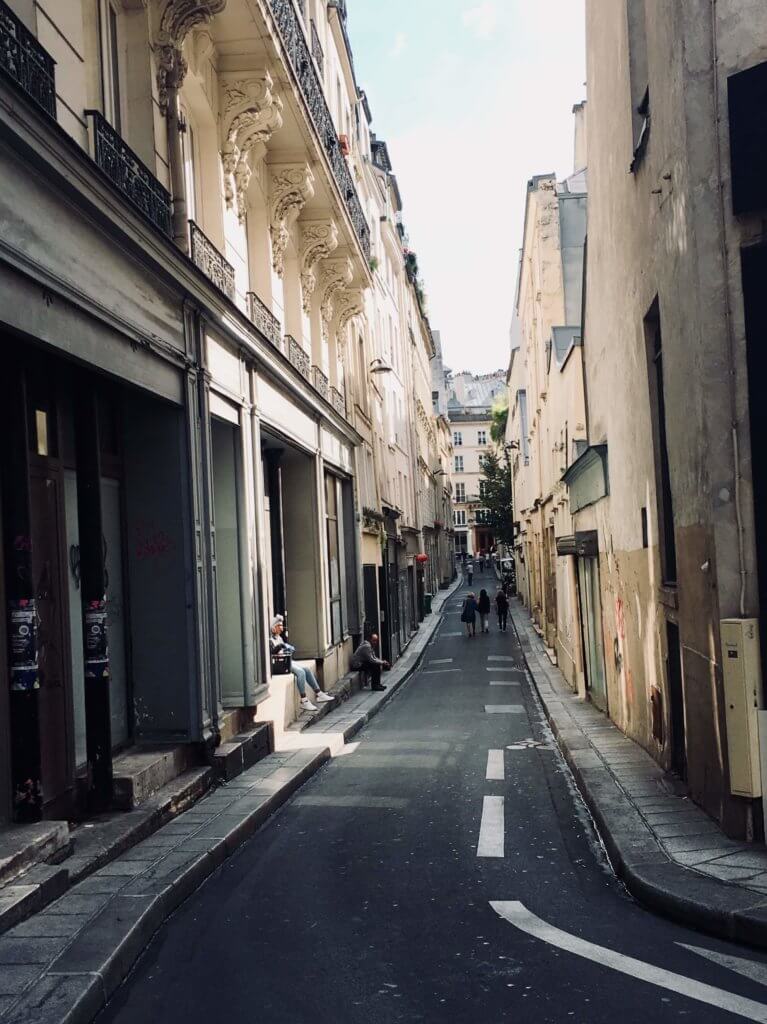 In the seven days I spent in Paris, I cruised around as much as I could, hitting the many shops, sites, and restaurant recommendations sent to me from friends and family in the weeks leading up to my departure.
Confession: I didn't step foot into a museum, and I only got as close as necessary to the Eiffel Tower to take the requisite photo, though I cannot lie: the sight of the towering structure took my breath away.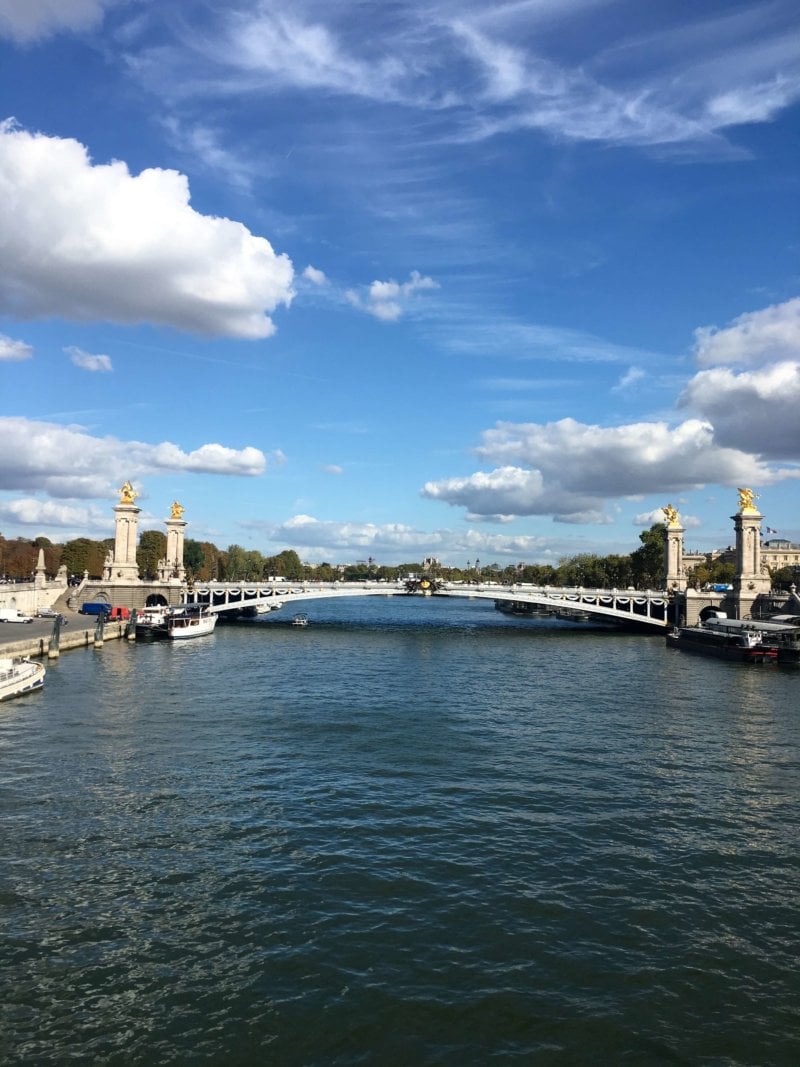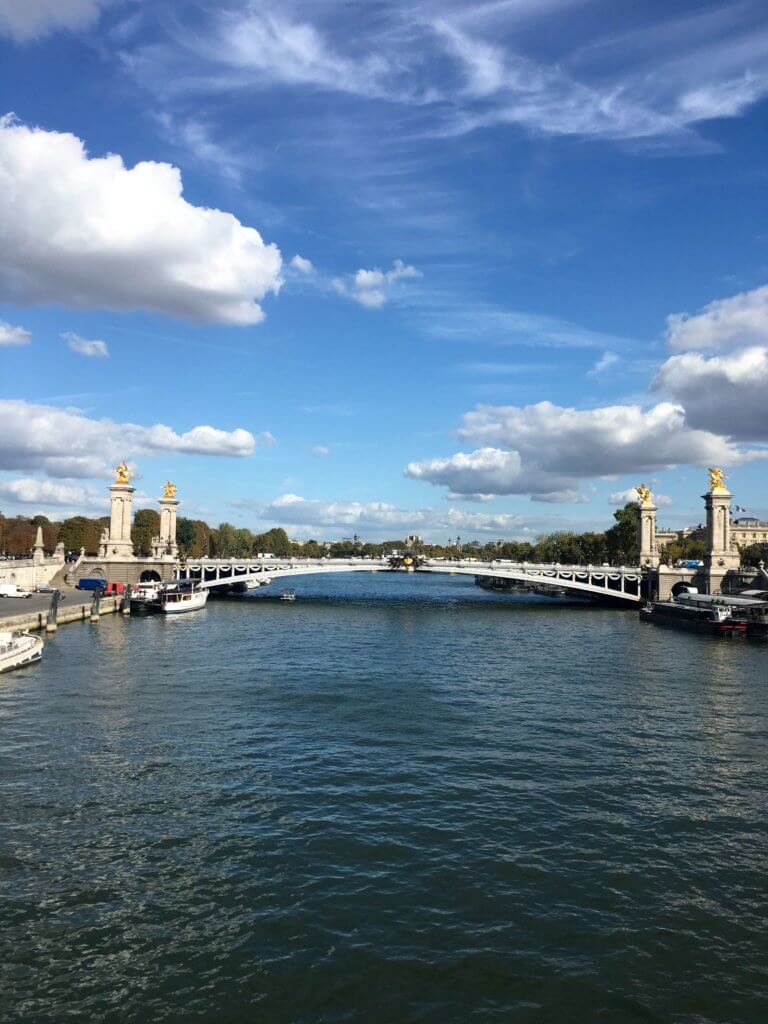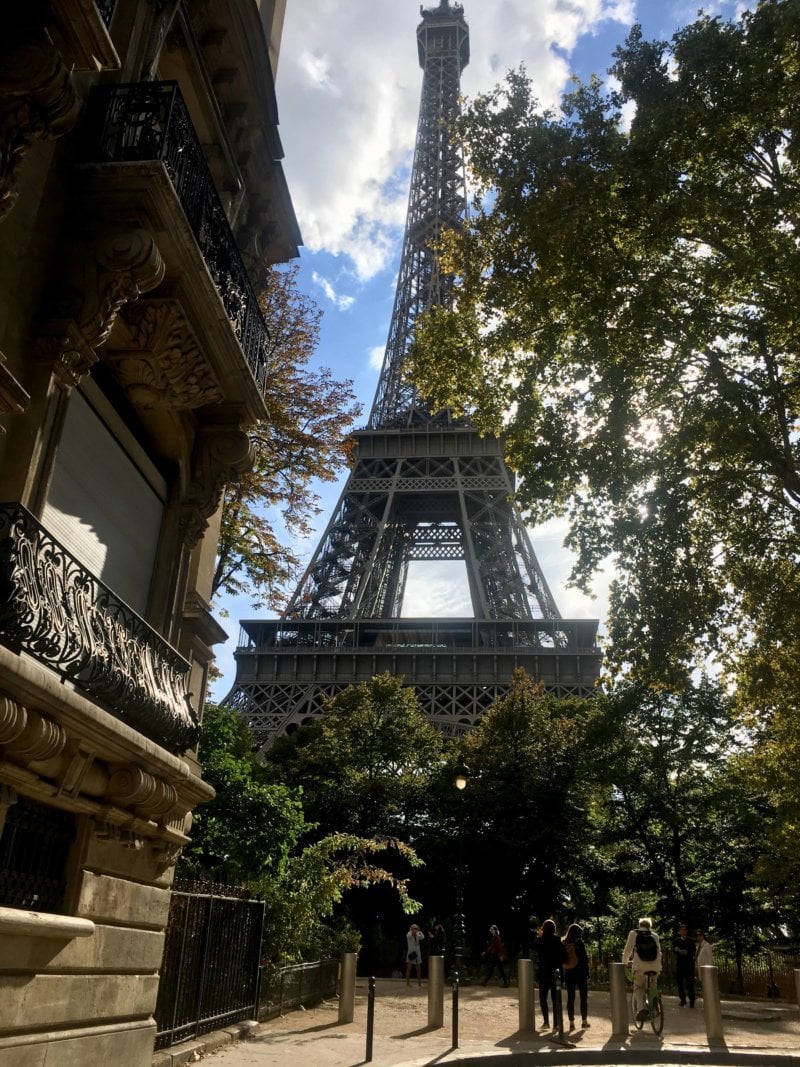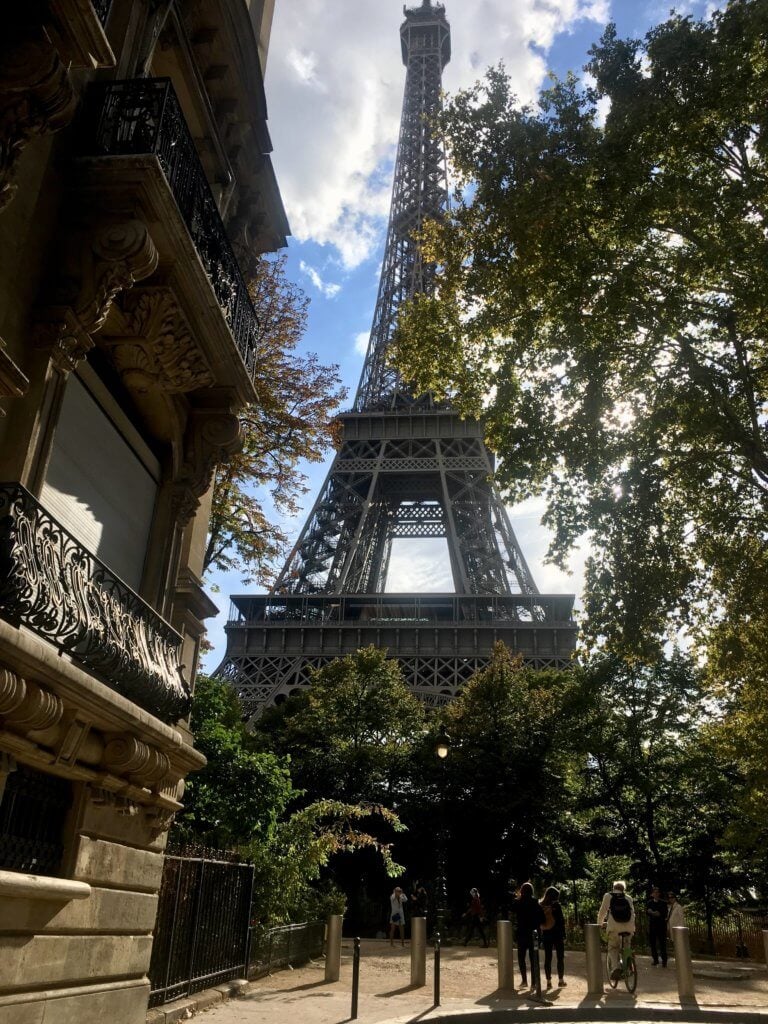 I ate baguettes, croissants (chocolate, almond, and everything in between), galettes, falafel, crêpes, cheese, foie gras, sweetbreads, tartare, caramels, éclairs, and macarons, all of which were incredibly delicious. But if I had to pick a favorite—a single item in all of Paris I would miss more than anything— it would be…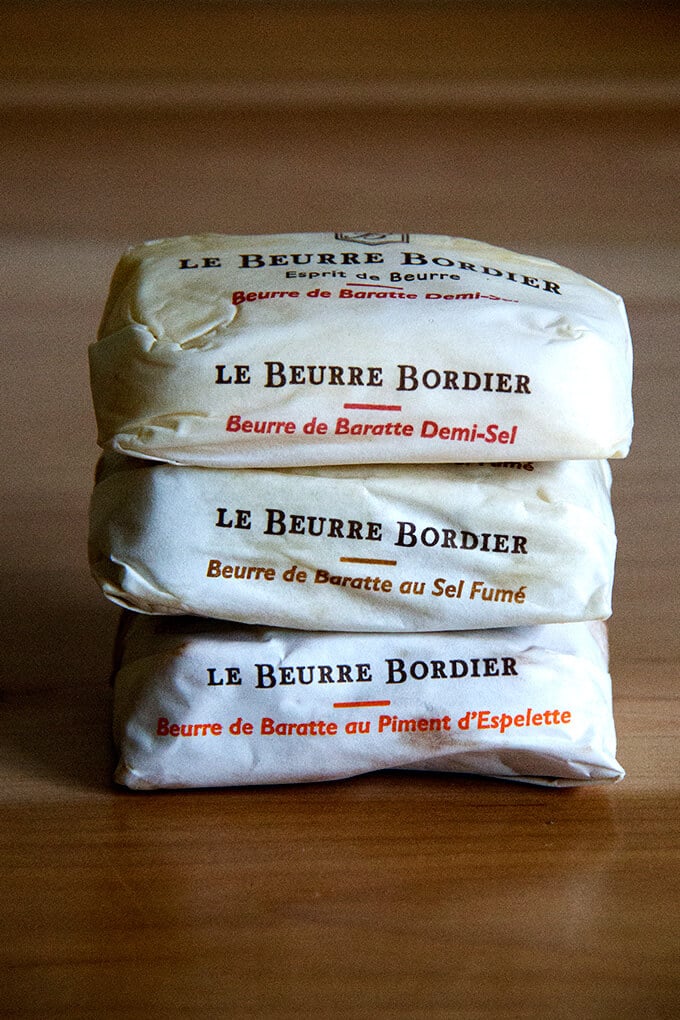 …the butter. I managed to get some home. I declared it at customs and answered questions when I got to Detroit, and it was worth all of the anxiety and effort.
Friends, there are many many many photos and links below.
Here are some quick links:
Mokonuts
Du Pain et des Idees
Sauvage
Las du fallafel
E.Dehillerin
Merci
Au Passage
Hotel Amour
Epices Roellinger
La Tresorerie
Ble Sucre
Marche dAligre
Mariage Freres
Hotel Panache
La Droguerie
Air BnB
la Grande de Epicerie de Paris
Racines
Pain Poilane
La Toscana
Le Petit Celine
Berthillon
Maison Plisson
BonTon
Pink Mamma
Pizzeria Popolare
Here are a few places I didn't get to but which came highly recommended — Friends, what did I miss?
Le Petit Grain, recently reviewed by David Lebovitz
Printemps (shopping)
Miznon
Fish La Boissonnerie
On my first day in Paris, I went straight to Du Pain et des Idees, which came highly recommended from many for their breads, which were delicious, buy my favorite item there was the sacristan, which is an almond pastry—so, so good!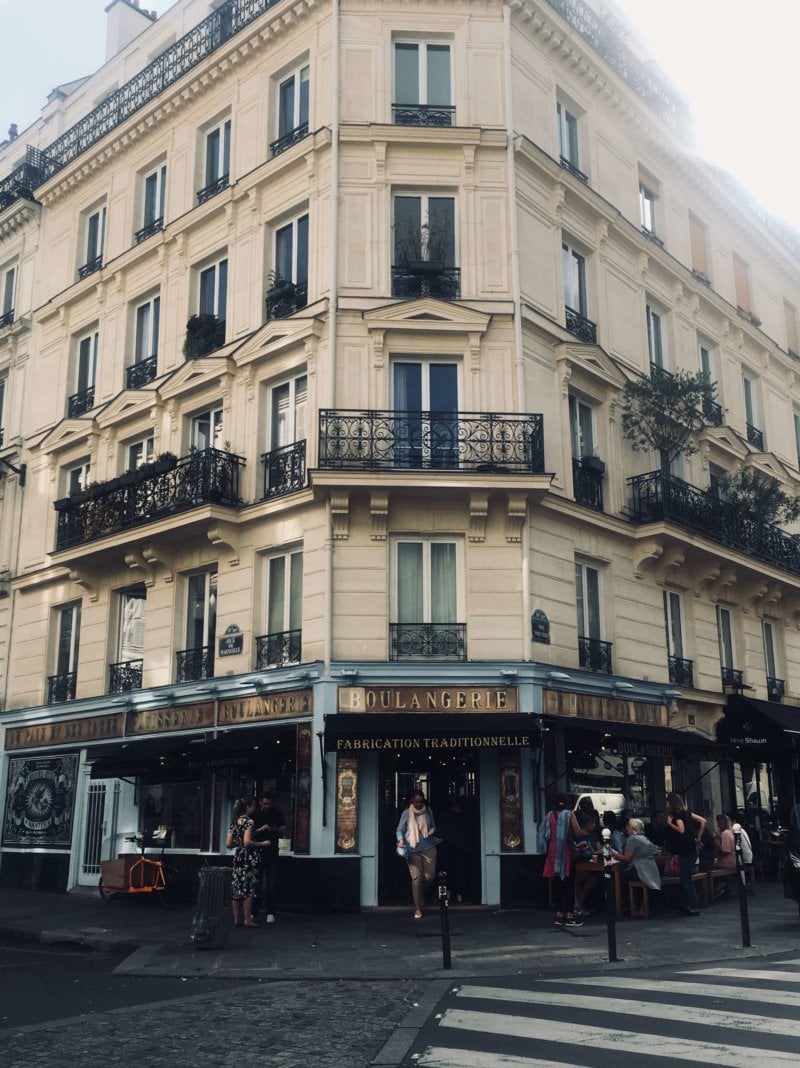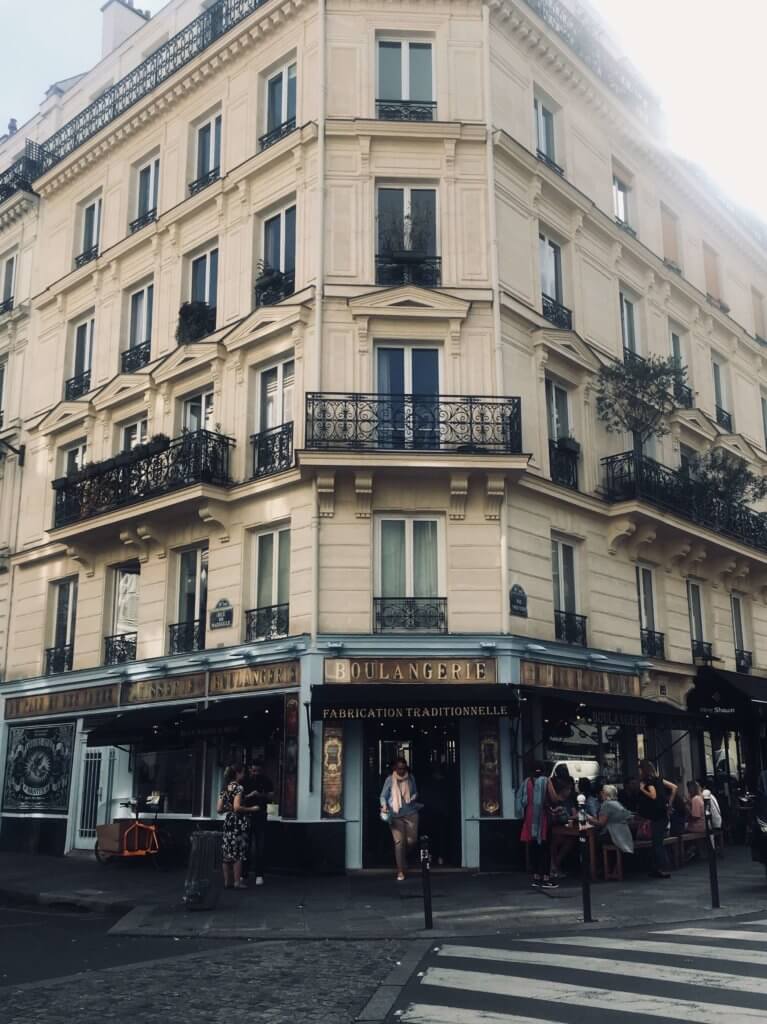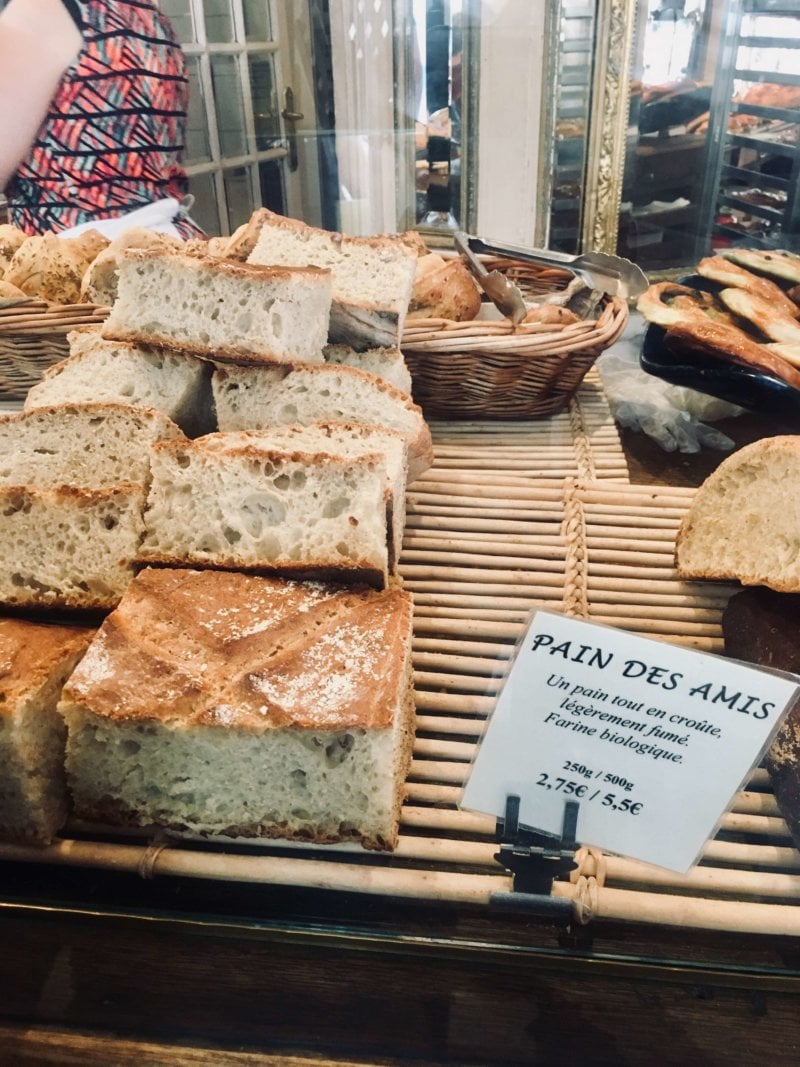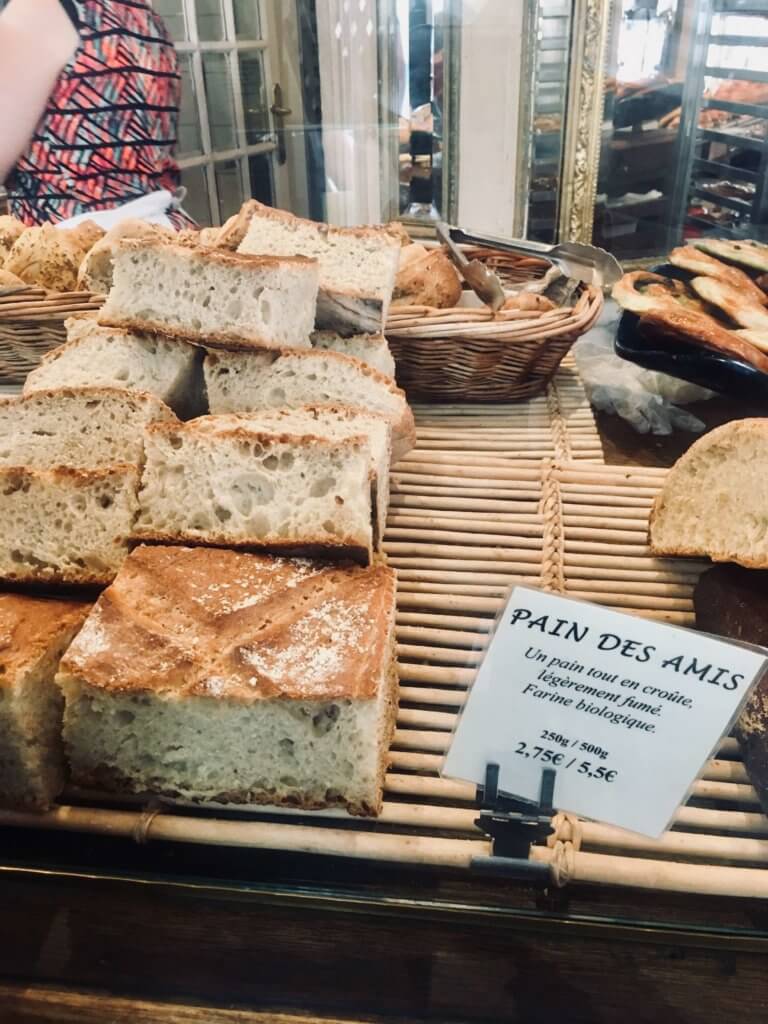 The sacristan (my favorite):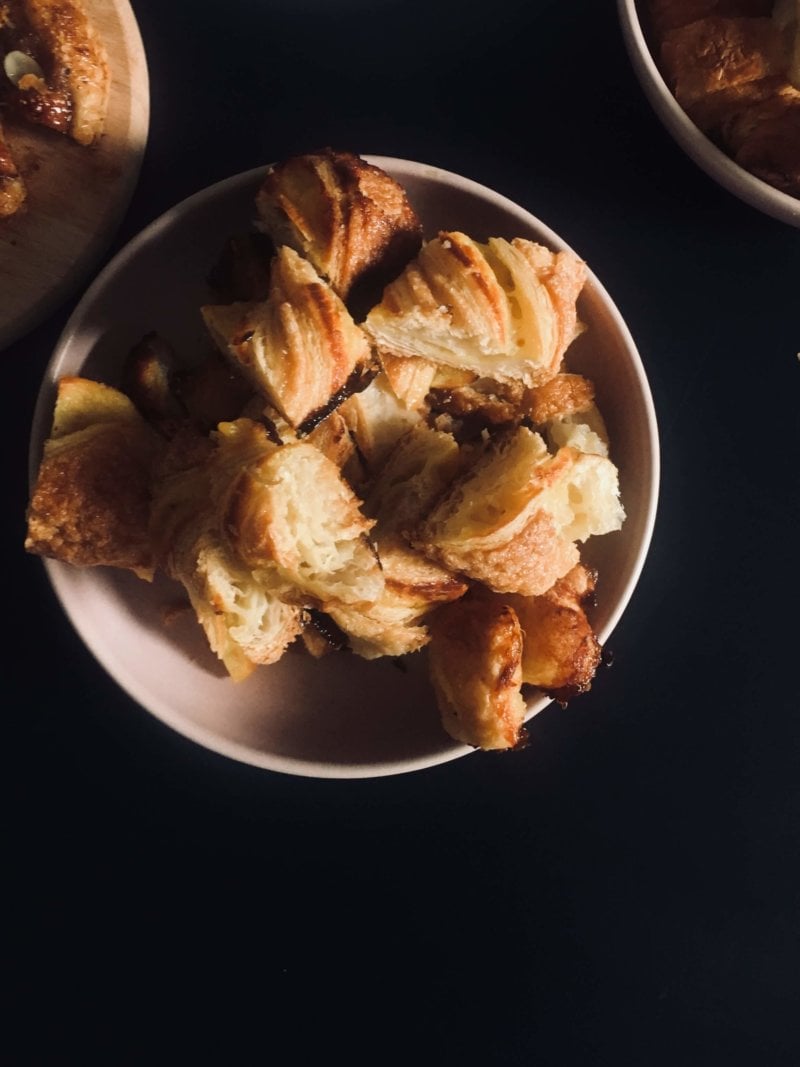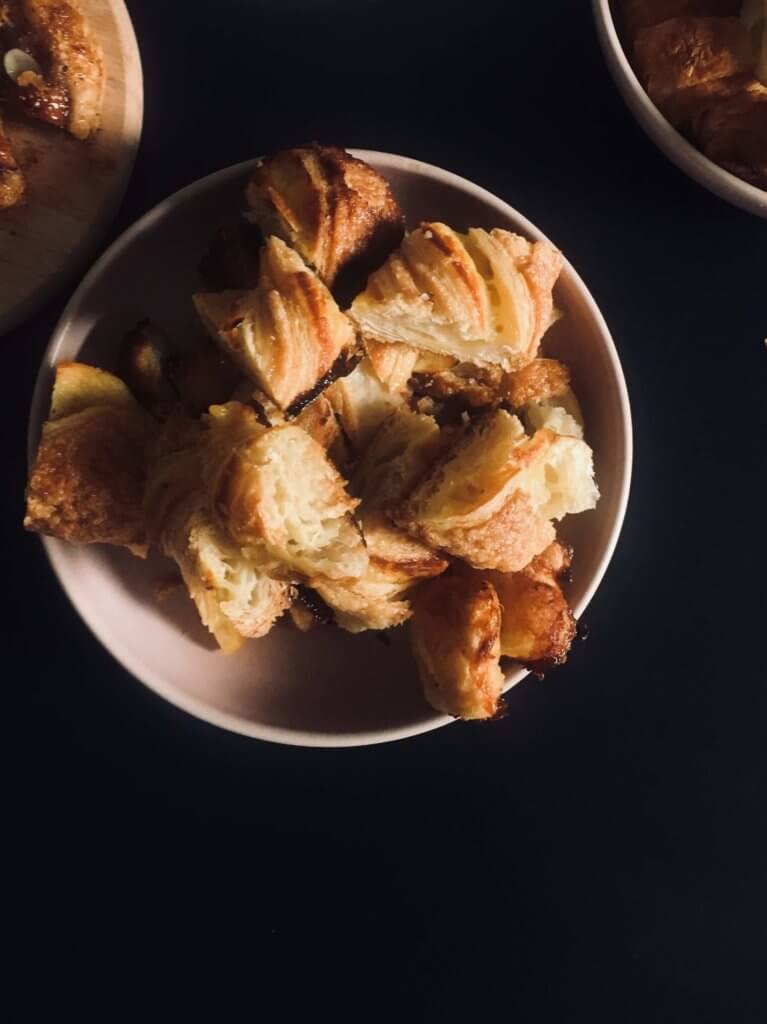 Then I met a friend for lunch at Mokonuts. Like many, I had read about the cookies, which Dorie Greenspan had written about in the New York Times Magazine a week before I left. What I didn't expect was to eat maybe the best meal of the entire trip in those first few hours of my arrival. The meal started with labneh, olive oil, za'atar, radishes, and homemade mini pita breads, baked by Moko Hirayama, the wife half of the ownership team. Moko does all the baking, from the cookies and tarts to the pita; her husband, Omar Koreitem, does the savories.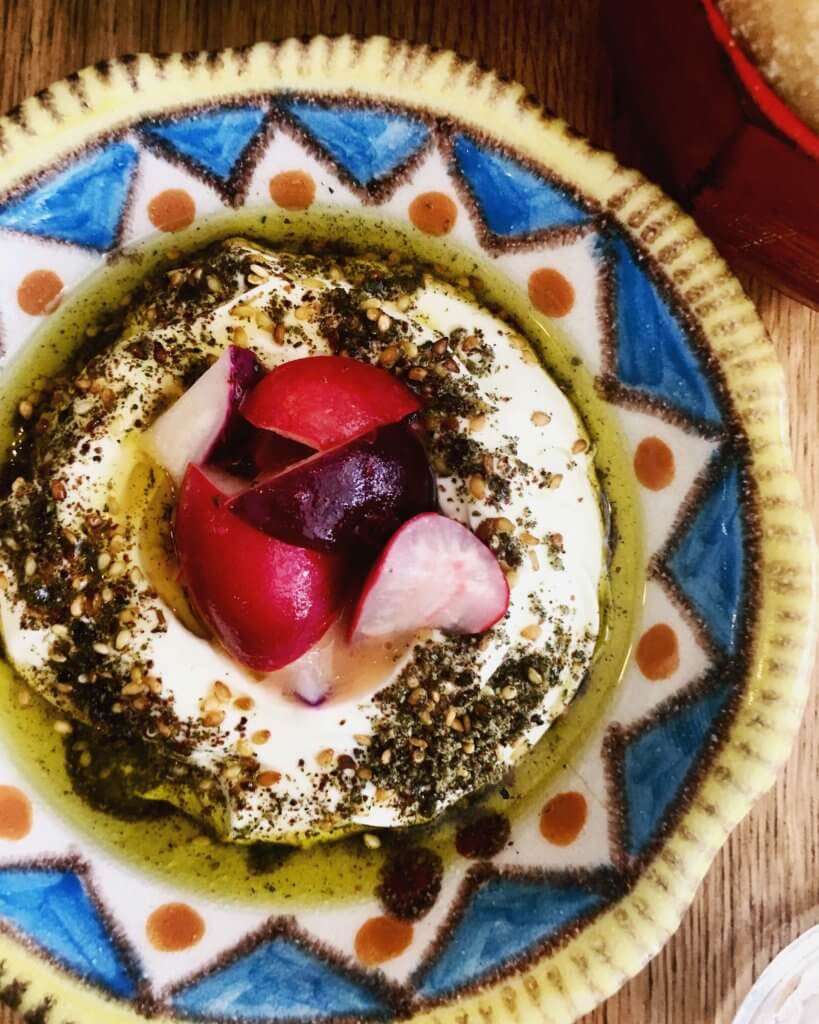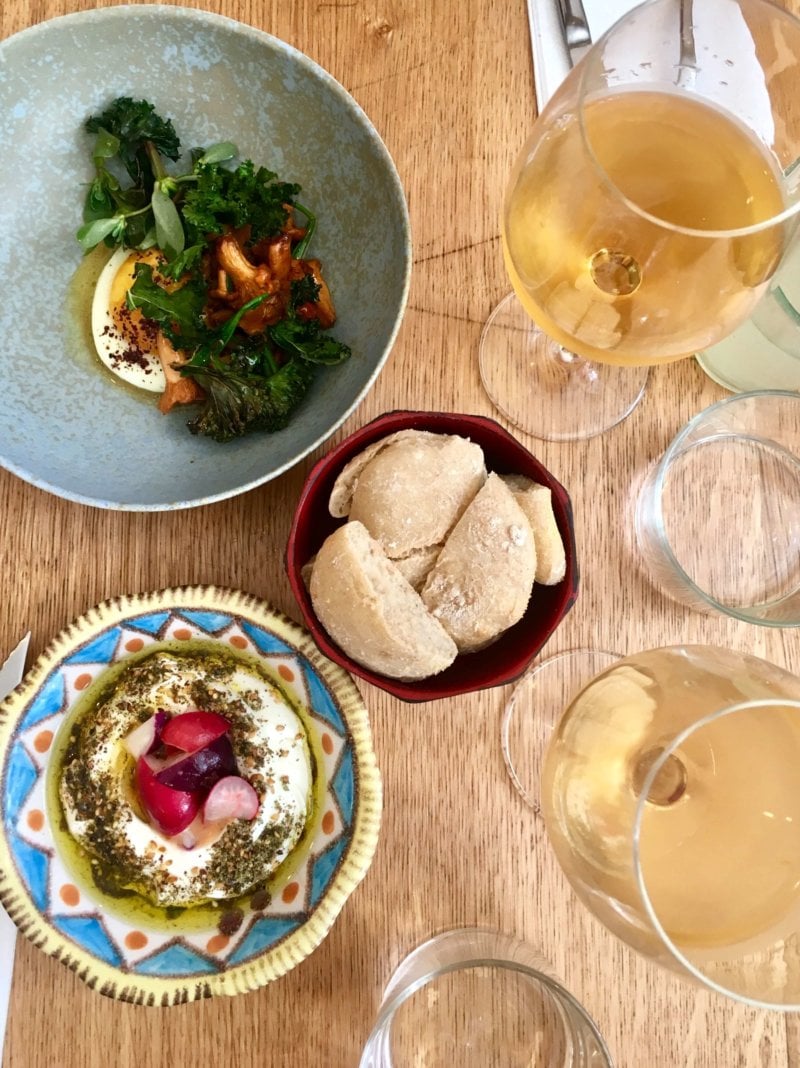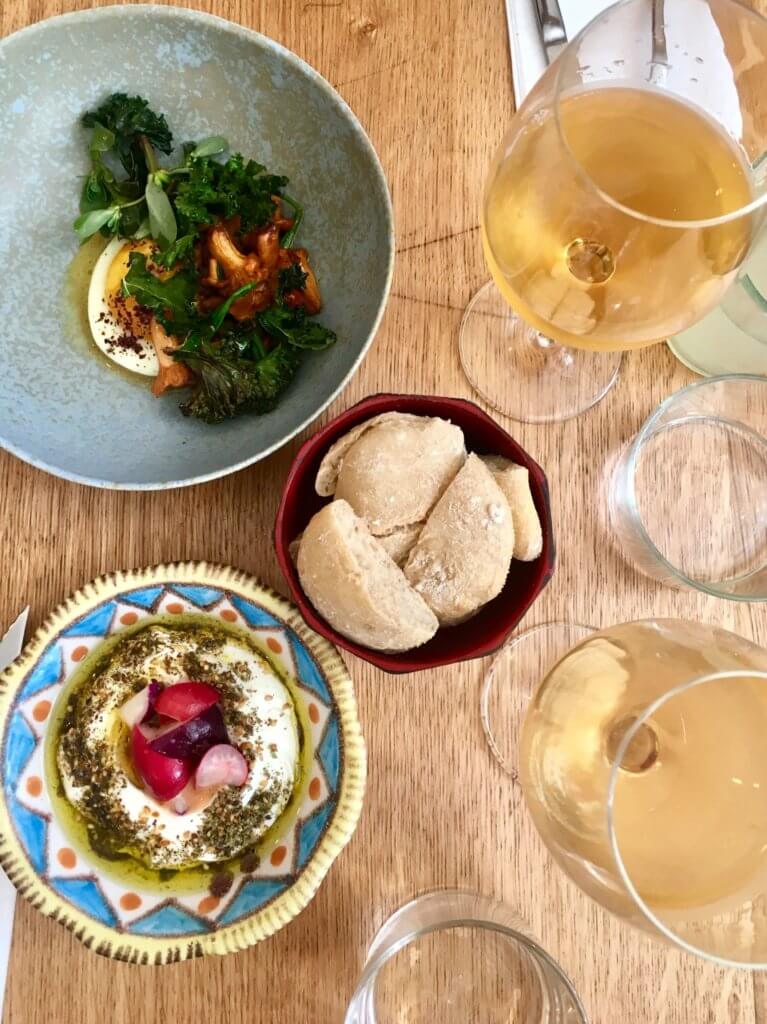 This was so good: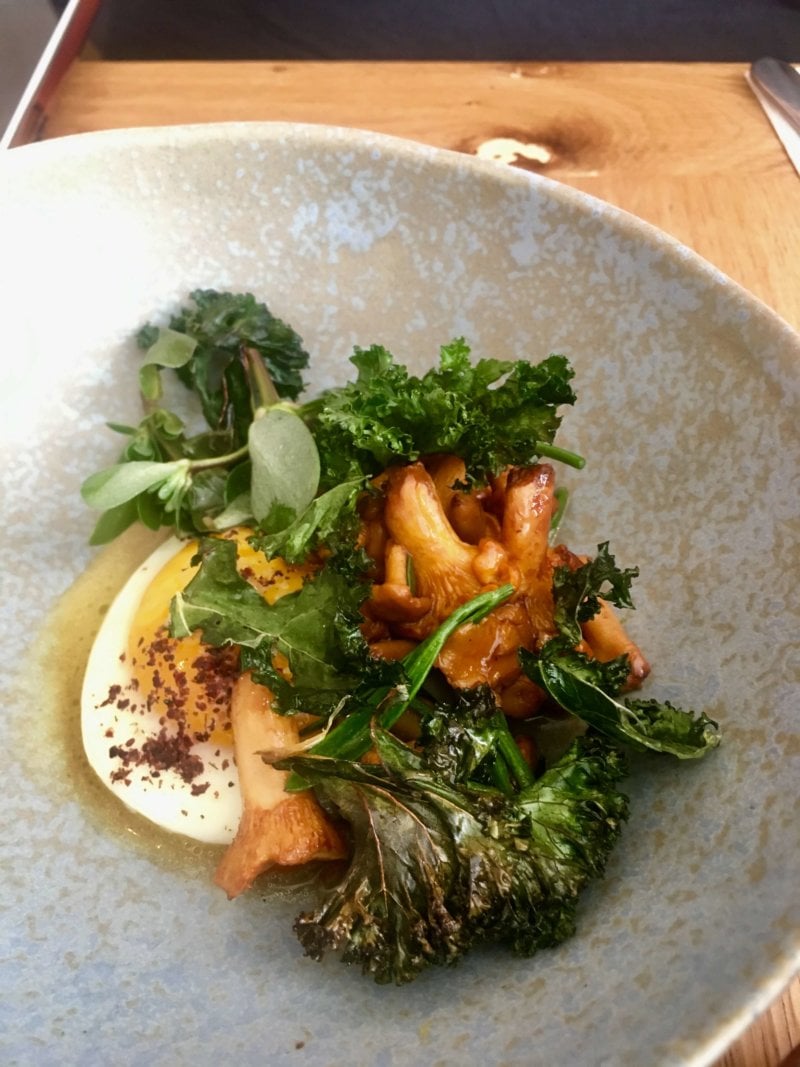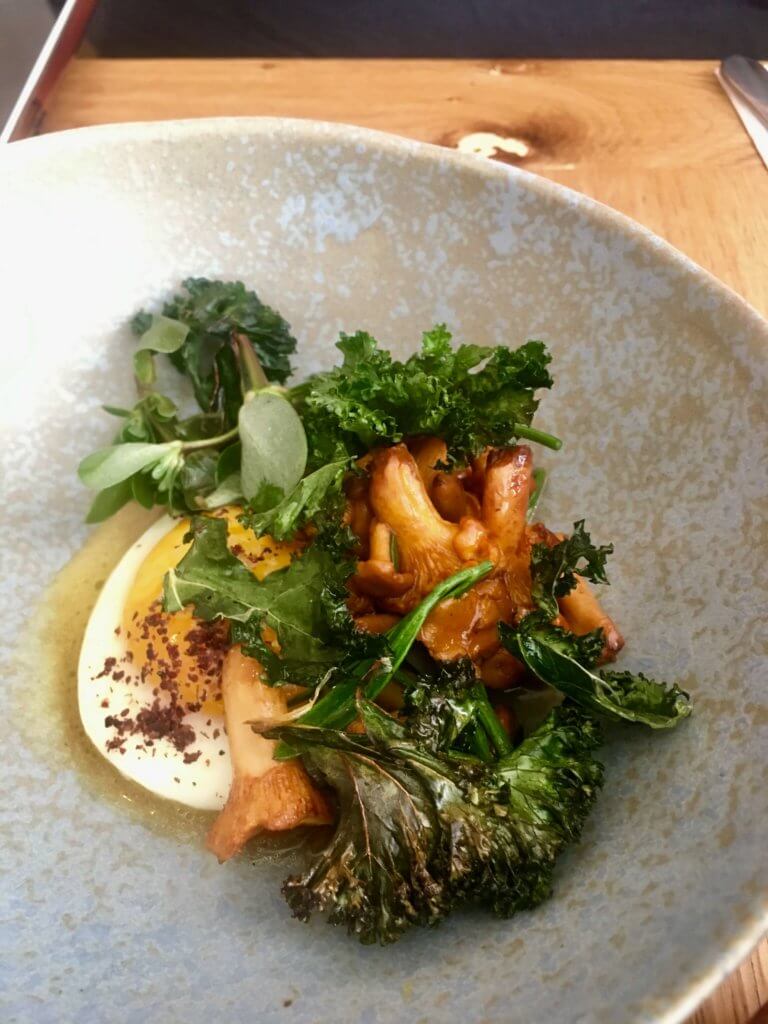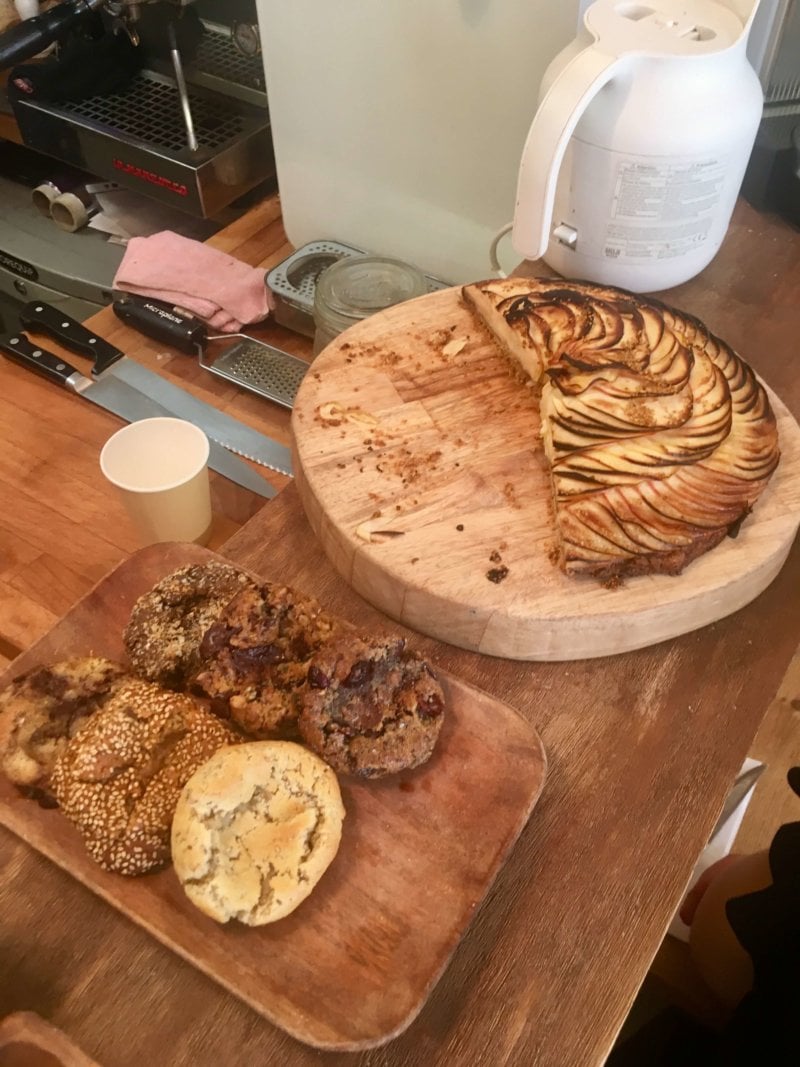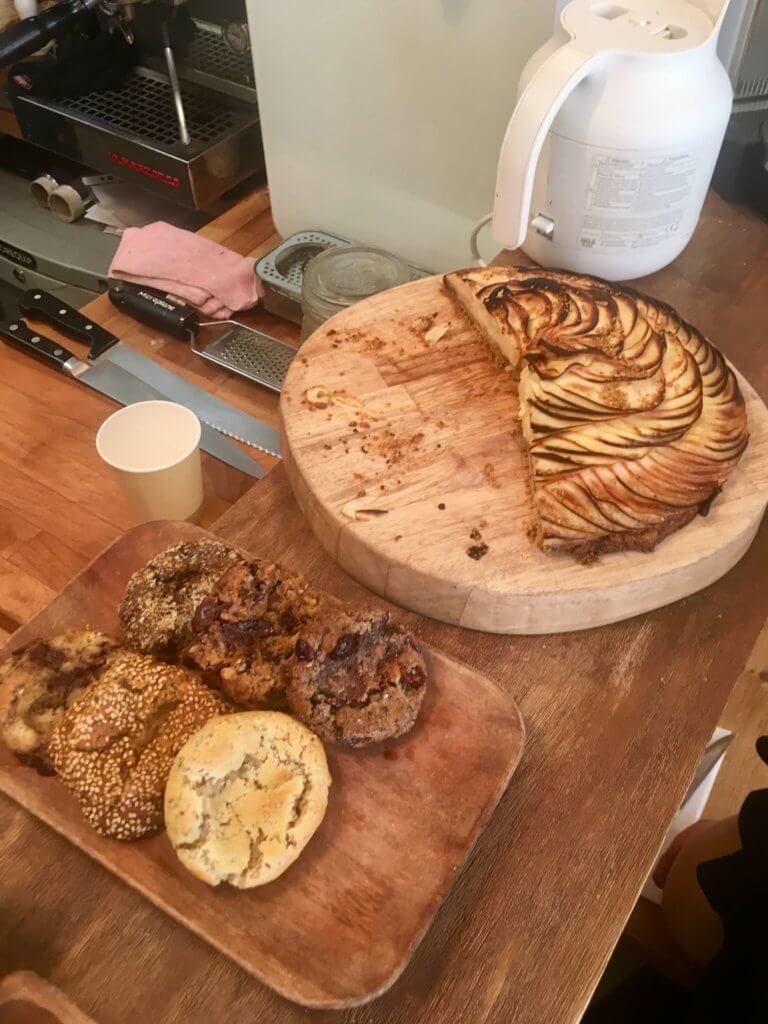 Moko: so adorable and nice.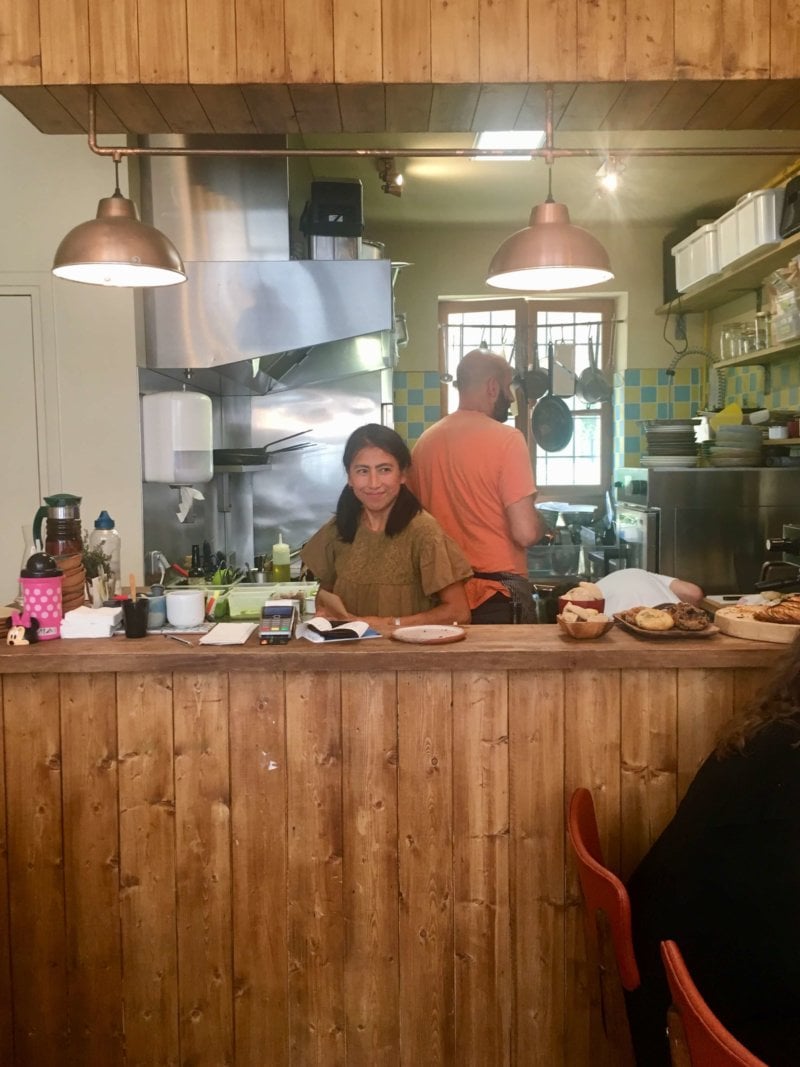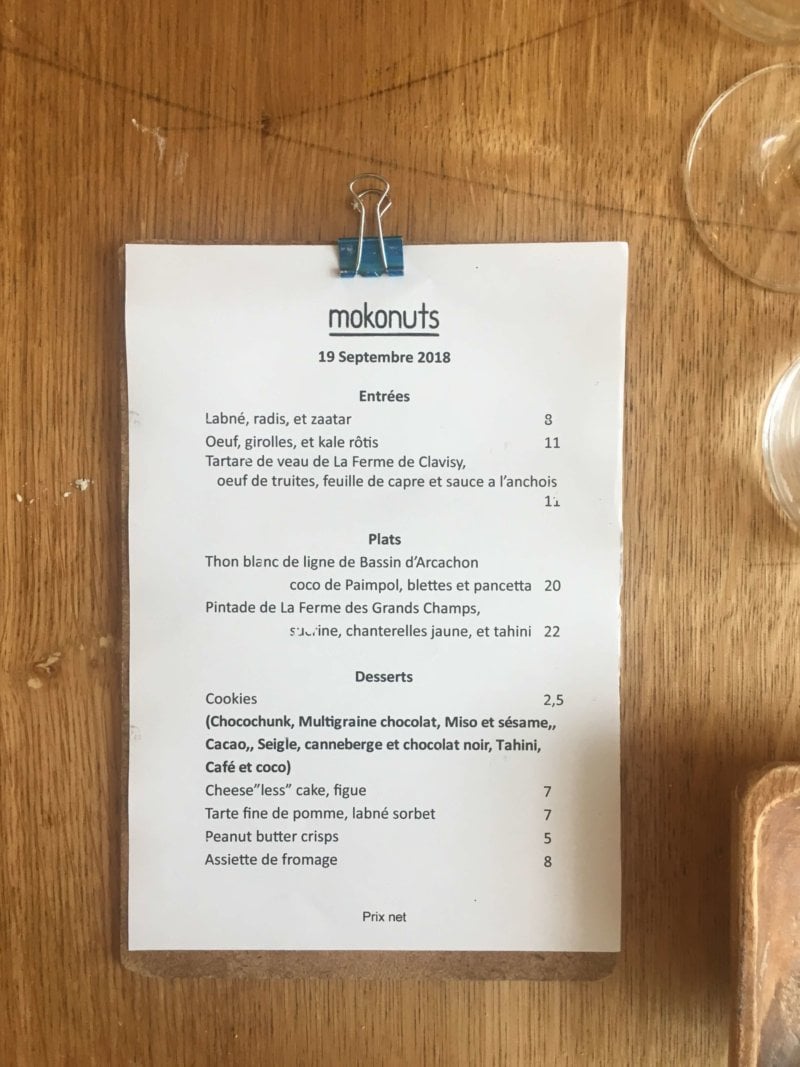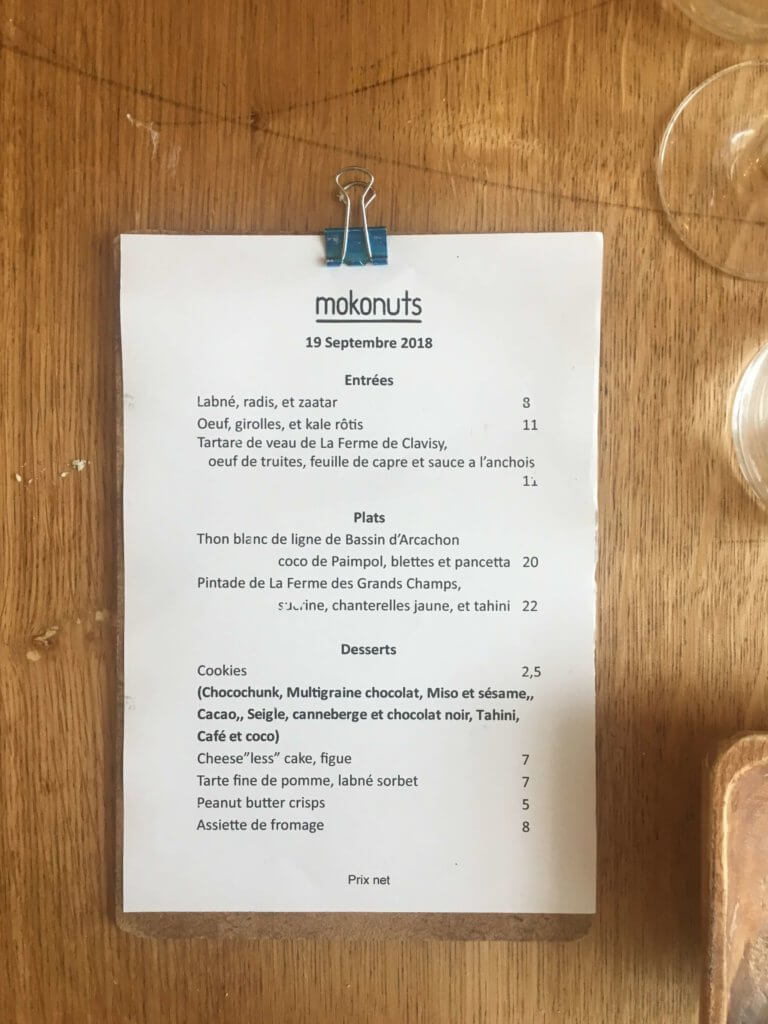 View from my window at Hotel Panache, where I stayed for the four nights of the photography workshop: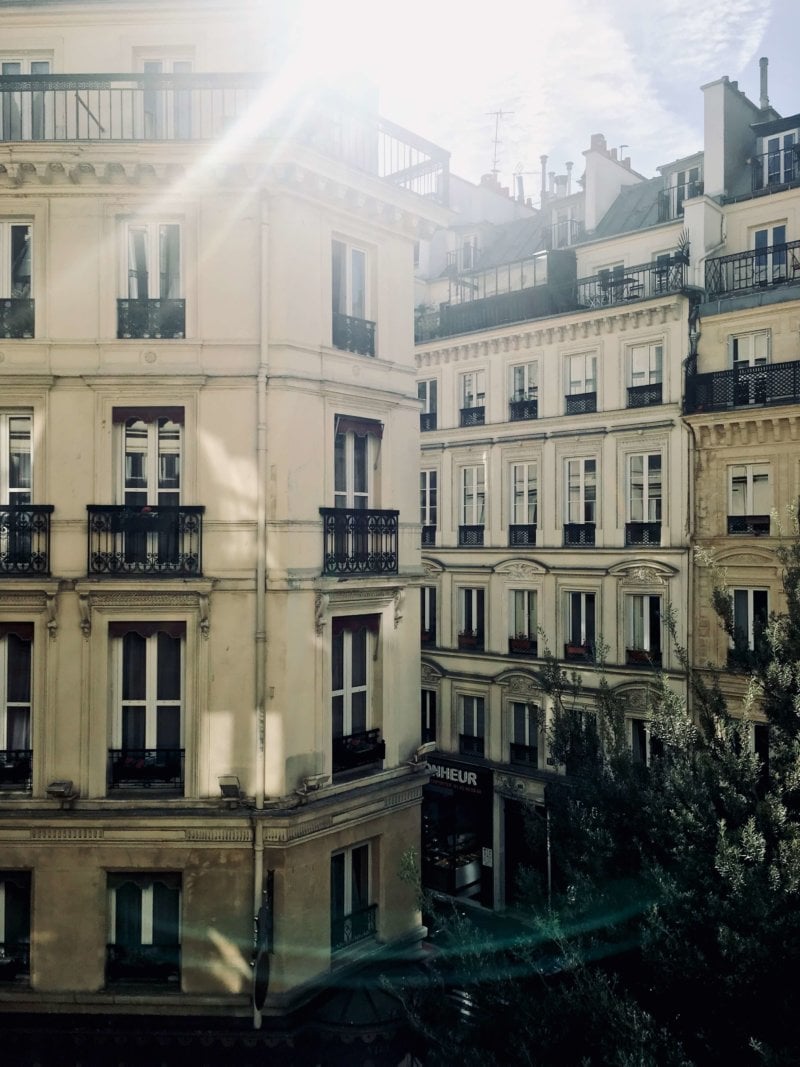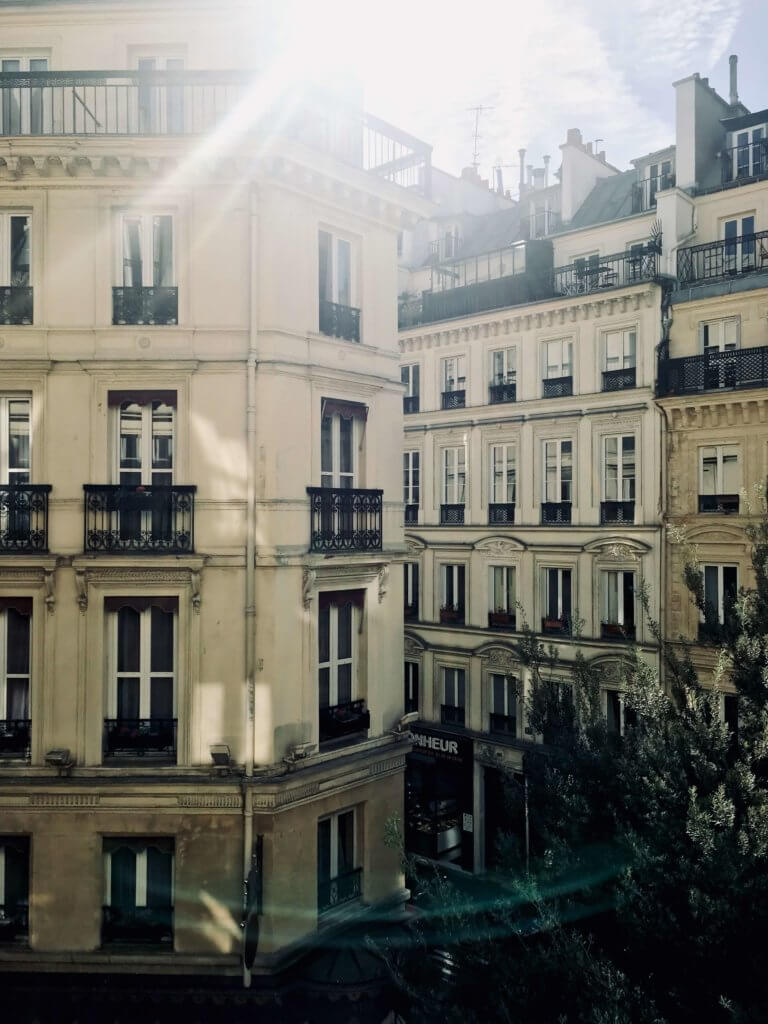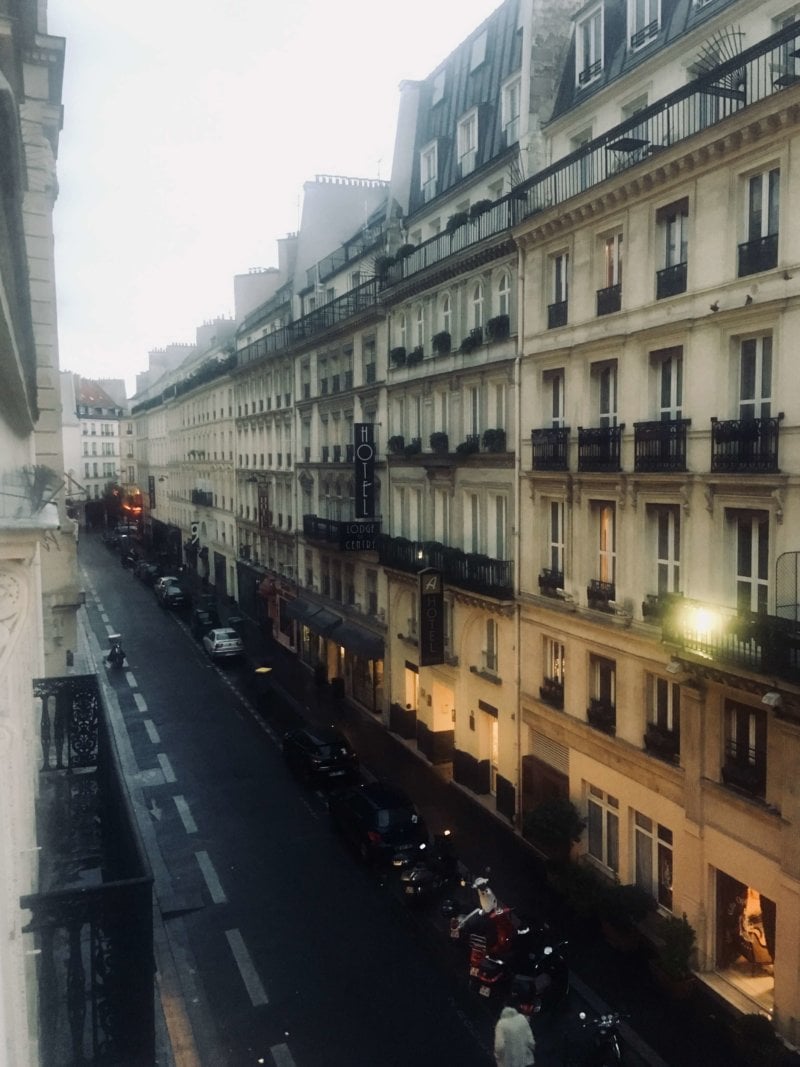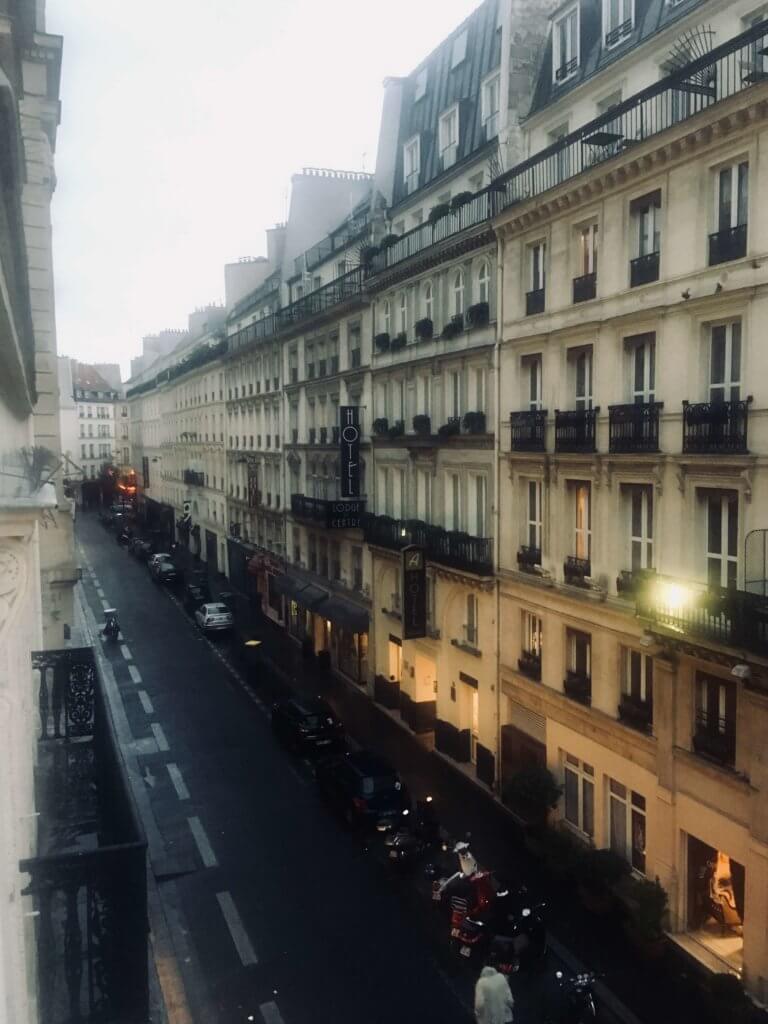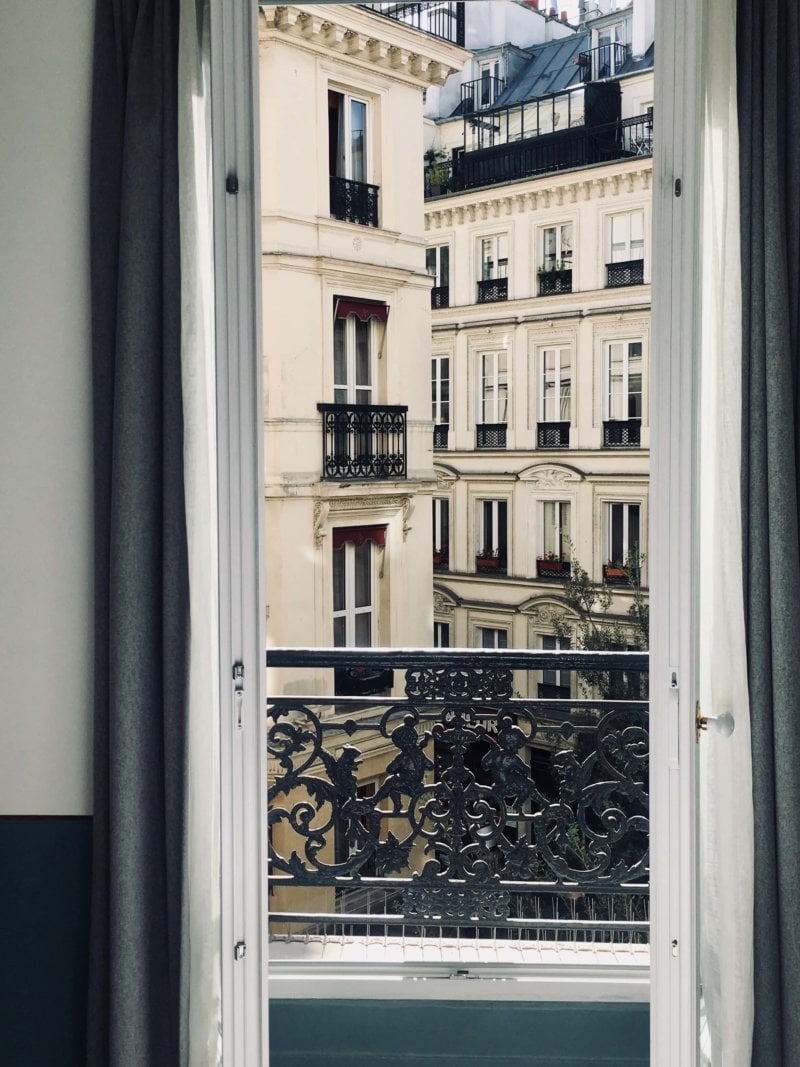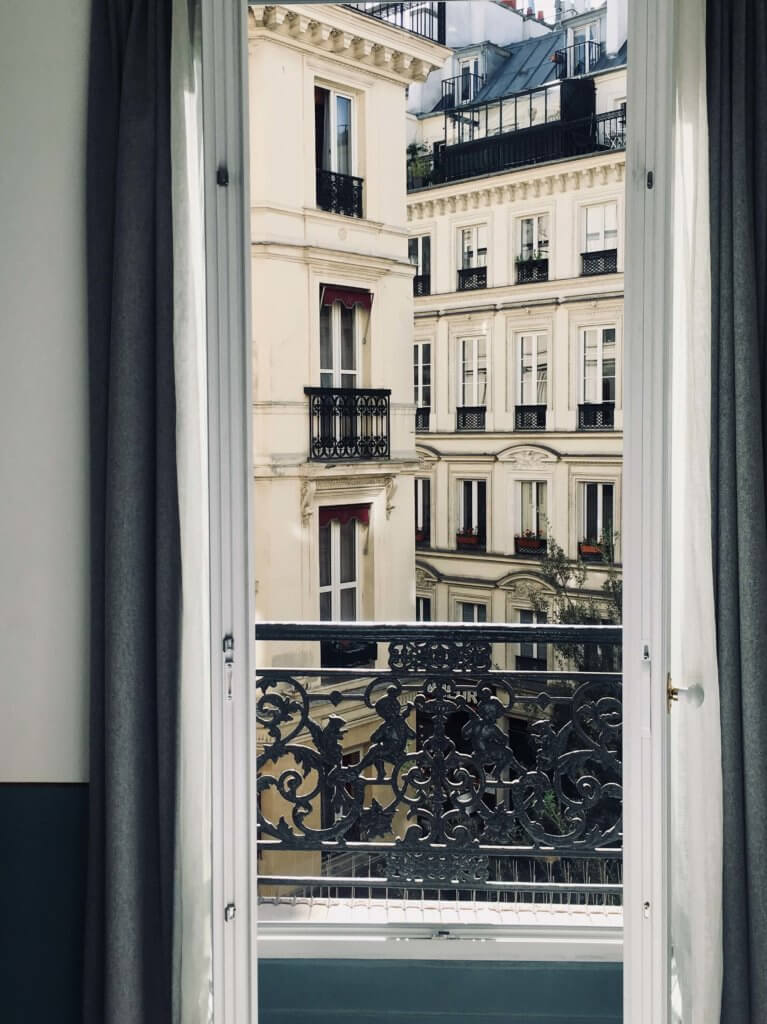 On three nights, I met my amazing cousin and husband, Betsy and Alon, and several of their friends out for dinner. One night we ate at Sauvage, which was both delicious and fun: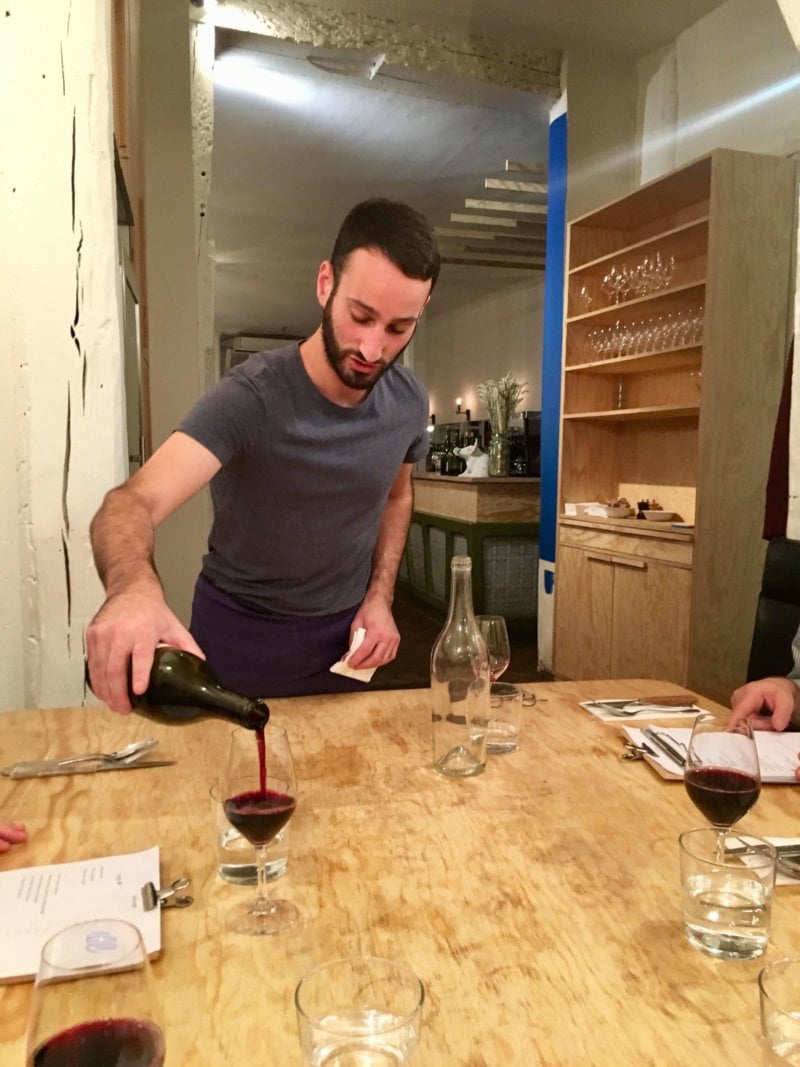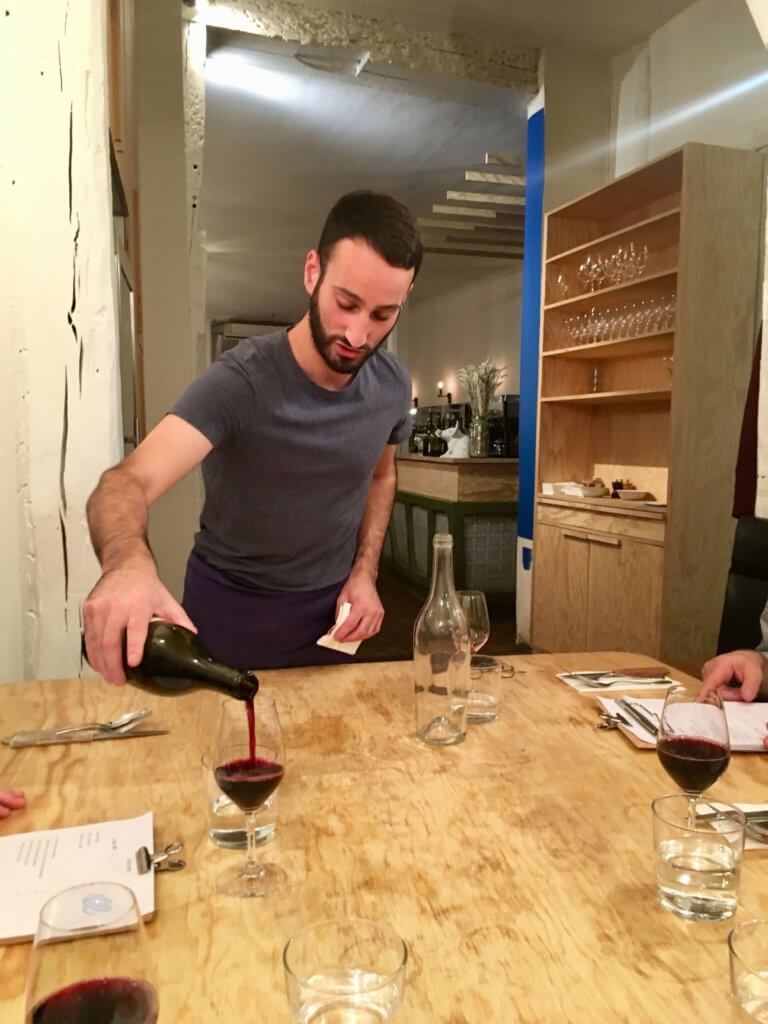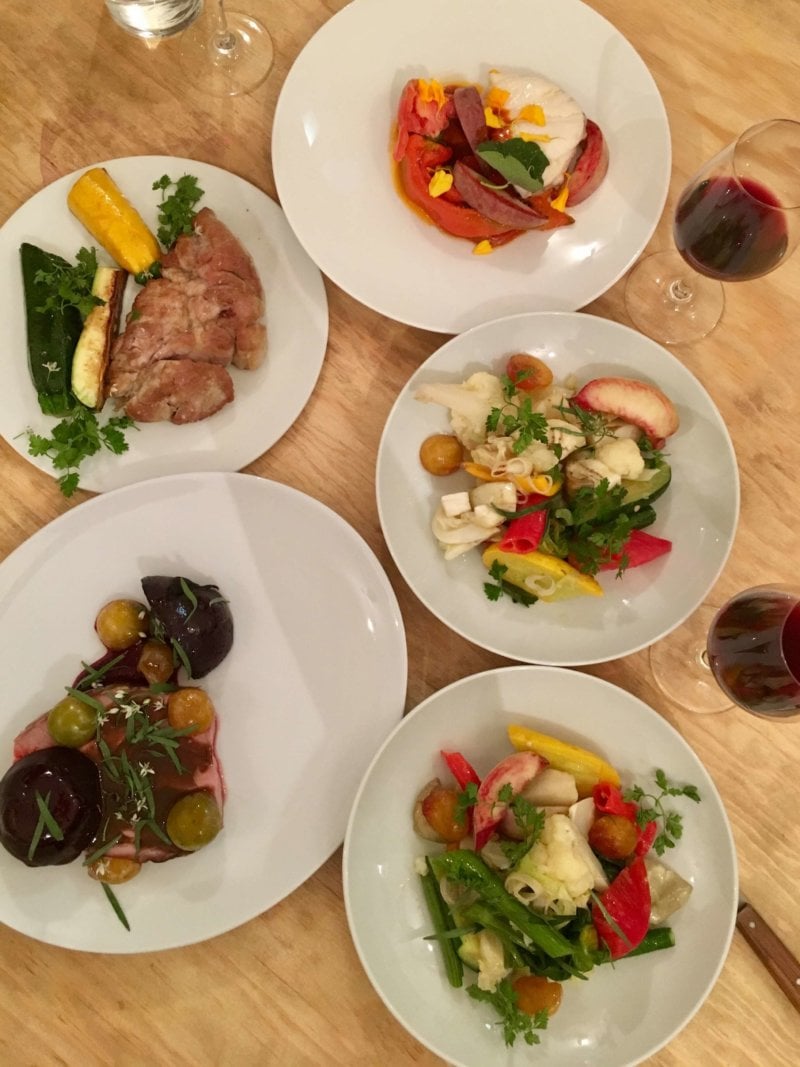 Ble Sucre, where I found the pain au chocolate of my dreams: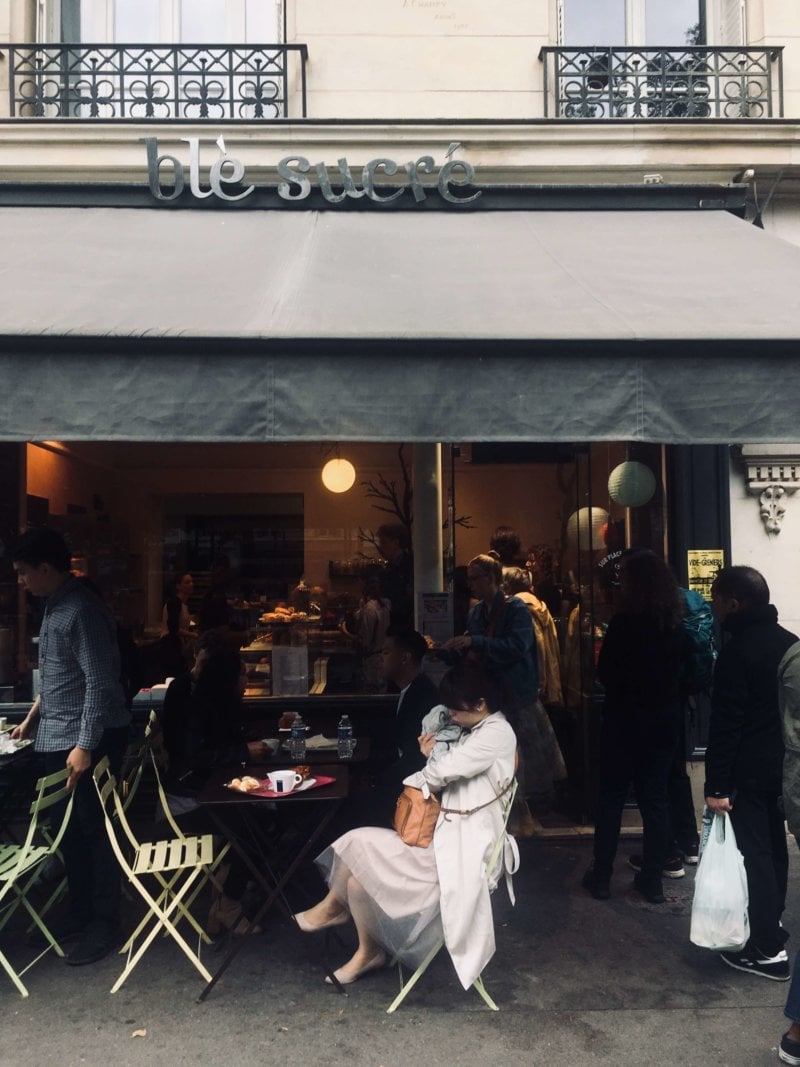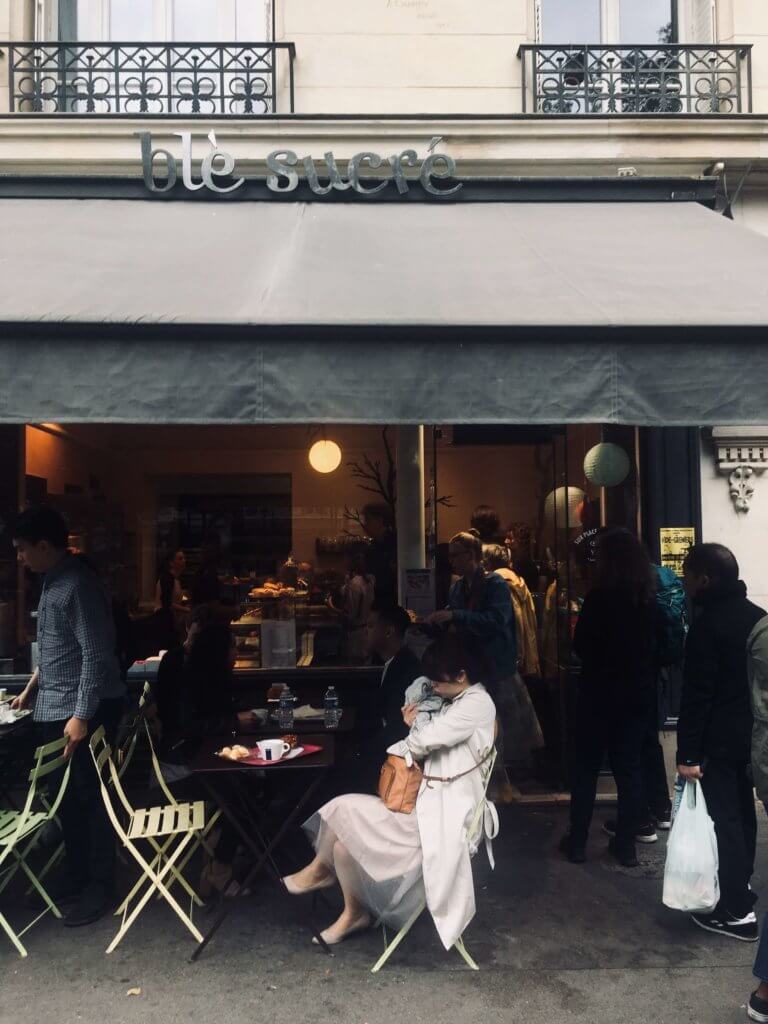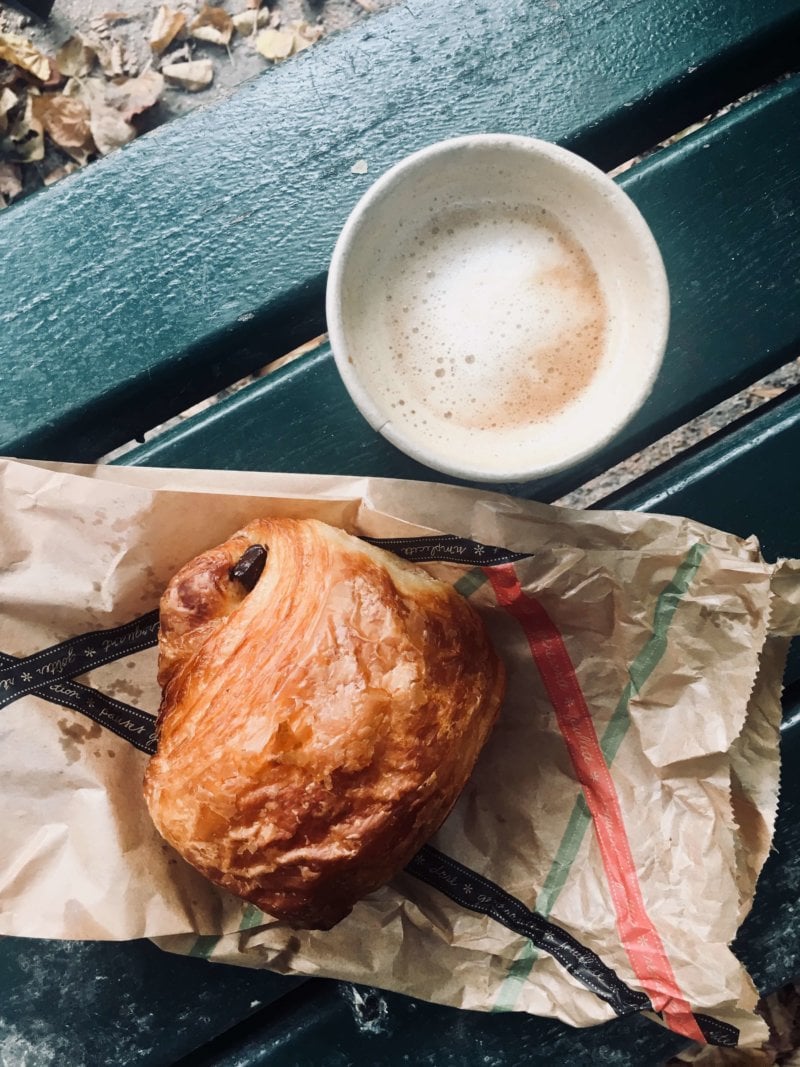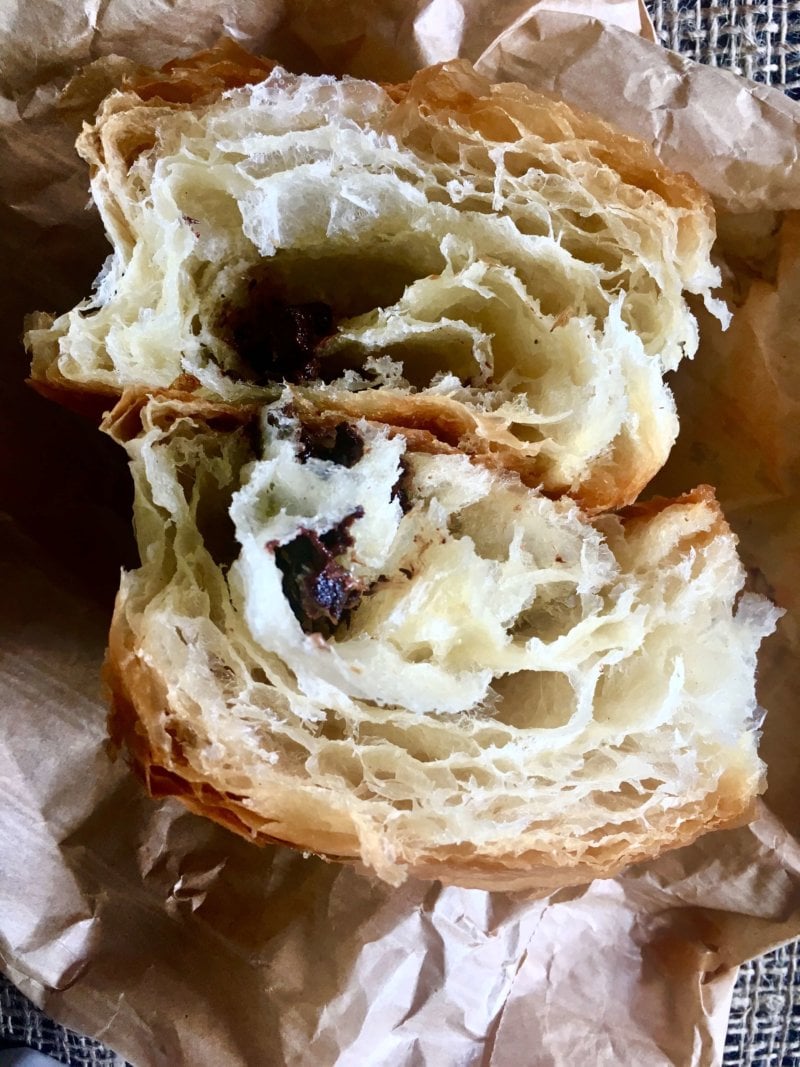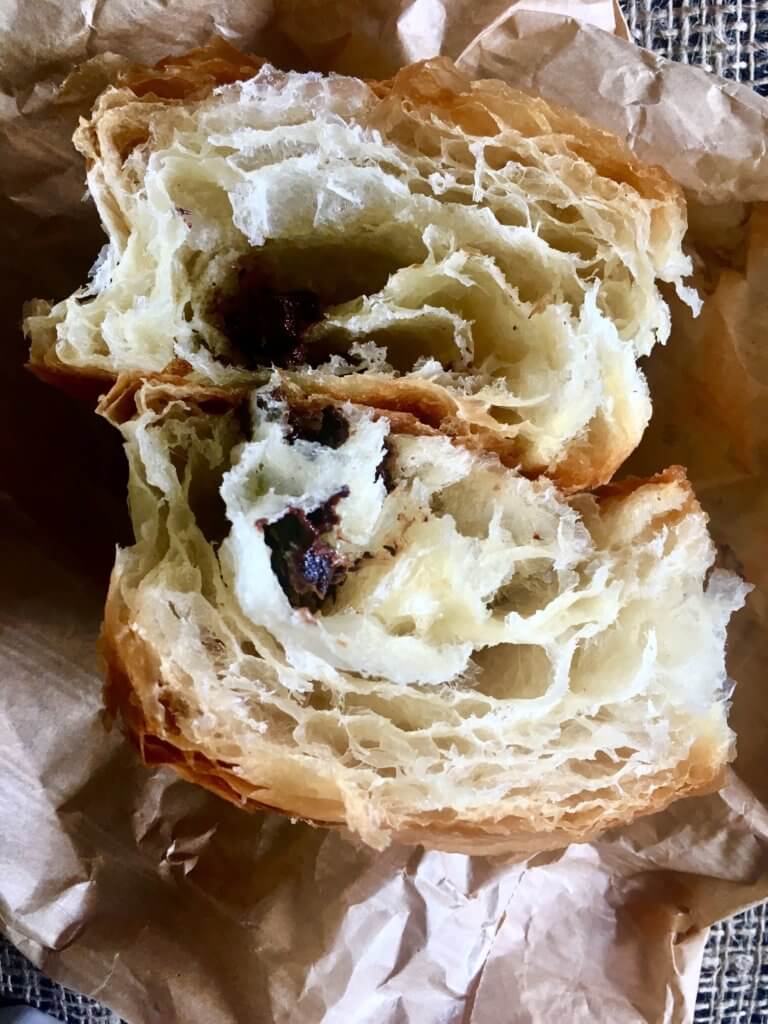 Around the corner from Ble Sucré is the Marche dAligre, a really fun outdoor market.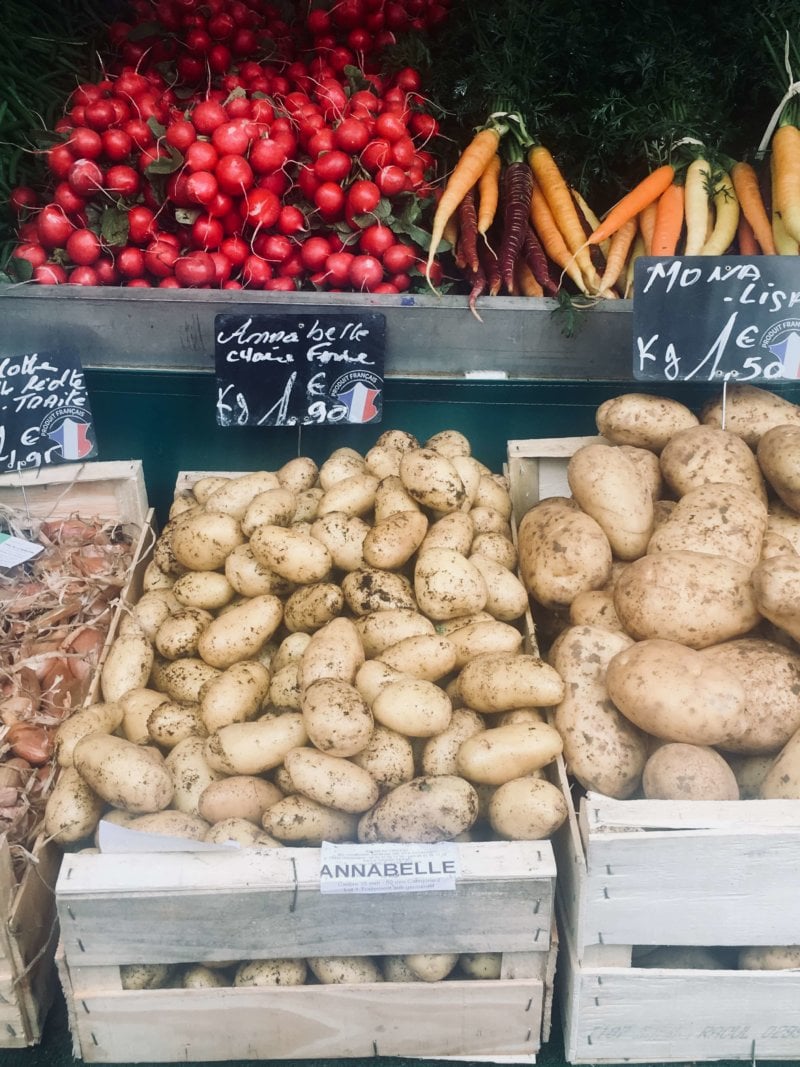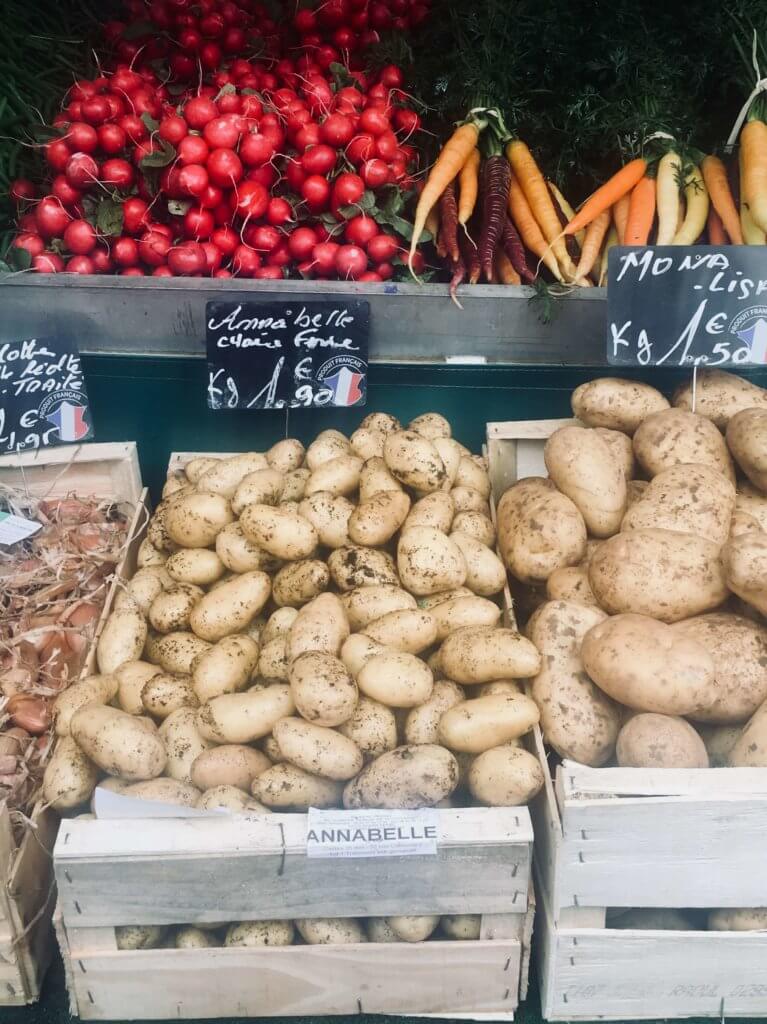 Merci, such a fun spot for housewares, clothes, and food: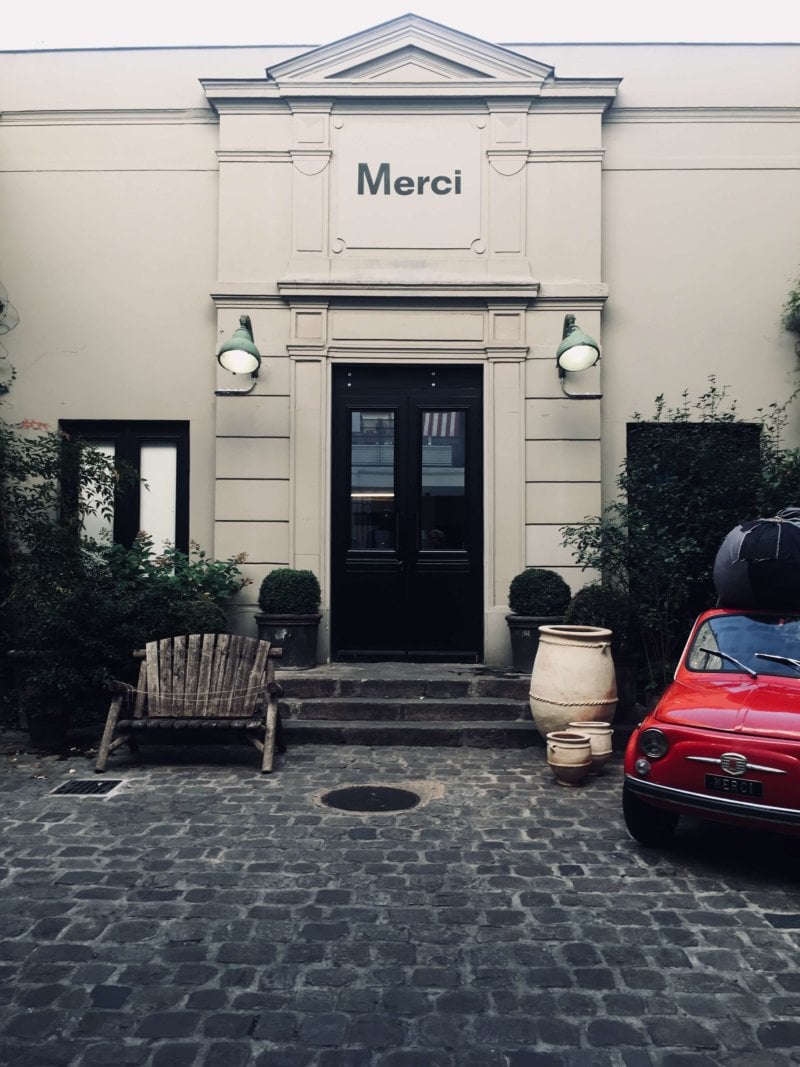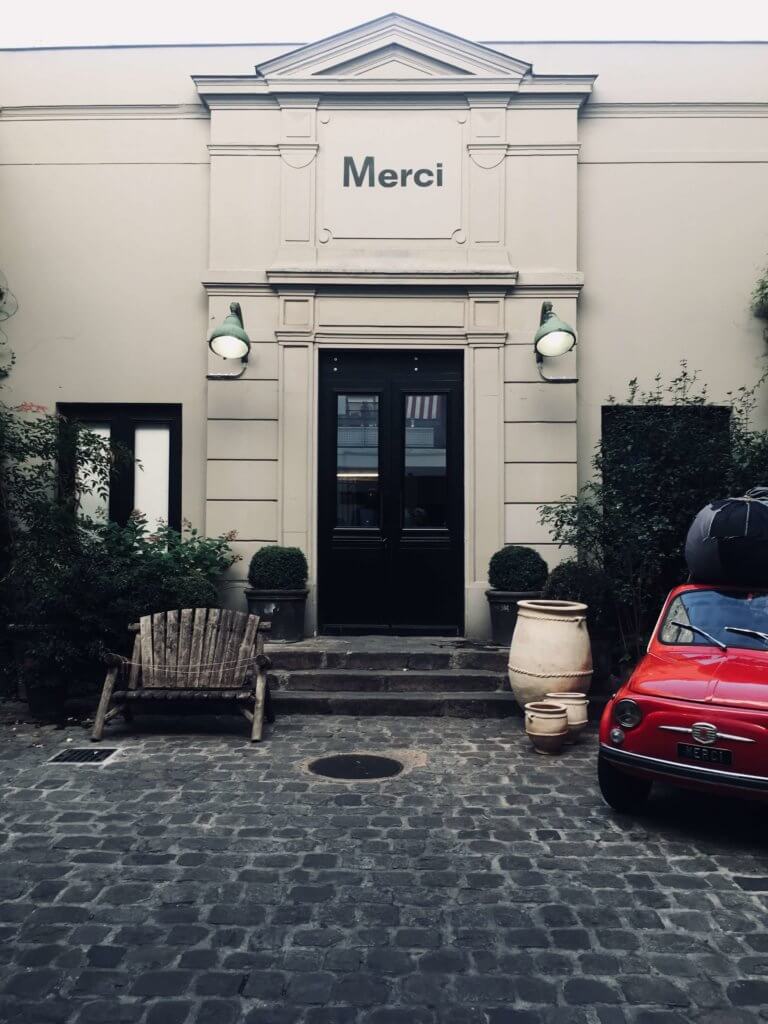 Delicious salads: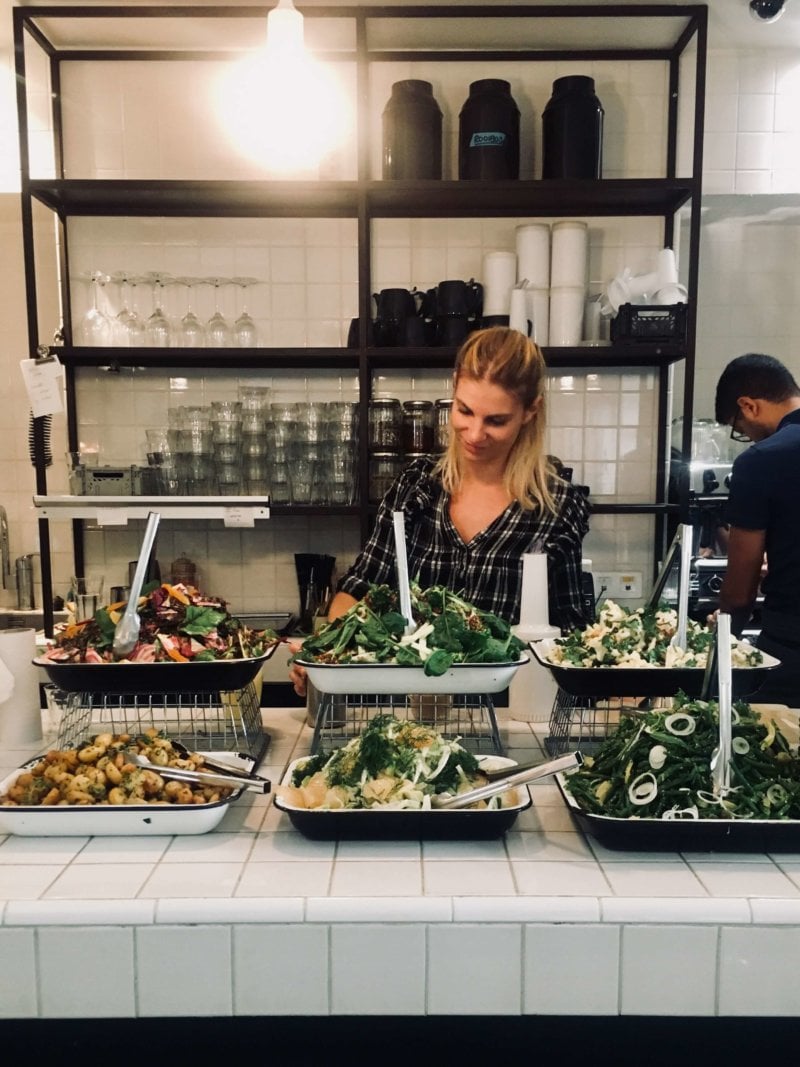 Loved the lentils in particular: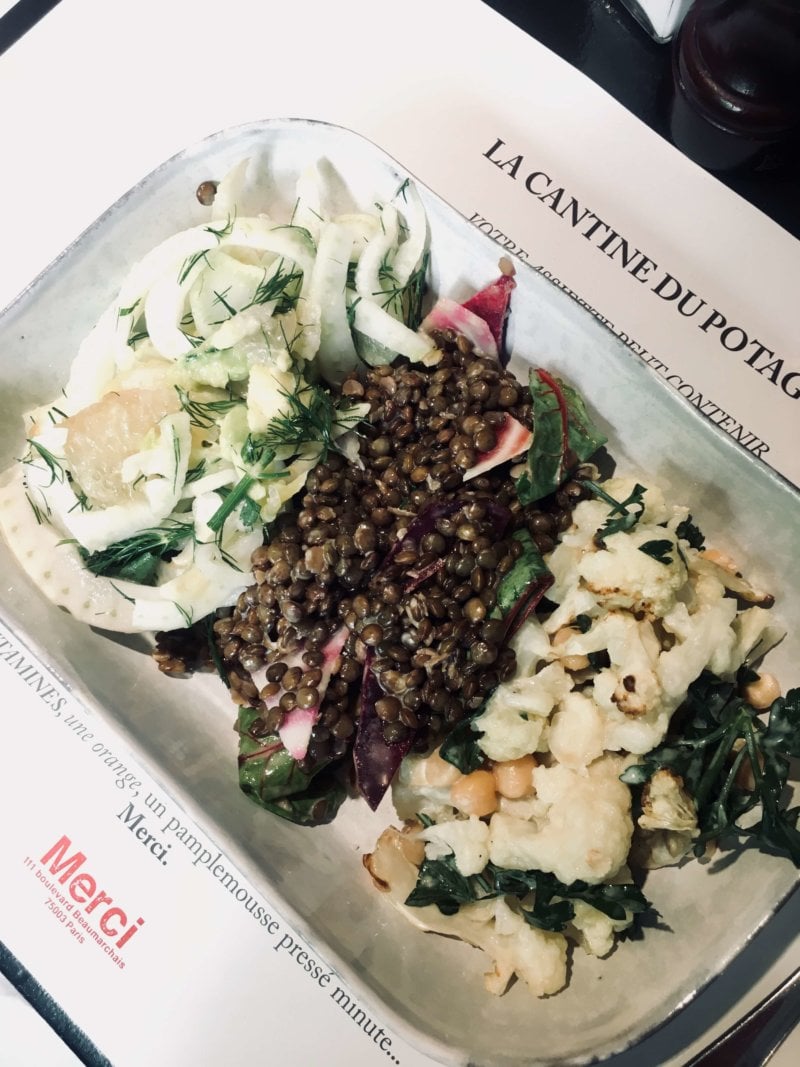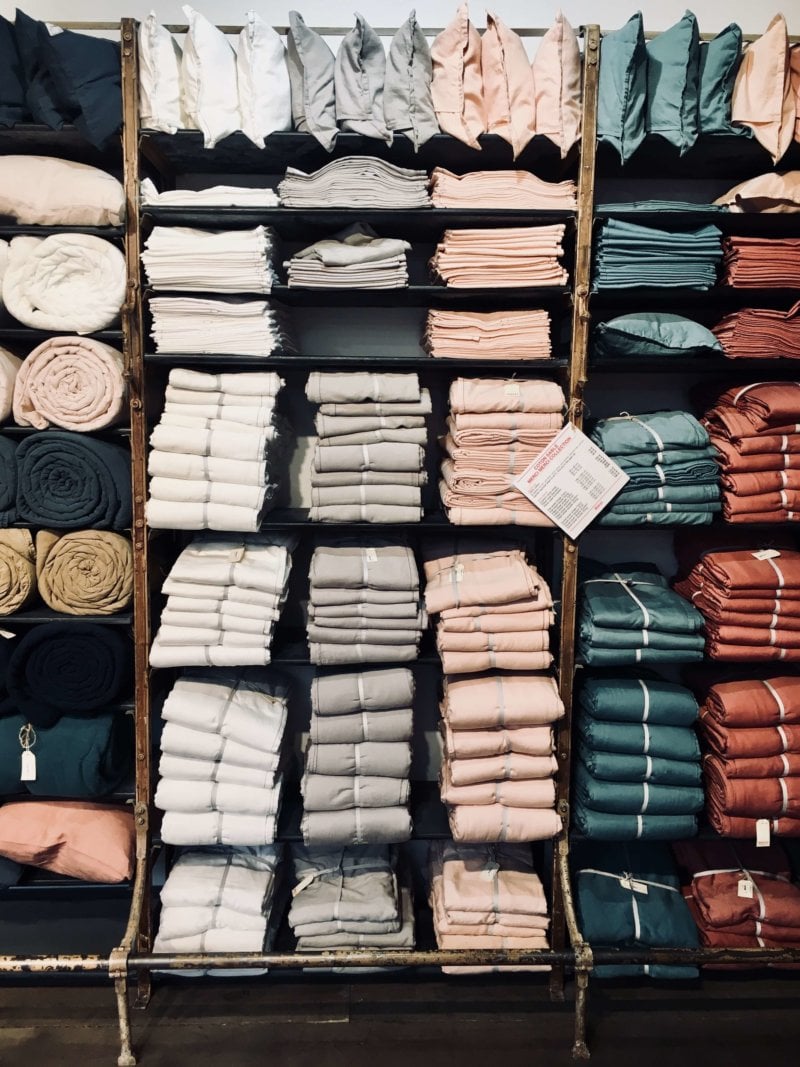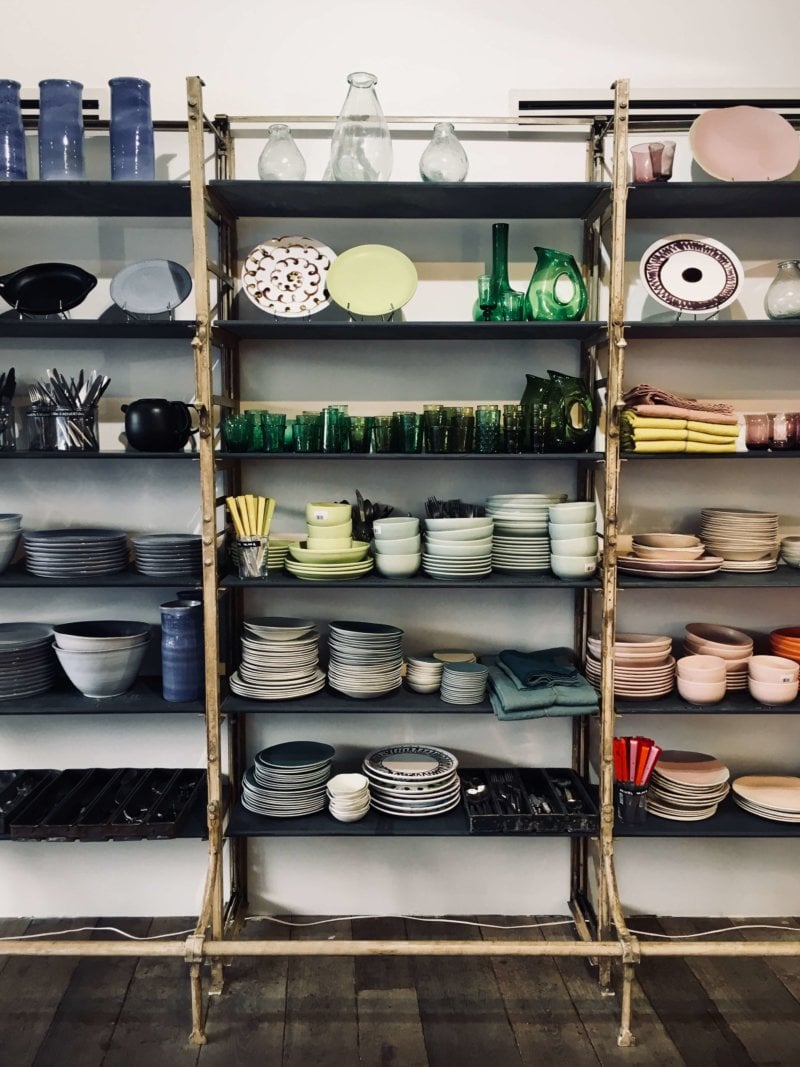 La Tréserorie, another fun spot for housewares: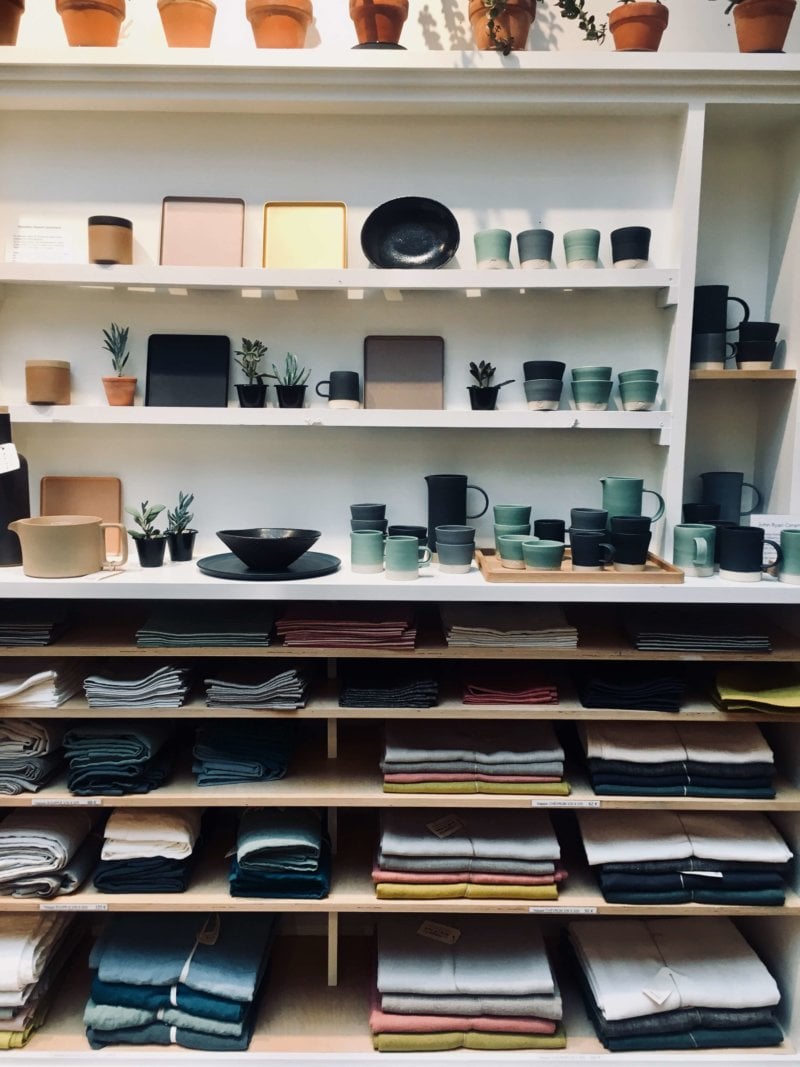 E.Dehillerin, iconic kitchen supply shop: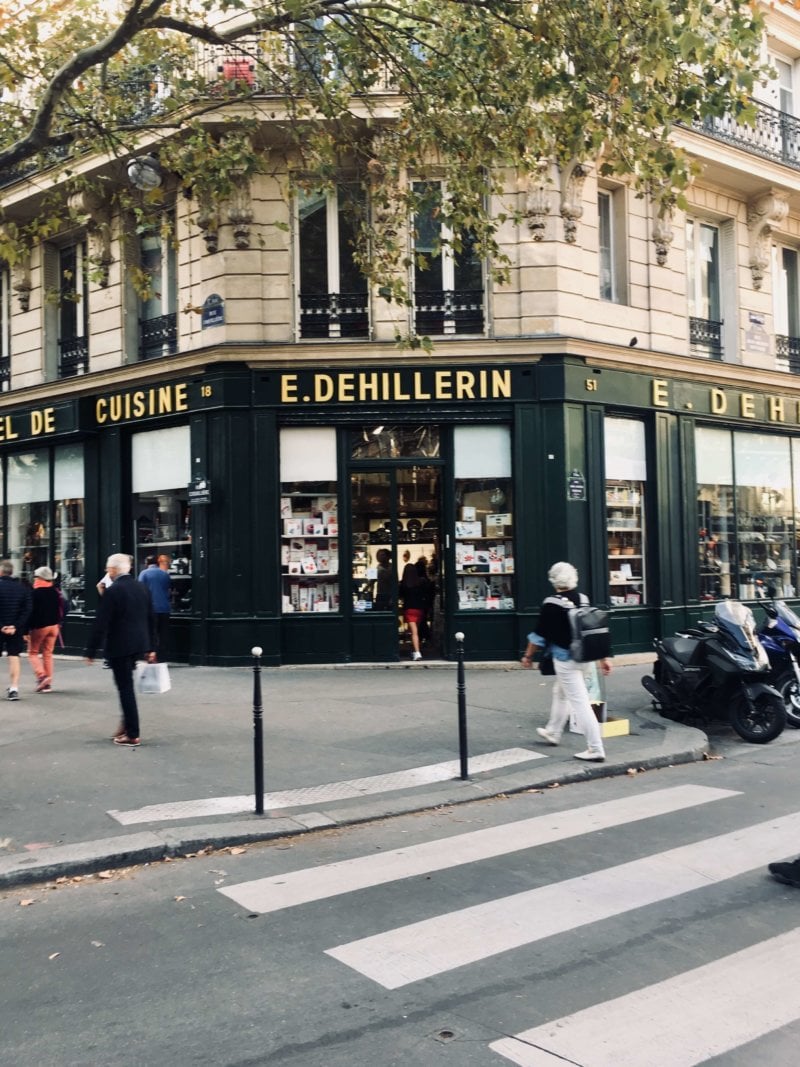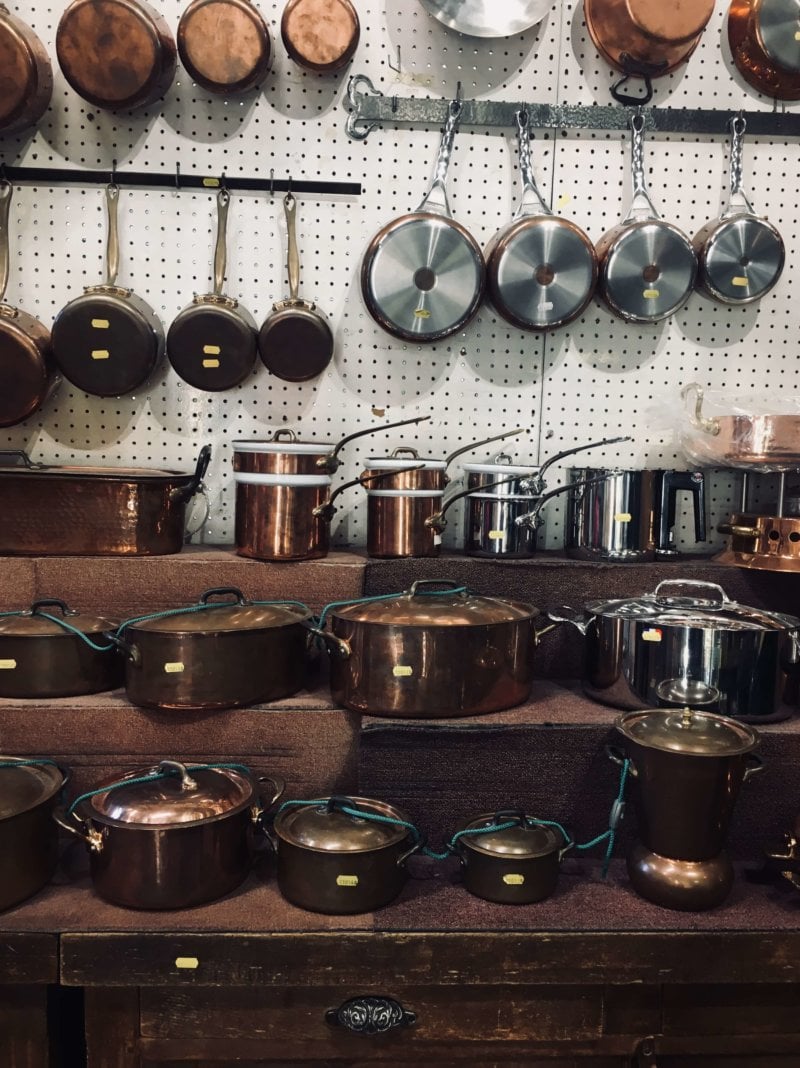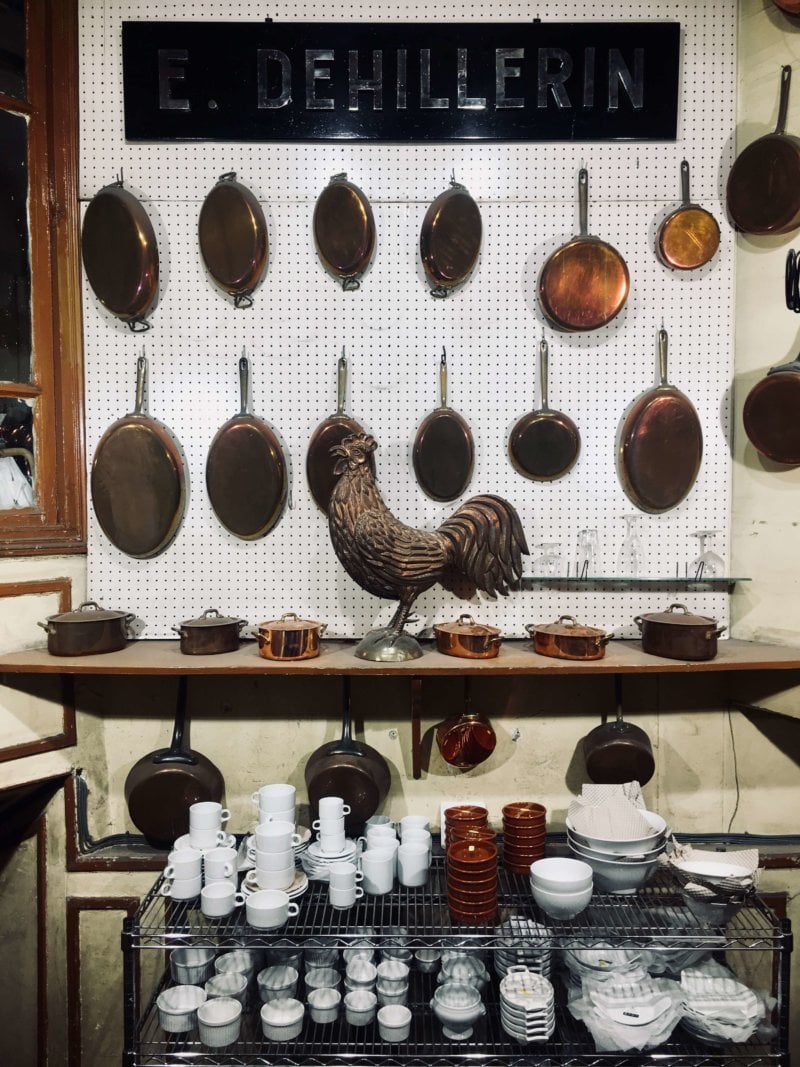 La Droguerie, one of two highly recommended crêperies, the other being
I went with the ham and cheese crêpe. No regrets.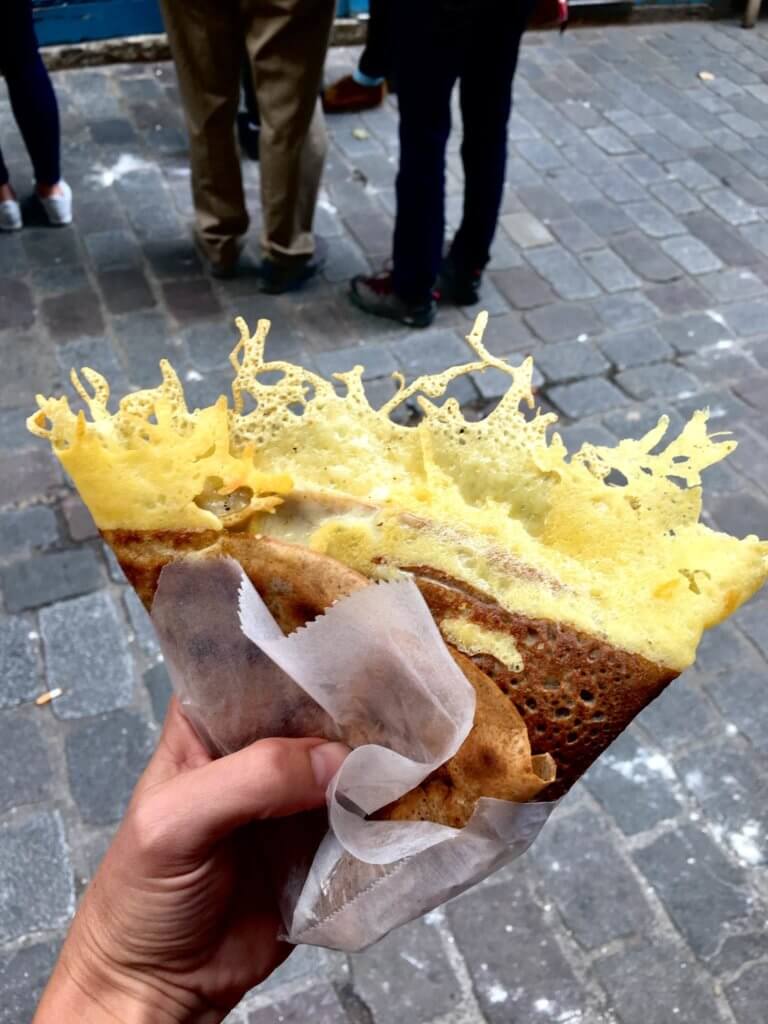 One afternoon I met a friend for tea at Mariage Freres, which was so much fun, not only for the tea, which was delicious, but also because of the celebrity sighting: Jared Leto, who was having tea just a table (or two) away from ours.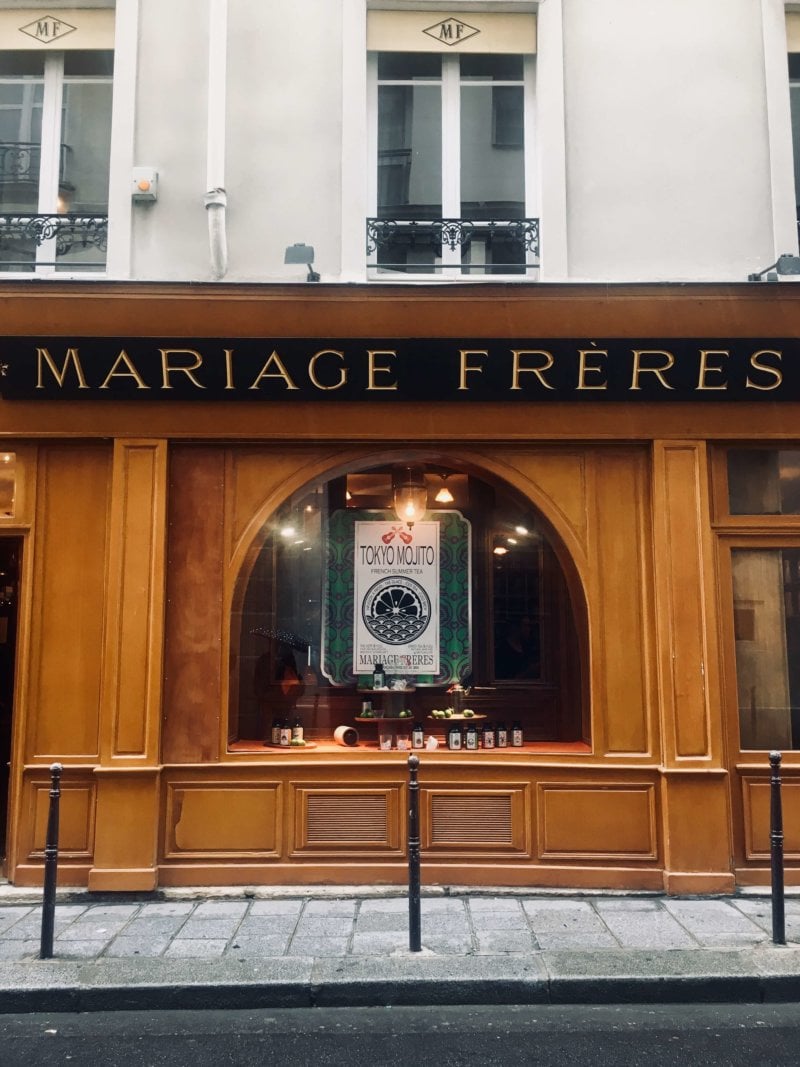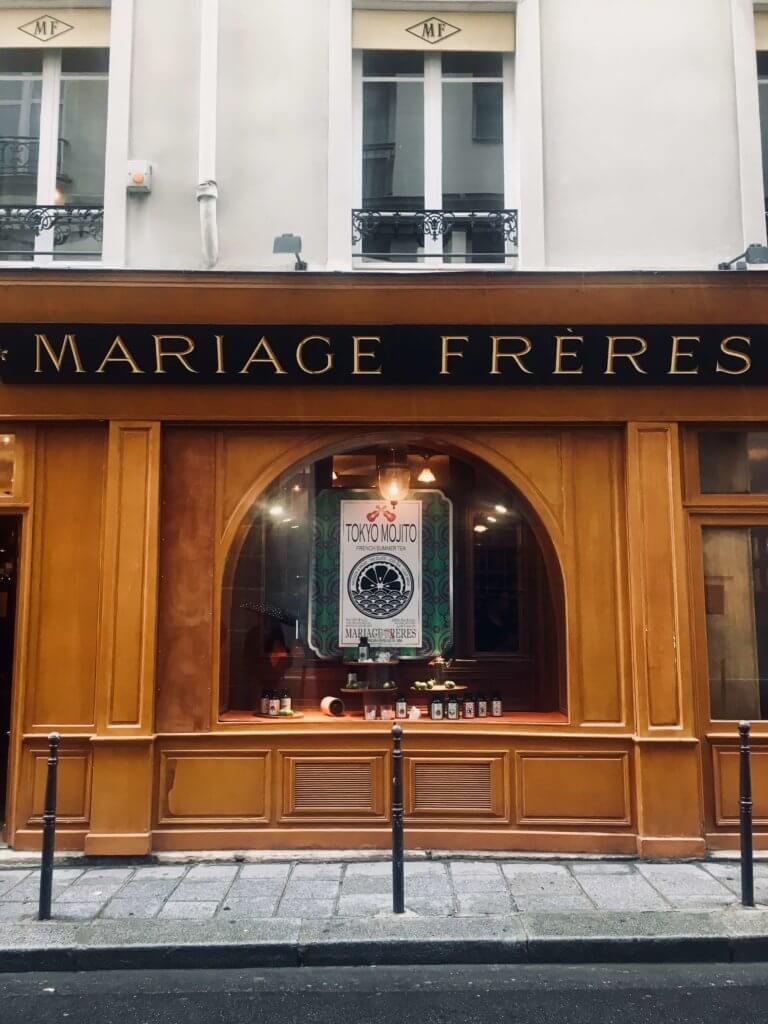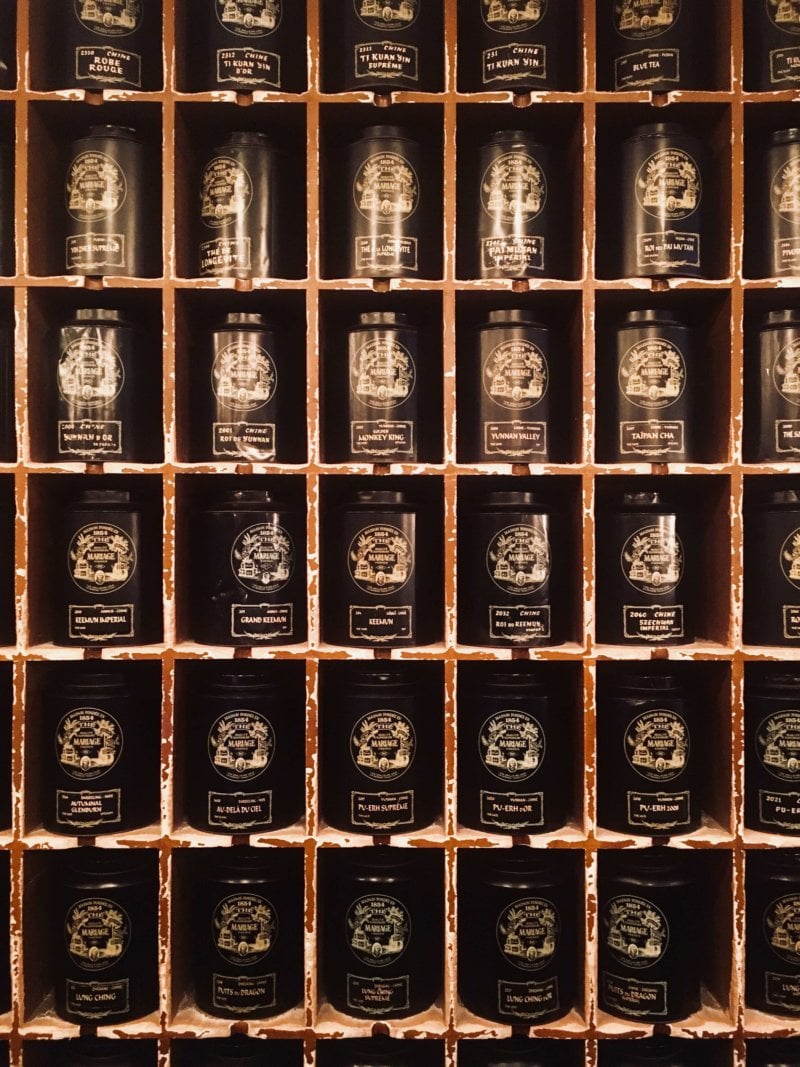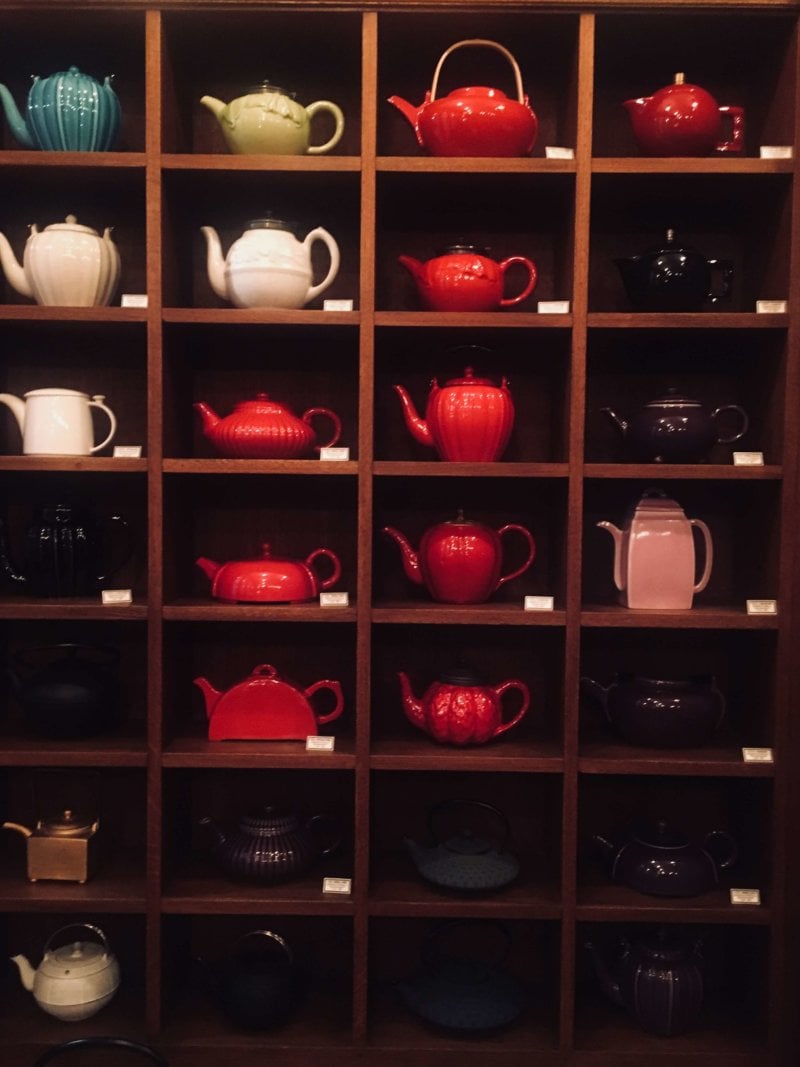 Las du fallafel: worth the wait.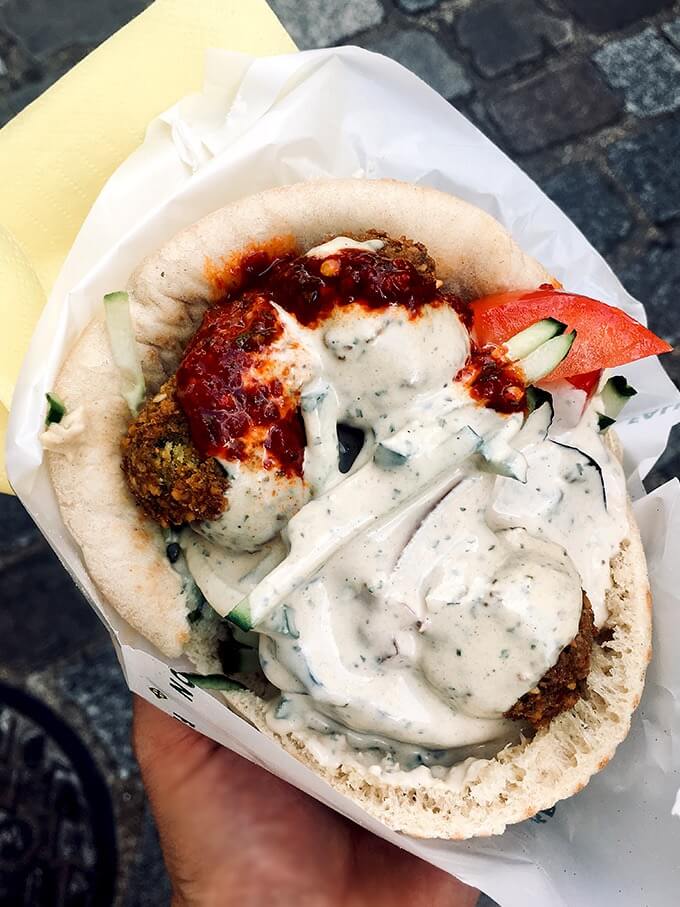 Maison Plisson: Great for cheese and other specialty foods or gifts, namely butter.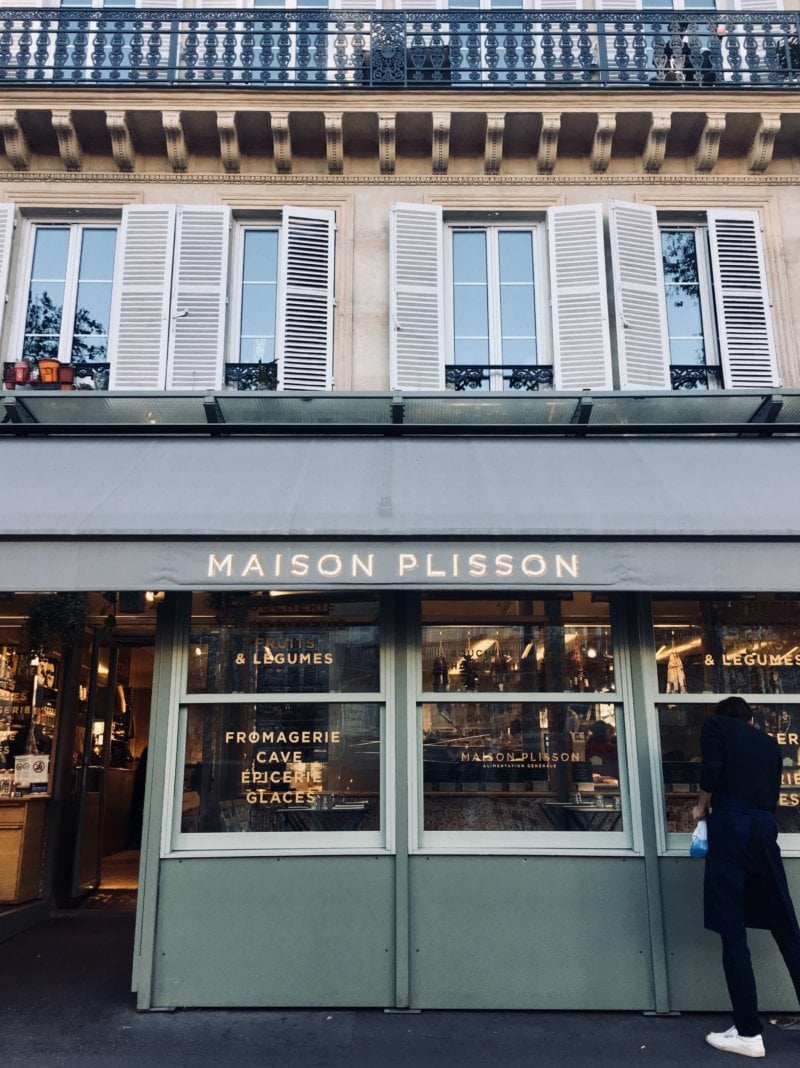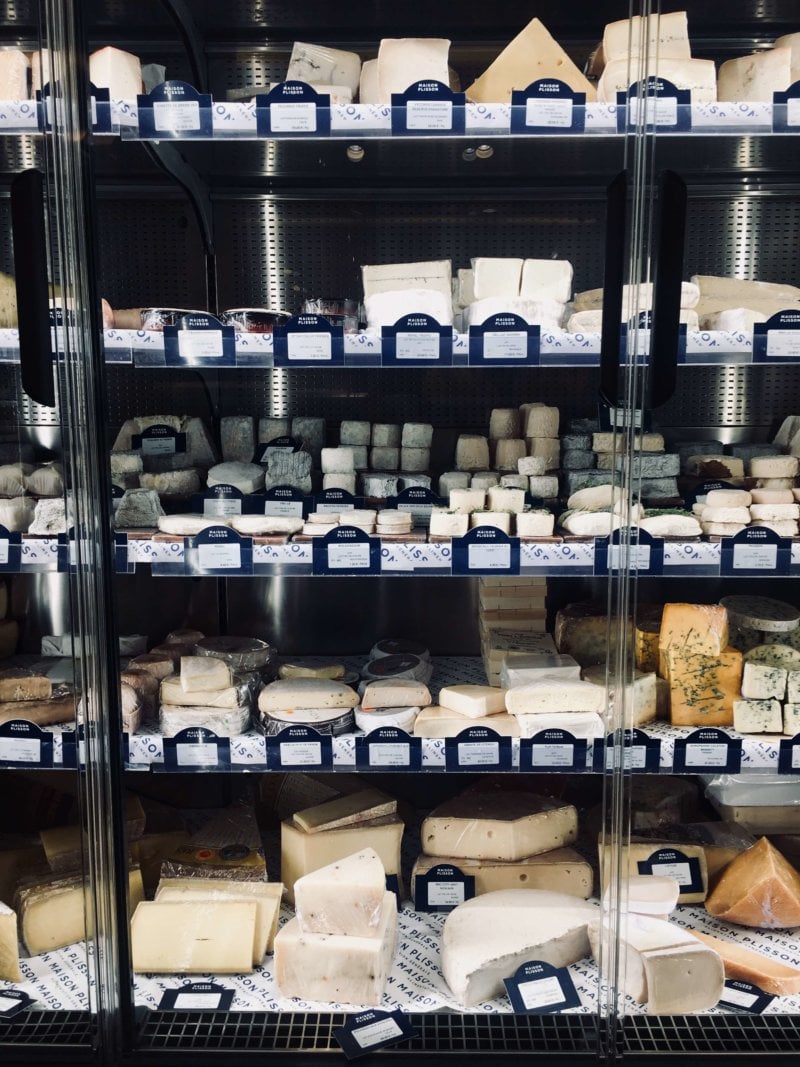 la Grande de Epicerie de Paris, one of the most beautiful markets I have ever stepped foot in.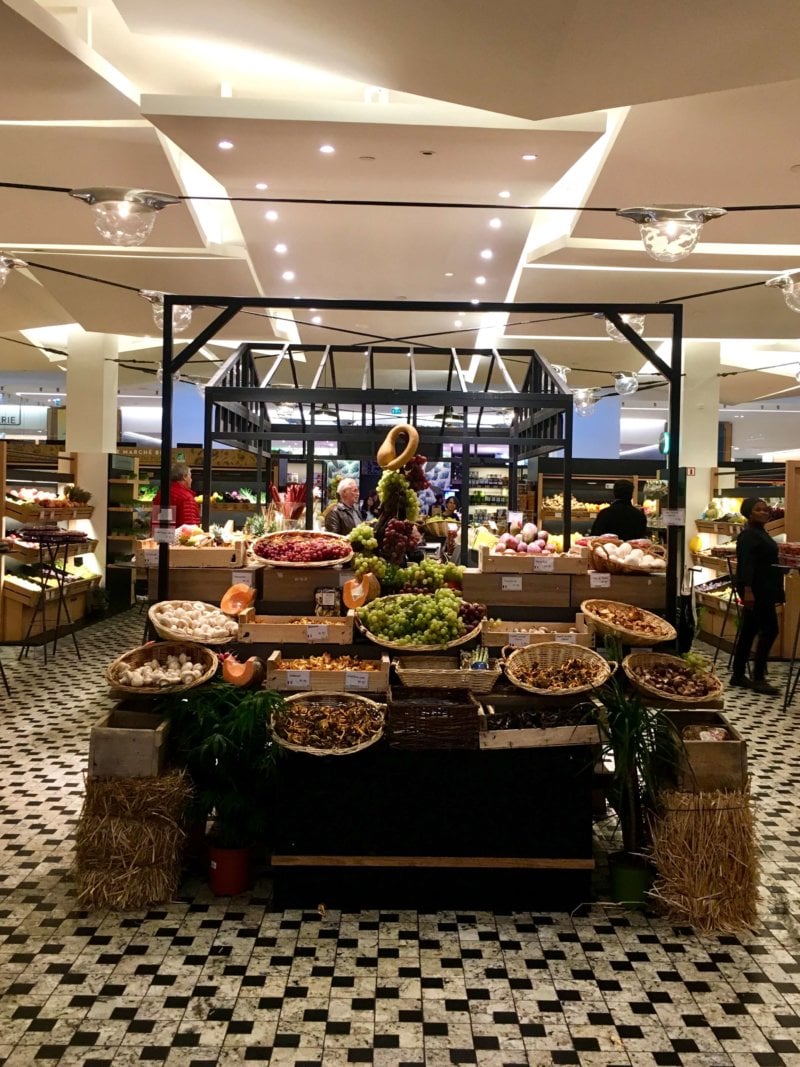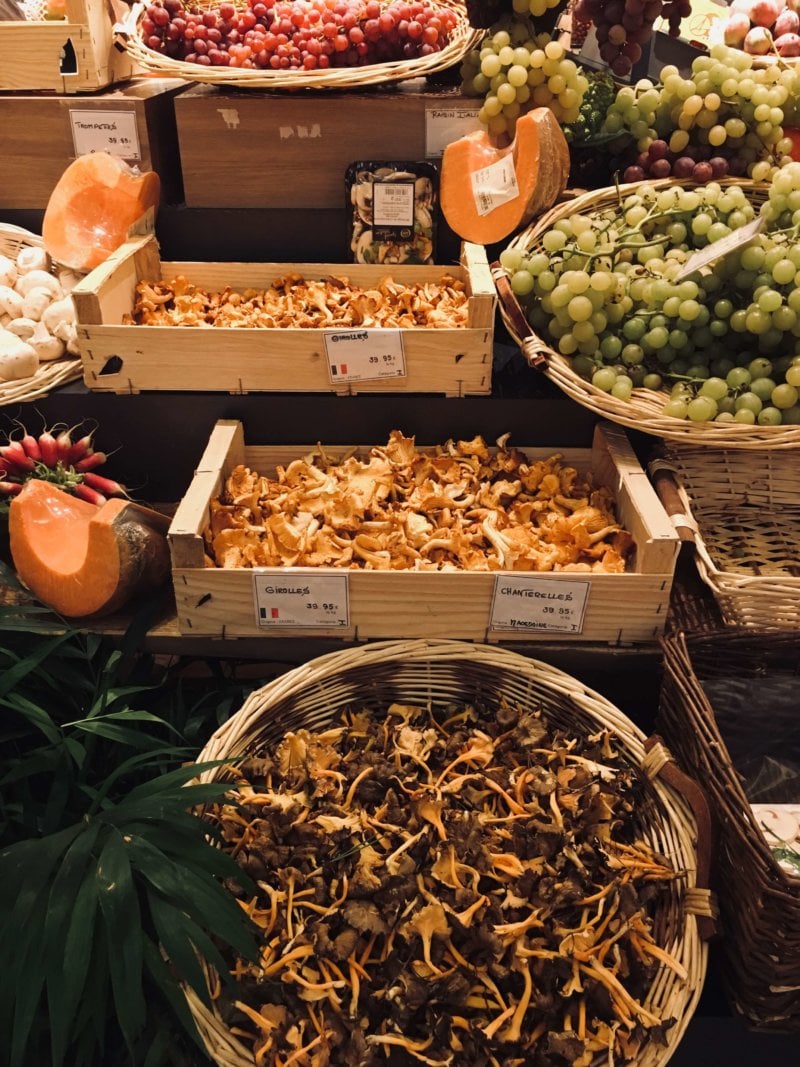 Never tasted figs like these.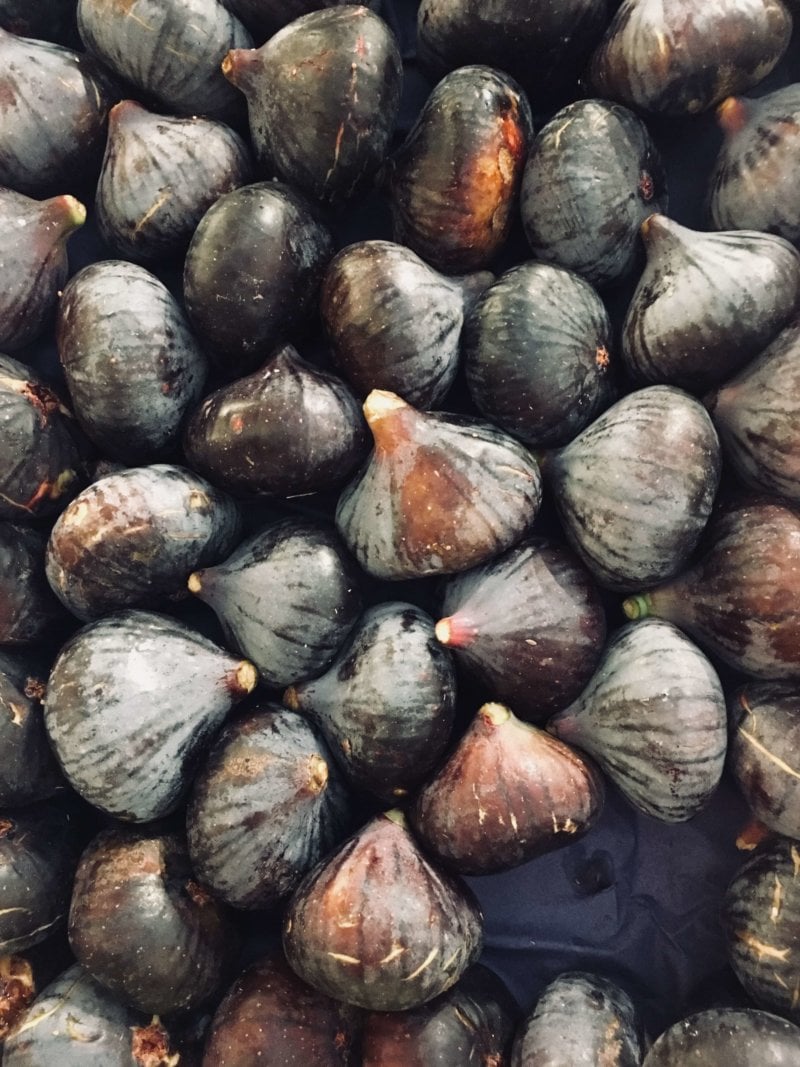 Oh hey, Notre Dame.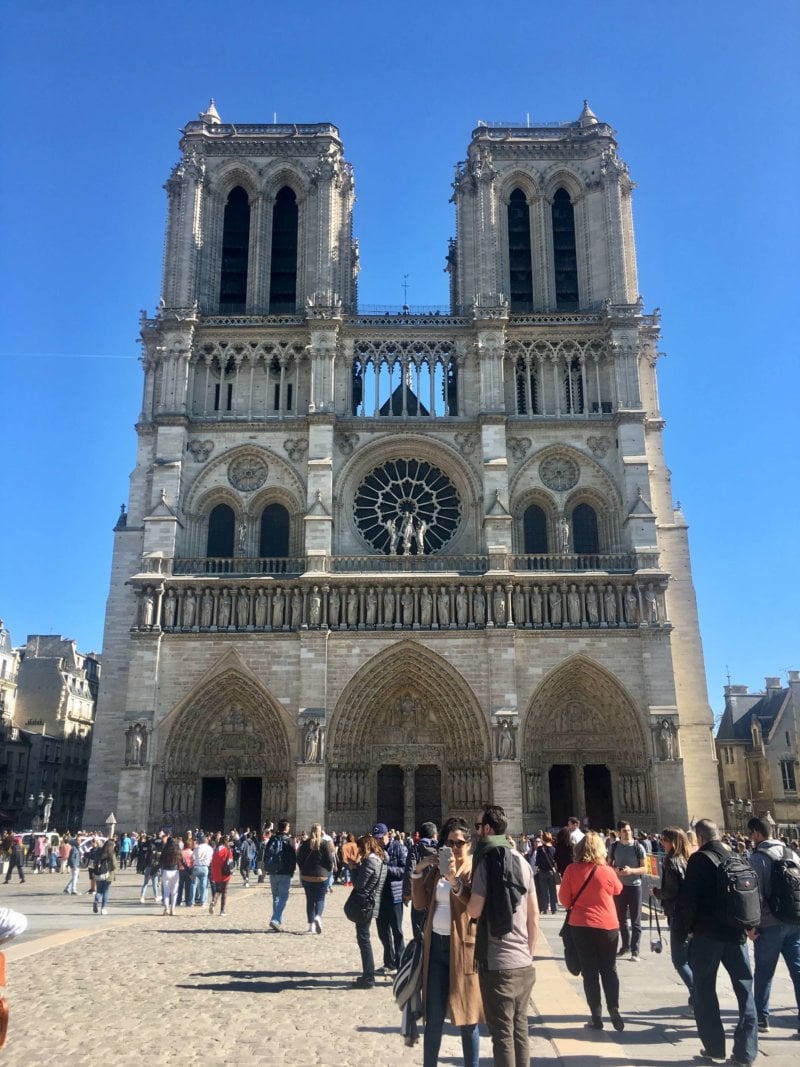 Berthillon (nearly).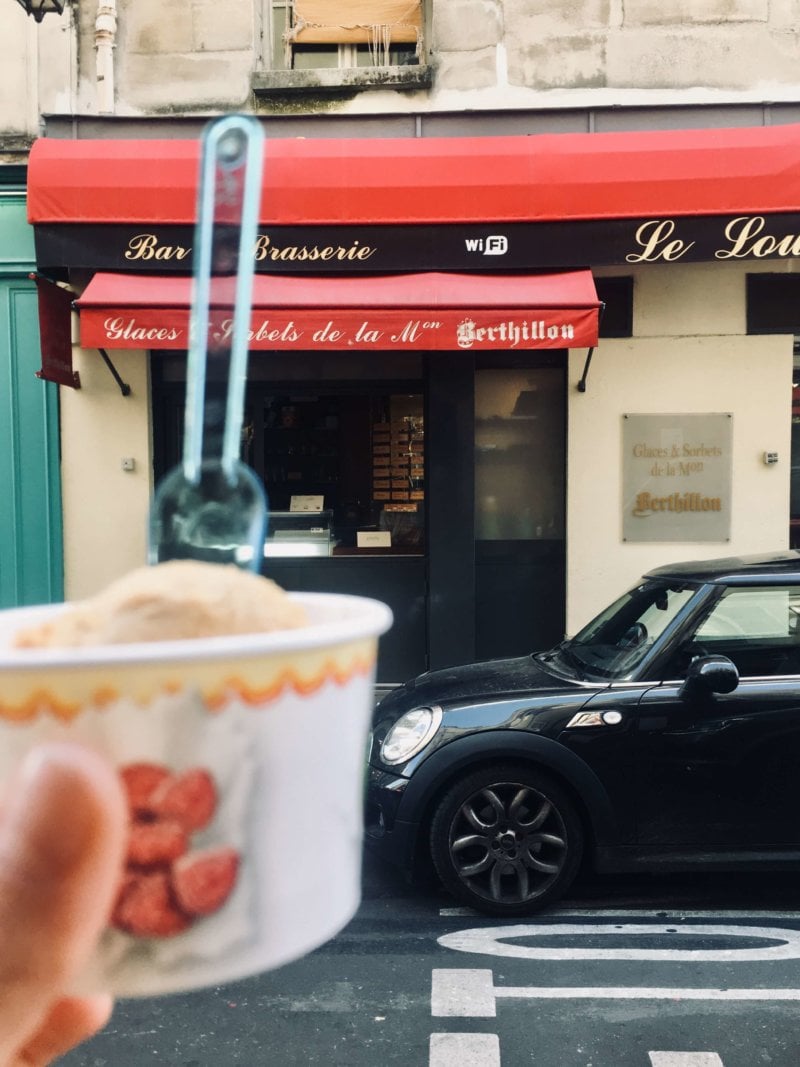 Met a friend for breakfast at Hotel Amour.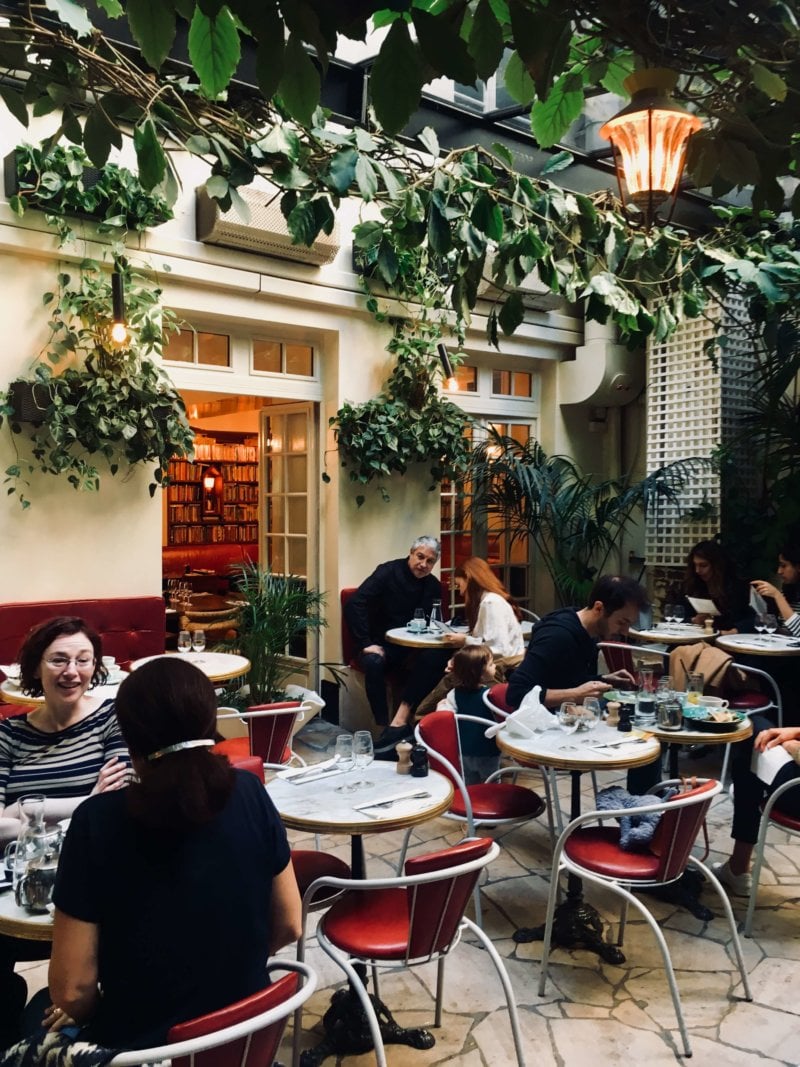 The baguette was so incredibly delicious. This below-pictured breakfast is my heaven: good bread, good butter, good coffee.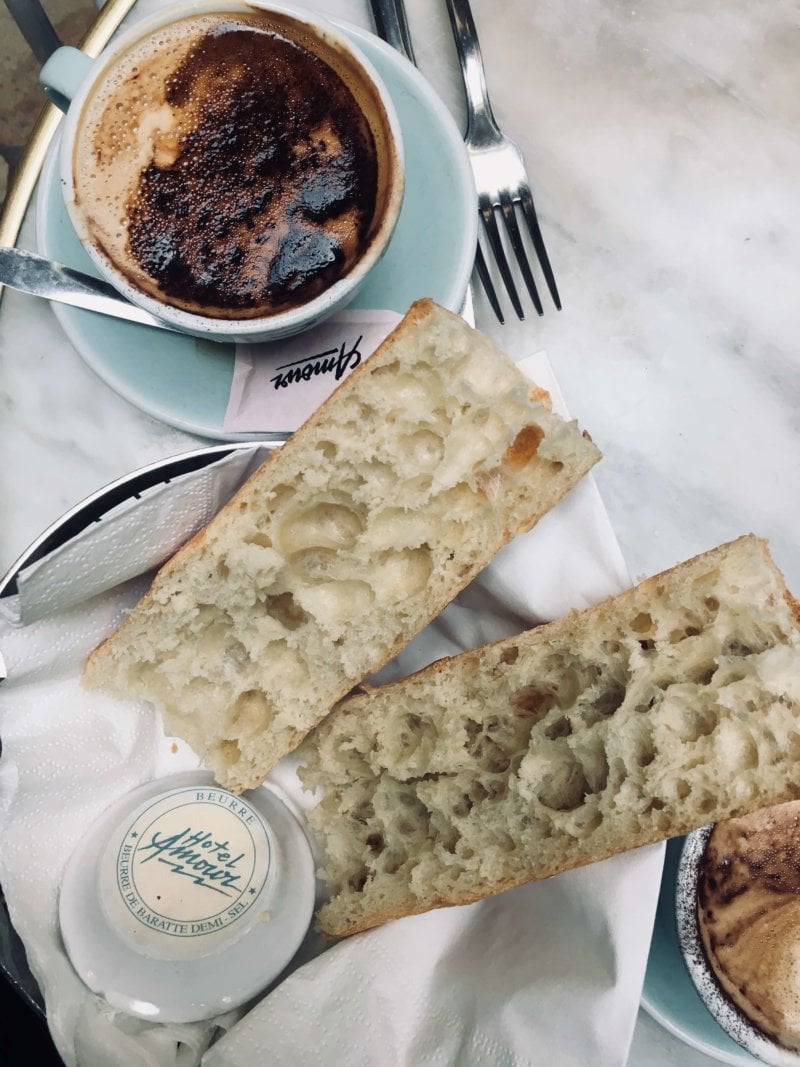 A few nibbles at Au Passage.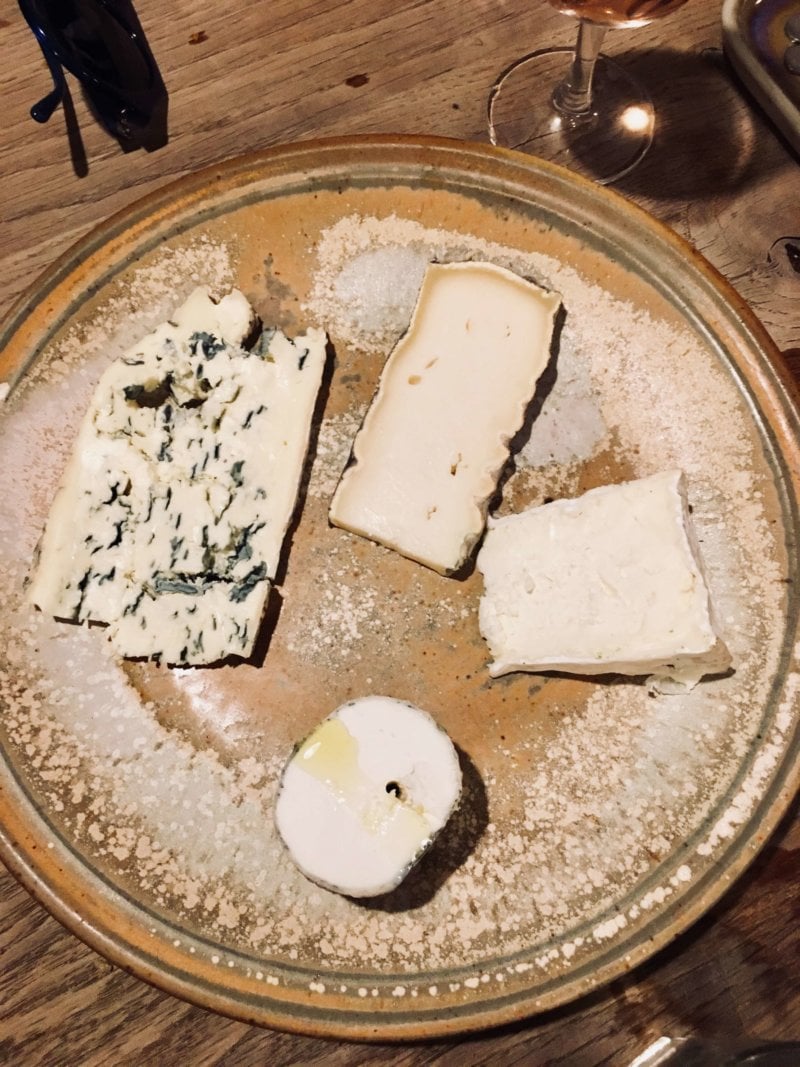 Loved these shrimp: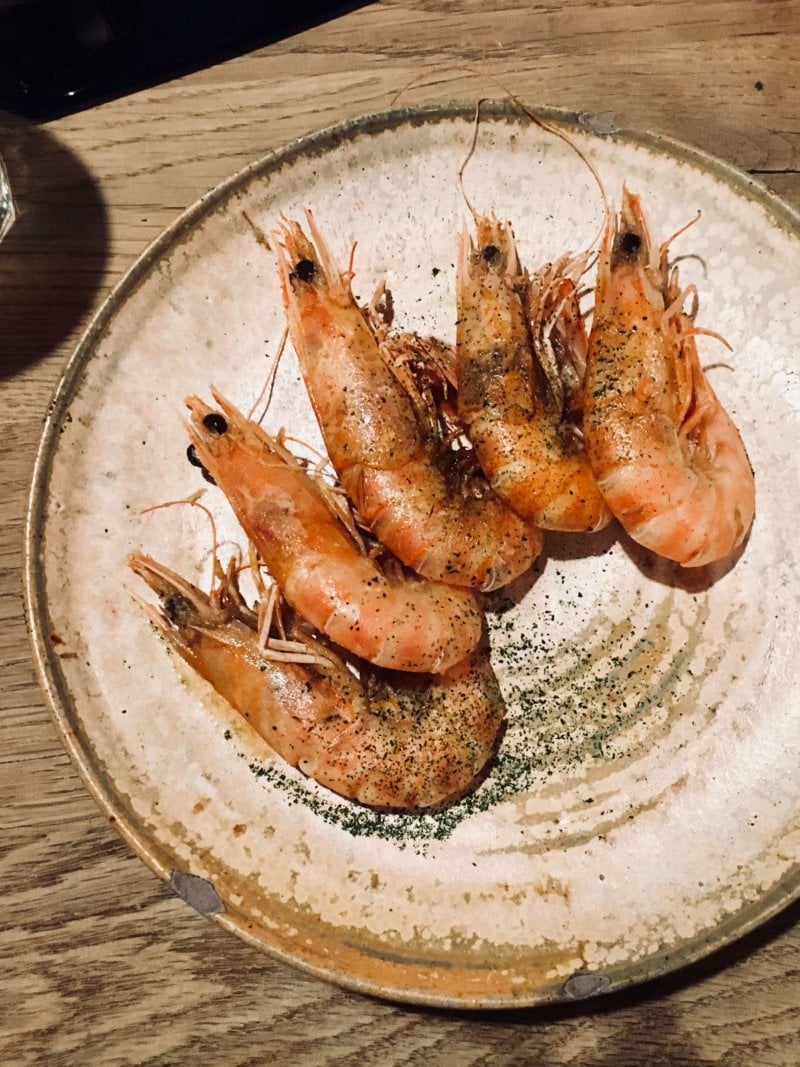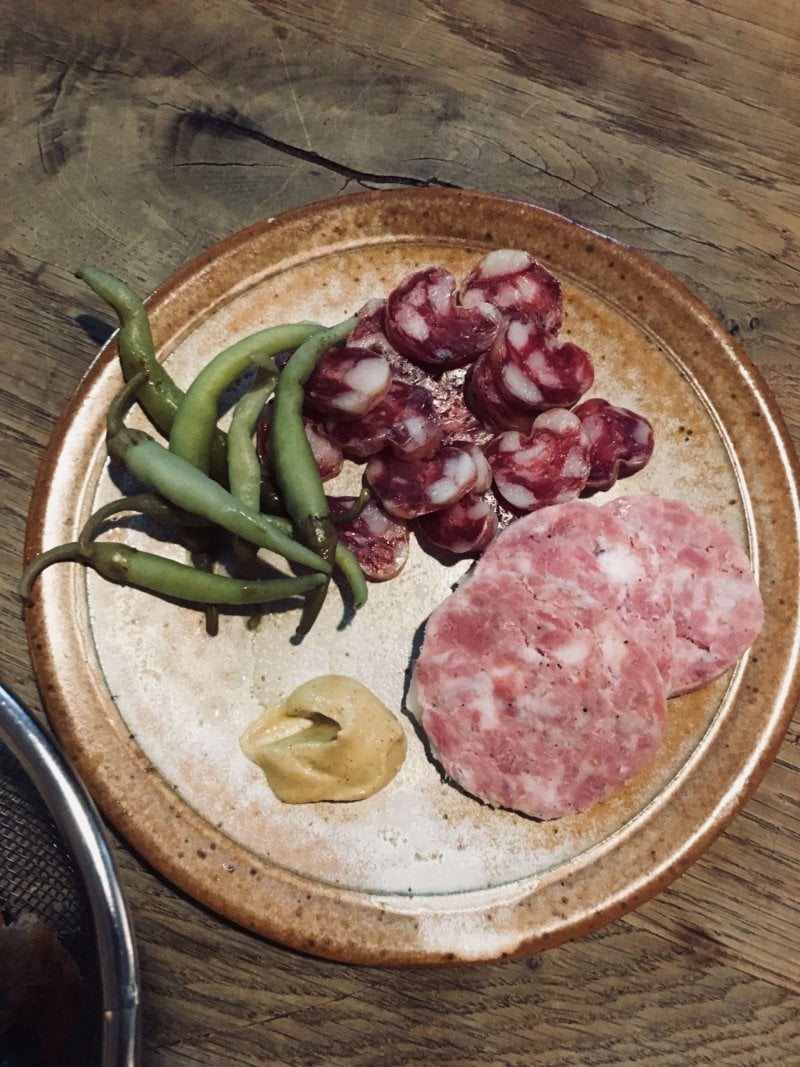 Epices Roellinger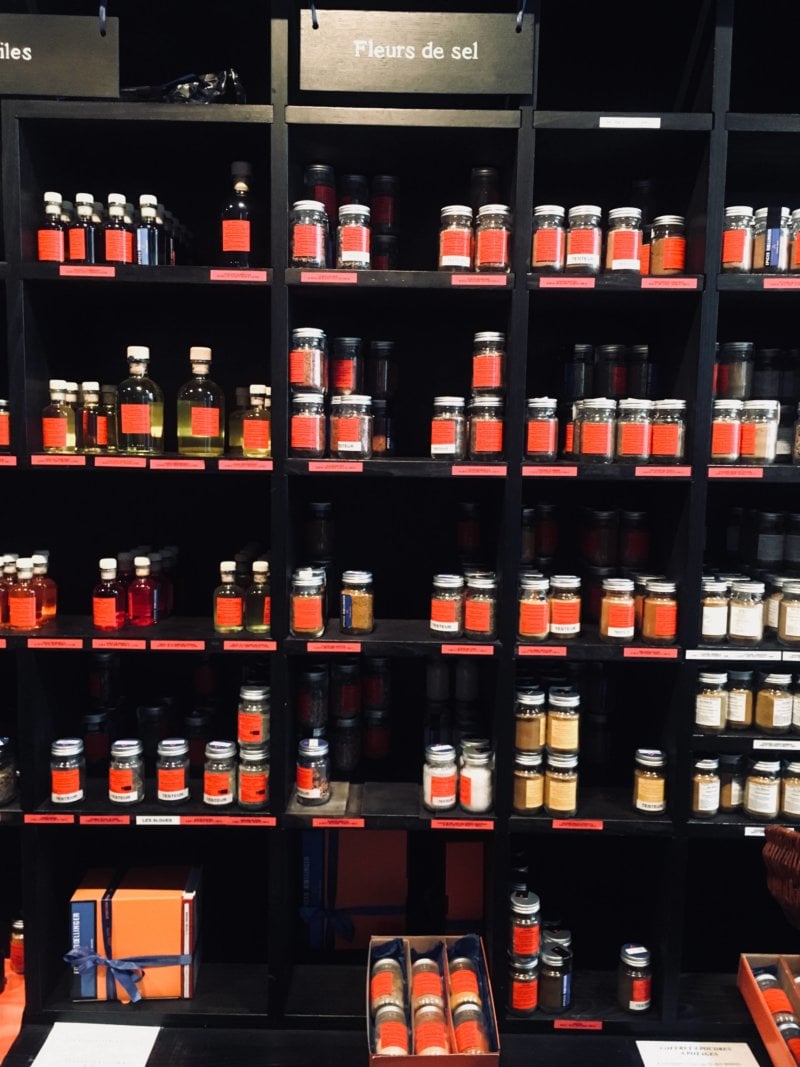 Bought some spices: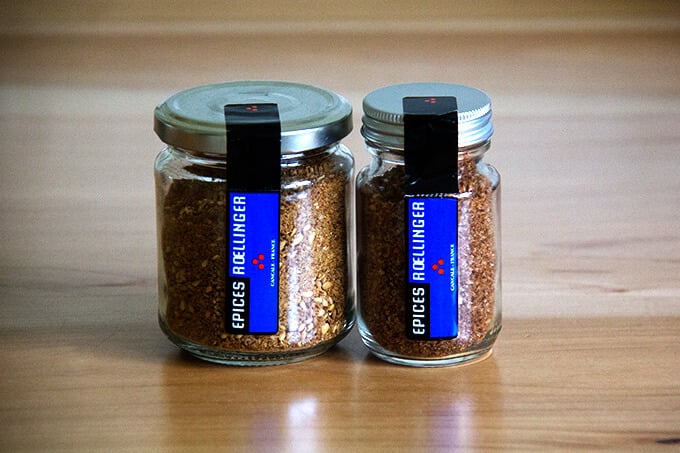 After my workshop, I moved into an Air BnB, in the 8th Arrondissement—loved it.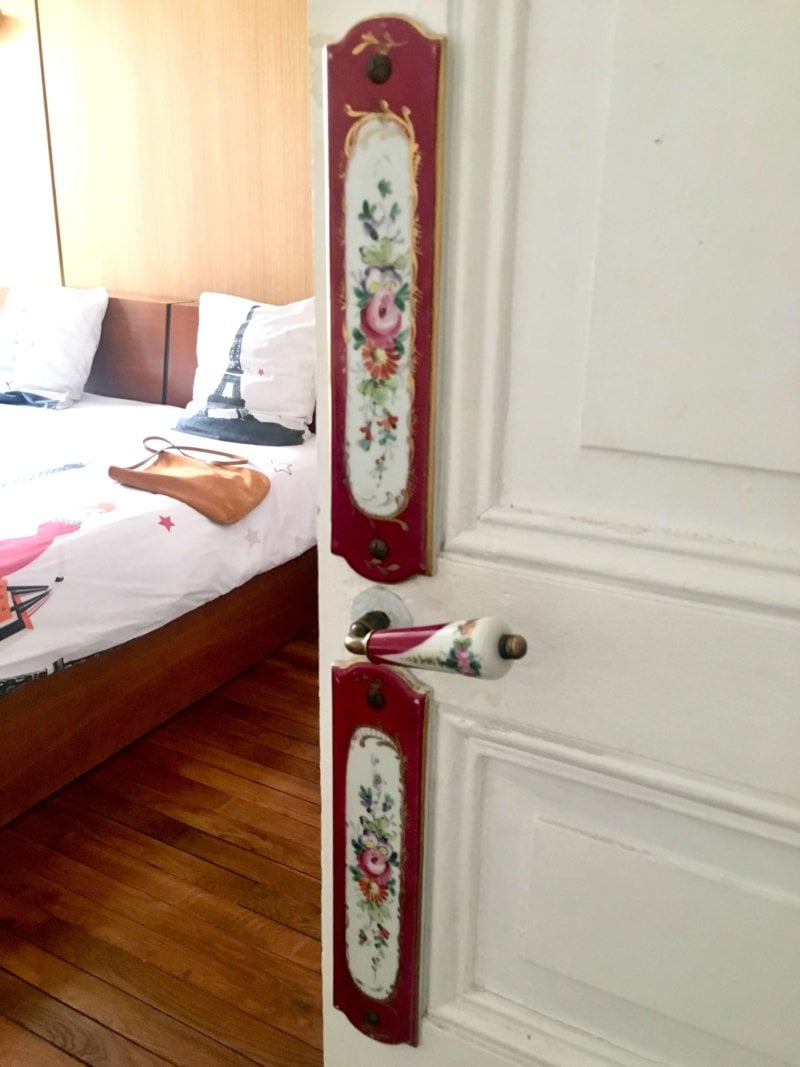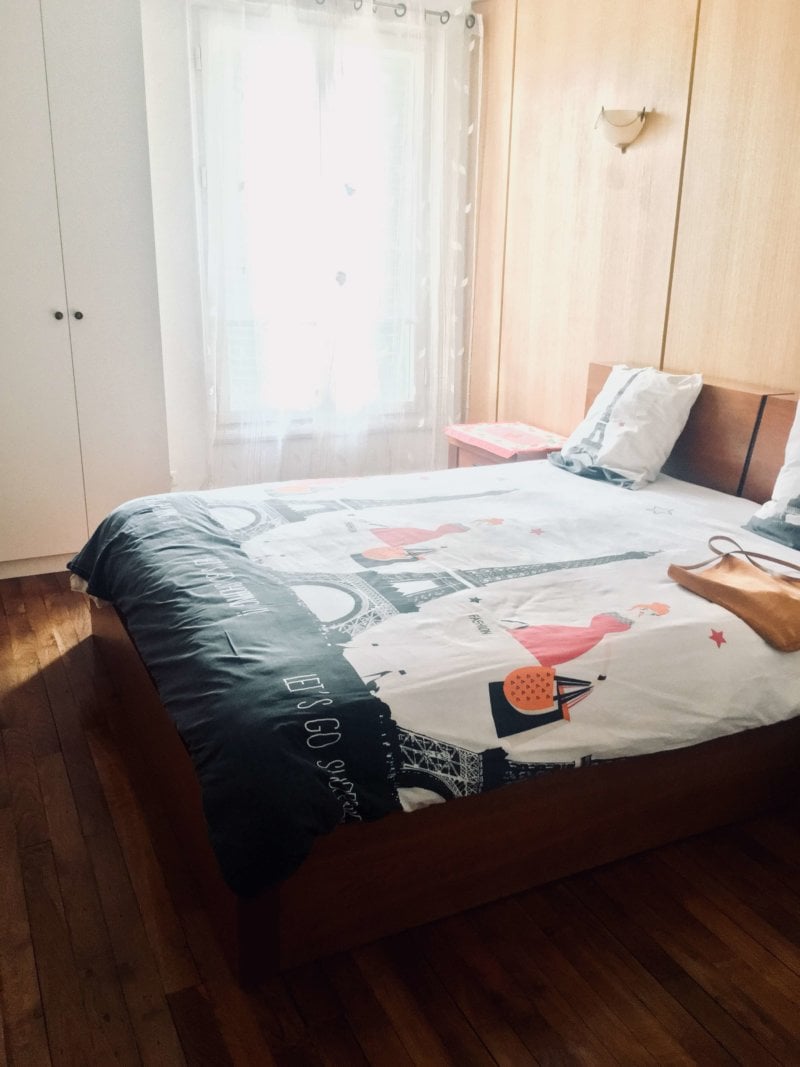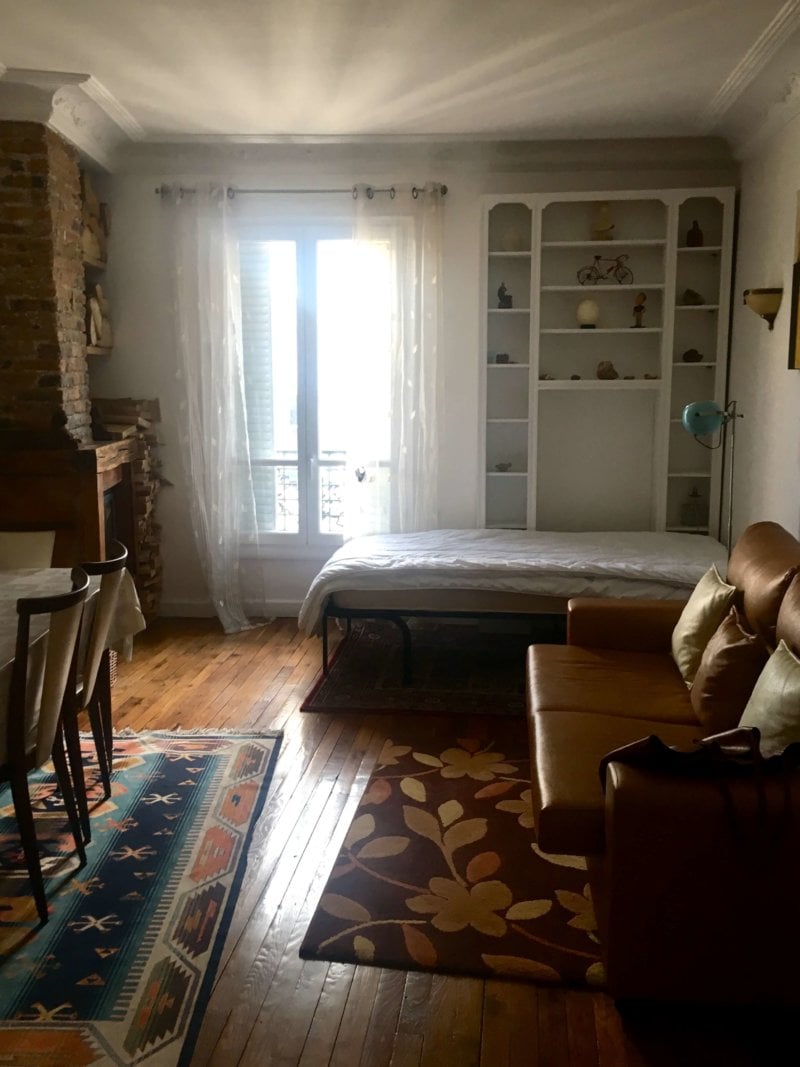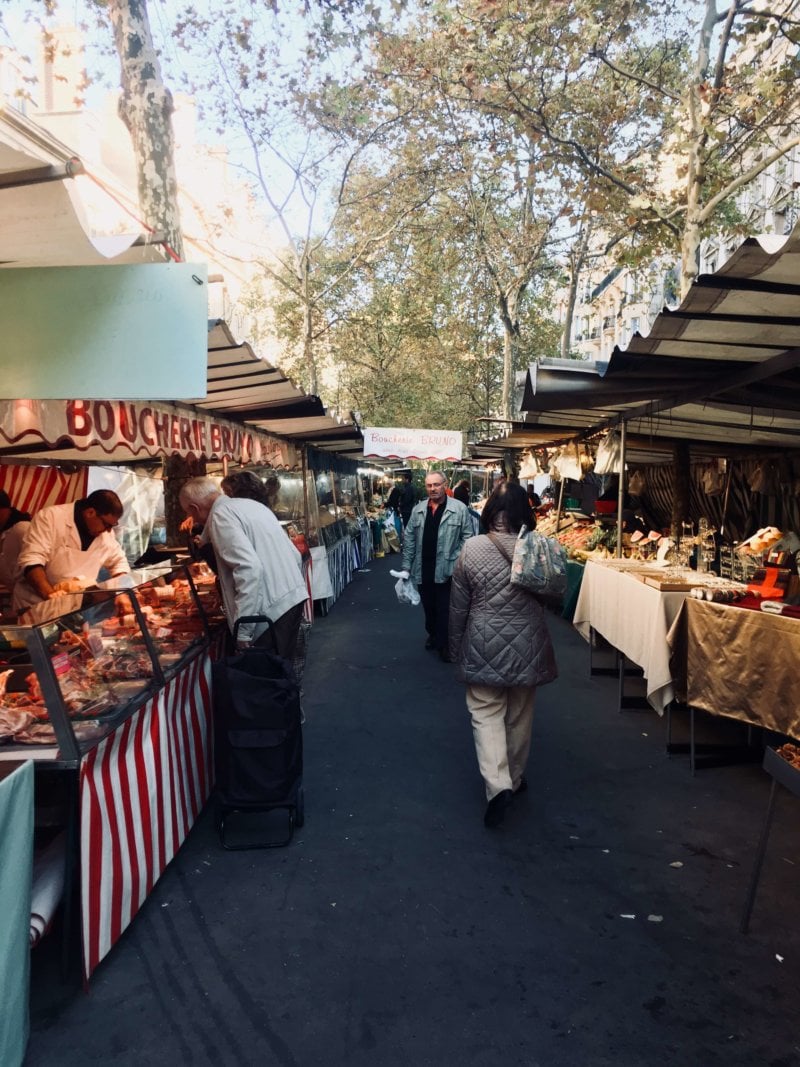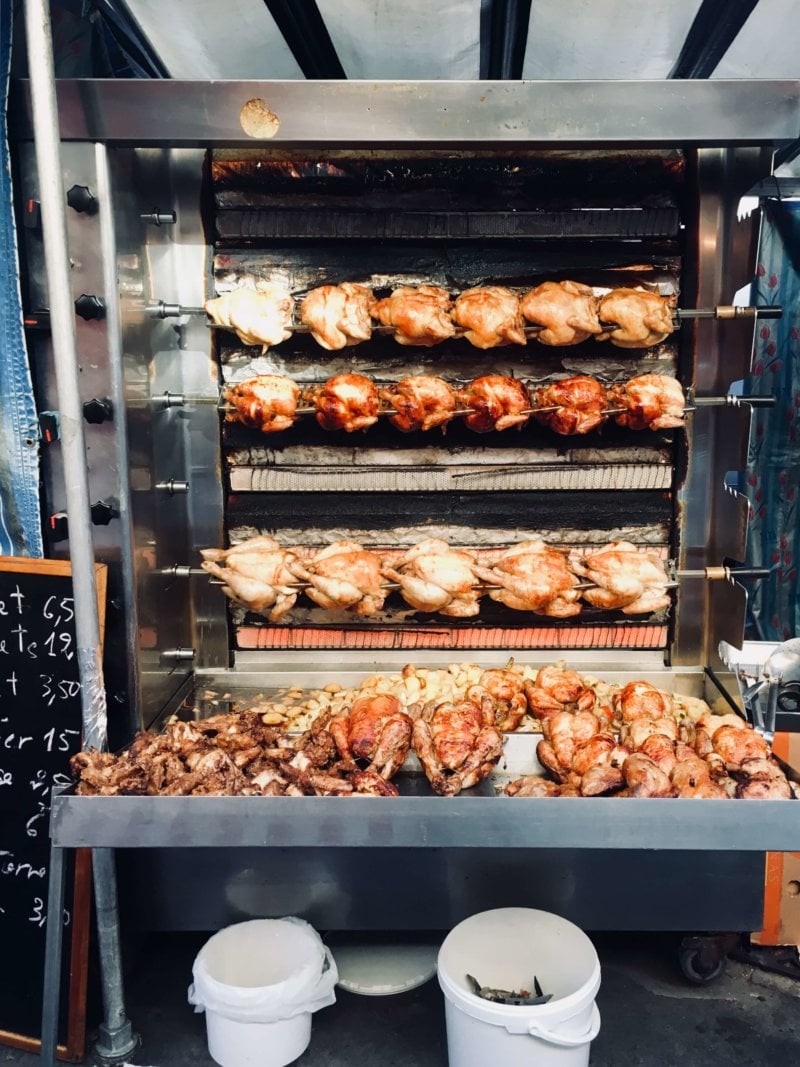 On my second to last night, I met up with Alon and Betsy at Racines des Pres …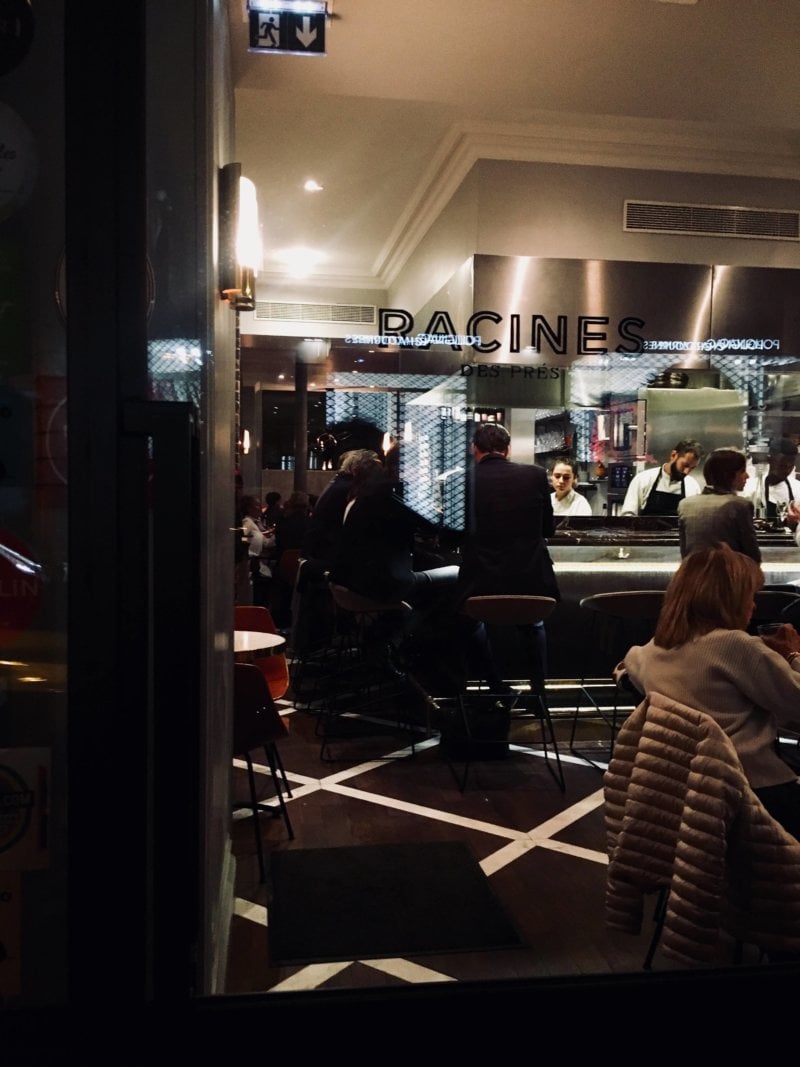 …with Patricia Wells (!) and her husband, Walter, both of whom were so lovely. This was one of the best meals of the entire trip.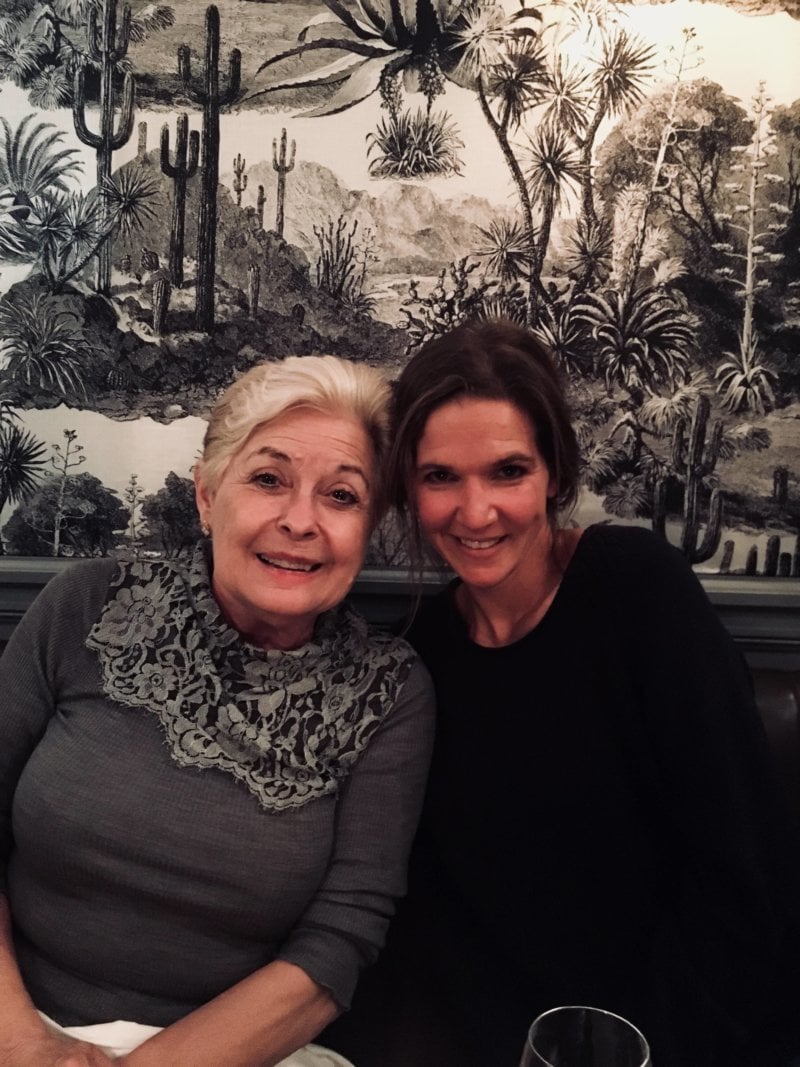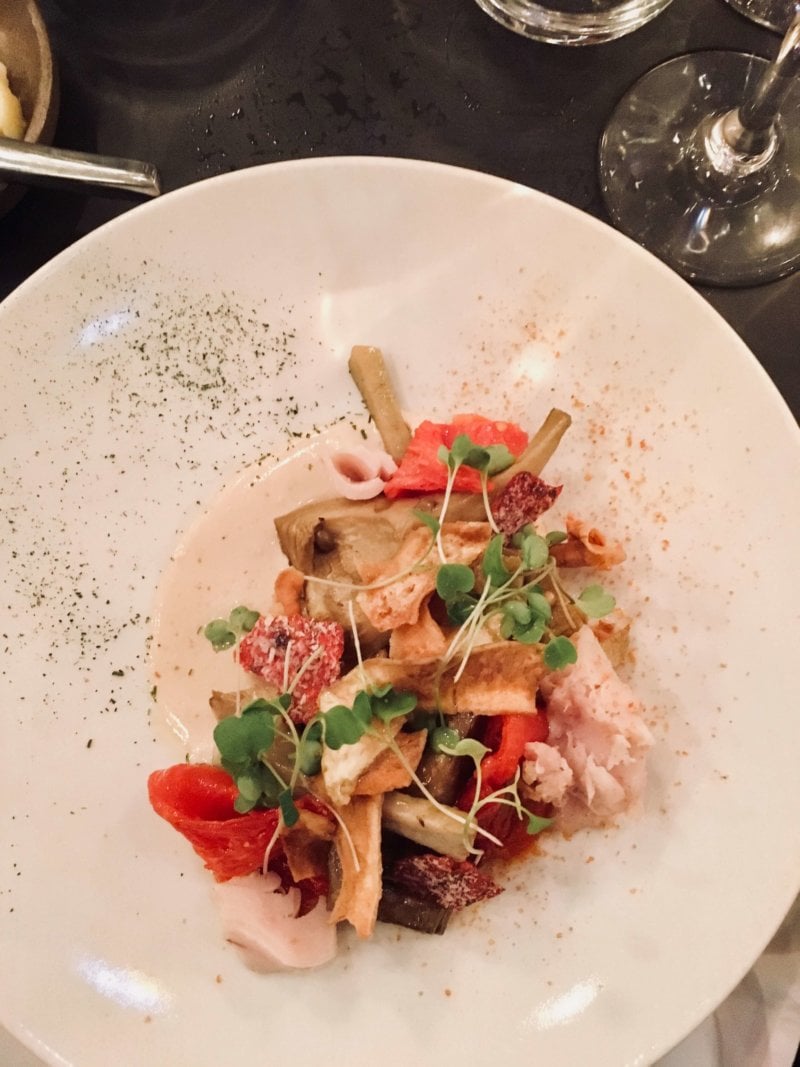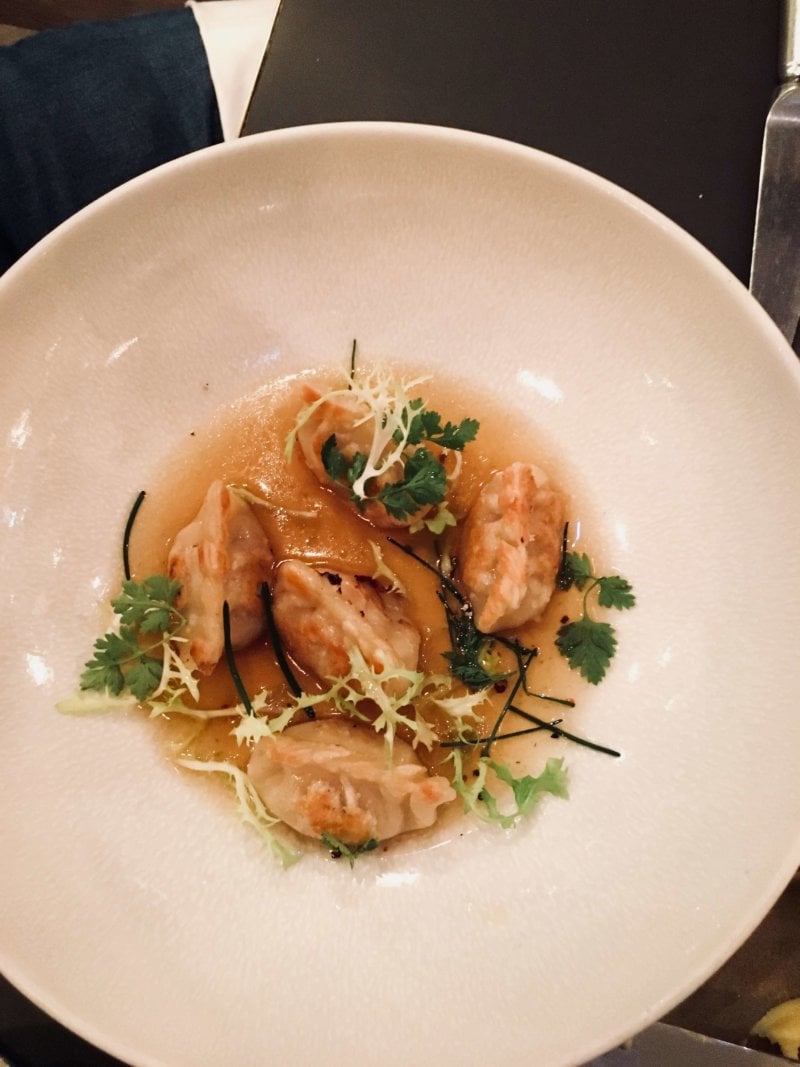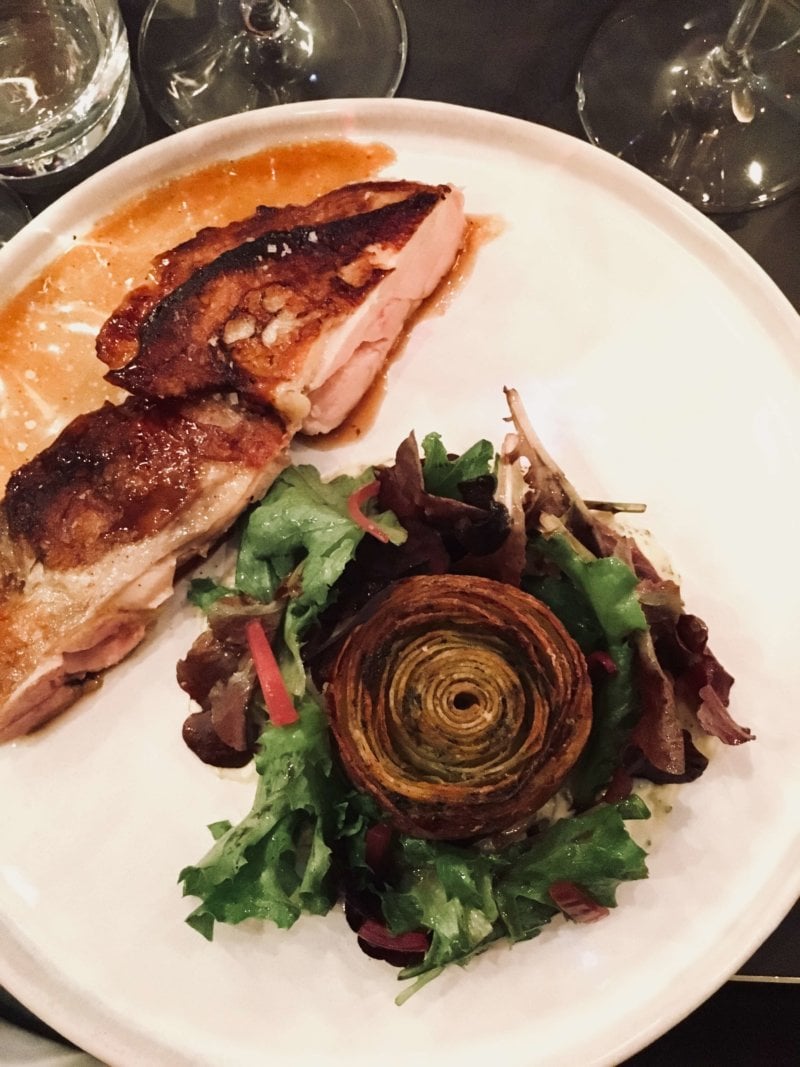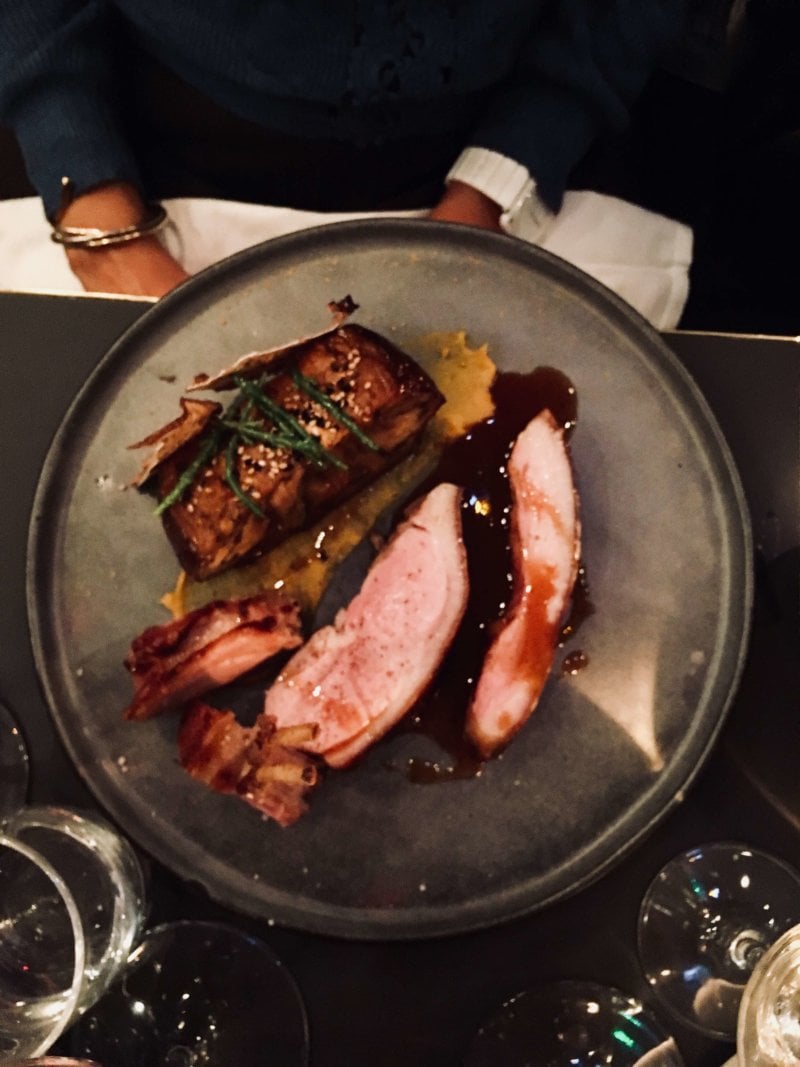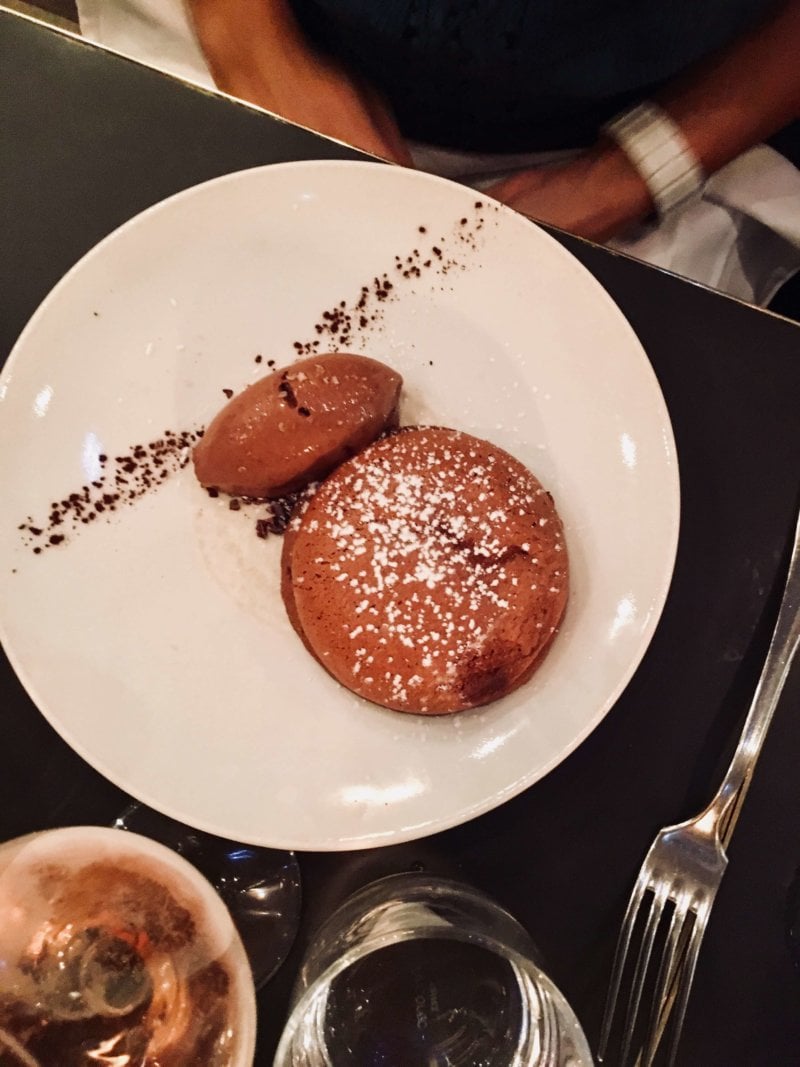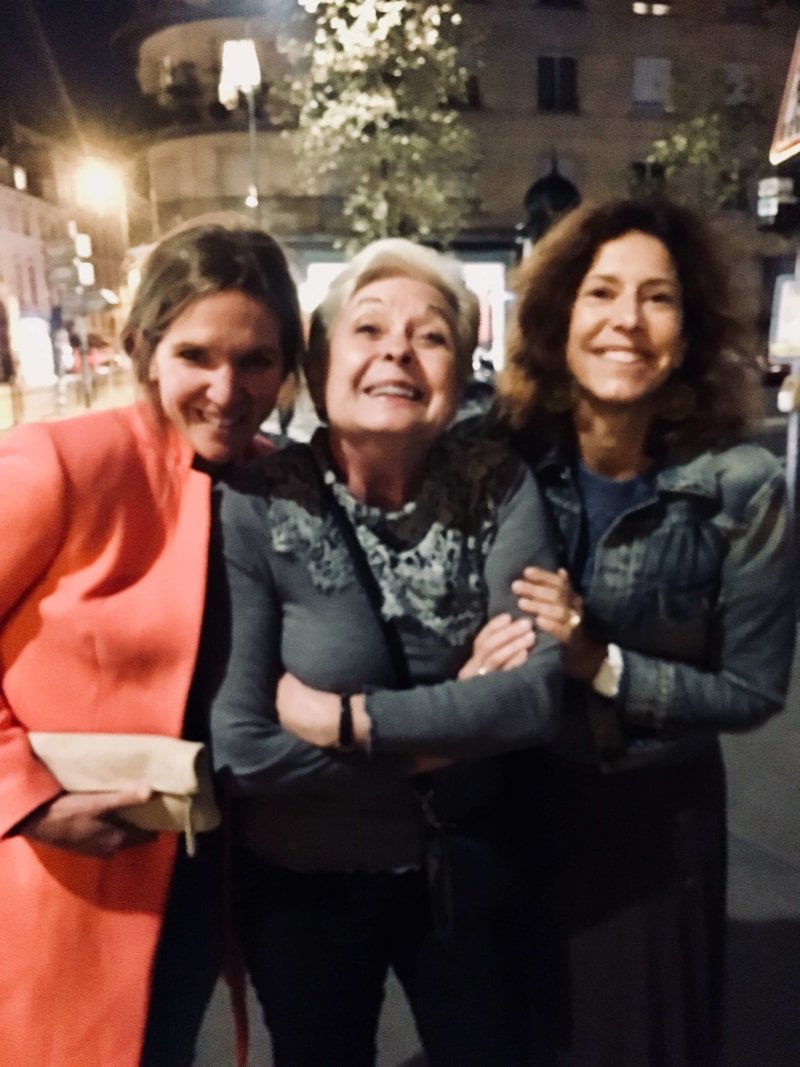 On my last night in Paris, I planned to eat at Pizzeria Popolare, which a friend had told me about weeks before my departure. So, after running around all day (buying butter and suitcases), I went back to my airbnb …

brushed my hair …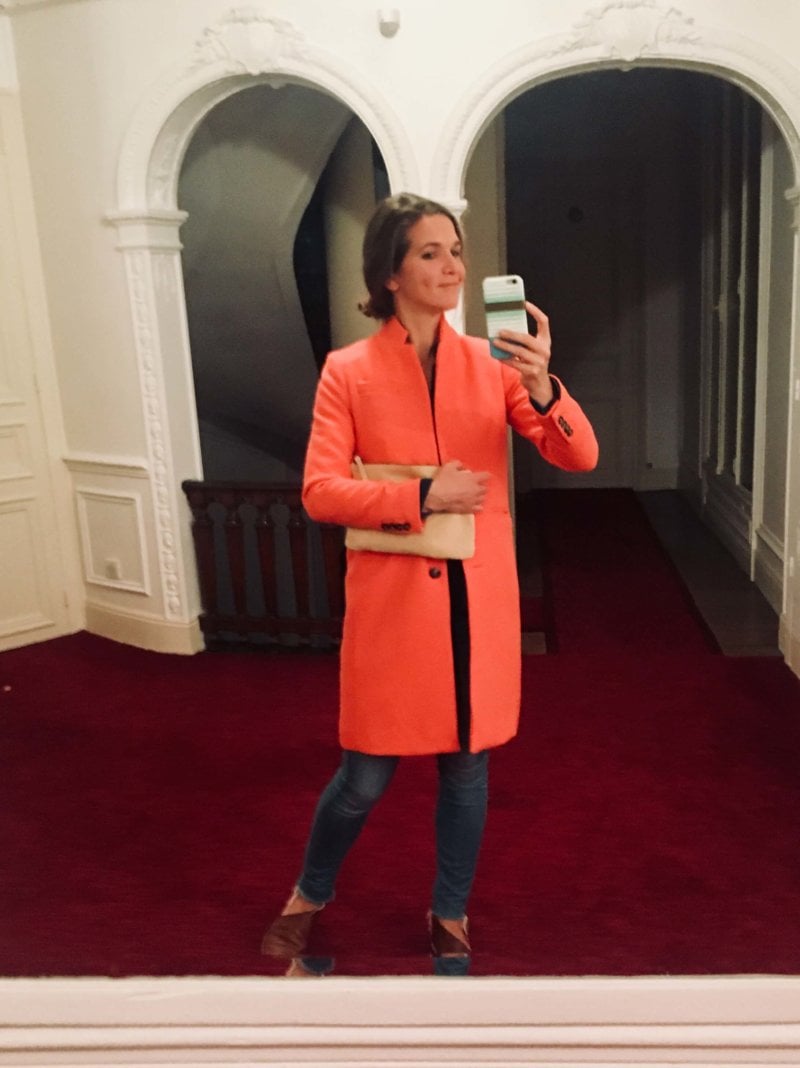 …then joined the rest of Paris in the Pizzeria Popolare queue. When at 10:00 pm, the chances of getting in didn't look so good, I booked it to …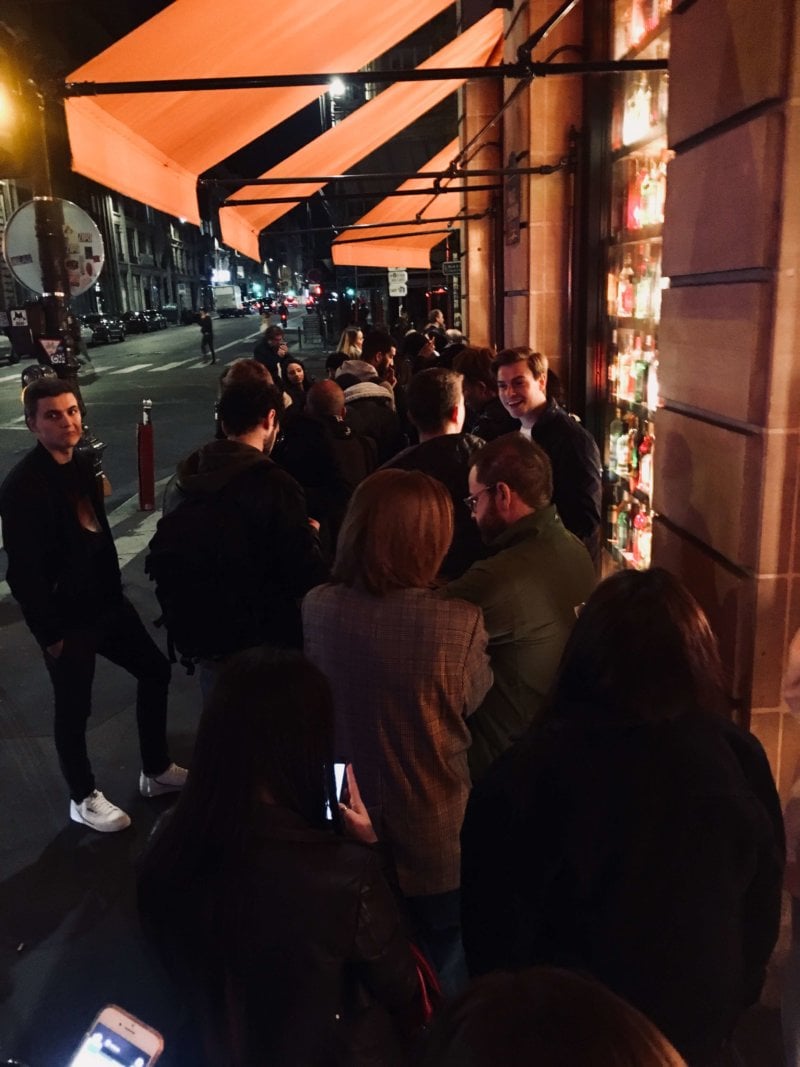 …Pink Mamma, one of the other restaurants in the Big Mamma group.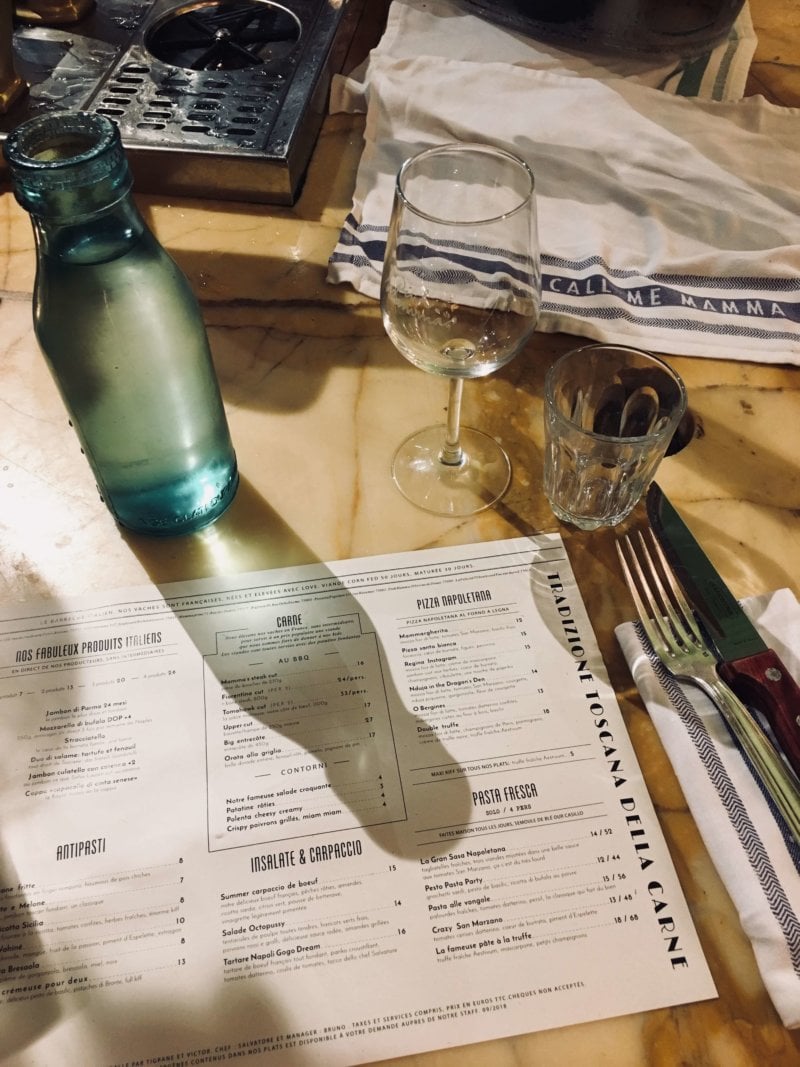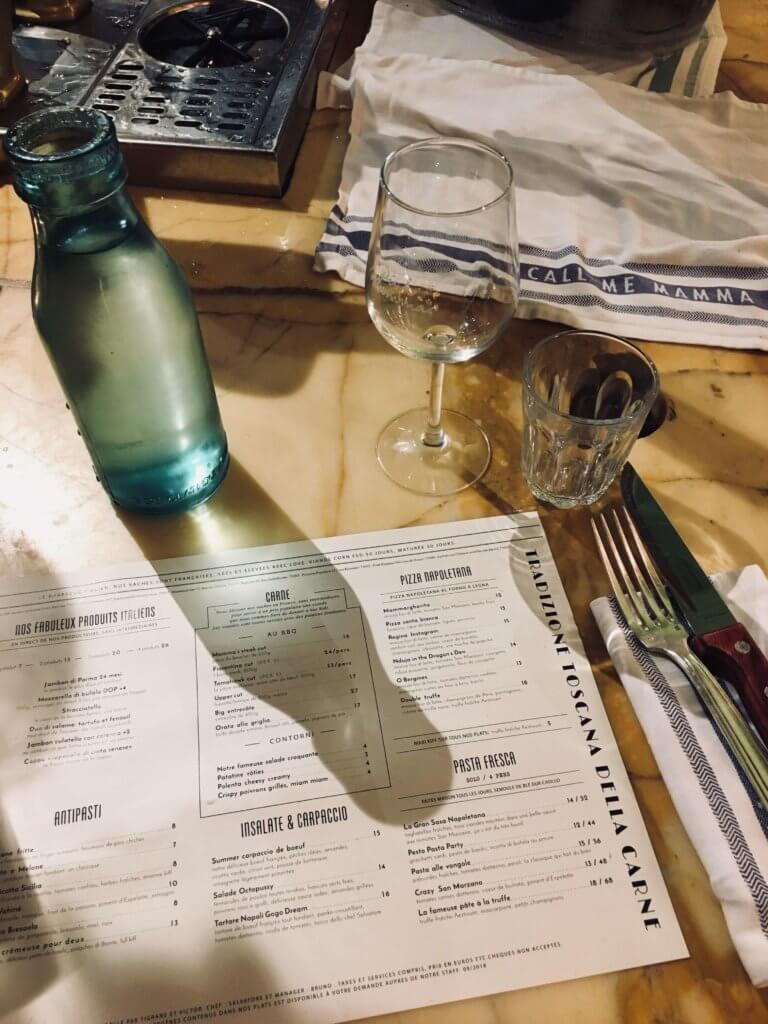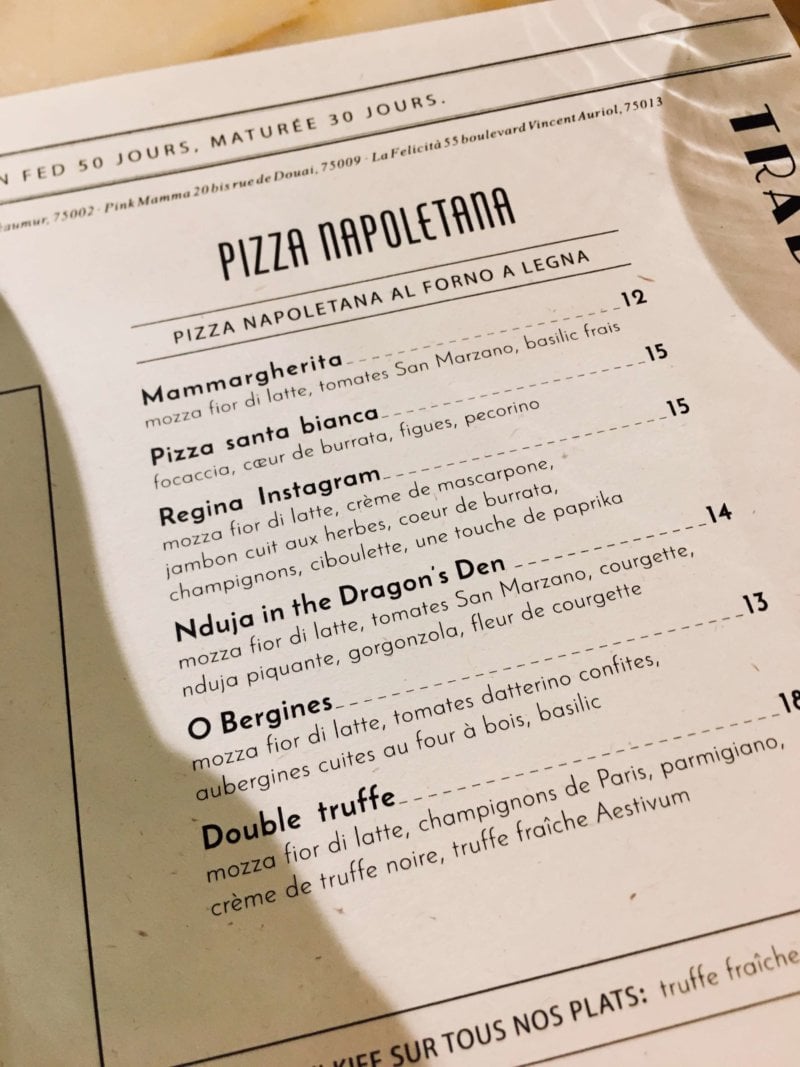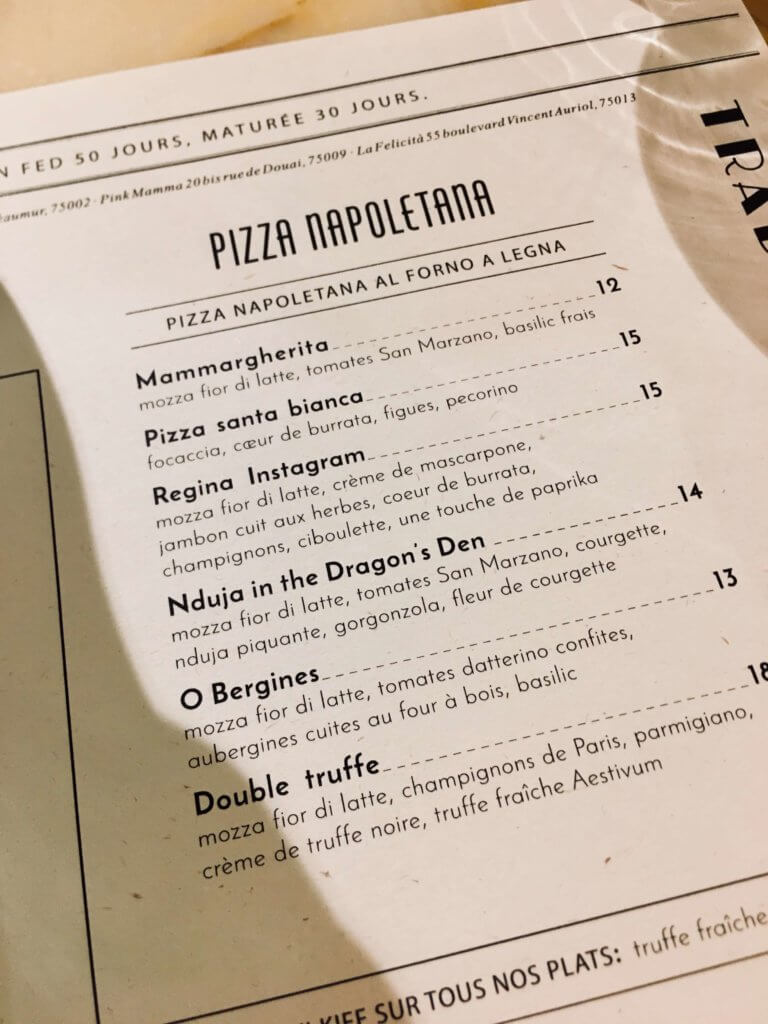 I ordered the octopus salad to start…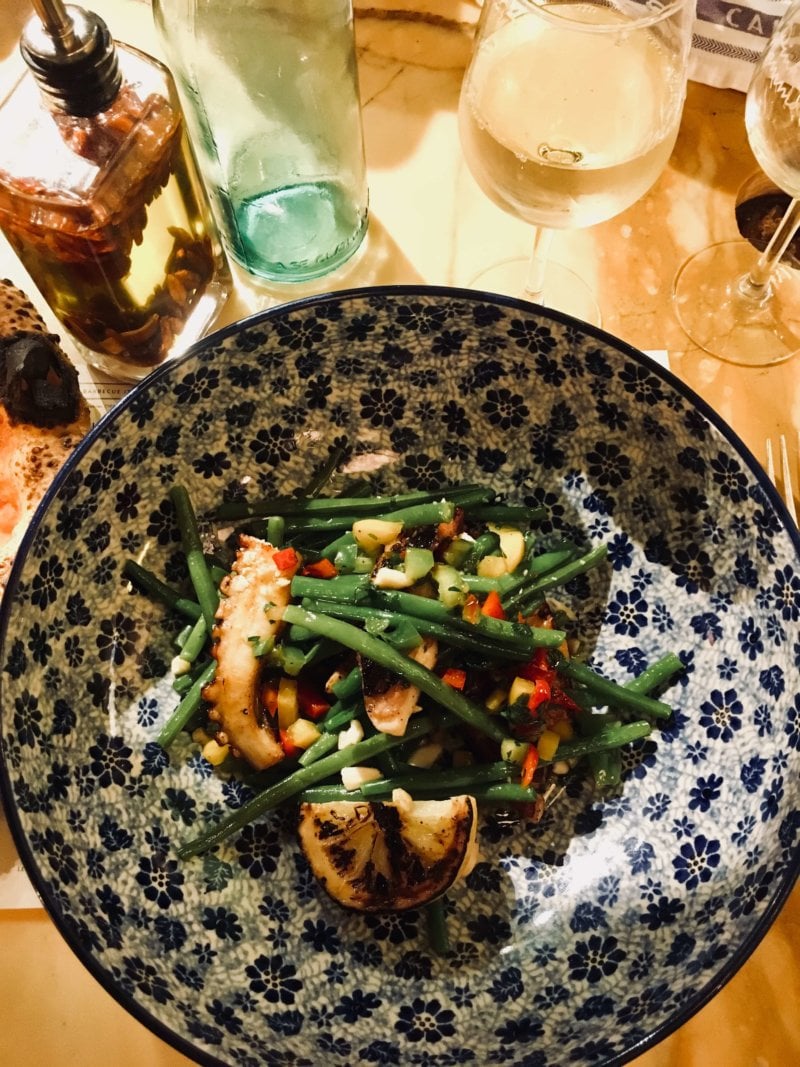 …then the mammargherita. No regrets.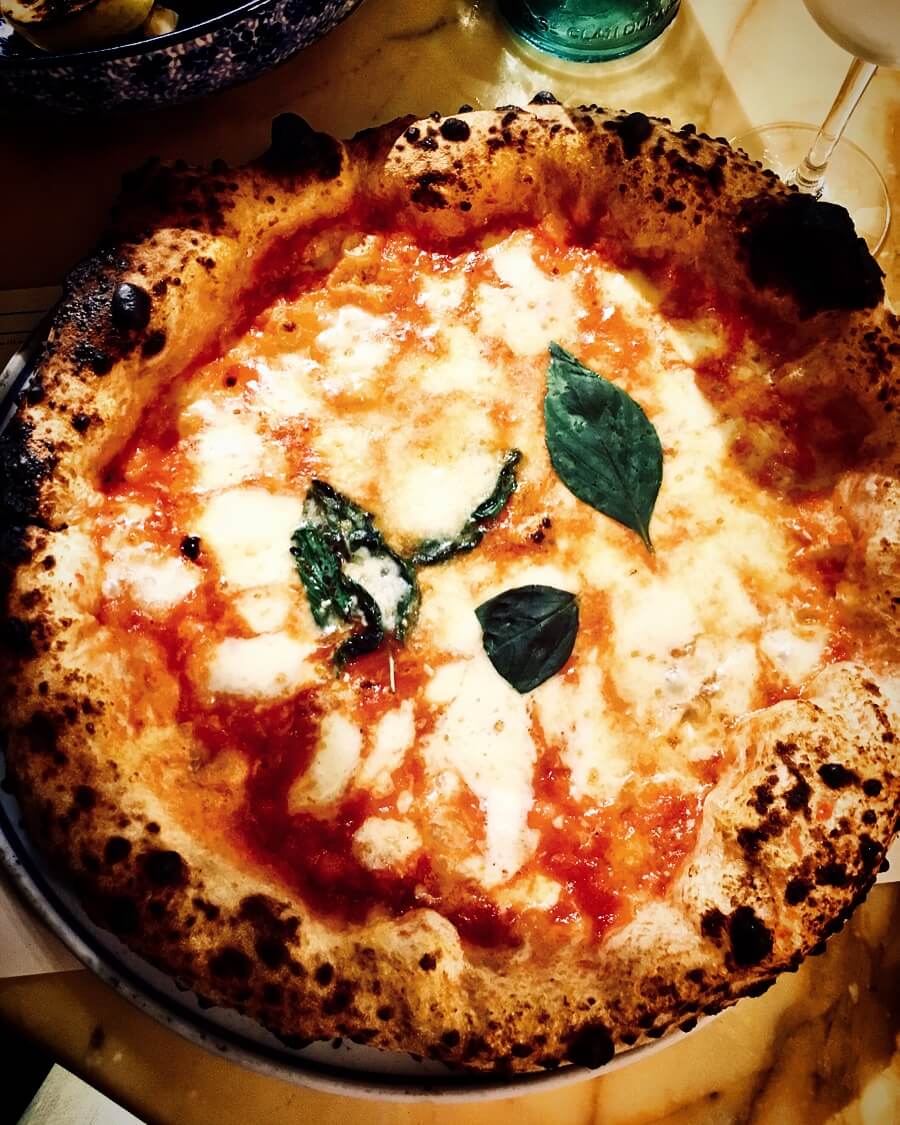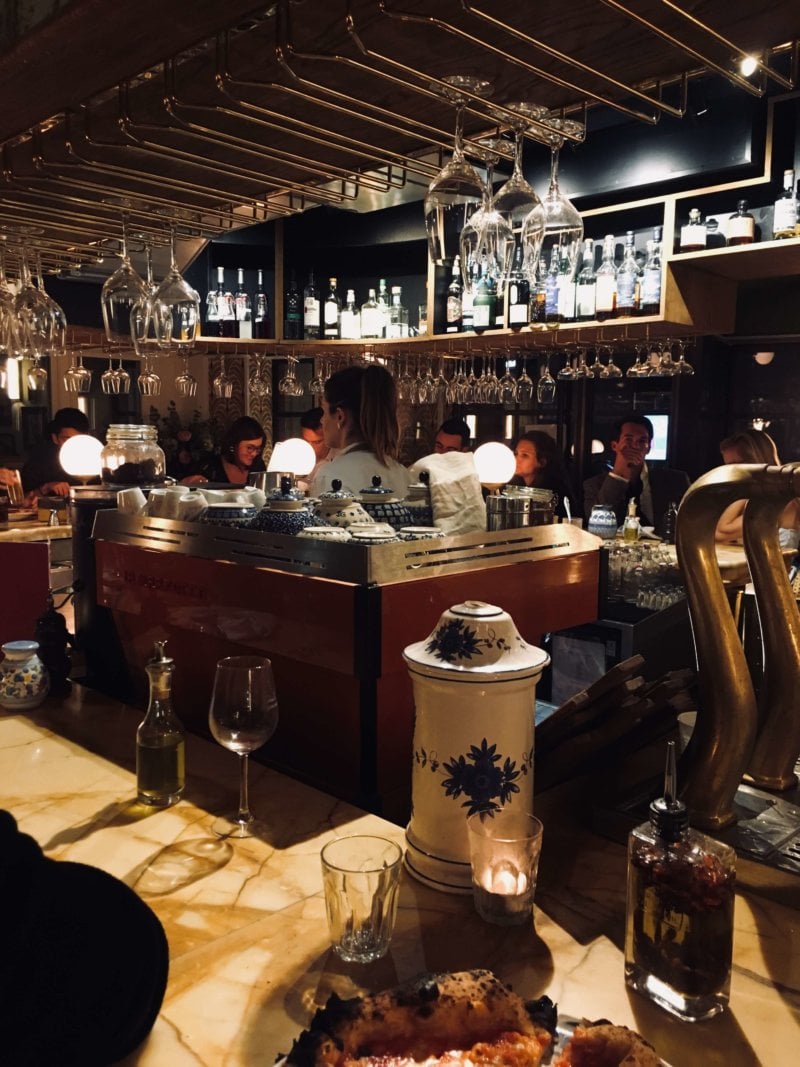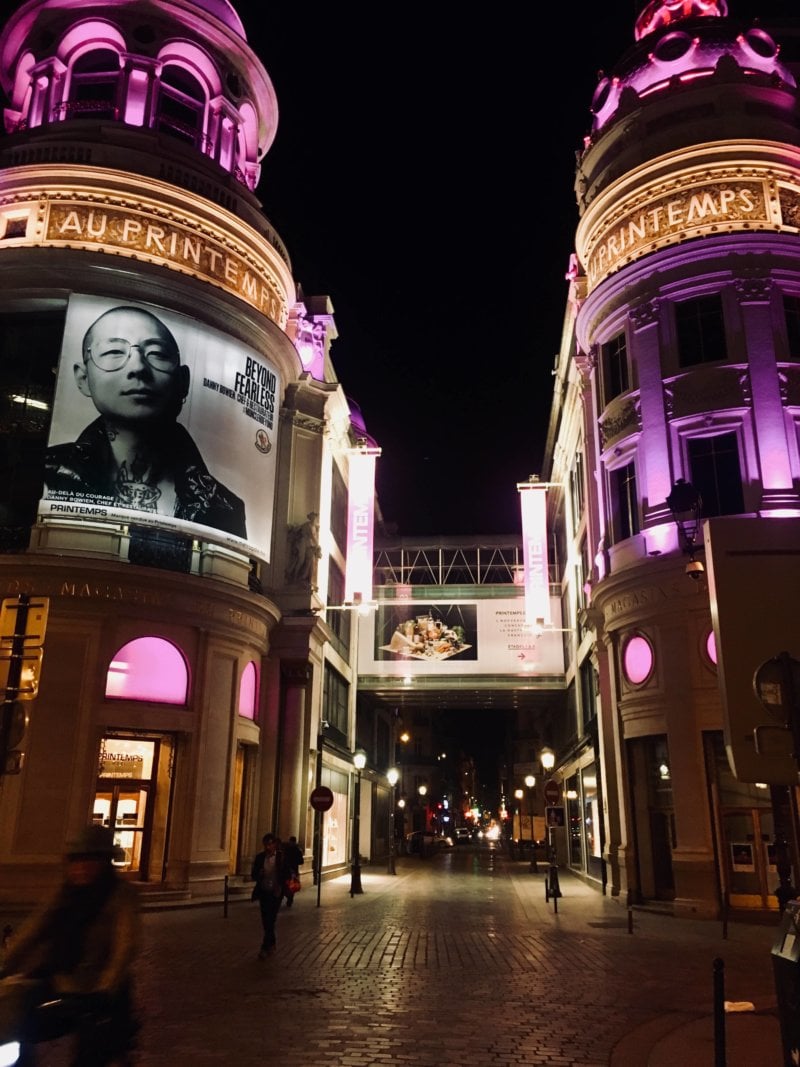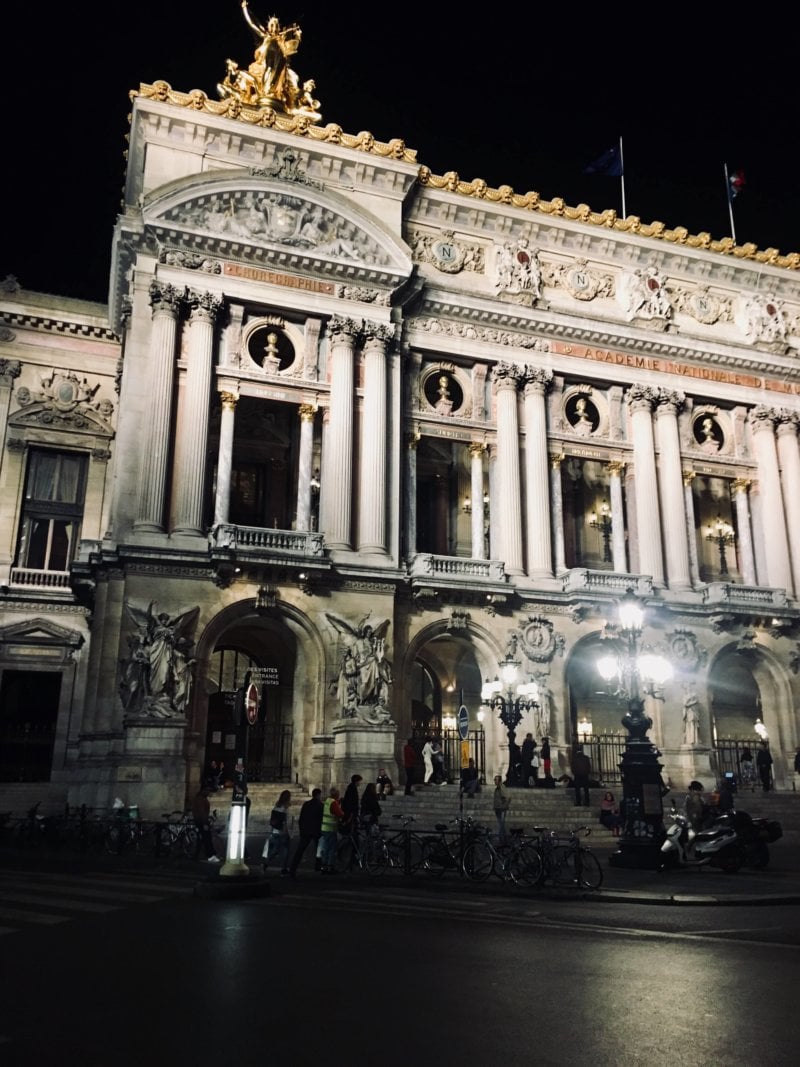 Anyway, Friends, thank you for indulging me. I don't travel, really, ever. And the truth is I don't have much wanderlust. I'm so happy at home. I hate flying. I only want to travel more when I'm actually traveling. I hope I can. Au revoir xo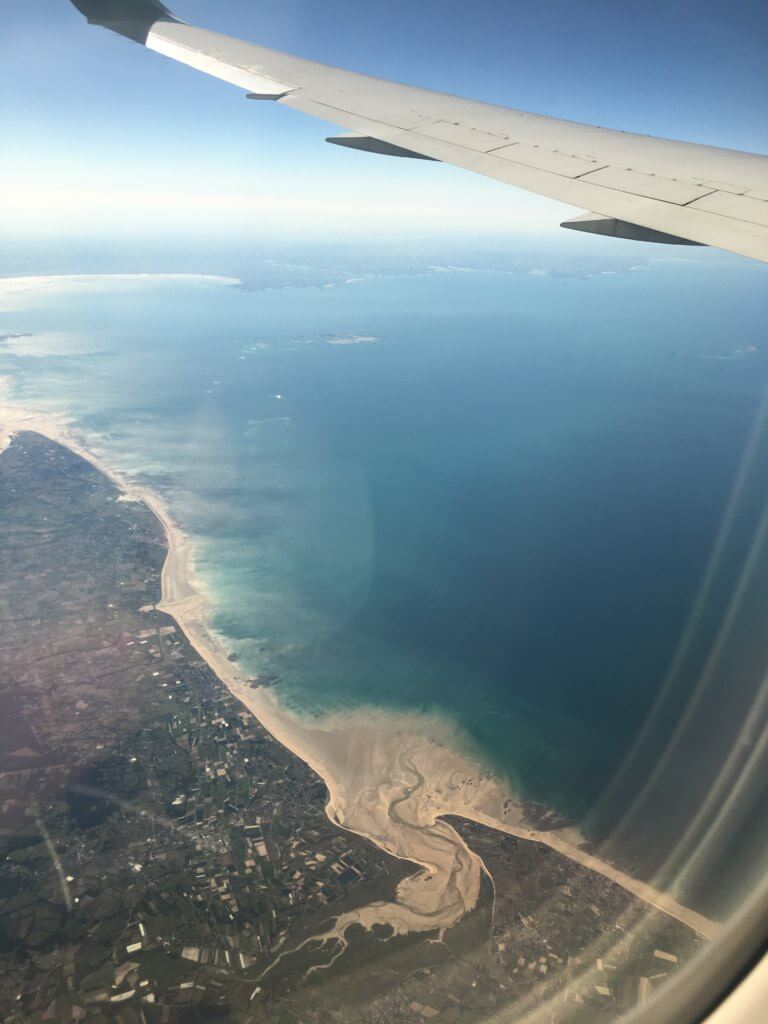 This post may contain affiliate links. Please read my disclosure policy.