Chatting Mushroom, Black Bean, Celery Soup and More with Margaret Roach
This post may contain affiliate links. Please read my disclosure policy.
By the end of last winter, I found myself making the same three soups — lentil, cabbage, tomato — over and over and over again.
I promised myself then I would, upon next soup season, branch out—that I'd dip my toe in unchartered broths and brews before falling back to my reliable staples.
And I'm so glad I did because I've discovered some new favorites: an utterly simple cream of celery soup brightened by a toasted walnut-currant salsa; a classic cumin-and-garlic seasoned black bean soup scented with orange zest; a light and lemony broccoli soup unlike any other I've tasted; and an especially mushroom-y mushroom soup thanks to the inclusion of dried mushrooms, an ingredient that too often, irrationally, deters me from the get-go.
I've discussed all of these discoveries with my friend (and brilliant master gardener) Margaret Roach of A Way to Garden. Besides recipes, we talked about soaking and brining beans and when this step can be skipped; about stock and if it's really necessary; about how we can change up the texture of a soup to suit our preferences; and about those extra ingredients that can make all the difference: heaps of fresh dill with mushrooms, orange rind with black beans, and other such flavor surprises.
UPDATE: GIVEAWAY IS CLOSED. Winner is Anne Schafer. I've emailed you. We're each giving away a copy of our favorite soup cookbook, Anna Thomas's Love Soup. Enter by leaving a comment below (US residents only); enter again over on Margaret's site.
Read along or listen to the podcast right here.
PS: Chatting Soups with Margaret Roach, Volume 1
PPS: ALL the Soups Right Here: Soup
Balthazar Cream of Mushroom Soup via Smitten Kitchen: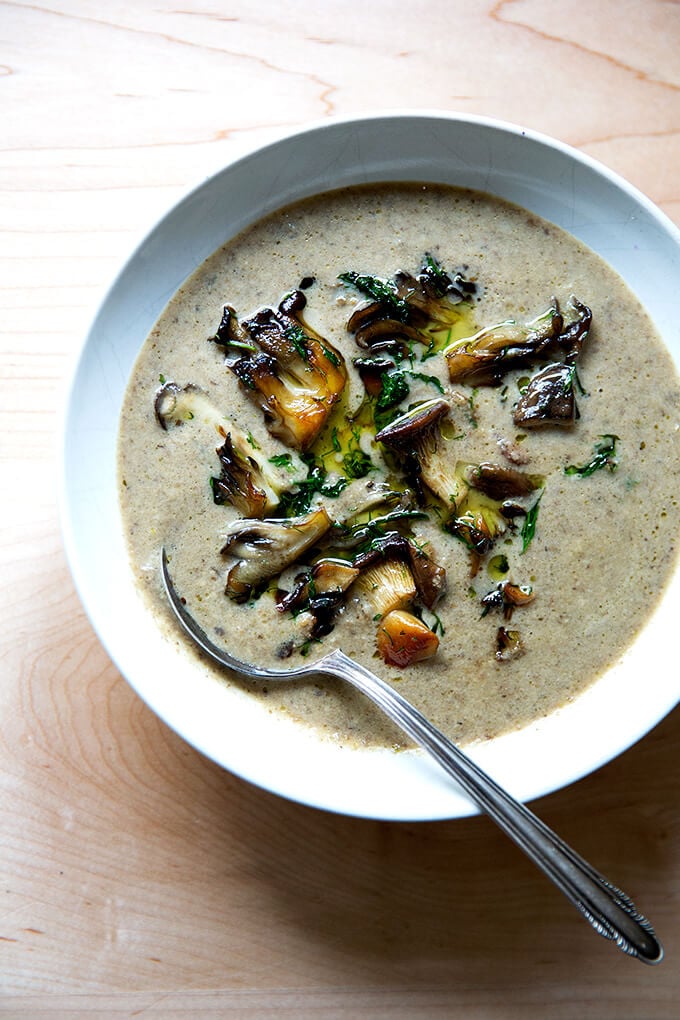 This time of year, I always order another case of quart containers. These are the absolute best for freezing soups and stocks as well as for gifting soup to friends.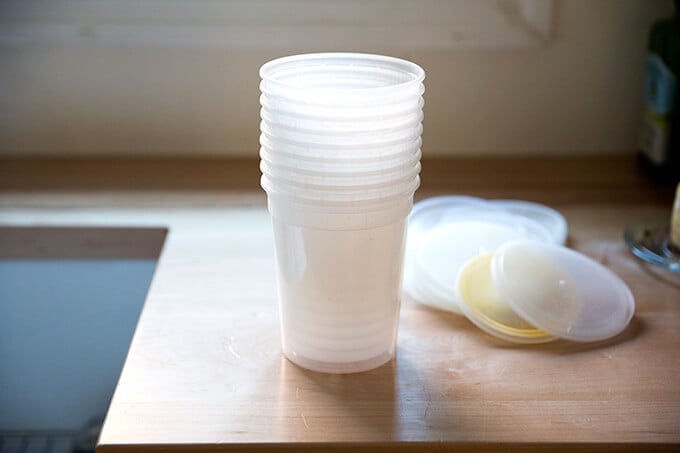 When I am very organized, I make a double batch of this vegetable stock and freeze it to have on hand as needed. Otherwise, I use water without thinking twice—well-salted water is a perfectly fine substitute for stock.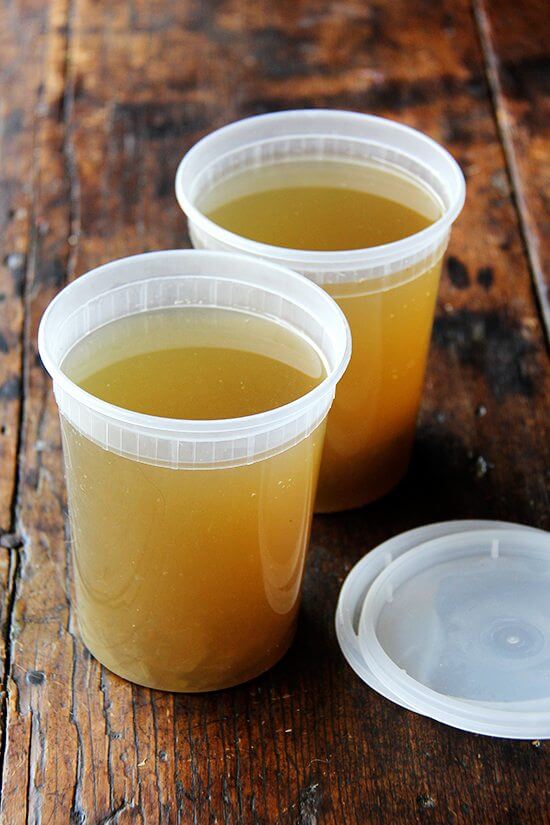 So often, soups, puréed or otherwise, are not so pleasing to the eye. And while looks aren't everything …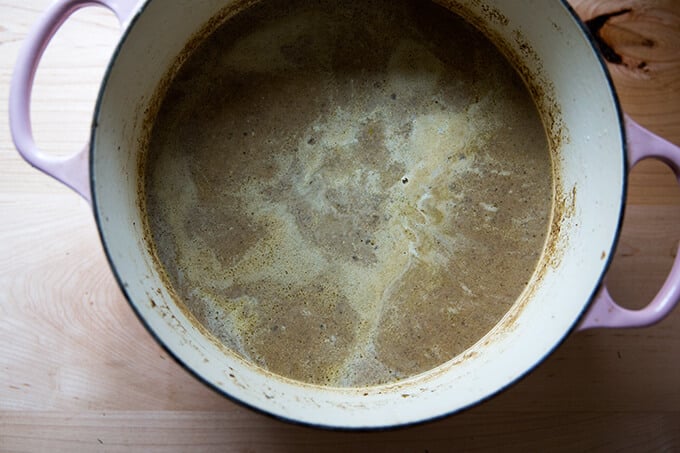 … a garnish helps. For fun, I sautéed some king and hen of the wood mushrooms to liven up the creaminess.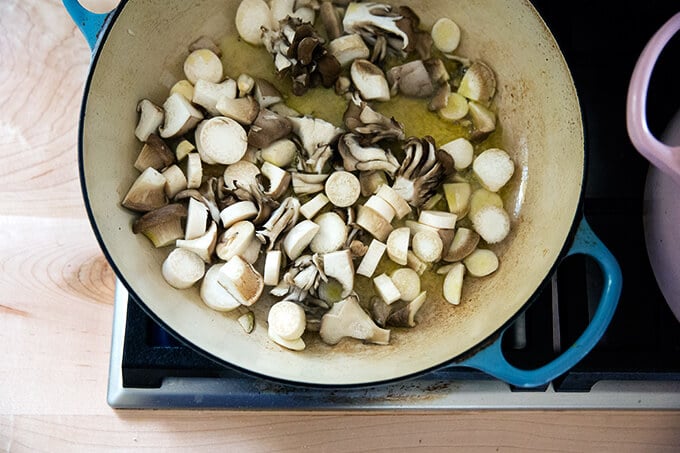 And after hearing Margaret talk about Mrs. Kostrya's Polish mushroom soup with lots of fresh dill …

… I had to give it a whirl.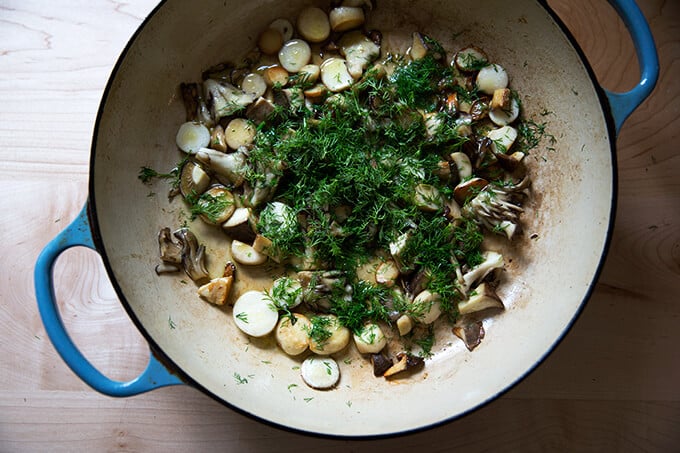 No regrets. Get the recipe here: Balthazar Cream of Mushroom Soup.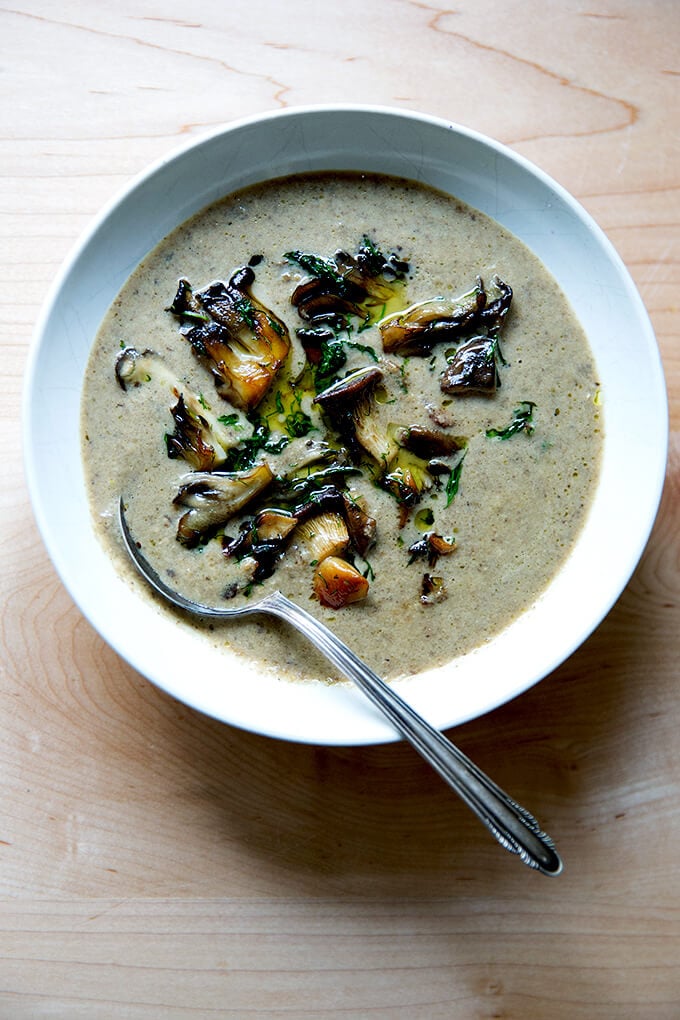 This post may contain affiliate links. Please read my disclosure policy.