12 Favorite Vegetarian Dinners (Weeknight-ish)
This post may contain affiliate links. Please read my disclosure policy.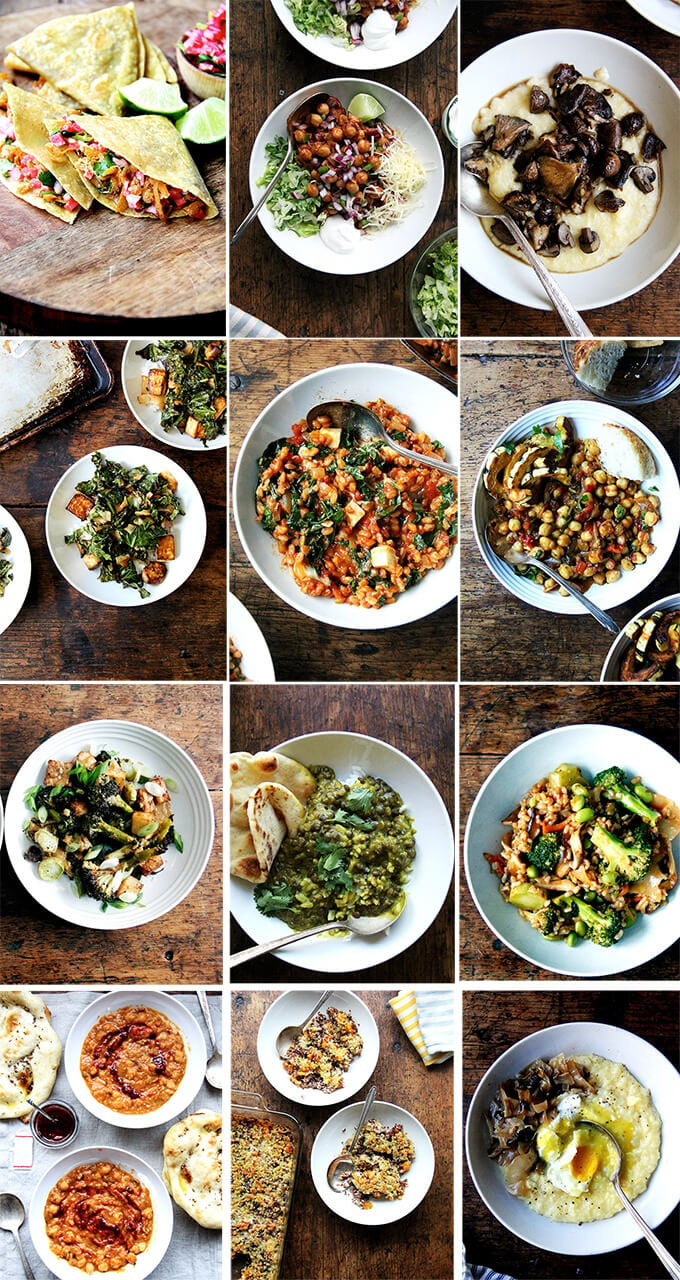 As you know, I am not a vegetarian, but as I get older, I find myself drawn more and more to vegetarian meals. Below are twelve of my favorites, regardless of the season, though many are especially good this time of year as well as throughout the winter.
PS: 18 Favorite Chicken Recipes
PPS: 9 Favorite Pastas for Fall
1. Sweet potato quesadillas—a friend of my aunt Marcy sent me this recipe, and it has been a favorite ever since.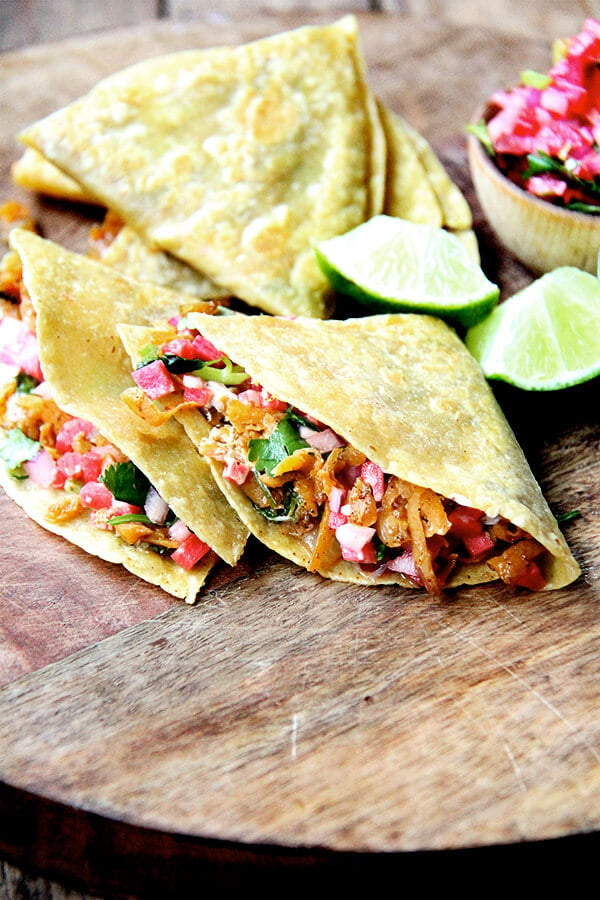 2. Polenta with Sally Schneider's roasted mushrooms—I love this method for roasting mushrooms; it yields a good amount of brothy-sauce as well as crisp, flavorful mushrooms.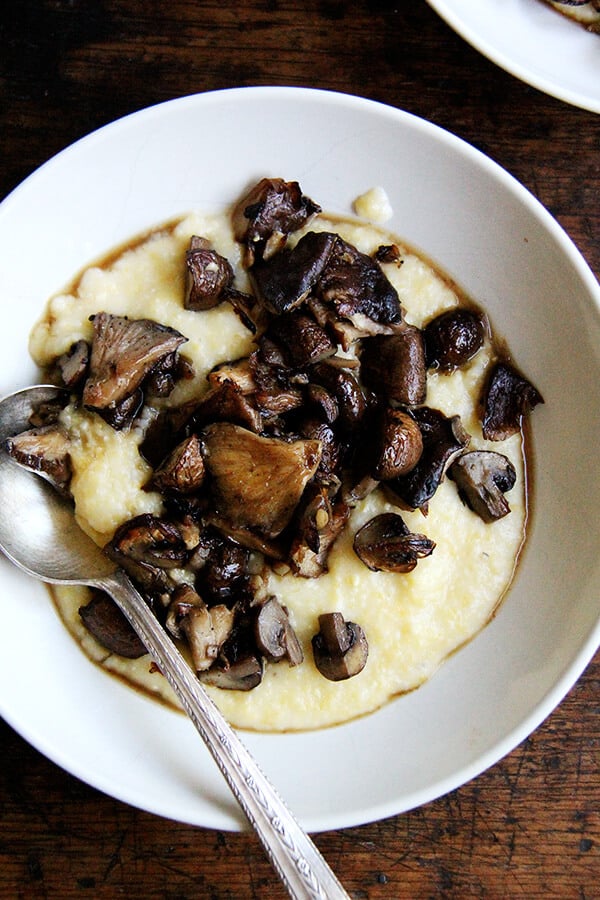 Chickpea tagine with tomato jam—inspired by a Tagine served at a local Moroccan restaurant, Tara Kitchen.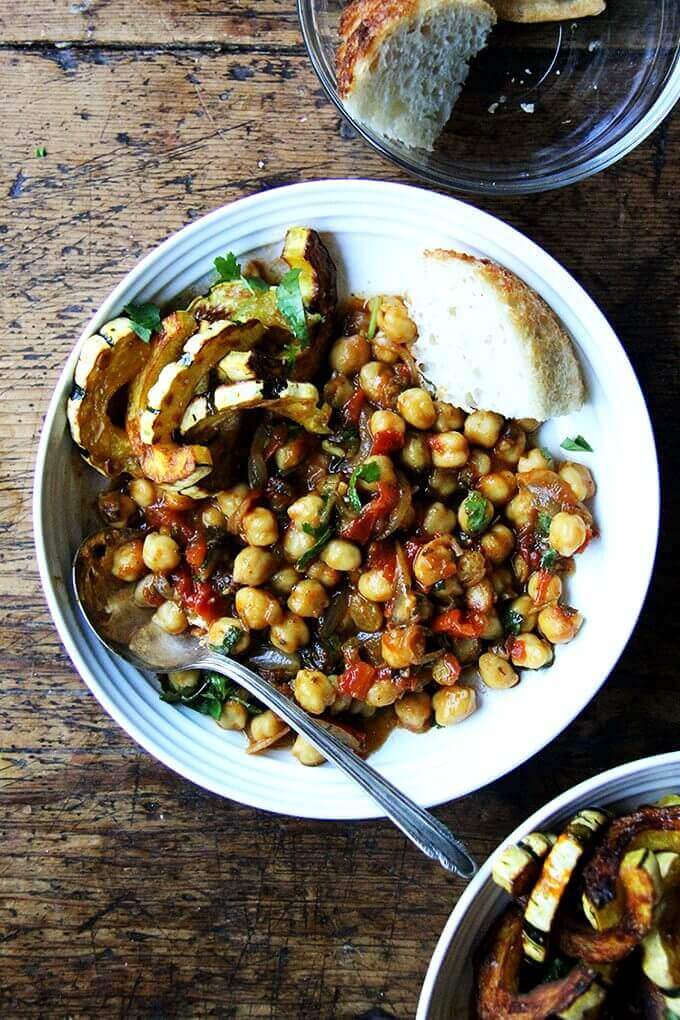 Quinoa bake with roasted butternut squash and onions—this quinoa bake combines ALL the Thanksgiving herbs (sage, rosemary, and thyme) with roasted onions, butternut squash, and a mix of Gruyère and parmesan.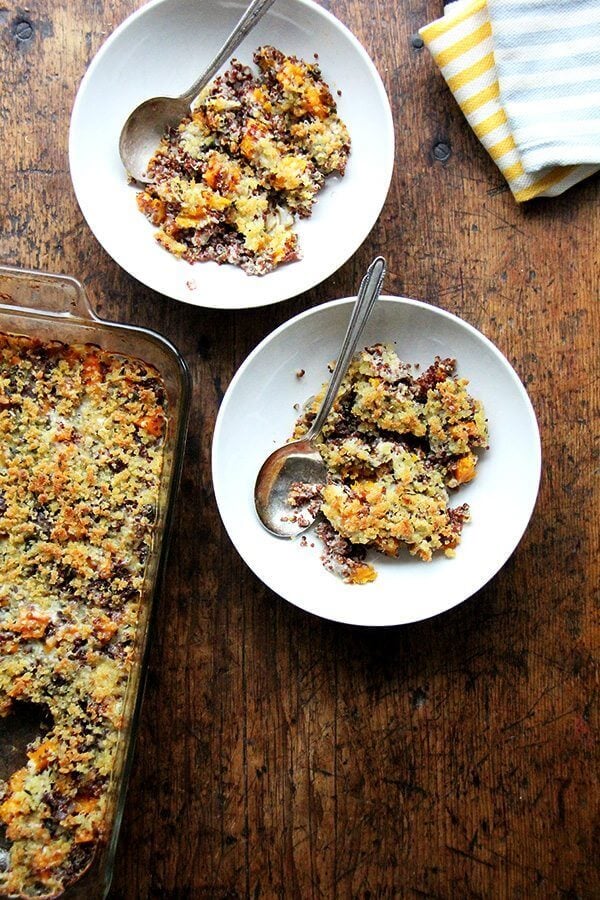 Curried lentils with coconut milk—from Julia Turshen's Small Victories, this one, seasoned with turmeric, cumin, coriander, and ginger, has been another favorite since I first made it.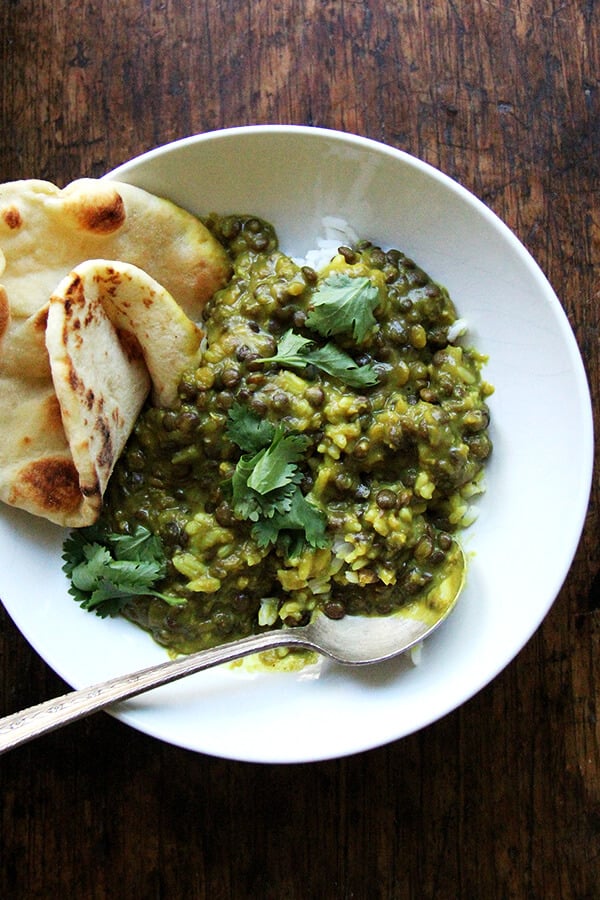 Crispy tofu and broccoli with sesame-peanut pesto—from Deb Perelman's latest, Smitten Kitchen Every Day, this one calls for roasting tofu and broccoli, then topping with a sesame-peanut pesto, a sauce modeled after the ones dressing Deb's favorite "deliciously inauthentic" take-out noodles.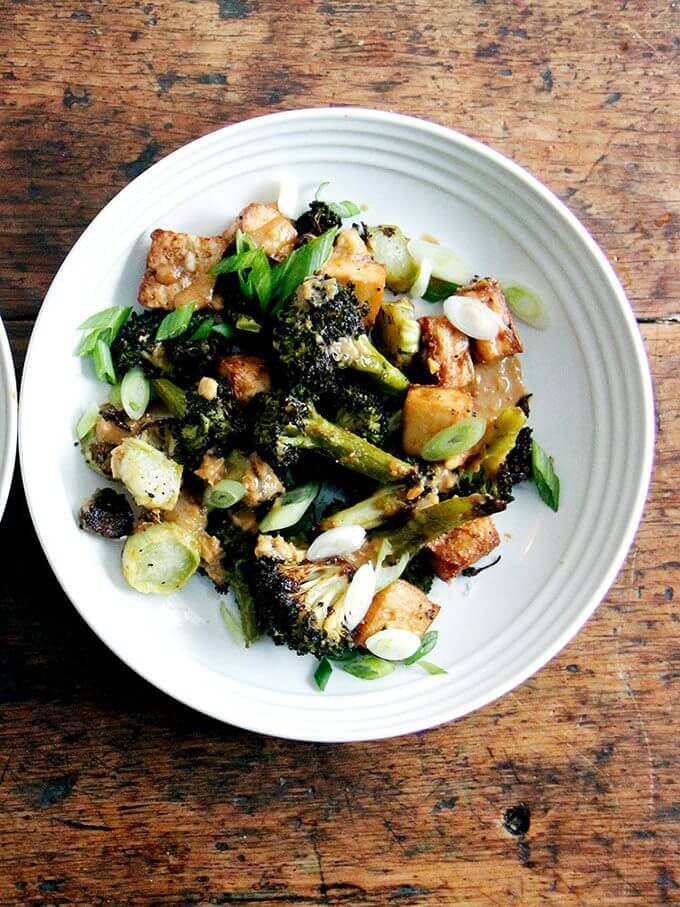 Oven-baked polenta (a miracle!) with poached eggs: If you've never baked polenta, it's time!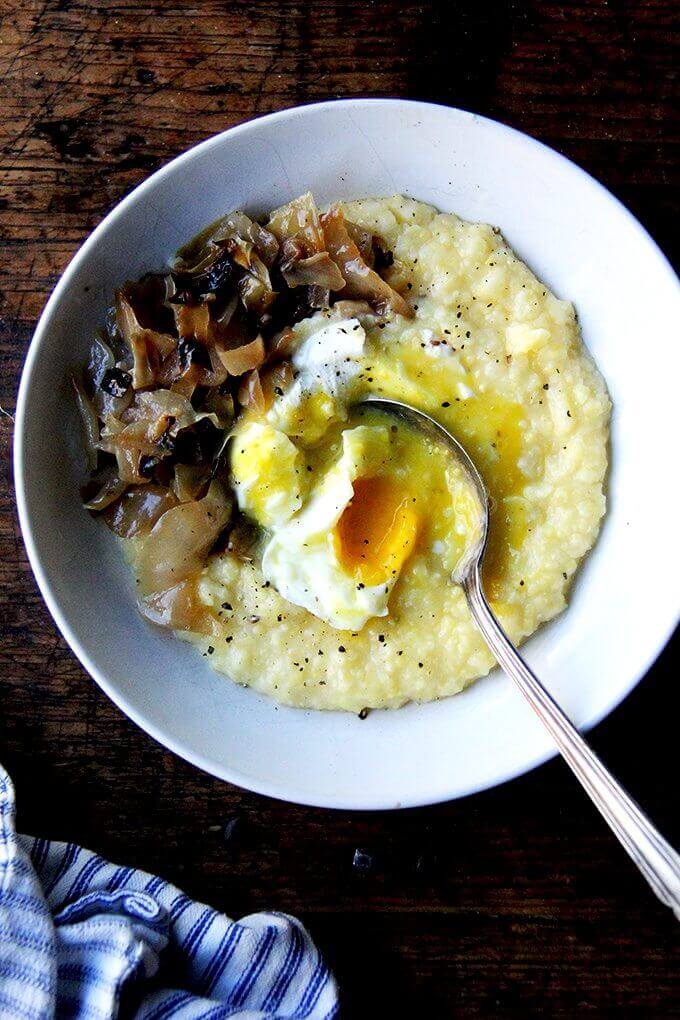 Chickpea taco bowls: Adapted from my favorite taco recipe, this one, for me, is just as (if not more) satisfying.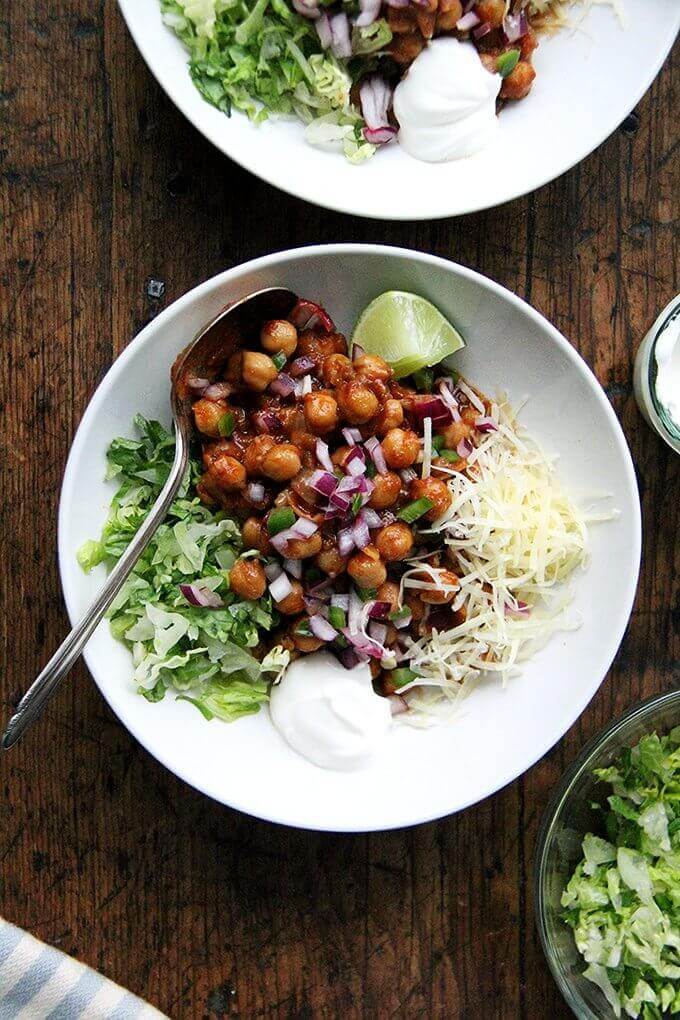 Farro risotto with kale and feta: A favorite Ottolenghi recipe … simplified.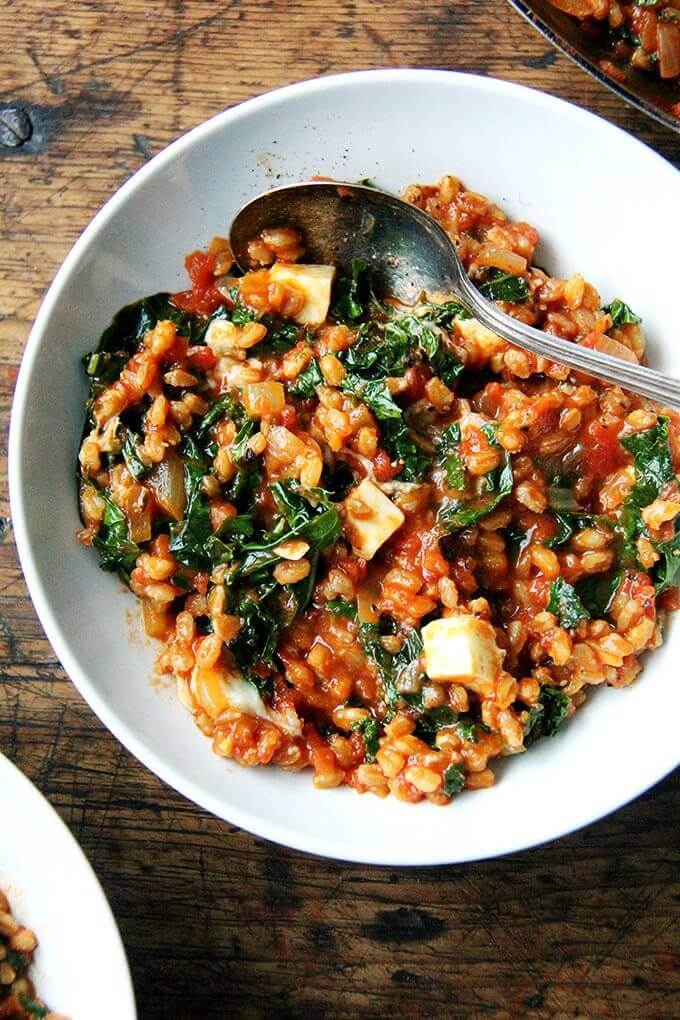 Crispy tofu and kale with coconut If you haven't discovered the joys of baking tofu — no pressing, no marinating, no sticking — it's time!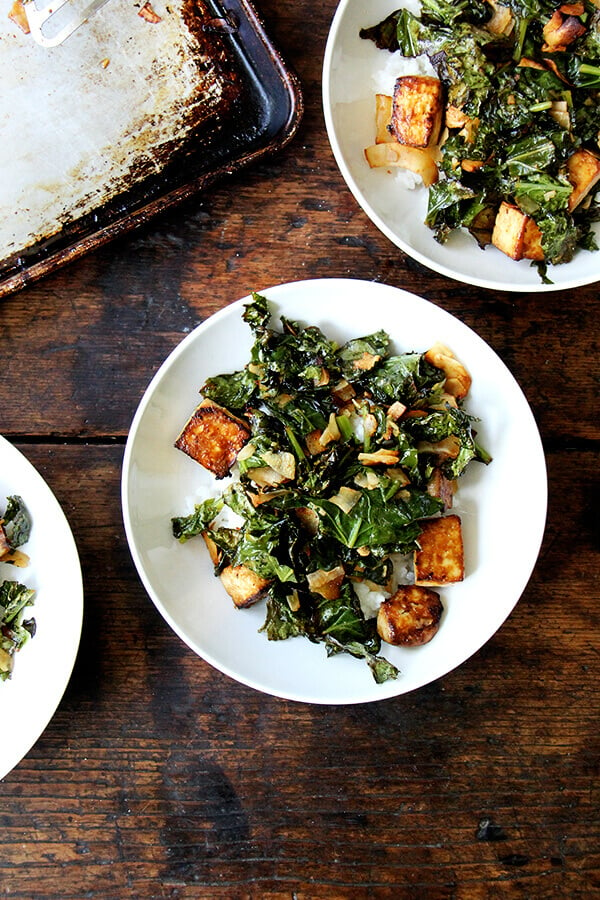 Kimchi fried rice: With cooked rice on hand, this recipe is especially weeknight friendly, but because it comes together so quickly, it's important to have all your ingredients prepped before cooking.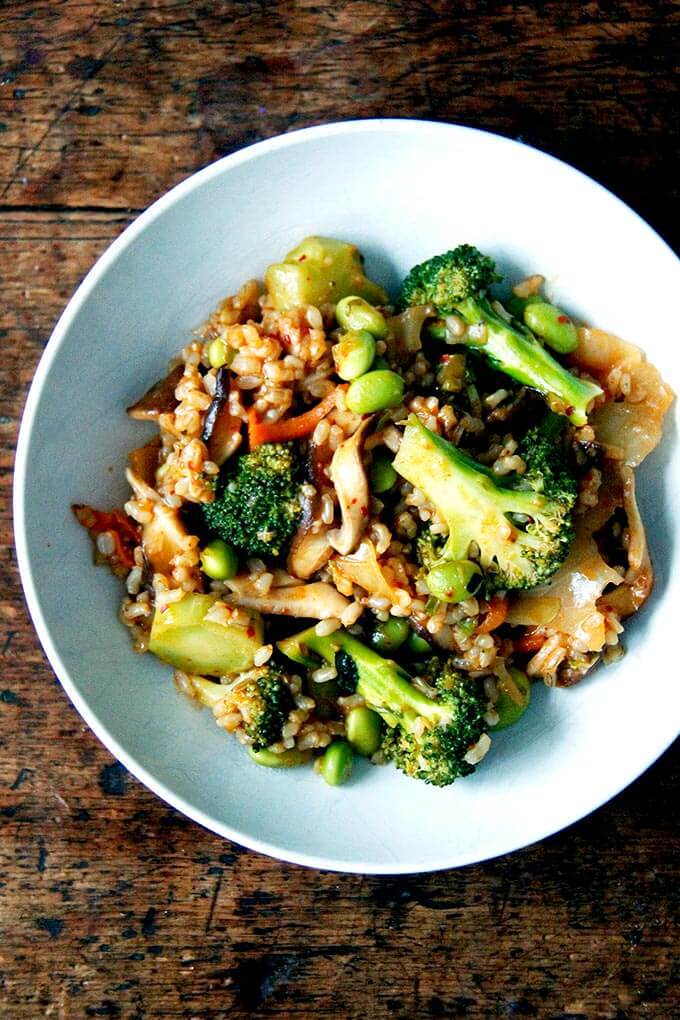 Leblebi: Moroccan chickpea stew: Leblebi originates in Tunisia, and is typically served at breakfast with various garnishes: poached or hard-boiled eggs, a sprinkling of cumin or capers, a drizzle of olive oil or harissa, toasted bread, preserved lemon, tinned fish, or pickled vegetables. I like it for dinner with harissa and bread. Yum.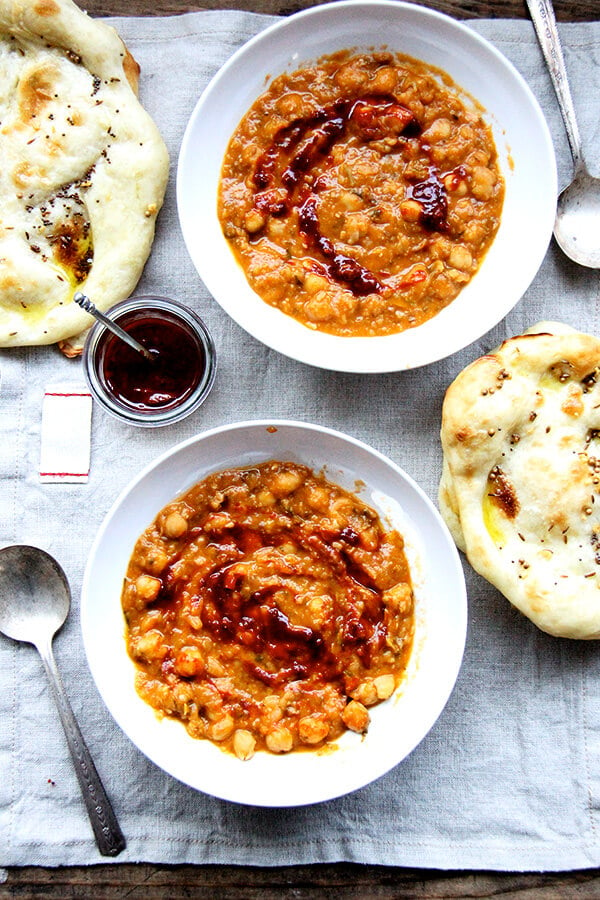 This post may contain affiliate links. Please read my disclosure policy.