9 Favorite Pasta Recipes (Weeknight-ish)
This post may contain affiliate links. Please read my disclosure policy.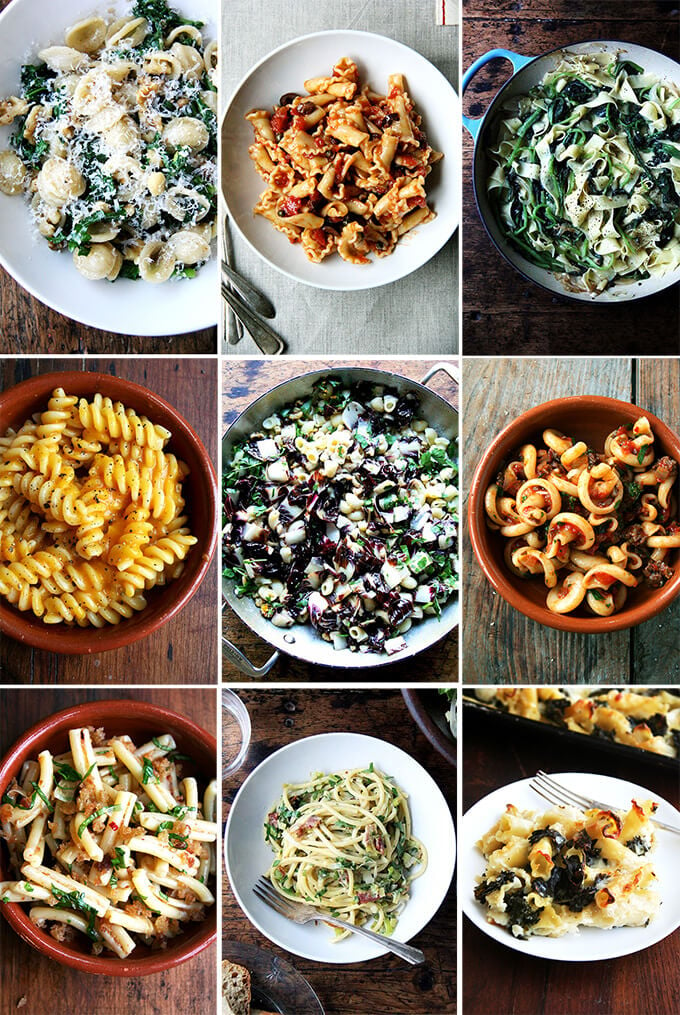 I am a wimp with cold weather. As soon as I feel a chill in the air, I find myself walking around the house clad head-to-toe in winter gear: hat, fleece-lined leggings, slippers, and all. I also find myself craving pasta. Here are a few of my seasonal favorites. And while I love all of them, if you're looking for a template you can tweak to your liking, I highly recommend the carbonara, which can be made with bacon or without and with any number of vegetables from asparagus to Swiss chard. Happy Noodling, Friends.
PS: 18 Favorite Chicken Recipes
PPS: 12 Favorite Vegetarian Recipes
1. Bucatini carbonara with leeks and lemon: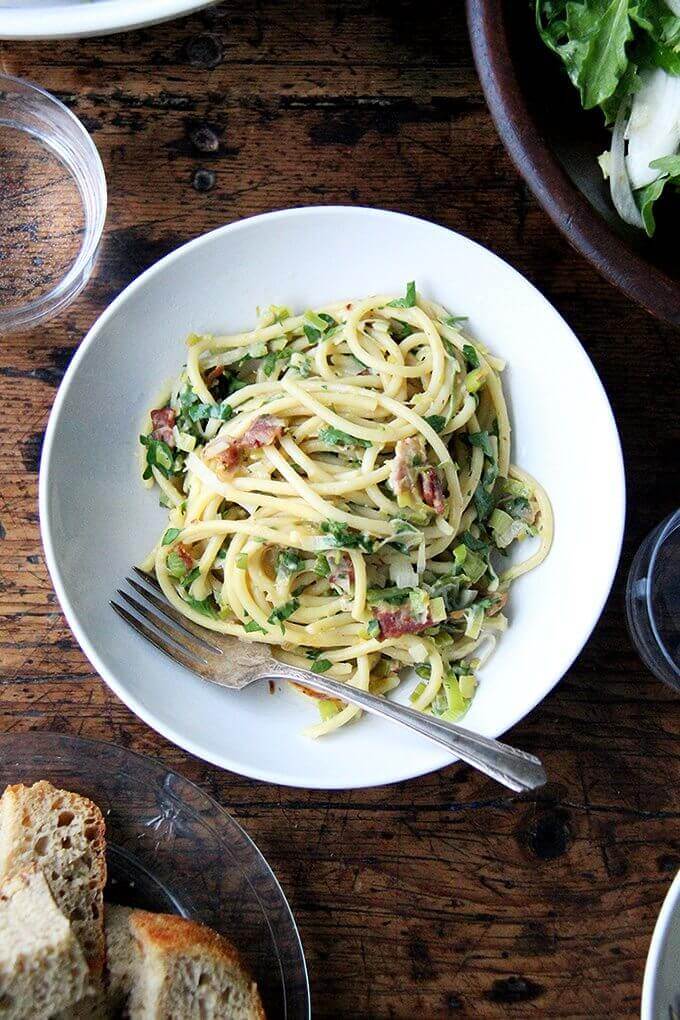 2. Rotini with butternut-sage sauce — so good; from an old Gourmet

3. Orecchiette with brown butter, Swiss chard, and toasted walnuts.
4. The New Basics Puttanesca: This one requires an hour of simmering, but the hardest part about the recipe is opening the many cans and boxes: anchovies, capers, crushed tomatoes, etc.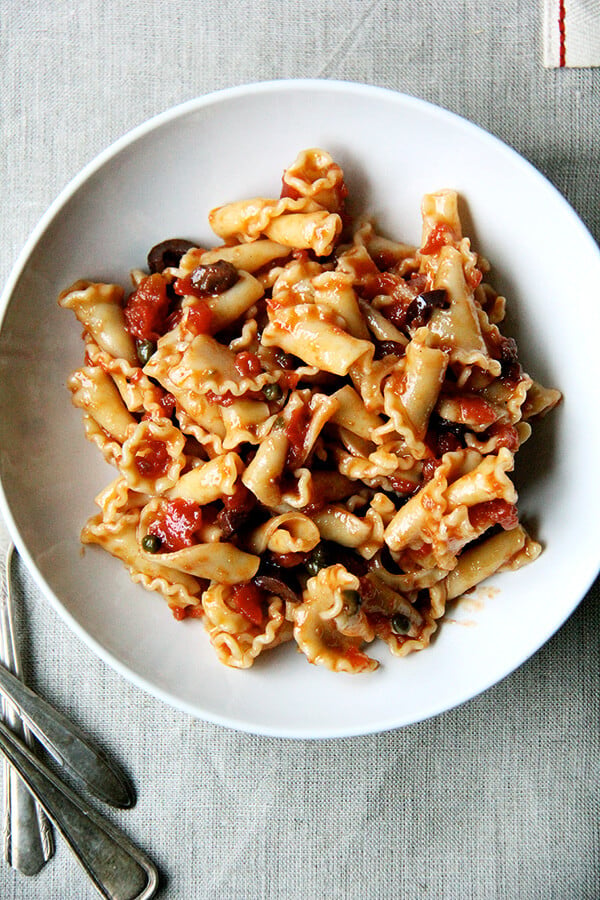 5. My favorite carbonara recipe adapted to accommodate all of my CSA greens with the bacon omitted:
6. Sheet pan pasta gratin with kale:
7. Not the famous Marcella Hazan tomato sauce — another one with white wine, parsley and garlic. Yum.
8. From Colu Henry's Back Pocket Pasta (such a good one!), pasta with radicchio, orange, and blue cheese. 
9. Pasta with bread crumbs, anchovies, and garlic:
This post may contain affiliate links. Please read my disclosure policy.