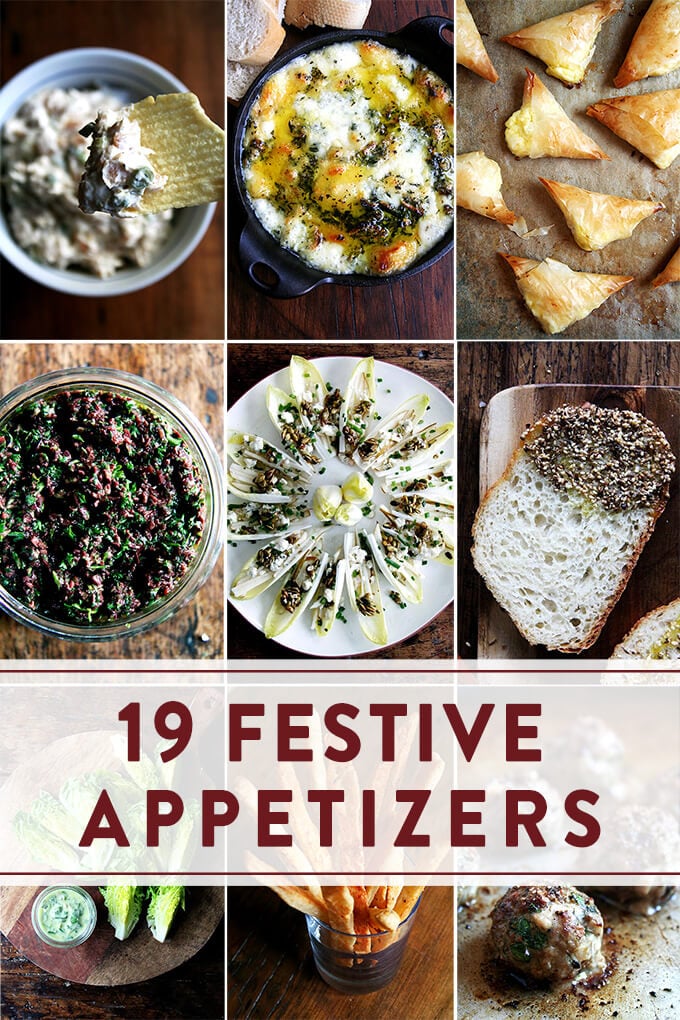 Friends, how has another year nearly passed? I mean, really, how?
If you're entertaining on New Years and are looking for inspiration, I hope this post might offer some. Here's a selection of my favorite melty, spready, seedy, dippy, one-bitey nibbles.
Wishing you all a healthy and happy New Year. Thank you all sincerely for reading and commenting and just being here. It truly means the world.
Endive boats with pear, blue cheese, candied pepitas, chives and citrus vinaigrette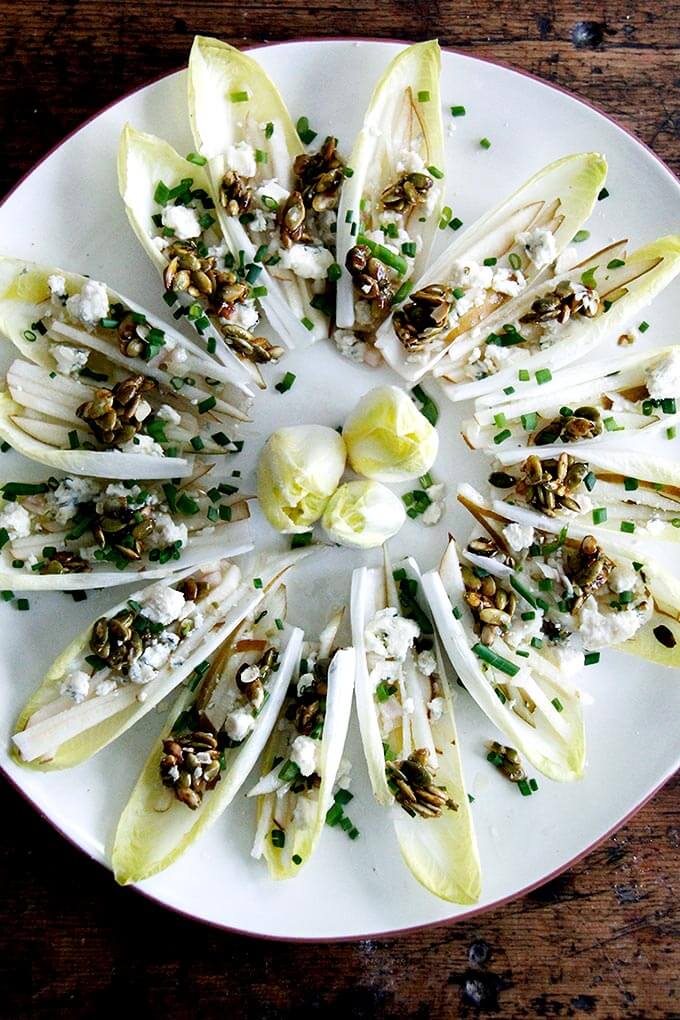 Herbed Ricotta with Toasty Bread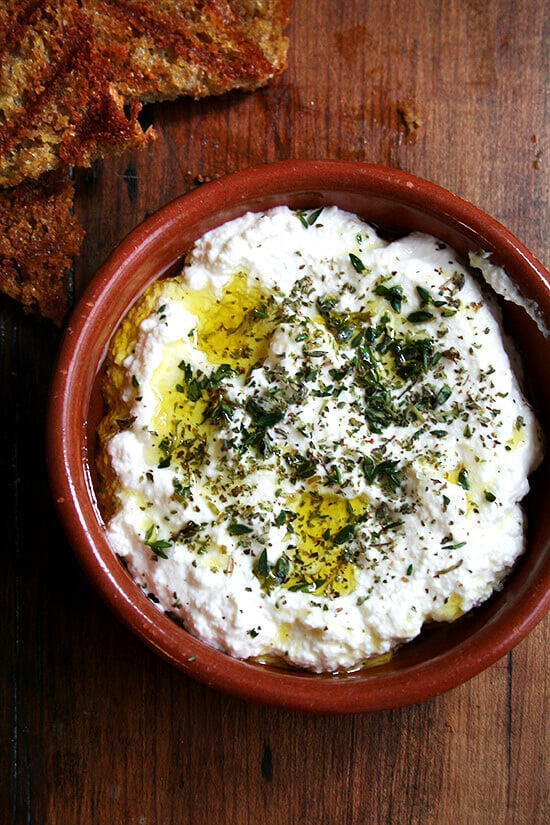 Garlic and Thyme Monkey Bread with Spicy Tomato Sauce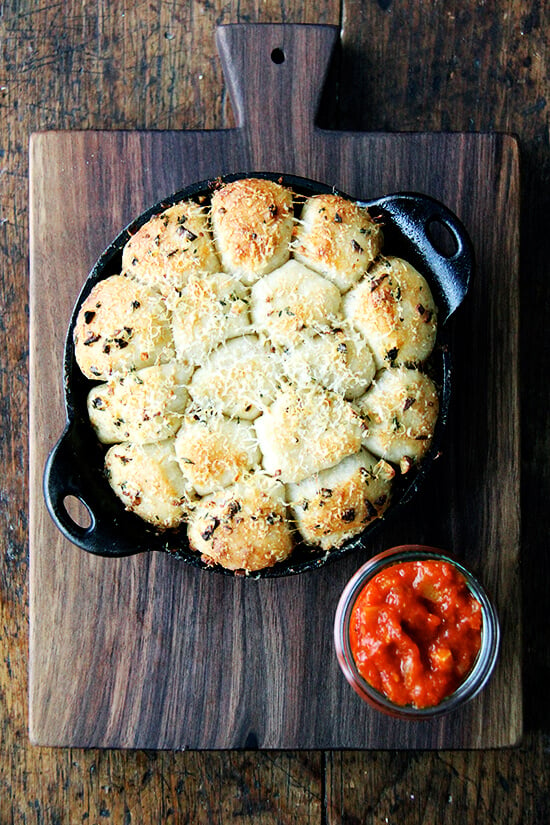 Thyme-Roasted Grapes with Homemade Ricotta and Grilled Bread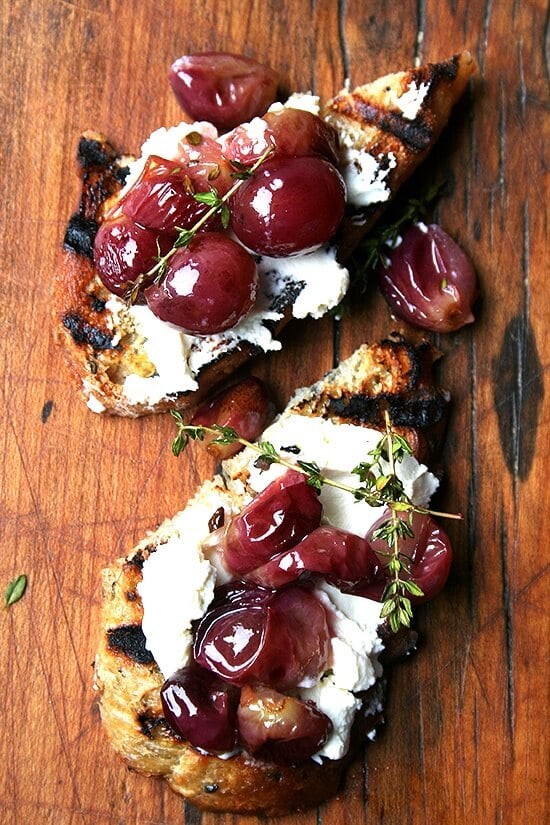 Little Gems with Green Goddess Dressing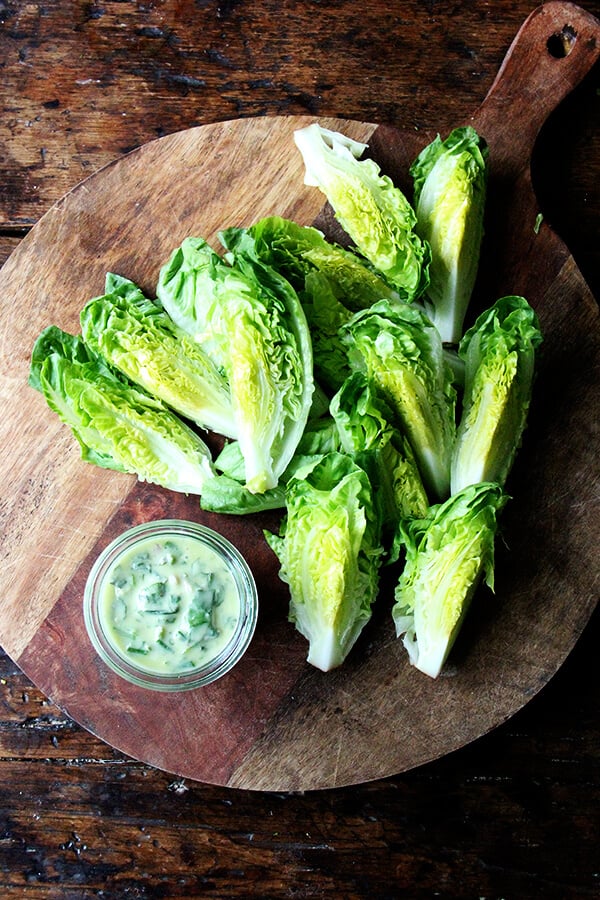 Homemade Three Seed Crackers + Cheese Board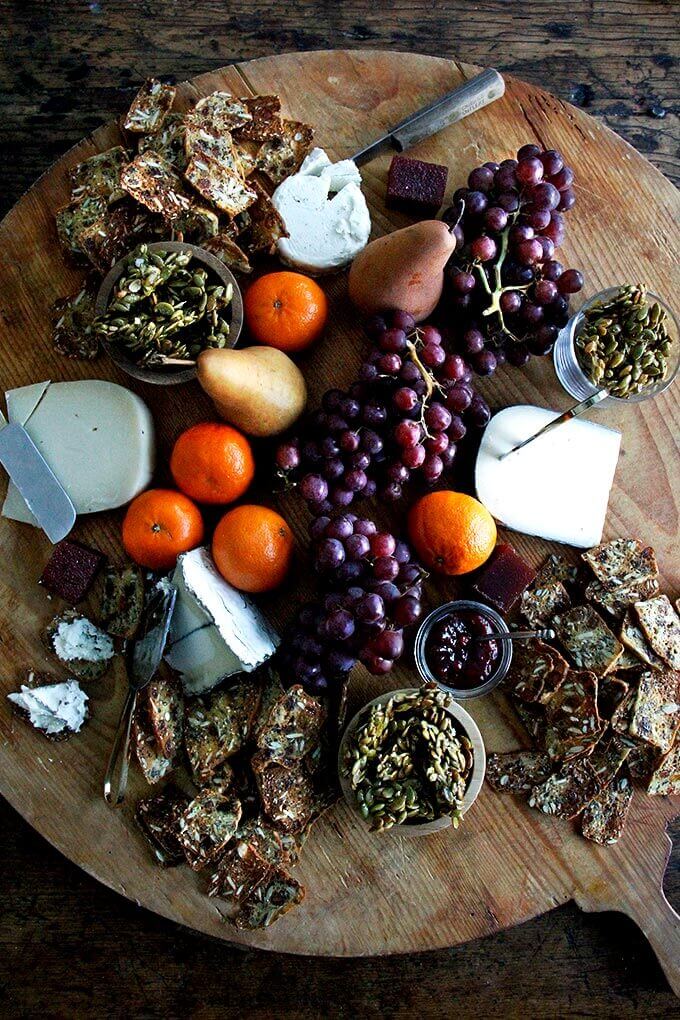 Sweet and Salty Candied Pepitas