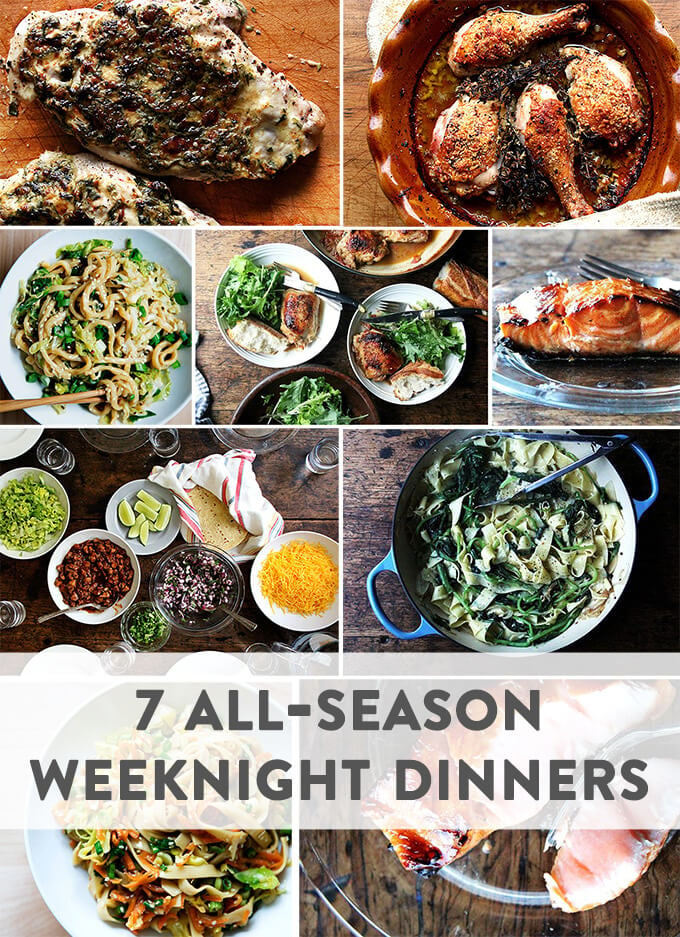 Fast. Quick. Easy. These are all relative terms. An unfamiliar "easy" recipe for someone making it for the first time may not materialize so quickly in the end.
True weeknight dinners are the ones you make again and again, the ones whose process you've committed to memory. Without a recipe to bog you down, these meals come together in a flash.
This holds true for each of the 7 recipes included here — I have committed nearly all to memory, referencing them here and there for times and temperatures. Additionally, these are meals I turn to regardless of the season because they taste good year round.
More weeknight dinner inspiration here: Weeknight Cooking
1. Chicken with White Wine and Parmesan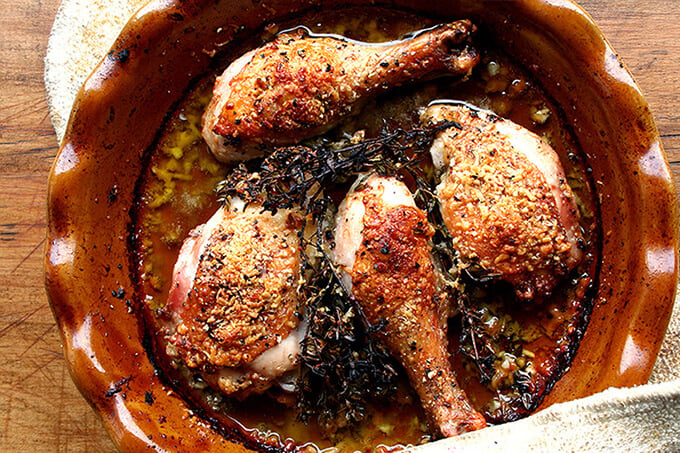 2. Simplest of Simple Chicken or Beef Tacos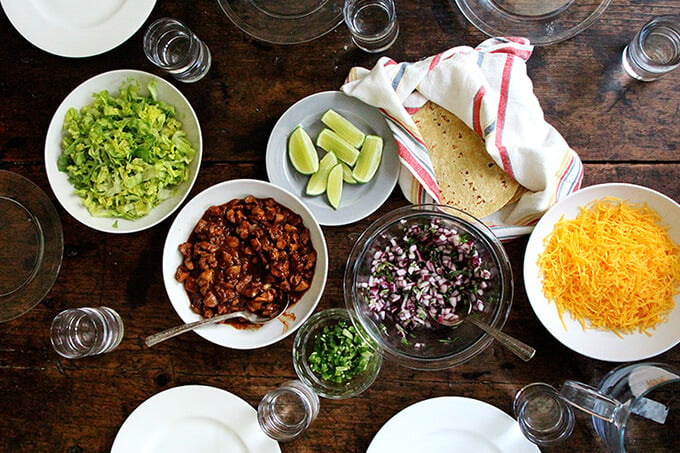 3. Broiled Tarragon Chicken Breasts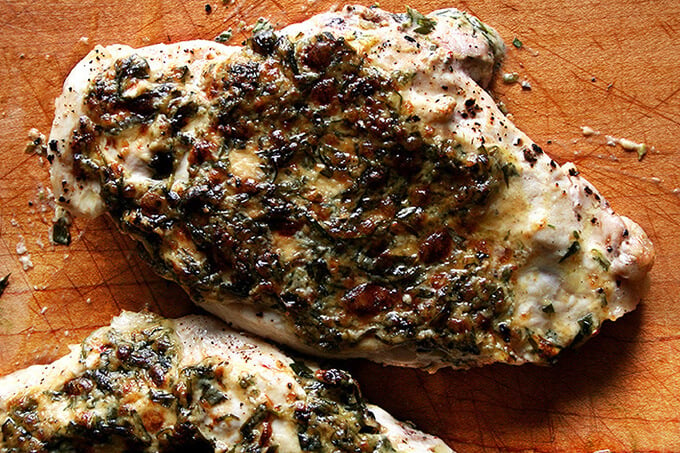 4. Lightning Fast Sichuan Noodles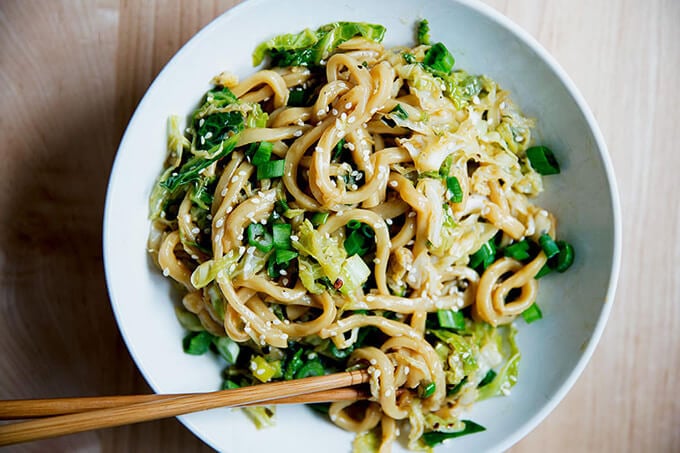 5. Pasta Carbonara Loaded with Greens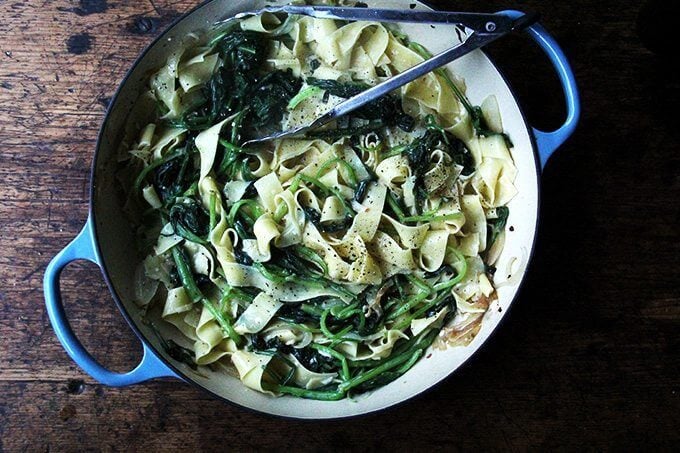 7. One Pan Sherry Vinegar Chicken