Margaret Roach's Magical Garden
This post may contain affiliate links. Please read my disclosure policy.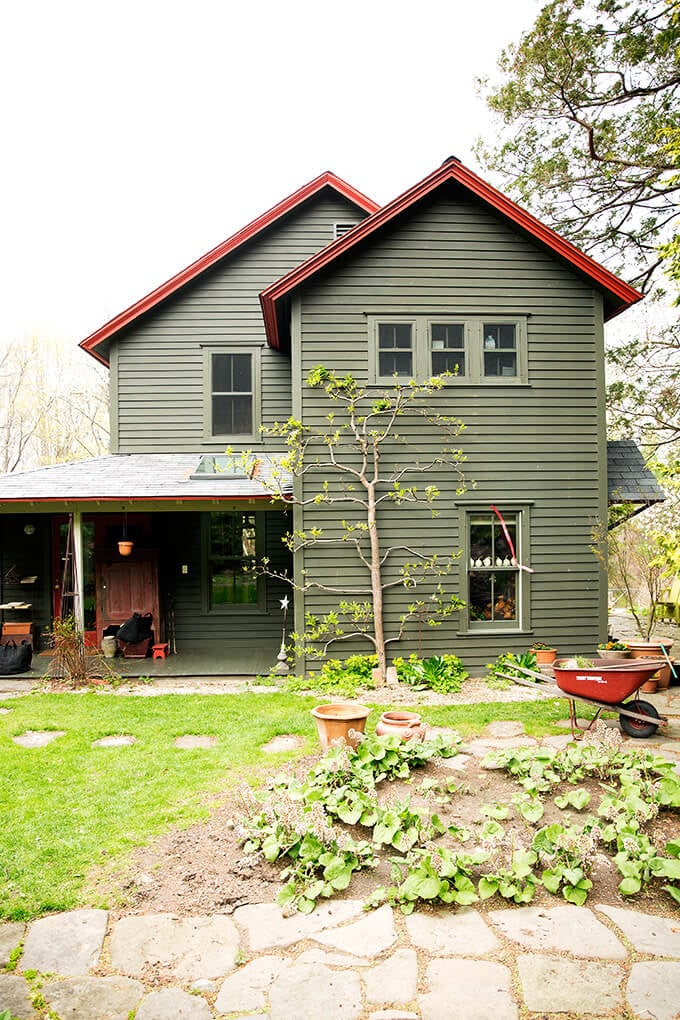 Today, Margaret Roach's all-new 21st anniversary edition of her first award-winning book, A Way to Garden, makes its way into the world.
It's 300+ pages, nearly twice as thick as the original, packed with color photos, and totally revamped to reflect forty years of wisdom and insight, most importantly the changes in how Margaret gardens today. For gardeners of all kinds and at all skill levels, it's a dream, a treasure trove of knowledge. Some highlights for me include:
18 Seed-Starting Tips
13 Things About Growing Tomatoes
Organic Lawn Care
A Must-Have Rose
Not Your Average Morning Glories
Growing Potatoes
Making Compost
I could list so much more, not to mention the touching stories (like one about sisterhood, which made me cry).
Though my garden is wee, Margaret and her website are a constant source of inspiration and a resource I turn to again and again. She taught me how to freeze parsley (and other herbs) and the trick to growing cilantro — hint, as Margaret says: "sow, sow, sow again." She also introduced me to Craig LeHoullier, his book, and Dester tomatoes, which my husband started from seed a few weeks ago in our basement. I cannot wait for summer.
I recently visited Margaret and her garden, and I've included a few snaps below. But before you get lost in the wonderland that is Margaret's backyard…
A Few Things:
Some snaps from Margaret's garden: A sea of hellebores.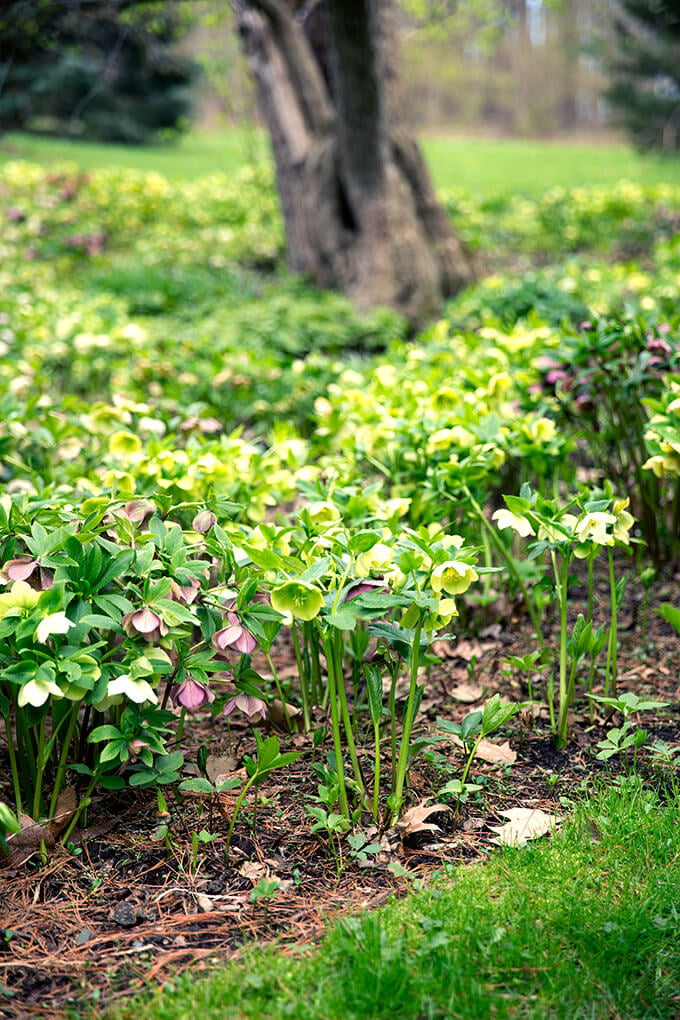 Backyard pond, where Margaret's friends are known to take baths, and …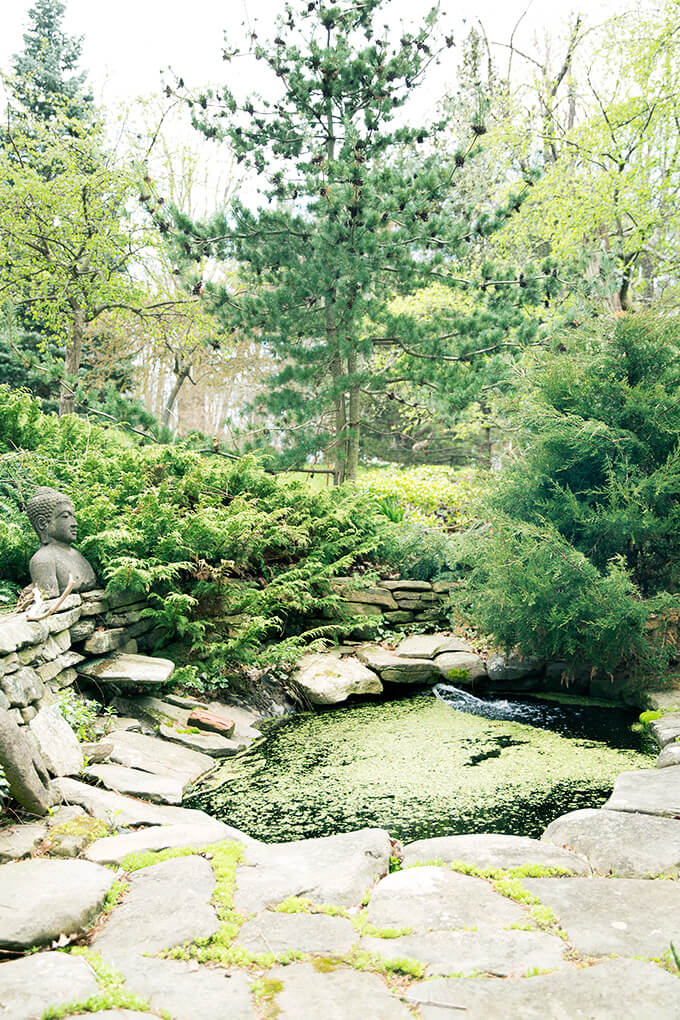 … where Margaret finds salamander egg beds while skimming leaves.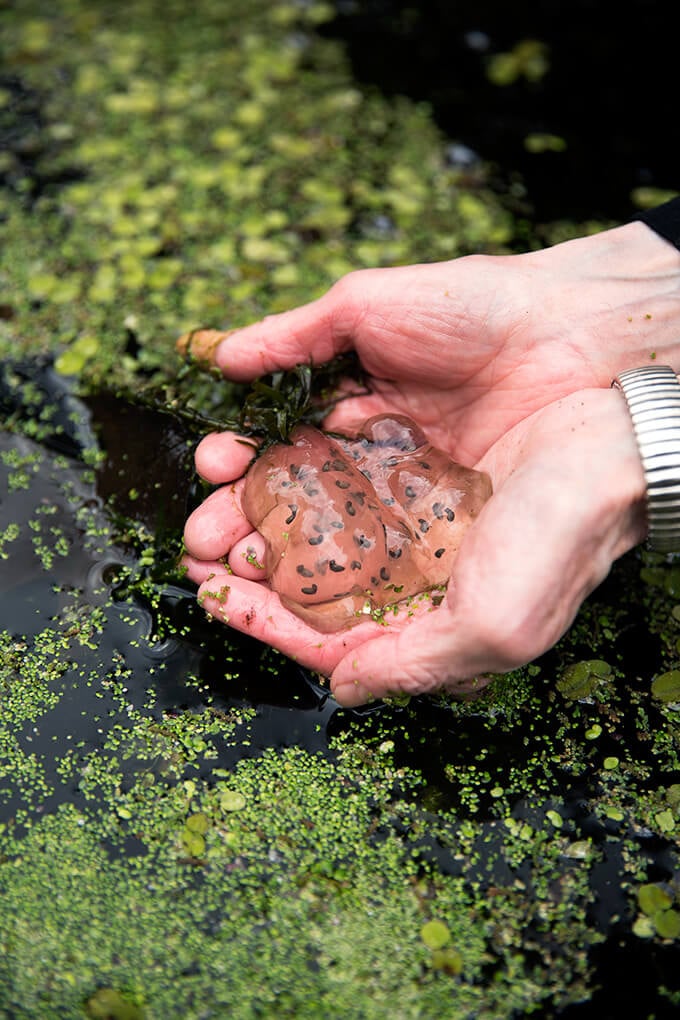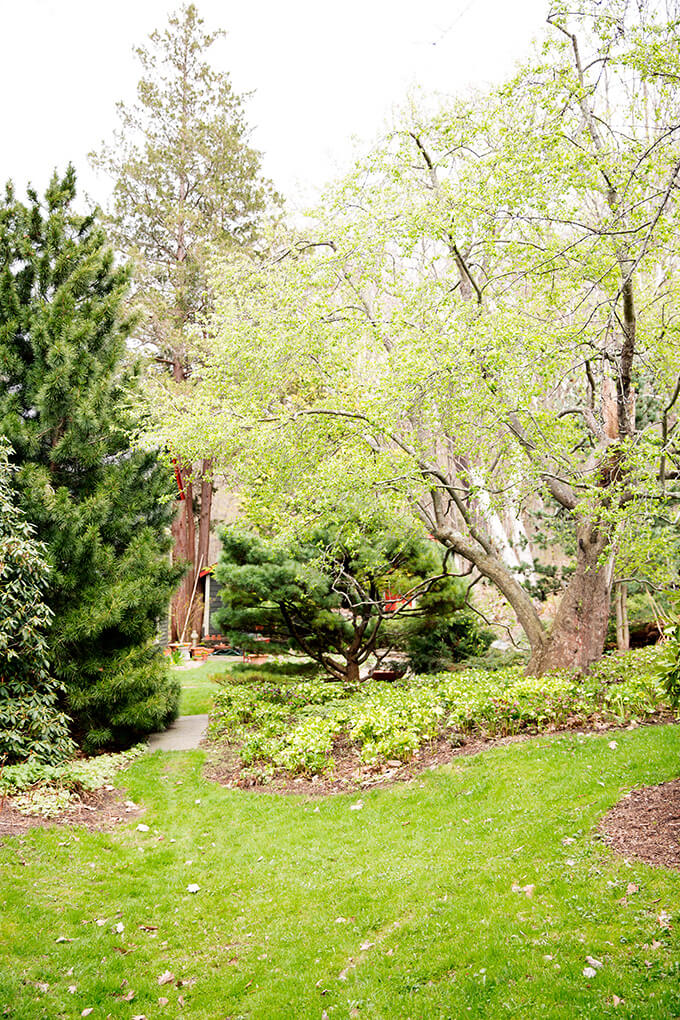 Margaret's 125-year old apple tree.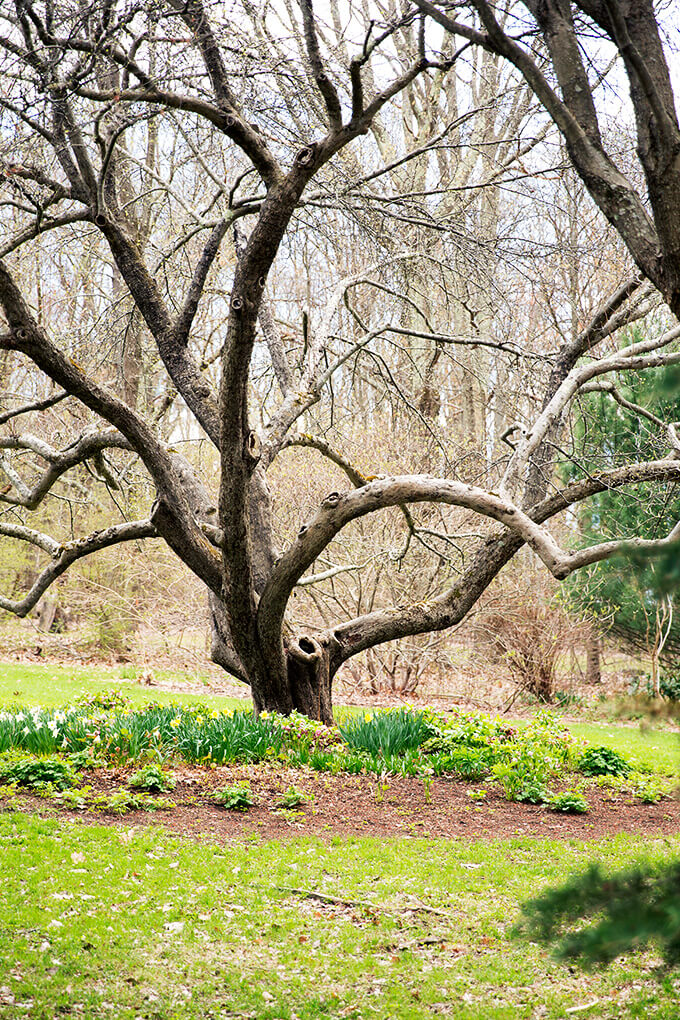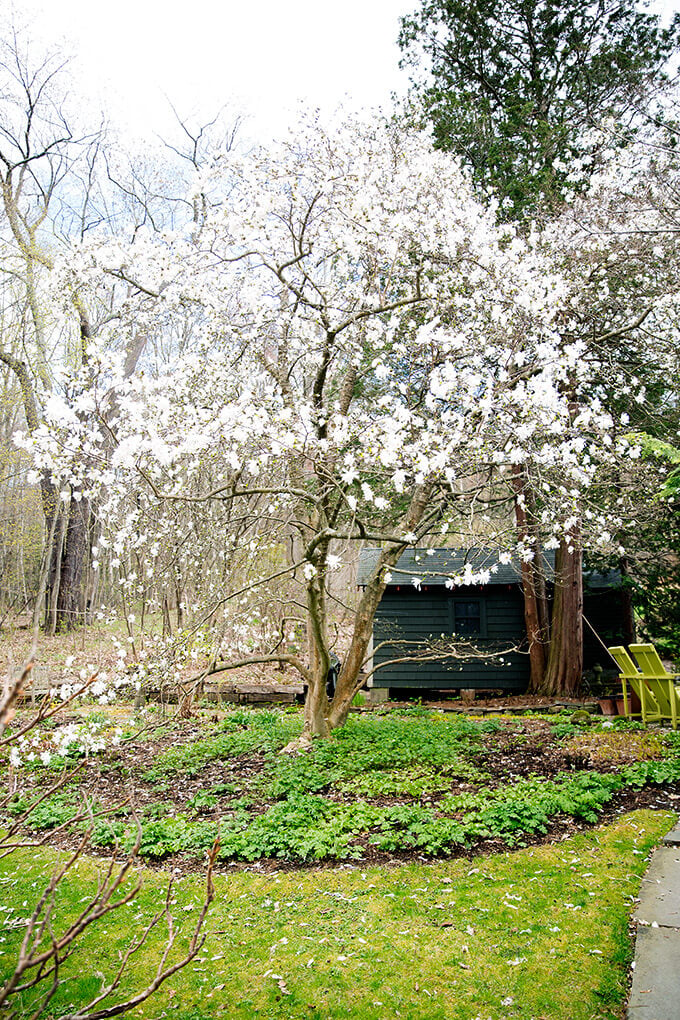 Voodoo lilie bulbs.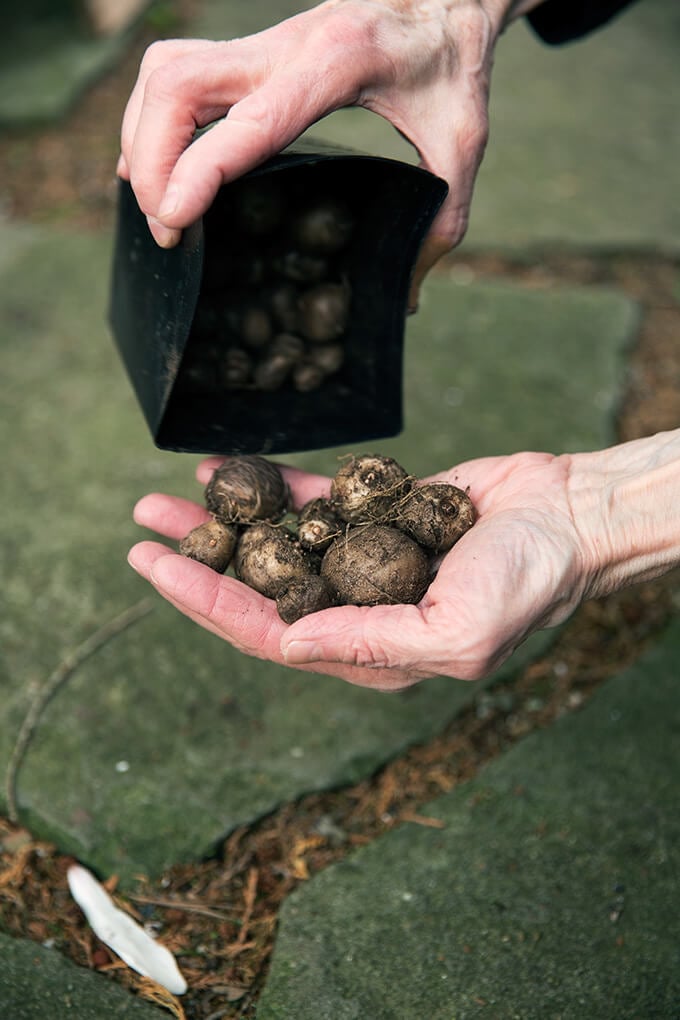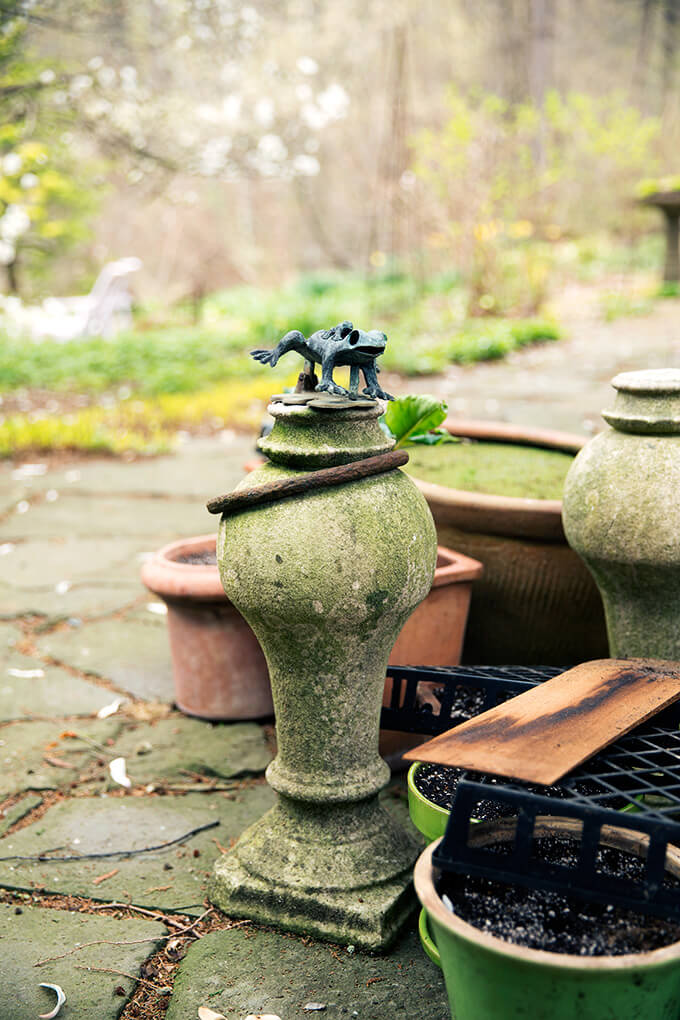 Margaret and her book! Get yours: A Way to Garden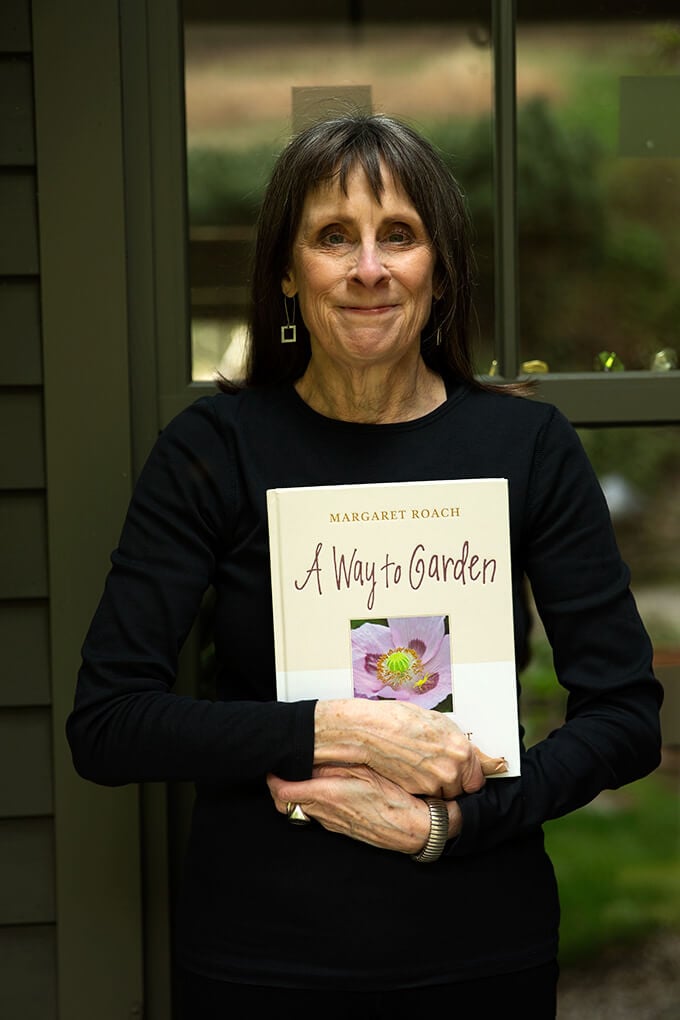 This post may contain affiliate links. Please read my disclosure policy.