A Few Ideas for Mother's Day
This post may contain affiliate links. Please read my disclosure policy.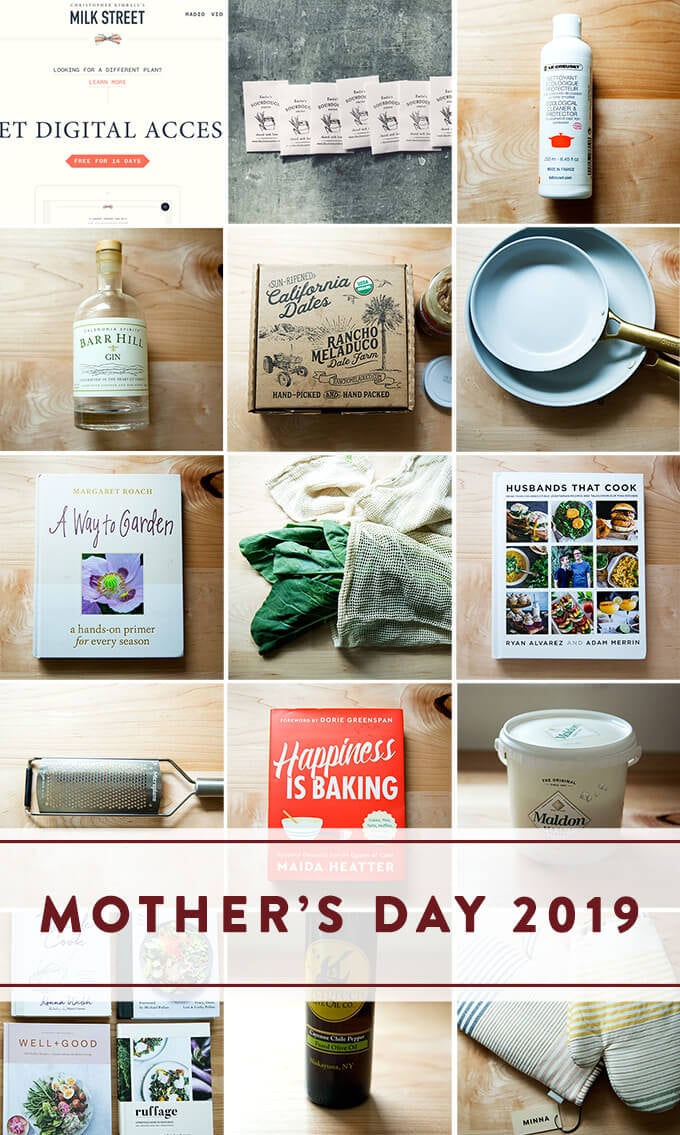 Mother's Day is fast approaching. Here are 14 gift ideas for any mother in your life.
From gin and oven mitts to dates and cookbooks to reusable produce bags and beautiful nonstick pans, there is something, I hope, for everyone. Most of these are new-ish discoveries. A collection of my perennial favorites can be found here.
Do you have anything fun to add? Let me know in the comments.
1. Food52 x Greenpan Nonstick Skillet. I bought the 8″ & 11″ set a few months ago, and I have been loving them. I love that they are both nonstick and oven safe, which makes endeavors such as frittatas effortless. I love the small one for scrambling eggs or making 2-egg omelets. You can see it in action here and here. I use the larger one for eggs, too, but also for quick sautés or when I know I'm going to need to transfer something out of the pan, like crispy chickpeas — in my larger, heavier pans, getting things out is such a task. Bonus: They're very pretty.
**This post contains affiliate links. Thank you for the support**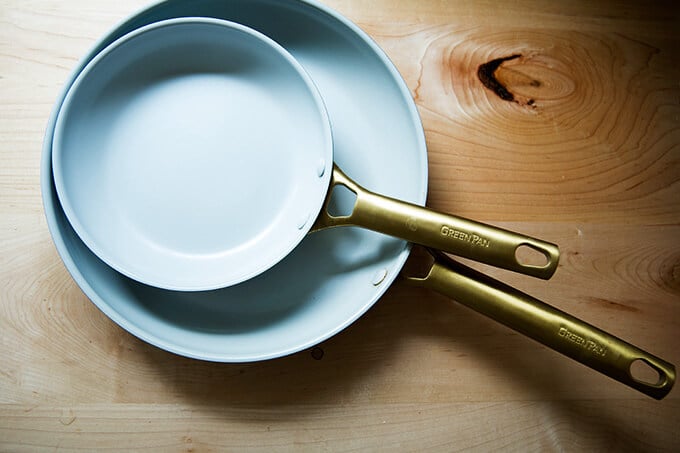 2. My neighbor gave me a bottle of this Bar Hill Gin a few weeks ago, and it disappeared more quickly than I'd like to admit. It's so floral and aromatic — it barely needs anything but ice and a squeeze of lemon.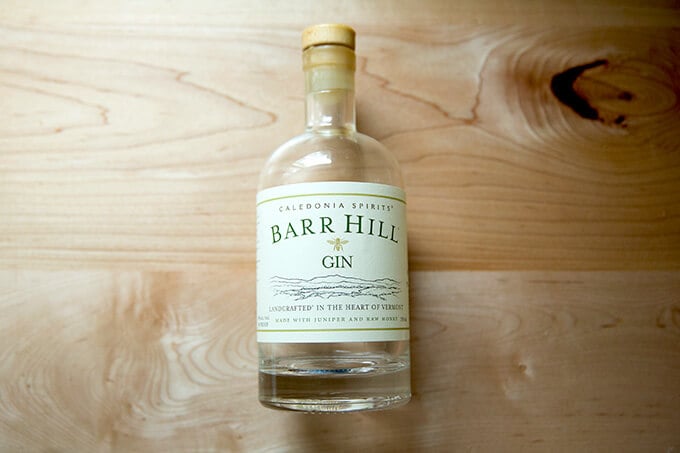 3. The legendary Maida Heatter (who is 101-years young!!) has a new book: Happiness is Baking. Dorie Greenspan, who credits Maida with teaching her how to bake, wrote the foreword, which is a great read as is Maida's introduction, in which she writes: "Baking is a great escape. It's happiness. It's creative. It's good for your health. It reduces stress."
Preach, Maida. Preach.
I haven't had a chance to bake anything from this yet, but it includes classics like her Budapest coffeecake and East 62nd Street lemon cake both of which I am eager to try.
Do you have a favorite Maida Heatter recipe? Let me know.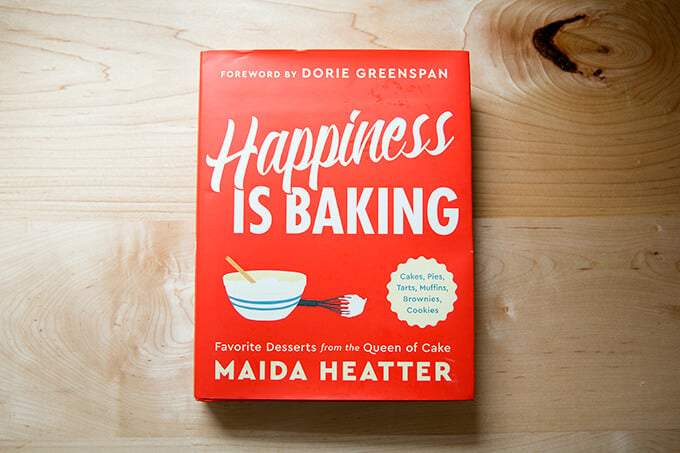 4. How pretty are these MINNA oven mitts? They're 100% cotton and made by hand at a family run co-op in Chiapas, Mexico. MINNA partners with master weavers and artisans in Mexico, Guatemala, and Uruguay, and the company is know for its ethically made, socially-responsible textiles.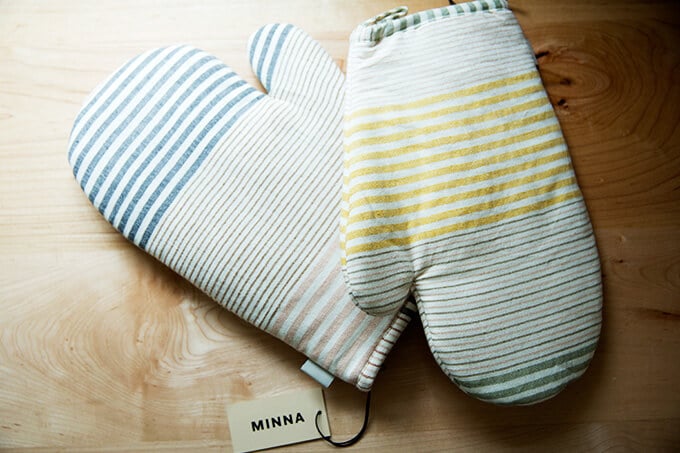 5. My friend Louise McManus, owner of the Vischer Ferry General Store, gave me a bucket of Maldon Sea Salt for Christmas, and I don't think I'll ever go back to the boxes.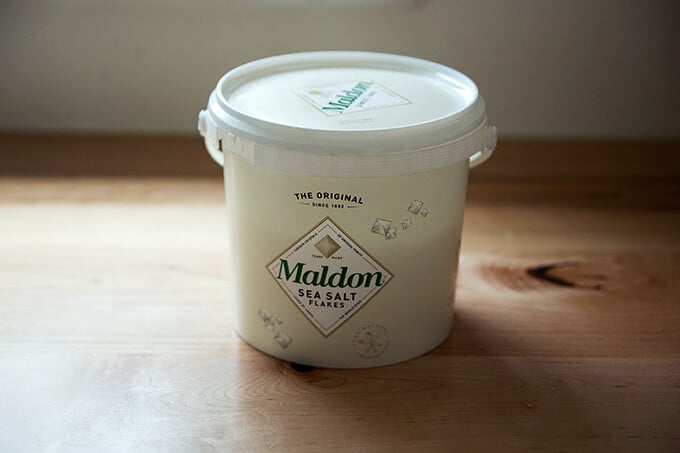 6. Margaret Roach's A Way to Garden because every gardener needs a trusty, comprehensive resource by her side. PS: There's still time to win a copy of Margaret's book (and sneak a peek at her magical garden).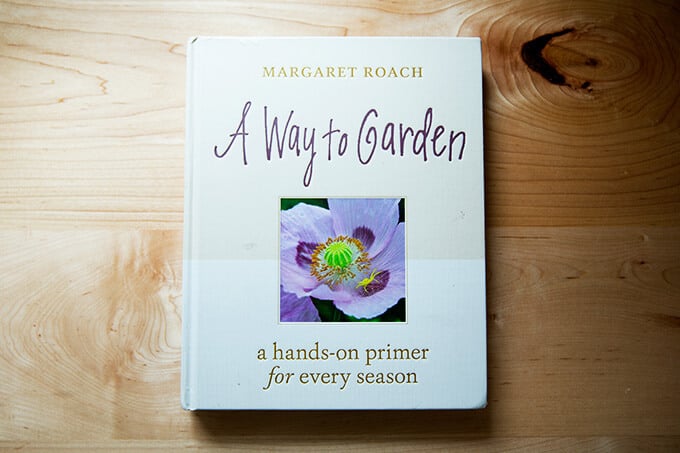 7. A bottle of Le Creuset's cast iron cookware cleaner, because everyone's pans should sparkle like new.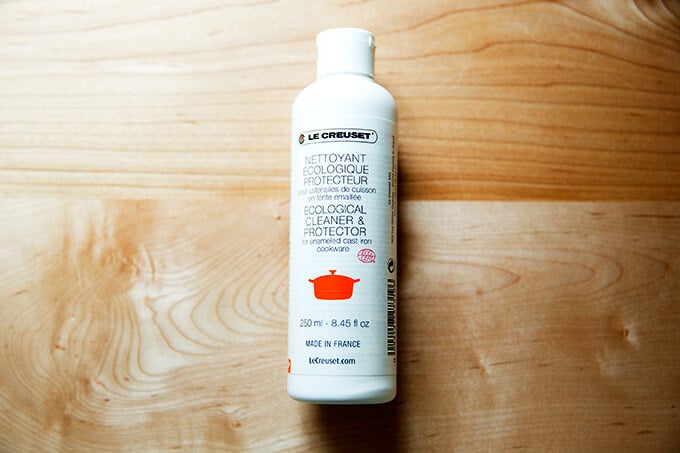 8. A sourdough starter. I've purchased and activated this one from Breadtopia and this one from King Arthur Flour, but my friend Emilie Raffa, sourdough extraordinaire, sells her dried sourdough starter!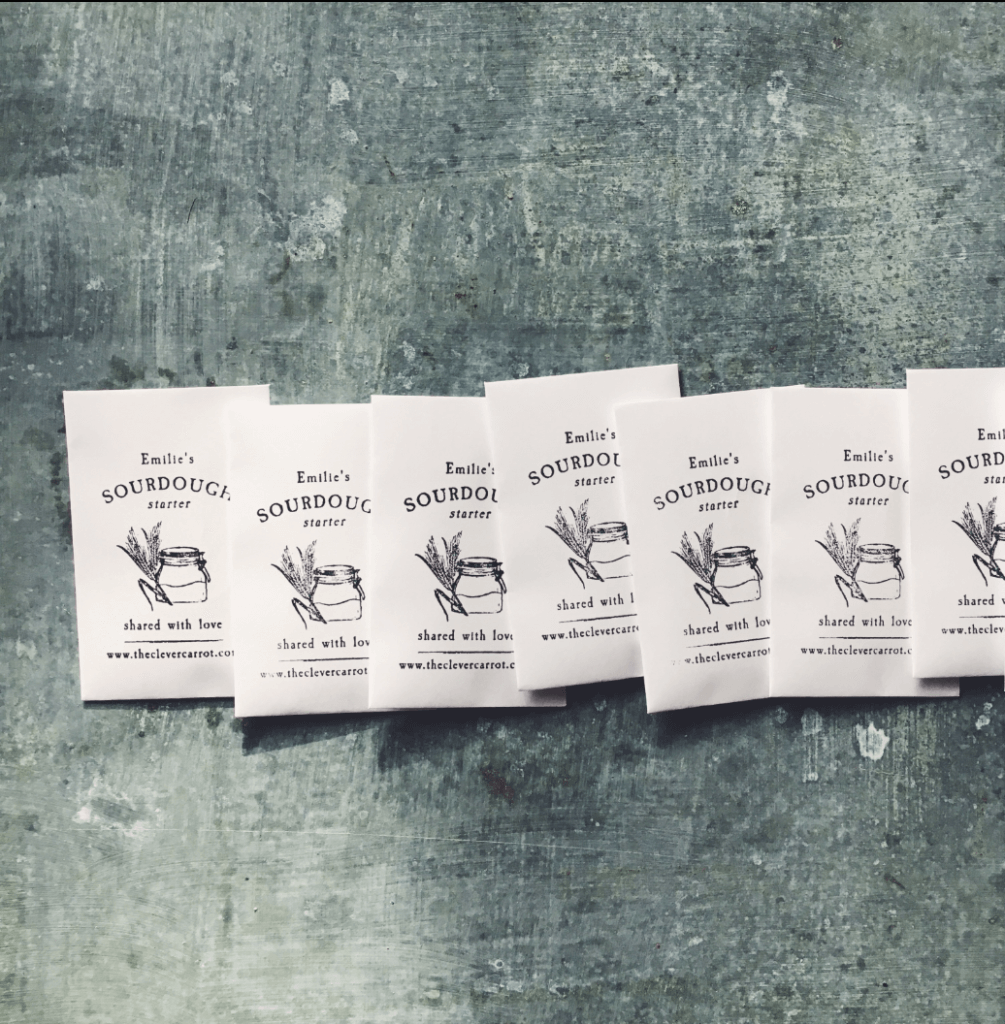 9. Anything from Rancho Meladuco Date Farm: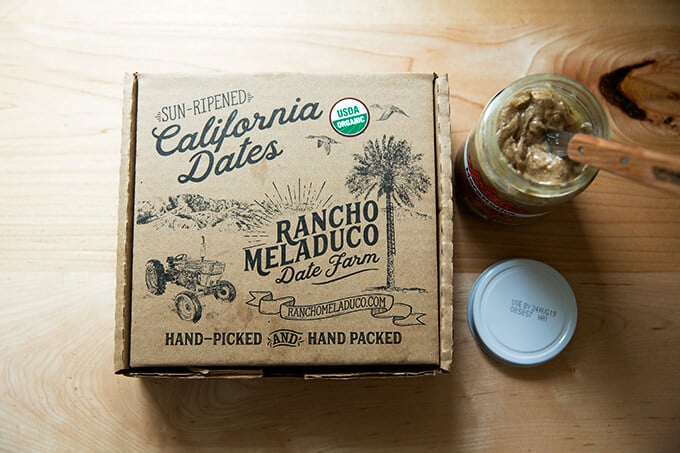 A box of Rancho Meladuco Medjool Dates + a jar of almond butter, which is the best snack ever.
RM sells their own version of this: Date Lover's Gift Box — I've had that cinnamon almond butter that comes in the set, and it is SO good.
No Date Left Behind: 5-lb Bag of Grinders — "Imperfect but delicious!" I can attest. I have a bag of grinders in my fridge, and they are just as tasty as their more perfectly shaped brethren.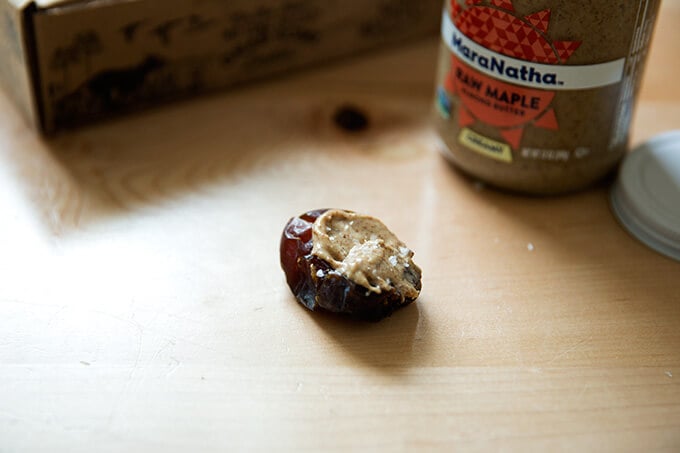 10. A Plant-Based Cookbook. As I mentioned in the coffee smoothie post, a trend I've observed in the spring cookbooks is plant-based cooking. None of the above-pictured books is exclusively vegetarian, but each devotes many pages to plant-based recipes. You can read more about Well + Good here, and I hope very soon to share recipes from The Nimble Cook, Ruffage, and Mostly Plants.
A few other cookbooks I've posted about this spring: Aloha Kitchen | Family | Where Cooking Begins | Healthier Together | The Food in Jars Kitchen | Indian-ish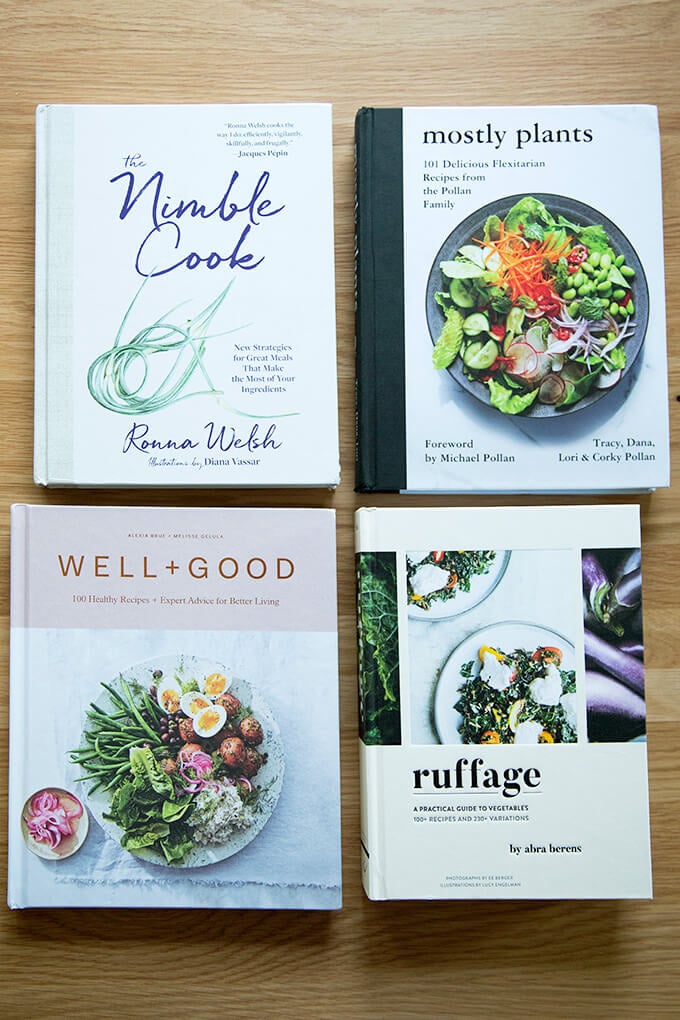 11. Husbands that Cook by Ryan Alvarez and Adam Merrin, the husbands behind the eponymous blog, is a 100% vegetarian cookbook. Many of the recipes are easily made vegan, too. I made the strawberry-ginger syrup which can be used to in both Prosecco-spiked cocktails and lemony mocktails, both of which I loved.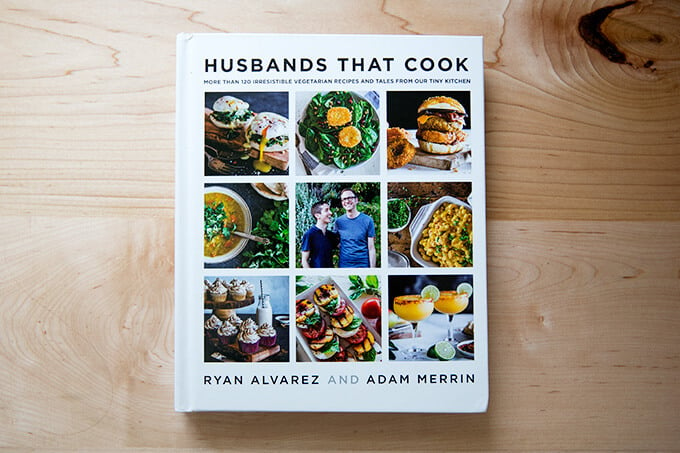 12. A $19.95/year Digital Subscription to MilkStreet. I've been a MilkStreet subscriber for a few months now and can't say enough good things about it. It's the best $20 I've spent all year. See: Lightning Fast Sichuan Noodles with Cabbage.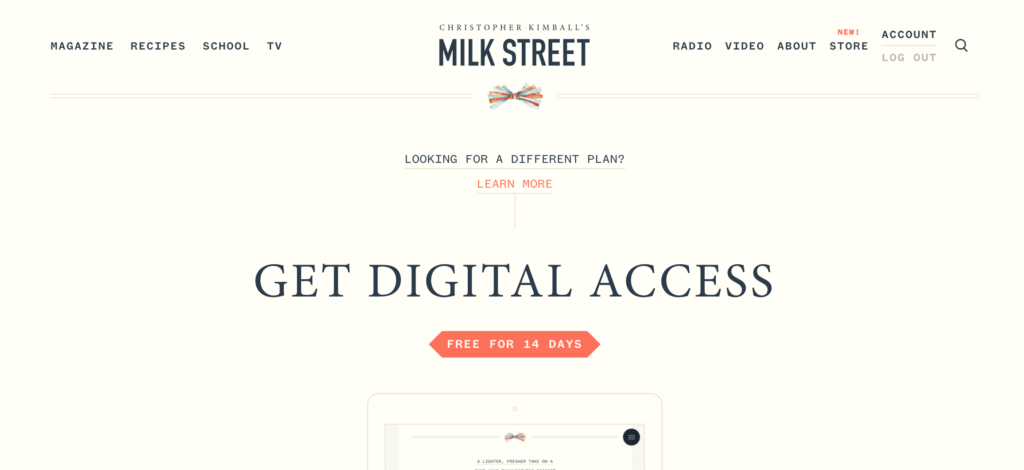 13. A new microplane grater. I recently replaced my old microplane with this new guy. Wow. What an experience — zesting a lemon, grating garlic or ginger, shaving parmesan. It was long over due.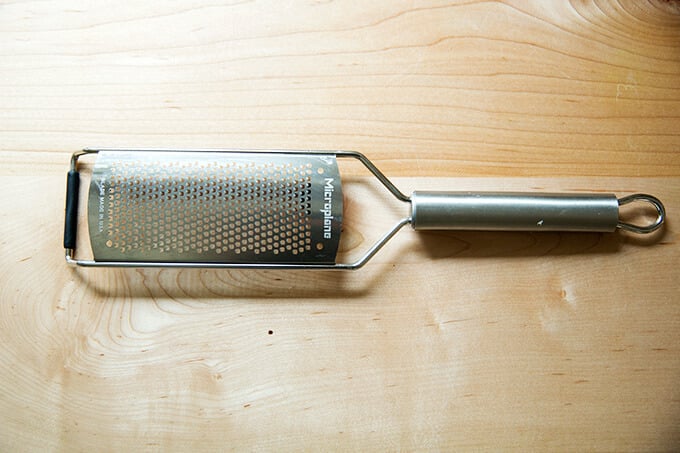 14. Reusable produce bags. I read about these in Bon Appetit and ordered a set immediately. I've been loving them. I take them with me to the grocery store, and I store the veg in them when I get them home.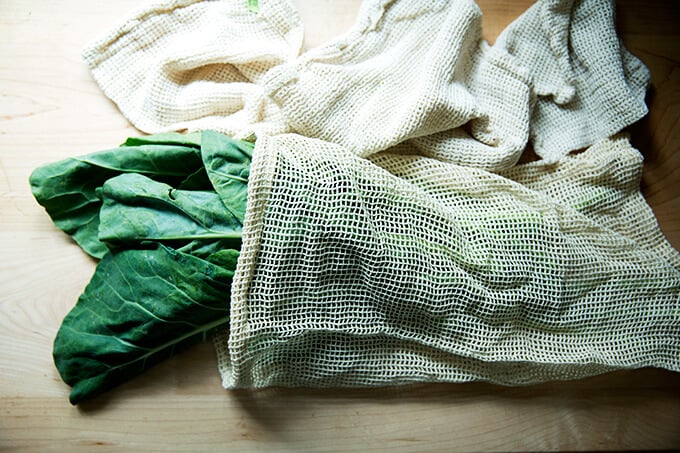 This post may contain affiliate links. Please read my disclosure policy.