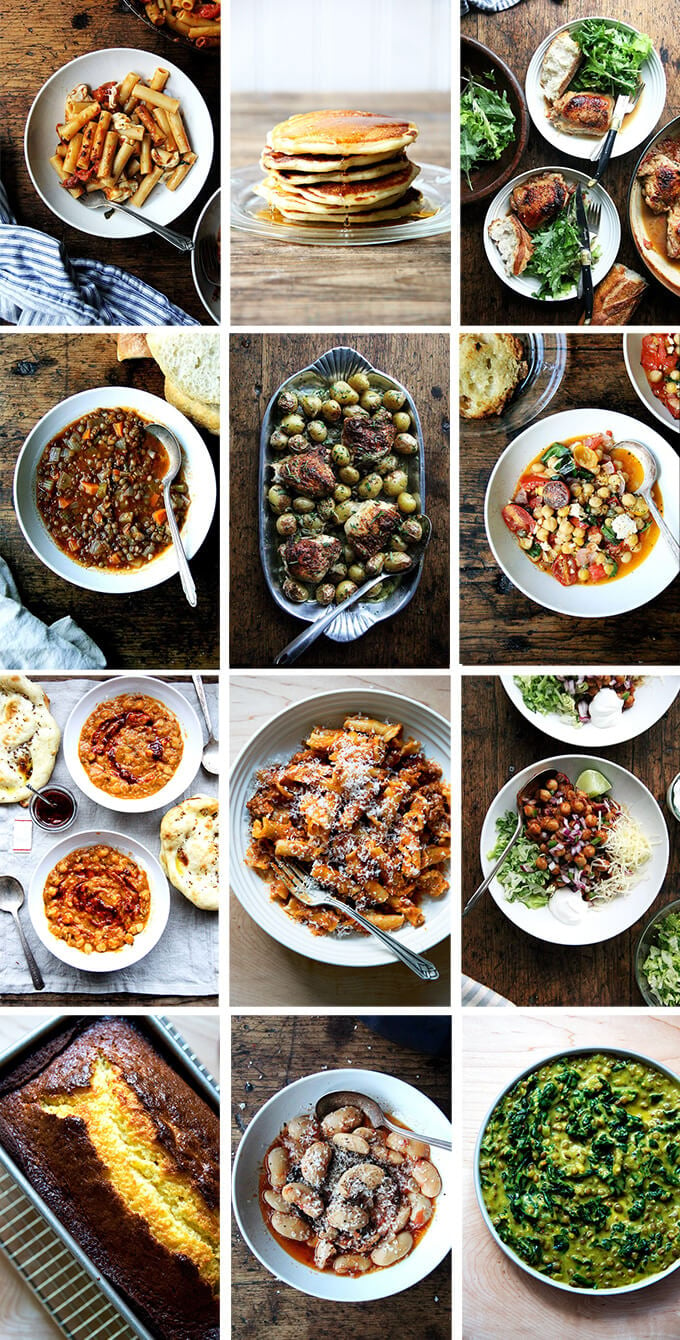 When a one-pot dinner or one-bowl dessert materializes without a hitch, it feels like a miracle: One vessel to clean, mission accomplished, win win.
It's a wonder we cook anything unless it falls into the one-pan genre?
Below are 18 of my favorite one-pot wonders. These are mostly savory recipes but I've included three sweets as well, each of which I rely on heavily for various reasons: one-bowl buttermilk pancakes (weekend breakfasts), one-bowl orange-ricotta pound cake (holidays, gift giving), one-bowl buttermilk birthday cake (every. single. birthday).
Friends, what are your favorite one-pot dishes? Let me know! You can never have too many.
Savory One-Pot Wonders
One-Pot Chicken with Sherry Vinegar Sauce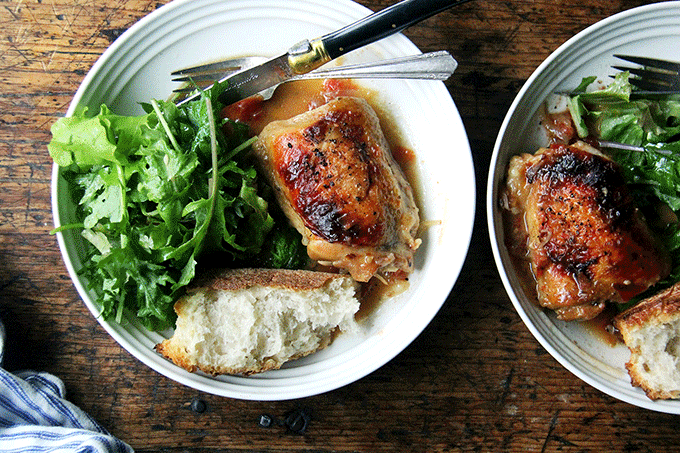 One-Pot Lentil Soup: (Long-time favorite.)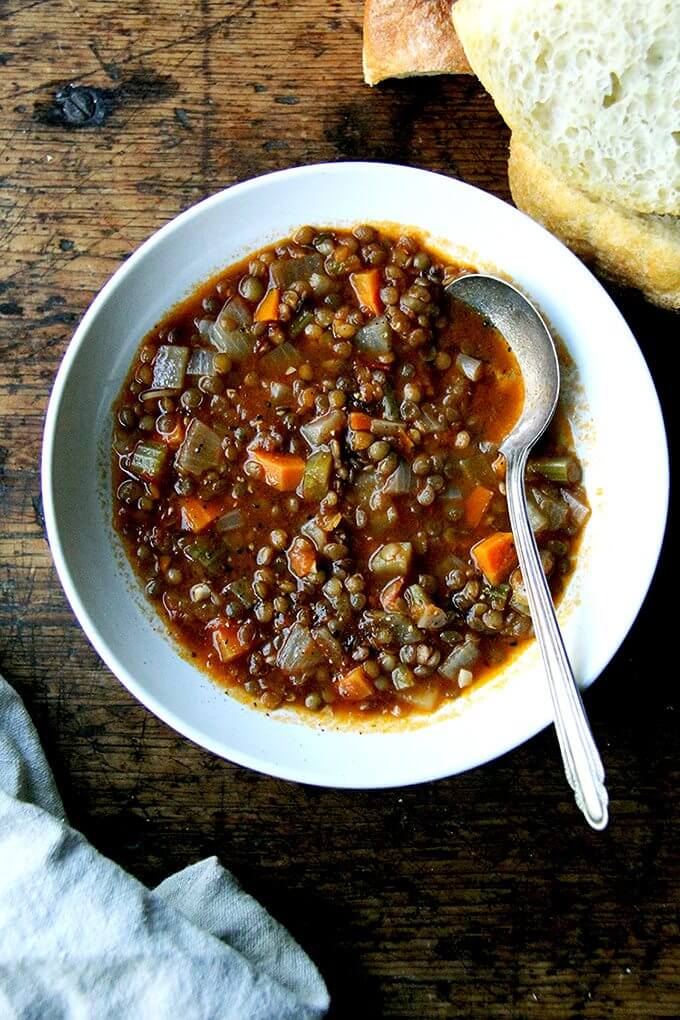 One-Pan Chicken with Potatoes and Tarragon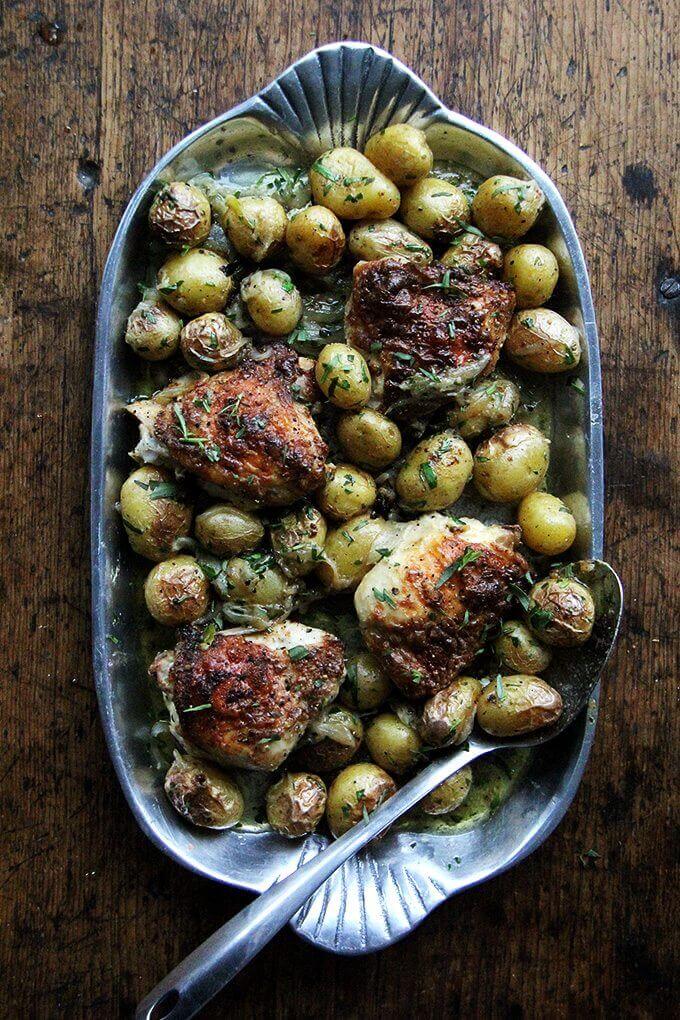 Stewy Chickpeas with Tomatoes & Feta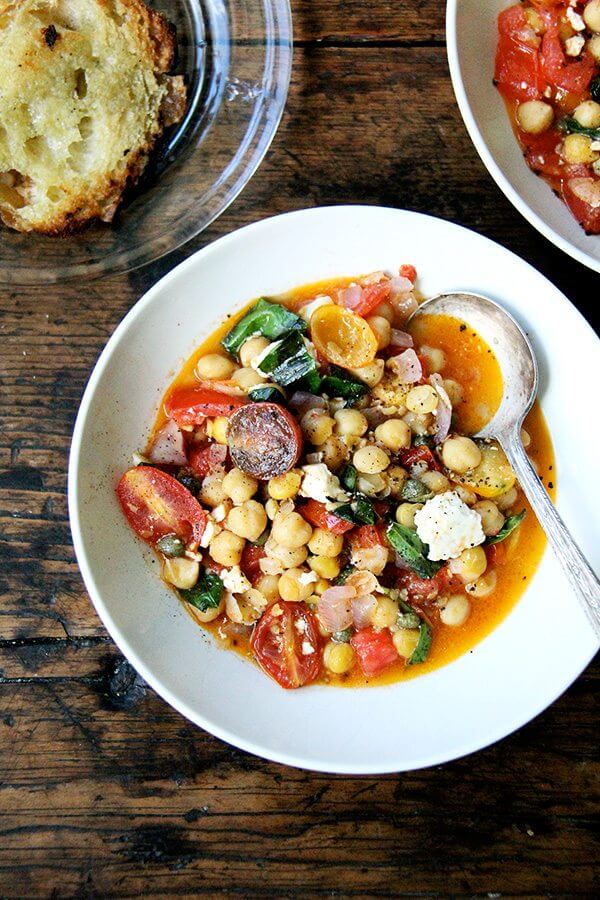 Slow Cooker Gigante Beans with Tomatoes & Pancetta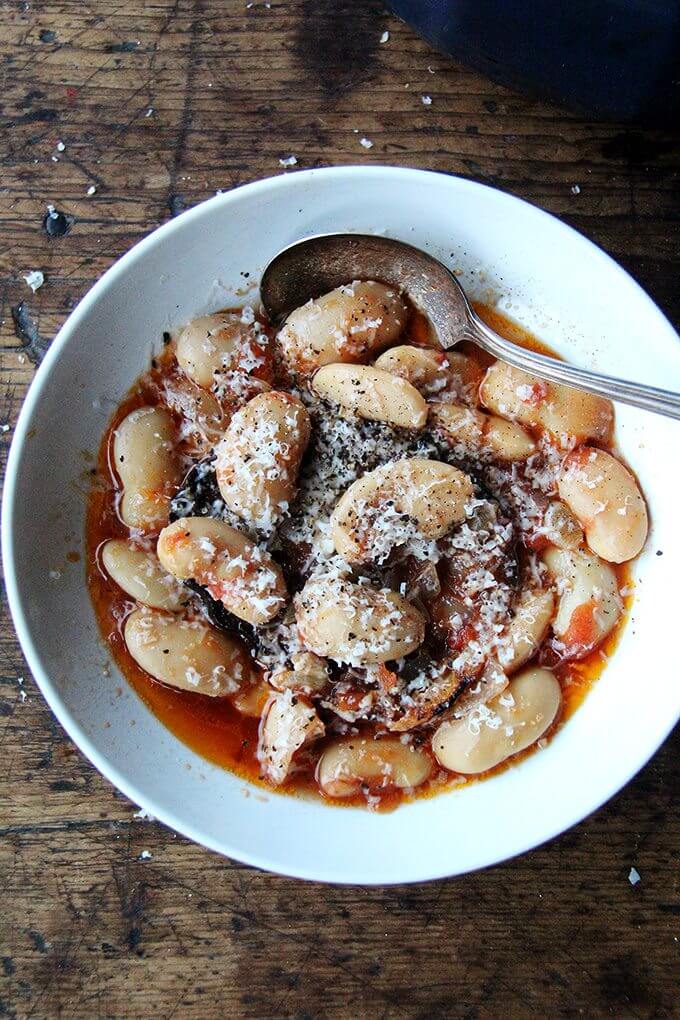 Sheet Pan Roast Chicken & Brussels Sprouts with Balsamic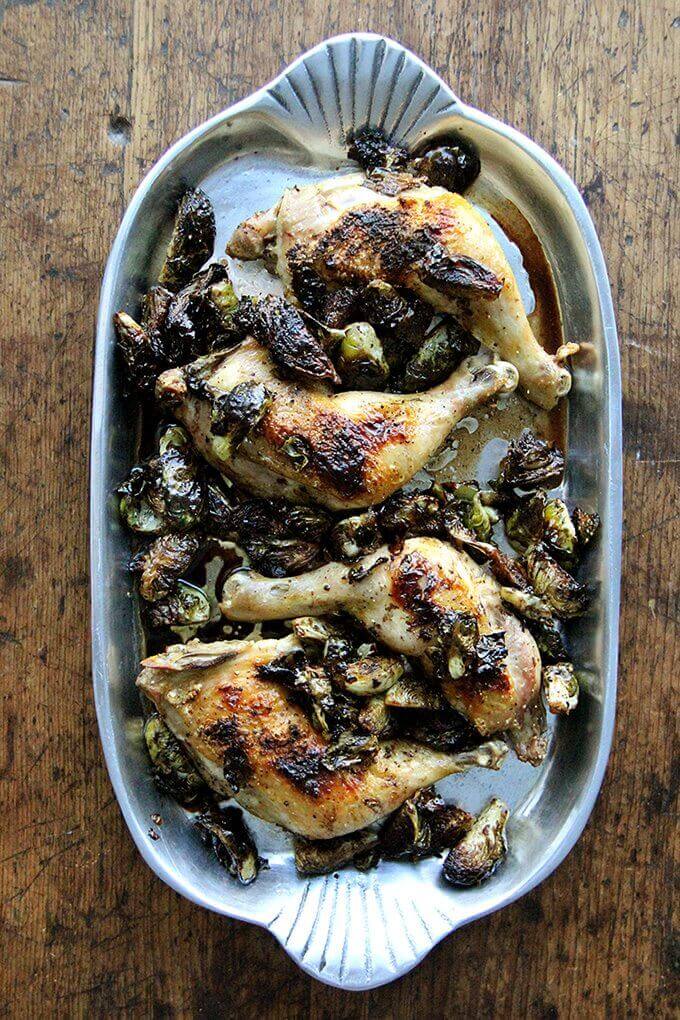 Curried Lentils with Kale and Coconut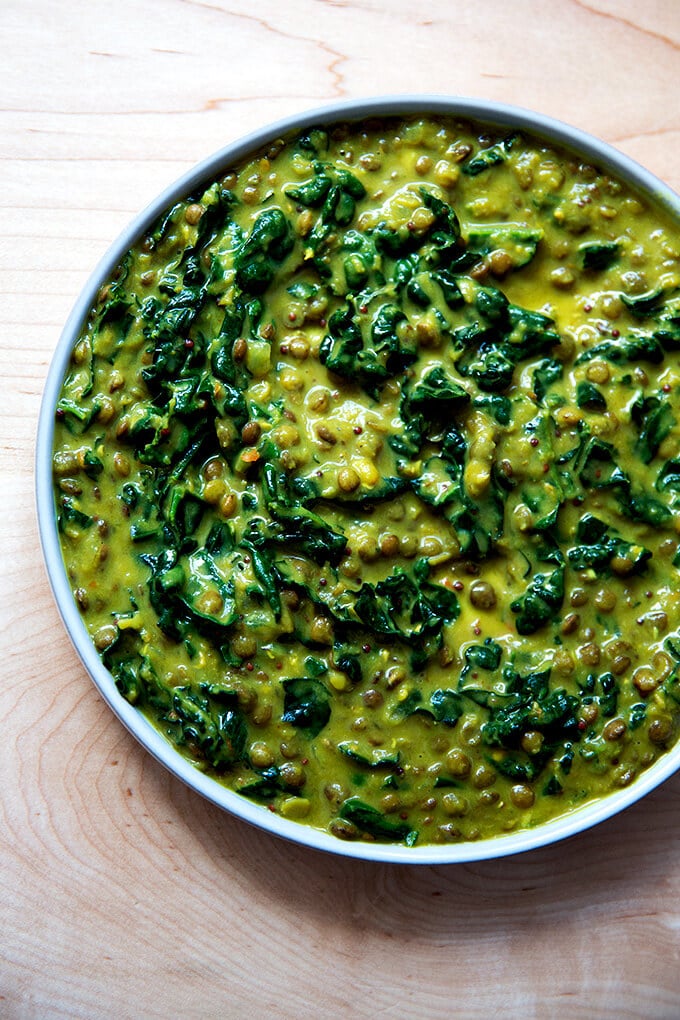 One-Pan Bucatini with Leeks and Lemon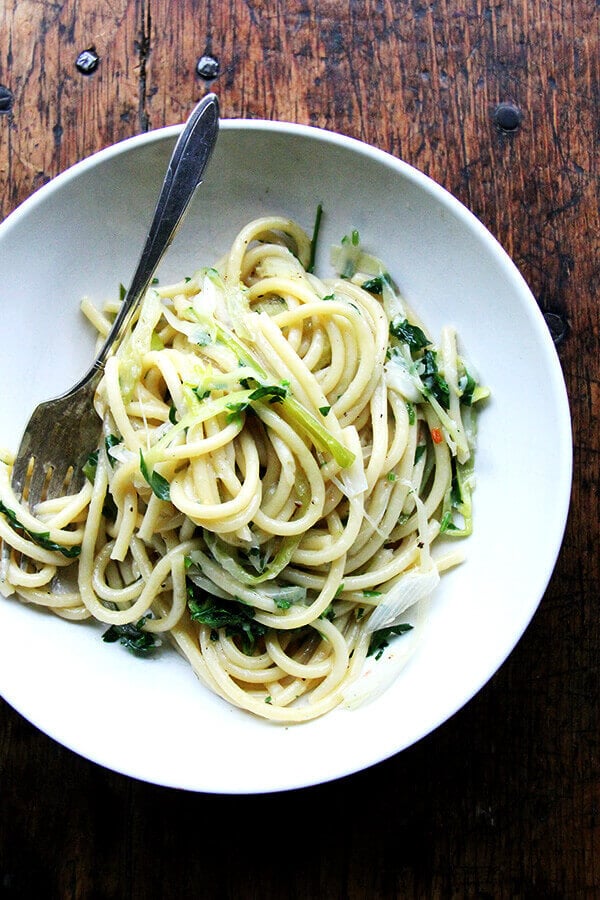 Slow-Cooker Butternut Squash and Apple Soup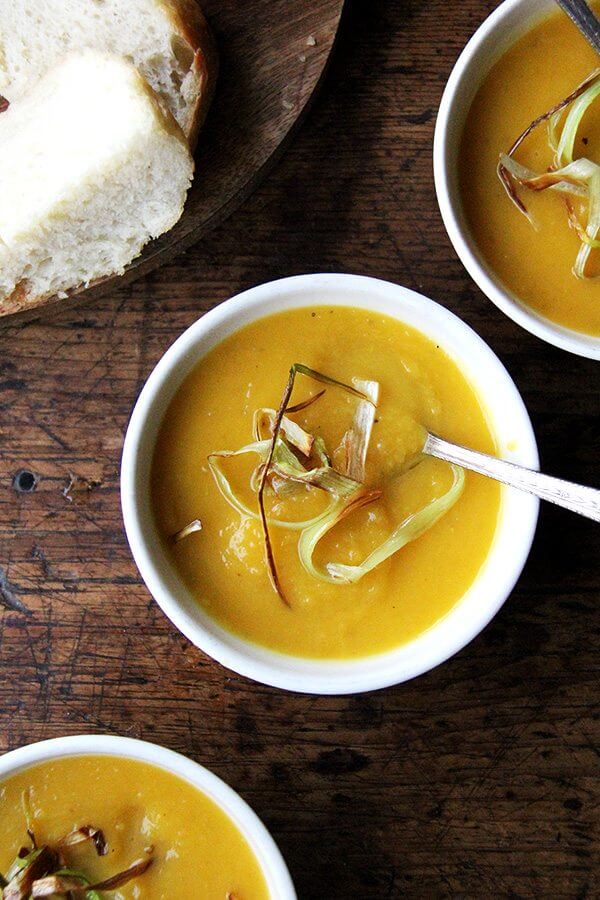 Leblebi: Moroccan Chickpea Stew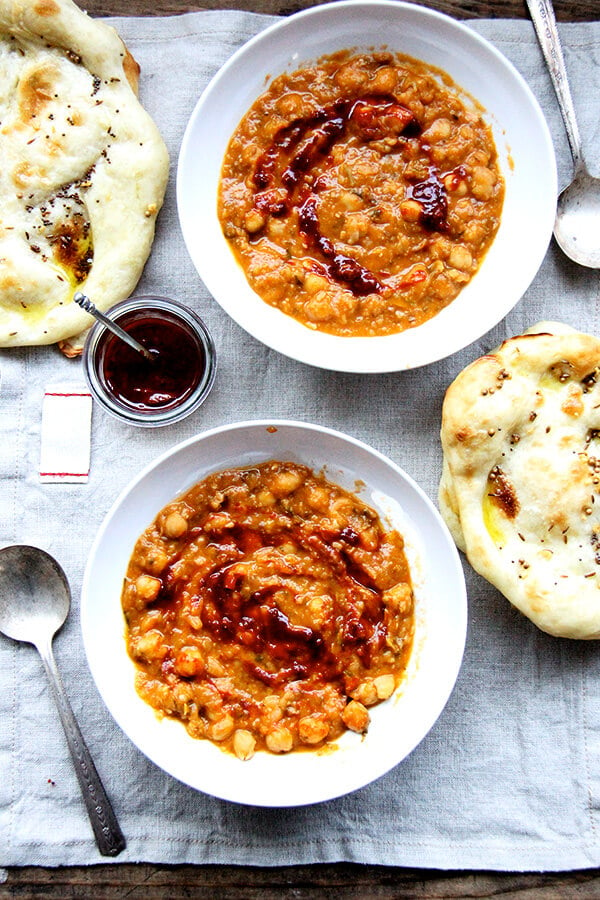 Sweet One-Bowl Wonders
One-Bowl Orange-Ricotta Pound Cake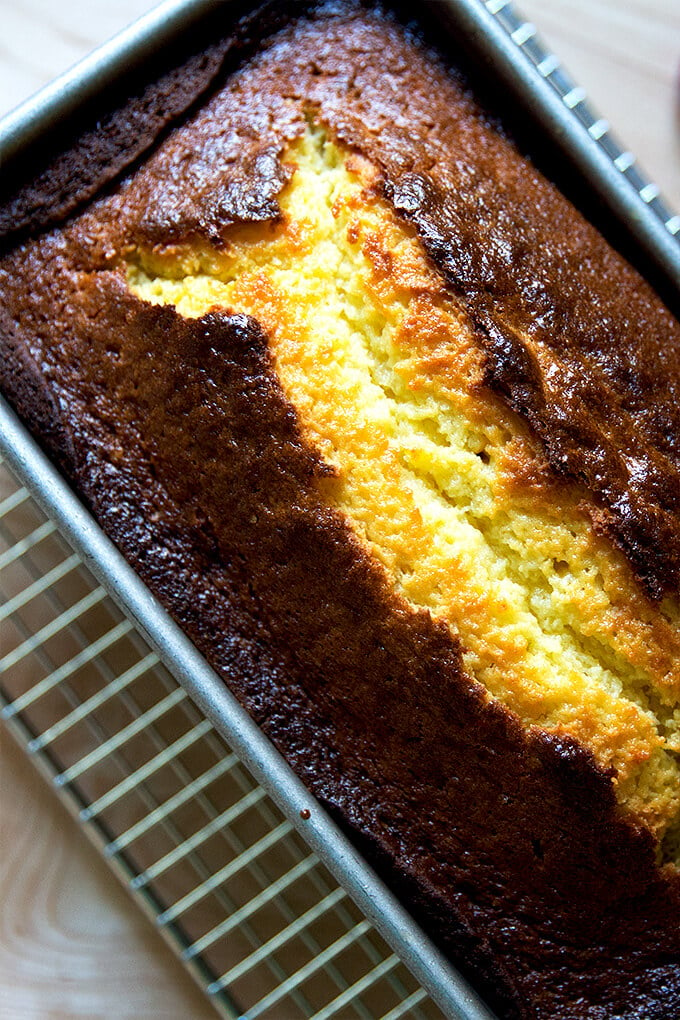 One-Bowl Buttermilk Birthday Cake