Holiday Gift Guide 2019
This post may contain affiliate links. Please read my disclosure policy.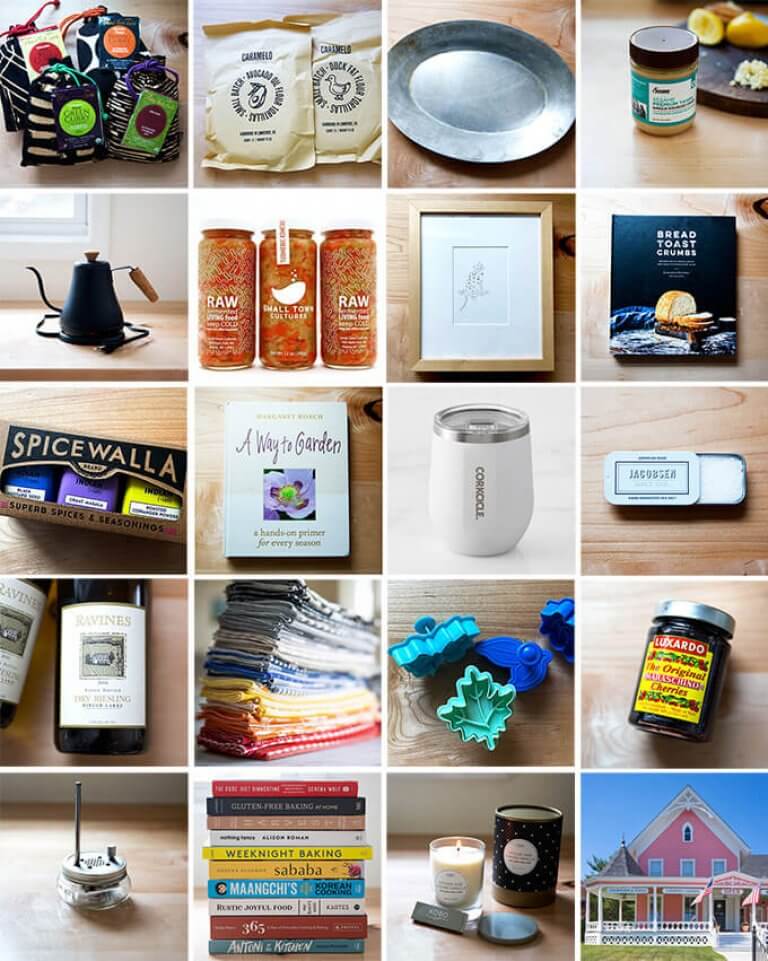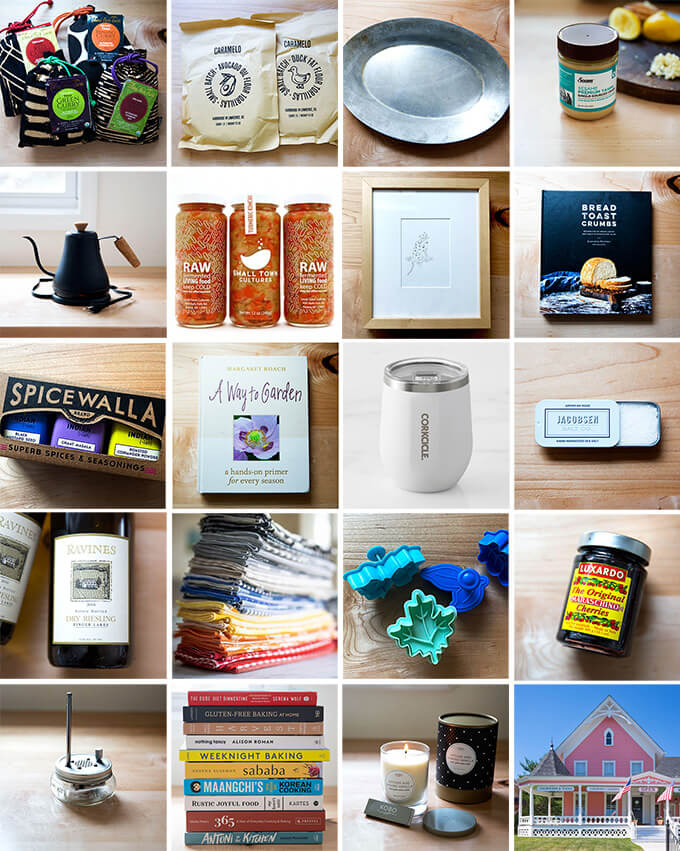 Friends, have you started shopping?
If you are looking for inspiration, here are a few ideas. The selection is kind of random and not all food related, but I hope the items featured below might spark some ideas for you.
Some of the items are repeats from previous gift guides, but which, again, I hope inspire you in some way. As always, you can find my perennial favorites in The Shop.
What's on your list this year? Happy shopping!
**This post contains affiliate links. Thank you for the support**

A Pet Portrait, Framed!
Earlier this year, the Vischer Ferry General Store hosted a Pet Portrait Day with Brooklyn-Based artist, Steph Becker. People came from far and wide, some with their pets, others with photos (physical or digital), and Steph spent the day sketching every last one of them. She is amazingly talented and a lovely person (see snaps of her working below).
Here's how you order a custom pet portrait: Custom Pet Portrait (single) | Custom Pet Portrait (Double)
I framed the sketch she made of our cat, Sassafras, via Framebridge, and I absolutely love it. Are you familiar with Framebridge? Every year I use Framebridge to frame a photo of the kids to give to my parents and in-laws. They do a beautiful job.
If you're interested in framing something, pet portrait or otherwise, this holiday season, here's a 15% off framing coupon.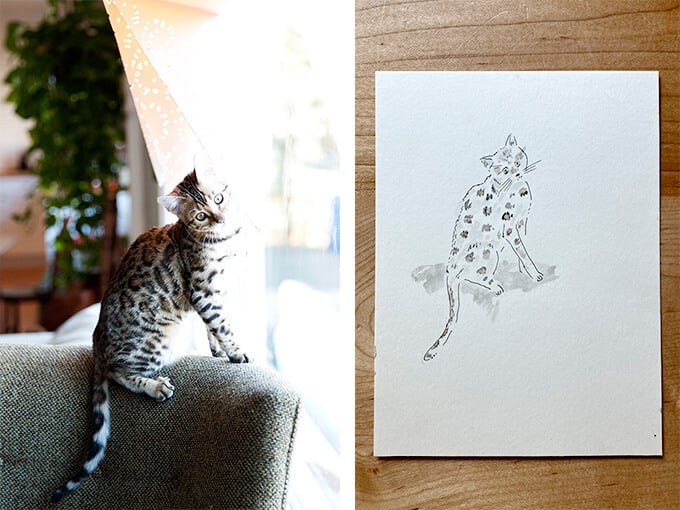 Steph, hard at work at The Vischer Ferry General Store!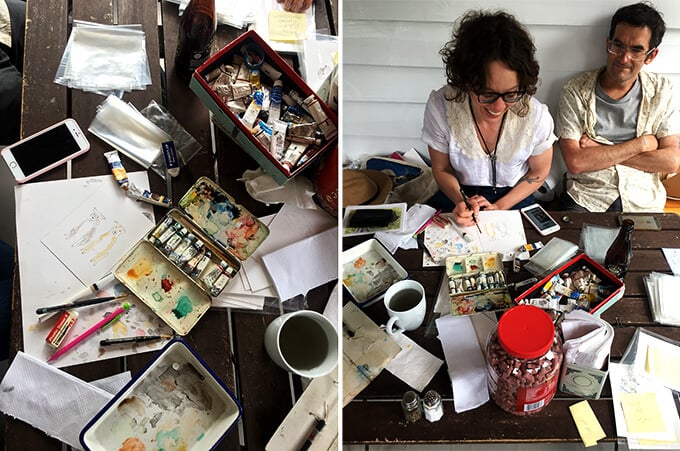 Stamped Cookie Cutter Set
After admiring the pie crust cookies in Michelle Lopez's Weeknight Baking, I began searching the internet and found this stamped set ($8.98), which I ordered immediately. They work beautifully! See them in action here.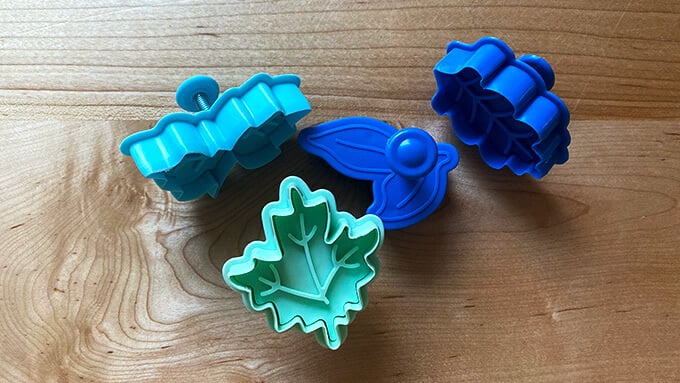 A Ticket to Cherry Bombe Jubilee
Cherry Bombe, if you are unfamiliar, celebrates women and food through their magazine, podcast and Jubilee conference, the next of which is April 5th, 2020 in Brooklyn.
I went last spring and had the best time listening to the talks and panels, meeting people, and eating the incredibly delicious food. Speakers included Dorie Greenspan, Madhur Jaffrey, Padma Lashki, Samin Nosrat, Priya Krishna, Ruth Reichl, and Missy Robbins, to name a few. Cherry Bombe's founder, Kerry Diamond, always assembles an all-star lineup of women. Early bird tickets are on sale now. The event is worth every penny — it's truly such a fun and inspiring day.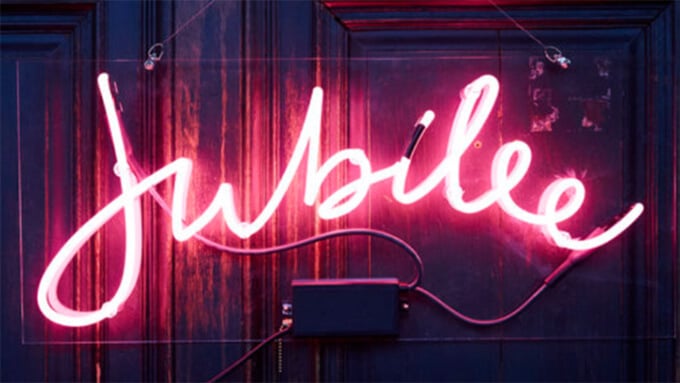 Luxardo Cherries
For the Manhattan lover in your life, Luxardo cherries are the best. I like mine with at least four.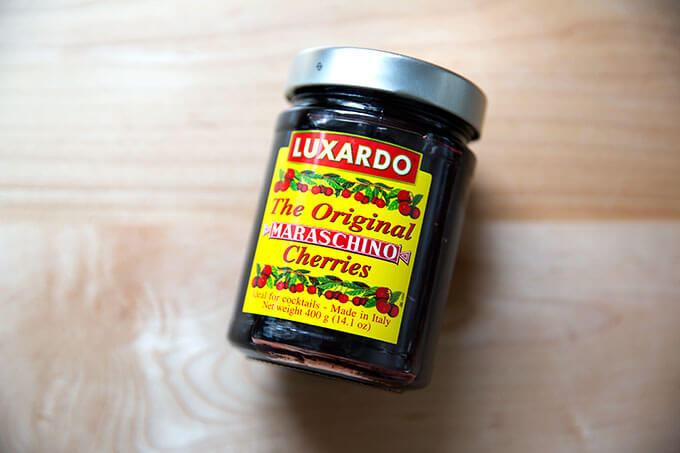 Delicious Flour Tortillas
I wrote about Caramelo flour tortillas a little bit ago (see breakfast tacos) — they are SO good.
Caramelo describes their tortillas as "Sonoran-style," and they use high-quality ingredients including fat from humanely raised animals. There are three varieties — pork fat, duck fat, and avocado oil — and they are all spectacular. Not only are they thin and tasty, but they char up so beautifully, blistering at the edges and in surface pockets throughout, not unlike how the crust of a wood-fired pizza "leopards" in a blazing hot oven.
I love these flour tortillas for tacos and quesadillas, but I also have been making the kids individual tortilla pizzas, which they love and which take 5 minutes to make, which is about all the time I feel I have right now… you?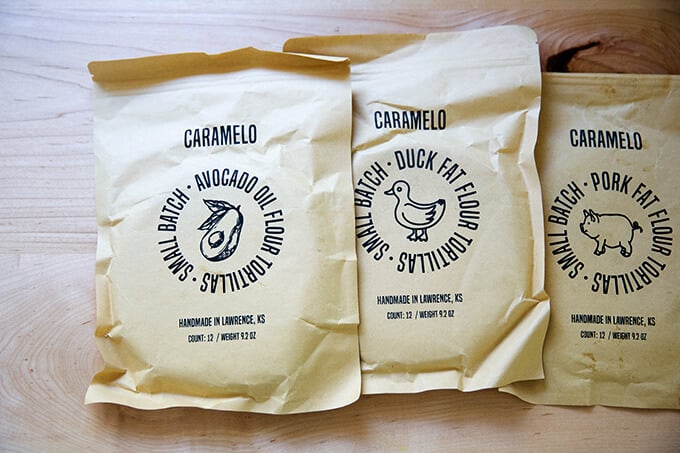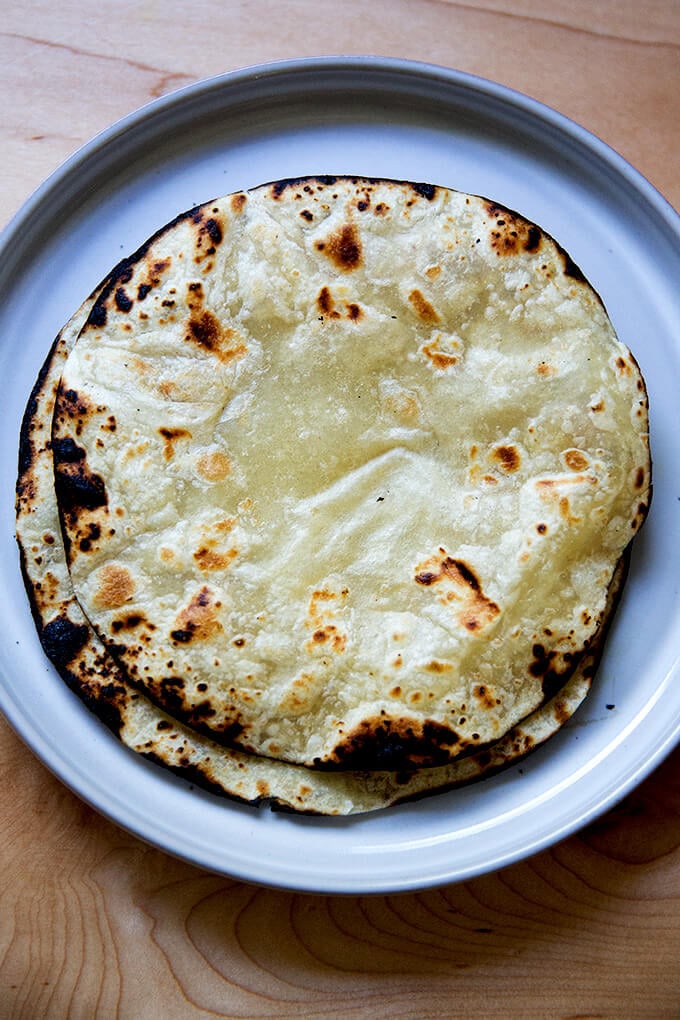 The Gift of Culinary Instruction: HGS Home Chef
Hillsdale, New York is one of my favorite places to spend the day for a number of reasons, but namely the Hillsdale General Store Home Chef and CrossRoads Food Shop. HGS Home Chef is a cookware shop that offers cooking classes in a beautiful space. If you know someone who lives somewhat nearby, a gift certificate — call store for details — would be such a fun gift. Also note: If you (or the recipient) is not somewhat nearby, Hillsdale is definitely a place you could make a weekend out of — Hudson is nearby as are lots of fun little spots. Personally, I think it would be worth the trip for the homemade donuts and other assorted pastries at CrossRoads alone.
If making the trip is just out of the question, a gift certificate to a local cookware shop offering classes would make a lovely gift.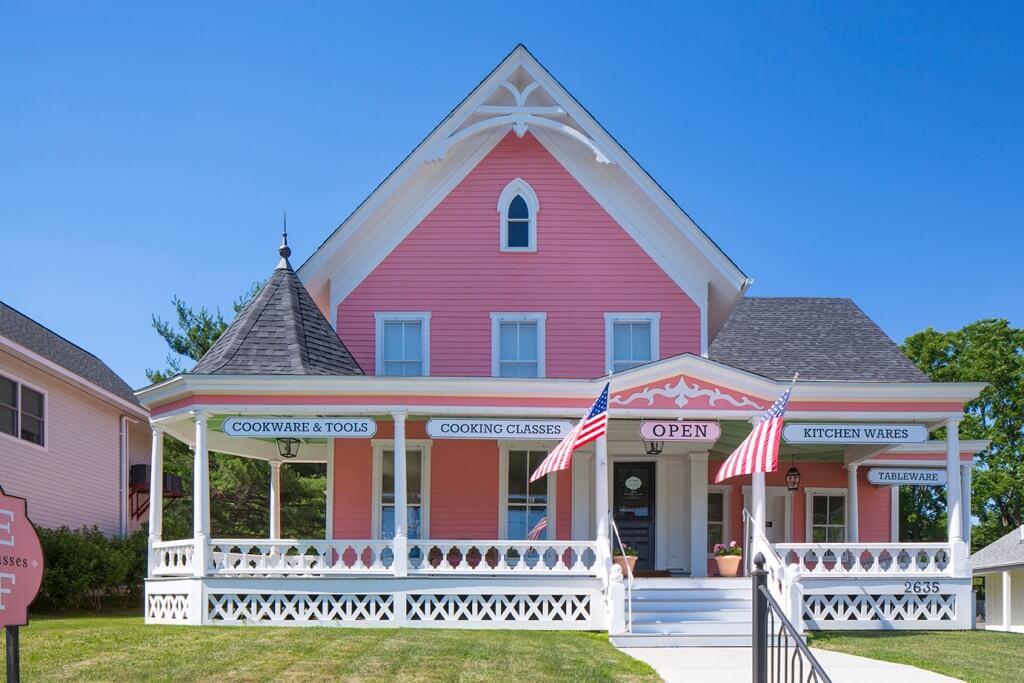 Single Station Mason Jar Radio
My brother and his girlfriend gave me one of these radios last year for Xmas, and I absolutely love its simplicity: there's only one channel, my local NPR station, which it arrived pre-tuned to. When you order the radio, you select your station of choice.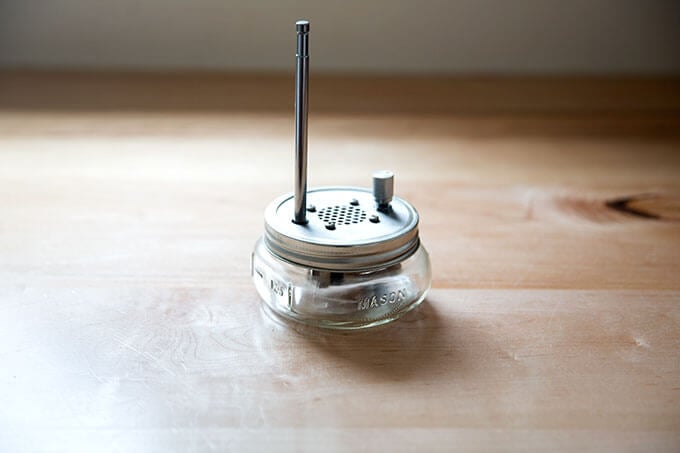 Soom Tahini
A jar of excellent tahini would be well received by anyone who loves to cook.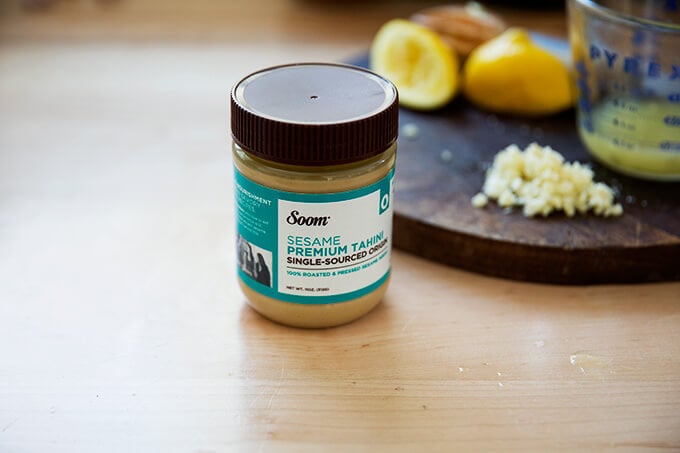 Sizzle Pan
Every time I use one of these sizzle pans in an Instagram story, someone messages me inquiring about where to purchase. I love them for toasting nuts, broiling, re-heating foods, etc., but they're also fun for serving tacos and corn and other foods.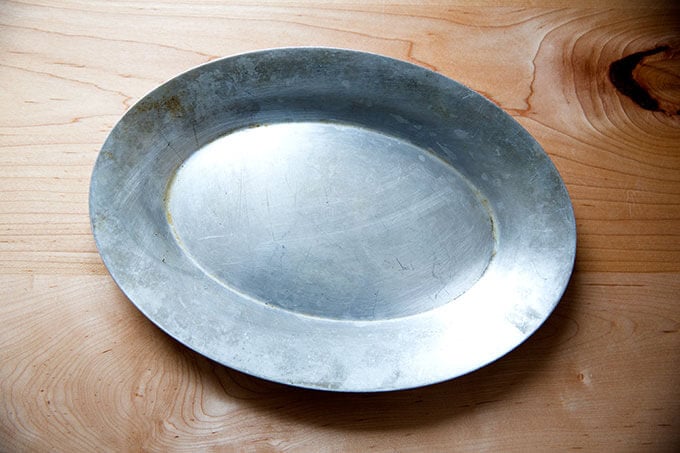 Bread Toast Crumbs Bookplate
As always, I'm happy to send a "toast" bookplate and "toaster" notecard for free with a purchase of a copy of Bread Toast Crumbs. Email me your inscription and where you would like the card+bookplate sent: alexandra@alexandracooks.com.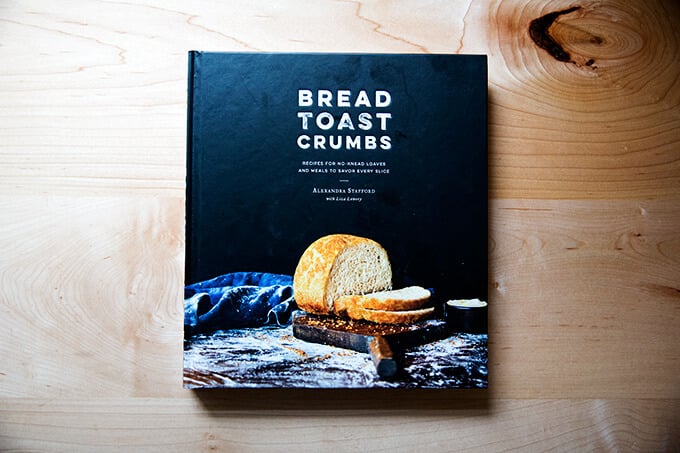 Toaster notecard and Toast bookplate designed by Steph Becker!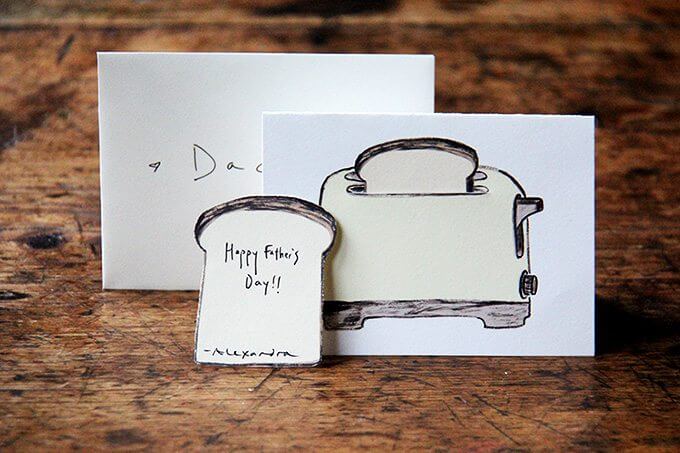 Electric Kettle
A few months ago I dropped the carafe to my coffee maker, and it shattered, and I have yet to replace it. In the meantime, I've gone back to using my Bodum French press, which I am loving. I am loving even more, however, my Bodum electric kettle, which I use for not only coffee but also tea and oatmeal for the kids. I don't know how I lived 38 years without one.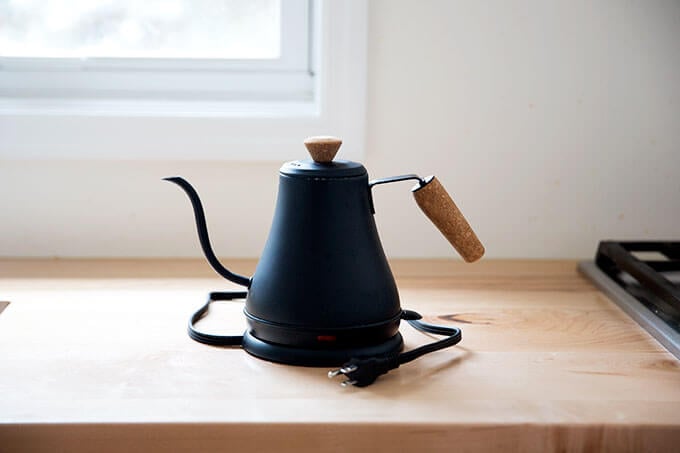 Fermentation Kit or Turmeric Kimchi or Both!
Small Town Cultures is a local-ish fermentation company, whose goal is to make healthy plant-based ferments that you and your body will crave.
Their turmeric kimchi is my favorite, and though I haven't tested it out, I think their fermentation kit would make a really fun gift. A few years ago I gave my husband a Kombucha starter kit, and we now have kombucha on tap (in a keg!) at all times. Maybe a never-ending crock of turmeric kimchi is in my future… it's fun to dream.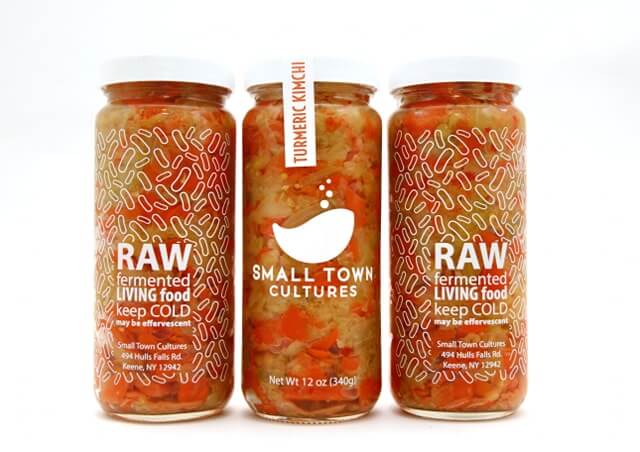 A Spice Set
Raise your hand if you've found yourself all set to make a recipe, but you soon discover you're missing ONE spice, and you worry if you omit it, the dish just might not turn out right, so you make something else, forget about the recipe until you re-remember it, and the cycle continues.
Vicious!
Enter: Spicewalla, which offers a beautiful selection of both individual spices as well as blends. The packaging is really fun, too, which is always a bonus come gift-giving season. A few spices on my wishlist include: Golden Milk, Ras el Hanout, Garam Masala, Harissa, and Taco Blends.
A fun idea: pick a spice and find a recipe that calls for it, package the two together and encourage the gift recipient to cook for you? You're welcome.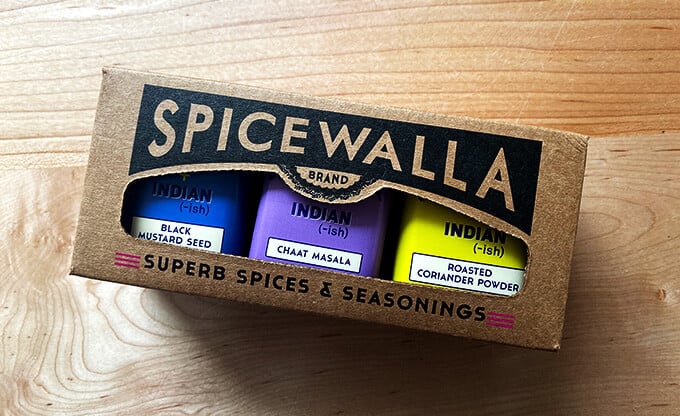 Dot and Army Cloth Napkins
I love Dot and Army cloth bowl covers, which I've mentioned many times here in regard to bread baking, but I also love their cloth napkins, which launder beautifully — no ironing necessary.
Additionally, their selection of "less waste goods" is awesome.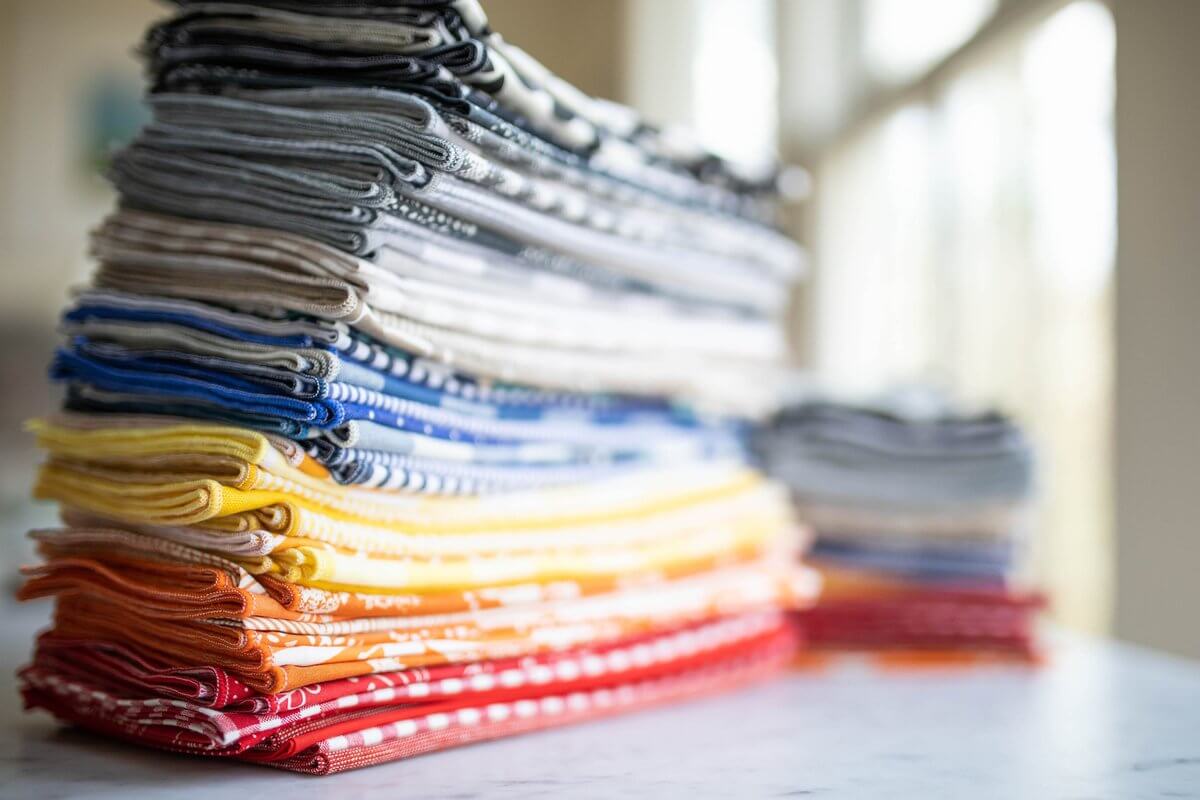 A Thai for Two Cooking Set
Verve Culture sells Thai for Two cooking sets, which would make a nice gift for a couple who loves to cook or for a child who loves to cook (provided the parent is willing to participate). My children love Thai food, and I am so looking forward to having a Thai-cooking activity to do with each of them.
Margaret Roach's A Way to Garden
This has been my go-to gift of 2019. Everyone I've given this to has raved. It is such a comprehensive resource and a great book to cuddle up with in the winter while dreaming about your garden plans for the spring.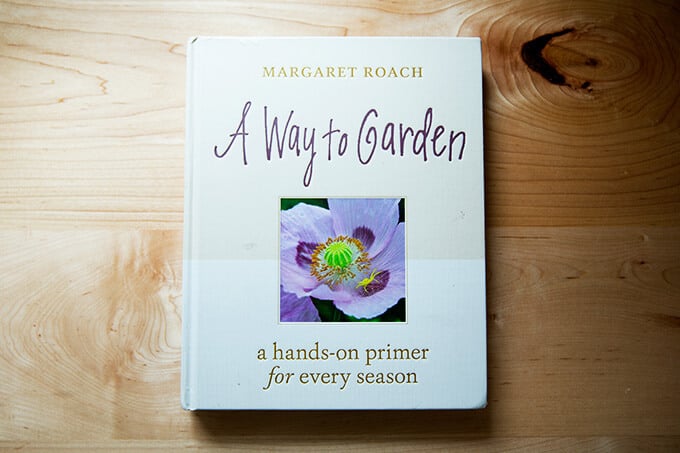 Cups For Keeping Drinks Cool
This past summer, my friend introduced me to Corkcicle cups, which kept our jalapeño margaritas so icy cool while we sat by her pool (oh how they rule! … sorry, couldn't resist.) They are pricey, but currently on sale at Williams Sonoma. I'm asking Santa for a pair.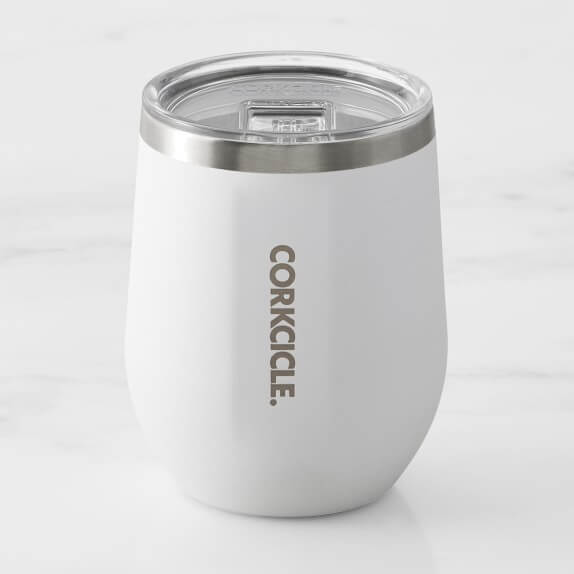 Vitamix
I splurged on a Vitamix last July, and I have zero regrets. From the gazpacho everyone was making to the green smoothie packed with a quarter pound of spinach I make nearly every morning, a Vitamix just makes the blending process a little more enjoyable.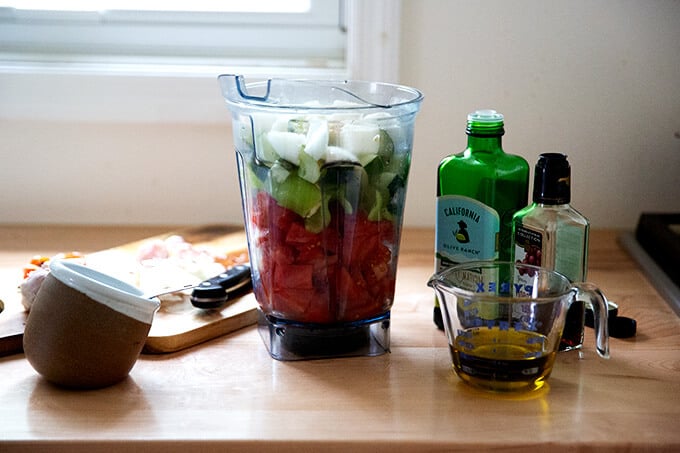 A Pretty Candle
Kobo is a local company that makes beautiful candles. The packaging is gorgeous, and each candle comes with a box of matches. How nice? I love the Vetiver and Shaved Vanilla, but there are so many enticing options. If you live locally, the Vischer Ferry General Store sells them.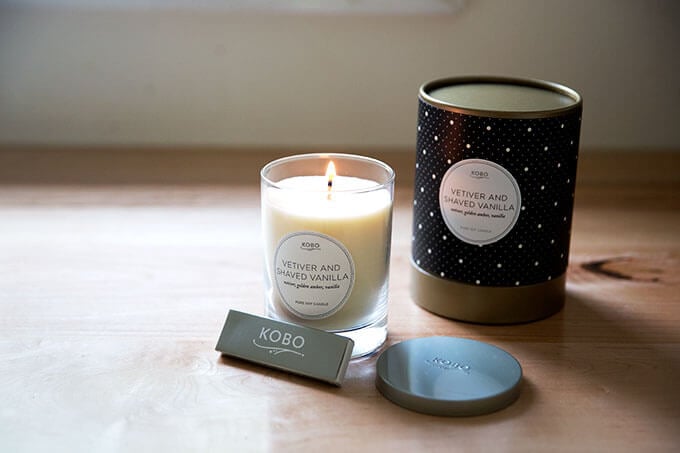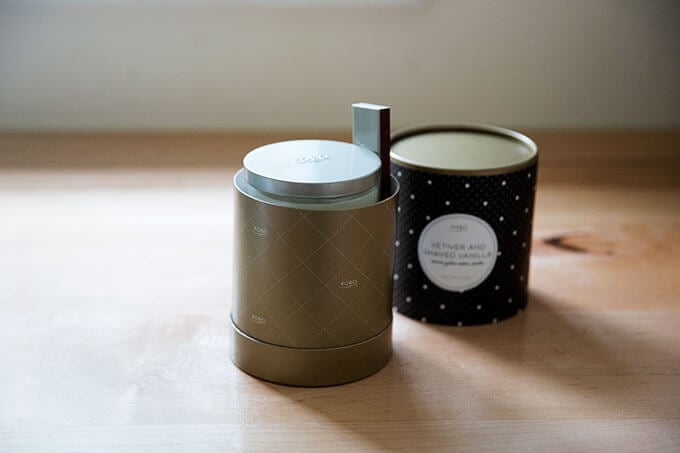 A New Cookbook
I have featured some of fall's new cookbooks in recent blog entries, and plan on featuring more soon. Here are a few that have made their way into my kitchen: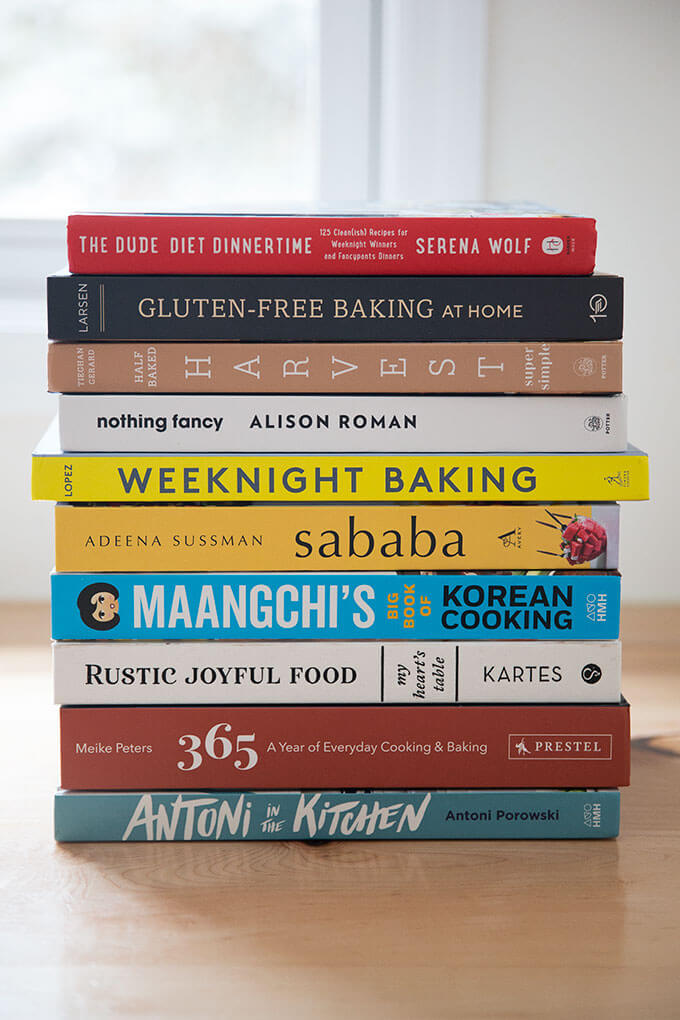 Stocking stuffer: Jacobsen Sea Salt Slide Tin
For the person in your life who loves salt: this slide tin can fit in a back pocket. I wouldn't dare leave home without it!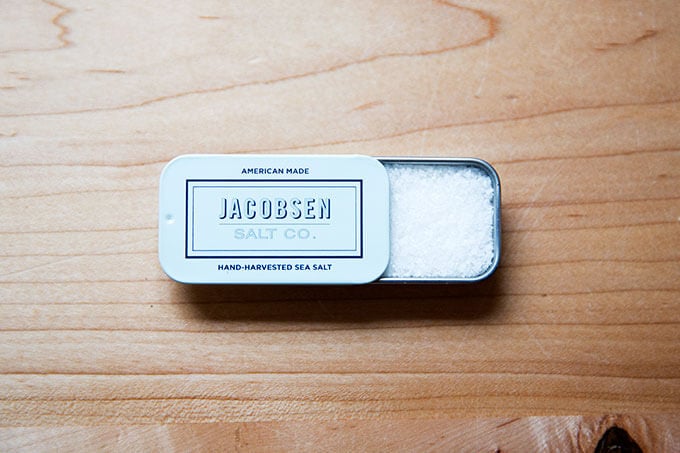 Stone Milled Flour
I recently wrote about the difference between stone-milled and roller-milled flour and why stone-milled flour is healthier than most whole wheat flours you can find at the grocery store. If you know a baker who is interested in baking with "healthier" flours, stone-milled is best. Here are a few sources: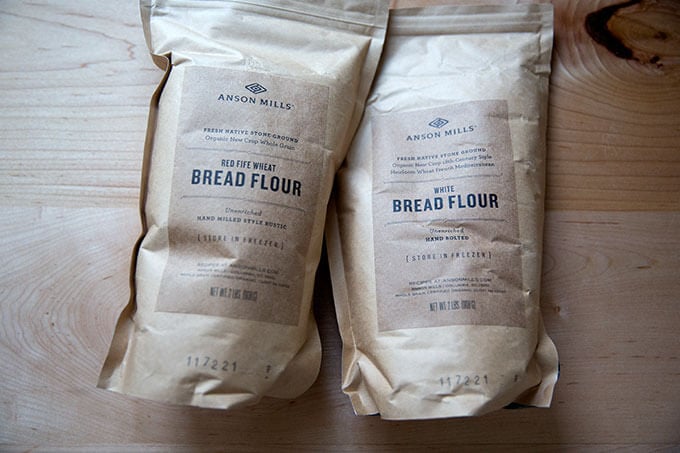 A Nice Bottle of Wine
A few winters ago, I attended a dinner at the James Beard House prepared by Fork's chef at the time, Eli Kulp. Every course was paired with a wine from Ravines, a small winery located in the Finger Lakes. I returned from NYC and was so excited to find my local wine shop carrying the Dry Riesling, which I loved. This year, I ordered a case of it to have on hand for gift giving.
I'm not necessarily suggesting you pick this one — just suggesting you pick any bottle of wine you like, order a case of it, and share it with people you love. I love ordering Prosecco by the case this time of year, too.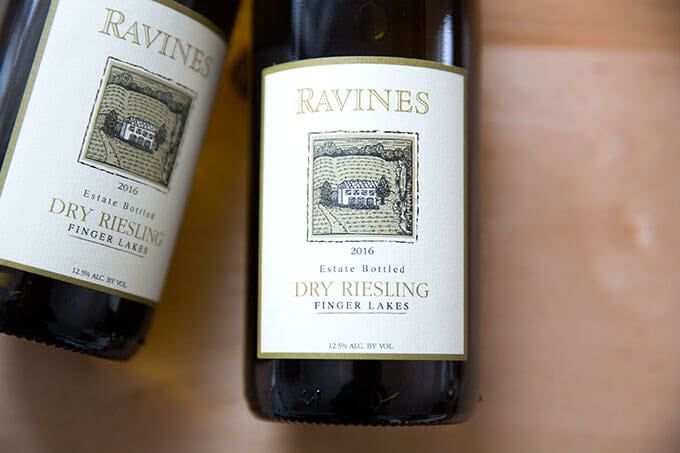 A Sweater Shaver
After noticing a lot of pilling on a sweater I have been living in, I invested in a sweater shaver, which I had read about on Cup of Jo a few years ago. It's so nice to have on hand! And kind of therapeutic: running the shaver over the sweater and watching the pills vanish is so satisfying.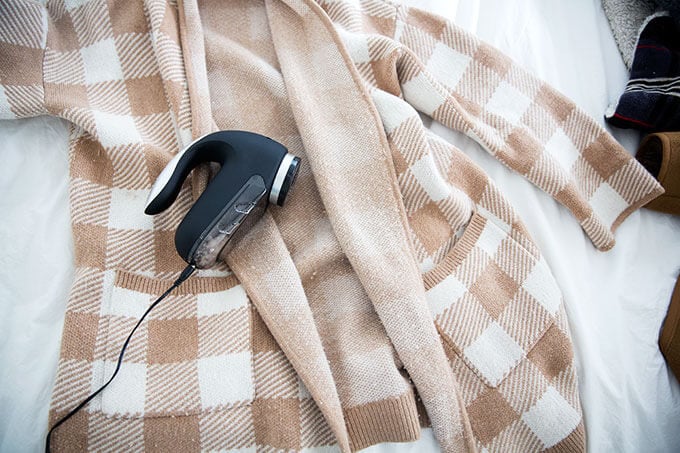 Glerups
I love my Glerups slippers so much. I love them so much that this year I bought a second pair with a more durable, rubber sole, which I wear outdoors. So I have my indoor slipper and my outdoor slippers. Slippers all day! I've never been happier.
Beans
Rancho Gordo beans are always a treat.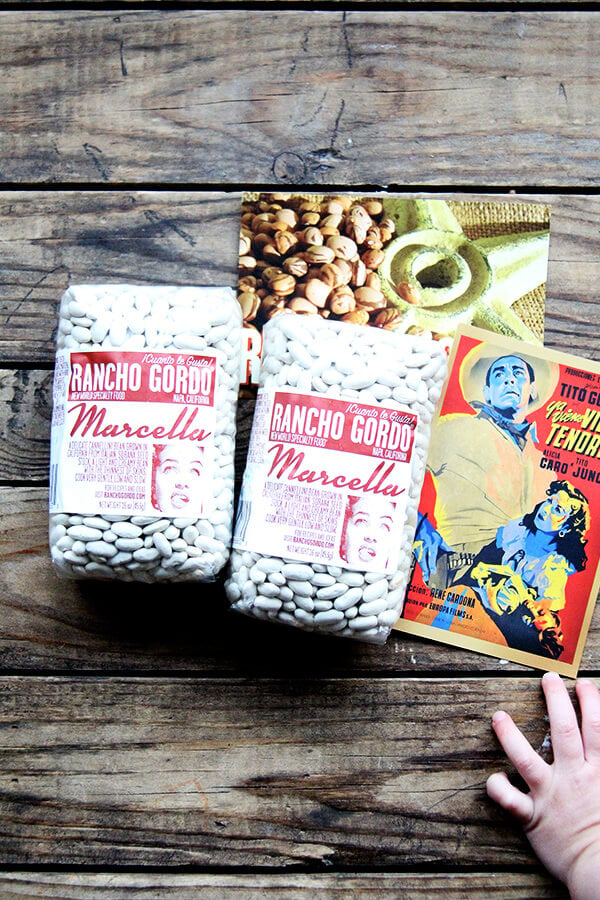 Food52 x Greenpan Nonstick Skillet
I bought the Food52 x Greenpan Nonstick 8″ & 11″ Skillet Set earlier this year, and I have been loving them. I love that they are both nonstick and oven safe, which makes endeavors such as frittatas effortless. I love the small one for scrambling eggs or making 2-egg omelets. You can see it in action here and here. Bonus: They're very pretty.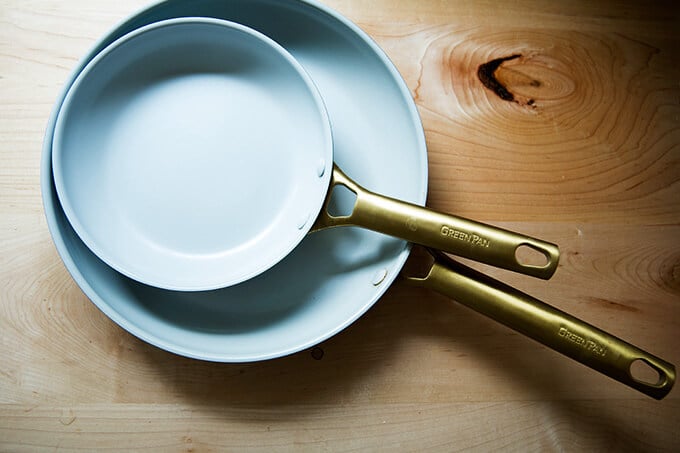 Bar Hill Gin
My neighbor introduced me to Bar Hill Gin, which is floral and aromatic and delicious — it barely needs anything but ice and a squeeze of lemon.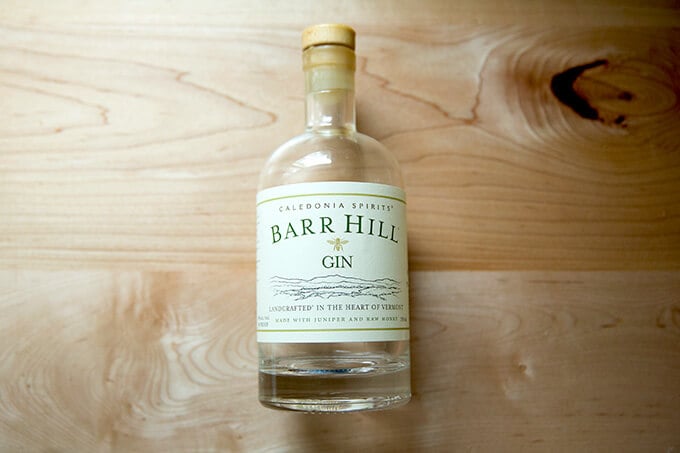 A Bucket of Maldon Sea Salt
My friend Louise McManus, owner of the Vischer Ferry General Store, gave me a bucket of Maldon Sea Salt last year for Christmas, and I don't think I'll ever go back to the boxes.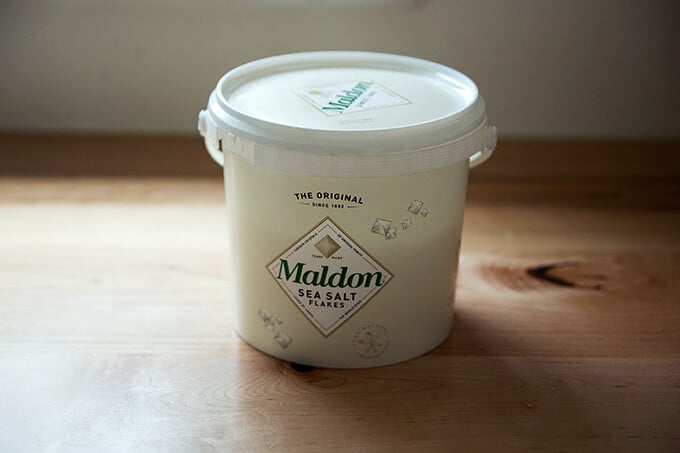 A bottle of Le Creuset's cast iron cookware cleaner, because everyone's pans should sparkle like new.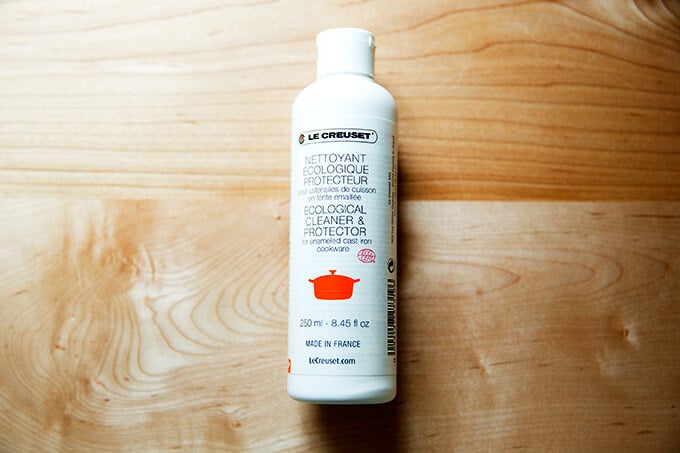 Anything from Rancho Meladuco Date Farm:
A box of Rancho Meladuco Medjool Dates + a jar of almond butter, which is the best snack ever.
RM sells their own version of this: Date Lover's Gift Box — I've had that cinnamon almond butter that comes in the set, and it is SO good.
No Date Left Behind: 5-lb Bag of Grinders — "Imperfect but delicious!" I can attest. I have a bag of grinders in my fridge, and they are just as tasty as their more perfectly shaped brethren.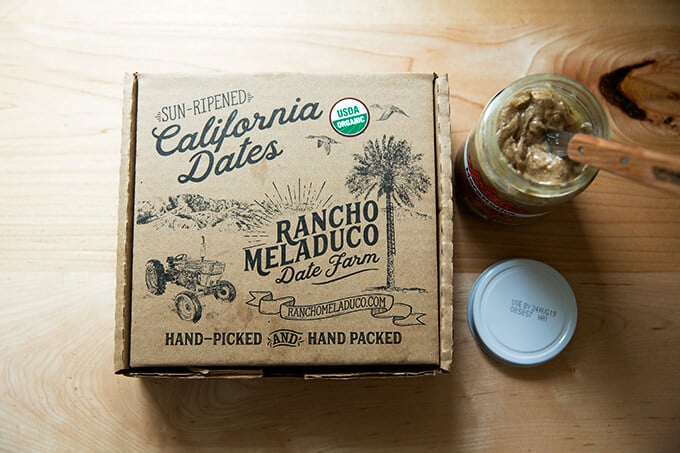 New Microplane Grater
I recently replaced my old microplane with this new guy. Wow. What an experience — zesting a lemon, grating garlic or ginger, shaving parmesan. It was long over due.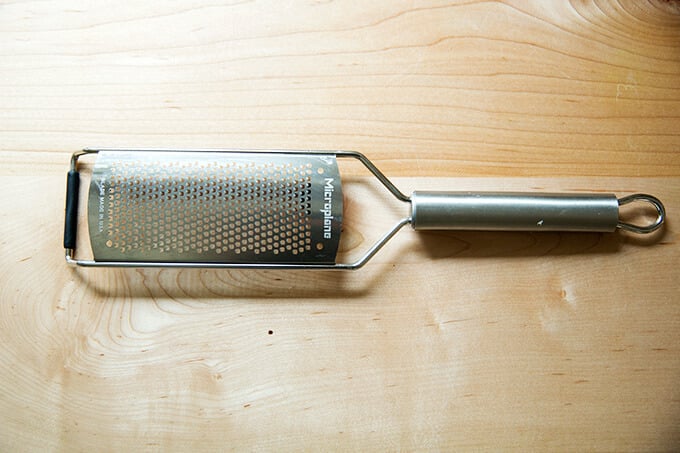 I read about these in Bon Appetit and ordered a set immediately. I've been loving them. I take them with me to the grocery store, and I store the veg in them when I get them home.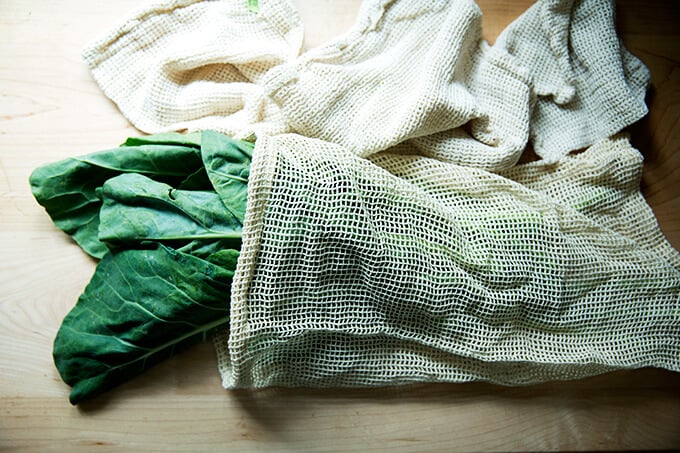 This post may contain affiliate links. Please read my disclosure policy.