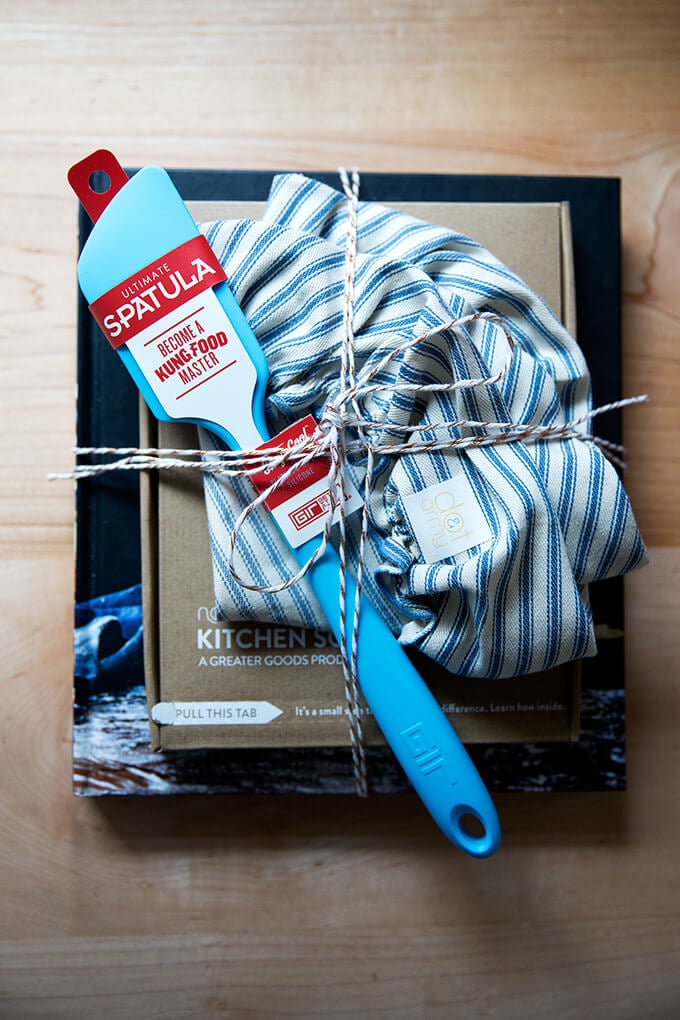 I've long dreamed of putting together "peasant bread kits" with all the essential tools to make bread baking both foolproof and enjoyable.
Are special tools, you might be asking, required to make bread baking foolproof? And enjoyable?
Not really. The beauty of baking bread is that it requires minimal ingredients and tools, many of which you likely have on hand. That said, I do think certain tools, namely a digital scale, a great spatula, and a cloth bowl cover make the process especially seamless.
Friends: peasant bread kits are here!
Here's what's included:
Signed copy of my cookbook, Bread Toast Crumbs
Baker's Twine, so you can pack it all up into one festive bundle.
Shipping is free 🎉🎉🎉
Give the gift of homemade bread!
If you'd like a specific inscription in the book, please email me the details: [email protected]
Order Here: Peasant Bread Kits