Mother's Day Gift Guide
This post may contain affiliate links. Please read my disclosure policy.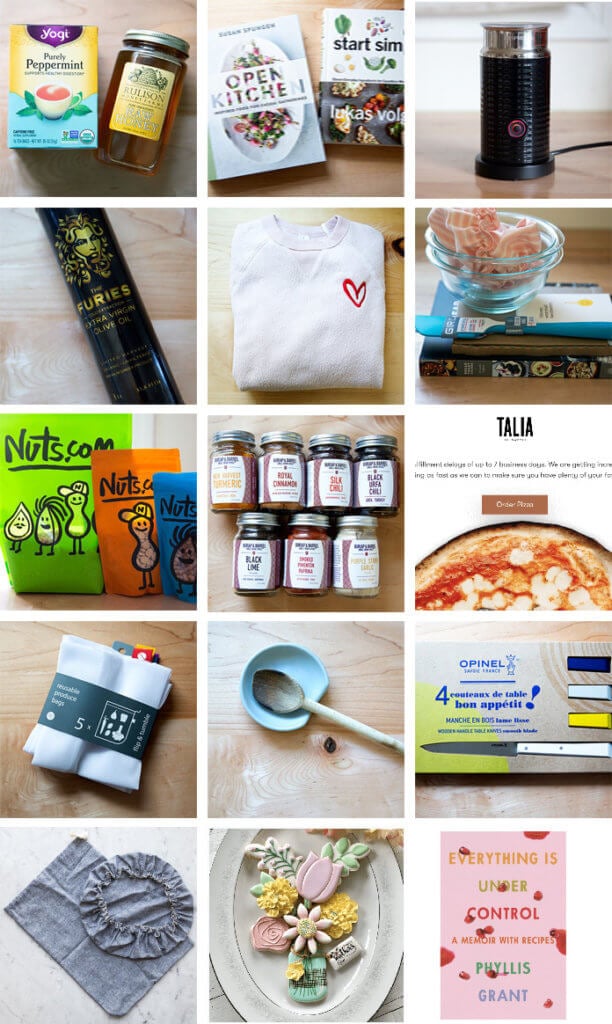 If your mother is anything like mine, all she'll want on Mother's Day is a card. (Or a phone call!)
But alas, here I am sharing some material things that have caught my eye these past few months. And while it's hard to encourage spending for a Hallmark holiday given the state of the world, I hope the ideas listed below, many of which relate to small, family-owned businesses, mostly provide inspiration.
In addition to the items below, here are a few more thoughts:
As always, my perennial favorites can be found in the shop.
Dates + almond butter is always a winner as is Margaret Roach's A Way to Garden.
Here are a few more ideas:
1. Pigeon Toe Spoon Rest. My mother sent me this spoon rest a few months ago, and I use it every day — how have I spent so many years cooking without one? It comes in a variety of colors, all of which are beautiful. If you don't think the mother in your life is in need of a spoon rest, check out Pigeon Toe's entire shop … it's all so beautiful. I love this mini creamer.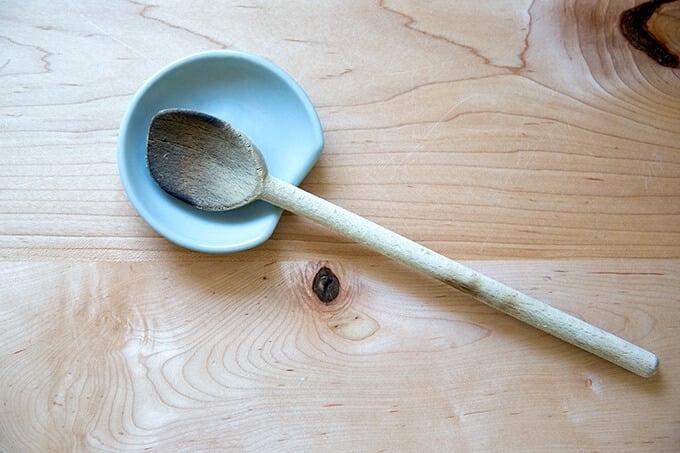 2. Dot and Army bowl cover + bread bag. This would be such a lovely way to gift a loaf of bread: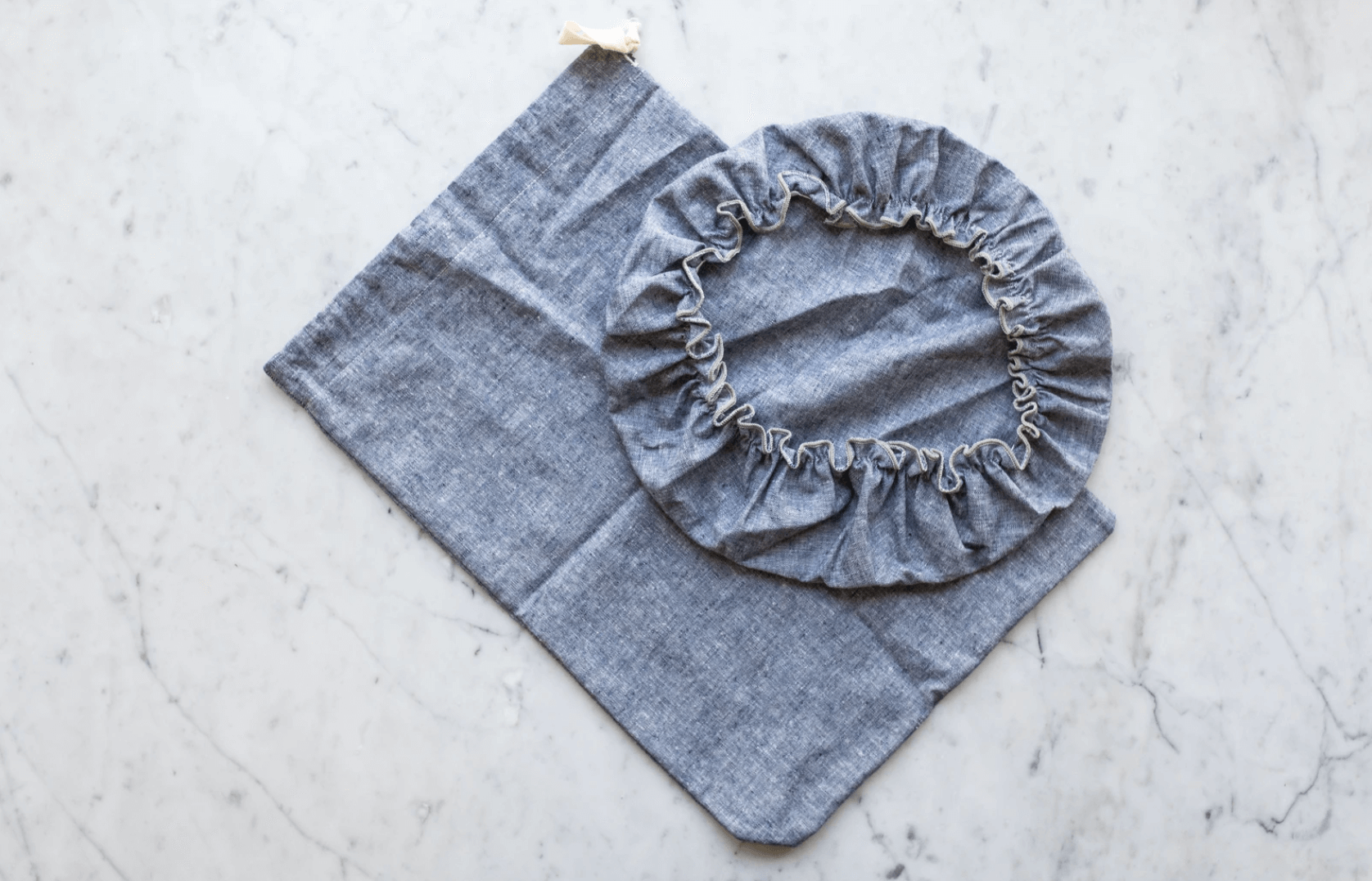 3. I discovered Dot and Army via their cloth bowl covers, which are my favorite, but I have since become a fan of all Dot and Army things, namely their selection of less-waste goods. I love these reusable produce bags. Now more than ever it's as important to arrive to the market not only with your reusable shopping bags but also with your produce bags.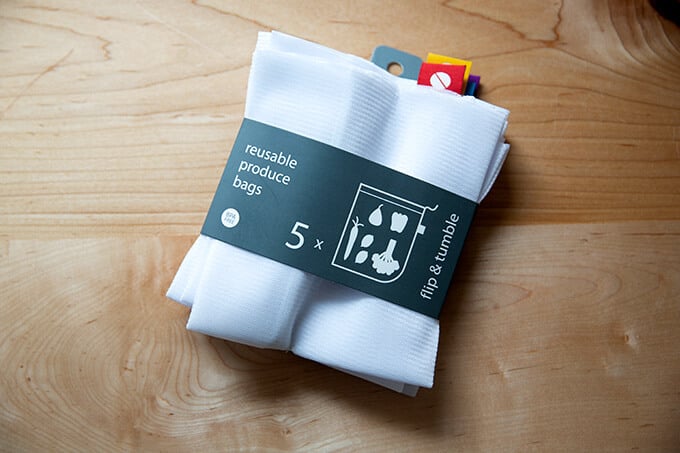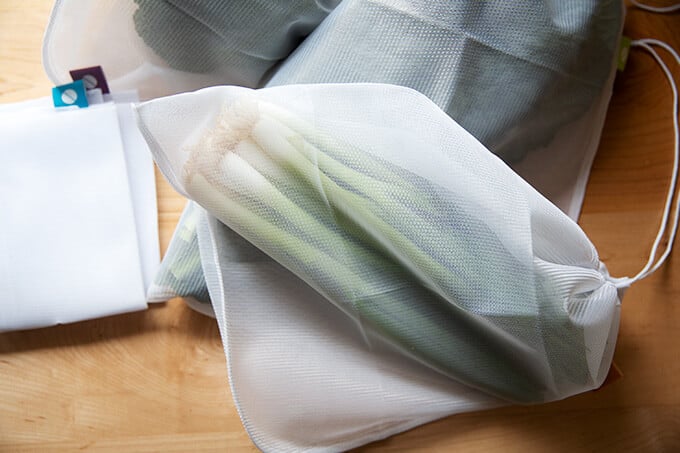 4. House of Shan sweatshirt. My friend, Shannon Buth, designed this sweatshirt (and a whole line of other fun wares), and I've been living in it — it's so soft and cozy. The blue is so pretty. Love the grey, too.
5. A box of tea + a jar of honey or maple syrup. Raise your hand if you've been drinking tea all day long! I love this peppermint tea. I actually prefer sweetening it with a teaspoon of maple syrup, but honey is a good match, too.
6. Breadtopia dried sourdough starter. EVERYBODY is baking bread. If you think the mother in your life is curious about dipping her toe into sourdough, a dry sourdough starter, which she can activate when she's ready, would be such a nice gift. I've had great results with both Breadtopia's dry and live sourdough starters.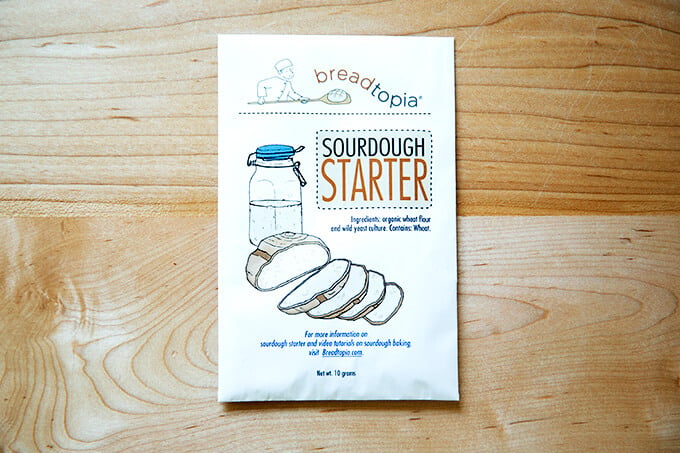 7. With sourdough in mind, a beautiful Dot & Army flour sack towel would be a lovely gift. (Note: The below pictured towels are a slightly different (but very similar overall) size than the ones linked to.)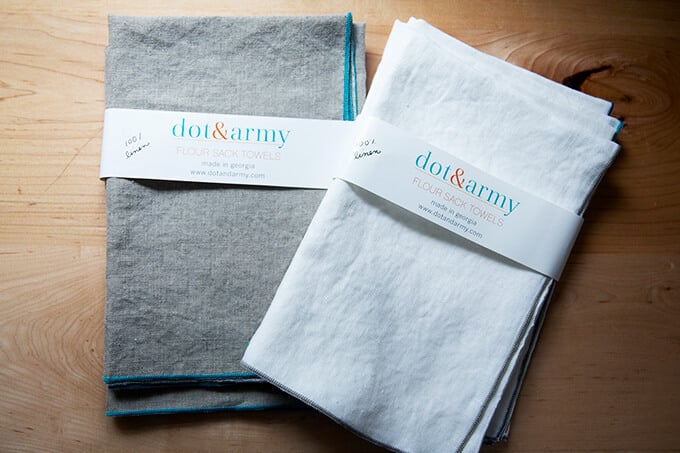 8. A cookie bouquet. My friend Kelly Trimarchi makes the most beautiful (and tasty!) cookies. Right now, too, she's selling nurse appreciation kits and a whole bunch of other cute sets. (**Local pick-up only!**)
9. Burlap and Barrel Spices. One of you (thanks Hillary!) introduced me to Burlap and Barrel Spices earlier this year. B&B partners directly with smallholder farmers to source spices that have never been available in the US before and, in doing so, helps improve the livelihoods of their partner farmers. I have been using the new harvest turmeric and the royal cinnamon to make turmeric lattes (more on this soon!).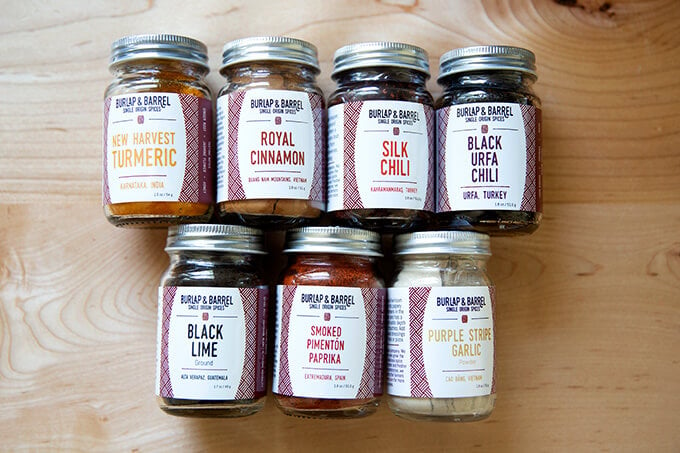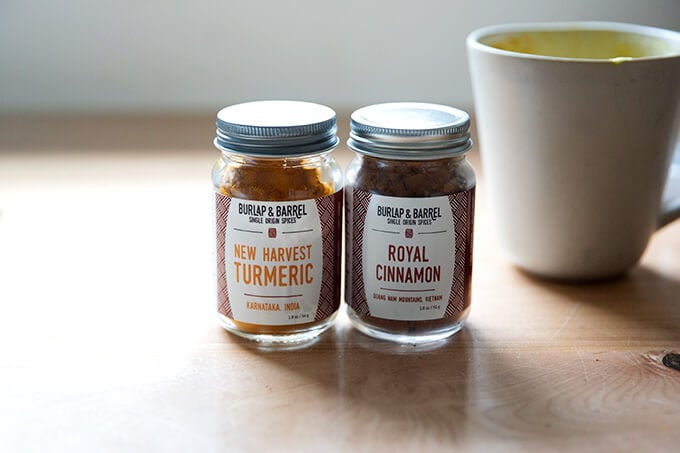 10. Nespresso Aeroccino. To make those turmeric lattes, I've been steaming cashew, almond, or oat milk with my Nespresso Aeroccino, and it's such a treat to curl up to a warm, spiced, frothy milk-filled mug. (Note: You have to use full-fat milks to get a good froth; don't buy this if you are looking to steam low-fat milks…you'll be disappointed. I've been loving Elmhurst sweetened cashew and almond milks and Oatly oat milk.)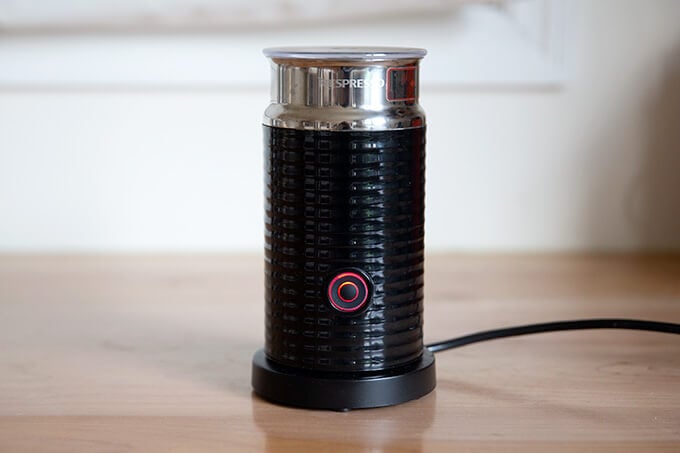 11. A new cookbook. These are two I've been loving: Susan Spungen's Open Kitchen and Lukas Volger's Start Simple. Find Susan's recipe for grilled Romaine Caesar Salad (delicious!) here and Lukas's recipe for roasted mushroom polenta bake (heaven!) here.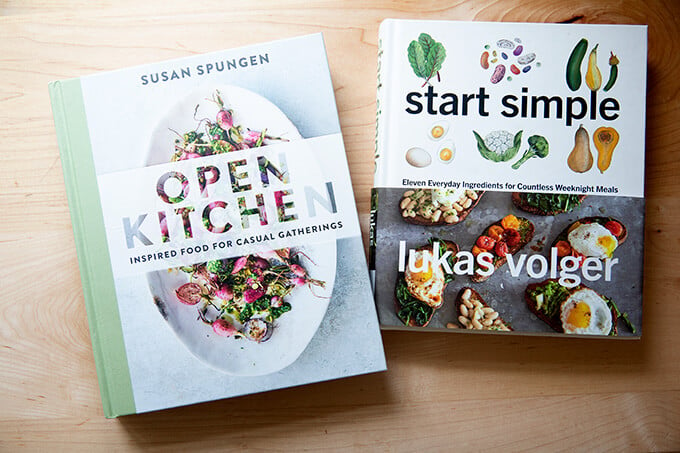 12. Or a new cooking memoir. I just ordered this: Phyllis Grant's Everything is Under Control. Seems timely 😂😂😂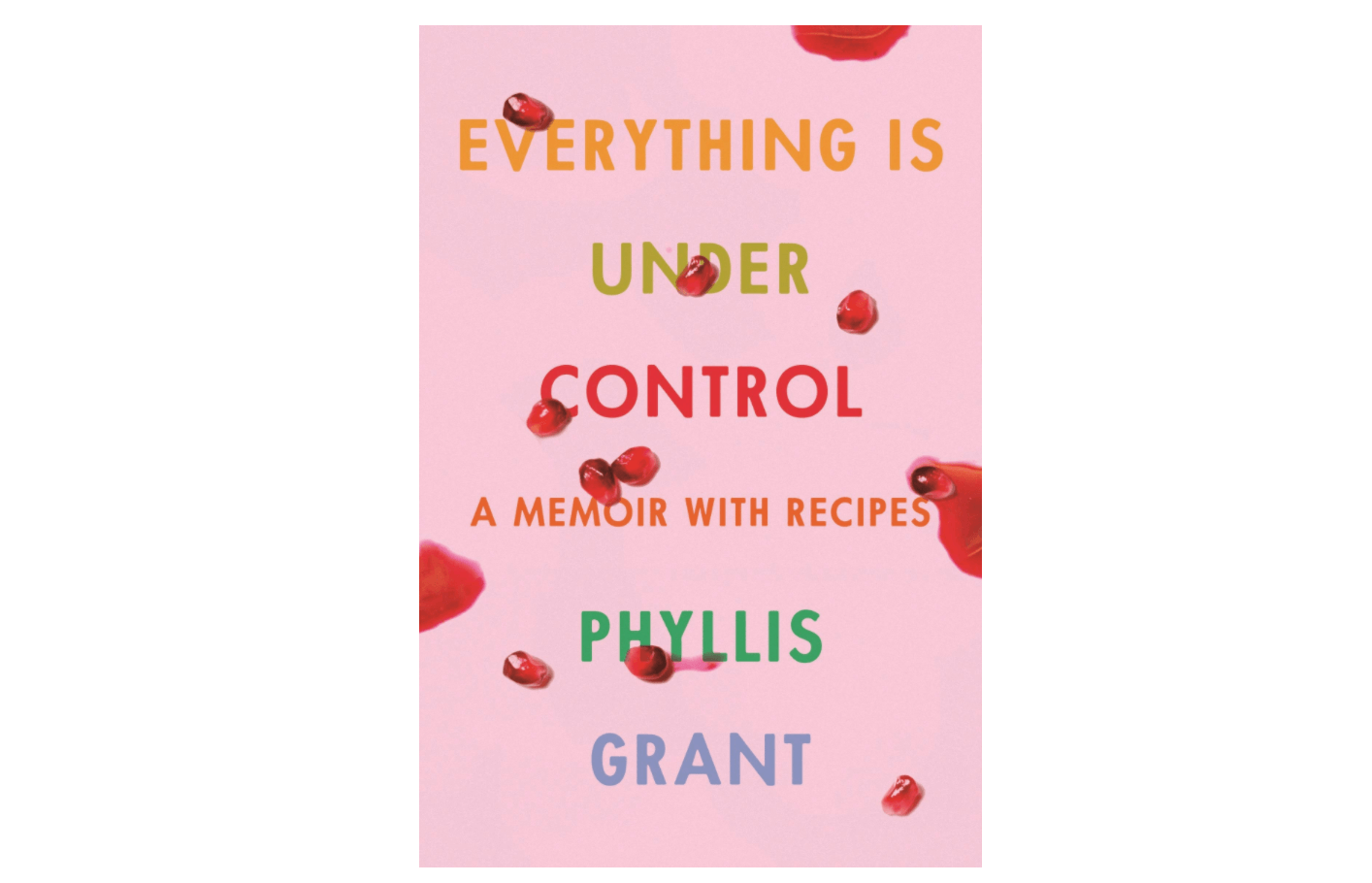 13. A Peasant Bread Kit, Mother's Day Edition 💕💕💕 This set includes two 1-qt Pyrex bowls, a pink Dot and Army cloth bowl cover, a GIR spatula, a digital scale, a signed copy of Bread Toast Crumbs, and a Julia Child quotation notecard: "I think every woman should have a blowtorch."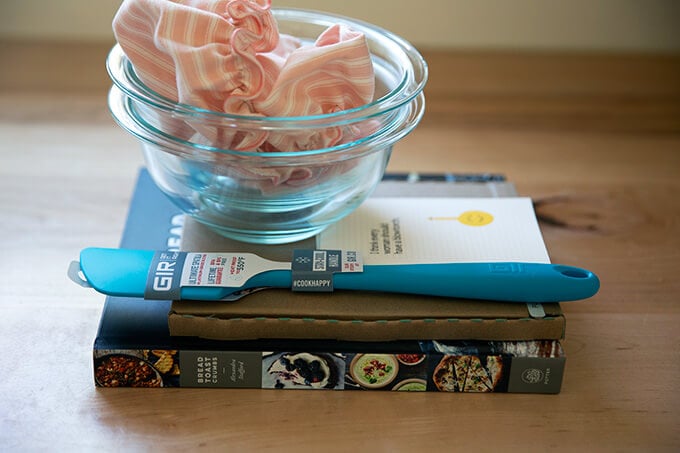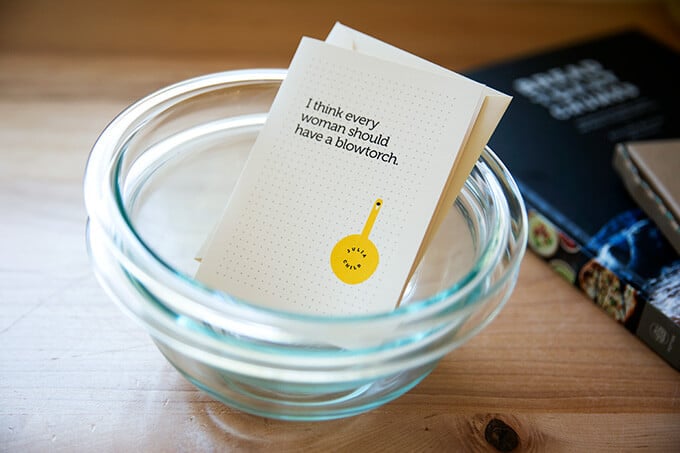 14. Neapolitan Pizza, delivered! How fun? I just ordered the starter pack. My neighbor did, too. A Zoom pizza party is in our future 🍕🍕🍕🍕
15. Organic Extra-Virgin Olive Oil. My friend Jen Angelopoulos recently founded The Furies, an organic extra-virgin olive oil company. The olives are harvested by hand from olive trees in the Achaia region of Greece. The oil is never blended, and The Furies is committed to sustainability at all levels of production. Read more about the olive oil here. It is delicious.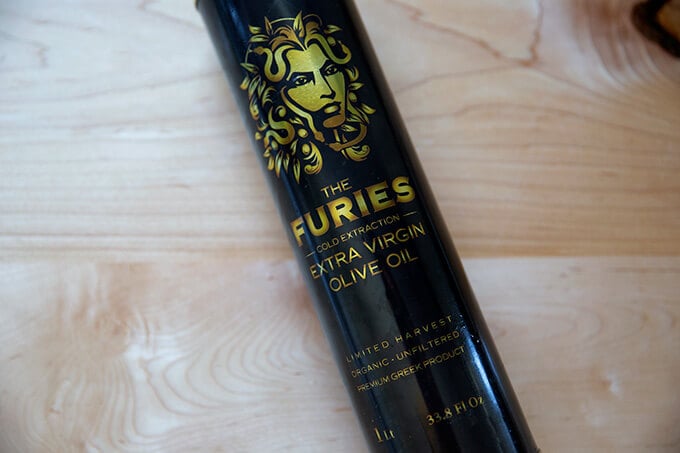 16. Opinel Knives. I don't own an Opinel knife I don't love. From the kitchen knives to the classic folding knives to the table knives, each is beautifully crafted. This spreading knife "sparks joy" every time I use it. They also have a line of gardening tools, which I have yet to explore, but which look lovely.
17. A NYTimes Cooking subscription. I recently made Samantha Seneviratne's double chocolate cookies, and oh my goodness, wow. You need a NYTimes Cooking subscription to access the recipe. For $40/year, you gain access to all of the recipes. (It might be worth it for the cookie recipe alone 🍪🍪🍪)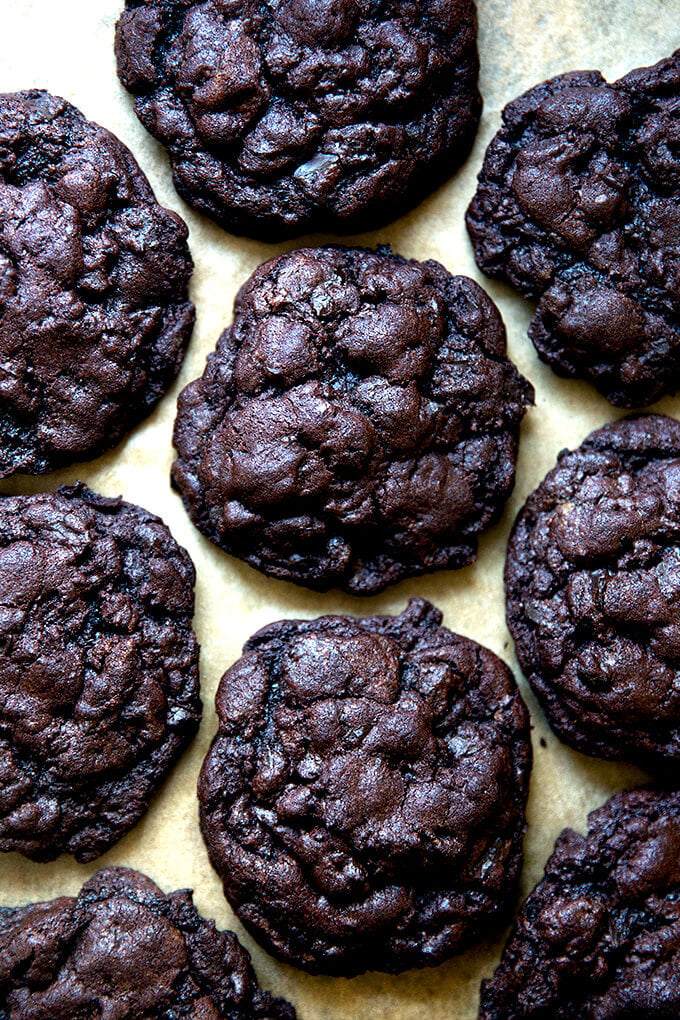 18. Chickpeas or other dried beans. Doesn't the Nuts.com packaging just make you smile? When I could not find dried chickpeas in any of my stores last month, I checked nuts.com and sure enough, they were in stock. I ordered some cranberry beans and lupini beans while I was at it.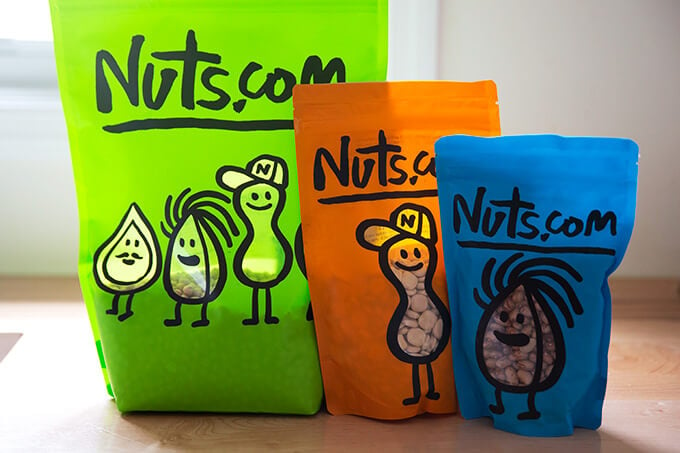 19. A Gift from me to you. You made it this far. Thank you, as always, for reading. Here are a selection of my favorite things. My friend Louise McManus, owner of the beautiful Vischer Ferry General Store, selected a number of goodies: V&A Garden Tool Set, Corkcicle Tumbler, Beekman 1802 Body Wash and Lotion, and a spring candle. And I've added a House of Shan sweatshirt (you pick size/color) and The Break Active rings (you pick size/color).
To enter the giveaway, leave a comment. Tell me this: what has been bringing you peace and happiness during these trying times? Or what are you missing most? Sending you all love 💗
Update: The giveaway is closed. The winner is Mary. I have emailed you.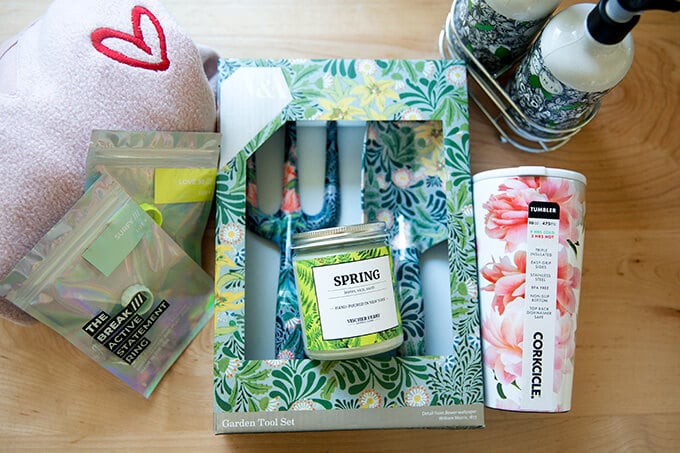 This post may contain affiliate links. Please read my disclosure policy.