Father's Day Gift Guide
This post may contain affiliate links. Please read my disclosure policy.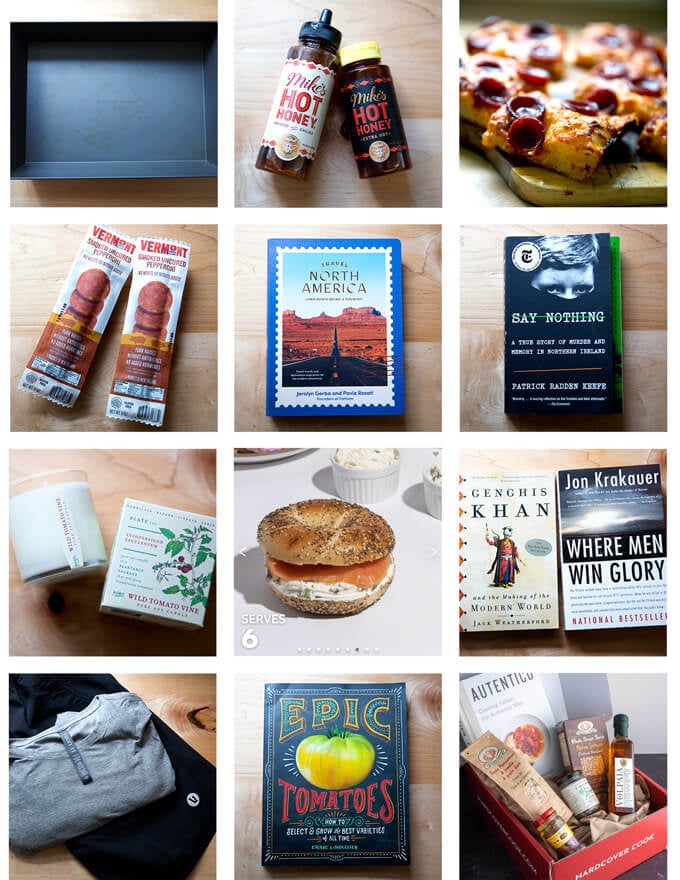 Friends, hello! Here is a short and sweet Father's Day Gift Guide, a little over 10 ideas that I hope serve as inspiration. As usual, I'm publishing this post way later than I had hoped — Father's Day is one week away! — so be sure to check shipping times if you are hoping to deliver something before Sunday.
I love hearing your gift-giving ideas, too, so please share your thoughts in the comments. Finally, my perennial favorites can be found in The Shop.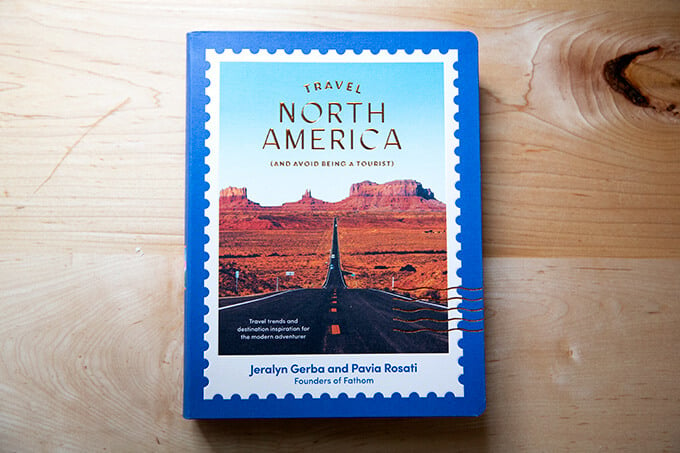 Travel North America
For the father in your life who is ready to GET OUT 🛶⛵️🚌 , Travel North America written by Pavia Rosati and Jeralyn Gerba, the founders of Fathom, is the book that will get Dad on the road again! It hits shelves this coming Tuesday, and I don't think the timing could be more perfect.
From the Fathom website: "With a focus on the United States, Canada, Mexico, and the Caribbean, Travel North America includes chapters exploring the post-pandemic travel mindset, holidays that follow nature's lead, tons of road trip ideas, and recommendations for traveling more responsibly, sustainably, and gently."
It's gorgeous!
Goldbelly Bagels & Lox
I love Goldbelly. On Mother's Day, I took a Detroit-Style pizza-making class with Emily Hyland from Brooklyn's Emmy Squared, and I had a blast. For any father in your life who loves to cook, a live cooking class would make a great gift as would anything from Goldbelly. How much fun would a New York bagel brunch be on Father's Day morning? (Note: GB doesn't deliver on Sundays but you can have the bagels delivered the day before Father's Day. Hooray 🎉)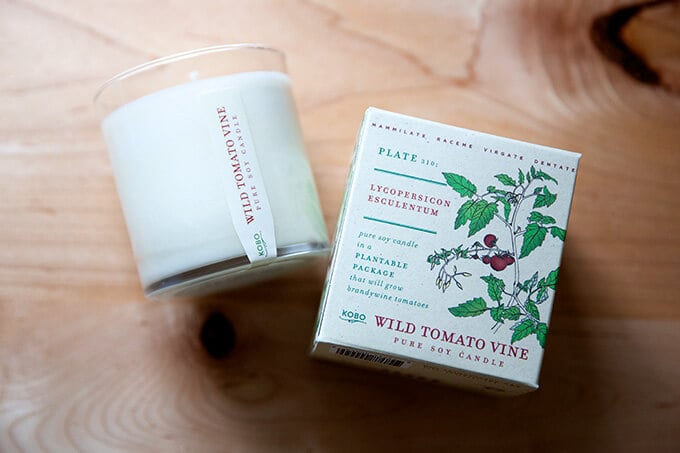 A Tomato-Scented Candle
My husband is the gardener in the house, and when I saw this tomato-scented candle at Arthur's Market, I immediately thought of him. And guess what? The box is biodegradable and plantable! It will grow Brandywine tomatoes if you plant it! How cool? If you live locally, the Vischer Ferry General Store also has a great selection of candles.
Maybe pair the candle with …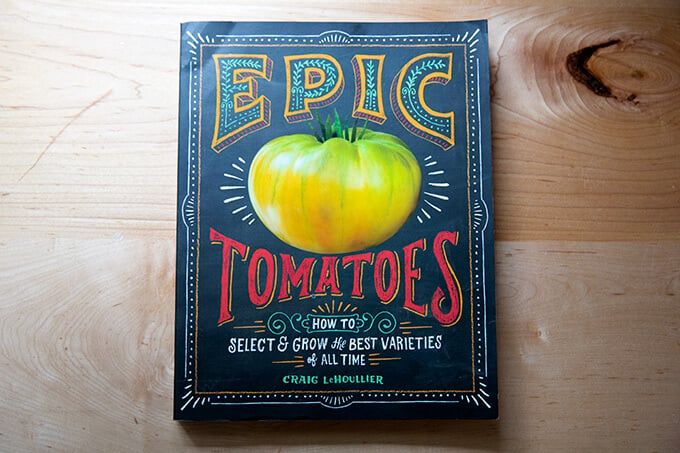 … a book all about tomatoes 🍅🍅🍅🍅🍅
Epic Tomatoes
I learned about Epic Tomatoes from Margaret Roach, of course, and bought it for my husband several years ago. It continues to be a great resource for him every growing season.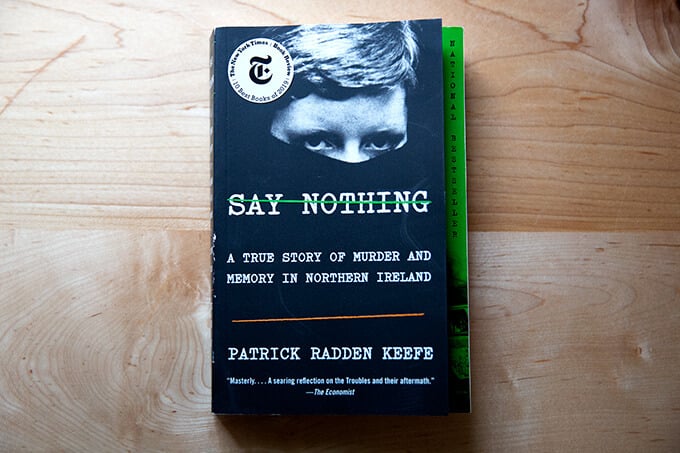 A Few More Books
I learned about Say Nothing, a true crime story about a murder in 1970's war-torn Ireland, from Jenny Rosenstrach's newsletter. I've only just started it, but I'm hooked!
Two more ideas:
I have not read either of these books but learned about both from The Tim Ferris podcast featuring Dax Shepard, during which both Tim and Dax recommend their favorite books. These two were on the list. I really enjoy both Tim and Dax's podcasts, so I bought both for Ben 📚📚📚📚📚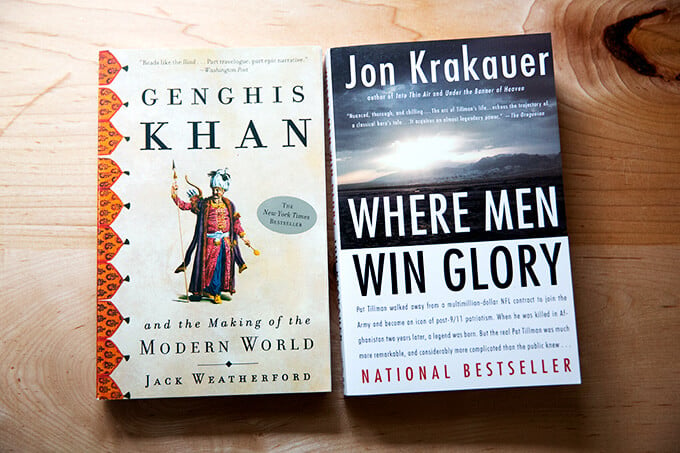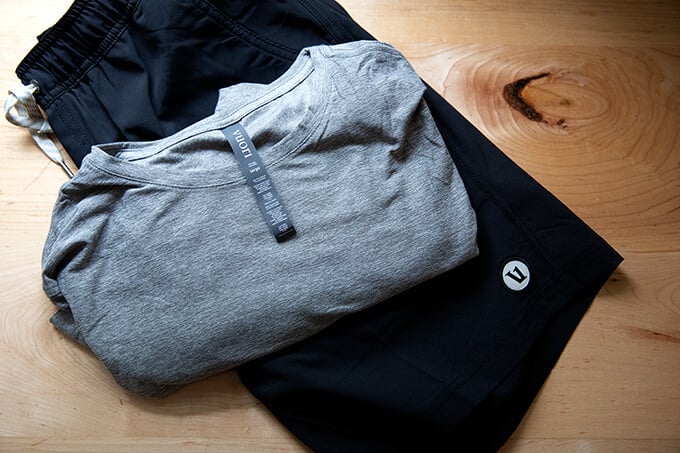 Vuori Shirt or Shorts
I love my Vuori joggers, so when Ben told me he was in the market for a lightweight long-sleeve shirt for summer, I thought Vuori might have something. And they did! Ben loves his shirt and really loves both of these shorts: the Kore short, which has a liner, and the Banks short, which does not.
Hardcover Subscription Box
For the cookbook-obsessed father in your life, a cookbook subscription box would be very exciting. When you subscribe, you receive a curated box delivered to your door once every three months. Each box contains one recently released cookbook, along with five or more full-sized specialty ingredients carefully chosen to complement the book.
The Baking Box currently features Bread Toast Crumbs 🍞🍞🍞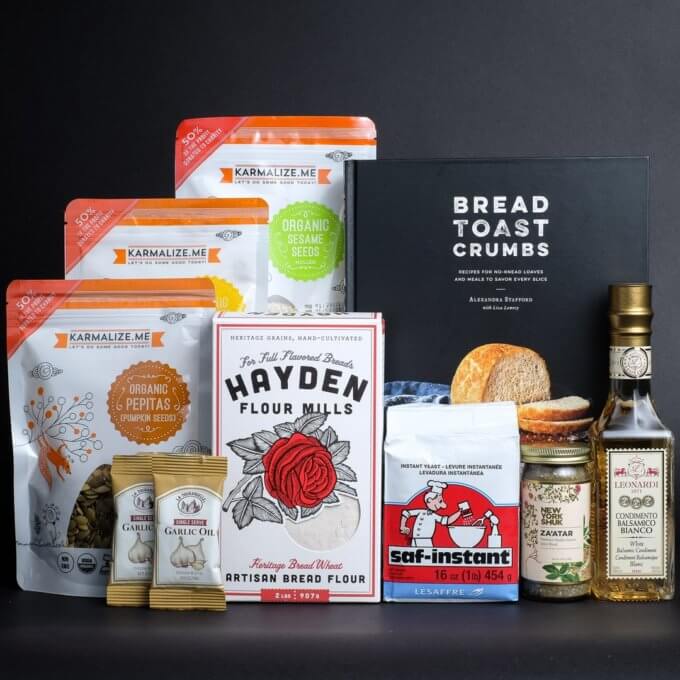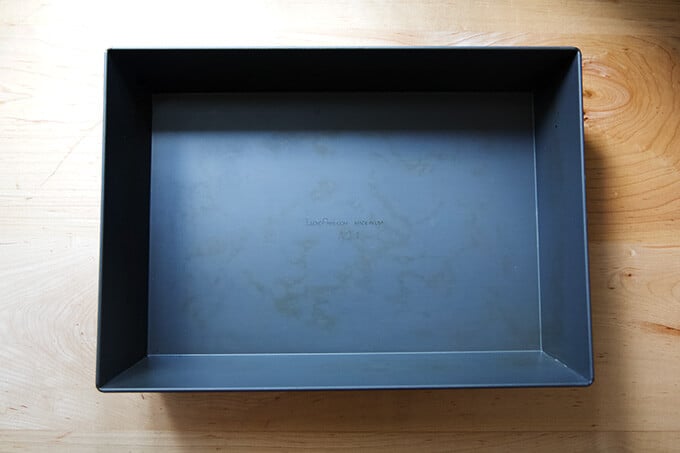 Detroit-Style Pizza Pan
I've been on a Detroit-style pizza kick recently — more on this very soon! — and this 10×14-inch Lloyd pan is perfect for the job. 🍕🍕🍕🍕🍕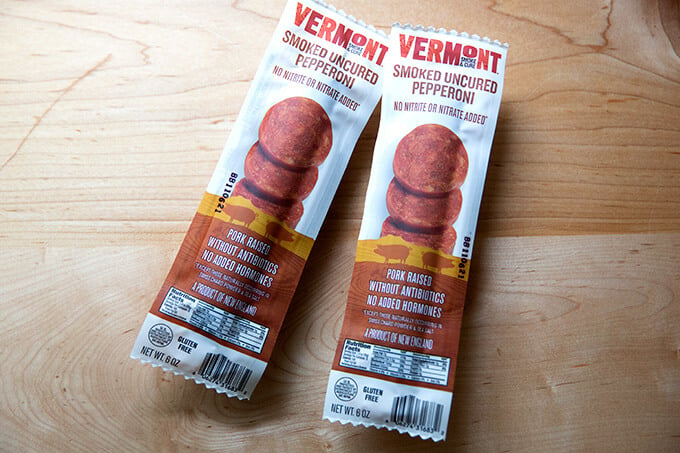 Vermont Smoke and Cure Pepperoni
I love this pepperoni. It "cups and chars" as it bakes and makes one excellent pepperoni pizza.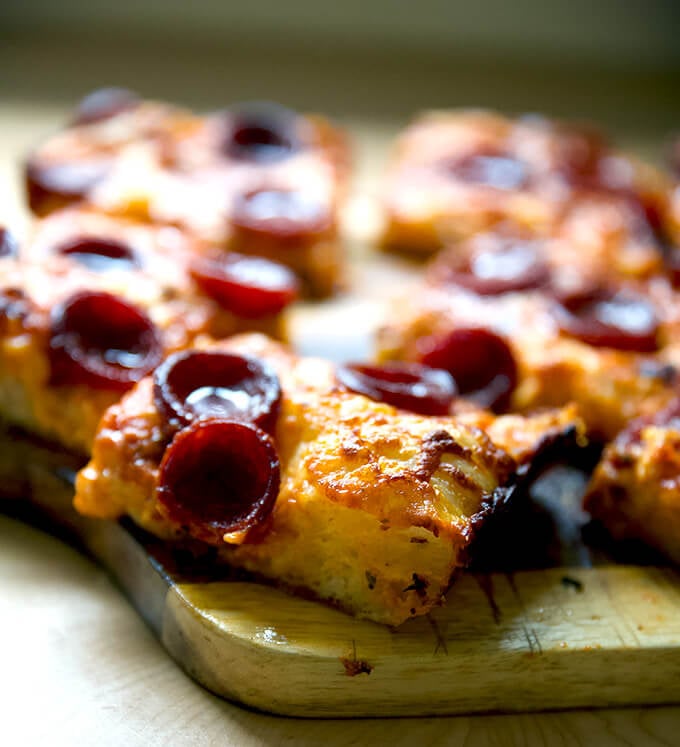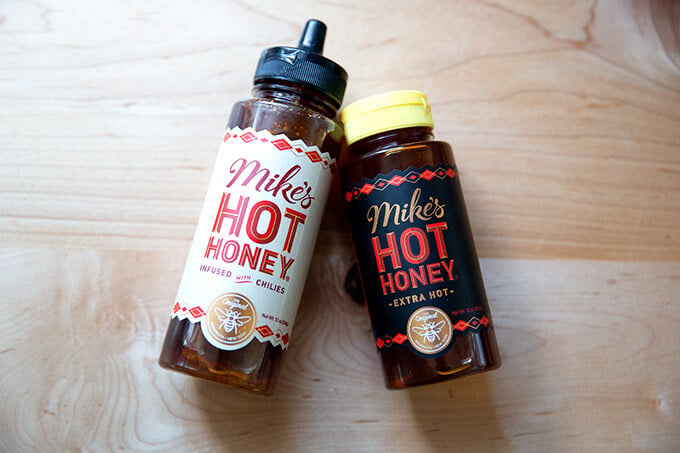 Mike's Hot Honey
Upon learning I had never heard of Mike's Hot Honey, one of my friends mailed me some. If you love that spicy-sweet dynamic, this is such a fun condiment to have on hand, especially to drizzle over freshly baked pizza.
---
Friends: What else? I'd love to hear your ideas.
xo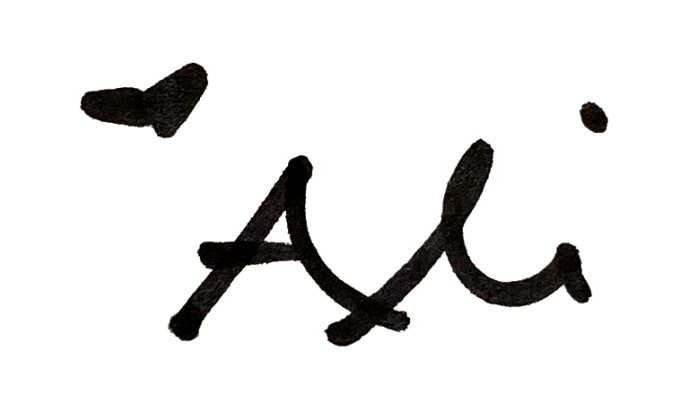 This post may contain affiliate links. Please read my disclosure policy.