Recipes for July Fourth Weekend: Salads, Sides, Desserts & More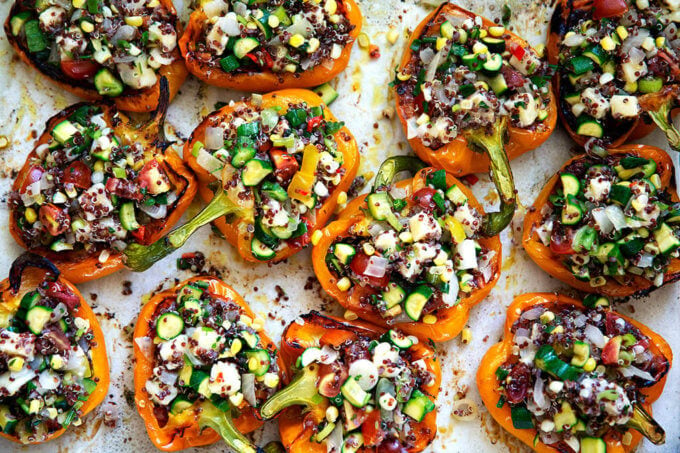 Last Friday, I attended my first real "event" since the lockdown. It was my daughter's end-of-year soccer party, held in the backyard of her coach's house. Guests were instructed to bring the sides, and so I made a summery quinoa salad — essentially the "stuffing" of these stuffed peppers.
It was well-received, but what stole the show was a tray of sliders, the recipe for which I immediately began tracking down. (You'd expect nothing less, right?) Turns out it's a recipe from the King's Hawaiian website, made with turkey instead of ham and without the mayo.
I left the party dreaming about those sliders and upon returning home immediately found the recipe online. It's incredibly simple. In sum: assemble the sliders, make a simple sauce from pantry ingredients, pour the sauce over top; then pop in the oven.
I have yet to make the sliders, but this experience reminded me of a similar scenario several years ago in which I was introduced to Trader Joe's 3-ingredient lentil salad, which blew my mind then and continues to every time I dump those three magical ingredients into a bowl. I have similar feelings every time I make these 4-ingredient balsamic-roasted mini peppers.
Why are these simple recipes often the most crowd-pleasing? The most show-stopping? Why do we ever make anything else? (If I'm being honest, as I continue dreaming about those sliders, I find myself thinking about how I could complicate them by maybe making the rolls from scratch or turning them into veggie sliders with roasted red peppers and eggplant and perhaps some pickled onions… will I ever learn? But doesn't that sound delicious? I'll keep you posted.)
Friends, I'm wishing you all a Happy Fourth 🇺🇸🇺🇸🇺🇸🇺🇸 Below you'll find a few of my favorite dips, salads, and sides as well as a few seasonal desserts and a favorite, festive drink, too 🎉🎉
PS: This Memorial Day Weekend post may give you some more ideas for grilling and summer entertaining: there's a recipe for a dead easy steak marinade, a favorite smoky grilled chicken, and the best, easiest ribs you'll ever make (NOT on the grill).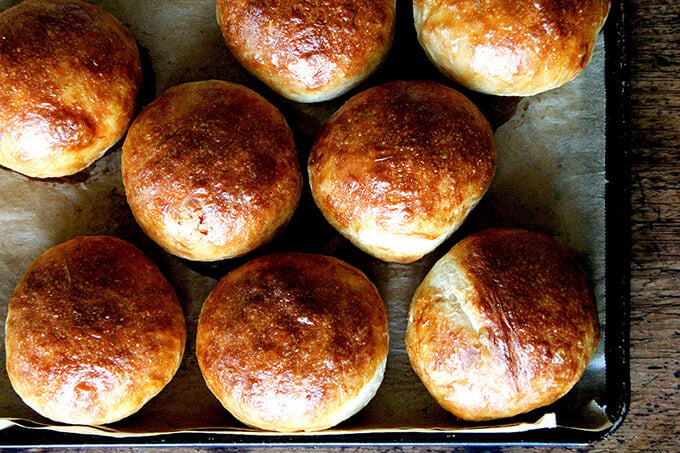 ---
A Few Dips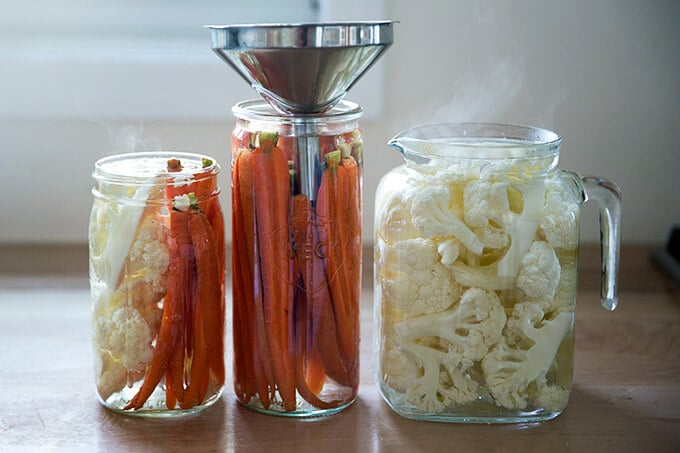 Are we ready to dip again? When you dip we dip I dip 💃🏻. Anyone?
Before we get to the dips, let's consider the dippers. Have you ever tried pickling your crudité? I think it makes all the difference, and it's really very simple: stuff raw vegetables into jars; pour a basic brine over top. If time permits, plan ahead: ideally, do this the day before you plan on serving the crudite, just so the veggies have time to chill and crisp up in their brine.
I typically stick to cauliflower and carrots with the pickling. Then I cut up whatever else looks good: Romaine, endive, watermelon radishes if you can find them (not easy this time of year) or other radishes and turnips (readily available!) if you can't.
The veggies below are paired with this spicy cashew dressing/dip. It's one of my faves.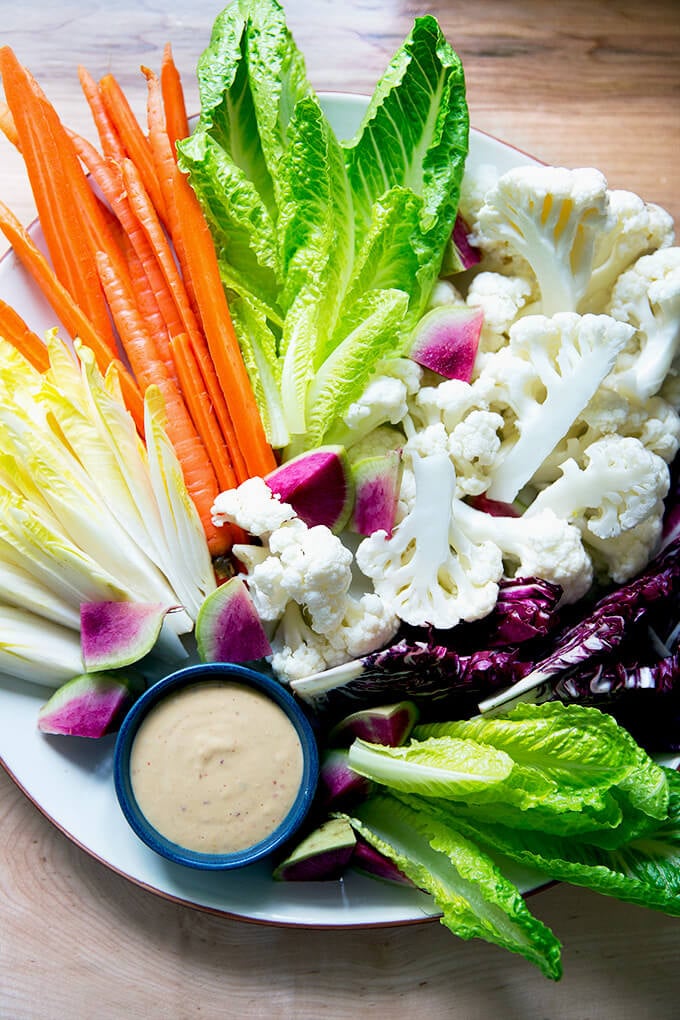 ---
Salads & Sides
Find Many More Ideas Right Here → Salads & Sides
---
Desserts
Many More Ideas Right Here → Desserts
---
Paloma Slushie
A paloma is similar to a margarita but it's made with grapefruit juice. This strawberry variation, adapted from a recipe in Julia's Turshen's Small Victories, is one of my favorites to make when entertaining because it lends itself to large-batch mixing. The trick? Instead of juicing limes, you peel them and blitz them whole in a blender. Brilliant, right? And instead of salting the rims of glasses, you add salt directly to the mix, which Julia notes serves two purposes: 1. Reduces work 2. Enhances the flavor of the juices.
Print
This post may contain affiliate links. Please read my disclosure policy.