Chatting Cookbooks with Margaret Roach
This post may contain affiliate links. Please read my disclosure policy.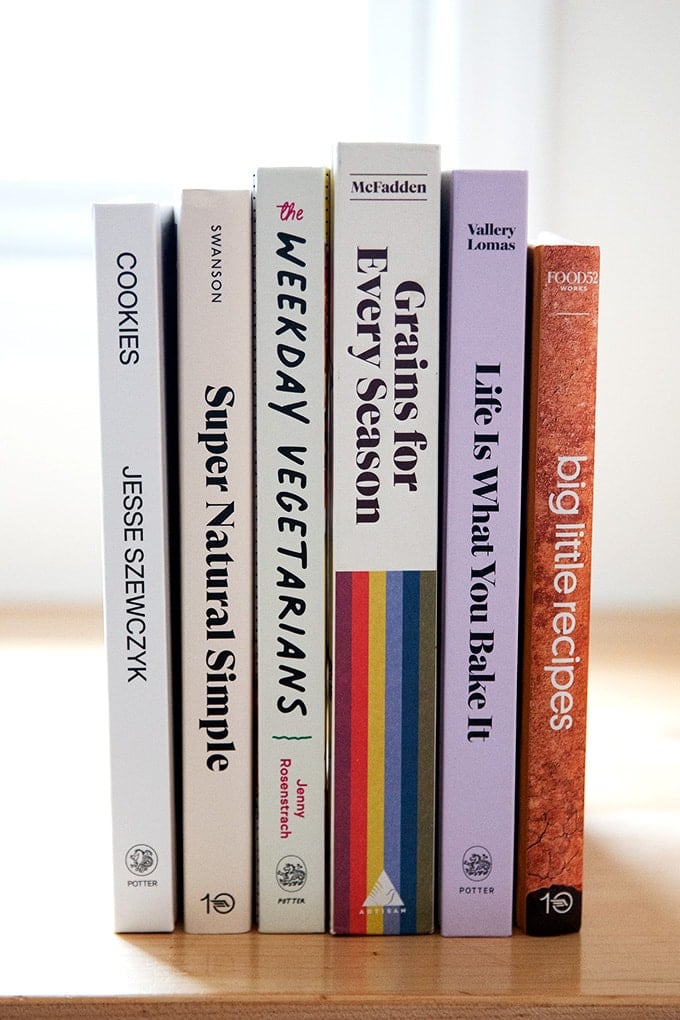 Last week I chatted with my friend and master gardener, Margaret Roach of A Way to Garden, about cookbooks, the ones I picked up last fall that continue to inspire, the ones that have me stocking frozen artichoke hearts and peas, the ones making me cook big batches of brown rice and farro, the ones encouraging me to stir tahini into sesame-topped chocolate bars.
We start the conversation discussing two vegetarian cookbooks, Jenny Rosenstrach's The Weekday Vegetarians and Heidi Swanson's Super Natural Simple. From there, we move on to Emma Laperruque's Big Little Recipes and Joshua McFadden's Grains For Every Season. And we finish with two sweet treats: Vallery Lomas's Life is What You Bake It and Jesse Szewczyk's Cookies: The New Classics.
You can listen to our chat or read the transcript over on A Way To Garden, where you can also leave a comment to enter a giveaway: Margaret is giving away two of the cookbooks. Subscribe to all of Margaret's future podcast episodes on Apple Podcasts (iTunes) or Spotify or Stitcher.
I've added notes below for each of the books we discuss, and I also am hosting a giveaway: a membership to The Virtual Garden Club: Inspiration, Instruction, and Live Q&A from Margaret Roach and Ken Druse. The second session starts Thursday, January 13th, so the giveaway will close Wednesday, January 12th. To enter the giveaway, see the details below.
The Weekday Vegetarians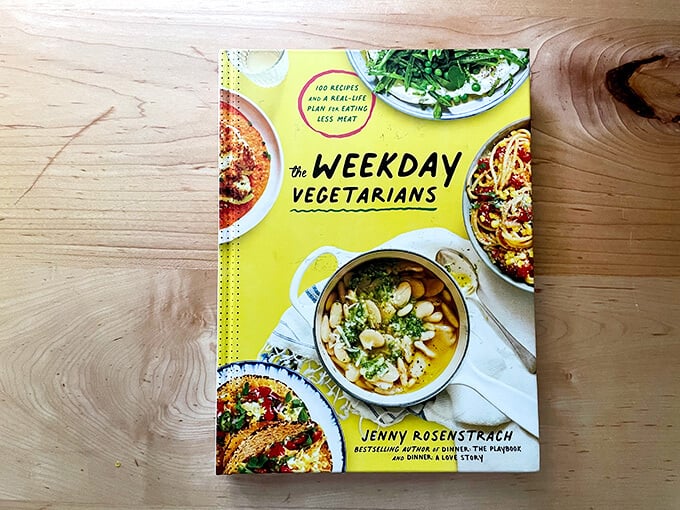 This is the book I've cooked from the most these past few months, though you might not know this after listening to my chat with Margaret — in all my spazziness I failed to mention all the recipes I've been loving from The Weekday Vegetarians by Jenny Rosenstrach… alas. Let me try to make up for that omission here.
I love TWV for a number of reasons but mostly because it's filled with simple, vegetarian recipes, ones that are not simply loaded with cheese and carbs, but with vegetables, whole grains, beans and other plant-based proteins.
Jenny comes from the perspective of having eaten a lot of meat — five times a week, she admits — which I think is really inspiring for people who think they could never adopt a vegetarian diet. And that's where I think this book really excels: making vegetarian cooking feel doable.
One of the tips Jenny gives is that you don't have to completely give up your favorite dishes, just components of it. So if you love chicken caesar salad, you can replace the chicken with crispy chickpeas, which I would argue are even tastier than chicken.
I love that recipe in the book, and here are a few others I love, too:
herby, brothy lima beans
wheat berry salad with grapes, arugula, feta, and crispy tofu
cauliflower cutlets with romesco sauce
crunchy-cheesy bean bake
My latest favorite recipe is the refried black bean tostadas with avocado and pickled onions — I could live on these this time of year.
One final anecdote: Last night my neighbor texted me a photo of the Barley Bowls with Chickpeas, Roasted Vegetables & Avocado Dressing from TWV, then noted that her daughter said she was taking the leftovers for lunch and her son didn't ask: Where's the meat?
Success!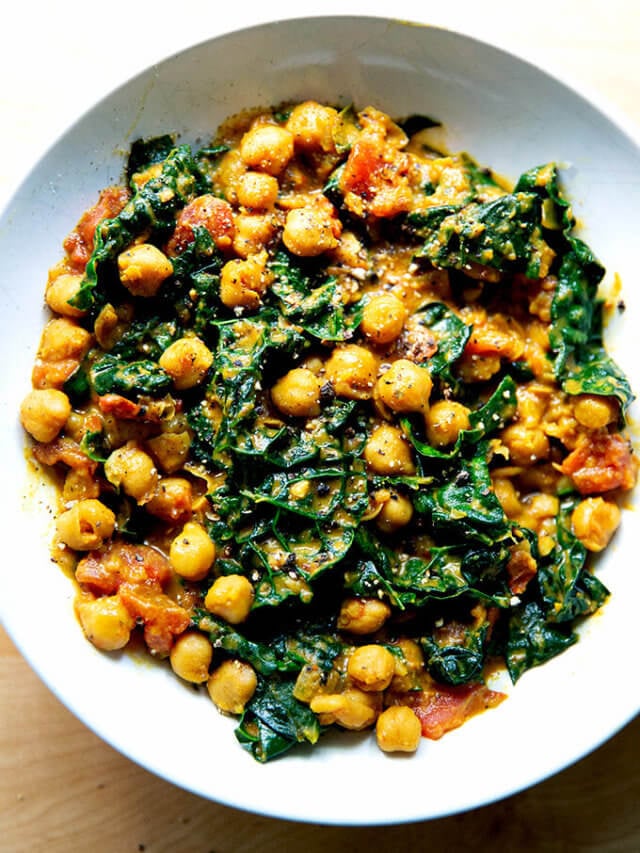 ---
Super Natural Simple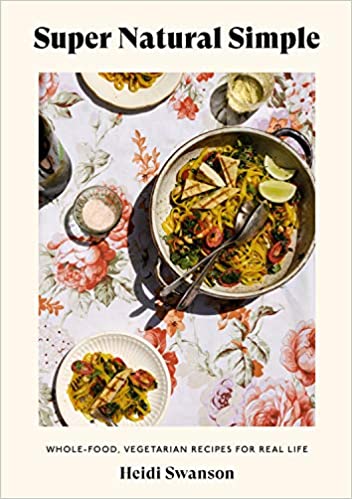 Heidi Swanson's Super Natural Simple is a collection of recipes written during a busy time in her life — geographical moves, intensive projects, and a pandemic. She notes that when we are at our busiest, cooking and eating well are the first casualties, but this is actually when we need wholesome, nourishing meals the most. I imagine this sentiment, three years into a pandemic, rings true for many.
In sum, the book is filled with "doable and delicious recipes for when it seems easier to grab something on the go or eat out."
Two of the recipes have become staples: Everyone's Favorite Fried Rice (pictured below) and Golden-Crusted Artichoke Hearts (pictured above). All of my children gobble up the fried rice, which is rare, and which calls for carrots and frozen peas, which I now always have on hand. My 11-year-old, Ella, took one bite and asked: Is this recipe on your blog? And when I told her it wasn't she said: Well it should be.
The crispy artichokes have been such a revelation for me because the recipe calls for frozen artichokes hearts. To make them, you heat a few tablespoons of olive oil over medium high heat, dump the frozen artichoke hearts in, cover the pan, and cook for 6-7 minutes. Then you uncover the pan, throw in some garlic, season with sea salt, and give it a stir. And that's it! It's so fast and so tasty.
A few recipes I'm eager to try: weeknight potstickers, roasted chile-peanut tofu, jalapeño cheddar socca.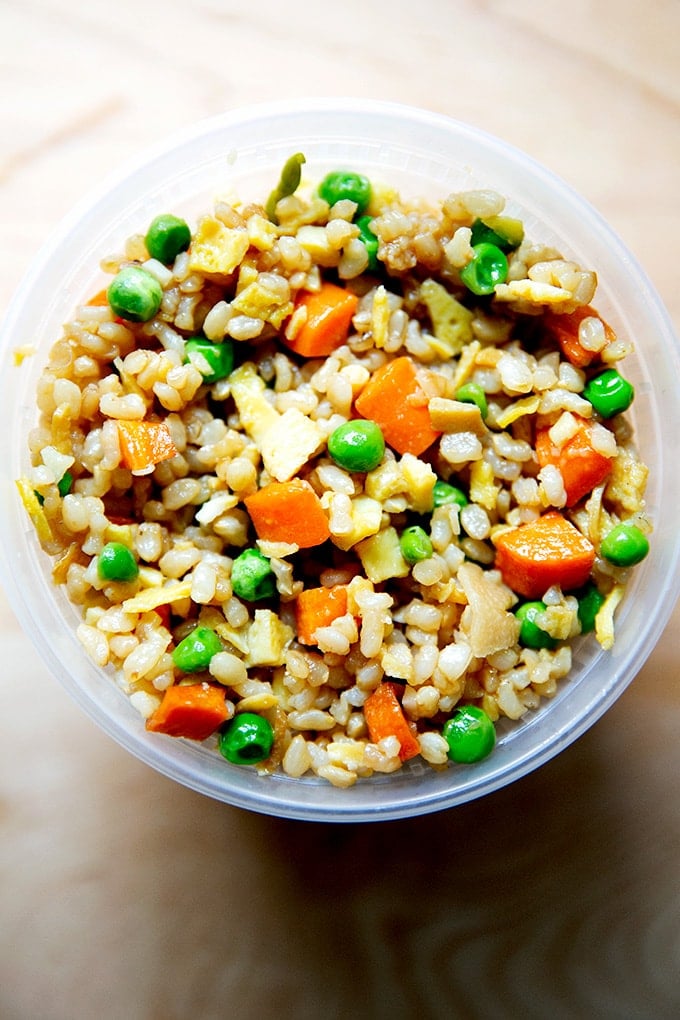 ---
Big Little Recipes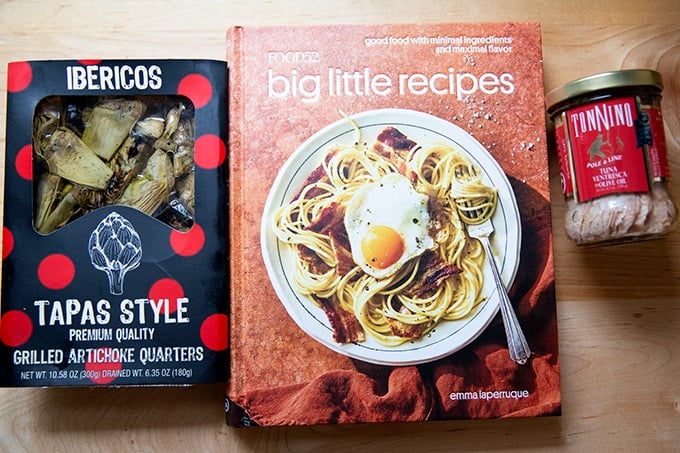 If you are a fan of Emma Laperruque's Food52 Column, Big Little Recipes, or if you love very, very simple recipes, Emma's book is a must. Each recipe in Big Little Recipes contains 5 ingredients or less, not including salt and pepper.
I love Emma's approach and way of thinking. In the introduction to the recipe, she quotes Marcella Hazan, who taught her students: "What you leave out is just as important as what you put in." This idea that a dish doesn't need to have a lot of ingredients to have a lot of flavor is so often overlooked. Emma notes: "Something like 3-ingredient oatmeal cookies or 2-ingredient pasta sauce or one-ingredient chicken stock isn't delicious in spite of its minimalism but, rather, because of it."
I have made one and only one recipe from the book — tuna melts — but I've now made it half a dozen time. It calls for simply mixing canned or jarred tuna with chopped artichoke hearts and their marinade, heaping the mixture onto toasted bread — Emma uses brioche — topping it with cheese, and broiling it. It is so fast and so tasty, and I feel so grateful for Emma and this big little recipe every time I make it, which is usually on a harried weeknight evening. I don't always have brioche, but the melt is especially delicious when I do.
A few other recipes I want to try: raw butternut squash with goat cheese, dates, and chiles; crunchy shell cauliflower tacos, jammy peppers with warm feta and crispy lentils, and the half dozen super simple 2- to 3- ingredient salad dressings.
I'll conclude with one last Emma quote: If you can make cereal, you can make salad dressing. I love this.
---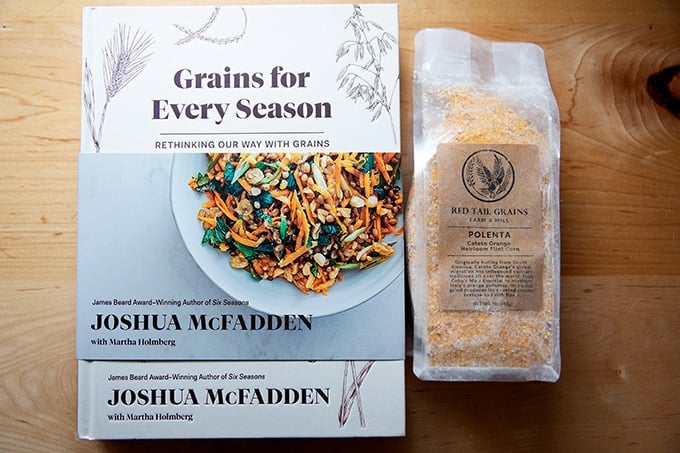 Grains for Every Season
If you loved Joshua McFadden's Six Seasons, I think Grains for Every Season is a must.
I've made two of the salads, both of which were delicious, and both of which were really enjoyable to cook — very familiar and similar in style to Six Seasons — lots of herbs, lots of textures, lots of different flavors but not overly complicated.
I could live on this farro salad with sun dried tomatoes, pepperoncini, and salami (pictured above and below). The recipe calls for making an Italian vinaigrette, which yields enough to make the salad three times, which I have now done in various iteration: I've swapped pine nuts for the almonds, scallions for the red onion, left out the salami, etc. It's such a delicious salad — it tastes like a pizzeria — and best of all it keeps really well. It's the perfect packable lunch salad.
I also loved this recipe: Roasted Delicata Squash with Wheat Berries and Romesco Sauce, which I made with farro because I've been having a hard time finding wheat berries.
A Few Notes:
The goal of the book is to help you realize that it doesn't take a lot of effort to incorporate whole grains into your cooking life. Joshua did not want to write an encyclopedic book on grains, but a useful and inspirational one, so he's limited the information to the grains he cooks most frequently.
Organized alphabetically by grain, from barley to wild rice.
Lots of enticing looking salads with grains — I'm most drawn to these recipes.
There are pull-out sections scattered throughout the book:

Pilafs for every season (six seasons!)
Grain bowls for every season
Stir fries for every season
Sheet pan pizza for every season

There also are baked treats: better than fig newtons; chocolate coated oat, date, and cashew bars; and a roasted butternut squash maple millet bread, which I can't wait to make.
PS: In my chat with Margaret, I mentioned a quickbread made with roasted butternut squash by Lukas Volger. Here it is: Butternut Squash Loaf with Miso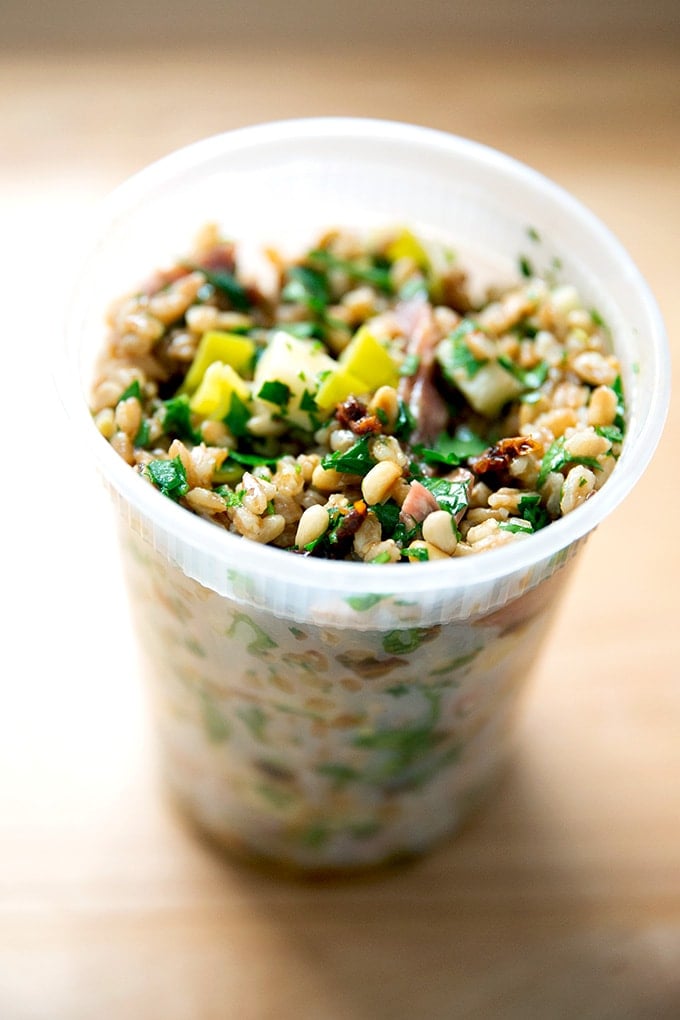 ---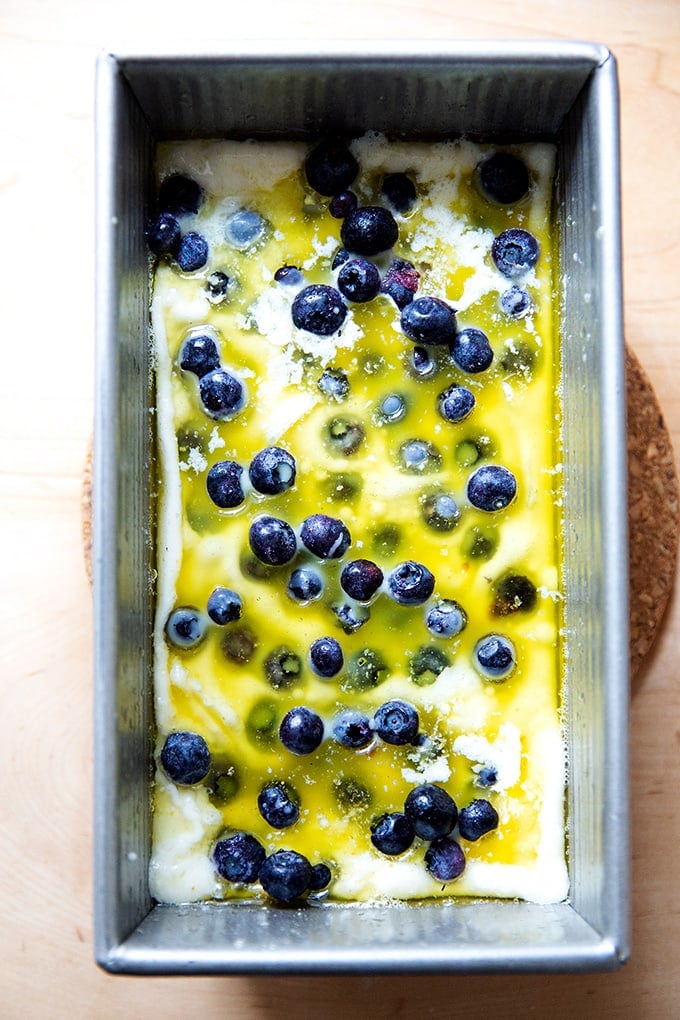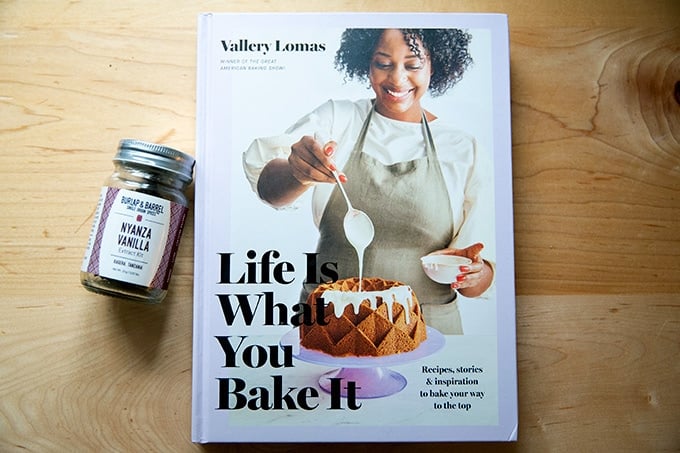 Life is What You Bake It
I did not watch the Great American Baking Show, so reading Vallery Lomas's Life is What You Bake It was a real thrill. If you are unfamiliar, Vallery won the GABS but the show was canceled before they revealed the winner … and that's all I'll say, and I promise I'm not spoiling anything because she notes this in the first paragraph. The introduction, filled with anecdotes of growning up in Louisiana to moving to Los Angeles for college to ultimately quitting her job as an attorney to become a baker, is a great read.
In sum: I find the book to be super cheerful and uplifting. I made the blueberry buckle, which truly took 5 minutes to throw together, and which baked just as imagined: batter buckling into fruit, edges buttery and caramelized. As suggested, I served it warm with vanilla ice cream, and it was a real treat.
There are so many recipes I want to make, namely the olive oil chocolate chunk cookies and the sweet potato pecan waffles, which will put to good use the many CSA potatoes I'm still working my way through.
---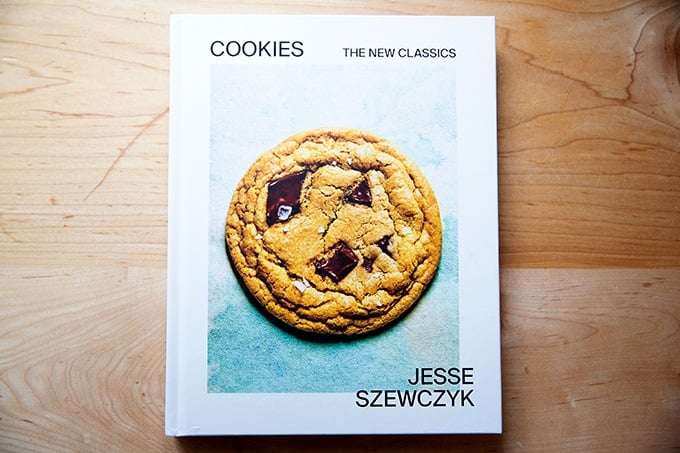 Cookies: The New Classics
I wrote about Jesse Szewczyk's Cookies: The New Classics last month, but to review: Cookies is a collection of 100 cookie recipes, each familiar at its core, but boldly reinvented. Think: Campari shortbread, spiced honey rum balls, preserved lemon crinkles, chocolate-tahini bars, and these brown butter (+ bourbon!) snickerdoodles, which were a massive hit over the holiday season.
The book is super fun, beautifully photographed, and inspiring — every time I flip through it, I find something else I want to make. On New Years Day, I made the chocolate-tahini bars, a no-bake recipe that comes relatively quickly, one I find completely addictive. Every time I open the fridge, I cut off a little square … they're sprikled with sesame seeds, and the combination of the tahini with the dark chocolate is just so, so delicious.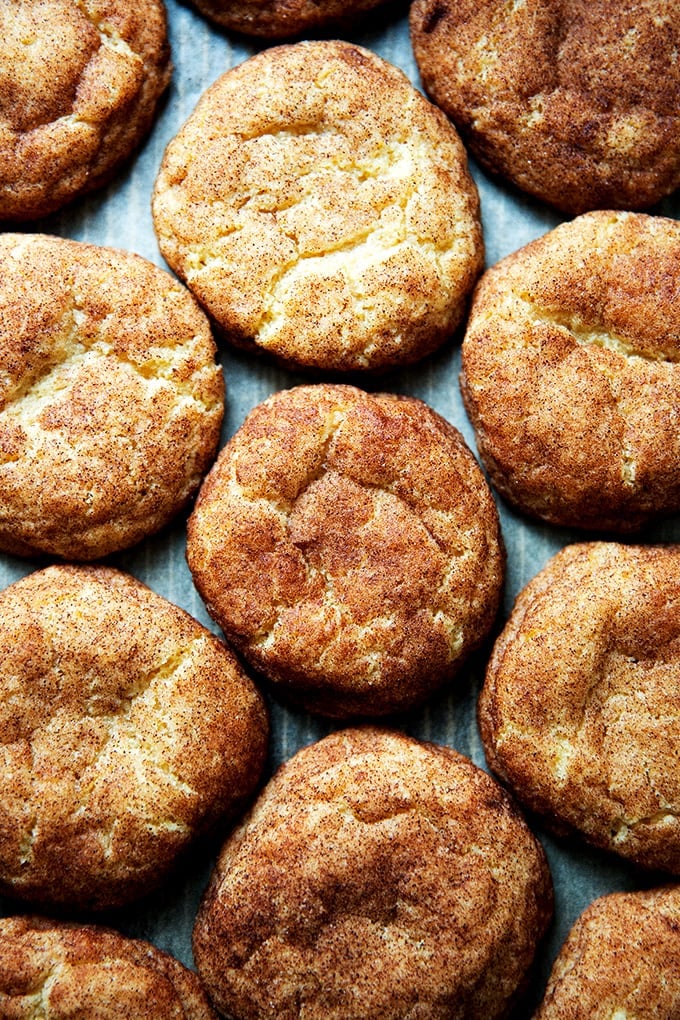 ---
The Giveaway
In the notes above, I mentioned seven recipes I've made and loved from the highlighted cookbooks:
Refried Black Bean Tostadas with Avocado and Pickled Onions
Crispy Artichoke Hearts with Garlic
Everyone's Favorite Fried Rice
Farro Salad with Pepperoncini, Sun Dried Tomatoes, Salami, and Almonds
One-Bowl Blueberry Buckle
Chocolate-Tahini Bars
Which of these recipes would you most like the recipe for? I'd love to turn one of them into a blog post. Let me know in the comments, which will enter you into the giveaway: a membership to Margaret and Ken's spring virtual garden club, which begins January 13th.
This post may contain affiliate links. Please read my disclosure policy.