Mother's Day Gift Guide 2022
This post may contain affiliate links. Please read my disclosure policy.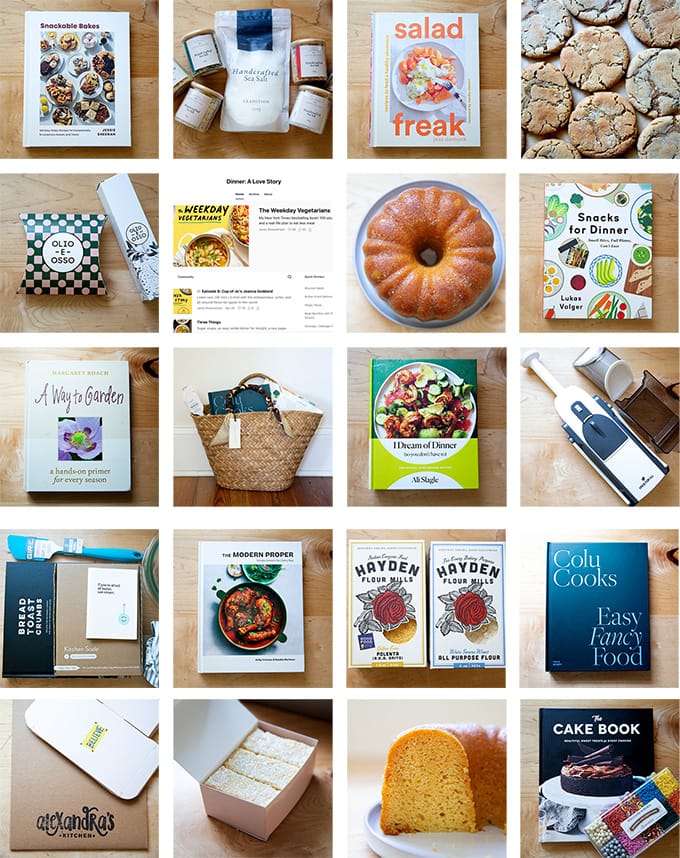 Friends, Mother's Day is one week away. Here's a last-minute guide for any of you last-minute shoppers… right there with you 👋👋👋👋👋 Most of the items below, I think, will still ship in time. And if you really leave it up to the last minute, there are lots of great digital gift options, such as a subscription to a Substack newsletter (Dinner: A Love Story, The Department of Salad, Letter from Berlin, or Susanality are all great options) or a live cooking class via Goldbelly or a gift certificate to any number of online or local shops (see below for a list of shops I love).
For local people, a ticket to one of the many classes offered at The Workshop Experience next weekend in Hillsdale would also make a wonderful gift.
As always, I hope the ideas below serve as inspiration, and, as always, I love hearing your ideas, too, so please share in the comments.
PS: My perennial favorites can be found in the shop.
PPS: Last year's Mother's Day Gift Guide
Mother's Day Gift Ideas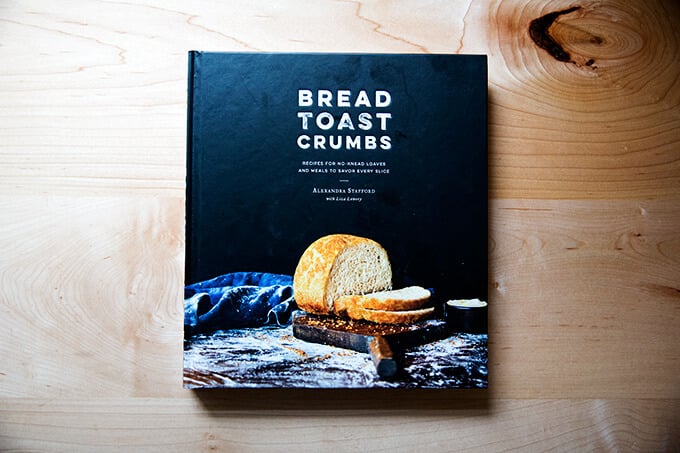 Of course, I'm always honored when you gift my book to anyone you think might enjoy learning how to bake simple bread. I also sell these peasant bread kits, which include all the peasant bread baking essentials: two 1-qt Pyrex bowls, a blue Dot and Army cloth bowl cover, a GIR spatula, a digital scale, and a signed copy of Bread Toast Crumbs. (Note: A "toaster" notecard will replace the one featured below, as I am currently out of the Julia Child notecards.)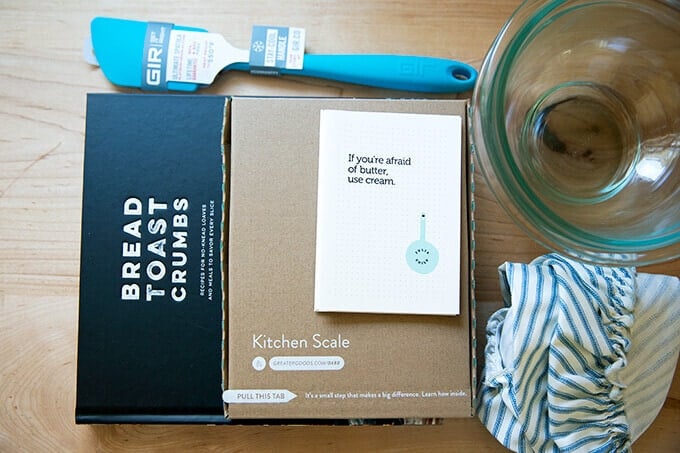 Sweet Treats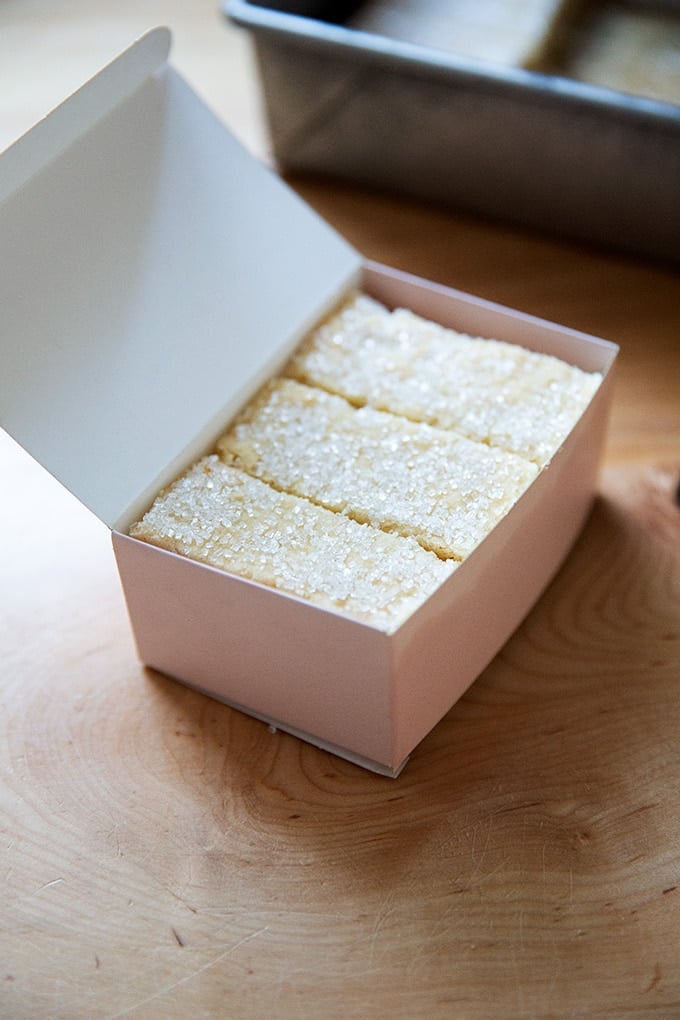 Set of Ted Lasso "Biscuit" Boxes
For the Ted Lasso fan in your life, what could be more exciting than to receive a little pink box filled with homemade shortbread?
Here's what's in the package:
10 boxes, each measuring 4.25 x 2.75 x 1.75 inches
You could gift the set of boxes or you could make the shortbread and gift them in one of the boxes.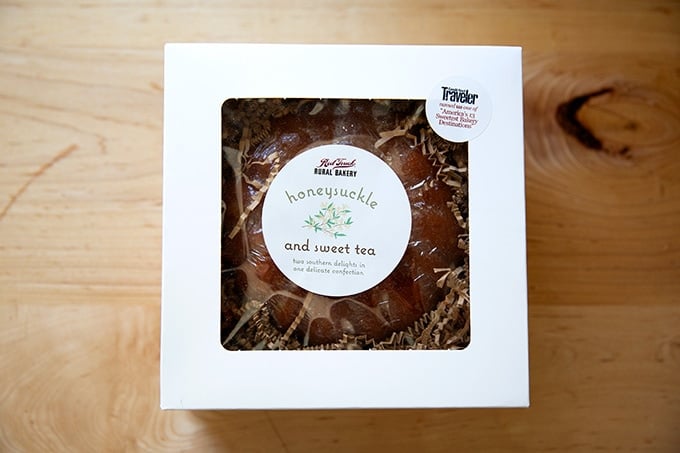 Red Truck Bakery's Honeysuckle and Sweet Tea Cake
The owner of Red Truck Bakery, whose cookbook I wrote about several years ago, kindly sent me one of their new Honeysuckle and Sweet Tea Cakes, and it was so yummy! This is how it's described on their website:
"We've spent three years trying to get this just right, and the reaction has been great. It's a delicate 6-inch Bundt cake (a little smaller than our usual Bundt cakes), and perfect for tea or a snack in the afternoon, although folks we've sent it to, enjoyed it at breakfast and for dessert. We use real natural honeysuckle extract to give it a subtle taste, along with hints of orange and lemon zest, black tea, honey, and fresh and crystallized ginger."
I love the small size: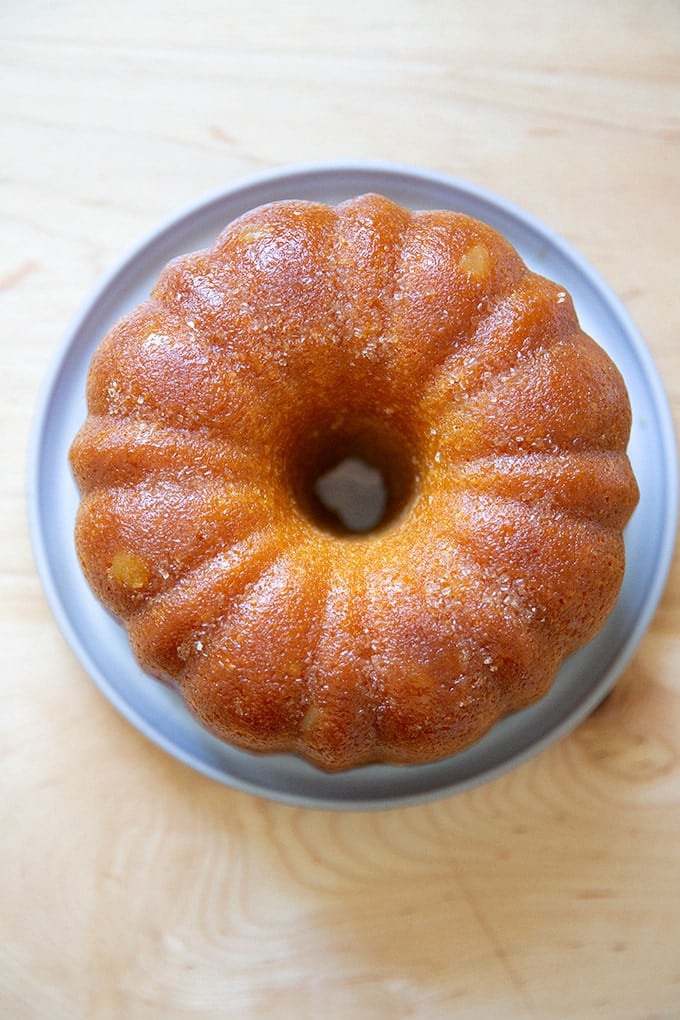 It's very moist, too:
A New Cookbook
For the cook in your life, you can't go wrong gifting a new cookbook. Here are a few I've picked up recently. I haven't had a chance to cook from any of them extensively, but I have lots of recipes flagged in each of them.
Colu Cooks Easy Fancy Food by Colu Henry. Find Colu's pillowy ricotta gnocchi recipe here.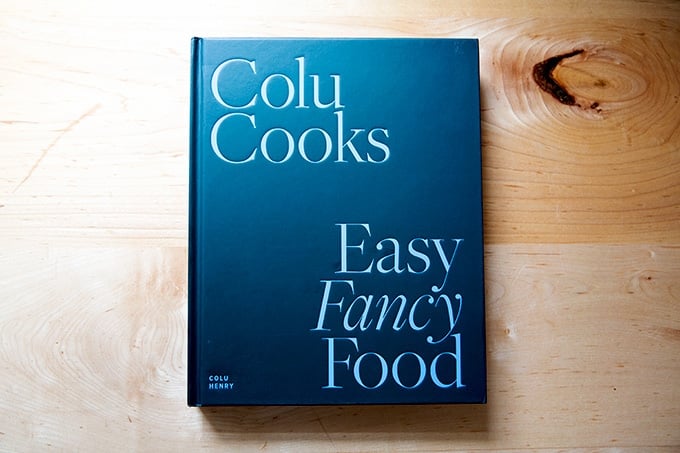 Snackable Bakes by Jessie Sheehan. Find Jessie's Contest-Winning Soft and Chewy Peanut Butter Cookie Recipe here.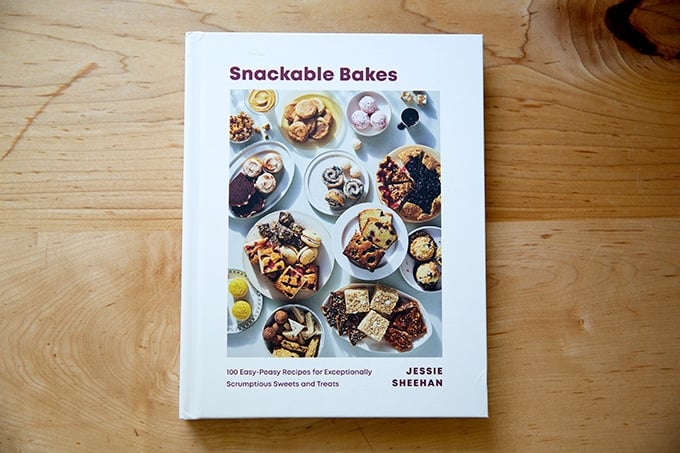 Snacks for Dinner by Lukas Volger. How cute is this cover? I love Lukas's recipes. Find his mushroom-polenta bake recipe here.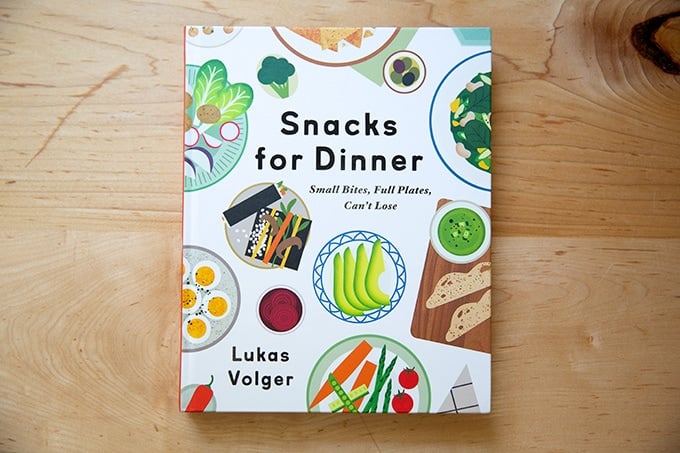 I Dream of Dinner by Ali Slagle. There is an All-Corner-Pieces Baked Pasta recipe in this book I am dying to make as well as a recipe for meatballs bound with ricotta (as opposed to bread crumbs) and Eggs with Smoky Scallion Oil. Yum.
The Modern Proper by Holly Erickson and Natalie Mortimer. Eyeing their recipe for Baked Penne Chicken Puttanesca and Crispy Ginger Ramen Noodles.
The Cake Book by Rebecca Firth. This book came out last December, and like Rebecca's first book, The Cookie Book, this one is filled with fun and whimsical recipes. You could pair it with a box of sprinkles.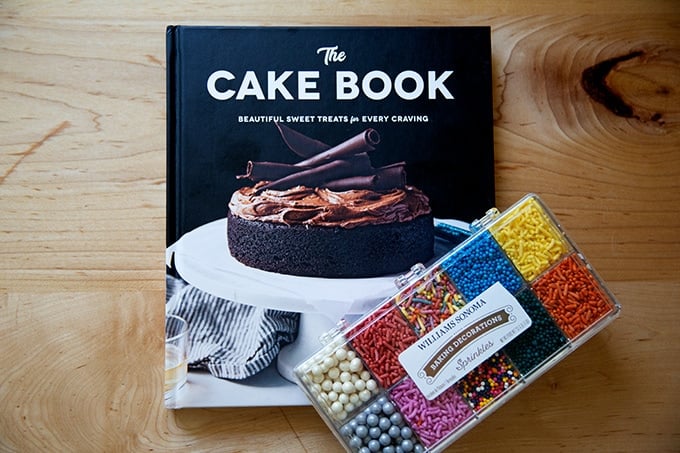 Salad Freak by Jess Damuk. Who doesn't love a good salad? This book is loaded with inspiration to keep your salad game strong all summer (and beyond 🎉) long.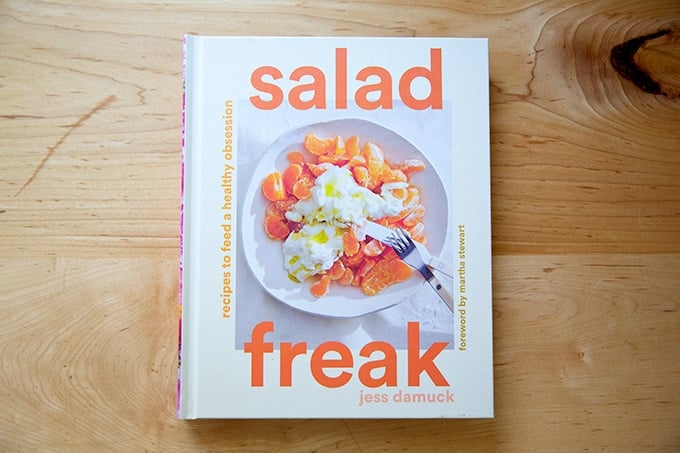 Other Things
Because every gardener needs a trusty, comprehensive resource by her side, Margaret Roach's A Way to Garden continues to be a favorite gift but especially for Mother's Day, when gardening season is just getting underway. Maybe pair it with a packet of seeds? These look fun. If you have questions about seeds, Margaret has a comprehensive FAQ page on her website.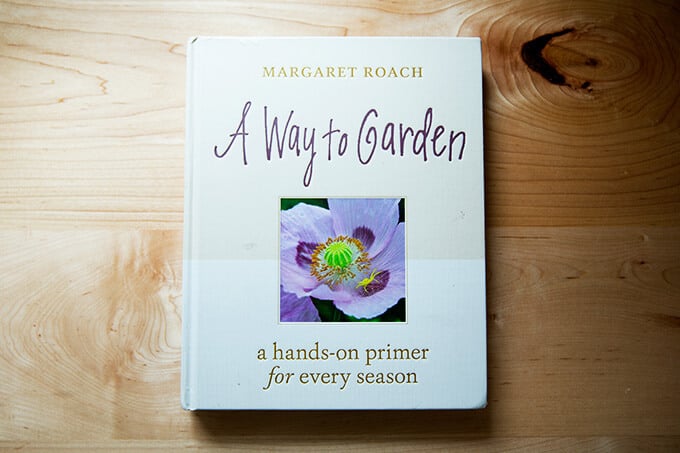 Salt
A few months ago, my cousin, who runs a really fun shop called Pistol and Lucy, sent me a beautiful selection of sea salts from South Seas Salts. I've been sprinkling the chili salt on oven fries, and I'm looking forward to experimenting with the other flavors. For the salt lover in your life, a bag of Jacobson Salt Co Sea Salt or a bucket of Maldon would be a dreamy gift.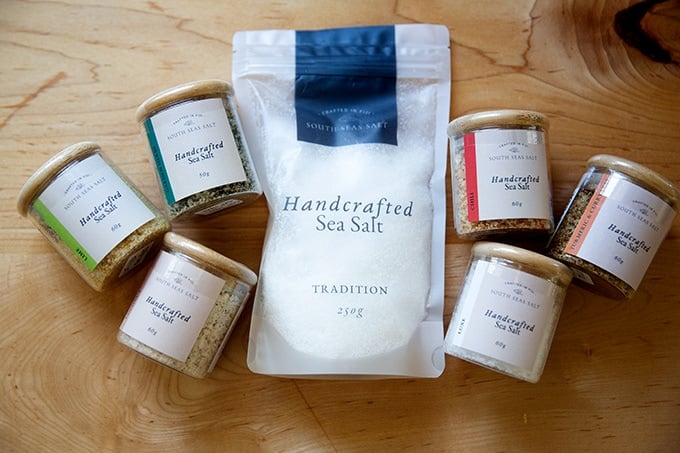 Hand cream or other product from Olio E Osso. (Learned about this company from Colu!)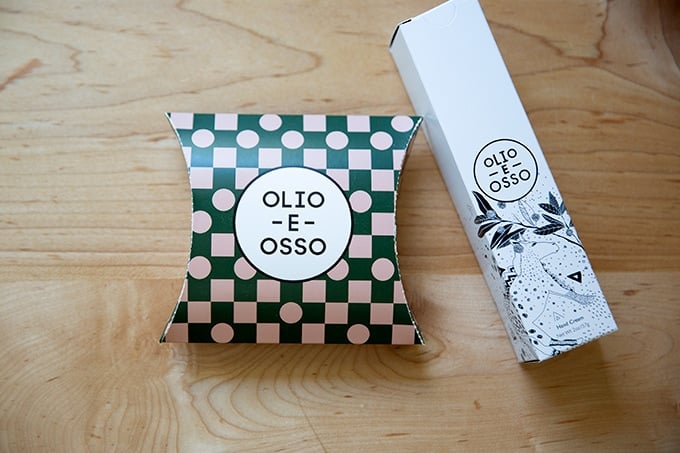 One of you told me about this mandoline. I made a video of the process using it to chop potatoes two ways: one into batons for oven fries and one into thin slices for chips. I will add it here as soon as I can. It's much safe than the mandoline I love and use all the time, and it works really well.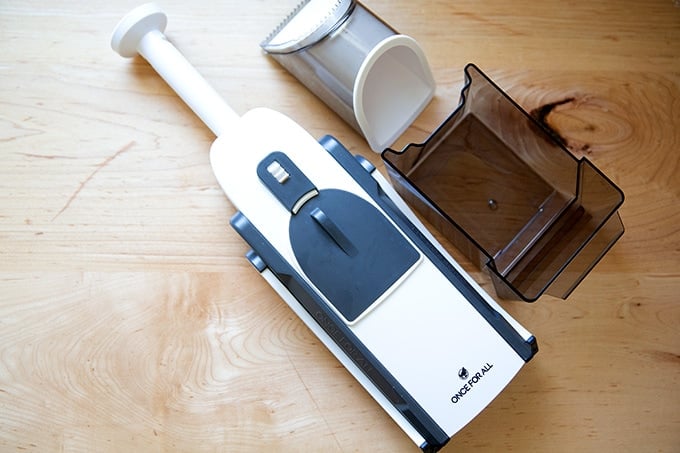 Hayden Flour Mills Polenta or White Sonora Wheat Flour. You could gift the polenta with a recipe for oven-baked polenta and the flour with a recipe for Sonoran Flour Tortillas. Love these boxes.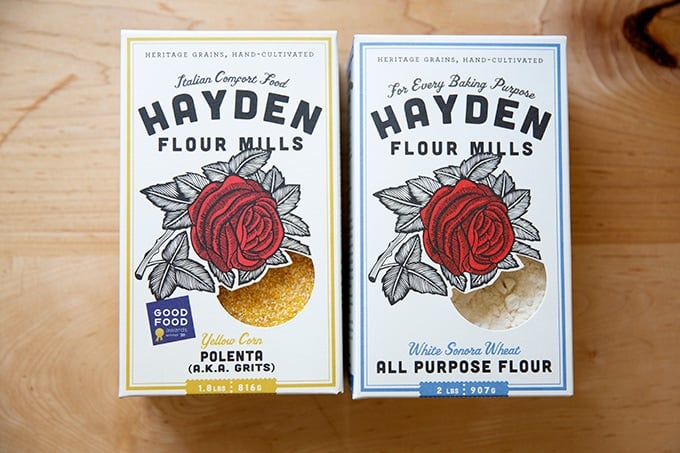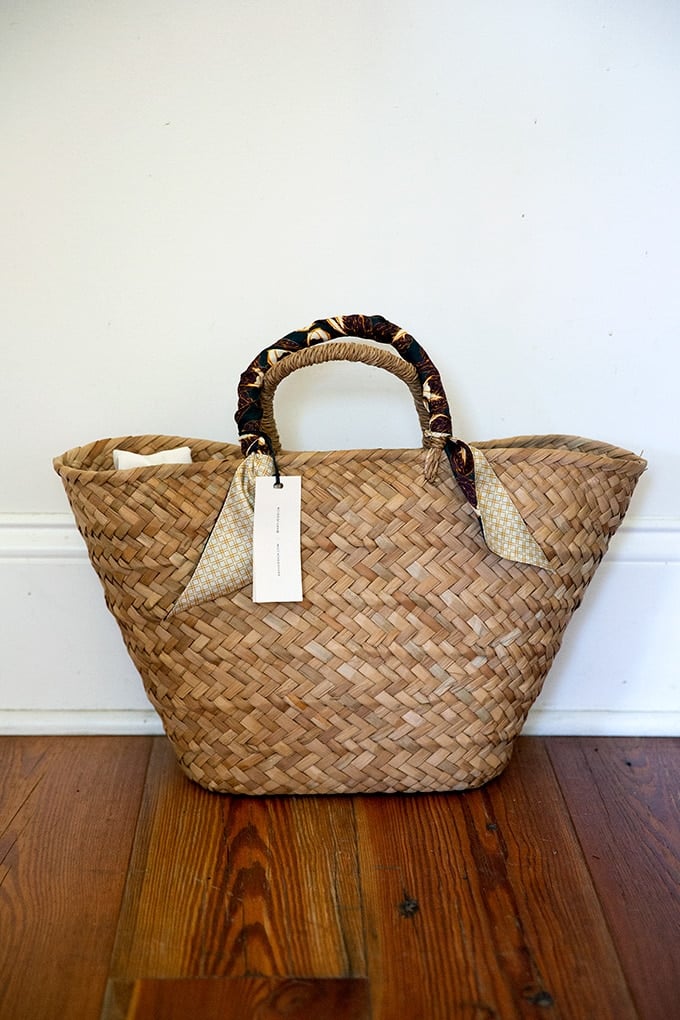 A beautiful bag, which you could stuff with books, salts, sweet treats, and more. Elsie Green sells a similar Moroccan tote.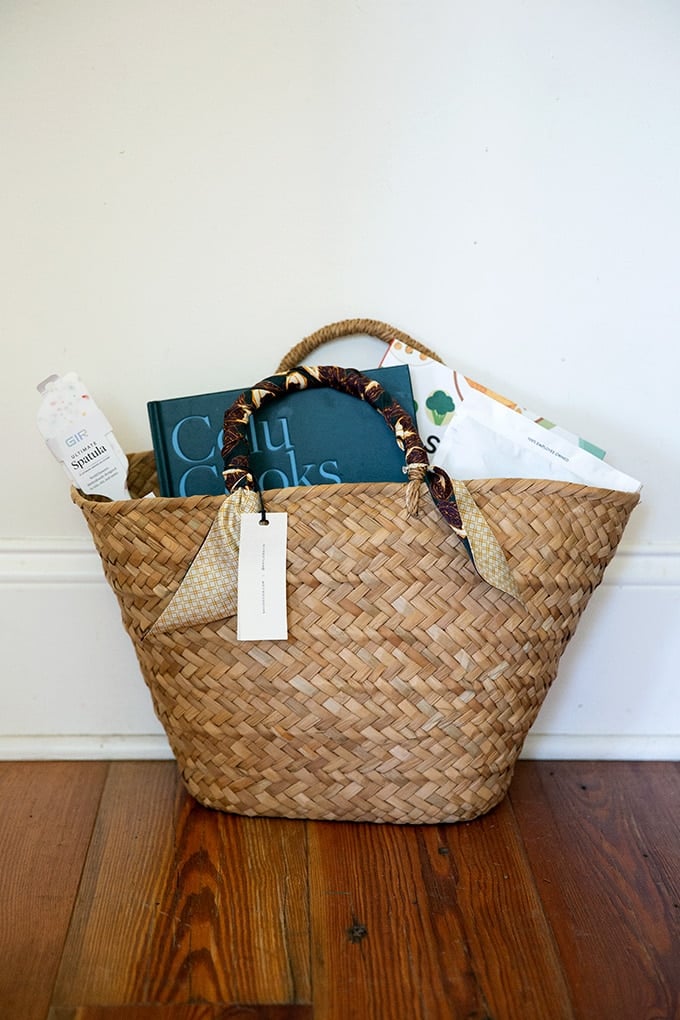 ---
In addition to the items above, a gift certificate to a local shop or restaurant, such as The Vischer Ferry General Store or Arthur's Market or The Broken Inn (a wonderful new addition to the neighborhood 🎉) would make a great gift. Here are some local and online shops I love:
Local Shops
And here are some online shops I return to again and again:
Online Shops
This post may contain affiliate links. Please read my disclosure policy.