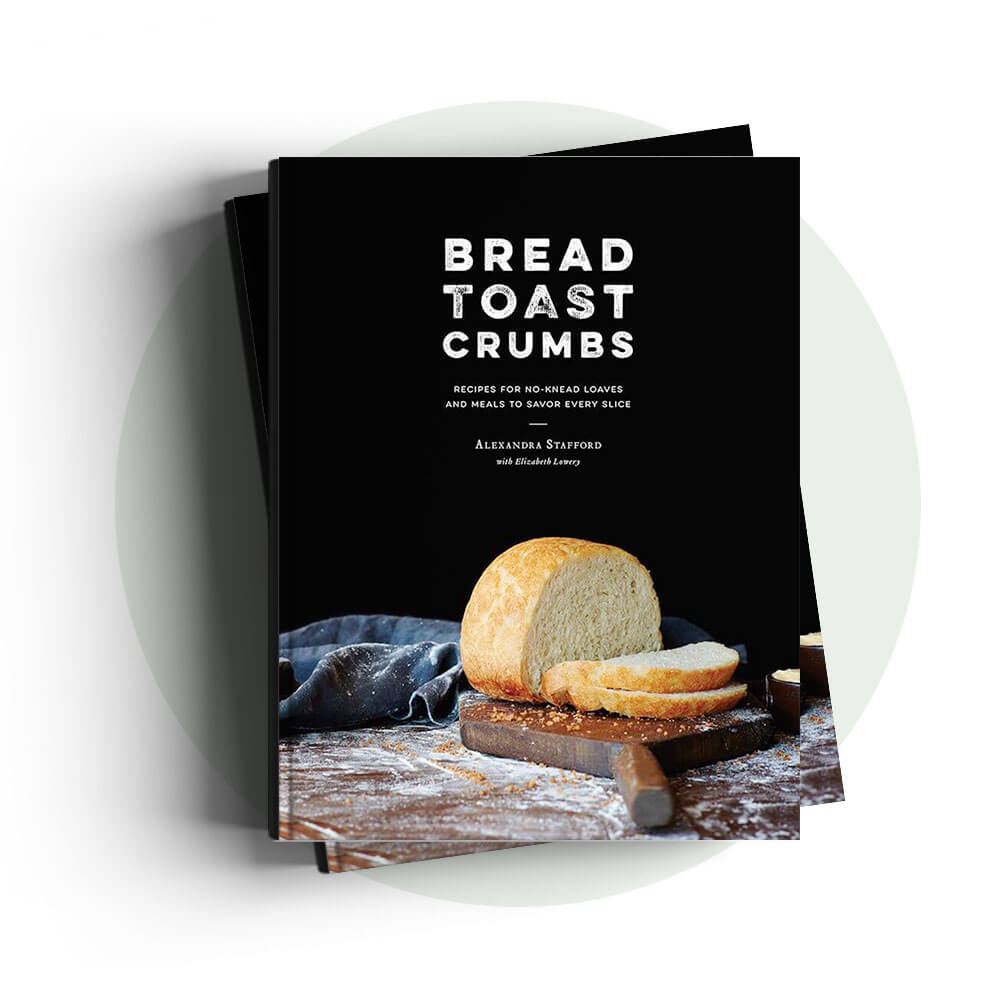 Bread Toast Crumbs
Recipes for no-knead loaves and meals to savor every slice
Available everywhere books are sold:
About the Book
"The definitive bread-baking book for a new generation."
With Praise from Dorie Greenspan, Jim Lahey, and David Lebovitz
**2018 IACP Finalist for Julia Child First Book Award**
Foolproof Bread Baking
The secret is in its simplicity: the no-knead dough comes together in fewer than five minutes, rises in an hour, and after a second short rise, bakes in buttered bowls.
What's in the book?
40 no-knead bread recipes, each a variation of the master peasant bread recipe
70+ recipes for using up every slice, heel, and crumb of the many loaves you bake
Tips & techniques to help make you a fearless bread baker
---
Praise for Bread Toast Crumbs
Alexandra's book makes you want to kick over everything and spend your days in the kitchen baking simple, no-knead loaves and turning them into the best parts of every meal. Bread Toast Crumbs. The title tells you everything except how creative, practical and delicious the recipes are.

Dorie Greenspan
author of Dorie's Cookies
Such a fun book that I kind of wish I had written myself. Alexandra has combined creative and easy to make recipes with great know-how so anyone can make fantastic bread at home.

Jim Lahey
author of My Bread and My Pizza
From crusts to crumbs, from home-style, multigrain loaves to zippy shakshuka rounds, Bread Toast Crumbs presents a wide range of breads, and is the perfect guide for bakers wanting to explore the world of possibilities for making their own loaves, and using every slice and crumb that doesn't get gobbled up right away.

David Lebovitz
author of My Paris Kitchen
---
Order Now!
---
Press & Sneak Peeks