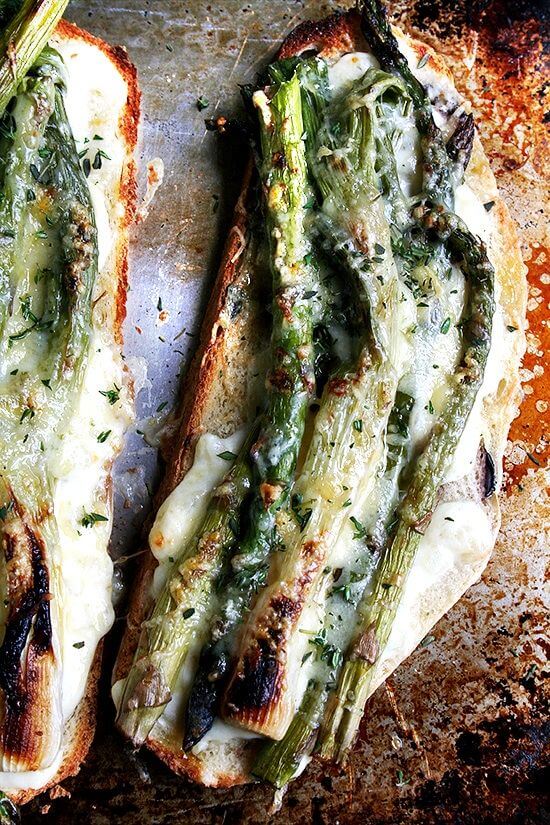 Yesterday morning, a little self-intervention led to a most-delicious discovery.
This is what happened. After finding myself once again scouring the internet for Tartine's croque monsieur recipe, clicking on fruitless links I had clicked on before, and seeing myself heading down an equally defeating path — toward my bookshelf ready to thumb through my Tartine
cookbooks to ensure once again I hadn't made a glaring oversight — I paused. What's wrong with you? I asked myself. This isn't rocket science. This is croque monsieur.
And right then and there I stopped wasting time and marched straight into the kitchen, making bechamel the order of the hour. And then I preheated the oven to roast some asparagus and spring onions. And then I cut two thick slices of olive bread, grated some Comté cheese and picked a few thyme leaves. And before I knew it, a bubbling, bechamel-and-roasted vegetable-tartine had emerged from my broiler. And in an instant Tartine didn't feel 2,847 miles away, and Tartine-style croque monsieur at home, such an impossibility.
While I didn't even miss the meat on my spring vegetable croque monsieur, I suspect that a few slices of ham would bring my favorite breakfast sandwich even closer to home. Just know that if you can make a bechamel, and if you can get your hands on some good bread, some sort of Gruyère-like cheese, and some fresh thyme, you have the foundation for a daydream-worthy croque monsieur.
Of course, the only possible way this sandwich could be made any more delicious is if it were topped with a poached egg. Yum.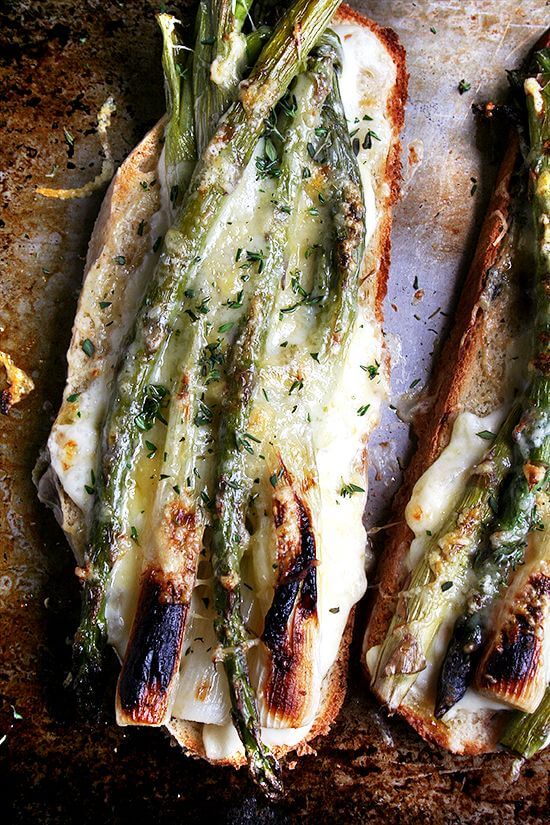 Asparagus and spring onions from our Olin-Fox Farms CSA: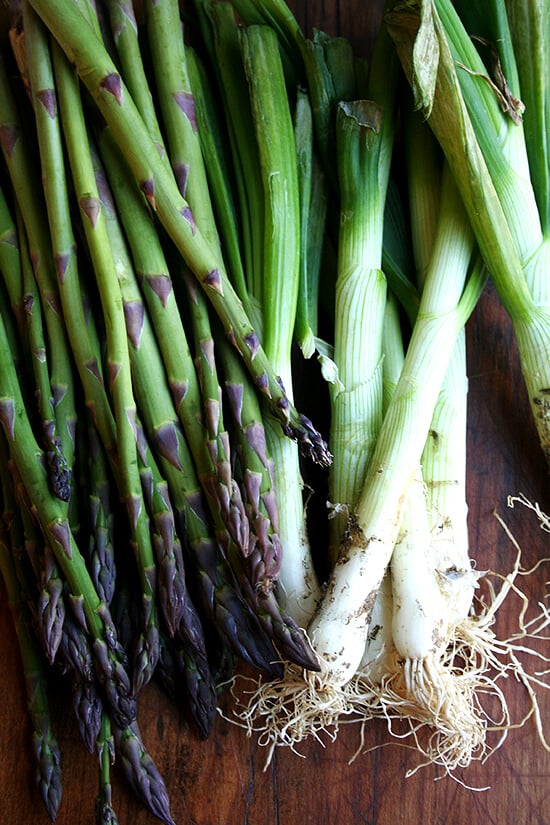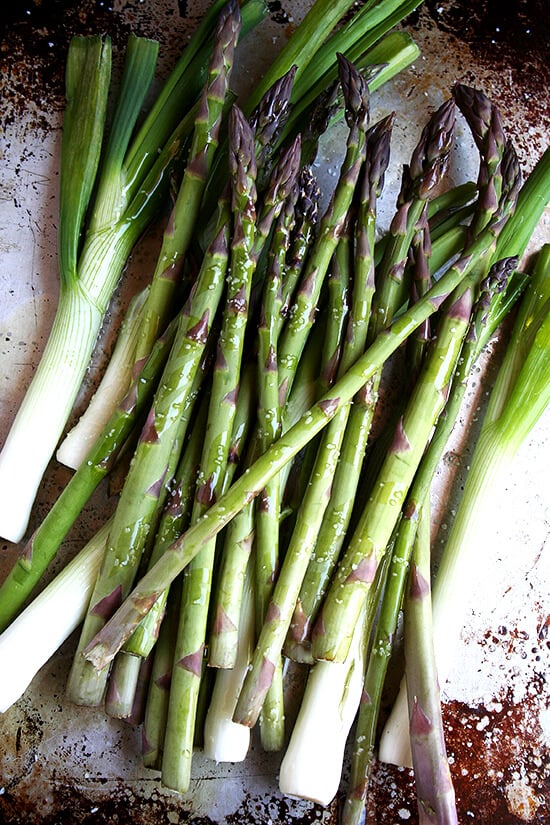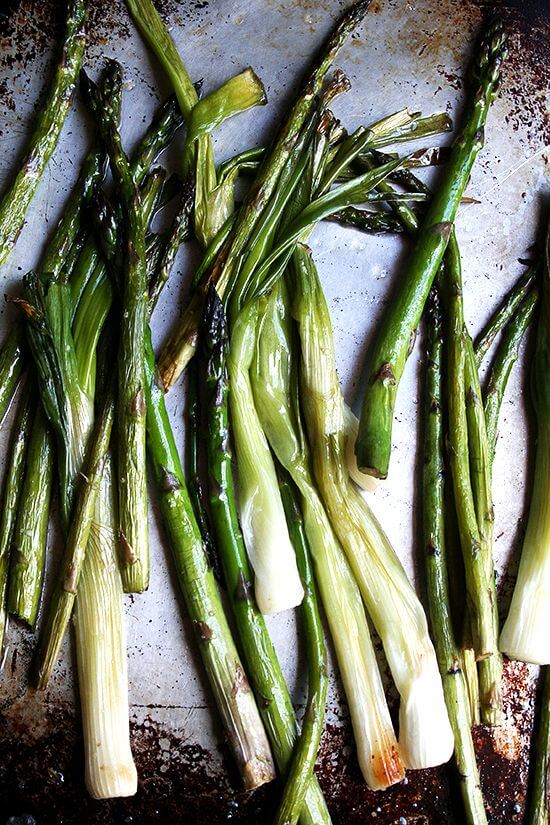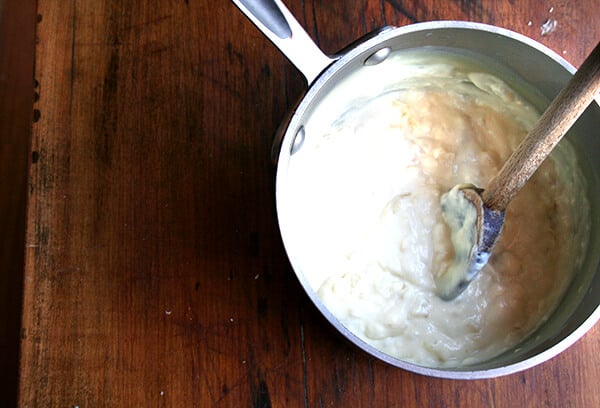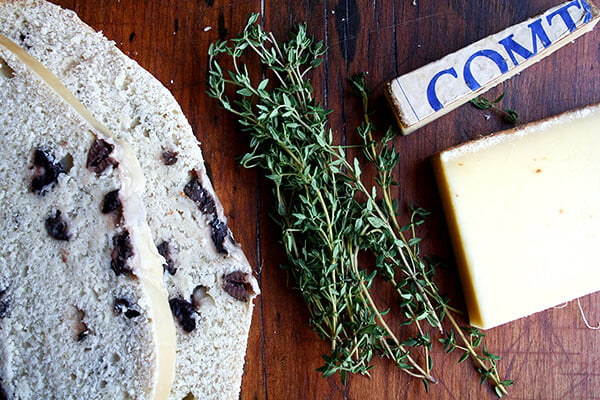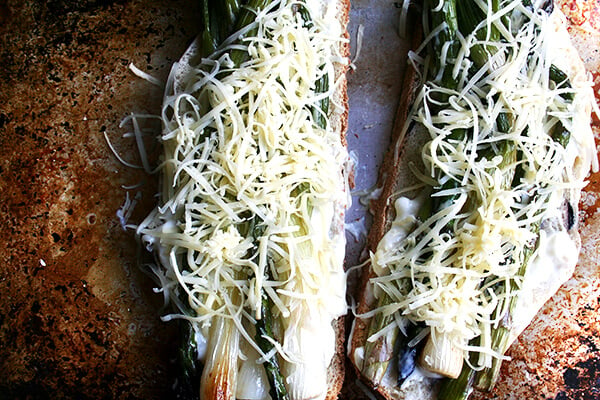 ---