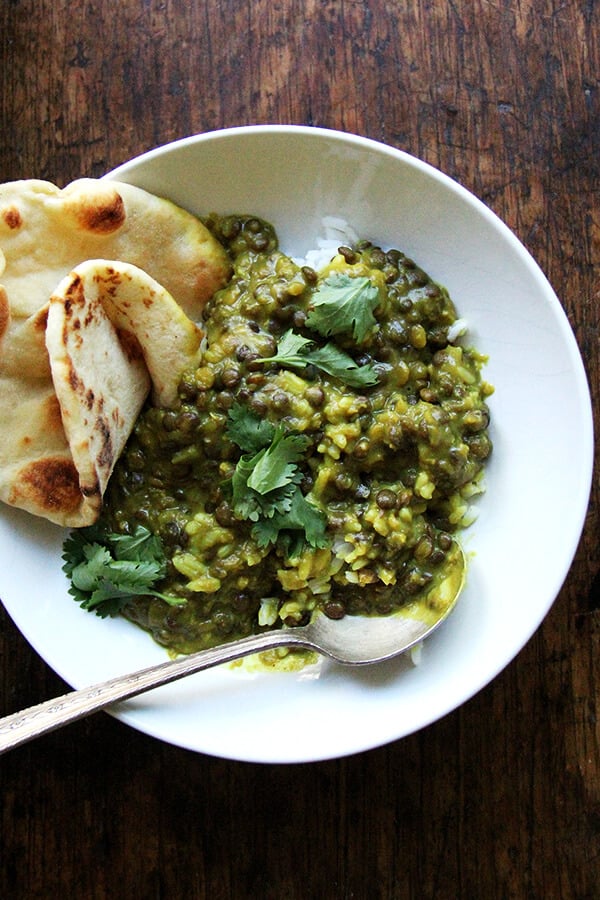 On Sunday, I made these curried lentils for dinner, spooned what remained into a storage vessel, and tucked it in the back of the fridge, hoping it might go unnoticed while I snuck out of town for a few days. Lucky me, it did. The first thing I did yesterday afternoon after getting home and kissing the kids was open the fridge, pull out the vessel, and dip my spoon into the solidified mass, which tasted incredible even completely cold and in solid form. I could live on these lentils.
This is another recipe from Julia Turshen's Small Victories, and you can read more about it over on Food52 or skip right to the recipe. It's such a good one.
Hope you all are well!