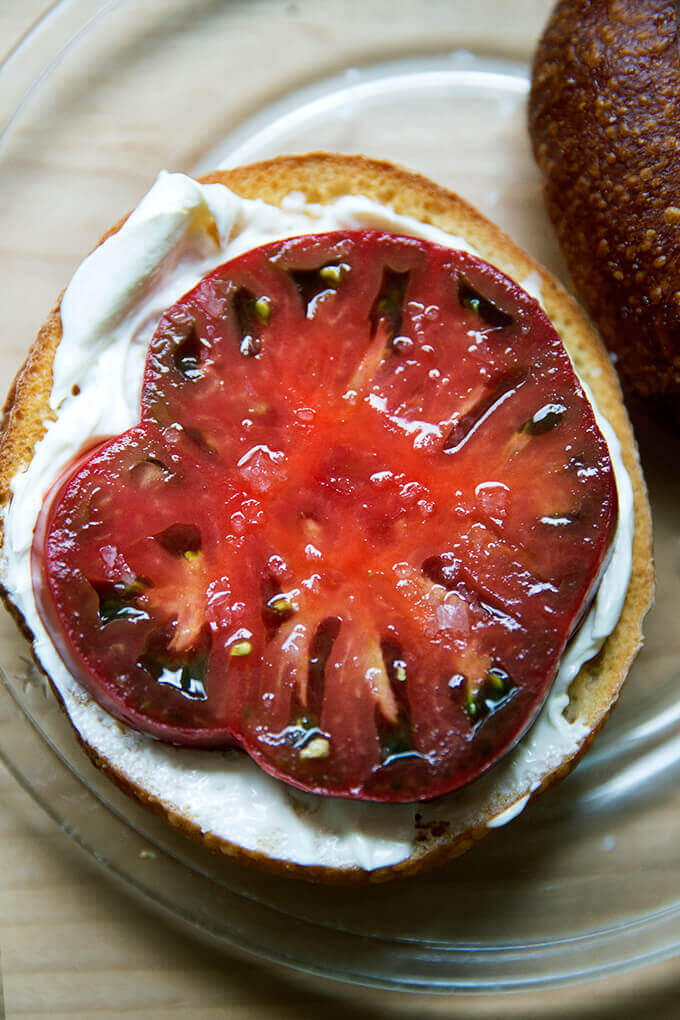 Oh, to live in New York in August. And late July and early September. To have access to New York bagels during tomato season would just be a dream. I'm not trying to dis my local bagel shack, which I love, but there really isn't anything like a New York bagel.
That said, however, the tomato here is the star. Subpar bagels are just fine when meaty, heirloom tomatoes sit on top of them. This has been my breakfast now for three days in a row: A toasted sesame bagel spread with chive cream cheese, topped with a slice of tomato and sprinkled, of course, with sea salt. Amazing.
Note: tomato rounds look completely different depending on which way the knife passes through the fruit. Cut the tomato crosswise (not through the stem) for the prettiest slice. In other words, cut it through the equator to get a beautiful cross section.