Blue Cheese Dressing
This post may contain affiliate links. Please read my disclosure policy.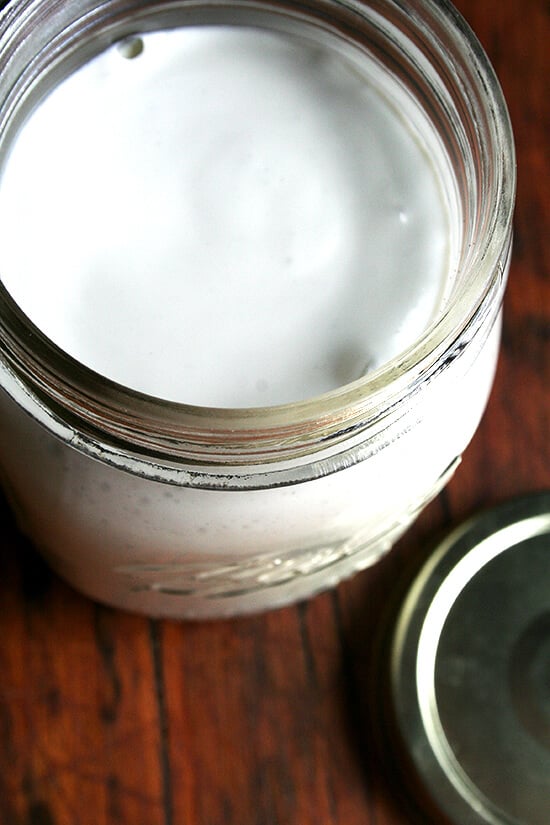 Ben's friend Aaron is a very good cook, a master of tacos, chicken parmesan and steak frites, in fact. Unfortunately for all of us, he's a little possessive over his recipes. And he's a tease, too. Often he'll email me beautifully composed photos of his culinary creations, always threatening, however, that if I dare use his content without permission, legal action might be pursued.
So I've learned not to ask. Sort of learned. There was just one recipe I had to have.
On a humid Minnesota evening last summer, Aaron served a tangy, creamy blue cheese dressing over a crisp romaine salad aside grilled steaks, warm bread, Ore-Ida french fries, and corn on the cob. It was a memorable meal. Every bite. The blue cheese dressing, however, left an indelible imprint.
Sure, I could have scoured the blogosphere or checked out some of my favorite cookbooks for any old blue cheese dressing recipe, but that's exactly what I feared — making any old blue cheese dressing. It would never match up. There was something special about Aaron's recipe, and I made it my mission to find out.
After a wee bit of pleading and a year of subtle hinting, I learned that Aaron's recipe is loosely based off Sally Schneider's Roquefort Blue Cheese Dressing in her cookbook A New Way to Cook.
Aha. Sally Schneider. I should have known. Schneider is never without a trick or two up her sleeve. Her arsenal of reliable recipes has made her one of my favorite cookbook authors as well.
This recipe is surprisingly light — made with buttermilk and reduced-fat sour cream — as far as creamy dressings go, and the addition of sherry vinegar gives it the perfect bite. I served it just as Aaron did, over a simple romaine salad with a few halved cherry tomatoes, but I imagine this dressing would be a lovely accompaniment to the usual suspects: buffalo wings, celery sticks, pizza, etc.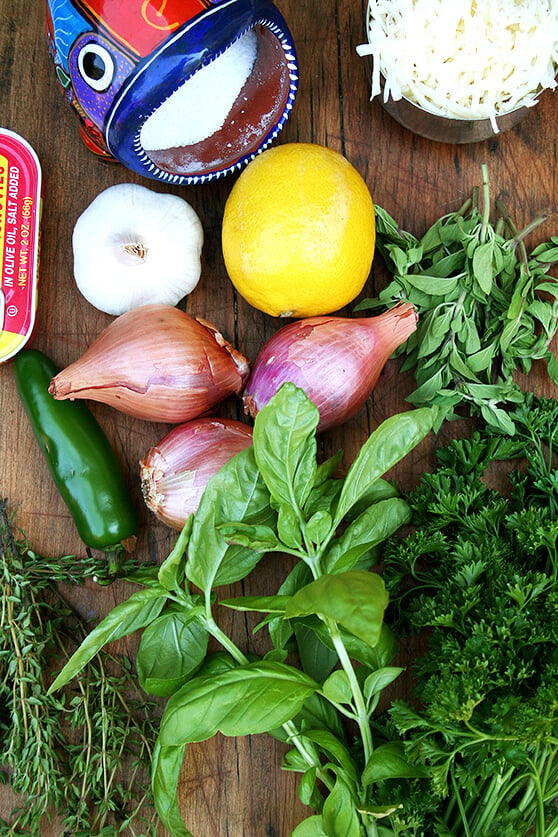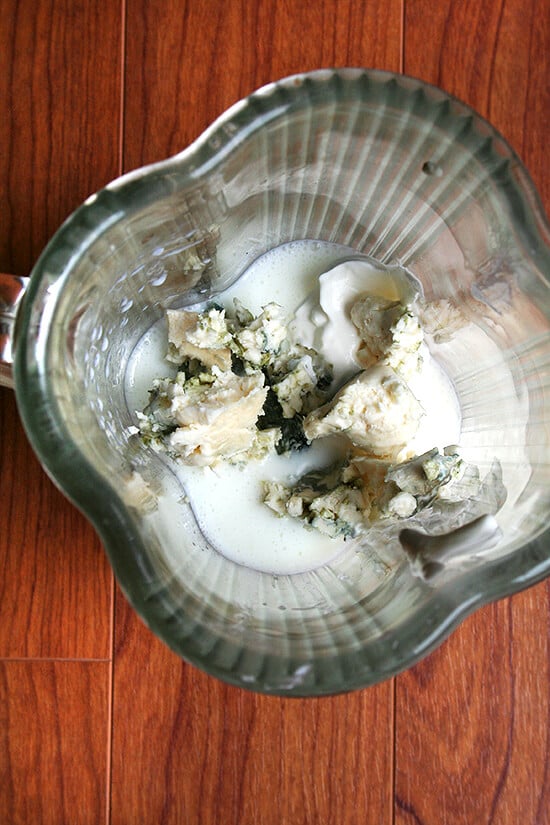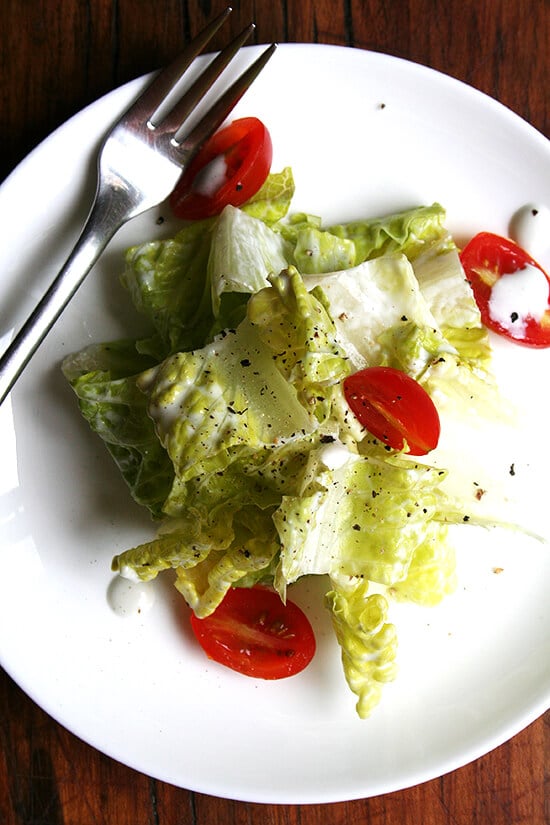 Print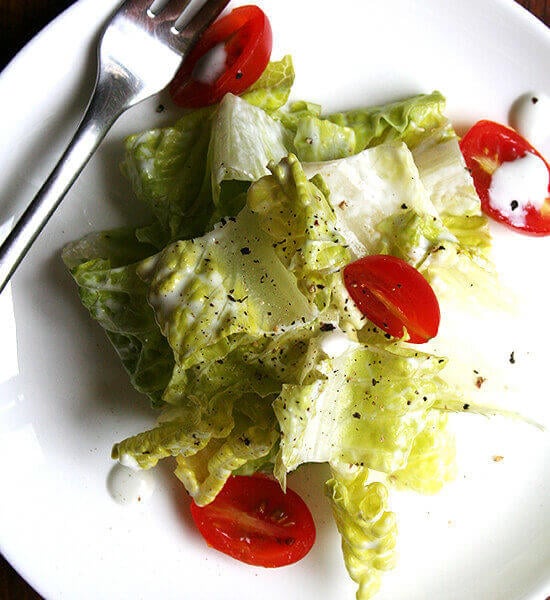 Blue Cheese Dressing
---
---
Ingredients
4 oz

. blue cheese, such as Roquefort, Maytag Blue, Saga Blue — whatever you like

2/3 cup

buttermilk

1/2 cup

sour cream

1 1/2 tsp

. sherry vinegar

1 tsp

. olive oil or walnut oil (Schneider recommends)
freshly ground black pepper
---
Instructions
Combine all ingredients in a blender. Blend until smooth. Taste. Add more salt and pepper if desired.
---
This post may contain affiliate links. Please read my disclosure policy.