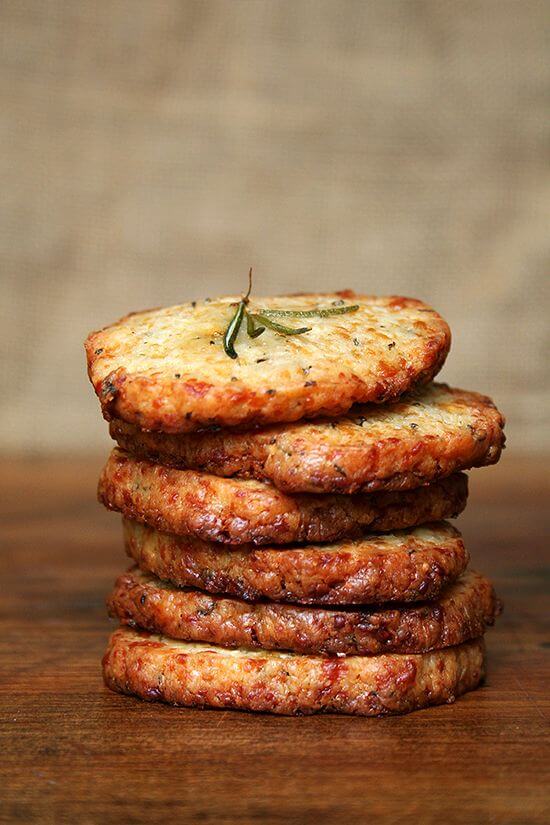 My stepfather has a few tricks up his sleeve, two of which he breaks out every Christmas: cornbread stuffing and glogg. His stuffing deserves a separate post — it steals the show every year — but I imagine many of you are a little stuffinged out at the moment. Am I right?
Good, let's focus on the glogg then. The word "glogg," Scandinavian in origin, derives from a verb meaning "to glow" or "to warm," which is just what this hot beverage is meant to do — warm you up, get you glowing. Coming from a land where the sun shines seldom in a long winter season, glogg is meant to work immediately, which is exactly what it does. In a sort of two-pronged attack, glogg enters the system: as vapors swirl off the hot liquid up into the nose making their way to the brain, the liquid itself — a mixture of red wine, port and brandy — pours through the blood stream. This is potent stuff. This is bone-warming, rosy-cheek inducing, party-starting stuff. It's a beautiful thing.
In my family, it's not Christmas without glogg. And this year, it won't be New Year's without glogg either. I need one more round before I start drafting my resolutions. Moreover, I need something to accompany these rosemary-parmesan crackers, my latest pre-dinner fix. I discovered these a few weeks ago when I needed to make something for a potluck hors d'oeuvres party. Never knowing what to bring to these sorts of events, I opened an old classic and soon found myself in a particularly enticing chapter: crackers.
Crackers. Why make homemade, you ask? Well, this isn't the sort of cracker meant to be topped with cheese or pâté or any sort of party spread. This is both a cheese and a cracker in one entity meant to be enjoyed on its own. Topped with a teensy sprig of rosemary, these crackers, I worried, would be too pretty to eat. But that they were not. With both beer and wine drinkers alike, they were a hit. These salty discs beg to be washed down with a heartwarming libation, and in that sense become their own little party starters themselves. Hmmm, homemade crackers + glogg? This could be dangerous. Happy New Year everyone!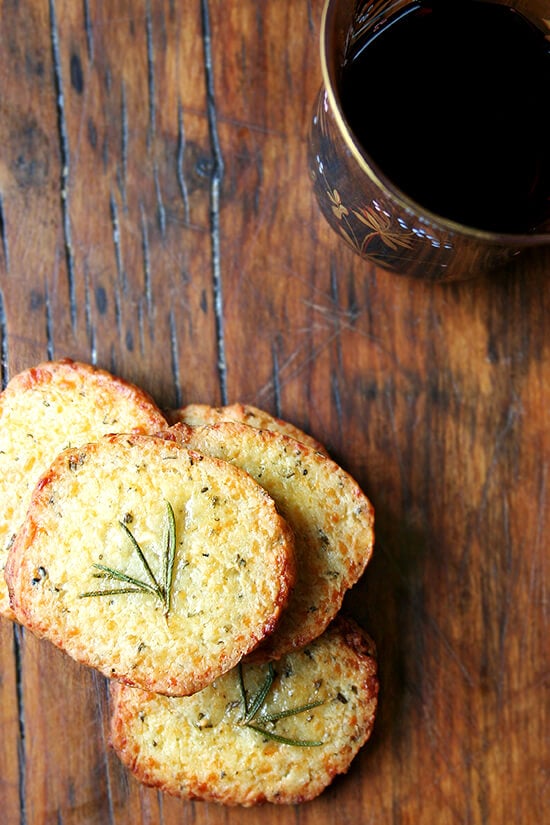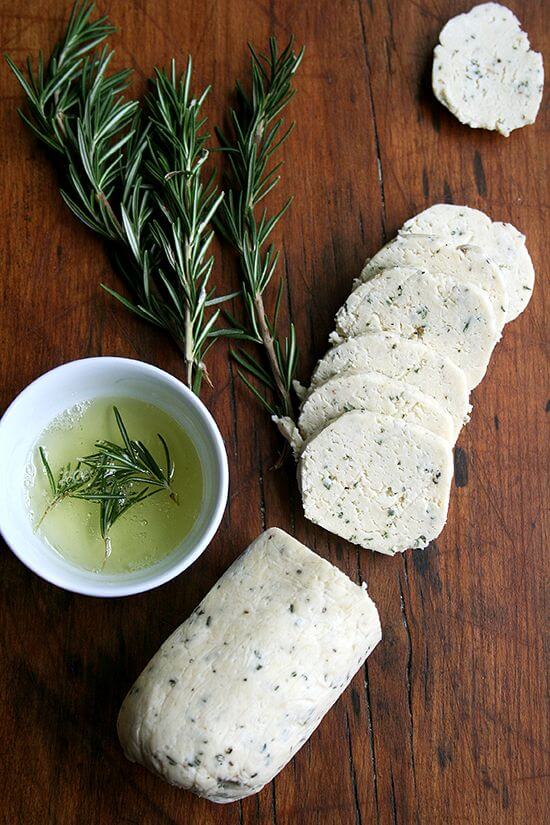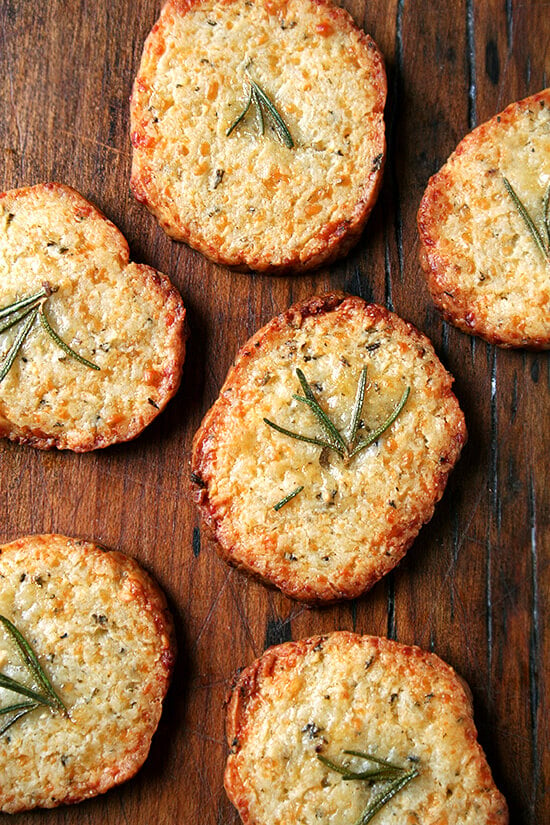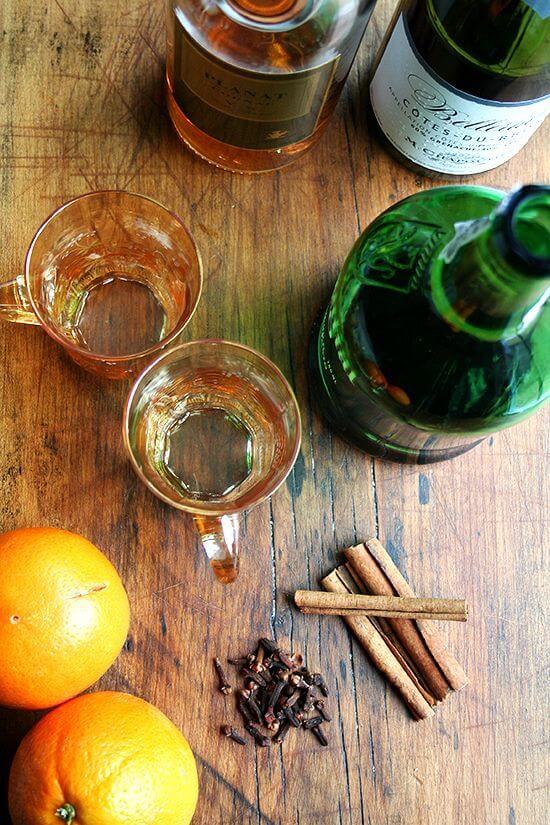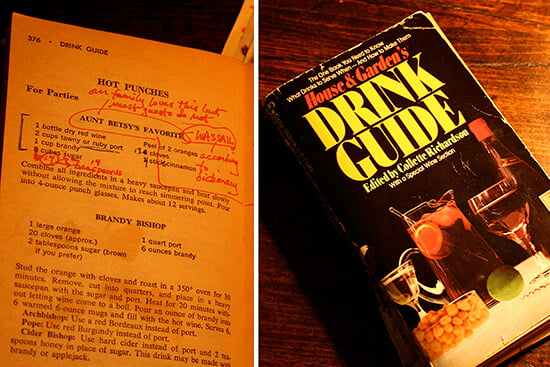 ---