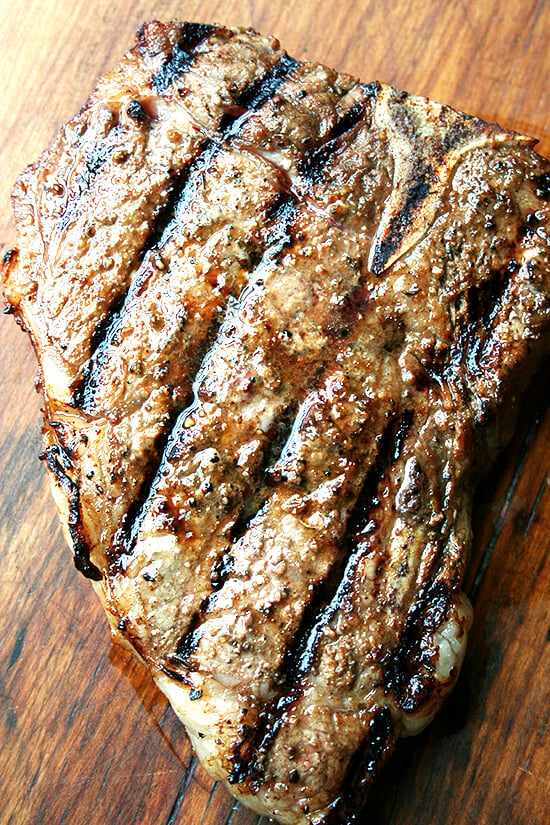 It's always nice when dead easy produces damn delicious. This little marinade — equal parts Worcestershire sauce and olive oil combined with a healthy sprinkling of lemon pepper — is a good one to have on hand this time of year. While you're busy scraping off your grill grates, refueling your propane tank, perusing your various grill-time-cooking guides, worry not about how you're going to add flavor to those steaks. This marinade is it. What's more, it produces just about the best tasting leftovers, though I can't promise there will be any.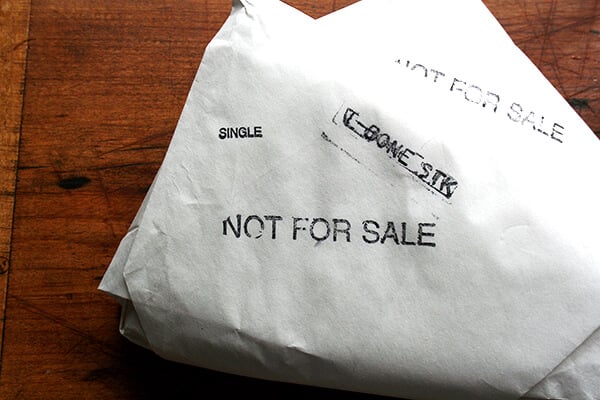 Above: T-Bone steaks from our "cowpool" cow (steer, actually). If you're interested in joining a cowpool check out this site: Eat Well Guide. Type "cowpool" into the keyword search box. If you can't find what you're looking for there, try Eat Wild.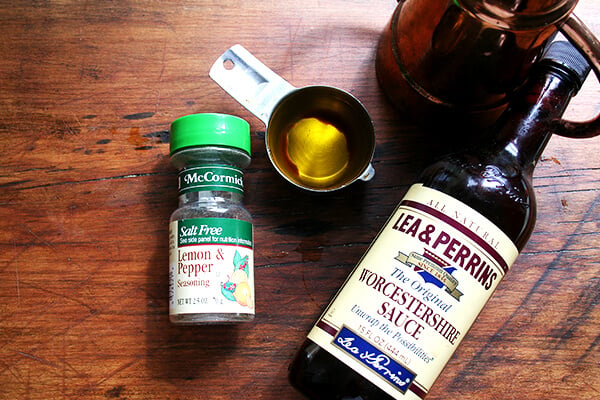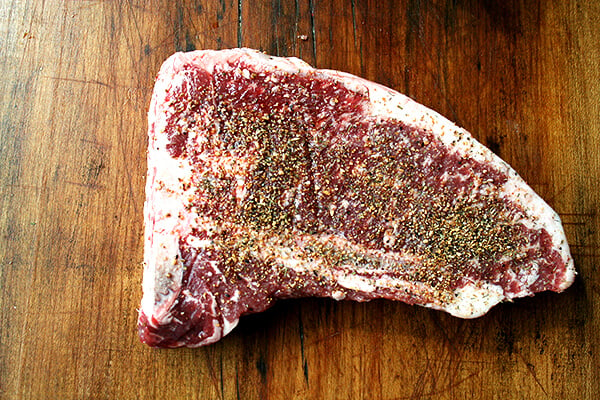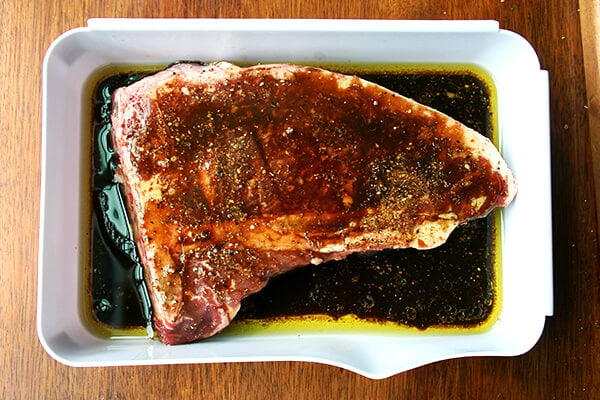 Print
Dead Easy Steak Marinade
---
Description
Note: Adjust the quantities based on how many steaks you are cooking. The below quantities yield enough marinade roughly for 2 t-bones, ribeyes, New York strips, etc. or for a large flank steak or for a couple of skirt steaks.
---
Scale
Ingredients
for the marinade:
1/4 cup

Worcestershire sauce

1/4 cup

extra-virgin olive oil
salt-free lemon pepper*
just before grilling:
---
Instructions
Whisk together Worcestershire sauce and olive oil in a bowl or in a vessel in which you plan on using to marinate the steaks. (Alternatively, pour ingredients into a ziplock bag.) Liberally sprinkle steaks on both sides with salt-free lemon pepper. (Note: If you are using lemon-pepper containing salt, do not add any during the marinating process.) Place steaks into bowl with marinade or into ziplock bag and submerge with marinade. Let sit for 20 minutes and up to 24 hours.
Just before grilling, remove steaks from marinade and place on a plate. Discard marinade. Season steaks on both sides lightly with kosher salt — Worcestershire sauce is salty, so you just need a light sprinkling here. (Note: If you are using the lemon-pepper containing salt, season steaks with it on both sides in this step and don't add any kosher salt.)
That's it. Fire up that grill.
Notes
* Salt-free lemon pepper can be hard to find. If you only can find the lemon-pepper containing salt, don't add it to the steaks until just before grilling. And omit the kosher salt (see steps below).
* You can always make your own lemon pepper, too: For 1 teaspoon lemon pepper substitute 1/2 teaspoon lemon zest + 1/8 teaspoon fine ground pepper