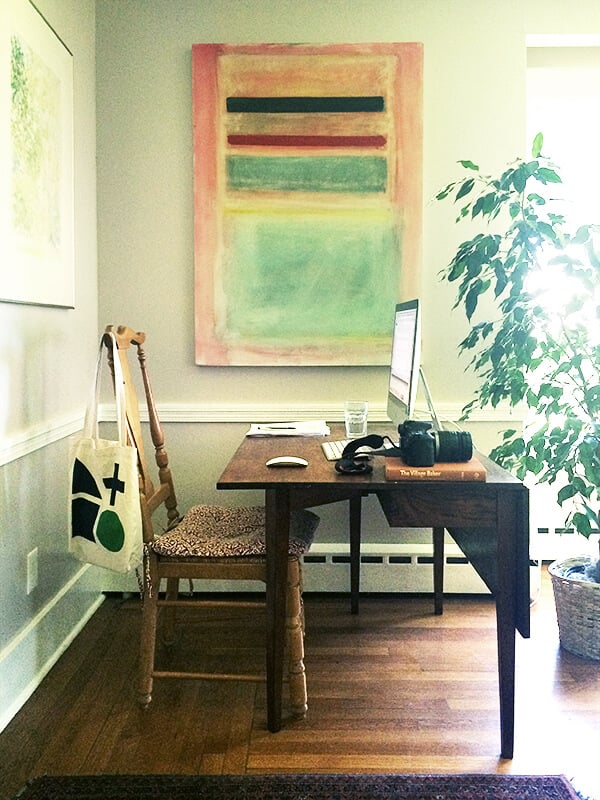 Every so often I get an email from someone with questions regarding blogging and where to begin. I started this post almost a year ago now, and in the process of putting it together, I learned so much, namely that the speed and organization of my site needed serious work. I've made a few changes and have compiled my thoughts below. Fellow bloggers, if you have any thoughts on resources for bloggers, please share below. Readers, I would love to hear your thoughts as well — what makes you return to a blog again and again?
Note: This post contains affiliate links. As always, I only link to services and products I wholeheartedly believe in. Thank you for your support.
Getting started:
1. First things first: you need a name. If only I had given the naming process five minutes of thought, I could have prevented years of confusion. When I named this blog Alexandra's Kitchen, the URL "alexandraskitchen.com" wasn't available, so I chose alexandracooks.com, which has confused people over the years — is it Alexandra's Kitchen? or Alexandra Cooks?
My advice: Match your blog name to its URL. Before you commit, run the name by some friends. Keep it short and snappy. Make it memorable. Be clever. Not too clever. I have failed on all accounts.
And before you get your heart set on a name, check to see if it's available:
2. You need a publishing platform and a host. I have used WordPress for years, which I love for a number of reasons: ease of use, community support (answers to any question can be found online), and plugins.
There are two routes you can take: wordpress.com (free) or wordpress.org (not free). WordPress.com is a great place to start if you want to test out the world of blogging. If you discover you like blogging, you can easily migrate your content to wordpress.org. You can compare the differences in more depth here, but in short, wordpress.org gives you more control over the design, plugins, and themes for your site.
When you use wordpress.org, you need a host (someone you rent space from). I have used Bluehost for over five years now. Monthly fees for hosting are nominal: $3.95/month to start. What I can't say enough about, however, is Bluehost's technical support. Whenever I have a question, I call them and am quickly put in touch with a human being who takes the time to answer my question. Never have I felt rushed on the phone, and never have I gotten off the phone without the issue being resolved.
If you go the wordpress.org route, the installation process goes as follows:
1. Log into your Bluehost dashboard.
2. Find the WordPress icon and click install.
3. Follow the instructions you receive via email.
Should you run into any difficulties, get on the phone, and someone will help you.
3. Designing your site. The beauty of WordPress is that there are thousands of themes out there, many of which are free. Think of a theme as this: a basic framework or layout. Colors and fonts can all be tailored as can layout. But the most important requirement you should consider when picking a theme is this: that it's responsive, meaning the layout of your site will adjust to the device on which it is being displayed. Not only does google care if your site is responsive, but many people now appreciate — expect — a responsive site when reading websites from their phones and tablets.
Very recently, Feast Design Co. gave Alexandra's Kitchen a little makeover. If you're looking for design work, I highly recommend Feast. I'm using their Brunch Pro theme.
Previously I had used the eleven40 Theme by StudioPress.com.
Four Essentials to Keep in Mind During the Design Process:
• Speed
: A fast site is imperative.
• Search: A good search function clearly located at the top of the page is essential. This search function should be easily accessible in the mobile arena (phones, tablets, etc.) as well.
• Organization: Assigning categories — the beauty of WordPress! — to each post you write will allow people to browse your archives. You can then create links for these categories — for example: Breakfast, Salads, CSAs, Desserts, Bread — and make them accessible from your main menu. I only just found a way to display my categories in a way that I like with good-sized thumbnail images: see, for example, Vegetarian.
• Printer-friendly: People really appreciate when recipes can be easily printed (a feature I failed to provide for years). There are many recipe plugins that will present your recipe in a print-friendly format. I use Ziplist. More thoughts on this below.
4. You need a camera or a phone. I have always used Canon but I don't think you could go wrong with a Nikon either. I used a Canon Rebel xt for 7 years until I left it on the airplane last summer (gah!). I needed to replace it immediately, and so I emailed Food52's James Ransom, whose photography I love. I explained my situation, and he offered this advice:
"I'm a huge fan of Canon, so it's hard to go wrong on a model. I would check out the 7D, 60D or any of the Rebels. Just make sure it meets your file size needs and that it is a newish model that handles low light really well (I think all 3 of those should be fine—I wouldn't go any older than the 60D)."
I went with the Canon 60D and have been loving it.
Just for fun, I shot all of the photos in this post with my phone, which brings me to another point: in a world where social media and blogging are very much intertwined, a phone is an important piece of gear for a blogger. There are so many different ways to blog these days including microblogging on Twitter or posting many photos to Instagram. If you are great at taking photos with your phone, start an Instagram account and snap away.
workspace: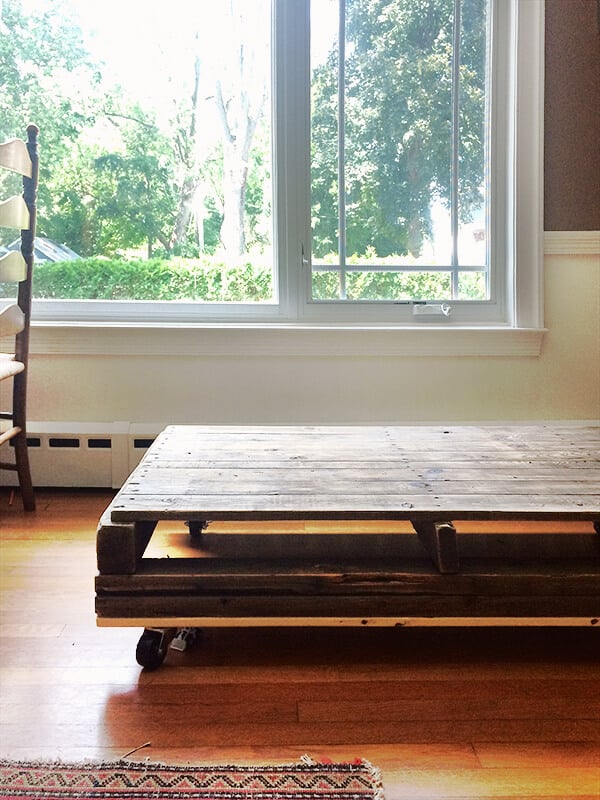 props:

5. Photography. There are countless resources on the web for photography. I have compiled my tips here and have created this Pinterest board which features images from some inspiring food photographers. (Who have I forgotten? Please let me know.) That said, don't go crazy. I find myself feeling two things these days: The photography on the web has gotten SO good. 2. It's also gotten too good. Does that make sense? I don't know. I say find a few photographers whose work you really like, study their photos, then start practicing. You need to get comfortable with your camera. Props such as cloths, bowls and vintage silverware aren't going to make the image.
Photo-editing software, however, will help. I use Photoshop, which I love and highly recommend. If you go the Photoshop route, I also recommend taking an online course (I did) to learn the basics — it's not intuitive. There also are a few free options out there. I've heard good things about gimp.org.
One other thought:
Vertical vs. Horizontal images. Pinterest is one of the largest and fastest-growing social media sites. Vertical images shine. Horizontal images get lost. Moreover, people are using their phones and tablets (vertically oriented) more and more. Having a mix of both horizontal and vertical is a nice option, too, though in my opinion, a majority of vertical images is probably best.

Editing in Photoshop: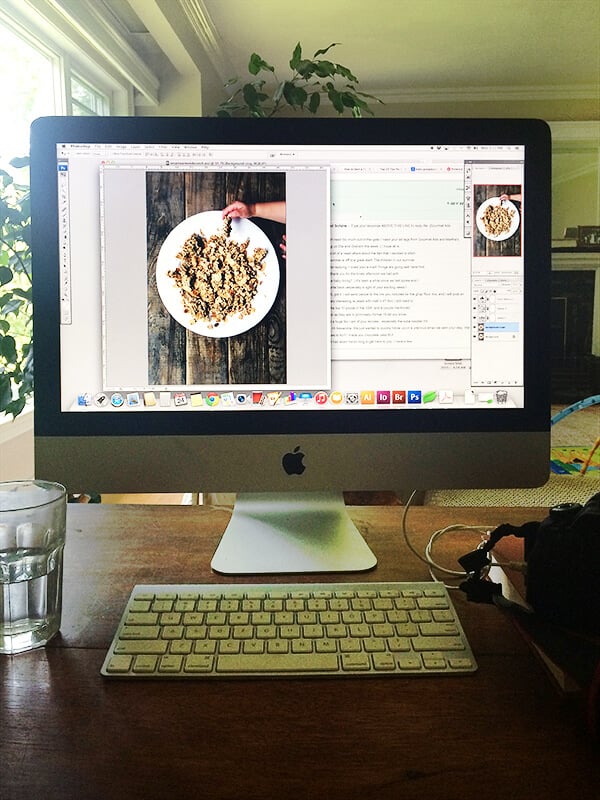 5. WordPress plugins/features I like:
Search box: This is trickier than you might think. Some themes come with built-in search functions that are great. Some themes come with the default WordPress search function that is not so great, especially in the way in which it displays results. My advice: find an example of a search function you like; then hire a designer to do the same for your site.
Swift Type Search
Akismet
Smooth Scroll Up
Ambrosite Next/Previous Post Links
OptinMonster
Related posts
Yoast SEO
Ziplist recipe plugin
WP-print
In regards to printing, plugins such as Ziplist will present your recipe in a print-friendly format, and they also give you the option of selecting a featured image, which apparently is good for google/SEO purposes. Truthfully, I dislike using a recipe plugin because it is a pain to enter ingredients in one box, and directions in another box, and notes in another box, but that's how most of these plugins work. Many of my old posts are not in print-friendly format, and because formatting them the Ziplist way takes time, I installed WP-print, which allows you to add a shortcode to each post which will display a print icon. It also allows you to block off parts of the post you do not want printed using another shortcode. I used this tutorial to install WP-print. See this post for how the printer icon appears/functions. I'm still in the process of making past posts print friendly.
6. Social Media. As I mentioned above, blogging and social media are nearly inseparable. But before jumping into social media, take some time to think about your goals. If you only care about documenting your eating/cooking adventures for friends and family, then don't feel pressure to start tweeting, pinning, etc. If one of your goals from the start, however, is to drive people to your blog, then social media will be an important tool. Create a Facebook page and set up accounts with Twitter, Pinterest, Instagram, Tumblr, Google Plus, and Snapchat (someone please explain Snapchat this to me?). Even if you don't use these various social channels that often, you never know which channels your readers may prefer for gathering and sharing information.
7. Make friends. Reach out to bloggers you admire. Find bloggers whose cooking styles align with yours. Maybe you have taken an interest in vegan or gluten-free cooking. Maybe you like baking or gadgets. Maybe you're interested in food policy or reviewing cookbooks or starting a podcast. For every interest, there is a community out there. Learn from bloggers who spread the "link love" and keep the content fun.
You've got this! Let's review:
1. Pick a name.
2. Call Bluehost.
3. Design your site.
4. Start cooking, photographing, writing, posting.
Let me know how it goes. Questions? Thoughts? What have I forgotten? Good luck!