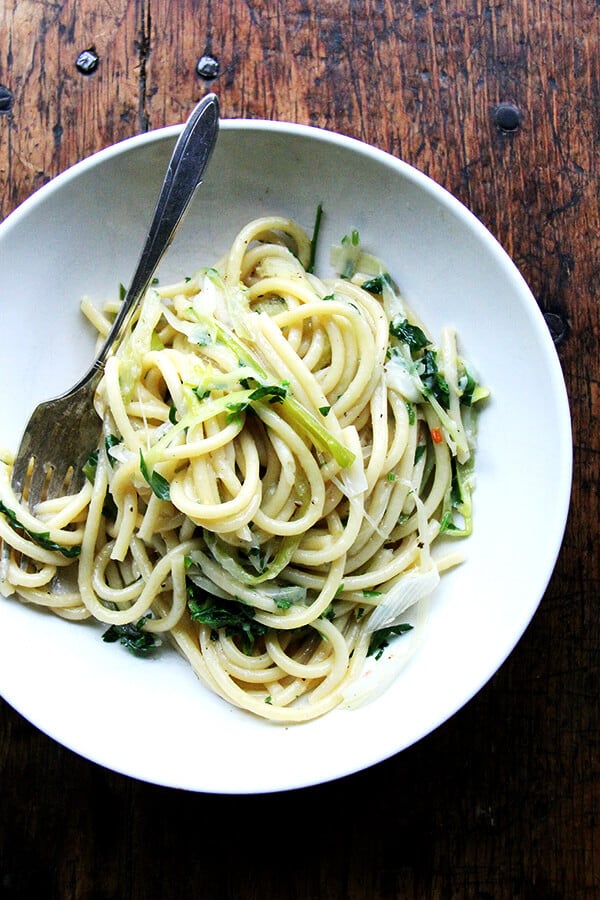 I have no doubt that most of you have long discovered the one-pan pasta phenomenon. I, for reasons I cannot explain, only recently tested out Martha Stewart's well-known method, and I'm kicking myself because it is so good—its virtues extend far beyond having one pan to clean.
Here, leeks, garlic, pepper flakes, olive oil, pasta and water unite at the start and simmer together until the pasta is cooked and the starchy cooking water has emulsified with the olive oil, reducing into a silky, spicy, aromatic sauce that tastes creamy without cream and rich without any enrichment. I made this once mostly to put my CSA leeks to good use, but shortly thereafter found myself back at my co-op buying more bundles. I've been loving this one.
Find the recipe on Food52.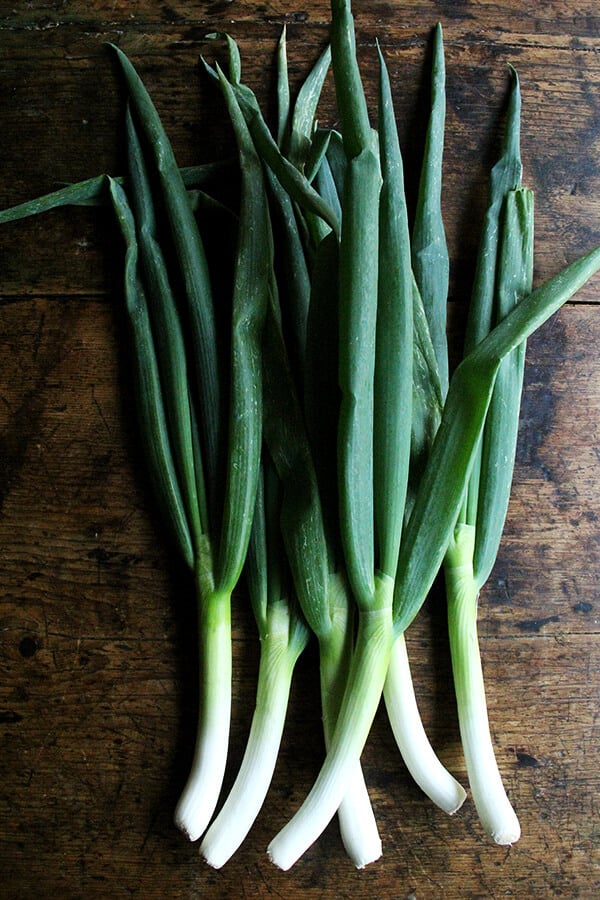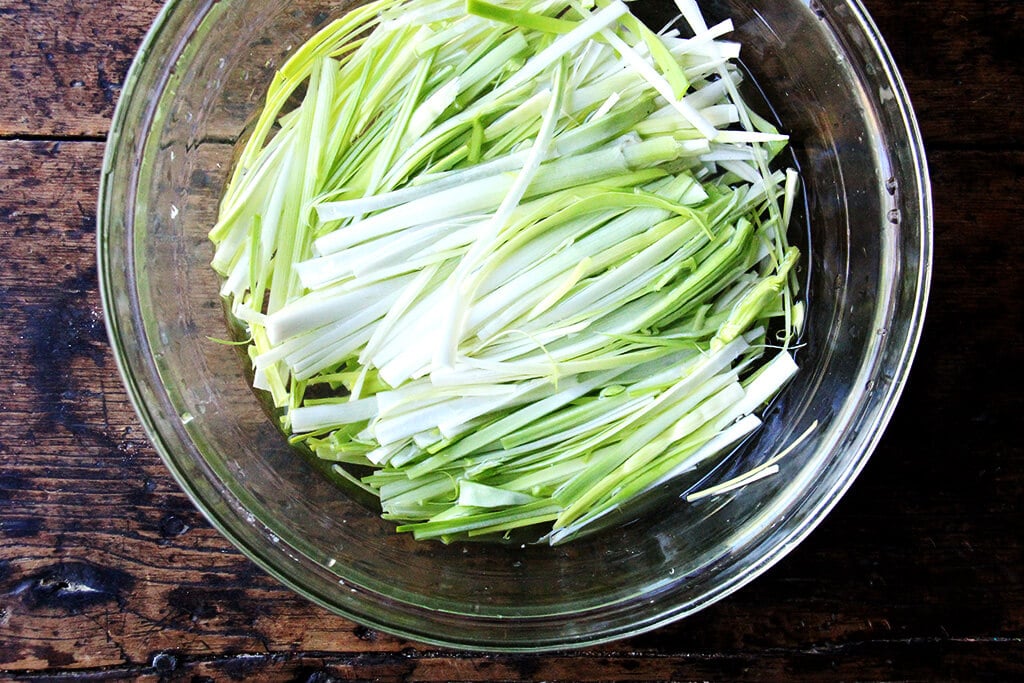 Loving this bucatini: