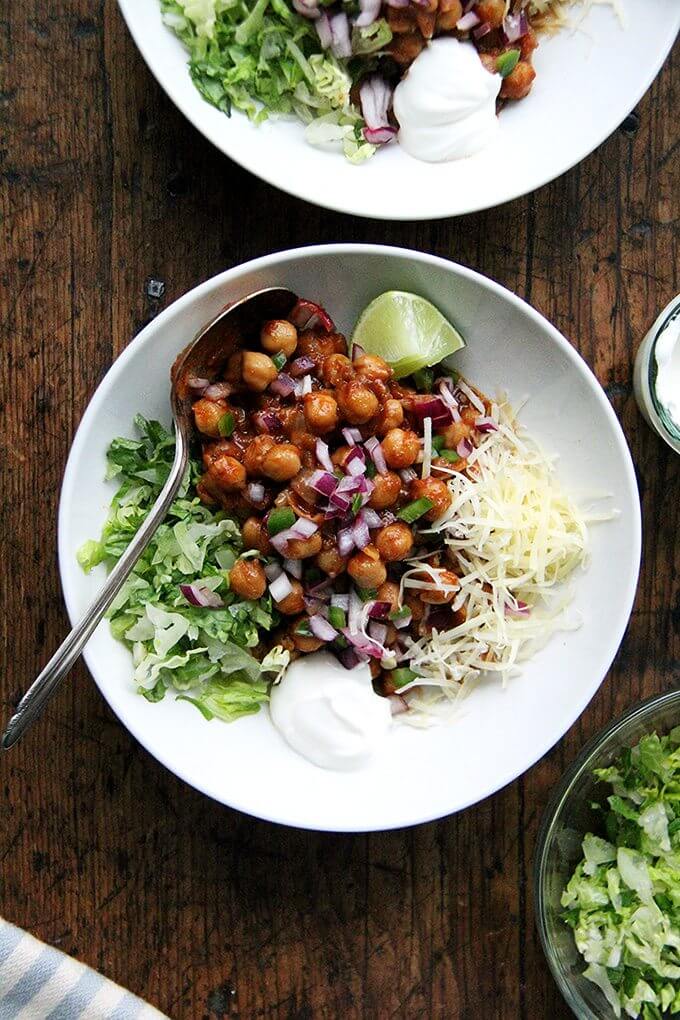 I've long wondered if chickpeas could stand in for ground meat in my favorite taco recipe. This month's Food and Wine, which featured a recipe with a chickpea-for-pasta swap encouraged me to finally give it a try.
It worked beautifully, the method needing only a slight adjustment—double the amount of crushed tomatoes and water—because chickpeas soak up liquid like sponges. This chickpea filling is heartier than ground meat versions, and I prefer eating it bowl-style with all the fixin's—I even find tortillas unnecessary (shocking!).
Read more about the swap or skip straight to the recipe on Food52: Chickpea Taco Bowls.
Have a wonderful weekend, Everyone.