Skillet-Seared Skirt Steak Niçoise
This post may contain affiliate links. Please read my disclosure policy.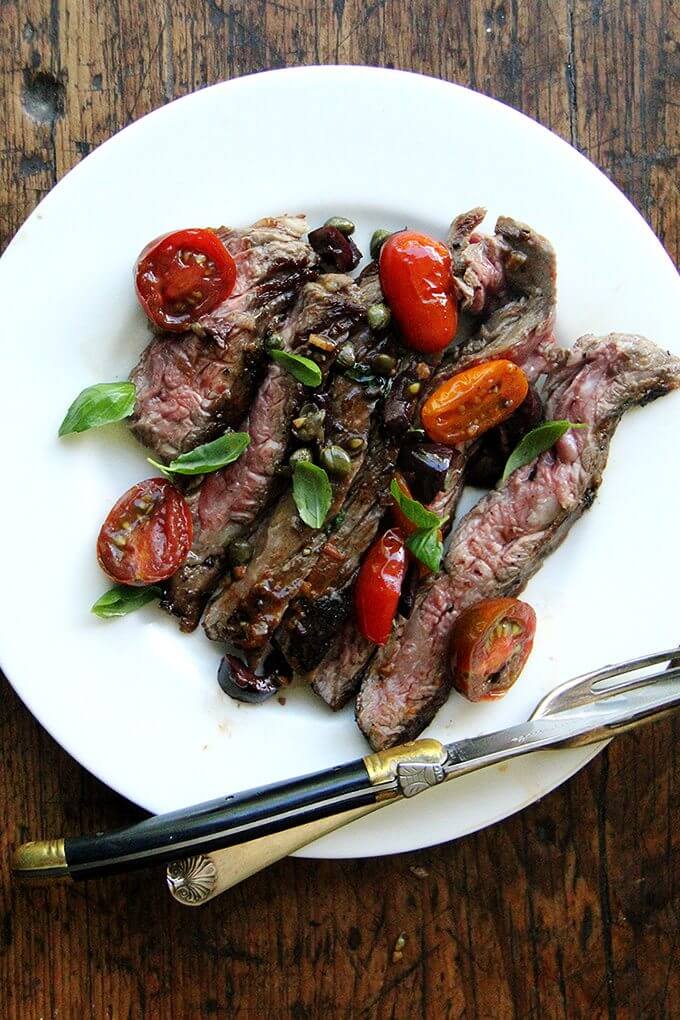 If you've read any article about how to cook a good steak, chances are you know the importance of letting meat rest once it has cooked: 10 minutes at a minimum; longer if you have the patience. I have learned the best defense against succumbing to carving meat before it has rested sufficiently is to stay busy, and making a simple sauce is the perfect distraction.
Here, while the skirt steak rests, you'll make a simple sauce Niçoise. After halving cherry tomatoes, coarsely chopping olives, and tossing the two with capers, you'll briefly sauté the mix with olive oil and garlic. After just a few minutes, the tomatoes will begin to break down, releasing juices and sweetening as they soften. A squeeze of fresh lemon juice at the end offers a welcomed hit of acidity.
Before you know it, 10 minutes will have quickly passed. Slice the skirt steak against the grain, and serve it with plenty of your fresh, summery, bright sauce spooned over top. A simple salad and some good, crusty bread complete the meal.
Here, I've cooked the skirt steak in an Anolon 12-inch cast iron skillet. To get the recipe, head over to Anolon. And to enter the giveaway, leave a comment below. Tell me anything! What are you cooking these days? I always love to know.
UPDATE: GIVEAWAY IS CLOSED. WINNER (by random number generator) IS: Mela. I've emailed you. Thank you everyone for sharing what you've been cooking. I feel inspired.
This post is sponsored by Anolon. Thank you for your support.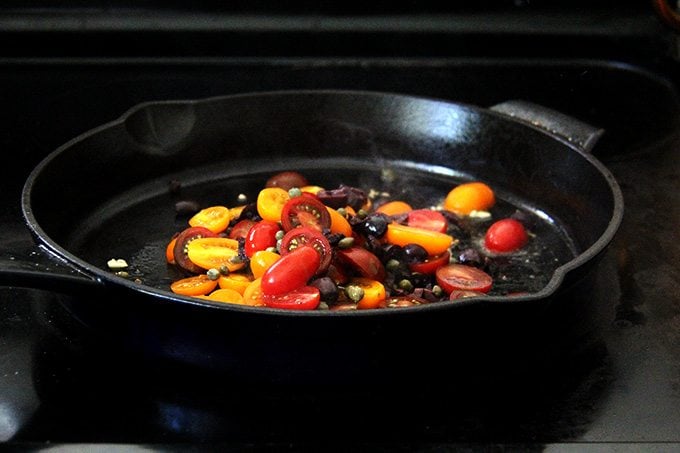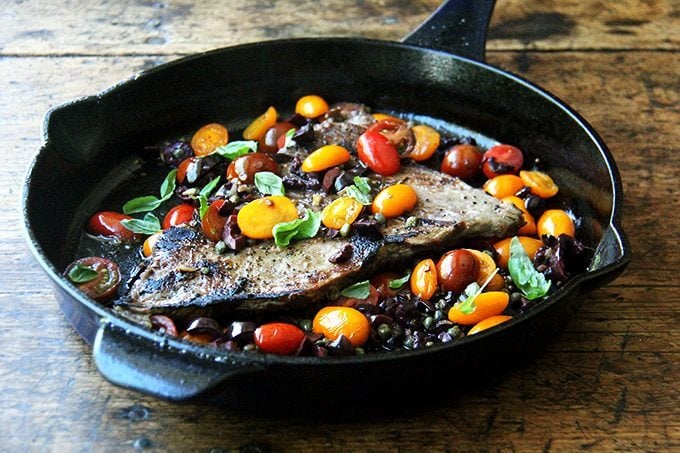 This post may contain affiliate links. Please read my disclosure policy.