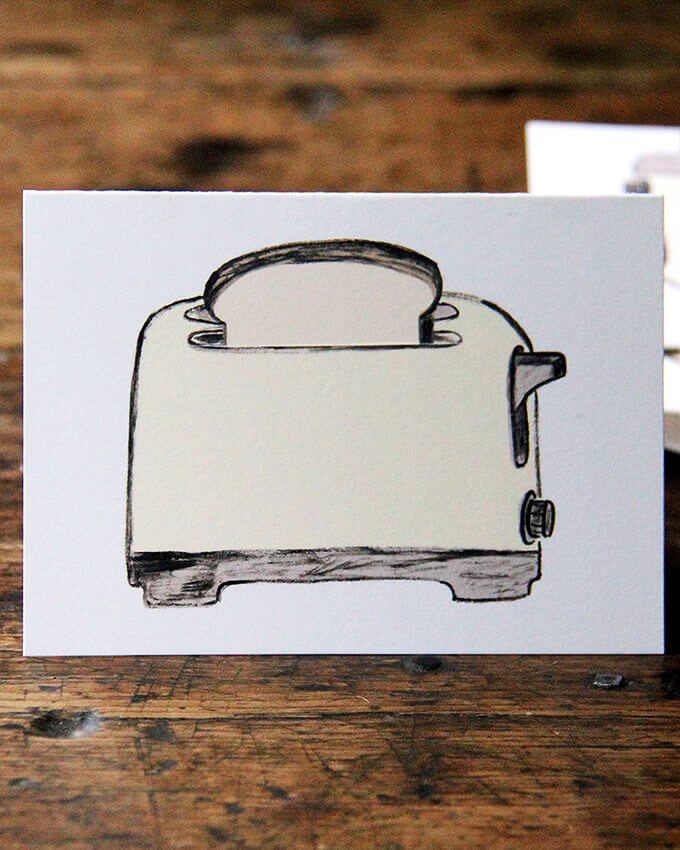 Last month, we celebrated the mothers in our lives with flowerpot loaves and toast bookplates. I loved hearing from you and reading your inscriptions, one of my favorites being:
"Happy Baking, Happier Toasting, Happiest Crumbing!"
Shortly after Mother's Day, I contacted an illustrator, Steph Becker, to redesign the toast bookplate — I wanted it smaller, so it could pop out of a toaster notecard.
Friends, the notecards and bookplates are here! Aren't they cute? (See video and photos below). I love Steph's work. She's in the process of designing toast + toaster wrapping paper, too. I'll keep you posted.
In the meantime, attention Christmas shoppers! It's not too late to order a copy of Bread Toast Crumbs and to include with it a toaster notecard with an inscribed toast bookplate. For a limited time, these cards, with the purchase of Bread Toast Crumbs, will be free.
Email me your inscription and where you would like the card+bookplate sent: [email protected].