These cupcakes, the third in a series of pumpkin recipes, are really a seasonal treat — they'll please everyone: On Monday, fearing if I left them in my reach they would disappear as quickly as last week's apple cake, I dropped the remaining 11 of this batch of 12 off at The Bulletin's office, and they were a big hit. Unfortunately, I still have about a quart of the cream cheese frosting left in my refrigerator at home … I really hope I don't return to Philadelphia with an empty stomach.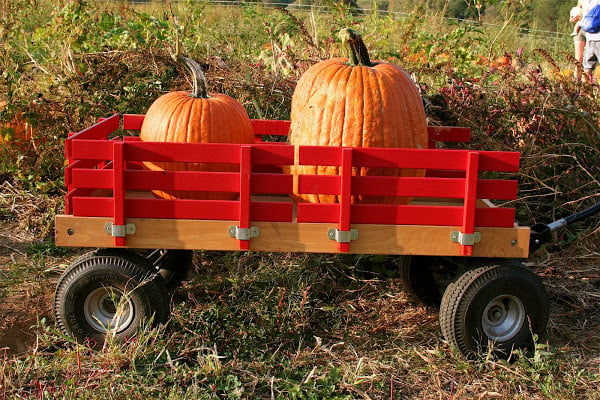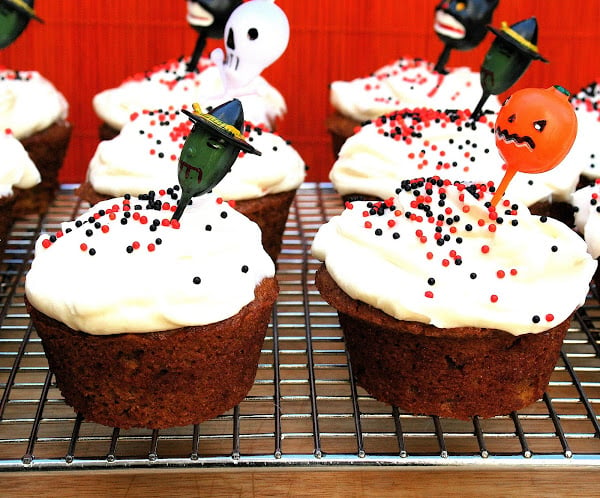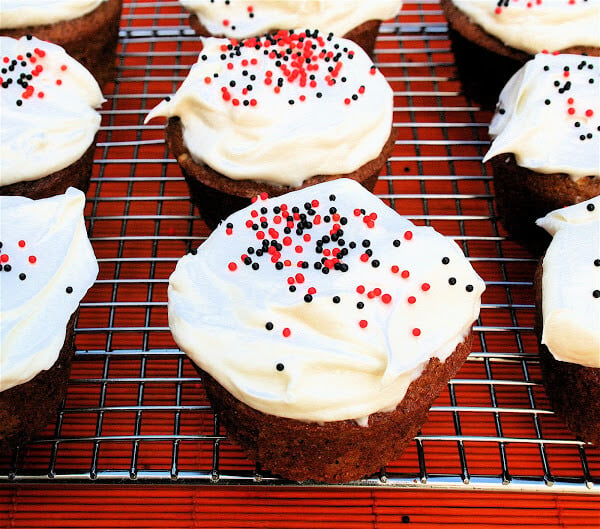 Pumpkin Cupcakes with Cream Cheese Frosting
Yield = 12 cupcakes
1½ cups flour
1 teaspoon baking powder
1 cup pumpkin purée
1/3 cup vegetable oil
2 large eggs
2 teaspoons pumpkin pie spice
1¼ cups sugar
½ teaspoon baking soda
½ teaspoon kosher salt
frosting and decorative garnishes (purchased at Fante's) if desired
Preheat the oven to 350ºF. Whisk together the flour and baking powder. In a separate bowl, whisk the remaining ingredients. Combine the wet and dry ingredients and mix only until just combined. Place paper liners in muffin pan or coat with cooking spray. Fill each cup only three-quarters full. Bake 20 to 25 minutes or until an inserted knife comes out clean. Let cool completely before frosting.
Cream Cheese Frosting
8 oz. cream cheese, room temperature
8 oz. butter, room temperature
1 teaspoon vanilla extract
2 cups confectioners' sugar
Beat all with an electric mixture until smooth. Chill until ready to serve.