Farm Fresh Eggs & A Weeknight Staple
This post may contain affiliate links. Please read my disclosure policy.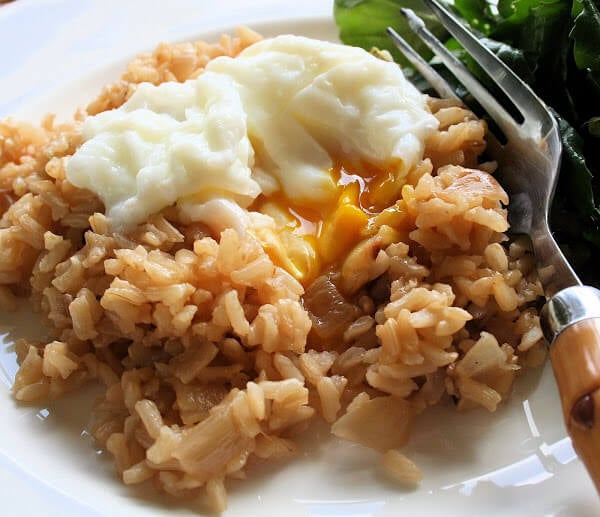 So, as you've likely gathered from recent entries, I'm having a little trouble at the grocery store, mostly in front of the meat counter. I never thought I would reach this stage, but last week at Albertsons, I stared at a package of lamb chops for five minutes before walking away empty-handed. I couldn't purchase the lamb without knowing how it had been raised. And these days, I assume the worst.
Protein options in the Stafford household, as a result, have been reduced to grass-fed ground beef from Trader Joe's, fish from the Sunday farmers' market, organic chicken (which I'm not even that psyched about since the chickens probably lived in less-than-desirable quarters) and eggs from Don's Farm Stand at the San Clemente farmers' market.
Now, of the five or six different meals I currently have us rotating on, I most look forward to eating those featuring Don's eggs. Prepared in any style — scrambled, fried, poached — these eggs taste delicious. Ben swore I had added something special — cheese? cream? — to his scrambled eggs Sunday morning. Don's eggs, I assured him, need nothing more than salt, pepper and a splash of Tabasco.
I have no doubt that these eggs look — the yolks, as the picture below shows, are a rich, orange color — and taste the way they do because Don treats his chickens so well. Last Sunday, I asked Don what kind of laying hens he raises, and he pulled out a picture he keeps in his cash register. He has some Sextons, but most of his hens are a cross between a Rhode Island Red and a white breed, (the name of which I have forgotten).
His chickens roam around in a spacious area enclosed by wire fencing on his farm in Wildomar. Don feeds them all sorts of things: a high-protein feed he purchases; any apples or produce from the market other vendors cannot sell; and any leftover greens he cannot sell. His chickens, he says, love greens.
I feel so fortunate to have access to a fresh dozen of eggs every Sunday. Before I added eggs to our weekly dinners, I think Ben felt a little starved for protein. I guess I should say, I know Ben felt a little starved for protein. What gave it away? It might have been the Burger King bag he arrived home with one evening just before dinner.
My favorite way to prepare these eggs for the time being is poaching. And when I have leftover rice on hand, never am I happier. I microwave the rice, sauté some greens and poach three or four eggs — dinner can be made in no time.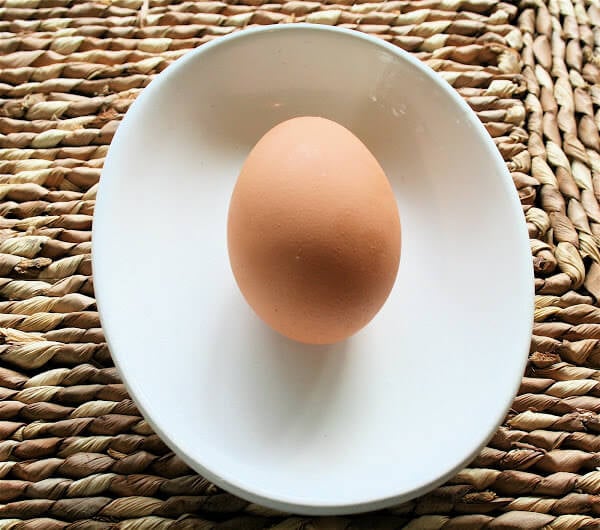 Poached Eggs Over Rice
Serves 2, with leftover rice
Note: This recipe gives instructions to make brown rice pilaf, but any kind of rice — steamed jasmine or basmati, Uncle Ben's long-grain converted, or minute rice — makes a wonderful base for a poached egg. Polenta works as well. Serve some sautéed greens aside this poached egg-rice combination for a simple dinner.
1 tablespoon olive oil
1 teaspoon butter
½ to 1 yellow onion, peeled and diced
kosher salt
freshly cracked black pepper
1 cup brown rice (see note above)
1 bay leaf
2 to 4 eggs (1 to 2 per person)
vinegar such as white, white wine, apple cider
Tabasco, optional
1. Place the olive oil, butter and onion in a large, nonstick frying pan, and place over medium heat. Season with salt and pepper to taste. Let sweat for five to 10 minutes or until the onions are translucent and tender. Add the cup of rice, and stir until the rice is evenly coated in the oil-butter-onion mixture. Turn the heat to high, and add two cups of water and the bay leaf. Season with another pinch of salt and pepper to taste. Bring to a boil, cover the pan (aluminum foil works too), and reduce the heat to low. Cook for 45 minutes. Turn off the heat, and let sit, covered, for 10 minutes.
2. Meanwhile bring a small, shallow saucepan filled with water to a boil. Add a capful of vinegar. Crack eggs, one at a time, into a ramekin or small vessel. Reduce the heat of the pot to just a simmer — seriously, the water should hardly be moving. Gently drop the egg into the water. Turn up the heat to achieve that very subtle simmer, then add another egg in the same manner to the pan. As the eggs cook, fluff the rice with a fork or spoon. Place a mound of rice on each plate. The eggs should cook for only two or three minutes. Top each mound of rice with one or two eggs. Serve with sautéed greens.
3. Pass salt, pepper and Tabasco on the side.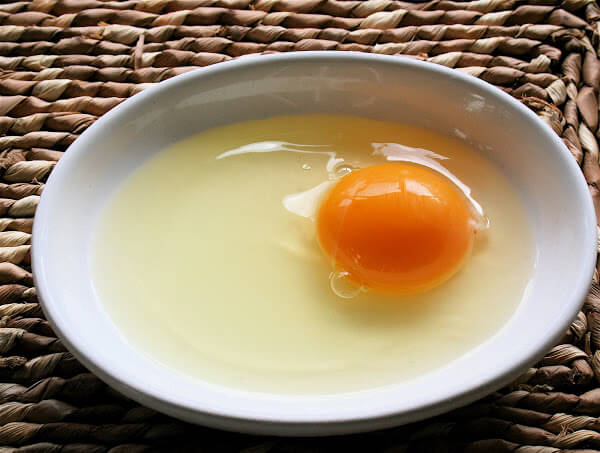 A sign hanging at Don's Farm stand at the San Clemente farmers' market. These eggs are so good. Crack one open, you'll see. And when you scramble up two or three, you'll taste the difference too. Farm fresh eggs. Yum!


This post may contain affiliate links. Please read my disclosure policy.