American Tuna
This post may contain affiliate links. Please read my disclosure policy.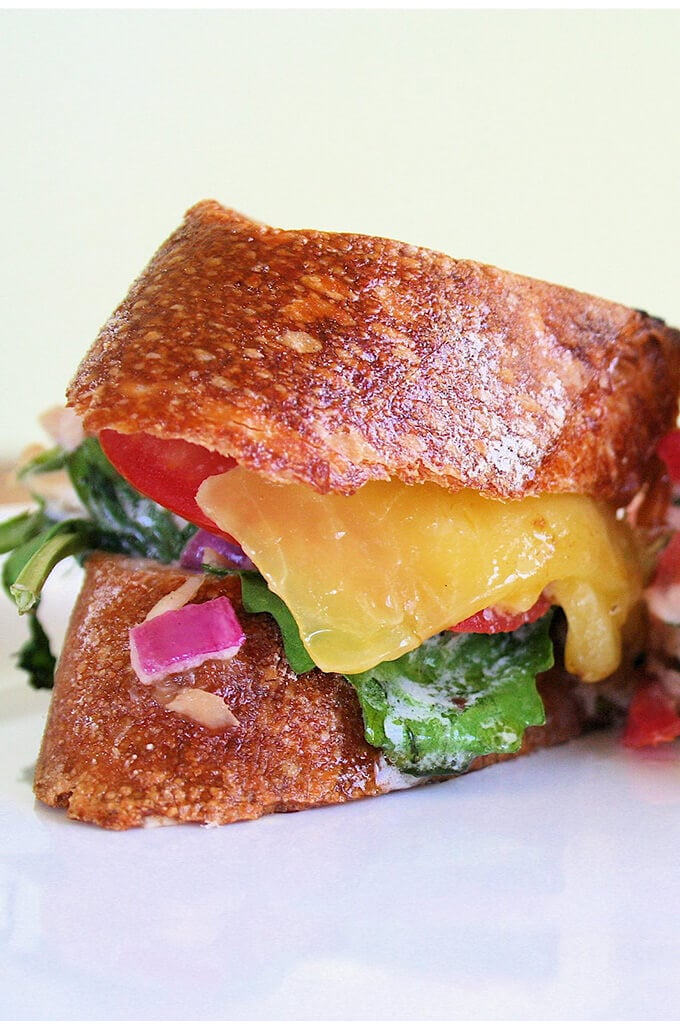 As I mentioned a couple of days ago, I've made a new discovery: American Tuna. Now, before you start freaking out that "women of child-bearing years should not be eating tuna," give me a minute to explain. This tuna, caught in the Pacific Northwest, is young albacore tuna and unlike most of the tuna caught today, hasn't had time to accumulate many toxins. Older albacores, blue fins and yellow fins — the varieties most often packed into cans today — can be over 40 years old and pose the biggest risk to consumers.
Let me tell you a little about this company, too. Six families make up the American Tuna fishery, which is based out of San Diego. Every June, the American Tuna fleet (five boats) departs the Port of San Diego and heads to the Pacific Northwest. These fishermen, each equipped with little more than a fishing pole, reel in young albacore tuna one at a time. (If you have a moment, visit the American Tuna Web site and watch them in action — it is amazing!) When their boats are filled, they deliver the tuna to canneries located along the coasts of Oregon and Washington. The fleet does not return to San Diego until November.
At the canneries, the fish are hand-filleted, hand-packed, canned and sealed. The tuna is cooked in the can in its own juices. Most canned tuna today has been cooked (often two or three times) as a whole fish and mixed with soy products, vegetable broth, pyrophosphate, salt, water and/or oil before being canned. American Tuna, in contrast, contains one ingredient: albacore tuna. (In the flavored varieties, however, garlic, jalapeno and salt are added in small quantities.)
American Tuna contains more omega-3 fatty acids than conventional brands. A two-ounce serving of American Tuna provides 2.6 grams of omega-3 fatty acids whereas a two-ounce serving of Starkist tuna provides 0.36 grams of omega-3 fatty acids. What accounts for the dramatic difference? Young albacore living in the cold waters of the Pacific Northwest have more body fat and therefore a higher amount of omega-3 fatty acids. When they migrate to warmer waters, they lose their body fat along with many of these beneficial nutrients.
What else can I say about this company? Oh, they belong to the American Albacore Fishing Association (AAFA), a family-run, 21-boat association operating out of San Diego, which the Marine Stewardship Council (MSC) recently certified as a sustainable fishery, making it the first and only tuna fishery in the world to bear this eco-label. MSC is an independent organization that promotes responsible fishing practices. Moreover, the Monterey Bay Aquarium's Seafood Watch places North Pacific troll- and pole-caught tuna (such as American Tuna) on its "best choice" list.
If you are interested in learning more, read on: Tuna, At Last, Without All The Guilt, The Bulletin
Whole Foods Markets nation wide carry American Tuna.
Oh, and this tuna melt, packed with tarragon, was amazing.
Purchase American Tuna at your local Whole Foods Market.
Print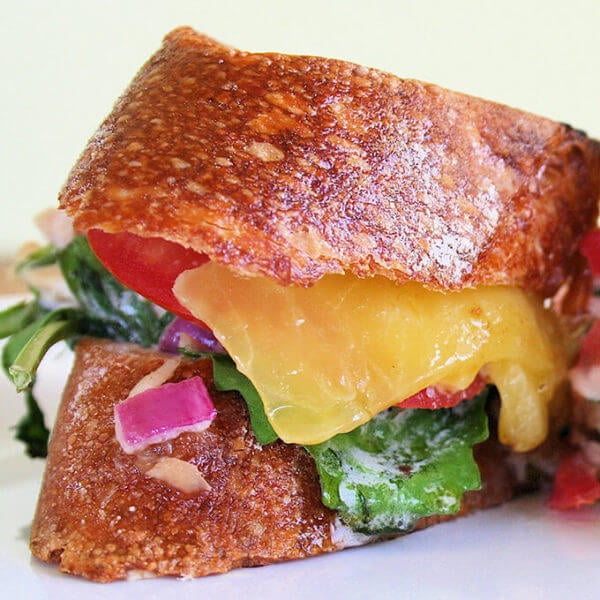 American Tuna
---
Author:

Alexandra

Total Time:

15 minutes

Yield:

4
2 tablespoons

mayonnaise

1 teaspoon

Dijon mustard
juice of

half a

large lemon (about

1½ tablespoons

)
kosher salt
freshly ground black pepper

1

6-ounce can American Tuna

¼ cup

finely diced red onion

¼ cup

chopped tarragon

1

loaf of bread, bakery-style French or Italian
softened butter

1

tomato, thinly sliced

1

small bunch arugula
grated cheddar cheese
---
Instructions
Make the dressing: Whisk the mayonnaise with the mustard and lemon juice. Season with a pinch of salt and pepper to taste. Dressing will be thin. Taste, adjusting seasoning as necessary.
Place tuna in a large mixing bowl. Add the onion and tarragon. Pour dressing over top and combine mixture gently with a fork. Set aside.
Slice bread into eight rounds. Spread one side of each with the softened butter. Turn bread butter-side down. Begin assembling sandwiches: Place a small handful of arugula on four of the rounds. Top each with a mound of the tuna salad. Top tuna with tomato slices. Top tomato with cheese. Cover with bread.
Heat a large nonstick skillet or griddle over medium heat. When hot, add a small dab of butter, then place sandwiches on the cooking surface. Cook until golden brown. Carefully flip each one, and cook on other side until golden brown.
Remove from heat, cut in half, and serve.
Prep Time:

5 minutes

Cook Time:

10 minutes
This post may contain affiliate links. Please read my disclosure policy.