Baked & Scrambled
This post may contain affiliate links. Please read my disclosure policy.
I wasn't kidding. I've been eating a lot of eggs. But i'll cool it after this post, because I've made a new discovery: American Tuna. I'll have more to say about the tuna later. For now, I'll concentrate on the eggs.
So, just a few quick things. Shortly after Easter, a friend forwarded me an on-line Whole Foods newsletter all about eggs … shocker … and I made this recipe for huevos rancheros cups. The recipe was pretty good, but I must admit, baked eggs taste best, at least in my experience, when baked in ramekins. I've included two recipes here, one for the most delectable baked eggs — my family makes them every Christmas morning — and one for the huevos rancheros cups, which are fun to make and fun to eat, but not as tasty as water-bath, ramekin-baked eggs smothered with Gruyère cheese, Tabasco and herbs.
Incidently, I've slowly been making my way through Heat, and I recently stumbled across as passage, which I'd like to share with you. At this point in the book, Bill Buford, on a quest to learn how to make fresh pasta, has traveled to Italy where he discovered that an egg, "provided it was a very good egg," was the most important ingredient in the pasta-making equation:
"If the white was runny you knew the eggs had come from a battery-farmed animal, cooped up in a cage, and the pasta you made from it would be sticky and difficult to work with…[These yolks] were pale yellow, like those most of us have been scrambling for our urban lives. But a proper yolk is a different color and, in Italy, is still called il rosso, the red bit, arising from a time when you ate eggs in spring and summer, the egg season, and they came from grain-fed, half-wild, not just free-ranging but virtually proprietorial chickens that produced a yolk more red than yellow, a bright intensity that you can see today if you're lucky enough to get your eggs not from a supermarket but a local mercato or a small farm."
Anyway, if you are not sick of reading about eggs, here are links to two articles, one about a New Jersey farm that supplies wonderful eggs to the Fair Food Farmstand in Philadelphia and one about Don Davis, the man who brings the eggs I have been enjoying to the San Clemente farmers' market every Sunday:
San Clemente's Sun Post News: Good Eggs Make Good Eggs
Philadelphia's The Bulletin: Liquid Gold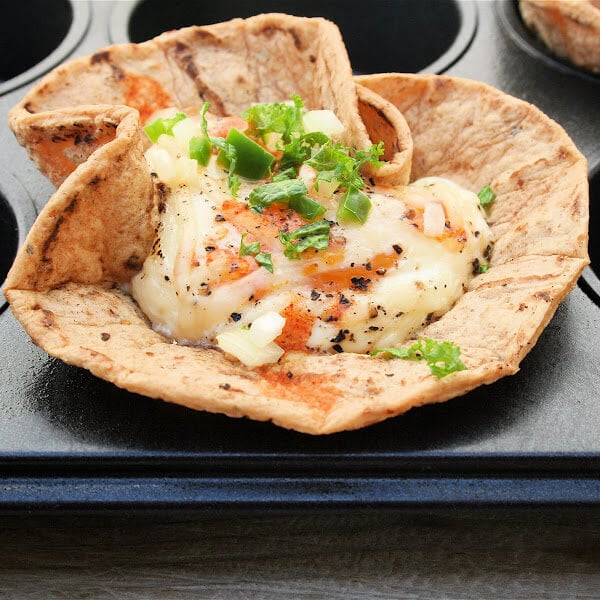 The Best Baked Eggs
Serves 8
3 T. finely chopped parsley
1 T. finely chopped thyme
1 T. finely chopped rosemary
1 T. finely chopped sage
1 T. unsalted butter, softened
½ cup heavy cream
Tabasco to taste
8 large eggs
Kosher salt and freshly ground pepper
8 T. grated Gruyère cheese
1. Combine herbs in small bowl. Butter 8 4-oz ramekins with the softened butter. Pour 2 teaspoons cream, 1 teaspoon herbs and a few dashes Tabasco in each ramekin.
2. Break one egg into each ramekin, spoon 1 teaspoon cream over each egg, sprinkle with herbs, season with salt and pepper to taste and top each egg with 1 tablespoon of grated cheese.
3. Preheat oven to 400˚F. Boil water in a teakettle. Place ramekins in baking dish. Pour boiling water in dish so that it comes 1/3 of the way up the sides of the dishes. Bake 10-11 minutes for medium cooked eggs.
For the recipe for the best scrambled eggs, visit the Sun Post News' Web site:Good Eggs Make Good Eggs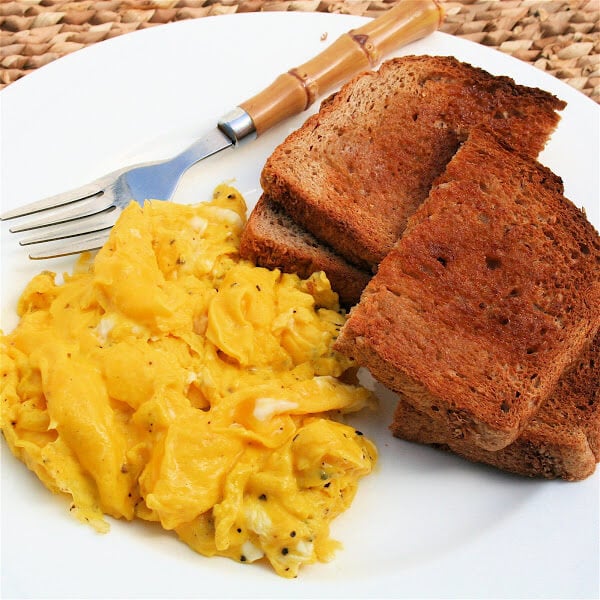 Huevos Rancheros Cups
Adapted from Whole Foods Market
Serves 8
8 (5-inch) corn tortillas
Canola oil spray
1 (15-ounce) can refried beans
8 large eggs
kosher salt and pepper
¼ cup queso fresco or other fresh cheese, crumbled
Tabasco (optional)
½ cup salsa
¼ cup chopped fresh cilantro
1. Preheat oven to 350°F and oil a standard 12-cup muffin tin.
2. Heat corn tortillas one at a time in a dry skillet over medium-high heat for 15 to 20 seconds on each side, just until they are soft and pliable. Spray each warm tortilla with canola oil on both sides. Press and fold each tortilla into a muffin cup. Place a small ball of foil in the center to hold in sides of tortillas. Bake 5 minutes.
3. Remove foil and add 2 tablespoons of refried beans to each corn tortilla cup, pressing them down into bottom of cup. Make an indentation in the center of the refried beans and carefully crack an egg into each indentation. Season each egg with a pinch of salt and pepper. Top each with a pinch of cheese and a splash of Tabasco if desired. Bake in the middle of the oven until whites are just set, about 15 minutes.
4. Remove tortilla cups from the muffin pan carefully, using 2 spoons or small spatulas. Top with a spoonful of salsa and sprinkle with more queso fresco and cilantro. Serve immediately.
Don Davis with his eggs at the San Clemente farmers' market:
This post may contain affiliate links. Please read my disclosure policy.