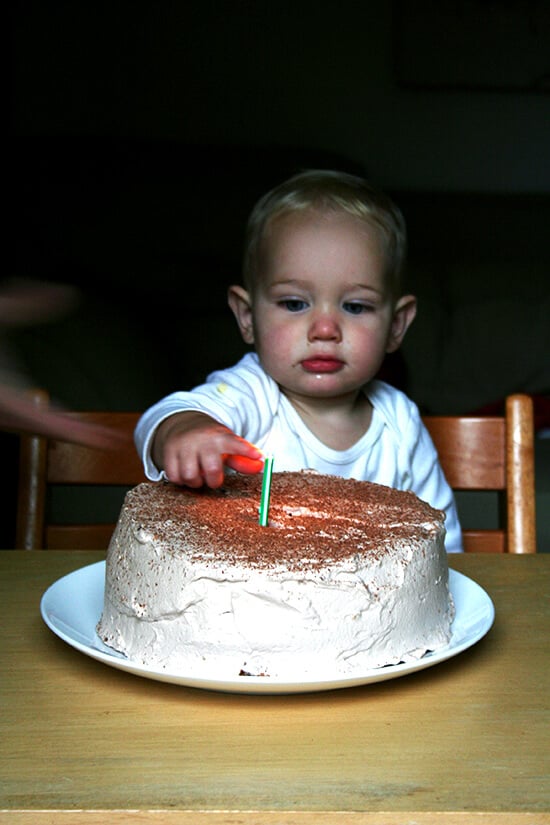 On Monday, Graham turned one, and the four of us celebrated the only way I know how, with an angel food cake, the cake my mother made for me and each of my siblings for nearly the first two decades of our lives. Angel food cake played such a role in celebrations growing up that for many years I assumed it was a Greek tradition — seriously, every aunt and great aunt and cousin seemed to celebrate with it, too.
While the absence of fillo and syrup should have perhaps been a giveaway, I was shocked to learn that the tradition in my family started with my mother's mother who liked everything light light and served her angel cake with a simple chocolate glaze that poured down the cake's sides freezing halfway down in a beautiful scalloped edge. But even more shocking than learning that angel food cake was not invented by the Greeks was discovering that for many years my mother didn't make our birthday cakes from scratch. Yes, the woman who would never consider making soup without homemade broth, the woman who turns her nose at jarred roasted peppers, the woman who thinks nothing is more revolting than bottled salad dressing relied on Duncan Hines to make 90% of our childhood birthday cakes.
But I don't blame her. Boxed cake mixes, particularly angel food cake mixes, are pretty good. And if the ingredients in these mixes were even remotely recognizable, she, and I in turn, would likely be keeping our pantries stocked with them.
But once you make one angel food cake from scratch, it's hard to go back. For one, it's not that difficult. Compared to many cakes, the ingredient list is modest. And if you measure your egg whites accurately and take the time to sift your flour — if ever there's a time to sift, this is it — you are well on your way to success. The key with angel food cake lies in the handling of the egg whites, which must not be overbeaten. I learned this from Florence Fabricant, who offers some nice guidance in the the preface to the angel cake recipe in The New York Times Desserts Cookbook: "It is absolutely essential that great care be taken in beating the egg whites so they remain creamy and do not weep or break from overbeating preventing the cake from rising so magnificently. It's best to underbeat them slightly."
Second, making an angel cake from scratch feels like some sort of culinary triumph. Without any leavening the cake rises to extraordinary heights; without a lick of butter or oil, the cake remains incredibly moist and spongey. It is truly a feat.
And finally, in addition to being light light, angel cake is incredibly delicious. Craig Claiborne, who declared angel cake his absolute favorite dessert, perhaps described it best: "divine, celestial, manna from heaven." I couldn't agree more.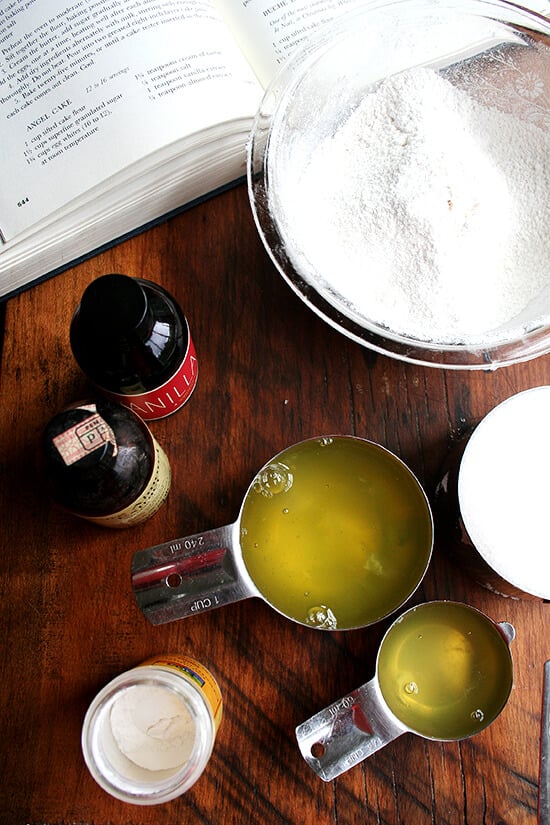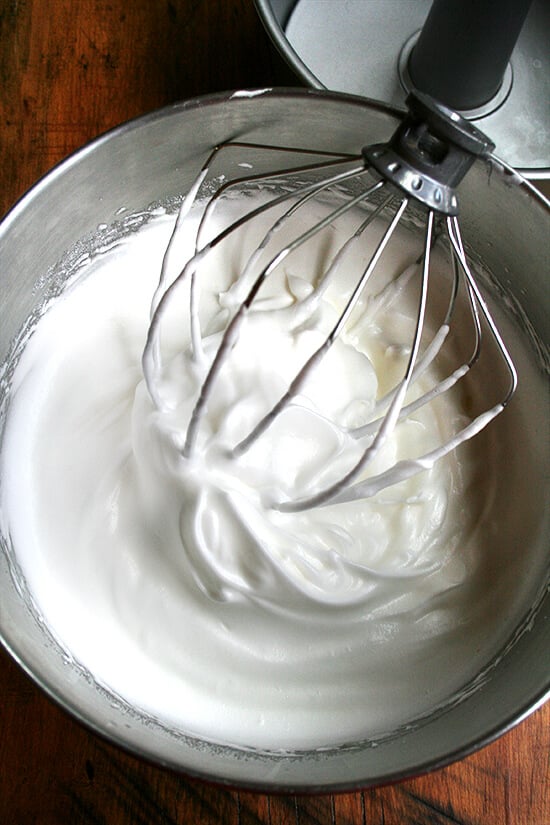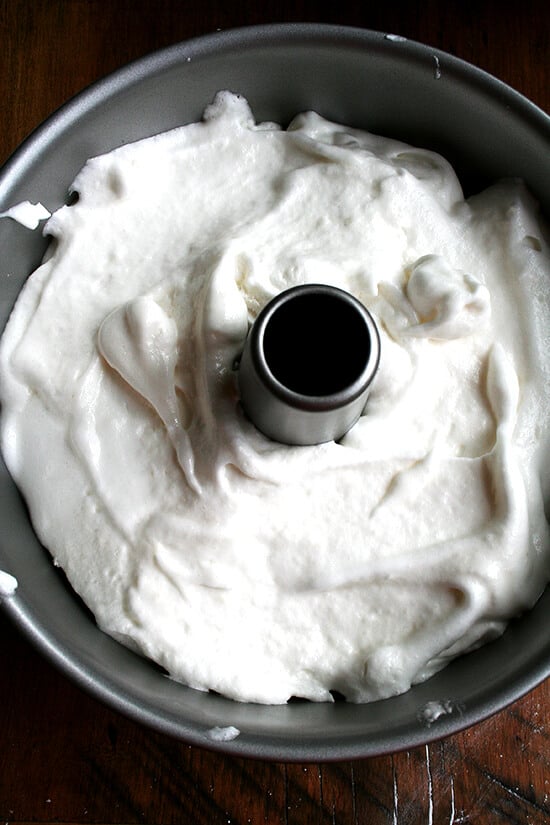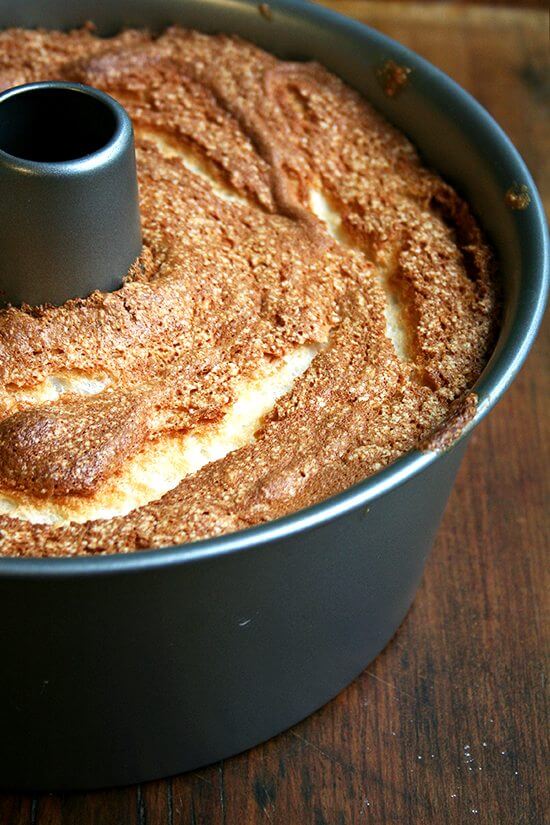 Cooling upside down — this helps prevent falling: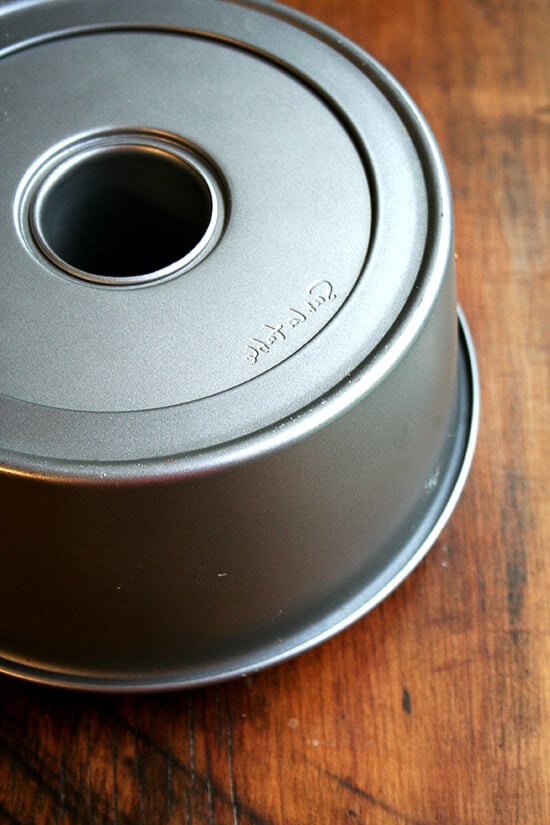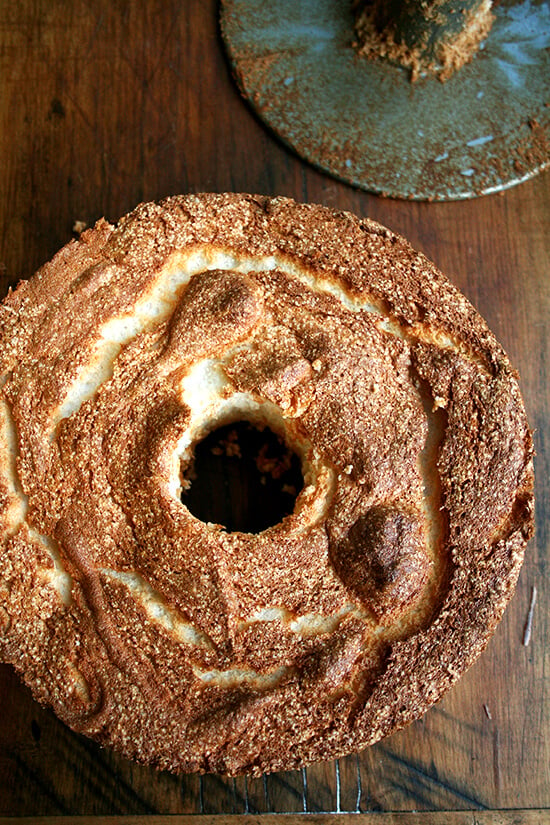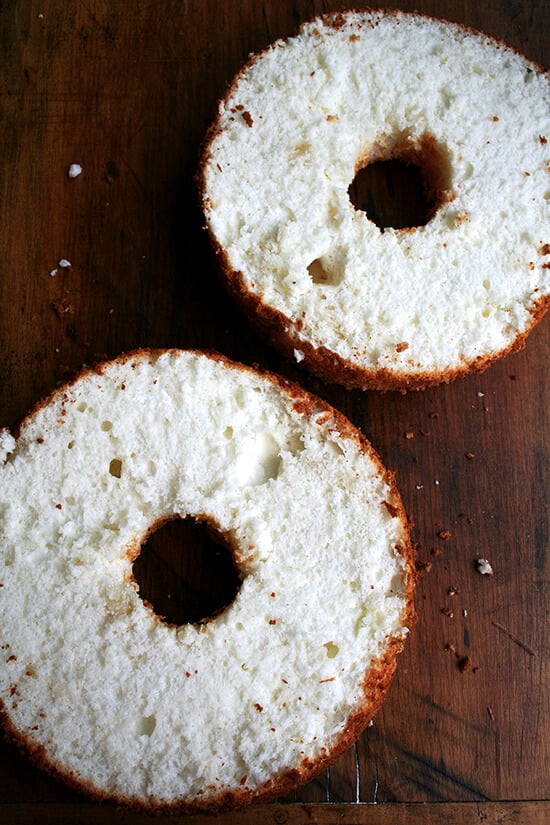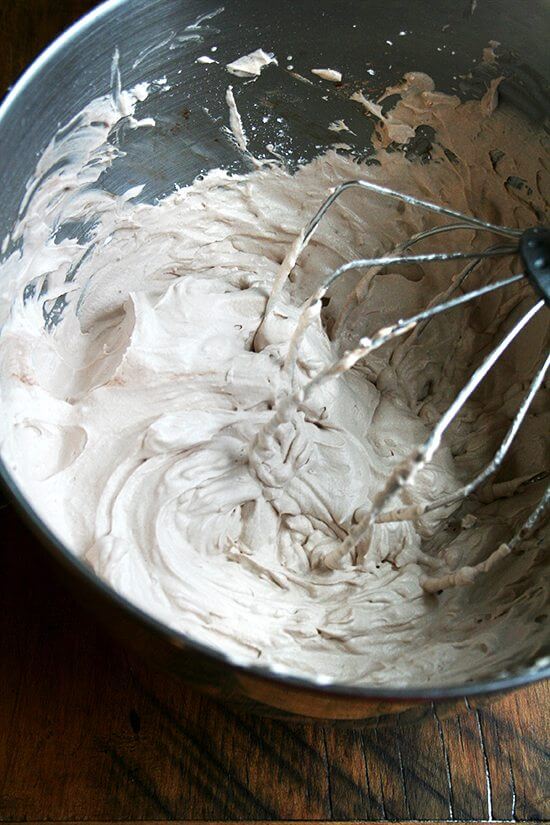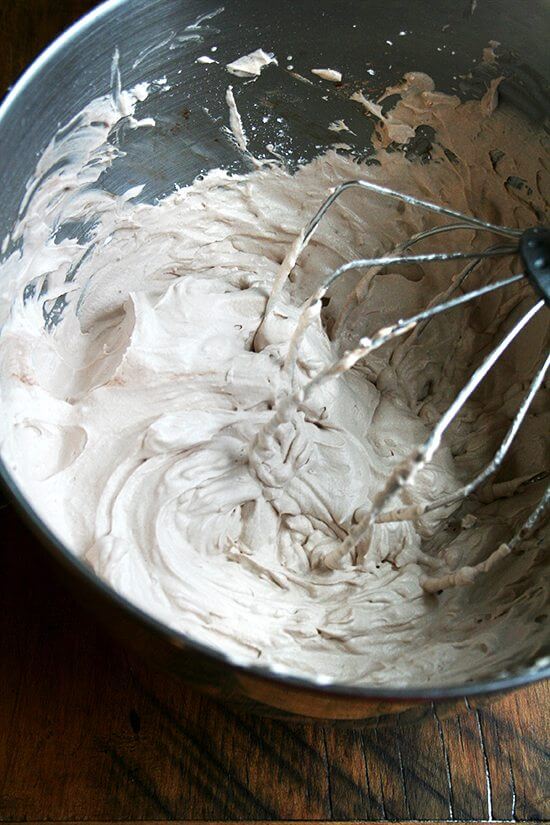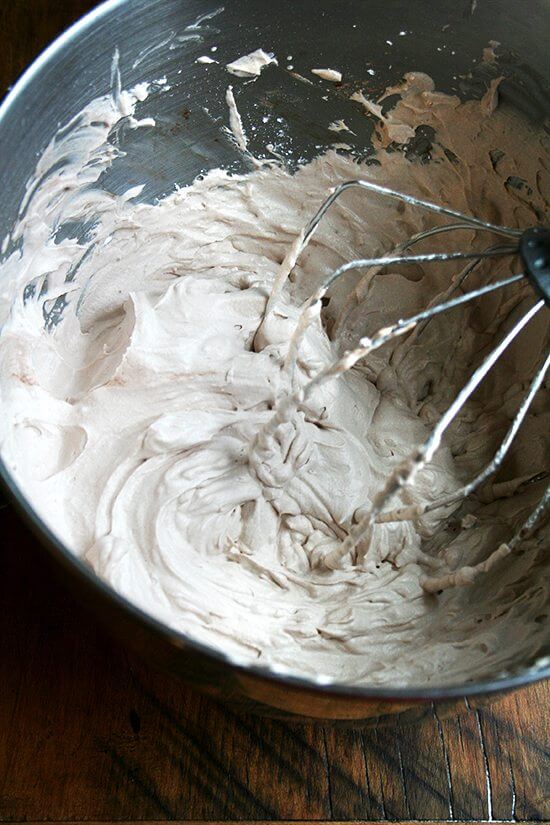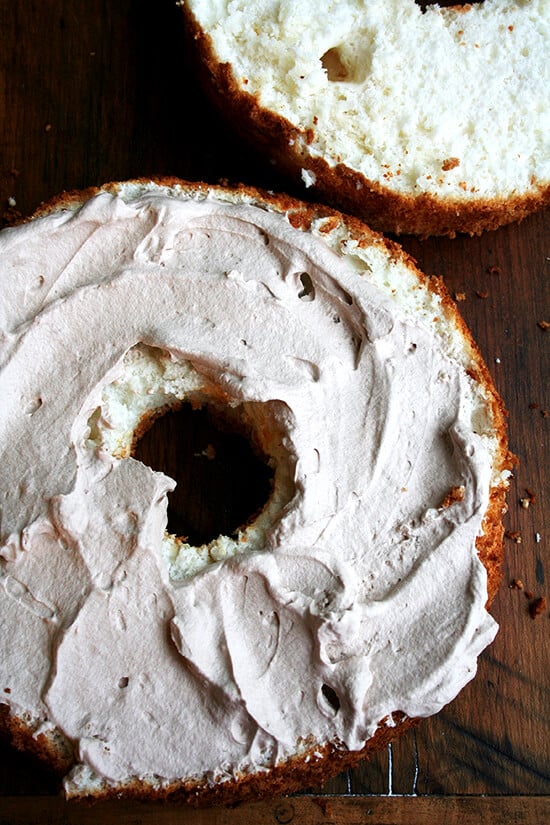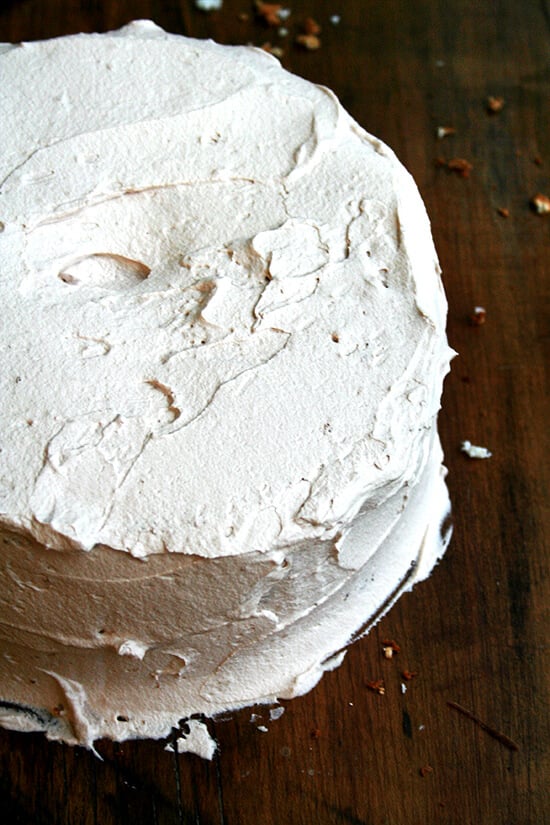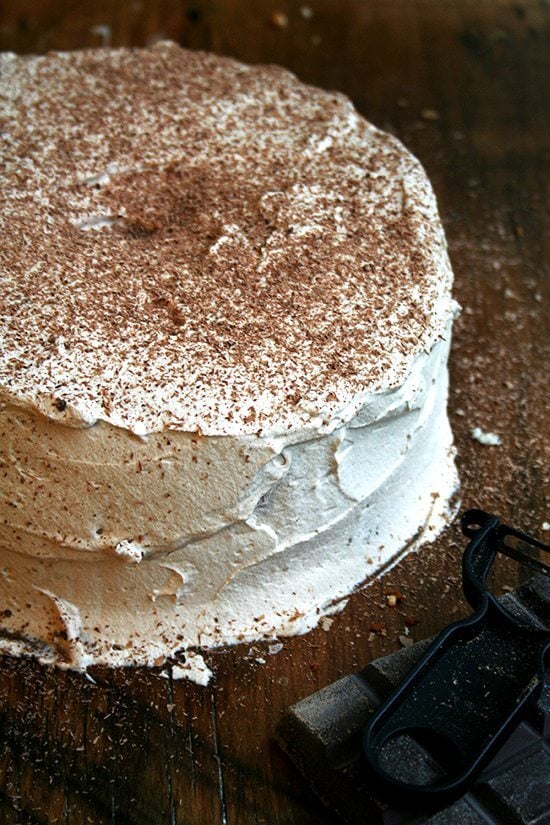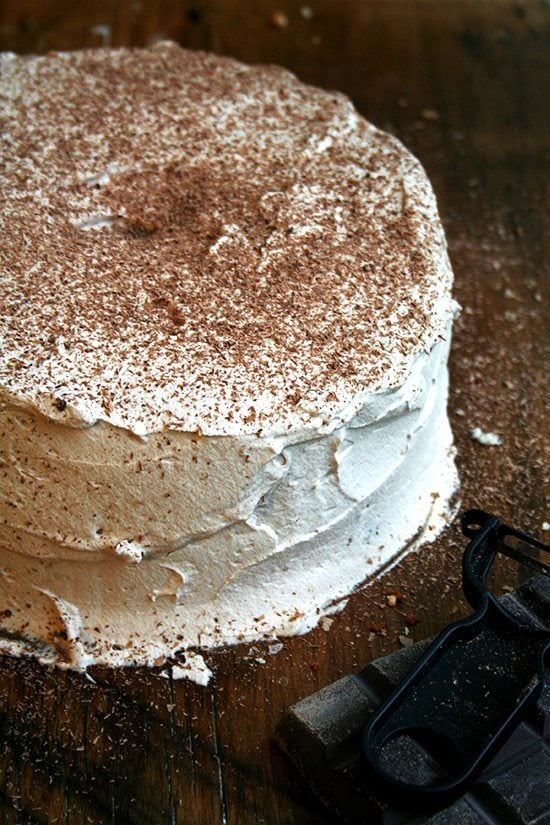 Ella's first birthday: 02-16-2011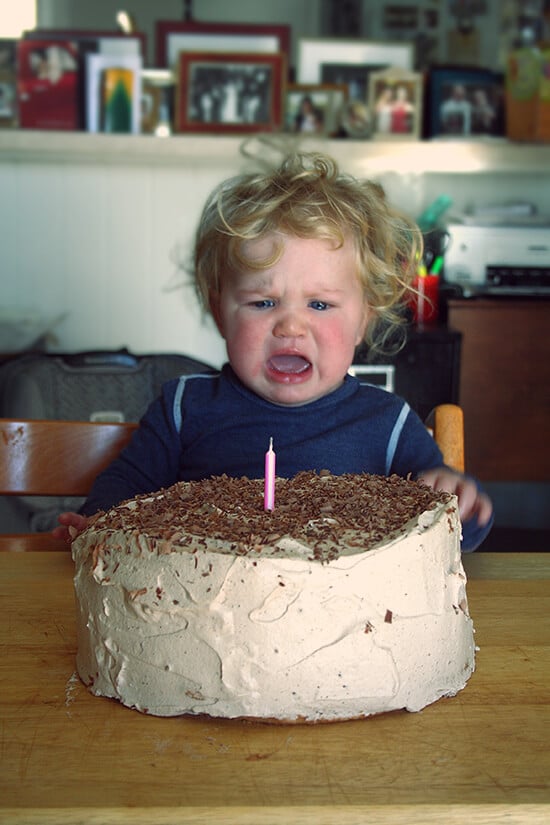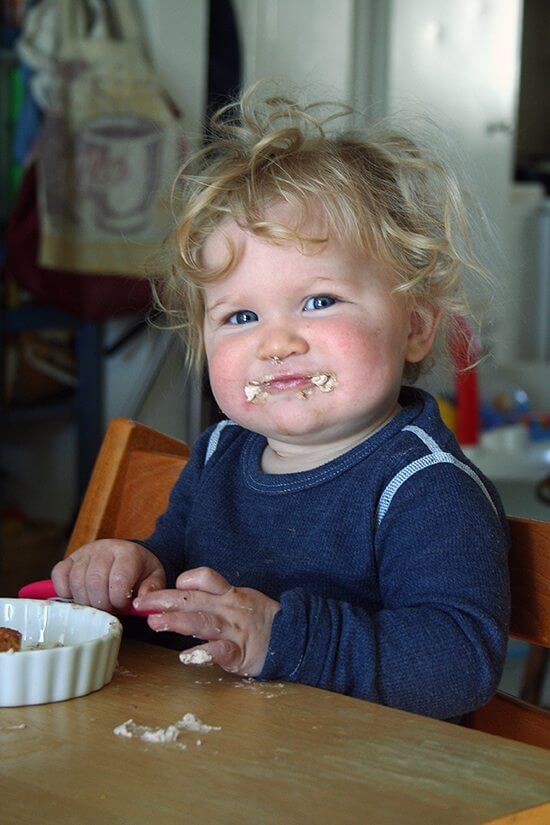 ---