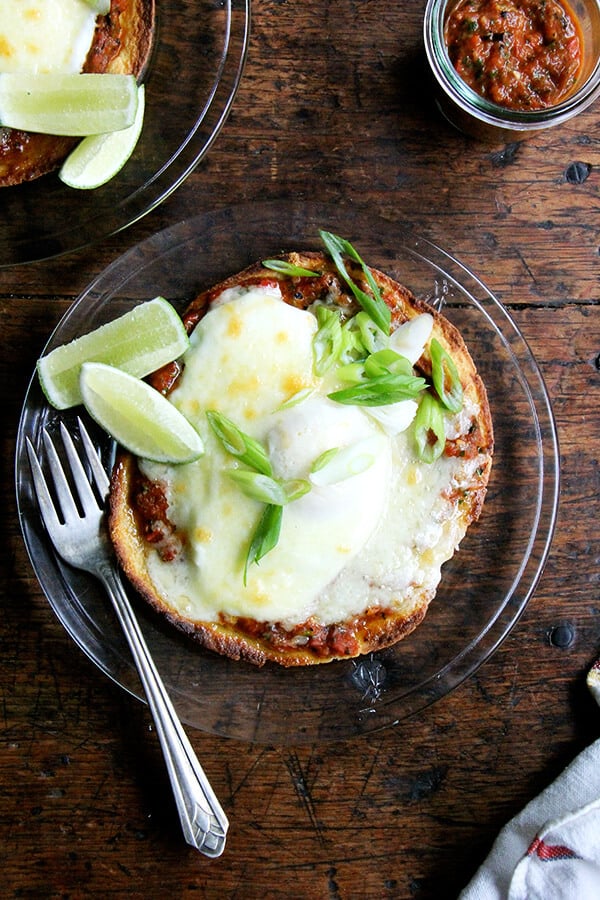 For the first time ever, we've started tomato plants from seeds. The two-inch sprouts, basking under a heat lamp in our basement, look strong and mighty, and every time I pass them, I think about this miracle of life and how, come September, these little stems, with any luck, might be giant vines laden with Cherokee Purples and Sweet 100s, fruit to feed us morning, noon, and night.
But I also am reminded that many many days still remain before that first tomato, bagel, and cream cheese breakfast, that first tomato salad with dinner. Friends, I cheated on my seedlings. But there is an incredibly delicious and happy ending. My confession, and the recipe for a blistered salsa roja, made by charring tomatoes, jalapeños, and onions in a skillet, is up on Food52.
Wishing you all a poached egg-, salsa roja-, and huevos rancheros-filled weekend.