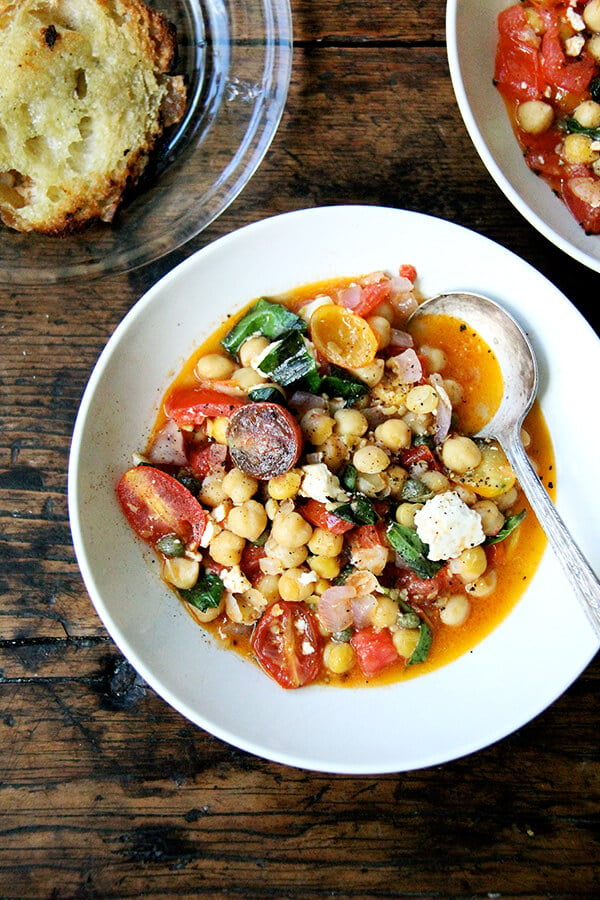 A few weeks ago, while flipping through the beautiful I Love New York, I came across an enticing photo of a warm panzanella, which sent me right into the kitchen to make it or sort-of it immediately: in place of the bread, I swapped in chickpeas, which I had just cooked, and which worked beautifully, the result being a stewy mix of chickpeas, tomatoes, basil, and feta. We devoured most if it immediately with crusty, olive oil-toasted bread, then snacked on the leftovers for days.
Here's how you make it: After sweating some garlic in olive oil, add 4 cups of cooked chickpeas: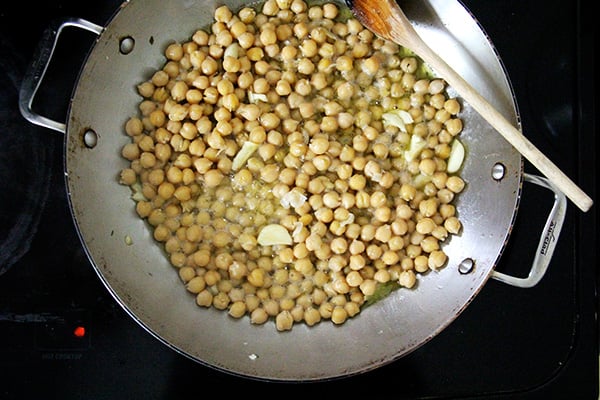 Then add a ton of tomatoes, basil, capers, and vinegar: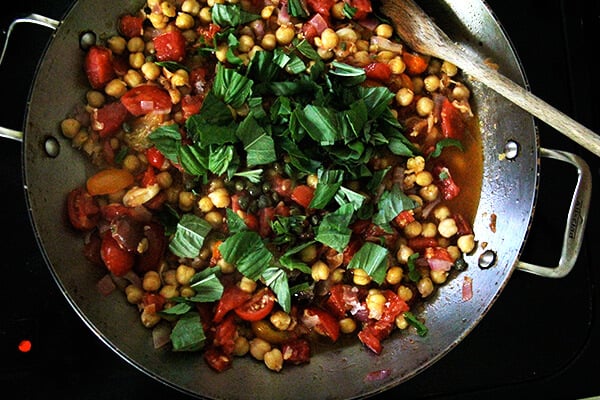 Crumble feta over top: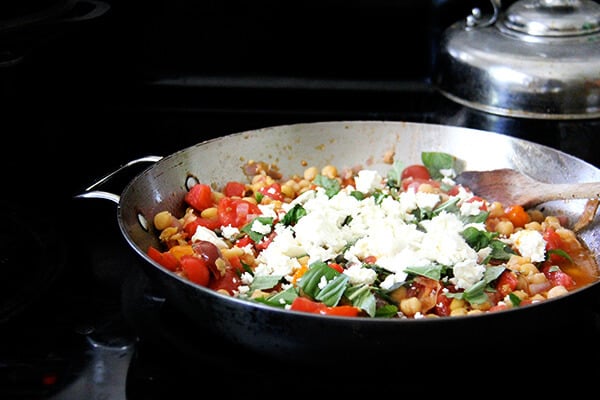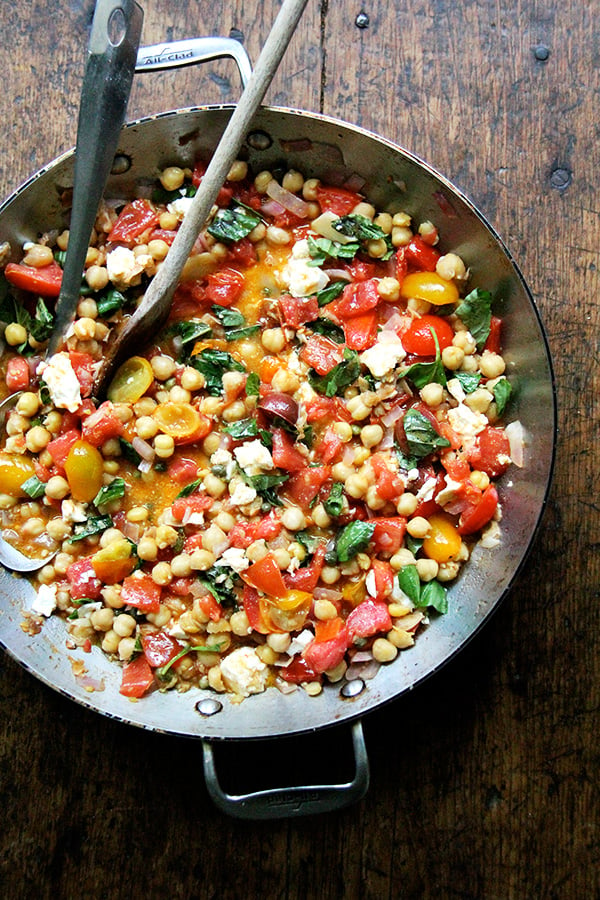 While any toddlers nearby inspect,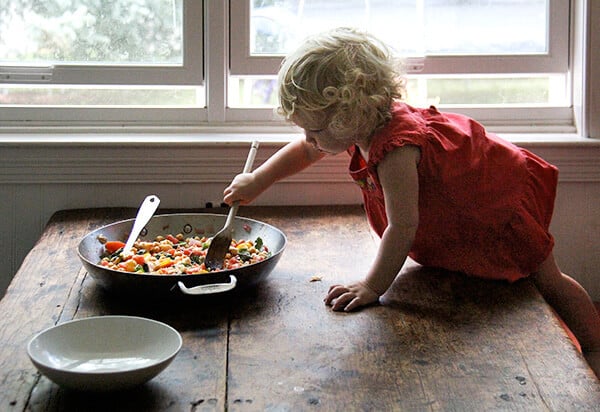 toast slices of crusty bread in a hot skillet with olive oil. Serve immediately: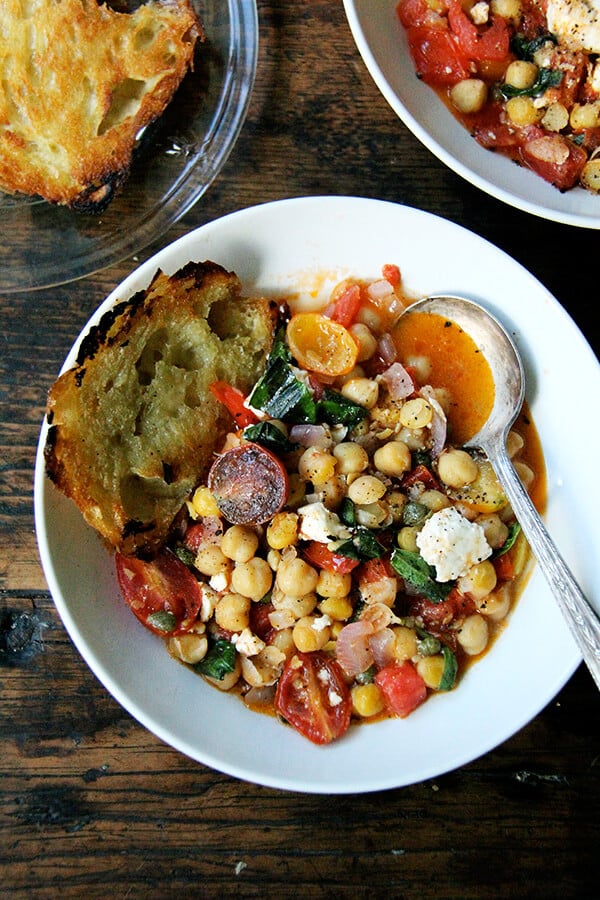 The full recipe is up at Food52.
Hope you all are well!