12 New Cookbooks to Gift This Holiday Season
This post may contain affiliate links. Please read my disclosure policy.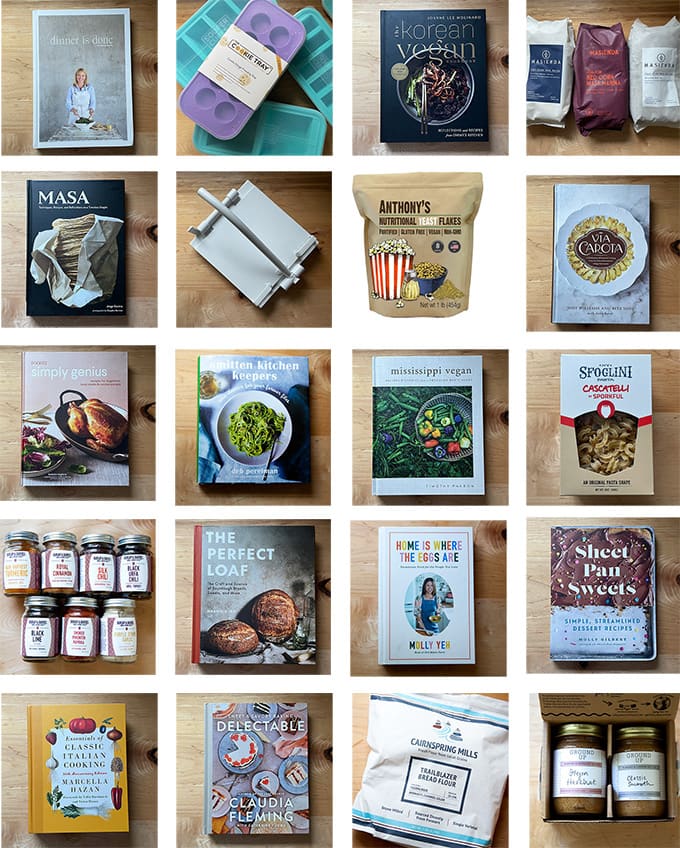 A few weeks ago I received a package from my dear high school friend Lisa. Inside was the Via Carota cookbook and a note that read: "I bought this cookbook for myself today as well. Thought we could cook together from afar."
Most of you know I love cookbooks. And getting a new one continues to thrill me to no end. But I had never received a cookbook in this manner. How fun and thoughtful?
I immediately dog eared half a dozen recipes, texted the titles to Lisa, who picked one that felt doable — she describes herself as a "beginner", though I don't think she gives herself enough credit.
Shortly after Lisa selected the recipe — stracci con pesto di fave (fresh pasta quares with fava pesto), which we would make using edamame — she lost her sense of smell and taste — Covid 😩 — which has pushed back our cooking-from-afar date, but we'll get to it soon enough. We also have a tentative in-person date at Via Carota itself, should we ever secure a reservation.
The point of this story is this: there is still time to find something thoughtful for the cook in your life thanks to the many recently released cookbooks. Below you'll find a few that have crossed my doorstep these past few weeks and months. I have to confess I have spent very little time with any of them for a number of reasons — namely, hockey, but also pizza book — but my sense is that you can't go wrong with any of them.
Giving a cookbook alone is enough, but I love pairing a cookbook with some sort of gadget or tool or ingredient, something the author of the cookbook loves or recommends.
Let's start from the top with Jody Williams and Rita Sodi's Via Carota: A Celebration of Seasonal Cooking from the Beloved Greenwich Village Restaurant. For the Italian food-loving cook in your life, you could pair the book with…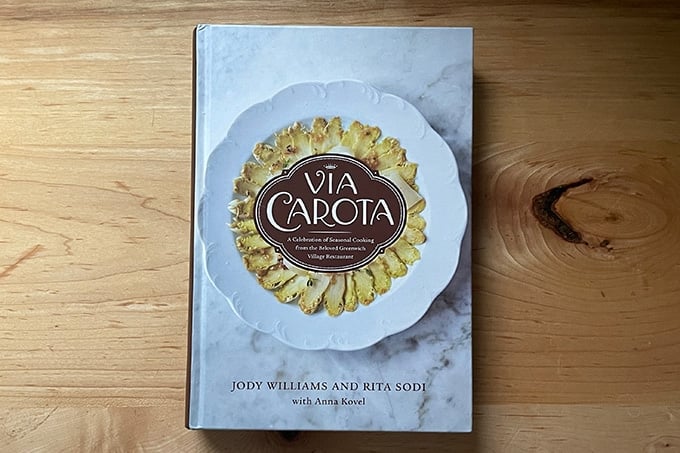 a fluted-edged pastry wheel, which Jody and Rita recommend for trimming tortelli and cutting lattice strips.
The Perfect Loaf by Maurizo Leo, the blogger behind The Perfect Loaf blog. For the sourdough bread baker in your life, beginner or veteran, this one is a must. I'm hoping to share more about this book soon. Thus far I've only made the sourdough discard pancakes, which my kids loved, but I have many recipes bookmarked and more than anything I'm loving simply reading through the book, which I am learning so much from already.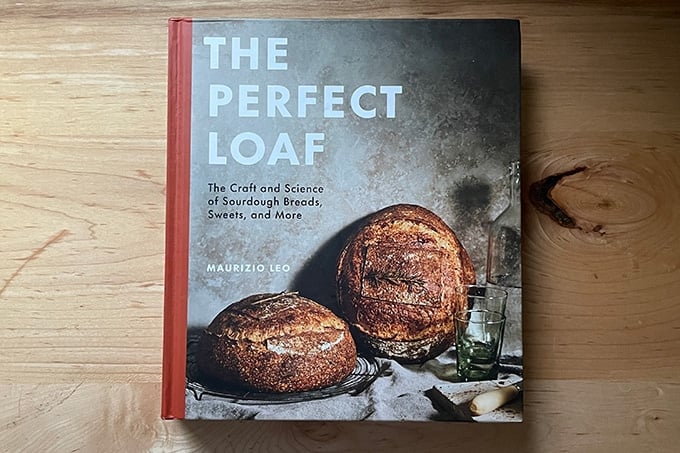 Maurizo is a fan of Cainspring Mills flour (as am I) and pairing the book with a bag of nice flour or a sourdough starter or a scale (there are no cup measurements in the book) would be such a nice gift.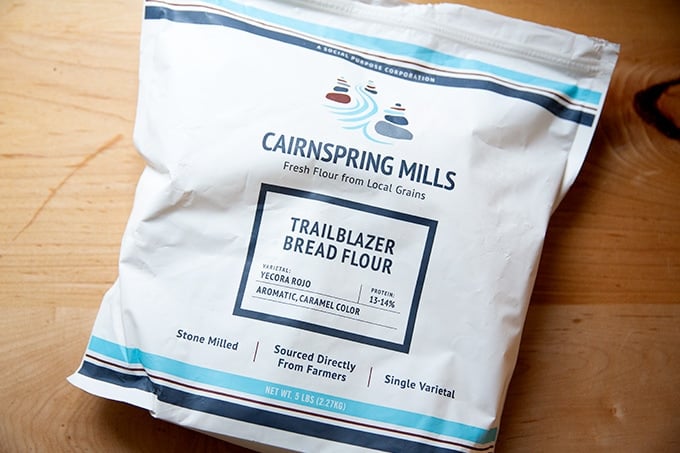 Jorge Gaviri's Masa: for the cook in your life interested in making authentic masa from scratch and cooking with it.
Pair it with a bag of harina from masienda or …
… a new tortilla press or anything from this amazing store.
For the Marcella Hazan fan in your life: Essentials of Classic Italian Cooking 30th Anniversary Edition.
Pair the book with a fun pasta shape, such as cascatelli, created by the hilarious Dan Pashman.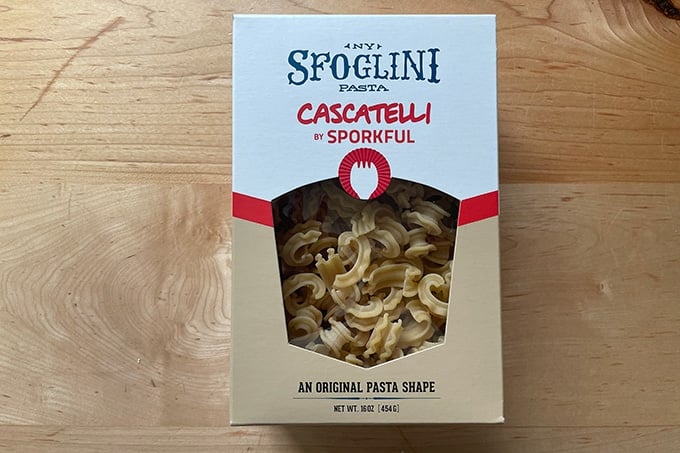 The wonderful Kristen Miglore's latest book, Simply Genius, is filled with "recipes for beginners, busy cooks & curious people." I love Kristen's writing and approach to cooking overall. You could pair the book with…
…a selection of spices you love. Or a large tub of …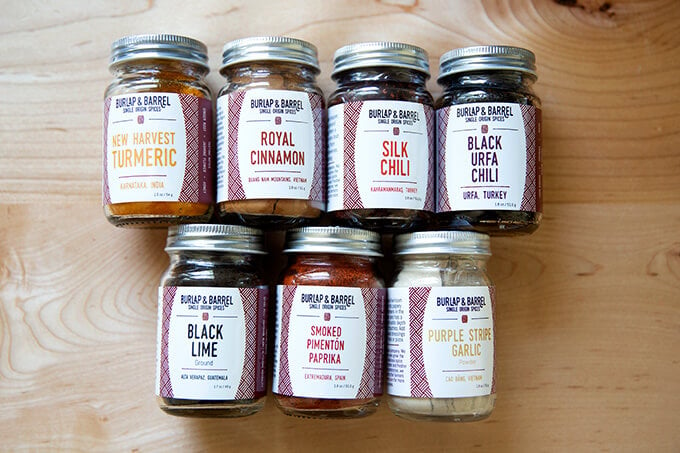 … one spice you particularly love.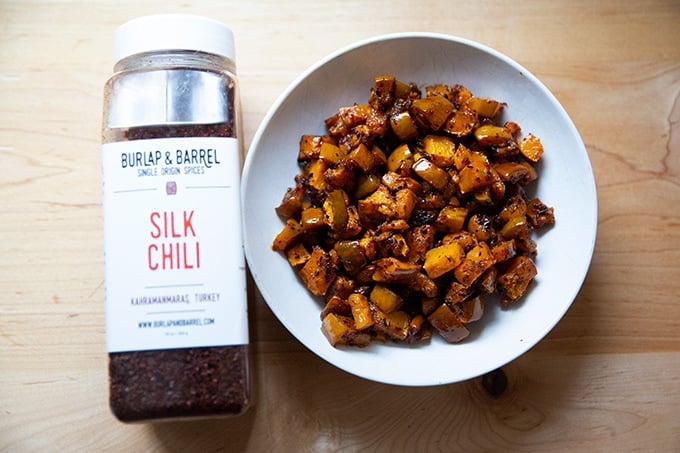 Deb Perelman's Smitten Kitchen Keepers is filled with gems, namely…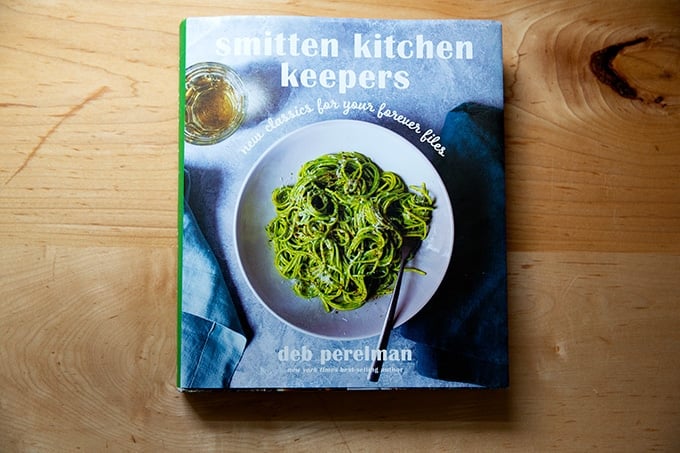 … the better-than-classic cake, which you could make and gift with the book.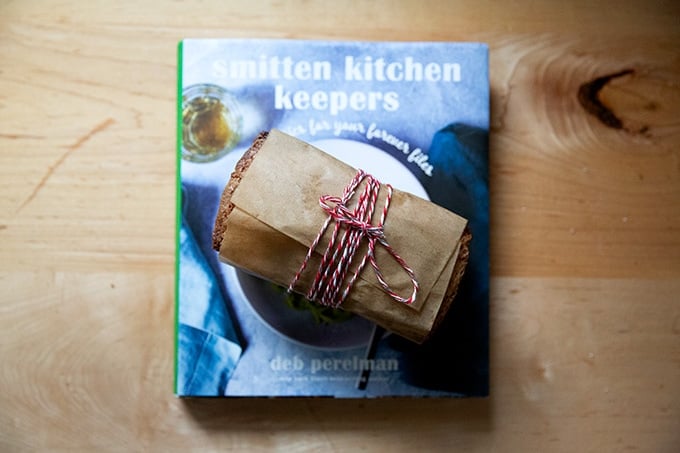 For the vegan in your life, you could pair Joanne Lee Molinaro's The Korean Vegan with …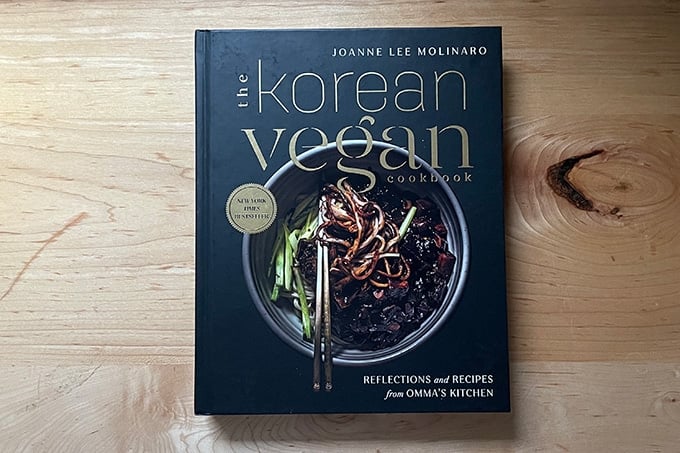 … a bottle of Joanne's favorite soy sauce:
Or Timothy Pakron's Mississippi Vegan, which you could pair with…
… a bag of nutritional yeast, also known as "nooch," which is one of Timothy's favorite ingredients.
Marcia Smart, who runs an online cooking school, has a new book out, Dinner is Done, filled with weeknight dinner recipes for the busy home cook. To accompany all the smart, practical tips in the book…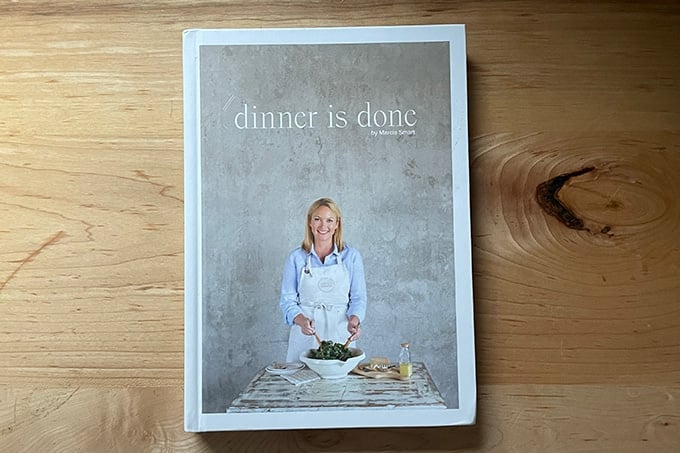 … pair it with a few smart, practical Souper Cubes, which, if you are unfamiliar, are silicone molds designed for freezing food in better, perfect portions.
Molly Gilbert, author of the wildly popular Sheet Pan Suppers, has a new book out, Sheet Pan Sweets, which you could pair with…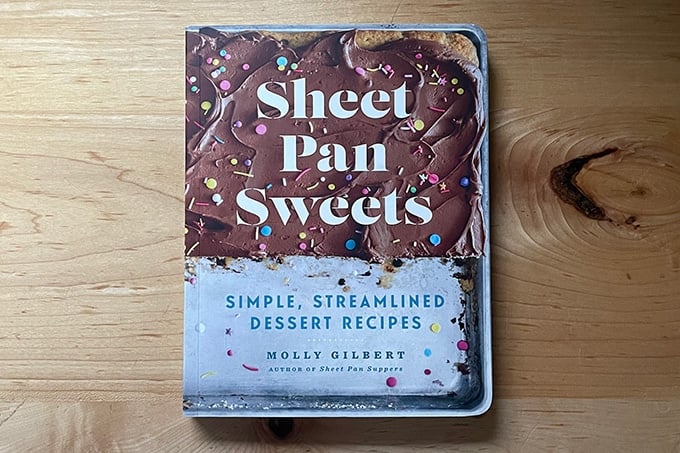 a new sheet pan.
For the baker in your life, you could gift Claudia Fleming's new book, Delectable, with…
… a good digital candy thermometer, which Claudia highly recommends investing in. I do, too!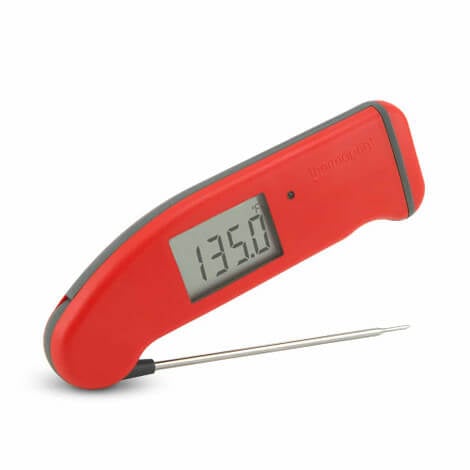 For the Molly Yeh fan in your life, you could gift Home is Where the Eggs Are with a batch of no-bake granola bars or…
… a jar of Ground Up's Marzipan with Sprinkles, which Ground Up created in collaboration with Molly Yeh.
I love both of these (Oregon Hazelnut and Classic Smooth) slathered over dates.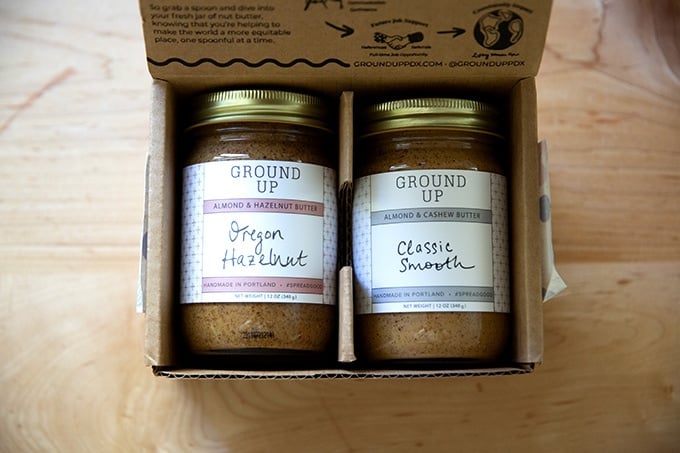 And finally, not a new book, but I, of course, am always honored if you choose to gift my cookbook to the bread baker in your life: Bread Toast Crumbs. You could pair it with…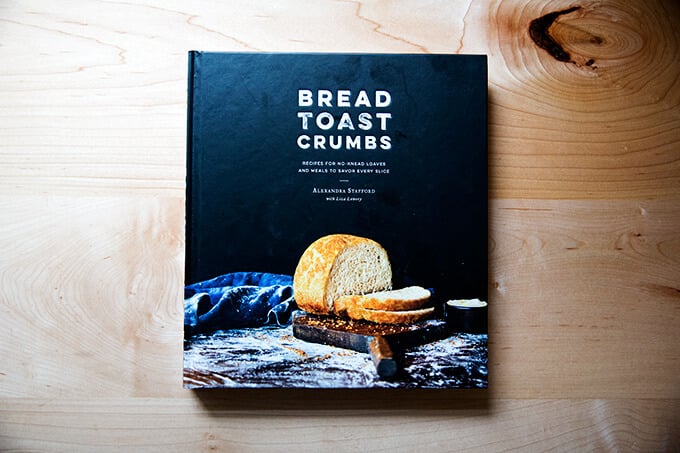 … a block of SAF instant yeast or a digital scale.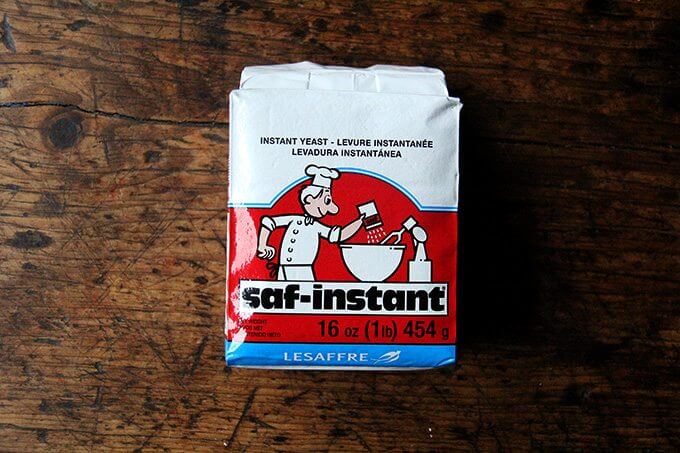 This post may contain affiliate links. Please read my disclosure policy.