Roasted Brussels Sprouts
This post may contain affiliate links. Please read my disclosure policy.
Recall my friends Kristin and Liz. You remember, the ones that went to town on the baklava and flatbread that night back at my apartment after an evening carousing in Old City this past August. Well, I had the pleasure of seeing them along with some other good friends this weekend up in NYC. Upon arriving, I presented Kristin, my host, with a block of fudge, the first batch I had ever made. The three of us chatted for awhile, but before long, Liz had convinced Kristin to unwrap the parchment paper and tuck in. This time, however, just a small taste sufficed — this fudge is rich, richer even than baklava.
They both inquired about how to make it, but as soon as I began explaining the "soft-ball stage," I had lost them. They very politely requested that I post some easier recipes every so often, ones with fewer steps and fewer ingredients. I've taken their suggestion to heart and am going to make an effort to post simple recipes more frequently, these roasted Brussels sprouts being the first of the series.
I suppose I should have asked my two friends if they like Brussels sprouts — people seem to either love or hate these little cabbages — but this recipe couldn't be simpler. So, Kristin and Liz, if you like Brussels sprouts, you'll love these, and I am confident you will have no trouble making them. And once you've mastered these simply roasted Brussels sprouts, you can dress them up with Fuji apples, cème fraîche and pistachios, as they were prepared last December at Alta, a tapas restaurant in the West Village.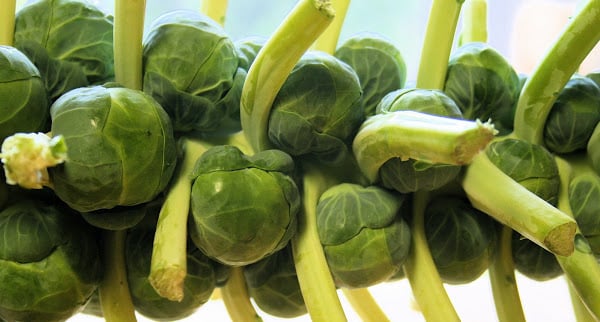 Roasted Brussels Sprouts
Serves 3 to 4
1 lb. Brussels sprouts
olive oil
kosher salt
freshly ground pepper
Preheat the oven to 400ºF. Cut the rough end off each Brussels sprout and discard. Cut each sprout in half. Place on a rimmed baking sheet. Drizzle two to three tablespoons of olive oil over the top. Sprinkle to taste with salt and pepper. Toss mixture together until evenly coated with the flavorings. Roast for 15 to 20 minutes or until sprouts are knife tender and slightly charred.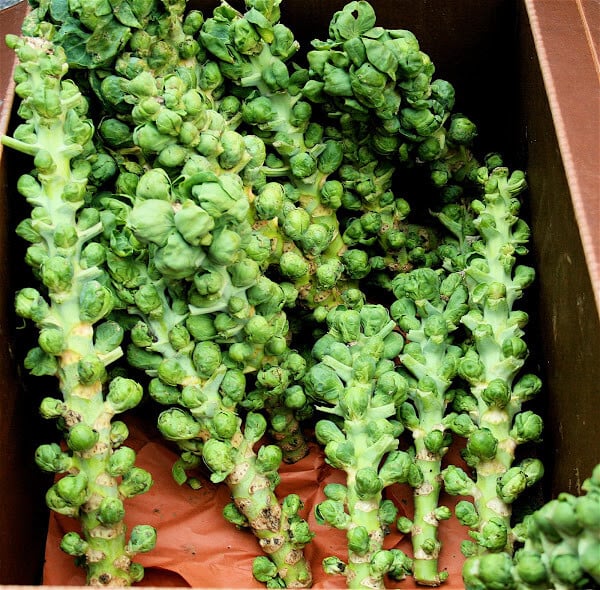 This post may contain affiliate links. Please read my disclosure policy.