Julia Child Notecards + Farro Salad with Roasted Corn, Red peppers & Red Onions
This post may contain affiliate links. Please read my disclosure policy.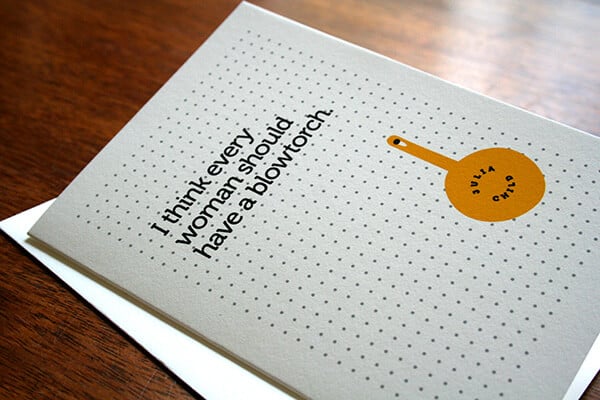 Most of you know that Julia Child would have celebrated her 100th birthday this August 15th. For months, chefs, restaurants, bloggers and many others across the country have been paying tribute to her life and legacy. I joined in on the fun over at PBS, adding a tribute inspired by a favorite Julia Child quote: No matter what happens in the kitchen, never apologize.
In recent weeks, I have found myself consumed by all things Julia. I've been referencing Julia's Kitchen Wisdom more than ever, watching The French Chef (via Amazon and Roku) every night after dinner, and reading My Life in France before bed. All of the celebrations these past few months have inspired the creation of the above- and below-pictured notecards, too, featuring classic Julia Child quotes, ones that never fail to make me chuckle, and I hope you, too.
The cards are printed on luxe (190 gsm), natural white eco paper, and if you would like to order a set, they are available for purchase here. Of course I'd like to give a couple of boxes away, too. Just leave a comment if you're interested. (Cards are currently unavailable … sorry!)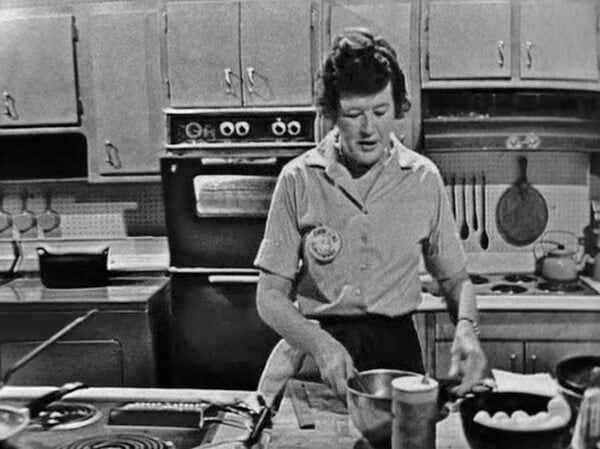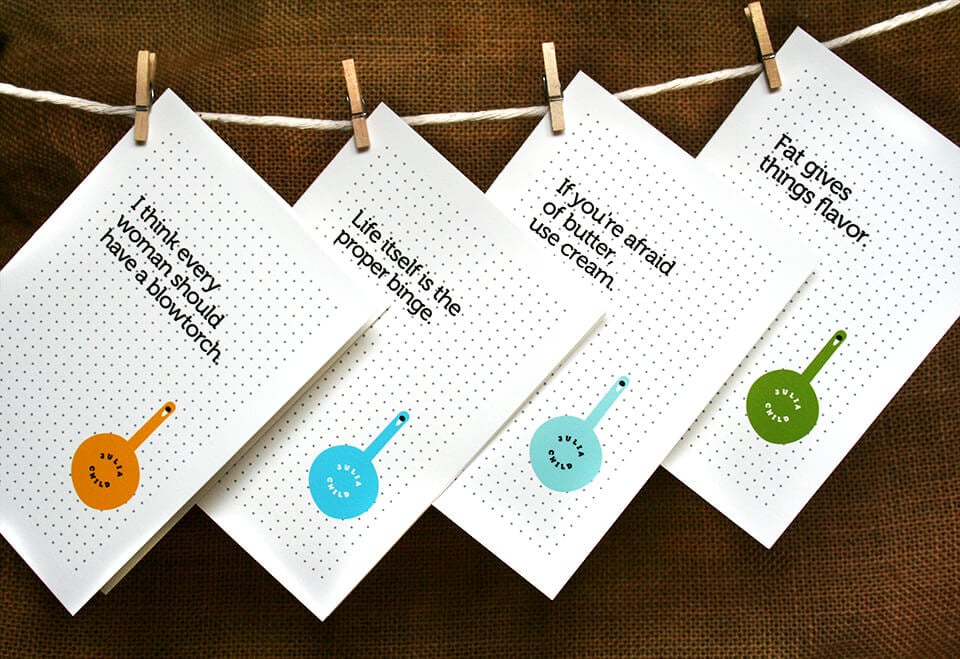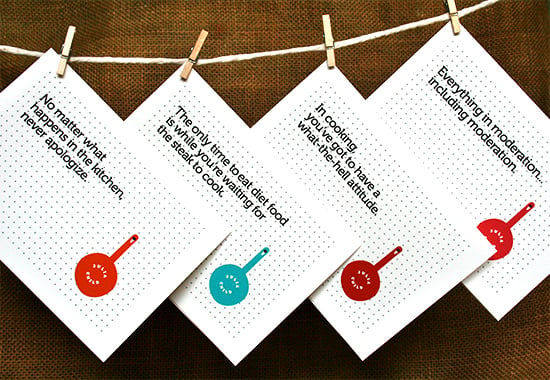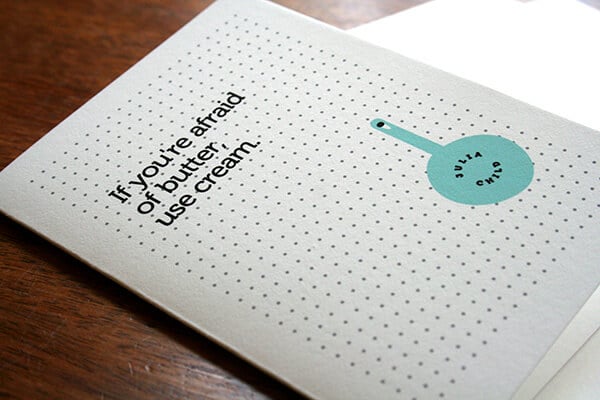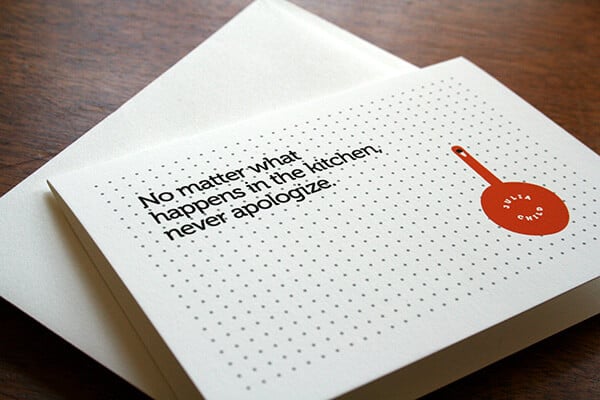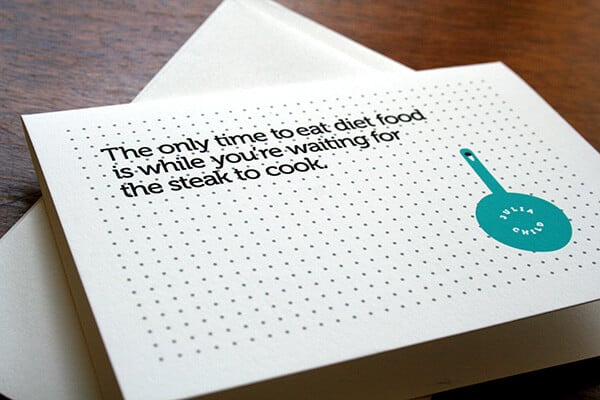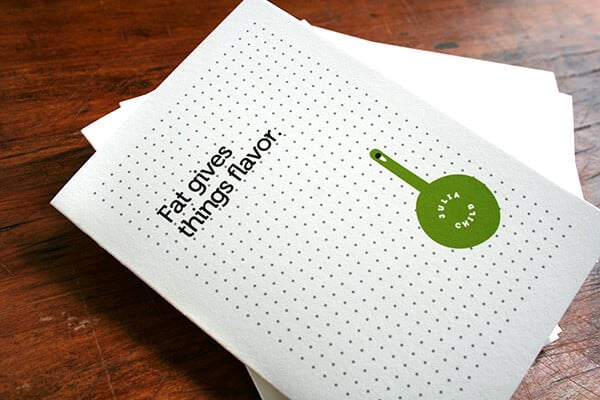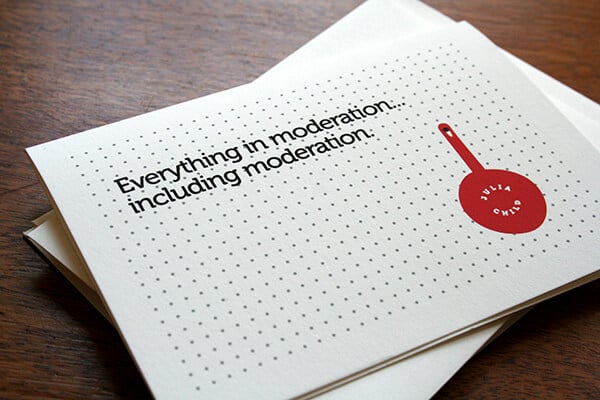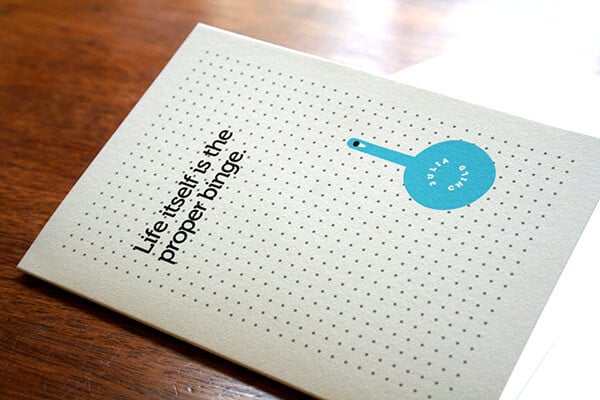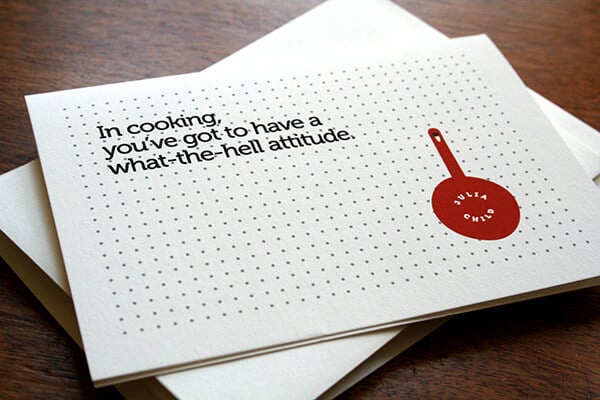 And now for a recipe, a non-Julia-Child-inspired-but-delicious-none-the-less recipe. Since discovering semi-pearled farro several months ago, it, in some sort of salad variation, has become a weekly staple. This is the latest, a combination of roasted corn, fresh-squeezed lime juice, cilantro, minced chili peppers and diced peppers and onions. If you strategize by chopping the vegetables and herbs while the corn is roasting and the farro is simmering, this salad can come together in just about 20 minutes. It yields a lot, thanks to all of the add-ins, and tastes better with each passing day.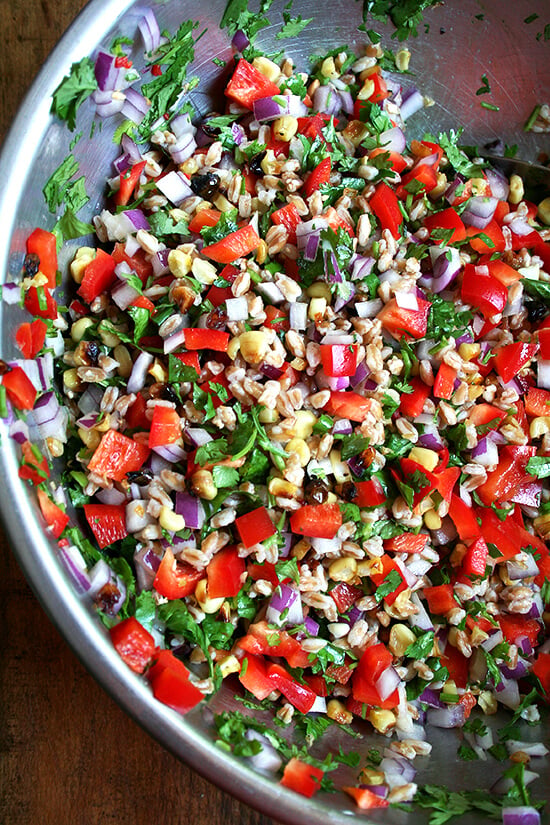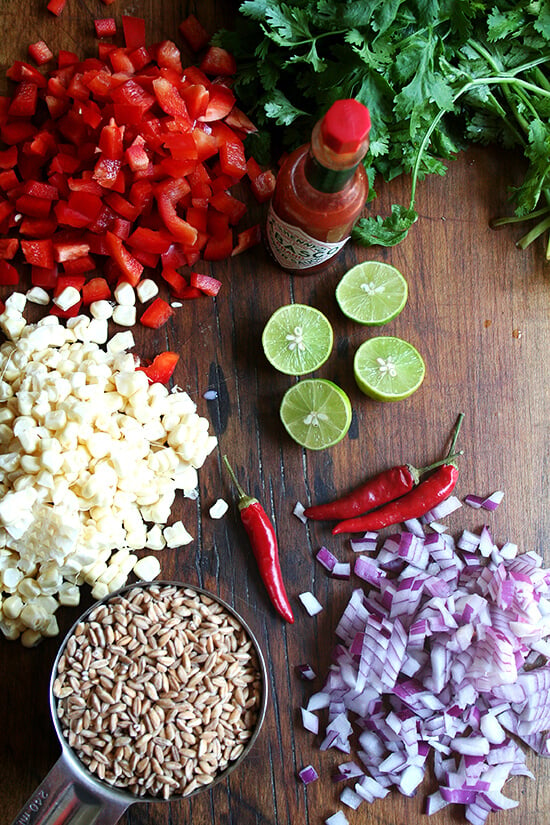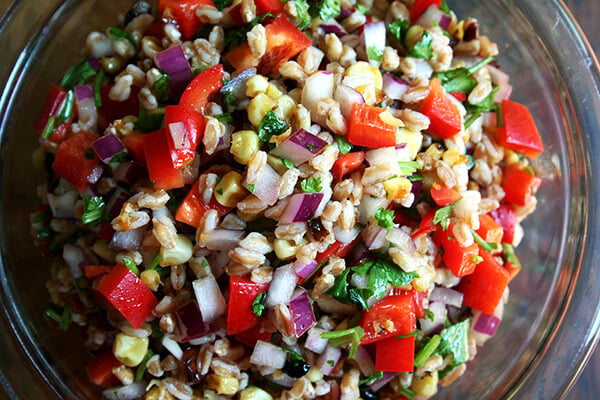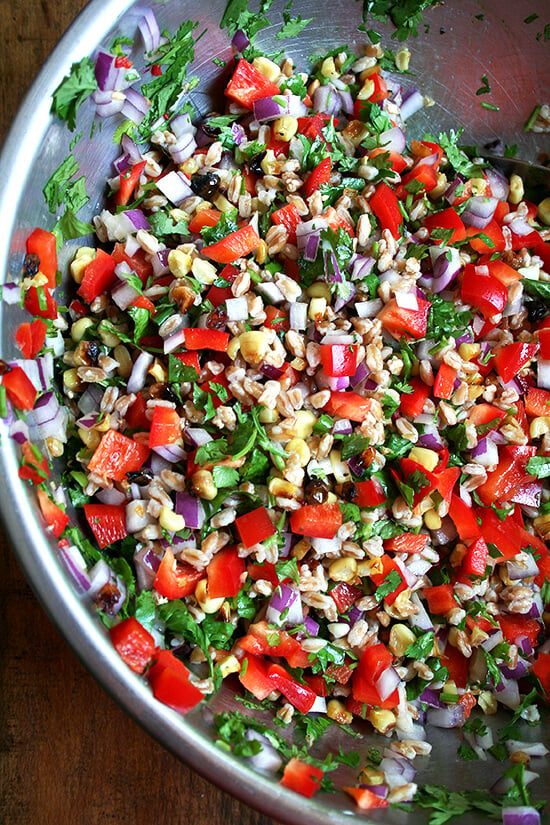 Print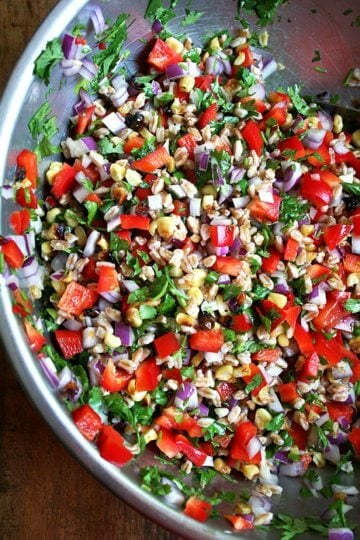 Farro Salad with Roasted Corn, Red peppers & Red Onions
---
Author:

Alexandra

Total Time:

30 minutes

Yield:

6 to 8 as a side
Description
Roland semi-pearled farro is particularly nice but any type of farro or grain — wheat berry, barley, etc. — will work nicely. You might be able to find semi-pearled farro at your local supermarket, but if not, you can order it here. Of course, whole farro will work just as well.
---
2

ears of corn, kernels removed
olive oil
kosher salt
fresh cracked pepper to taste

2

red peppers, diced

1

red onion, diced

1 cup

of semi-pearled farro, see notes above
cilantro, a lot (or as much as you like)

1

hot chili pepper, such as Thai bird or jalapeno, minced
fresh-squeezed lime juice or white balsamic vinegar (I used a combination — about 1 tablespoon lime juice and 1 tablespoon white balsamic vinegar)
Tabasco (optional)
---
Instructions
Preheat the oven to 450ºF. Place a pot of water on to boil. Toss corn kernels with olive oil and salt and pepper to taste on a sheet pan. Place in the oven. Roast for about 12 to 15 minutes or until the corn is just beginning to char.
Meanwhile, add farro to pot of boiling water. Add a big pinch of kosher salt. Cook for about 15 minutes — taste a few kernels after 15 minutes. For me it takes just a minute more than 15. Drain the farro, and add to a large bowl. Season with a big pinch of kosher salt. Drizzle olive oil over the farro while it's still warm. I haven't been measuring, but if you're looking for some guidance, start with about 3 tablespoons of olive oil. Squeeze lime juice and/or white balsamic over top — again, you don't have to measure, but if you like to, start with about 1 tablespoon each of lime juice and vinegar (or two tablespoons of either lime juice or vinegar) and adjust after everything has all been mixed together.
Add the roasted corn, diced red pepper, red onion, cilantro and chili pepper to the bowl. Toss with a large spoon. Taste. If it's a little dry, add more oil and/or lime juice and white balsamic. If it needs a little more seasoning, add more salt. I add about 10 large dashes of Tabasco for taste more than for heat — the chili pepper adds enough heat — but this seasoning is optional.
Prep Time:

15 minutes

Cook Time:

15 minutes
This post may contain affiliate links. Please read my disclosure policy.