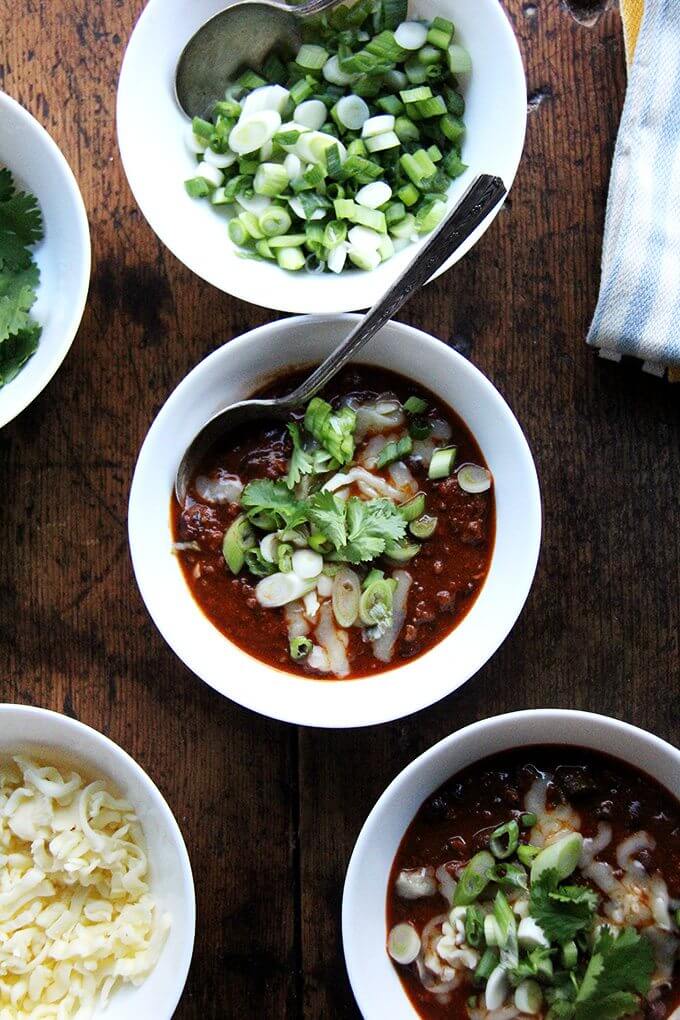 Weeknight chili shouldn't be relegated to the Monday-through-Thursday dinner routine. Weekends are busy, too! This is my favorite, pared-down chili recipe. It comes together in about an hour and gets better by the day, so don't be afraid to make it ahead of time.
Find the recipe here: Weeknight Chili
If you're entertaining on Sunday, don't forget something green! Salads
And maybe another side dish or two! On the Side
And something sweet! Desserts
Have a wonderful weekend, Everyone. Go Team!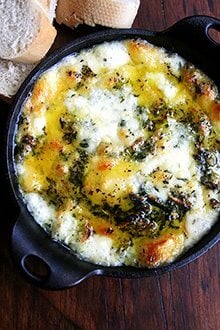 Real Sour Cream and Onion Dip • The Easiest (Best?) Ribs You Will Ever Make + Super Delicious Buttermilk Cornbread • The Barefoot Contessa's Baked Fontina

Garlic and Thyme Monkey Bread with Spicy Tomato Sauce • Honey-Soy Chicken Wings • Soft and Chewy Chocolate Chip Cookies