How to Cook Hanger Steak on the Grill
This post may contain affiliate links. Please read my disclosure policy.
A few weeks ago, I taught a grilling class at the Hillsdale General Store. We made garlic-basil chicken skewers (similar to this souvlaki), cedar plank salmon, and the hanger steak pictured here marinated with Worcestershire, garlic, and thyme.
It was all quick grilling, which afforded us time to make some summery side dishes: Mark Bittman's raw corn salad (a favorite!), soba noodles with cucumbers and scallions, dilly cucumber-yogurt sauce, and quick-pickled onions (onions + salt + vinegar).
It was also all charcoal grilling. Early in the summer, upon seeing the state of our neglected gas grill, I bought a charcoal Weber, a pair of chimney starters, and some new tools, including a Thermapen, a fancy instant-read thermometer that I cannot encourage enough people to buy.
Hanger Steak
I first learned about hanger steaks a million years ago when I worked at Fork in Philadelphia. It was always always always on the menu in some shape or form, often aside yucca frites and sautéed Swiss chard. It continues to be one of my favorite cuts of meat.
A few notes:
Hanger steak comes from the diaphragm (in the lower belly or plate) of a cow, and it is incredibly tender and flavorful.
It can be really hard to find, but it's worth seeking out.
If you find it and it arrives as pictured above in the video, you need to remove the membrane running down its center — ask the butcher to do this for you or watch the video above for guidance. Ideally, you'll want to butterfly the remaining loins, too, to ensure fast, even cooking.
This hanger steak, seasoned with garlic, thyme, and Worcestershire sauce, is one of my favorites. It marinates for one hour—during which time you can slice up some tomatoes, toss together

a raw corn salad with herbs and feta

, or cut cucumbers into spears—but cooks in five minutes.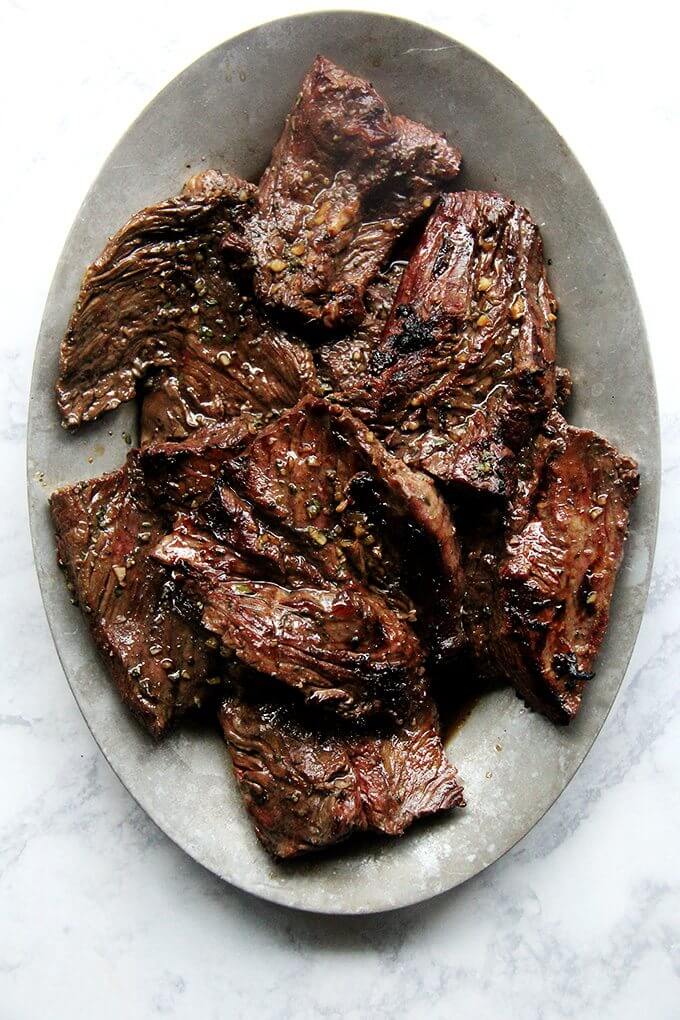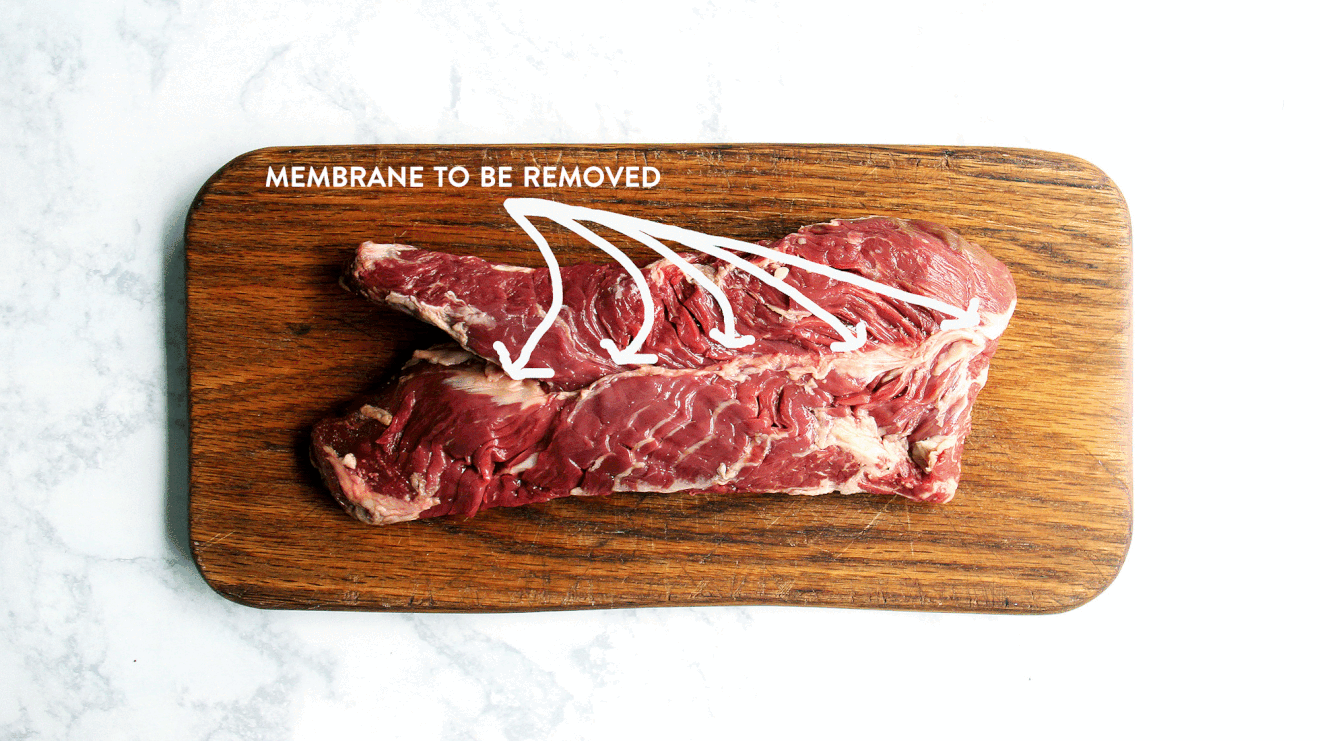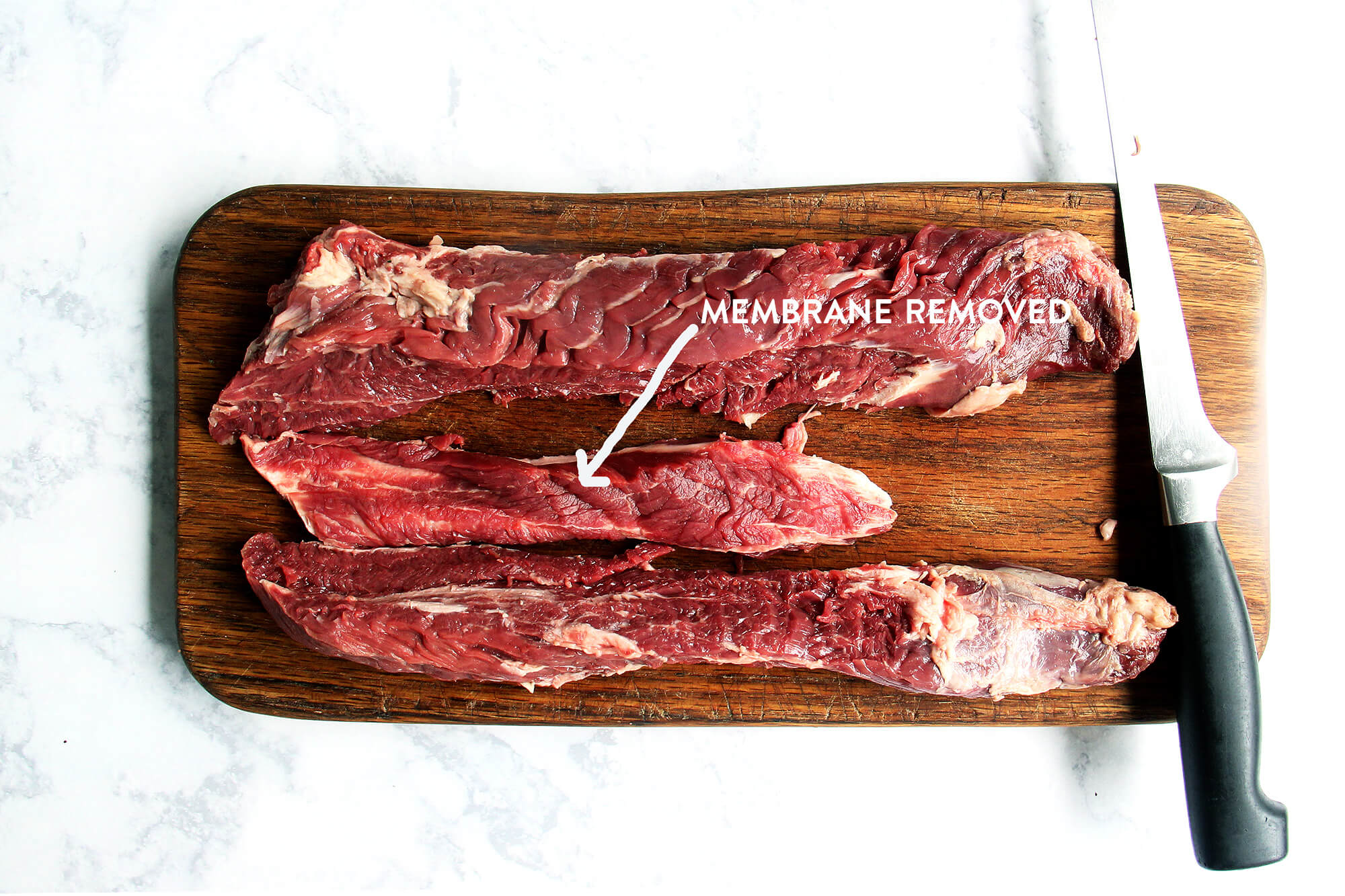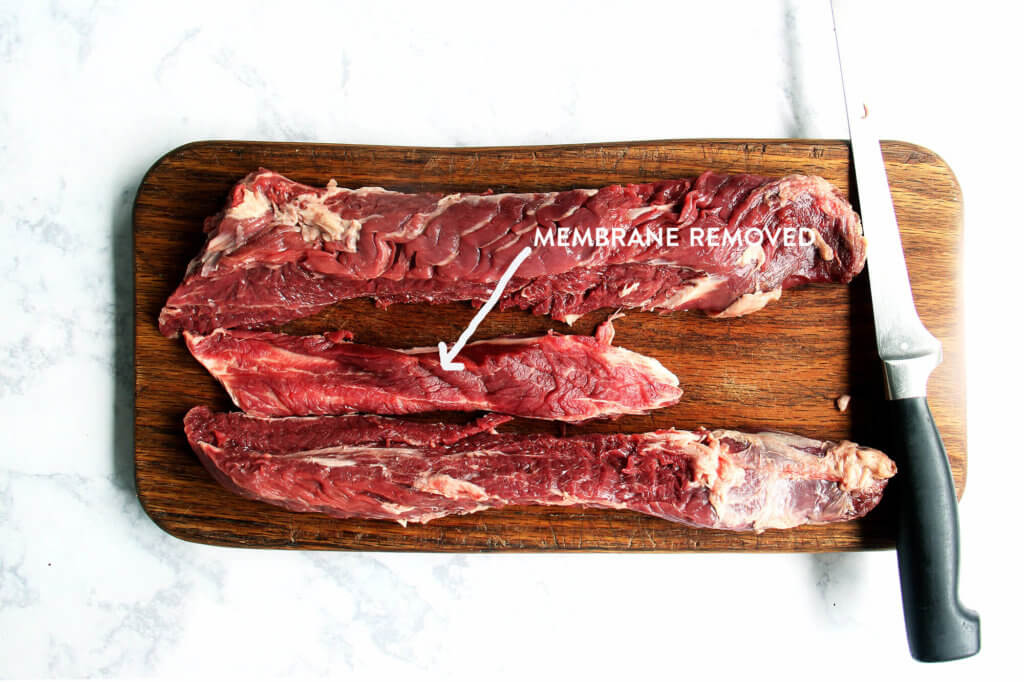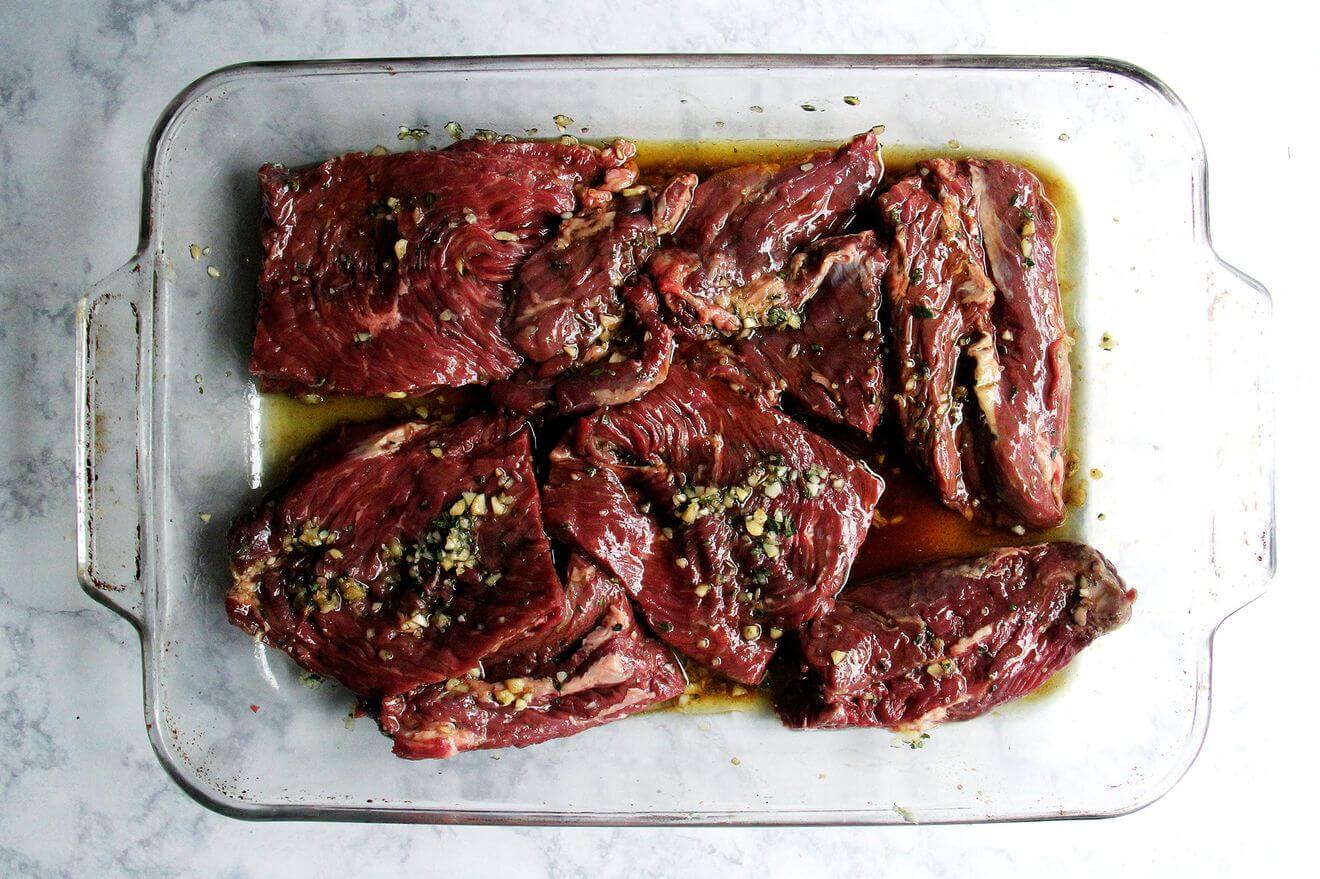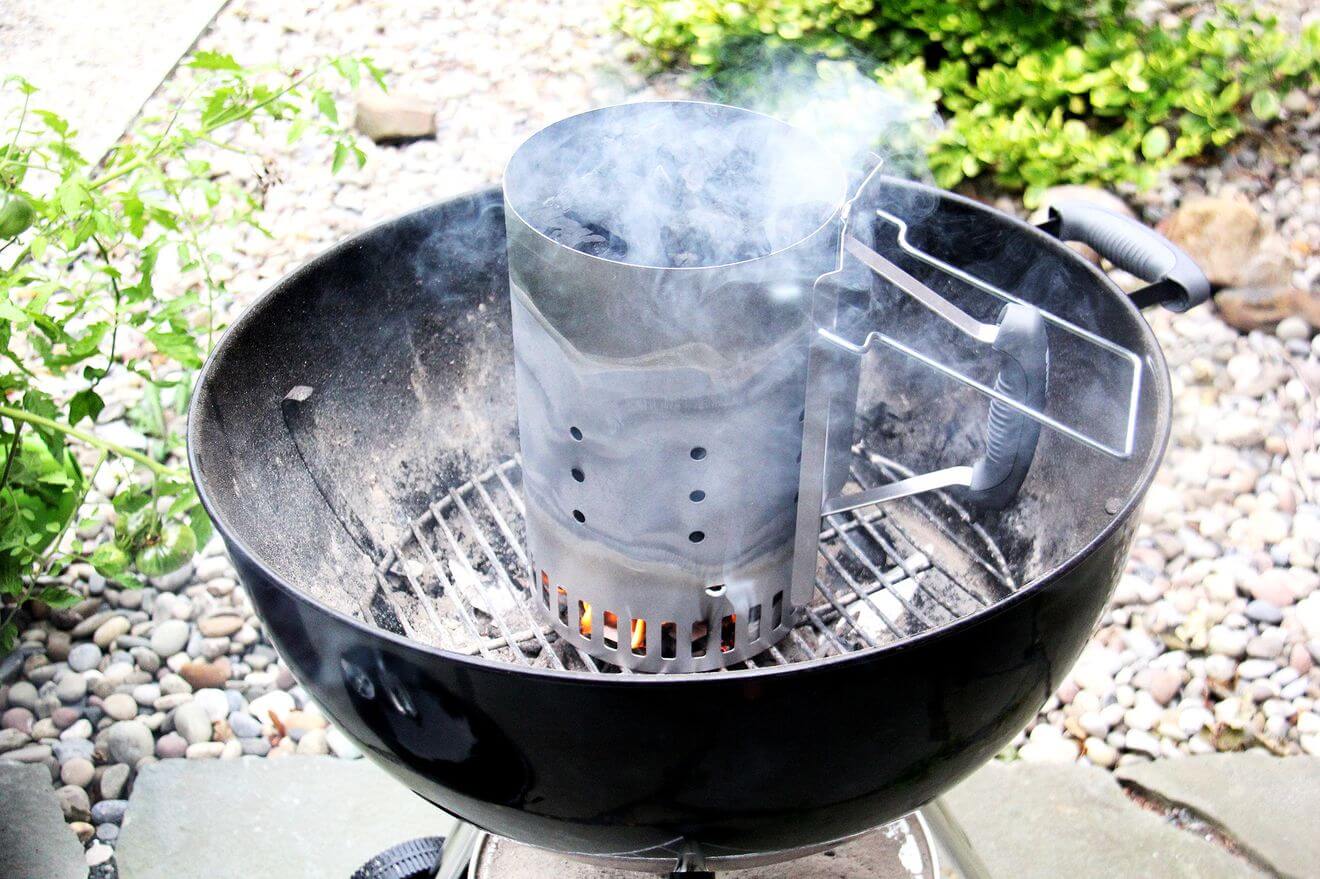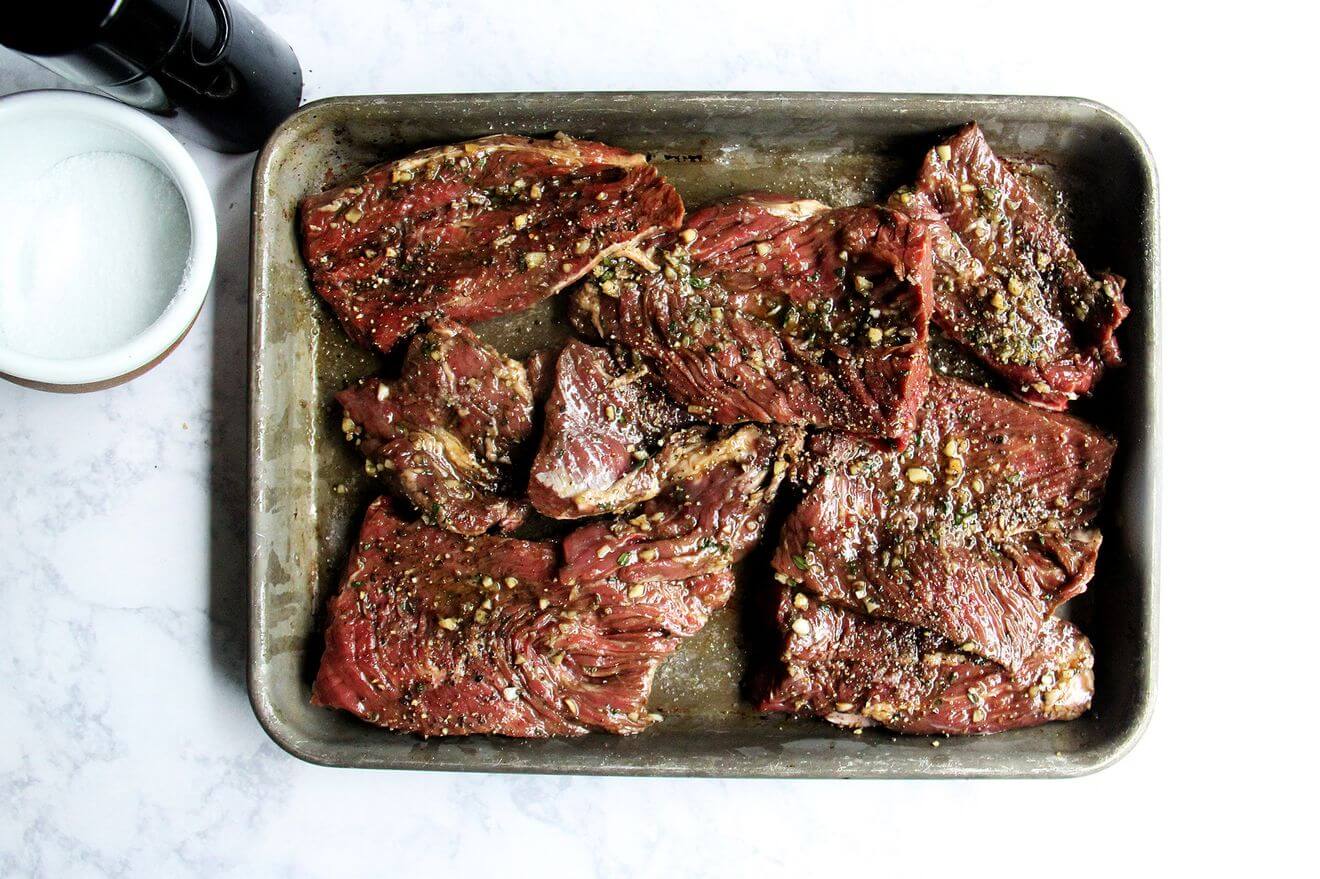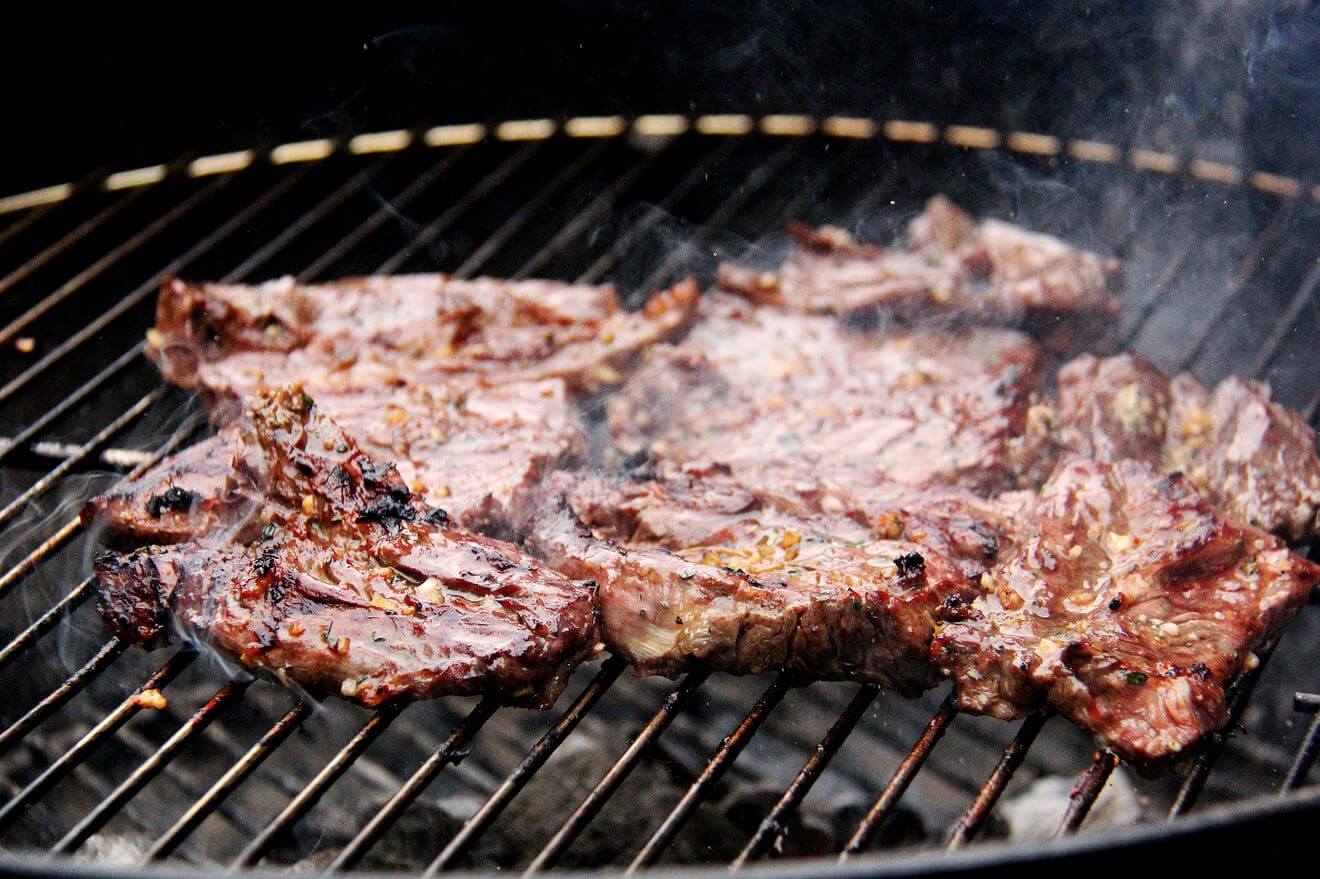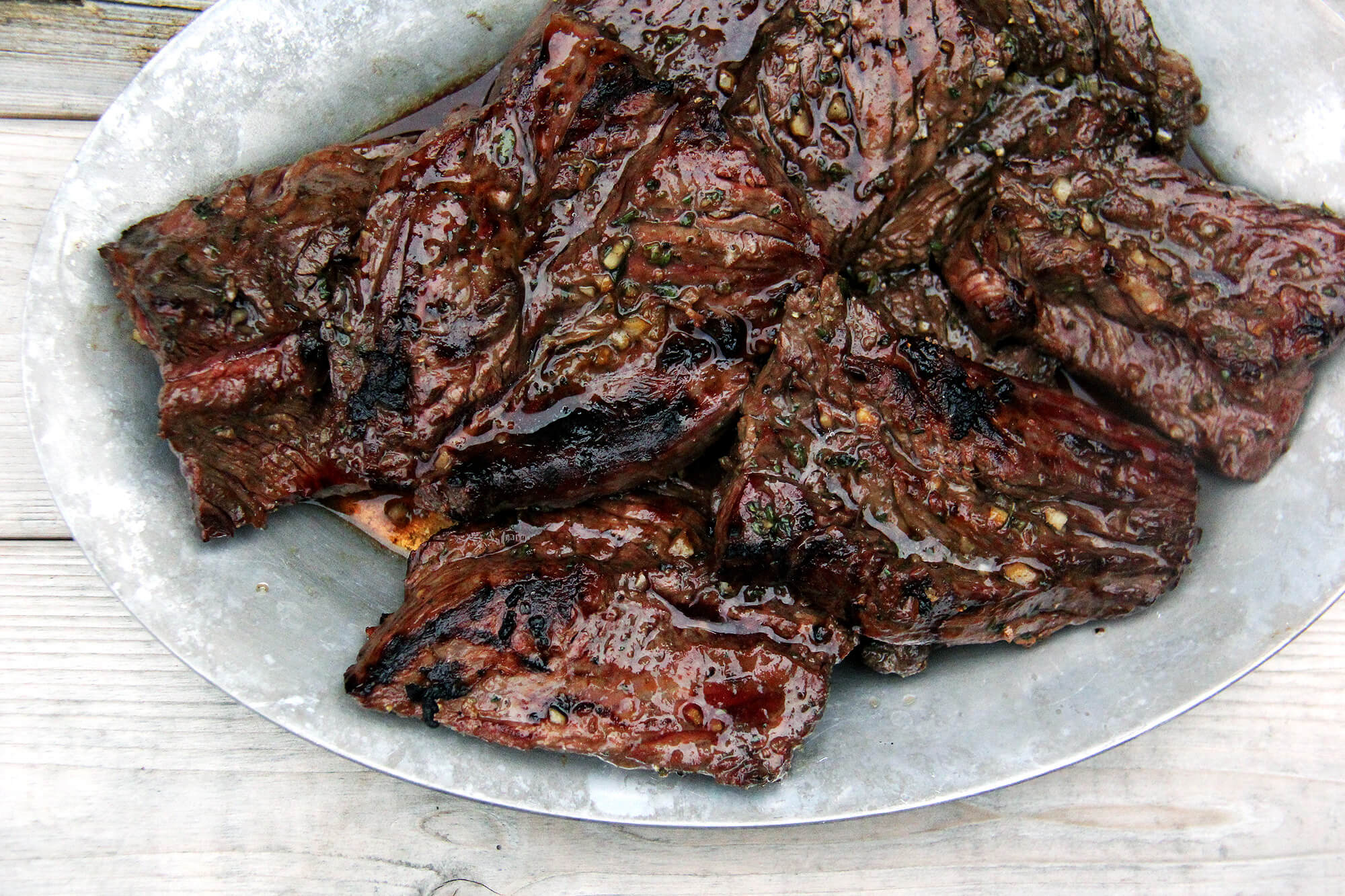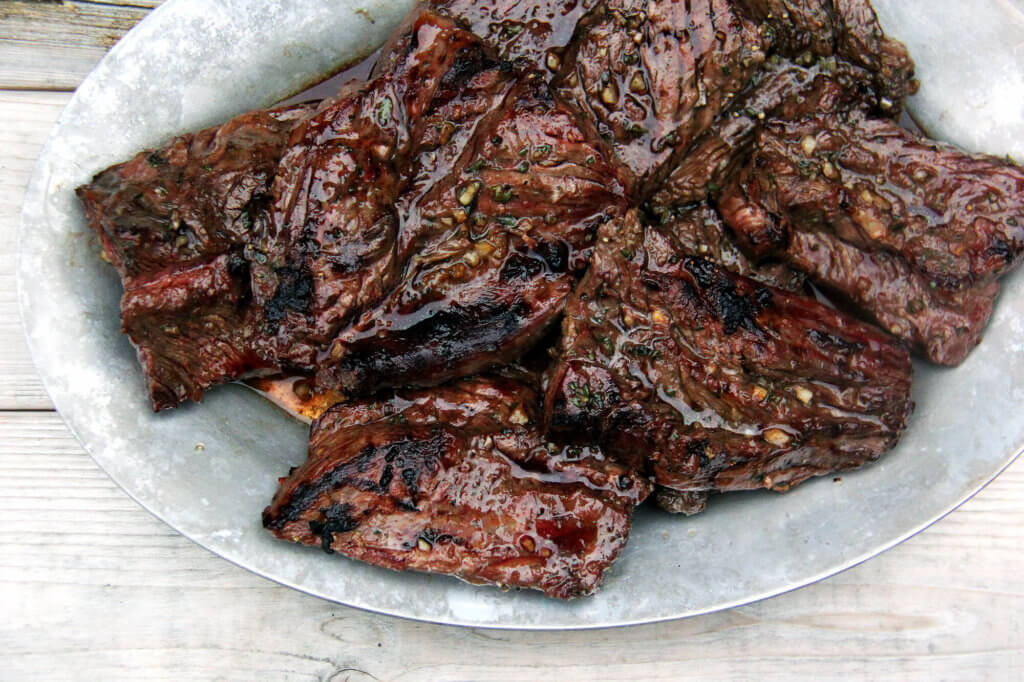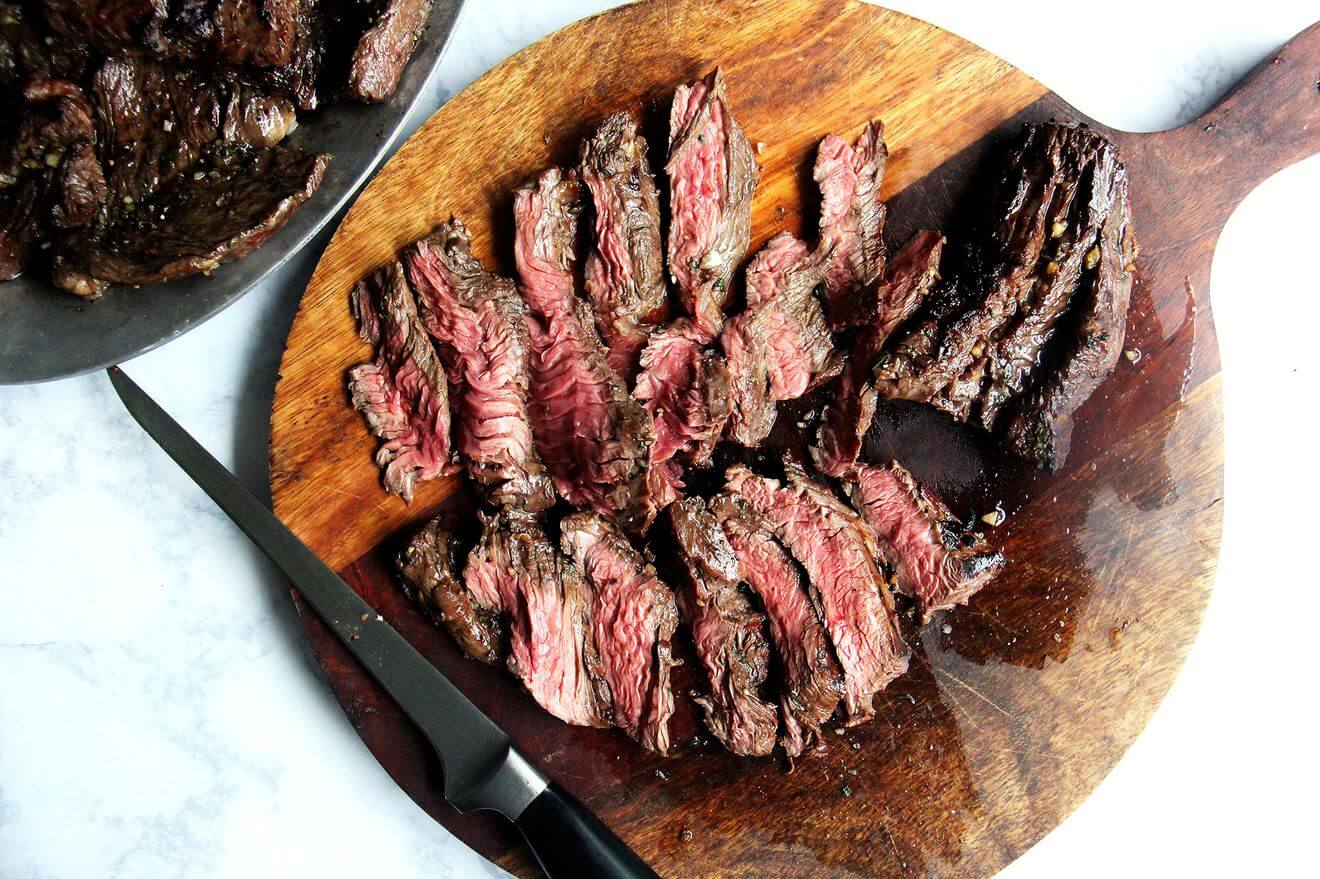 Print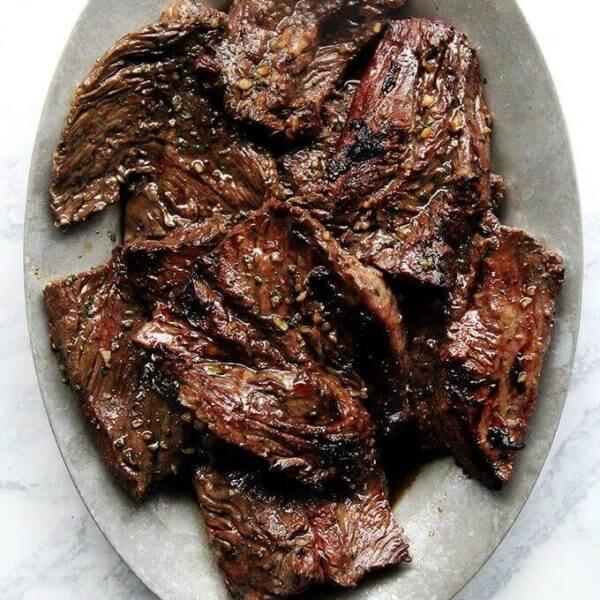 Simple Grilled Hanger Steak with Worcestershire, Garlic, and Thyme
---
Author:

alexandra

Total Time:

1 hour 6 minutes

Yield:

Serves 4
Description
Notes:
I can find hanger steak at my local farm, Buckley Farm in Ballston Lake, but also at Whole Foods Market. Be sure to call ahead. Also, if you get your hands on a hanger steak, it may have a membrane running through it. Ask the butcher to remove it and then have him/her butterfly the remaining loins. Or you can do it yourself.
For charcoal grilling, I fill two chimney starters with coals and let them burn for about 30 minutes. Then I dump the coals into grill, replace the grate and let it heat for at least 5 minutes before placing the meat on top. I grill these uncovered when using charcoal, but when using my gas grill, I cover the grill.
---
4

 cloves garlic

A few sprigs thymes, leaves removed

Kosher salt and pepper to taste


1/4

 cup olive oil


2

 tablespoons Worcestershire sauce


1.75

 

pounds hanger steak, membrane removed, loins butterflied, see notes above
---
Instructions
In the bowl of a food processor, make a paste with the garlic, pepper, thyme, and a pinch of salt. Place the meat in a shallow vessel. Rub the paste over the meat. In a small bowl, whisk together the oil and Worcestershire. Pour this mixture over the meat. Turn the meat to coat in the marinade. Refrigerate for at least 1 hour.
Meanwhile, prepare a grill for high heat. (See notes above). Wipe off excess marinade. Season meat on both sides generously with salt and pepper. Grill over hot coals uncovered, 2 to 3 minutes a side until a thermometer registers 125ºF for medium rare or 135ºF for medium. Transfer meat to a board to rest for 10 minutes before slicing against the grain. Reference the video above if you are having a hard time figuring out which way is against the grain — it's not always easy to tell.
Prep Time:

1 hour

Cook Time:

6 minutes

Category:

Dinner

Method:

Grill

Cuisine:

American
Keywords: grill, hanger, steak, worcestershire, garlic, marinade
This post may contain affiliate links. Please read my disclosure policy.