Hello! Below is a play-by-play of the kitchen demo. If you've landed here in search of other steps of the renovation process, check out these posts:
1. How to Plan For A Kitchen Renovation
2. Kitchen Before
3. Kitchen Reveal
First step: have at it!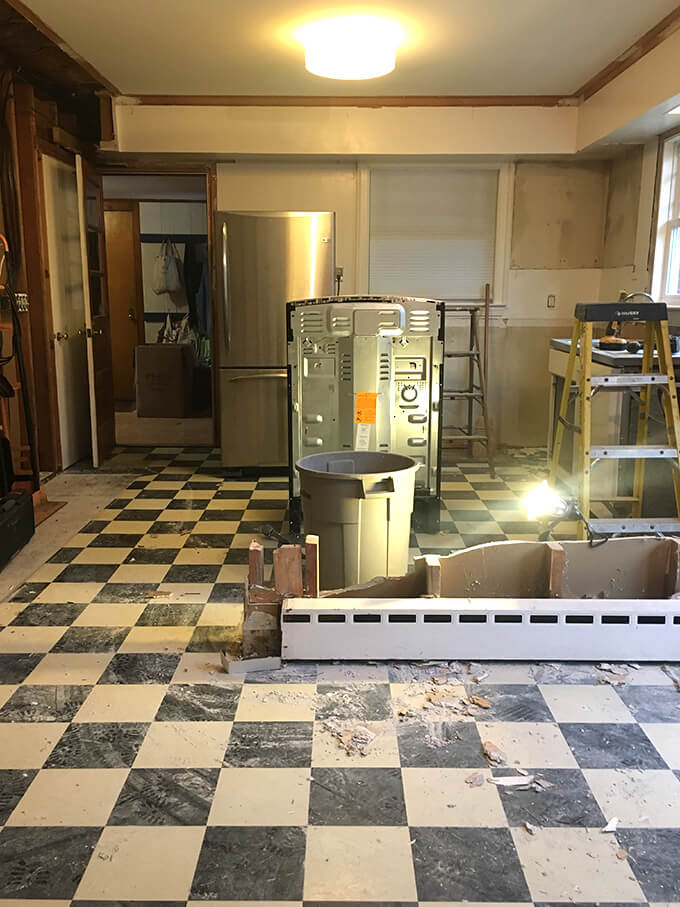 Floor gone: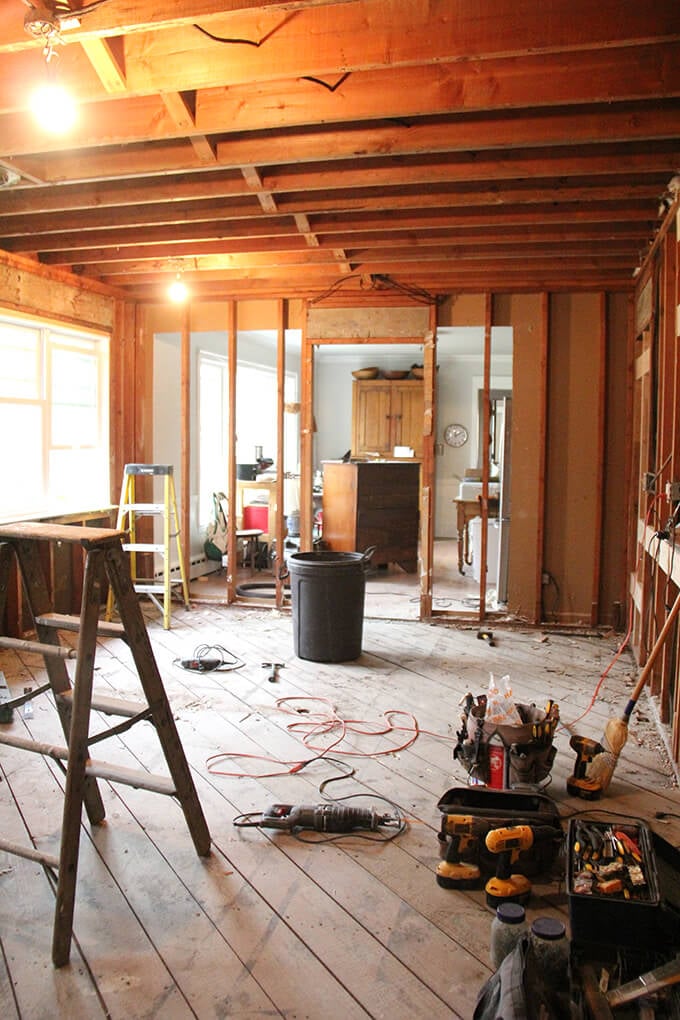 Doorway to dining room/living room opened: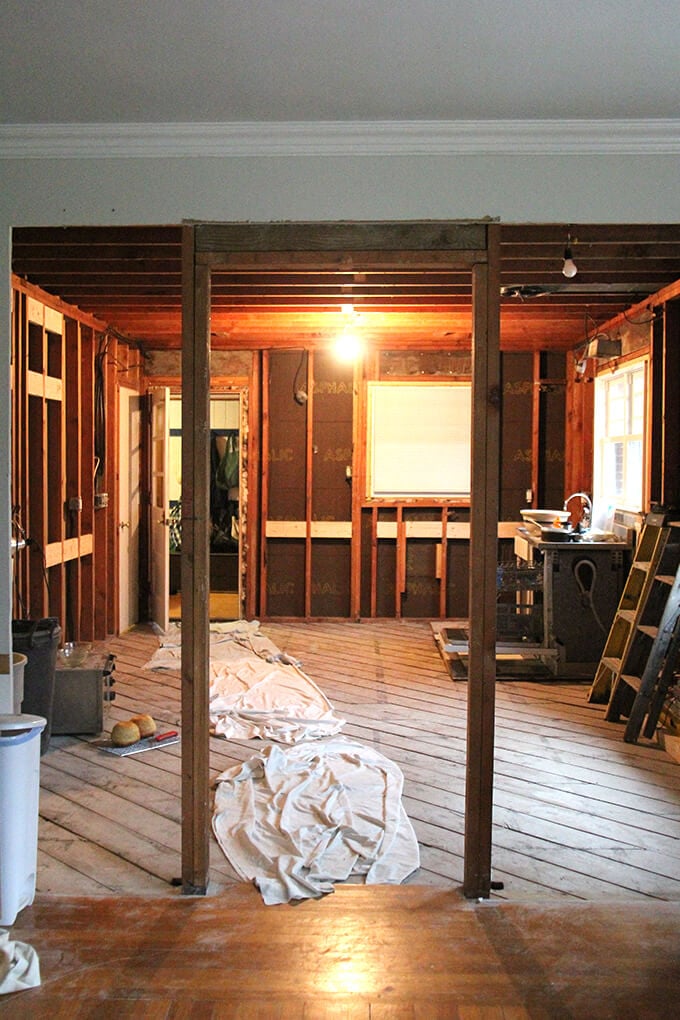 Wren and Tig, loving every second of the renovation.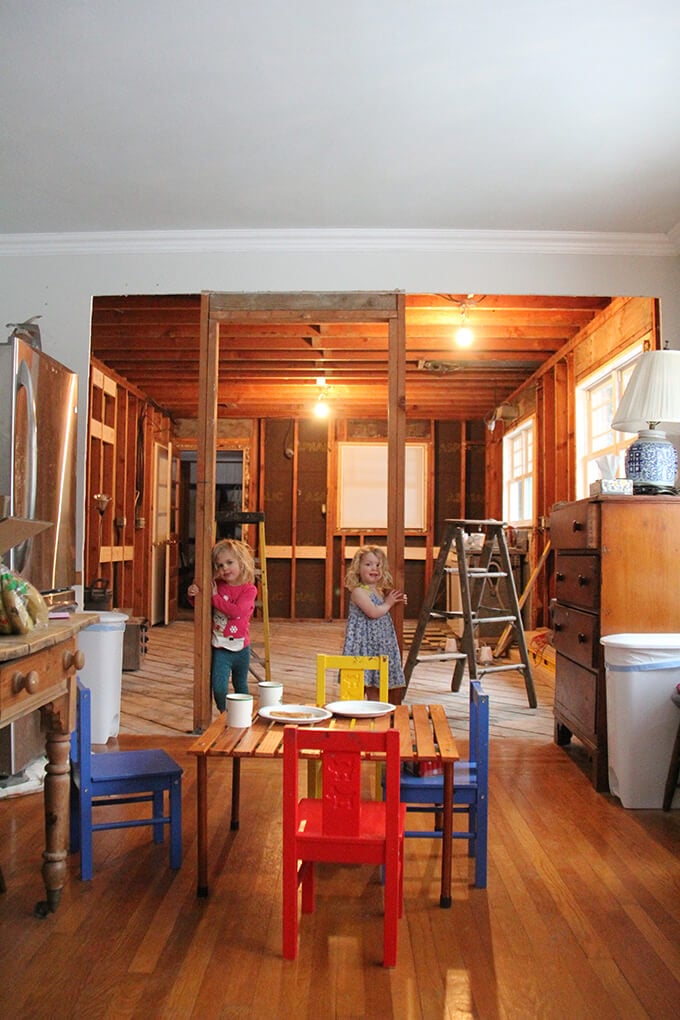 Felt so good seeing all of this go…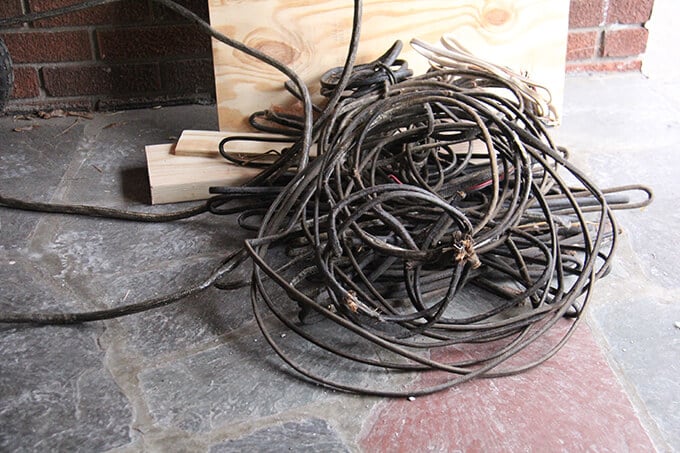 New electrical.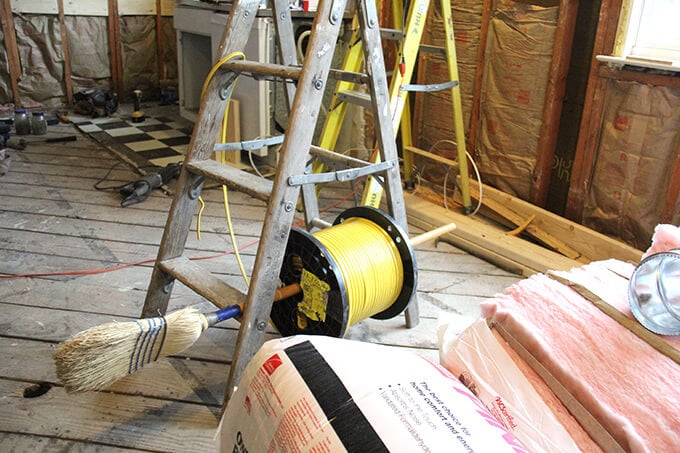 New insulation.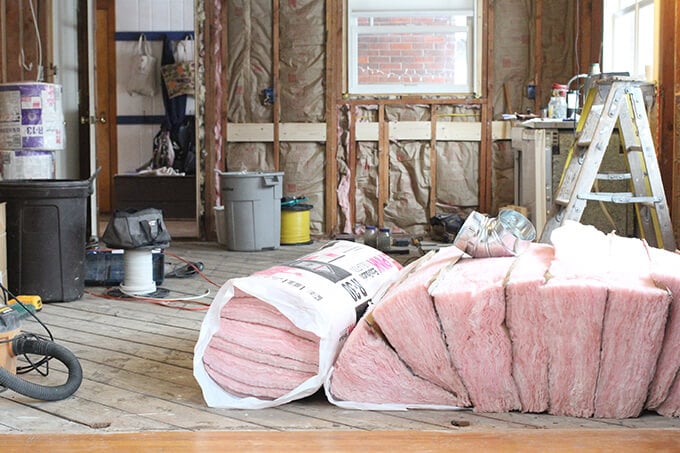 Ceiling.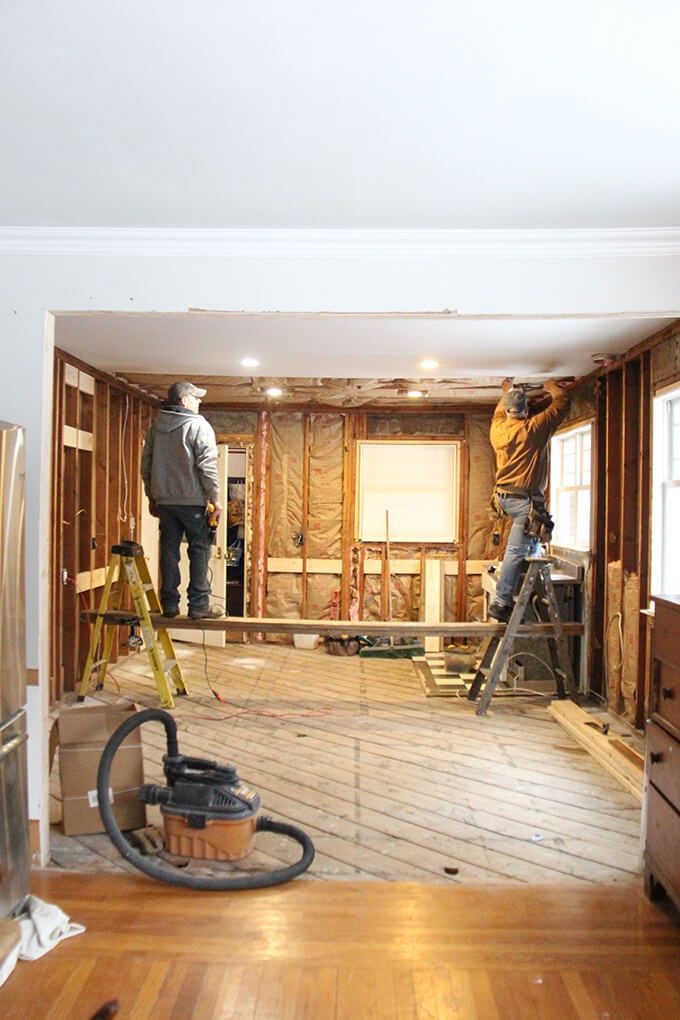 Drywall.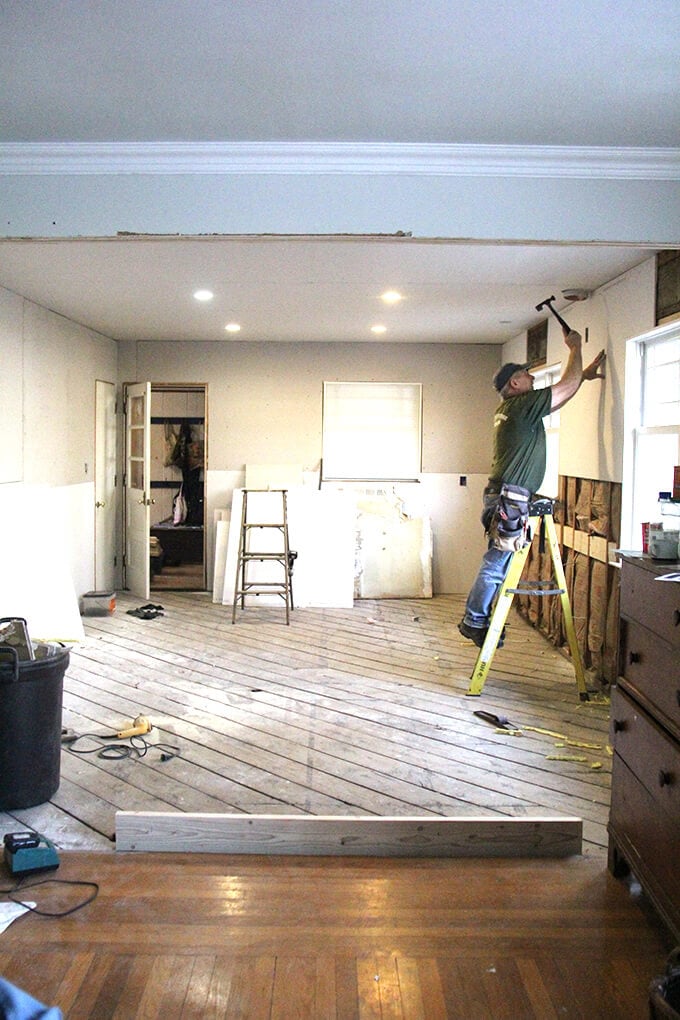 Mistletoe.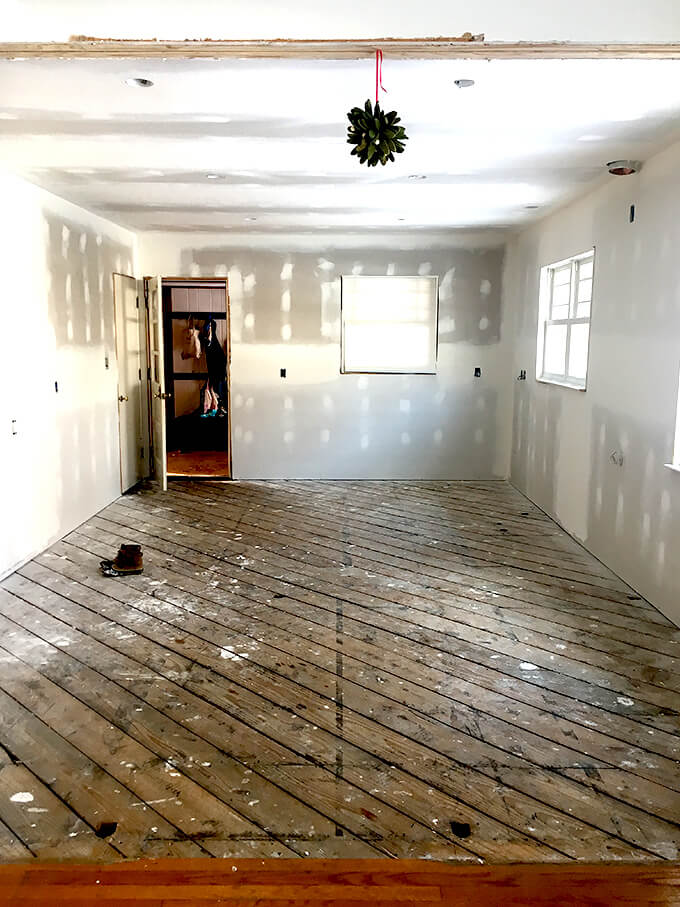 Taping.

Painting.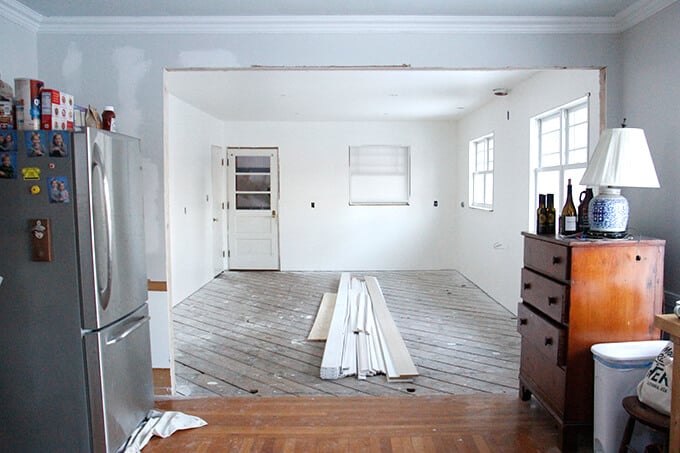 Flooring.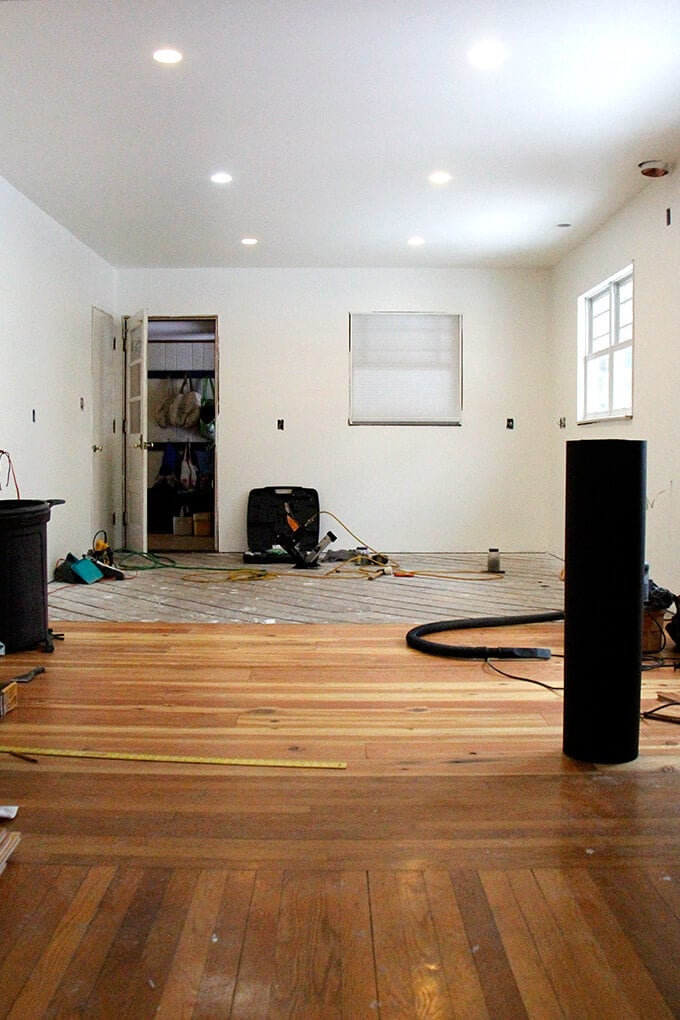 Staging the cabinet setup in the garage: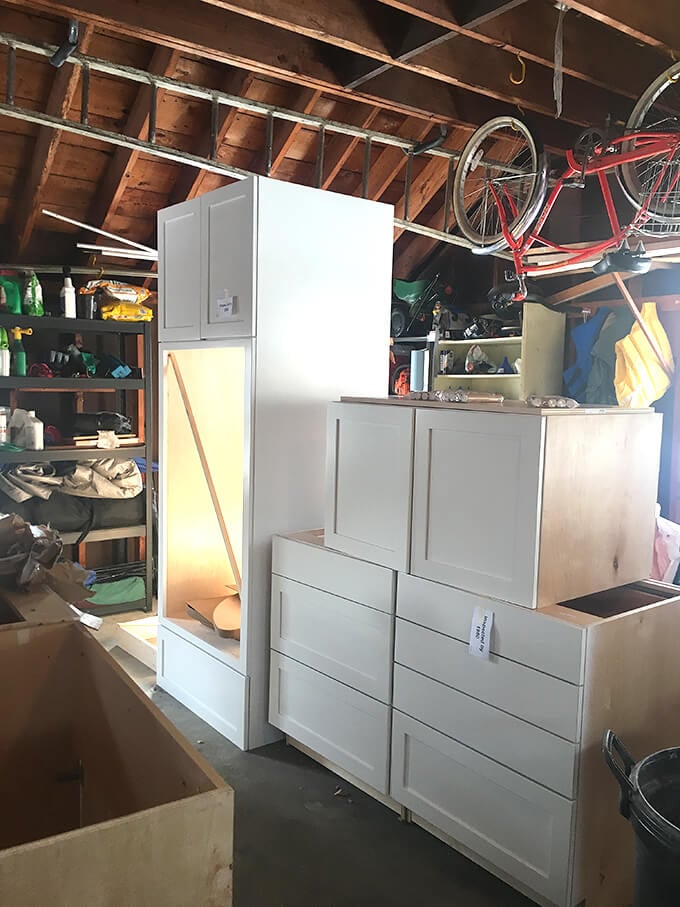 Getting there …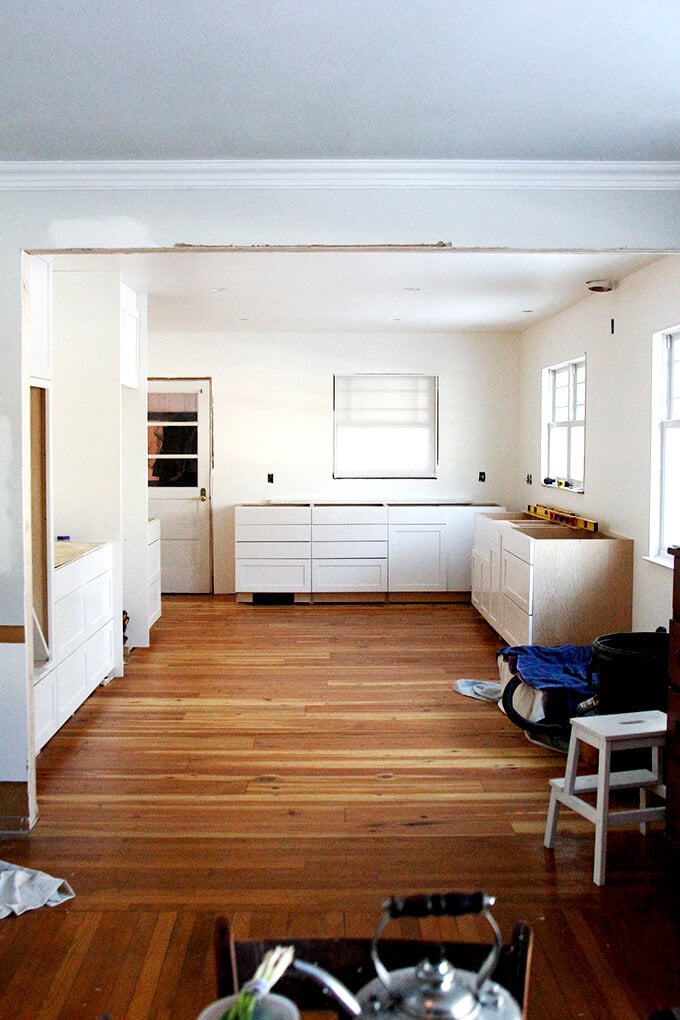 Sink.

Cabinets.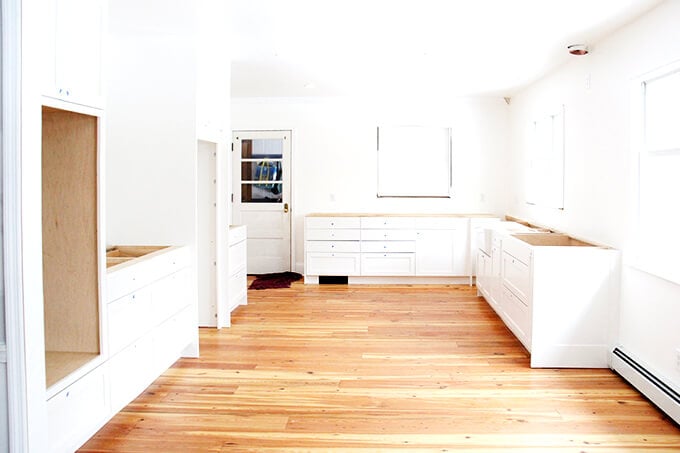 Spice drawer.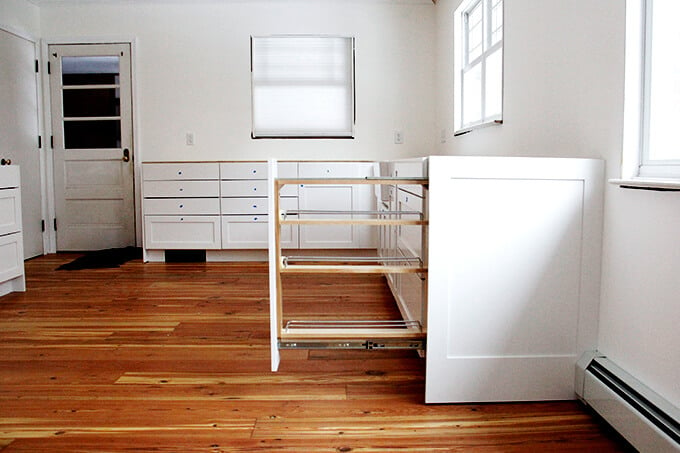 Countertops.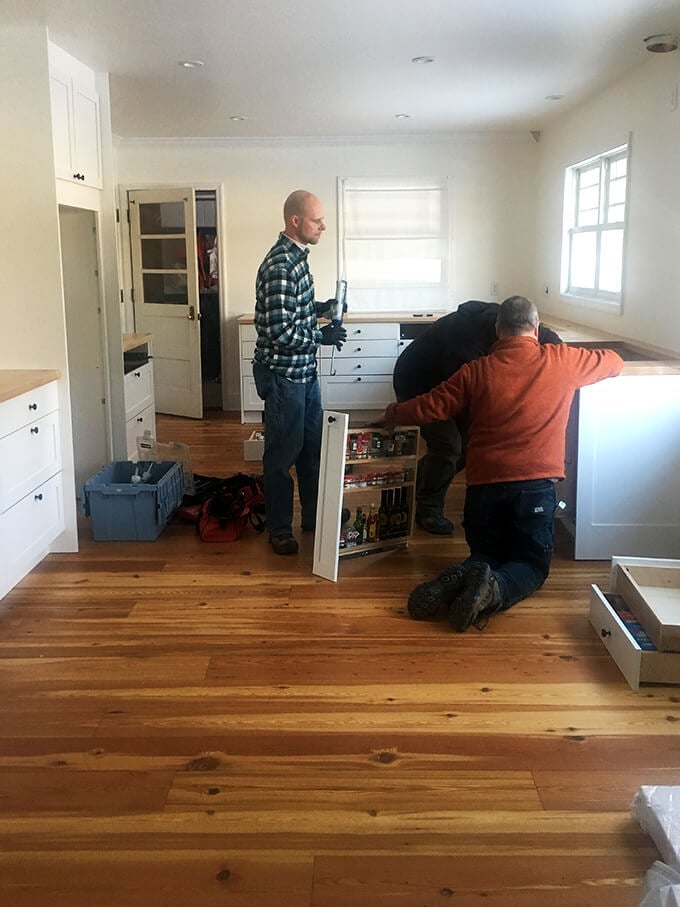 Children.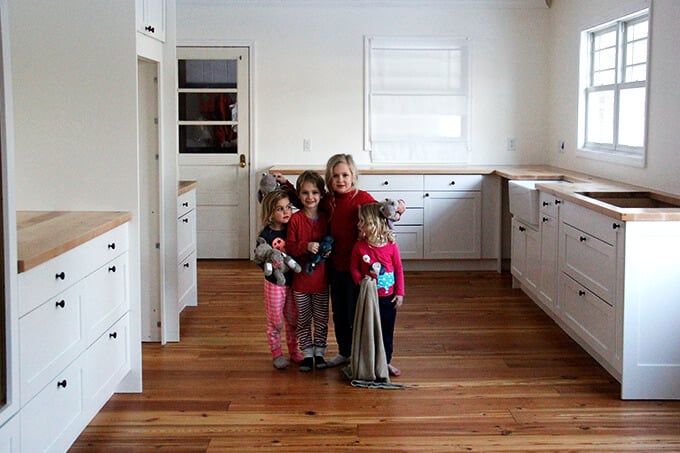 Ovens.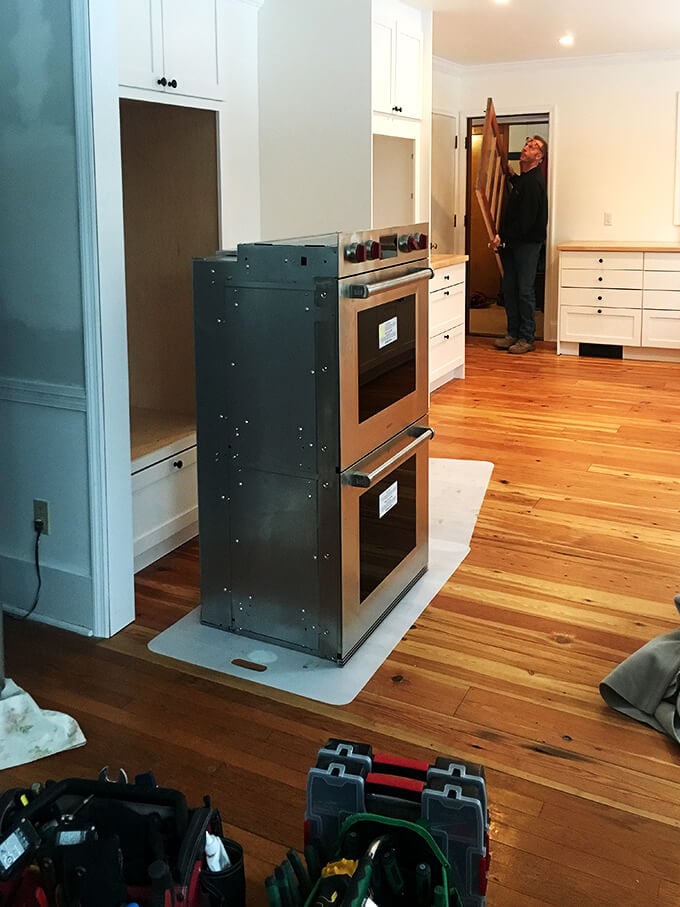 Pull-out lazy Susan (the best!!).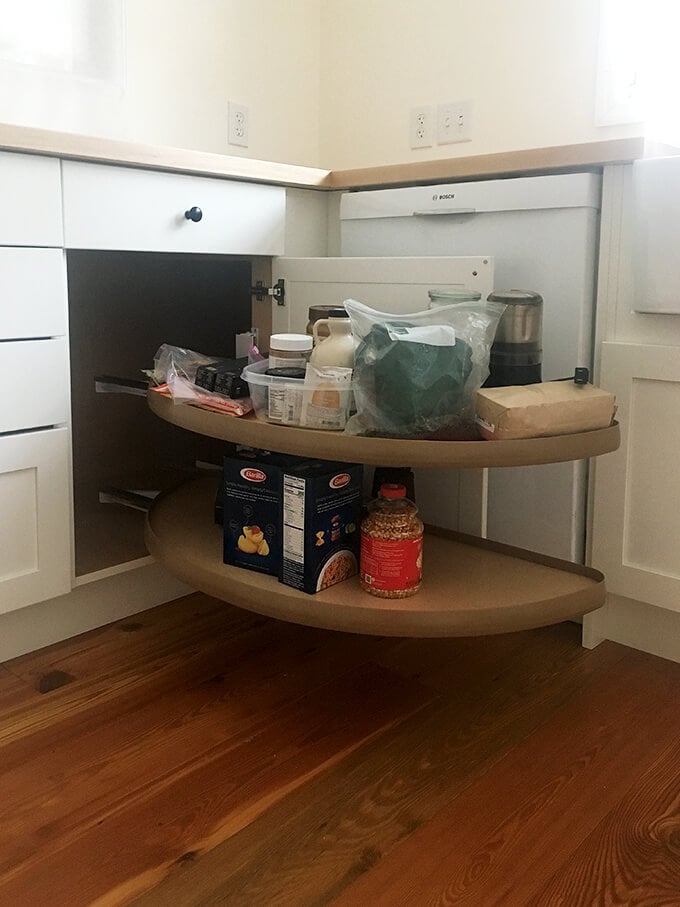 Pegs for drawers.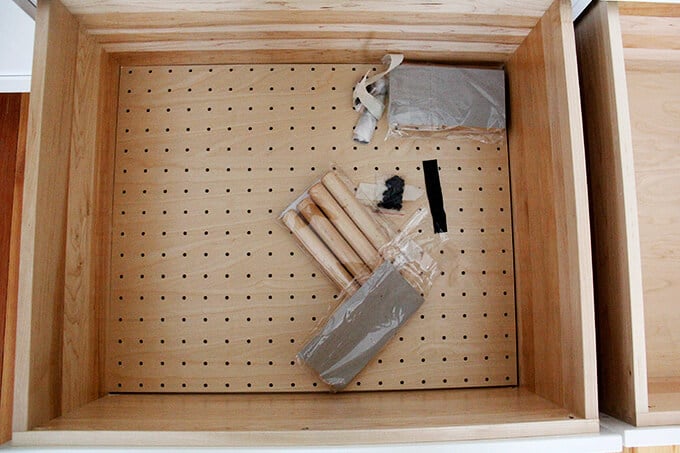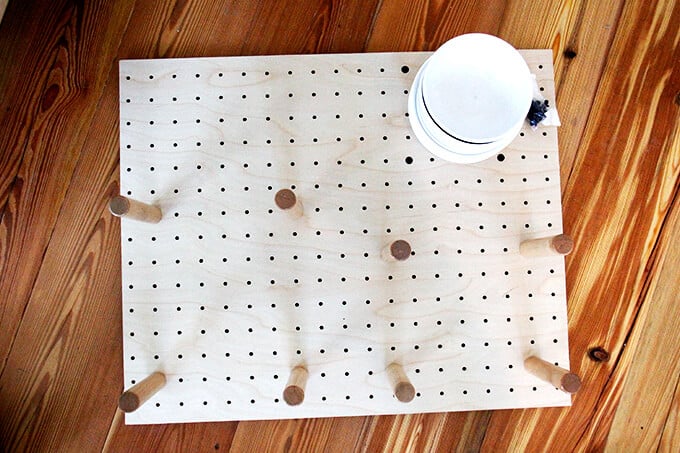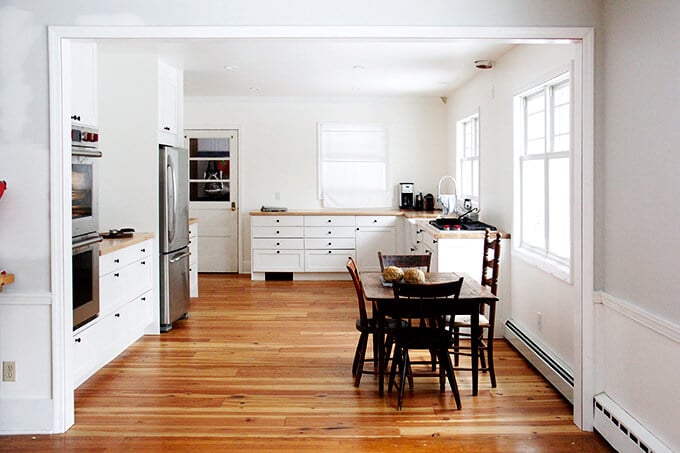 Shelves being installed.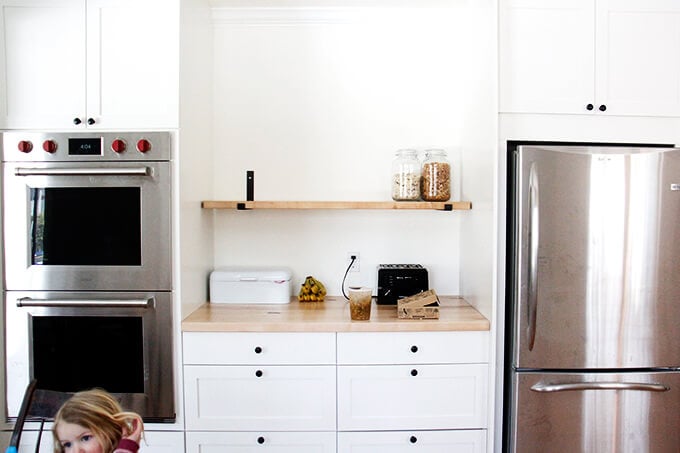 See the final reveal here: Kitchen Reveal