Buttermilk Currant Scones
This post may contain affiliate links. Please read my disclosure policy.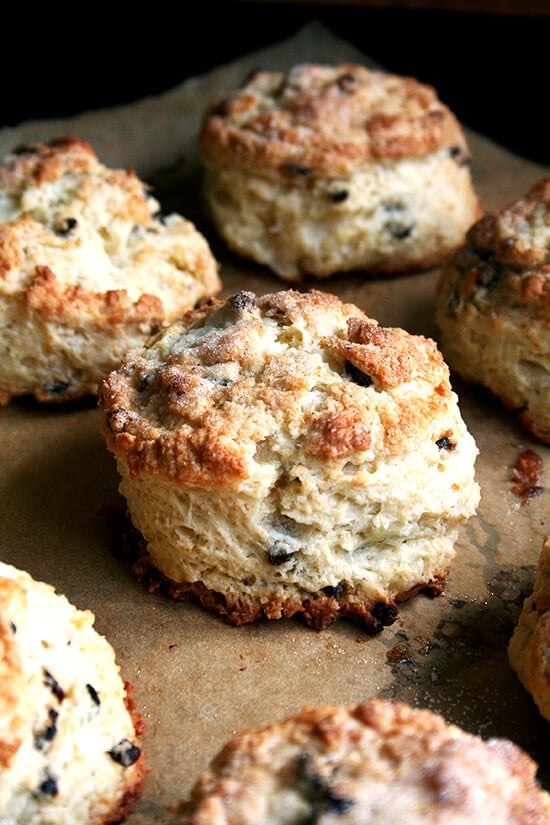 I'm preparing for Thanksgiving and for my sole visitor, my father, who loves a proper English scone.
Unfortunately, these currant scones, I am fairly certain are not proper by any British standards, and I'm fairly certain, too, that serving them with lemon cream is not proper either.
What I am certain about, however, is that after one bite, my father will tell me that what I have served him is not in fact a proper British scon. And then he'll proceed to devour two or three, slathering each with lemon cream, uttering mumbles of approval all along the way.
I can't wait.
About these scones: when I find a recipe I like, I tend to stick with it. Tartine's buttermilk scone recipe is the one I use year-round, studded with berries in the summer and currants in the winter. The dough freezes beautifully, too, so I often freeze unbaked scones for a future morning.
What to serve with currant scons?
Lemon cream, of course. This cream is luscious and perfect, though I suspect my father is going to ask if I've got any clotted cream around.
Also, just a note: these scones certainly don't need anything as spectacular as homemade lemon cream or purchased clotted cream — they honestly don't even need a dab of butter — but if you're feeling the gilding-the-lily spirit that is the holiday season, then go for it.
Incidentally, I have been watching Call the Midwife — amazing! — and have been craving proper English scons since hearing the midwives giggle about them in the last episode. I might have to give a proper recipe a try. British Readers, thank you for alerting my attention to CTM. It is as wonderful as you said. Just when I thought I couldn't love a character more than DCS Foyle, Chummy walked into my life.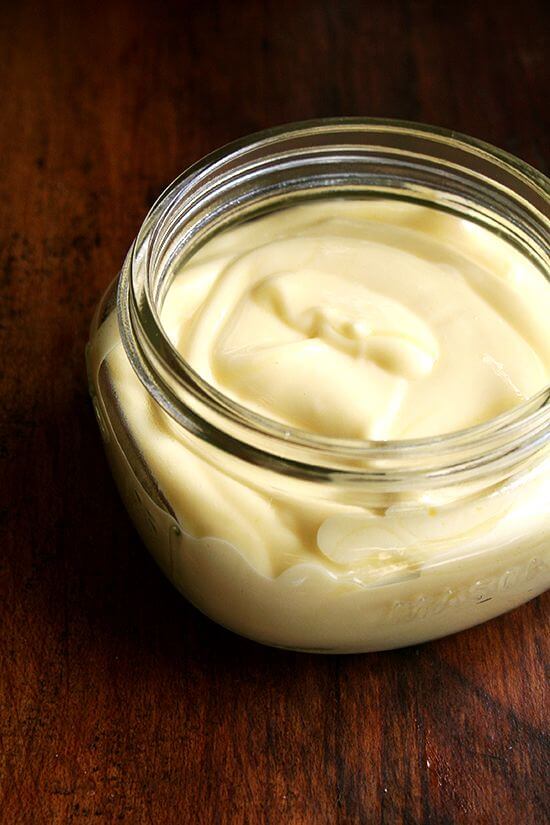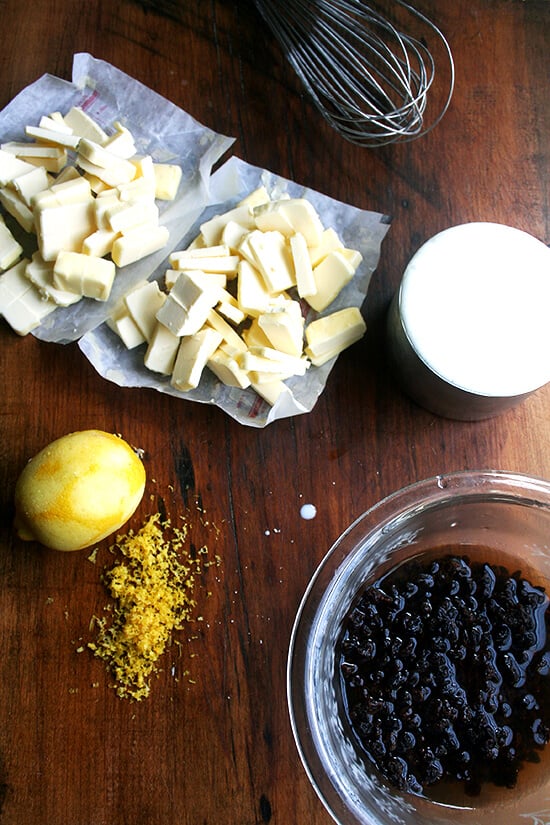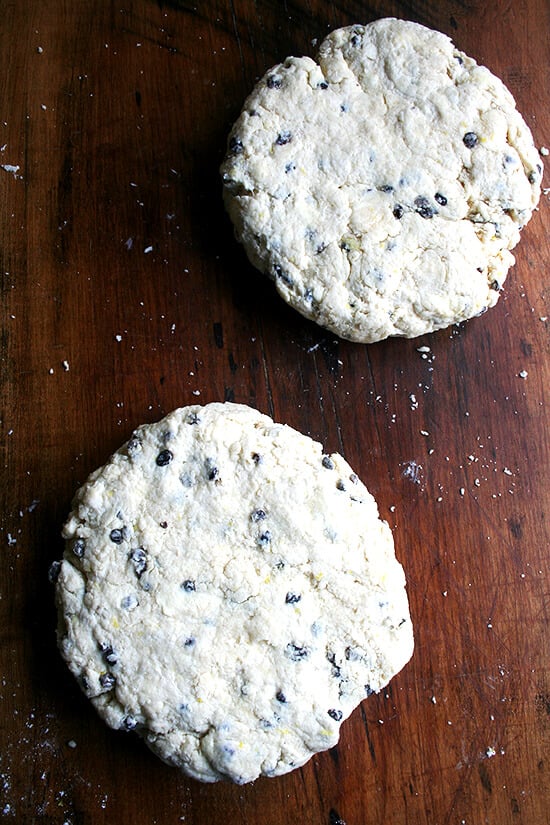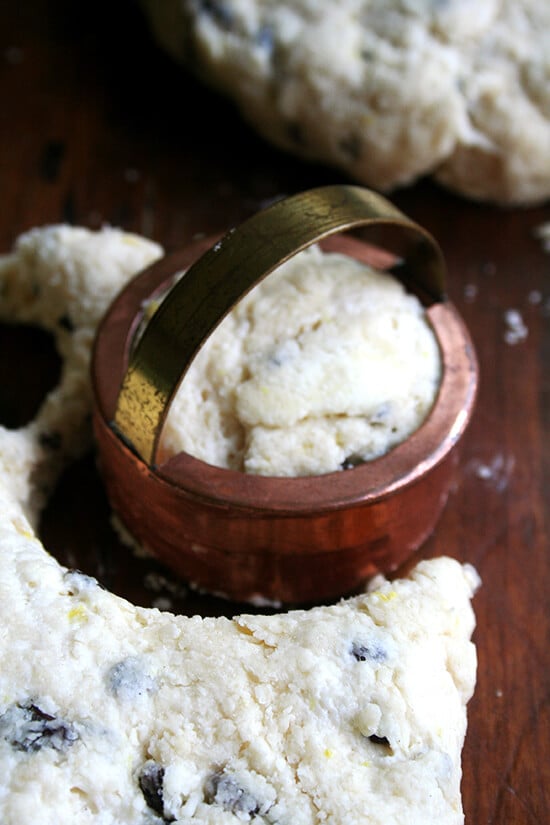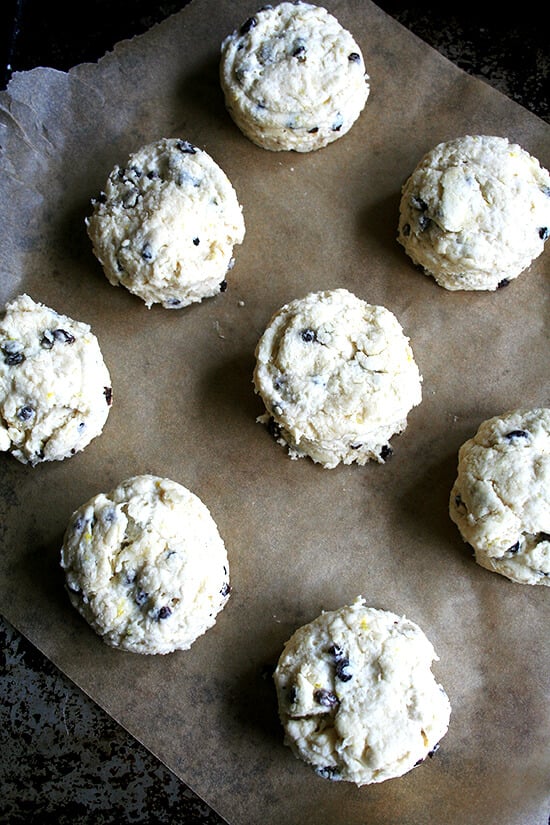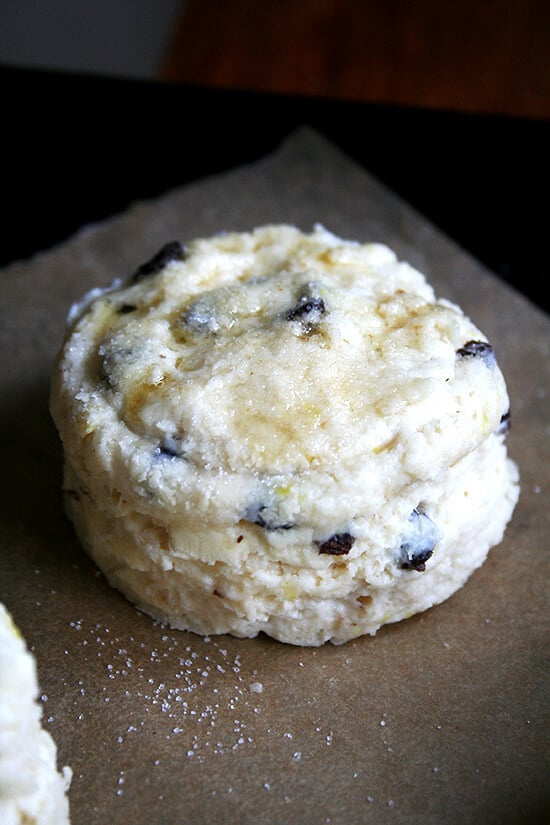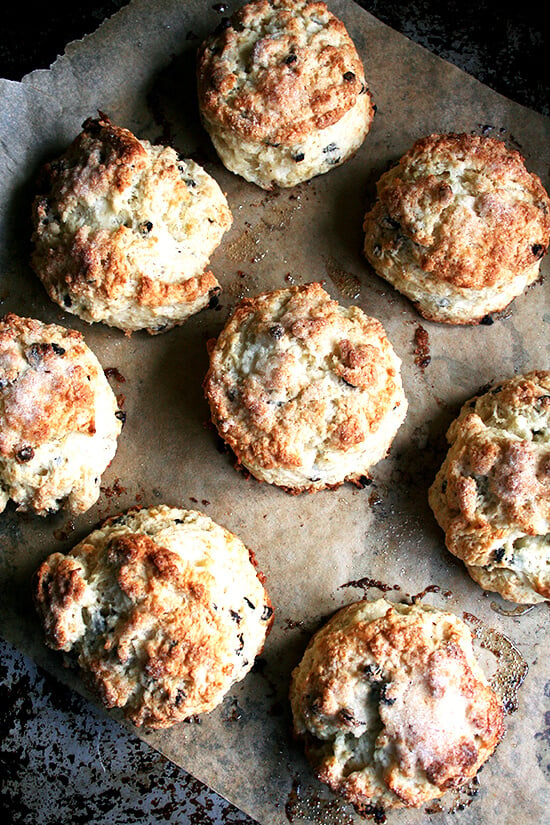 Lemon cream ingredients: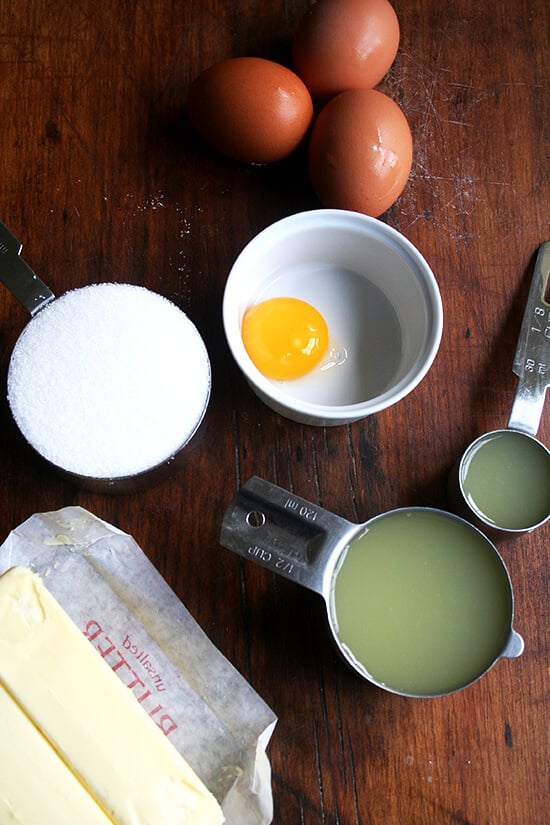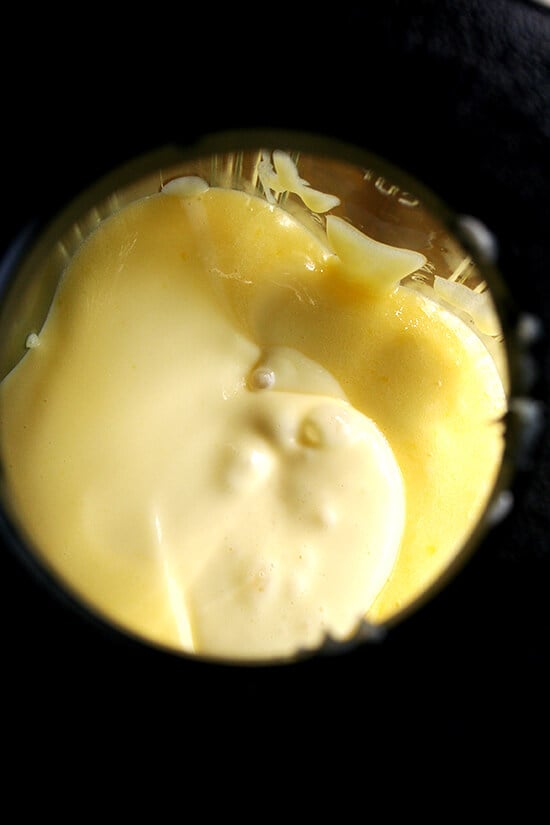 Print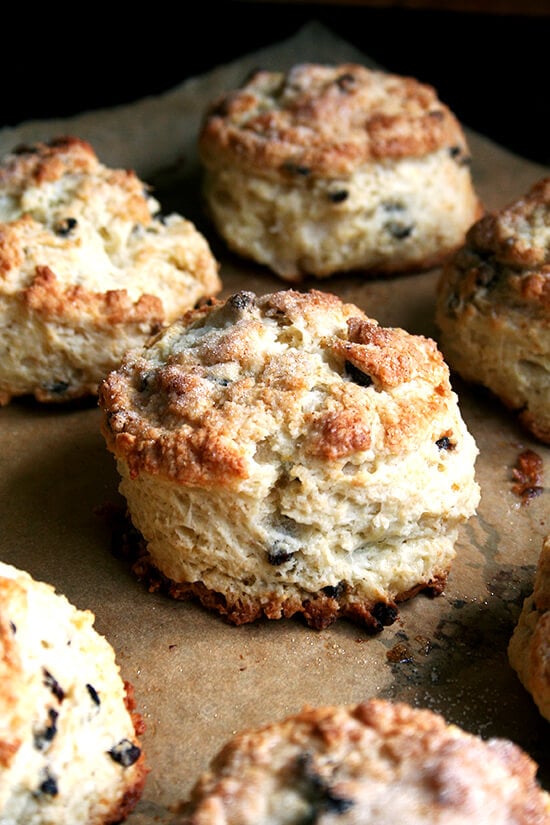 Buttermilk Currant Scones
---
Description
Adapted from Tartine's most delicious recipe.
UPDATE: I recently re-wrote the recipe as a half recipe, because I found myself always making the half recipe, which yields a more manageable amount (8 to 9 as opposed to 16-18).
As always, for best results, use a digital scale to measure.
Sugar: You can sprinkle the scones with granulated sugar before baking, but turbinado sugar makes for an especially tasty and pretty crust.
To freeze: After you place the scones on a sheet pan, transfer them to the freezer. Freeze until solid; then transfer the scones to an airtight container or bag. When you are ready to bake, there's no need to thaw them. Bake as directed below straight from the freezer. (Brust with butter and sprinkle with sugar before baking.) The scones shouldn't take much longer to bake from frozen, but keep an eye on them at the 20-minute mark.
To make your own buttermilk:
Place 1 tablespoon of vinegar or lemon juice in a liquid measuring cup.
Fill cup with milk (2% or whole is best) until it reaches the 1-cup line.
Let stand for five minutes. Use as directed.
---
3/8 cup

(

50 g

) Zante currants

2 3/8 cups

(

304 g

) all-purpose flour

1.5 teaspoons

(

5 g

) baking powder

0.5 teaspoon

(

3 g

) baking soda

1/4 cup

(

55 g

) sugar

1 teaspoon

(

6 g

) salt

1 teaspoon

(5ml) grated lemon zest, optional

1/2 cup

plus 1 tablespoon (

130 g

) cold, unsalted butter

1 cup

(

240 g

) buttermilk, plus more as needed

1.5 tablespoons

melted butter
sugar for sprinkling: turbinado makes for an especially pretty and tasty crust, see notes above
---
Instructions
Preheat the oven to 400ºF. Line a rimmed baking sheet with parchment paper. Combine the currants with warm water to cover in a small bowl and set aside for about 10 minutes until the currants are plumped. Drain well. (I drain them and then wrap them in paper towels to soak up excess moisture.)
Whisk together flour, baking powder, baking soda, sugar, salt, and lemon zest. Cut the butter into ½-inch cubes and scatter the cubes over the dry ingredients. Use a pastry blender or the back of a fork to cut the butter into the dry ingredients. When you are finished, the butter should be dispersed throughout the flour in pea-sized lumps.
Add the buttermilk and the currants, and mix gently with a wooden spoon or spatula until the dough holds together. If the mixture seems dry, add a tablespoon more buttermilk (or more as needed). If necessary, knead gently with your hands to help the dough come together.
Dust your work surface with flour and turn the dough out onto it. Using your hands, pat the dough into a rectangle about 1½ inches thick. Using a biscuit cutter or any round cutter (I use a 2.5-inch biscuit cutter), cut each disk into about 8 circles. Gather the scraps together and repeat. Transfer scones to prepared sheet pan. (I like to chill my scones for 20 minutes at this point before baking them; you also can freeze the scones at this point — see notes above.) Brush the top with melted butter. Sprinkle with sugar. Note: You also can simply cut these into triangles or rectangles, which is easier.
I like to place the pan on another rimmed baking sheet because often the bottom of my scones burn, but if you don't have issues with your baking sheets, just use one sheet. Bake until the tops of the scones are lightly browned, about 20 minutes.
Remove from the oven, let cool briefly, then serve with butter, lemon cream, clotted cream, jam or nothing at all.
Prep Time:

25 minutes

Cook Time:

35 minutes

Category:

Breakfast

Method:

Oven

Cuisine:

American
Keywords: scone, buttermilk, currant, butter, lemon, curd
---
Print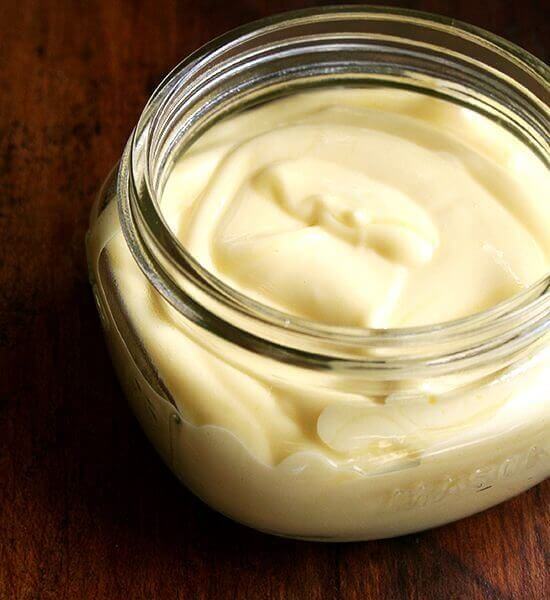 Tartine's Lemon Cream
---
Description
Source: Tartine
UPDATE: Made this with one stick of butter — tasted great to me. Also, the lemon cream can be used as a filling for tarts and trifles and mixed with whipped cream to spread over layer cakes. I'm still unsure of what I'm going to do with the bulk of mine.
---
1/2 cup

+ 2 tablespoons (

5oz

/155ml) lemon juice

3

large eggs

1

large egg yolk

3/4 cup

(

6oz

/

170g

) sugar
Pinch of salt

1 cup

(

8oz

/

225g

) unsalted butter, cool (Note: you can use half of the amount of butter — I've been making this with

1/2 cup

of butter, and it is delicious.)
---
Instructions
Pour water to a depth of about 2 inches into a saucepan, place over medium heat, and bring to a simmer.
Combine the lemon juice, whole eggs, yolk, sugar, and salt in a stainless steel bowl that will rest securely in the rim of a saucepan over, not touching, the water. (Never let the egg yolks and sugar sit together for more than a moment without stirring; the sugar will cook the yolks and turn them granular.) Place the bowl over the saucepan and continue to whisk until the mixture becomes very thick and registers 180° F on a thermometer. This will take 10 to 12 minutes. (Note: I do not have a trusty thermometer, but found that the mixture started to thicken up after about 6 minutes, and I continued to whisk for a total of about 9 minutes.)
Remove the bowl from over the water and let cool to 140° F, stirring from time to time to release the heat. (Again, I do not have a thermometer, but just used my judgement — I let it cool for about 15 minutes.)
Meanwhile, cut butter into 1-tablespoon (15-ml) pieces. When the cream is ready, leave it in the bowl if using an immersion blender (I tried this…not so easy…so I switched to the blender), or pour it into a countertop blender. With the blender running, add the butter 1 tablespoon at a time, blending after each addition until incorporated before adding the next piece. The cream will be pale yellow and opaque and quite thick.
You can use the cream immediately, or pour it into a storage container with a tight-fitting lid and refrigerate for up to 5 days. To use after refrigeration, if necessary, gently heat in a stainless steel bowl set over simmering water until it has softened, whisking constantly.
Notes
I don't see why the butter couldn't be at room temperature? It's just a thought that I might act on next time around. I used to make a recipe very similar to this one, and it called for whisking in room temperature butter after the thickened egg yolk-lemon-sugar mixture had cooled briefly. It worked beautifully.
Prep Time:

10 minutes

Cook Time:

17 minutes

Category:

Condiment

Method:

Blender

Cuisine:

American
Keywords: lemon, curd, homemade, diy
This post may contain affiliate links. Please read my disclosure policy.