Duxbury, Boston, Negroni
This post may contain affiliate links. Please read my disclosure policy.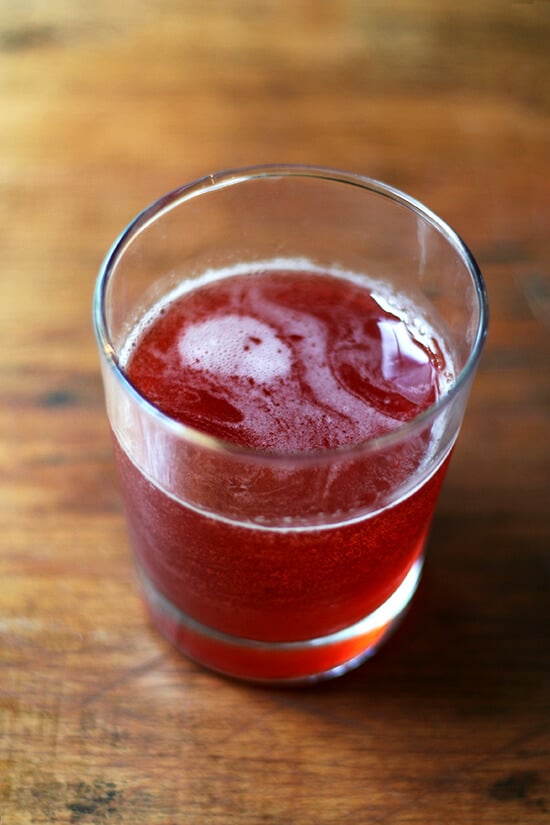 I often read about how well children do in routine, how structure makes them feel secure, how a schedule offers comfort. But the older I get — just celebrated a birthday — the more I realize how well I do in routine, how happy I am when my life feels like Groundhog Day, how I thrive when my schedule looks like this: breakfast, park, lunch, naps, park, dinner, bed.
But every time I find the gumption — I know, pathetic — to get away, I realize how important it is to get away. Last week, while Ben finished up work in Virginia, I trekked across Massachusetts with the kids to meet up with a college roommate home from Abu Dhabi for the summer, living with her two boys in the seaside hamlet of Duxbury, a well-kept secret so I'm told by the locals.
It felt like such an ordeal — packing the car, timing the traffic — but had I never braved that drive, my summer would have passed without squeezing lemon over a Snug Harbor lobster roll, without commencing the cocktail hour with a Mount Gay and tonic, without satisfying the post-dinner sweet tooth with a scoop of Farfar's Danish sweet cream.
And I wouldn't have been able to catch up with a dear friend over tea and homemade Bouchon pecan sandies. And I would have never seen the children so happy fishing dead frogs out of a kiddie pool, searching for hermit crabs in the bay, and stealing strawberries from a roadside produce stand, making their escape through a neighboring field of wild flowers.
And I certainly would have never known how much fun a night out could be thanks to my friend's brother who happens to be in on the Boston restaurant scene, knows where to get a great a pre-dinner Negroni, talks oysters the way oenophiles talk wine and intimately knows the Island Creek Oyster Bar menu. After a few rounds of Beach Points and Wellfleets, the most extraordinary buttermilk biscuit — a meal in itself — arrived along with steamers and lobster roe noodles and sea salt shishito peppers. To be sure I didn't miss a detail, I sipped on housemade ginger beer all night long, the spiciest I have ever tasted, just the tonic I needed after my high-octane Negroni.
Rejuvenated by a night out, excited to get back to the with-any-luck-sleeping kiddies, we drove back to Duxbury entertained by Louis CK parenting clips streamed on my friend's phone, all the while dreaming of lavender butter, ratatouille with balsamic and Pecorino, and sweet corn ice cream.
I don't know. Maybe it's the recent birthday. Maybe it's the urge to unplug a bit. Maybe it's too many Negronis. But wanderlust has infiltrated my system, flushing out any semblance of routine that once existed. This weekend we're off to Lake Placid to camp with the kids. The low for Sunday evening is 32 with a 50% chance of showers. Fingers crossed that the tent's rain-fly arrives before we head north. Have a great weekend, Everyone. And if you can't get away, I recommend a Negroni.
Negroni: equal parts Campari, sweet vermouth and gin: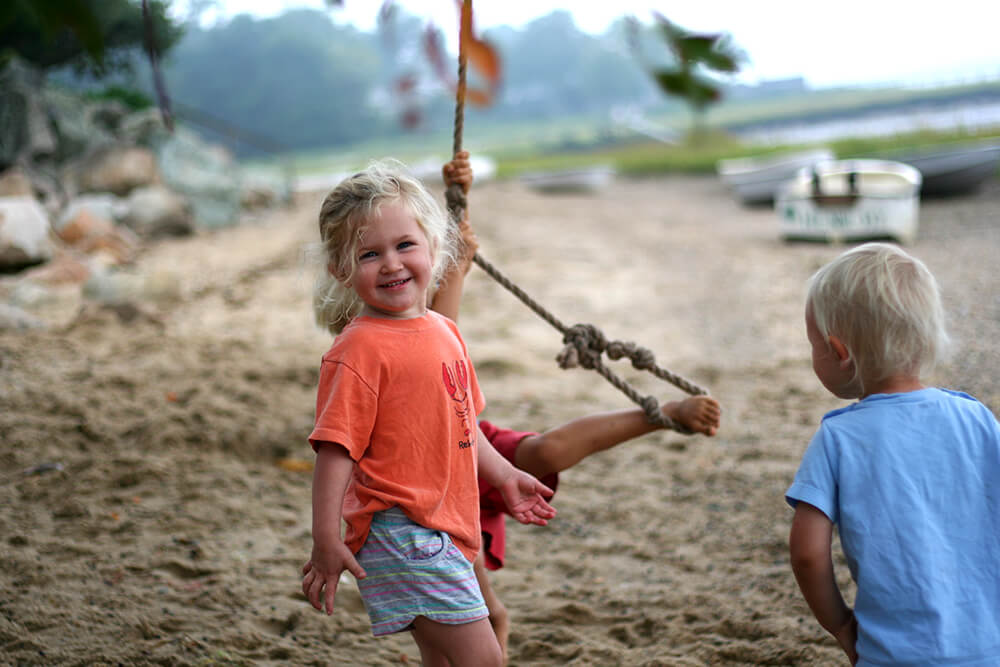 Lobster roll from Snug Harbor Fish Company:

Print
Negroni
---
Total Time:

5 minutes

Yield:

1 serving
1 1/2 oz

Campari

1 1/2 oz

Sweet Vermouth

1 1/2 oz

Gin
ice
orange peel for garnish (optional)
---
Instructions
Combine Campari, Vermouth and Gin in an ice-filled shaker. Shake. Pour into a glass. Garnish with orange peel if using. Alternatively, pour alcohol over ice-filled glass, then stir.
birthday brownies:

This post may contain affiliate links. Please read my disclosure policy.