A Few Gift Ideas From Food52's Provisions // Plus A Giveaway: Hedley & Bennett Apron
This post may contain affiliate links. Please read my disclosure policy.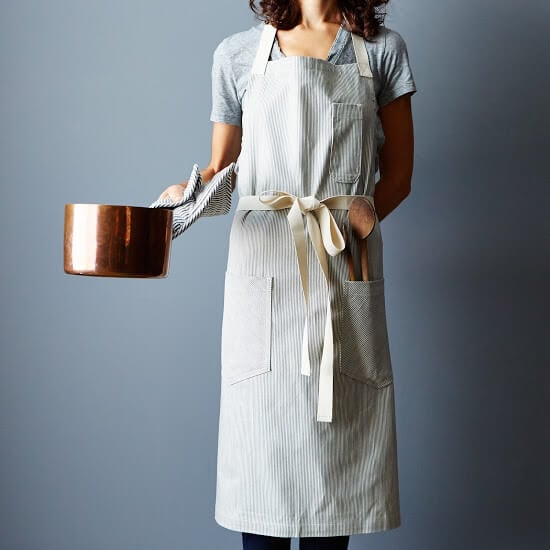 Hi Friends,
I hope you all had a wonderful Thanksgiving. I write today with a few gift ideas from the beautiful kitchen and home shop, Provisions by Food52. If any of you have visited the Provisions shop you've likely struggled to pull yourself away, to stay focused, to resist buying just a teensy tiny something.
From vintage pie servers to letterpress coasters to fluted stoneware tart pans, every item is striking in both form and function, screaming: You need me in your kitchen. Immediately.
It can be overwhelming, but what is especially nice about the Provisions site is the Collections page, which will help you stay focused. There are collections dedicated to individuals — The Baker, The New Cook, The Cocktail Connoisseur, The Gardener, The Coffee Lover — but also to subjects — stocking stuffers, cookbooks, lighting. And, of course, there are a selection of items that can be found exclusively on Provisions.
UPDATE: Giveaway is closed. Congrats to Renee. Finally, Provisions is generously giving one of you the Hedley and Bennett apron (yes, the apron lady's apron!) pictured above. Leave a comment below to enter the giveaway. Please tell me the greatest success/biggest hit of your Thanksgiving Day feast. Hope you all are taking a break from the kitchen.
PS: What to do with all of those leftovers.
A few of my favorite Provisions:
1. Turk Forged Iron Fry Pan (my favorite pan)
2. Genius Recipes Cookbook (sneak peak here.)

3. Brooklyn Slate Cheese Board, Knife and Soapstone Pencil Set 4. Olivewood Spreaders

5. Pour la tourtière d'Annette Stoneware Pie Plate 6. Fine Linen Printed Napkin

7. Grocery Bag Holder 8. Linen Cocktail Napkins

9. Beehive Utensil Crock 10. Salt Cellar

11. Hand-Forged Triangle Dinner Bell 12. Moscow Mule Copper Cups

13. Apple-a-Day Lamp 14. Animal Magnets & Card Holders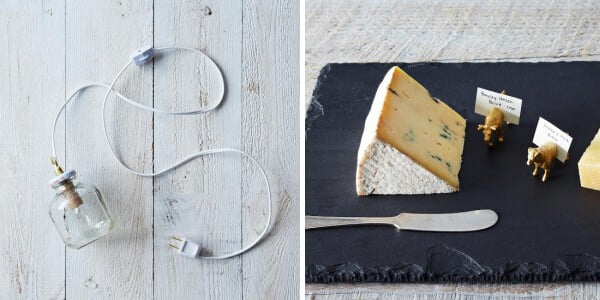 15. Highball Glasses 16. Sandwich Wrap Trio

17. Sugar & Creamer Set 18. Slip Cast Grigri Growler

19. Black Walnut Bread Lame 20. 2015 Buy Local Calendar

21. Cake Bunting 22. PieBox

23. Cedar & Eucalyptus Holiday Wreath with Burlap Ribbon 24. Burlap Tree Skirt

All images above credit to Provisions by Food52.
*********
A few favorites I have collected over the years: placemats (seen in this post), vintage silverware, bud vases, cutting boards, mini bowls:


This is that Turk Forged Iron Fry Pan (gift #1) with the Canal House Chicken with Lemon from the Genius Recipes Cookbook (gift #2). I swear this pan browns and crisps meat better than any other,

and it makes the best eggs,:

and you barely have to clean it: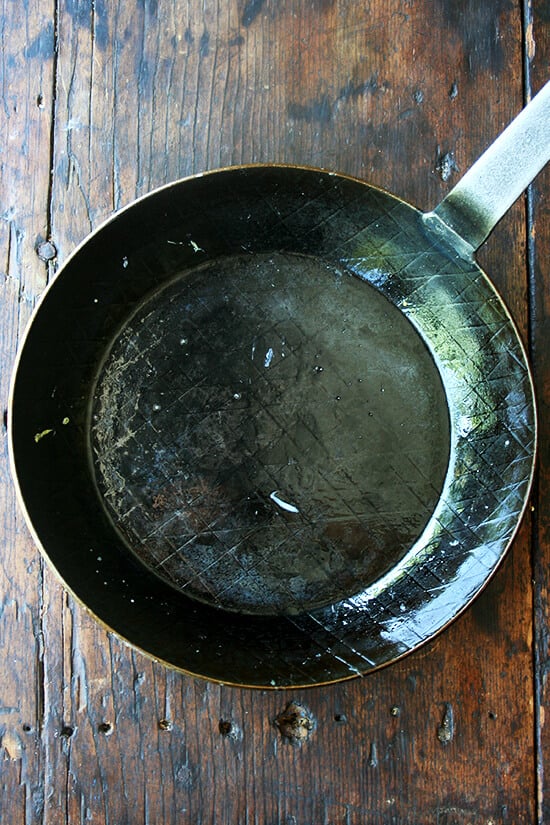 A quick wipe with a paper towel usually does the job. Occasionally I need to give it a gentle scrub.

I love my cake bunting:

and my PieBox: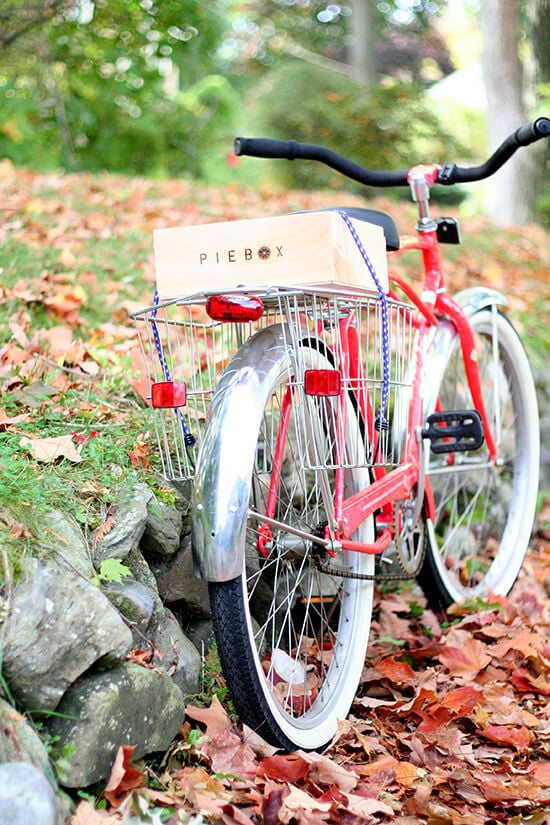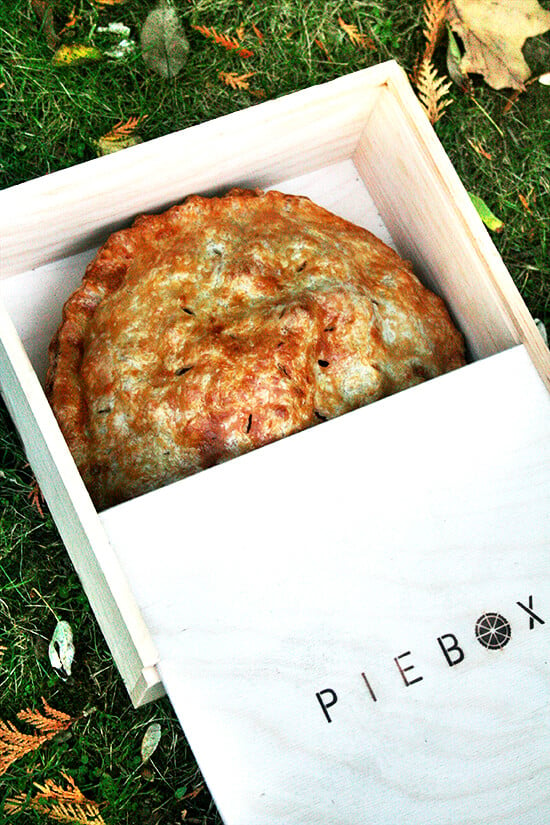 This post may contain affiliate links. Please read my disclosure policy.