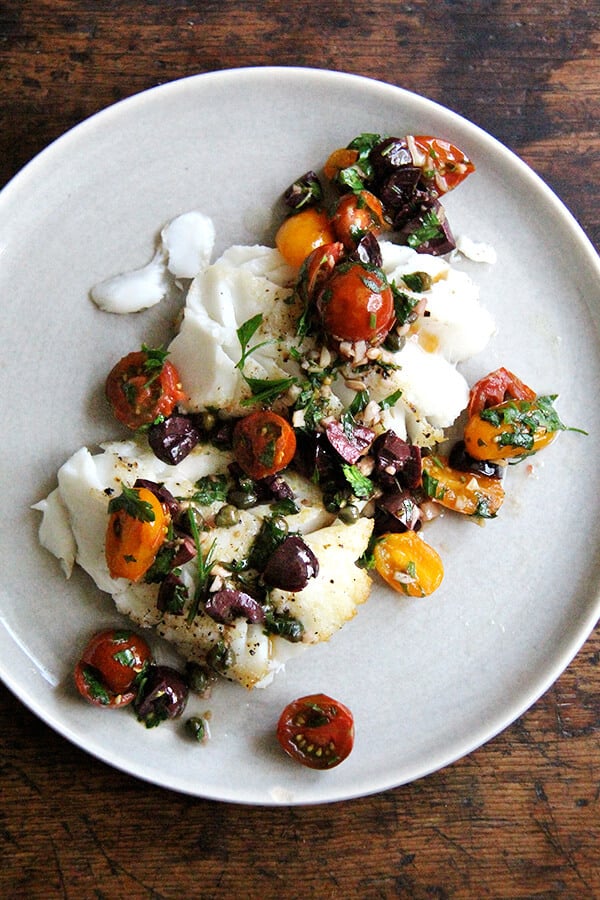 Last month, while flipping through Moosewood Restaurant Simple Summers for hints on baking tofu, I came across a recipe for sauce Niçoise I had apparently made years ago—a scribble in the margin read, "Delicious!!!!"
I revisited the recipe shortly thereafter and was pleased to discover all of those exclamation marks were not unwarranted. What's more, after a teensy bit of prep—halving a cup's worth of cherry tomatoes, mincing a clove of garlic, and coarsely chopping olives and parsley—the sauce comes together in about 5 minutes, which means this could be on your dinner table tonight. I pan-seared a couple fillets of cod because I was too lazy to turn on the grill, but the skillet-grilled method would work well here.
The recipe is up over at Food52. Happy Bastille Day!